Life means keep going till your last breath we have to keep trying and trying for survival and existence and have to keep going towards the way of dreams to make them real but for keep going in the same direction needs lots of efforts and a clear vision which will help us in achieving targets and goals Keep going In a particular way makes ourselves steady and brig lots of changes in personality it makes us target oriented and enthusiastic for a certain purpose.
following are the inspirational Keep Going quotes and sayings with images.
Keep Going Quotes
---
"Pat yourself on the back when you win. And when you don't, just keep moving! So long as you don't stop moving, Soon you may realize just how close you are to winning!" ― Chinonye J. Chidolue
---
"Our greatest weakness lies in giving up. The most certain way to succeed is always to try just one more time." ― Thomas A. Edison
---
"Don't watch the clock; do what it does. Keep going." ― Sam Levenson
---
"You just keep going and going. You go as fast as you want. I just like coming out here and doing it." ― Kathleen Sullivan
---
"Don't stop believing, Don't be afraid of change, Don't underestimate yourself, Don't make excuses, Don't cheat yourself, Don't ever ever STOP!" ― Germany Kent
---
"It's been one of those years where you just try to keep going and learn on what you need to do to make yourself better. You just have to keep going." ― Kyle Busch
---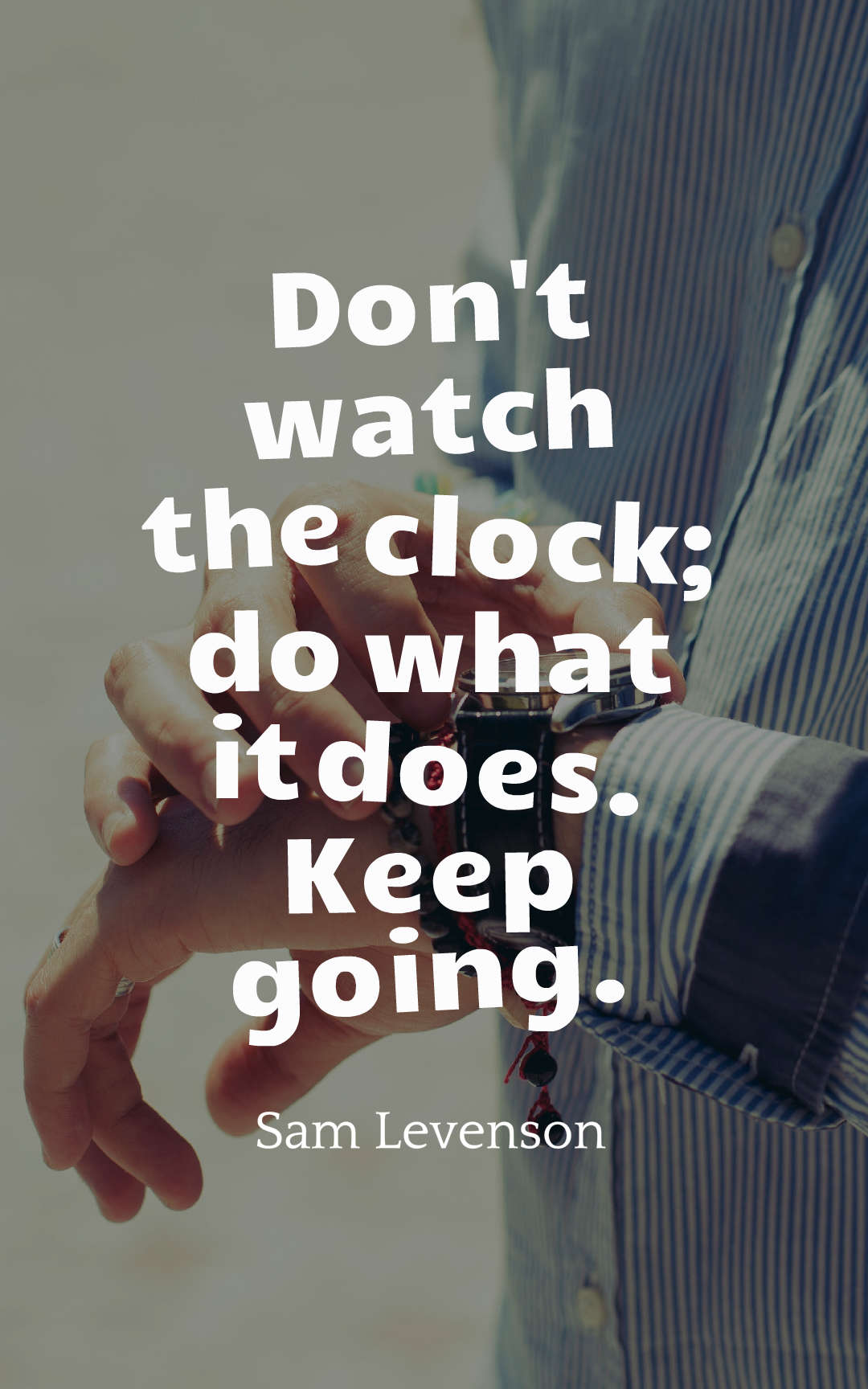 ---
"What's done is done. What's gone is gone. One of life's lessons is always moving on. It's okay to look back to see how far you've come but keep moving forward." ― Roy T. Bennett
---
"We're all looking for a peaceful and safe place, but maybe there is no such place. But we keep going no matter what's waiting for us down the road. We don't stop living." ― Fuyumi Soryo
---
"You learn to rise above a lot of bad things that happen in your life. And you have to keep going." ― Lauren Bacall
---
"Art is longing. You never arrive, but you keep going in the hope that you will." ― Anselm Kiefer
---
"we get brave. we move. we believe. we keep going." ― Ava
---
"Often the most difficult path leads to your best self." ― Unknown
---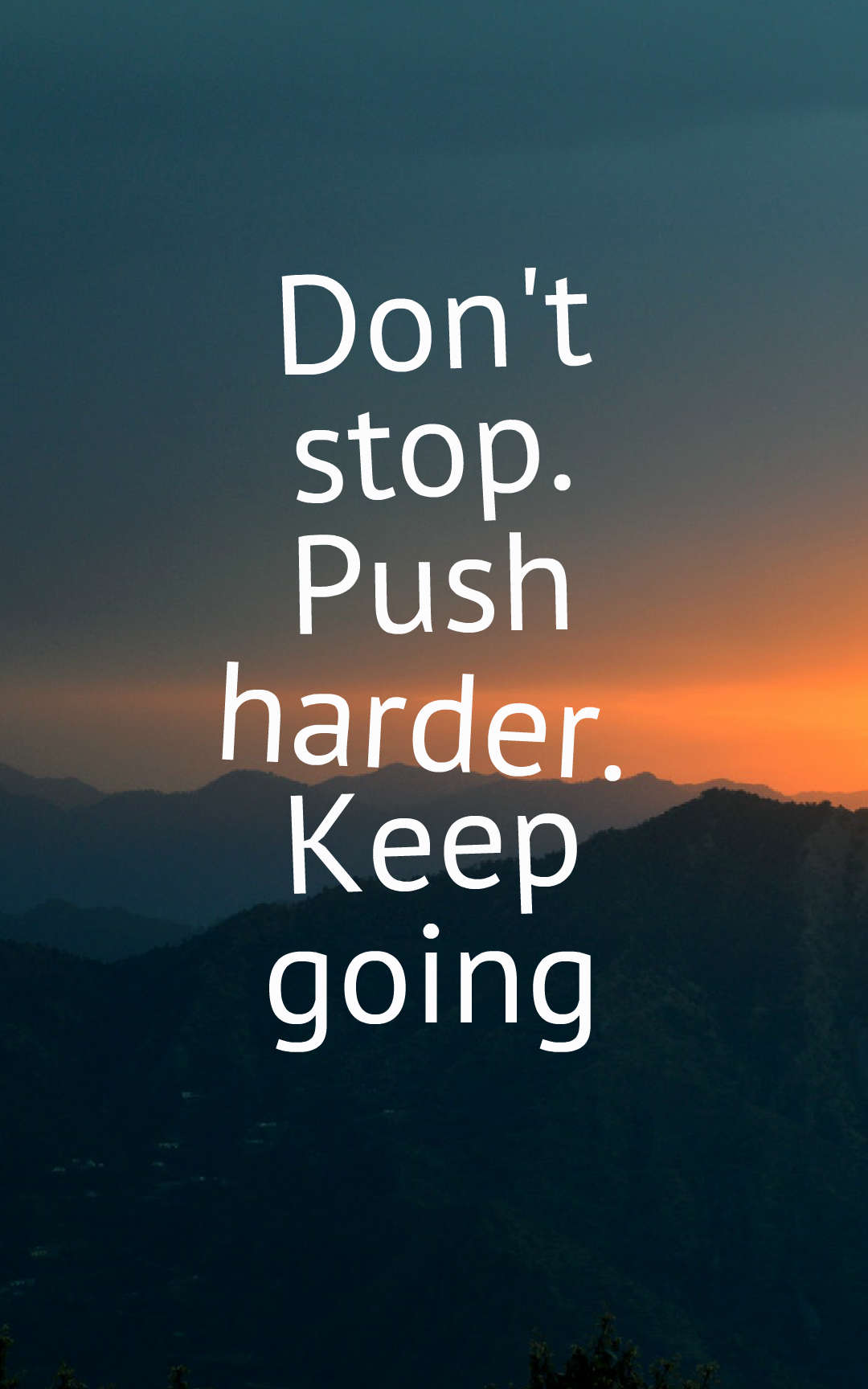 ---
"If you really want to eat, keep climbing. The fruits are on the top of the tree. Stretch your hands and keep stretching them. Success is on the top, keep going." ― Israelmore Ayivor
---
"Strength grows in the moments when you think you can't go on, but you keep going anyway." ― Unknown
---
"I am only one,? but still, I am one.? I cannot do everything,? but still I can do something;? And because I cannot do everything,? I will not refuse to do the something that I can do." — Edward Everett Hale
---
"Keep your eyes open and your feet moving forward. You'll find what you need." ― Unknown
---
"Don't do it! Don't you dare think about giving up! EVERYTHING has a process. Work with the process, not against it. Move forward with purpose and never stop believing. You can do this! You know you can." ― Stephanie Lahart
---
"When I thought I couldn't go on, I forced myself to keep going. My success is based on persistence, not luck." ― Estee Lauder
---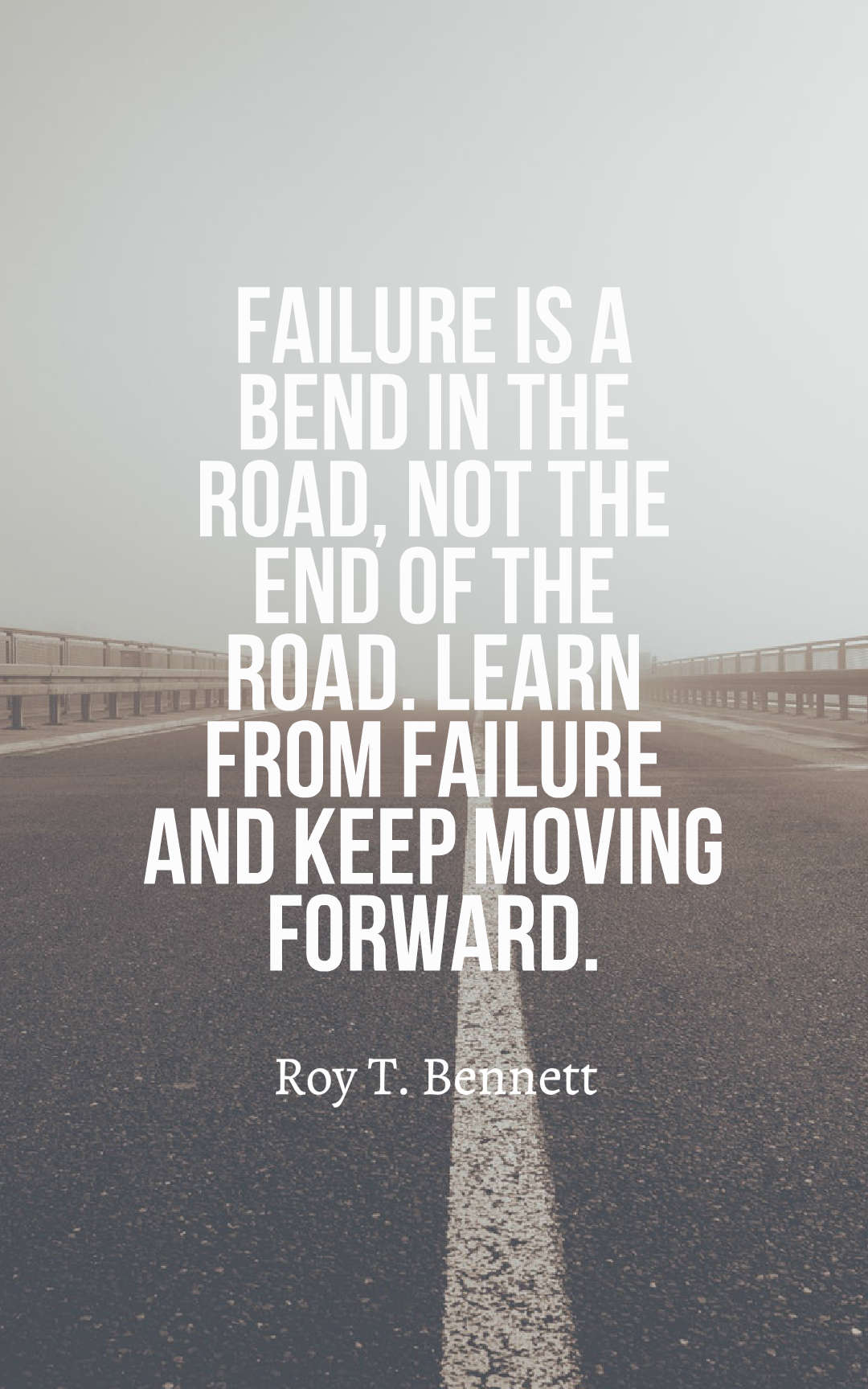 ---
"Advice to my younger self:
1 Start where you are with what you have
2 Try not to hurt other people
3 Take more chances
4 If you fail, keep trying" ― Germany Kent
---
"Your legs are not giving out. Your head is giving up. Keep going." ― Unknown
---
"If you're going through hell, keep going." ― Winston Churchill
---
"No matter how hard it hurts you have to hold your head up & keep going." ― Unknown
---
"There are tomorrows on their way worth the struggles of today. Never give up." ― Richelle E. Goodrich
---
"Never give up everyone has bad days. Pick Yourself up and keep going." ― Unknown
---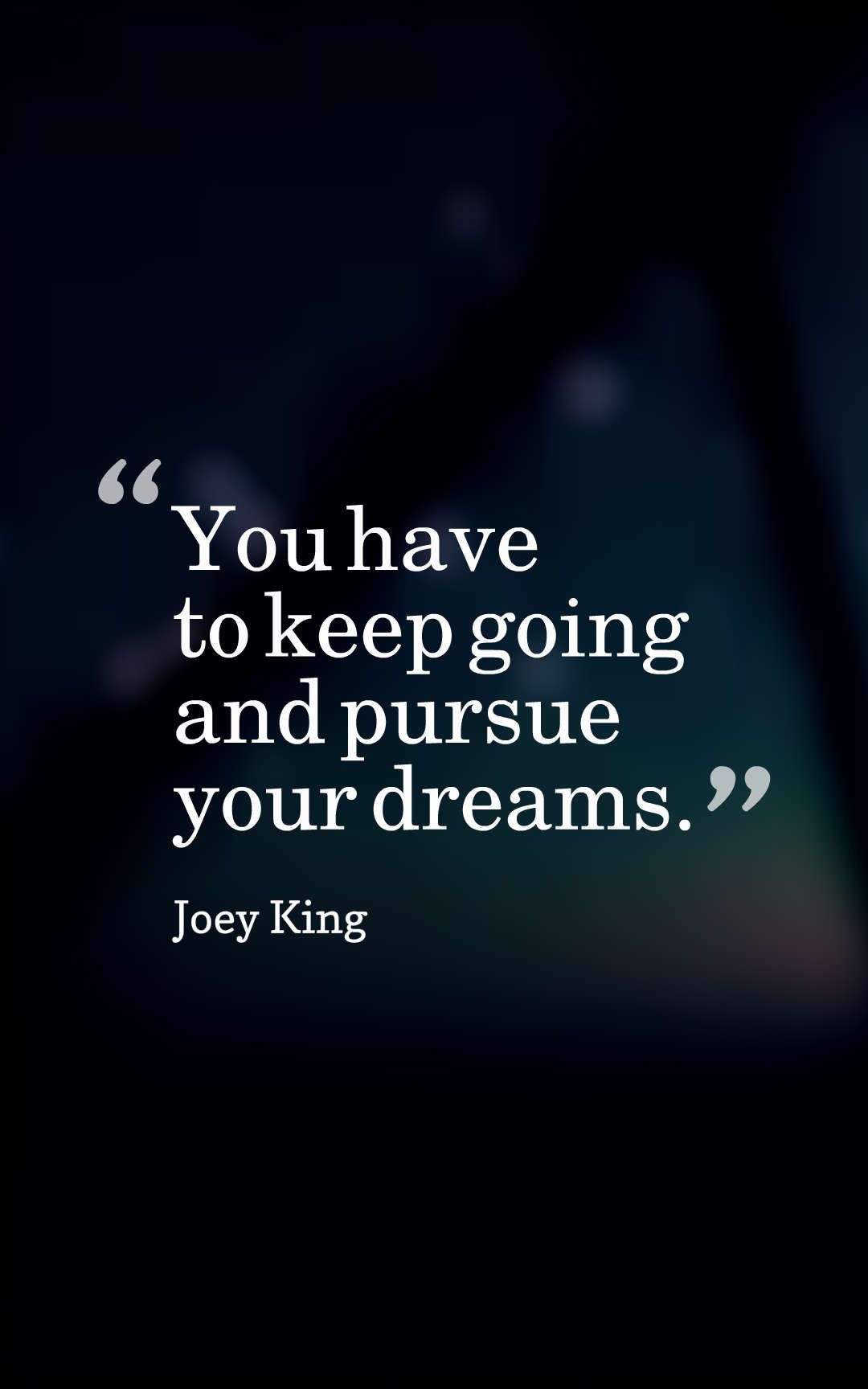 ---
"Failure is a bend in the road, not the end of the road. Learn from failure and keep moving forward." ― Roy T. Bennett
---
"You will succeed just keep going." ― Unknown
---
"Things aren't always easy, but you just have to keep going and don't let the small stuff bog you down." ― Stella Maeve
---
"Don't stop. Push harder. Keep going" ― Unknown
---
"Keep going. No matter what you do, no matter how many times you screw up and think to yourself "there's no point to carry on", no matter how many people tell you that you can't do it – keep going. Don't quit. Don't quit because a month from now you will be that much closer to your goal than you are now. Yesterday you said tomorrow. Make today count." ― Unknown
---
"Don't stop because you're tired. Keep going because you're almost there." ― Unknown
---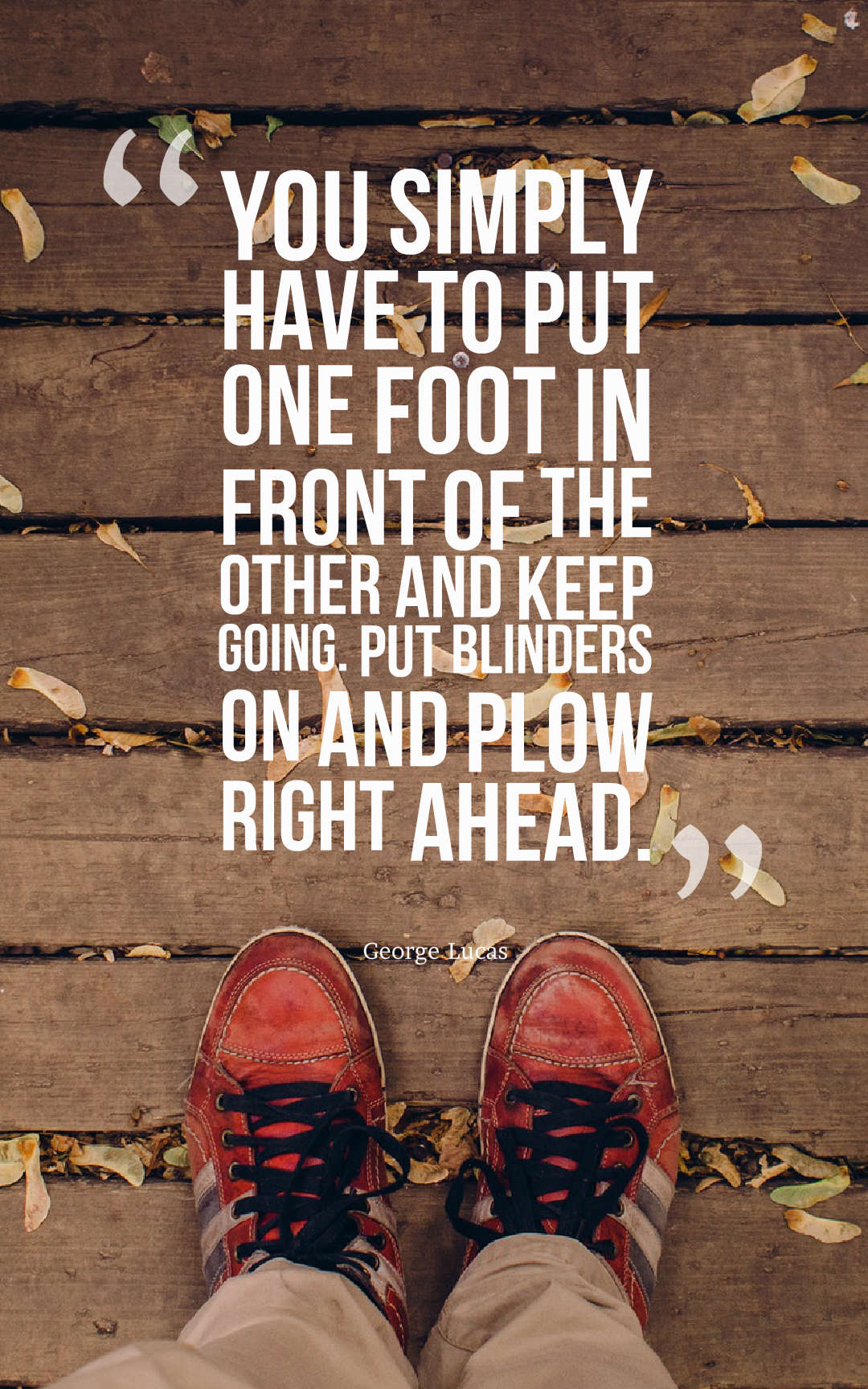 ---
"Never give up hope. All things are working for your good. One day, you'll look back on everything you've been through and thank God for it." ― Germany Kent
---
"You were strong enough to get this far. You are strong enough to keep going." ― Unknown
---
"You are enough. You are so enough, it is unbelievable how enough you are." ― Sierra Boggess
---
"Keep going. Everything you need will come to you at a perfect time." ― Unknown
---
"If success came over night. Then it'll leave the next morning. Stay inspire and have patience. Because you'll truly be rewarded." ― T.Taylor
---
"You don't have to go fast…you just have to go." ― T. Harv Eker
---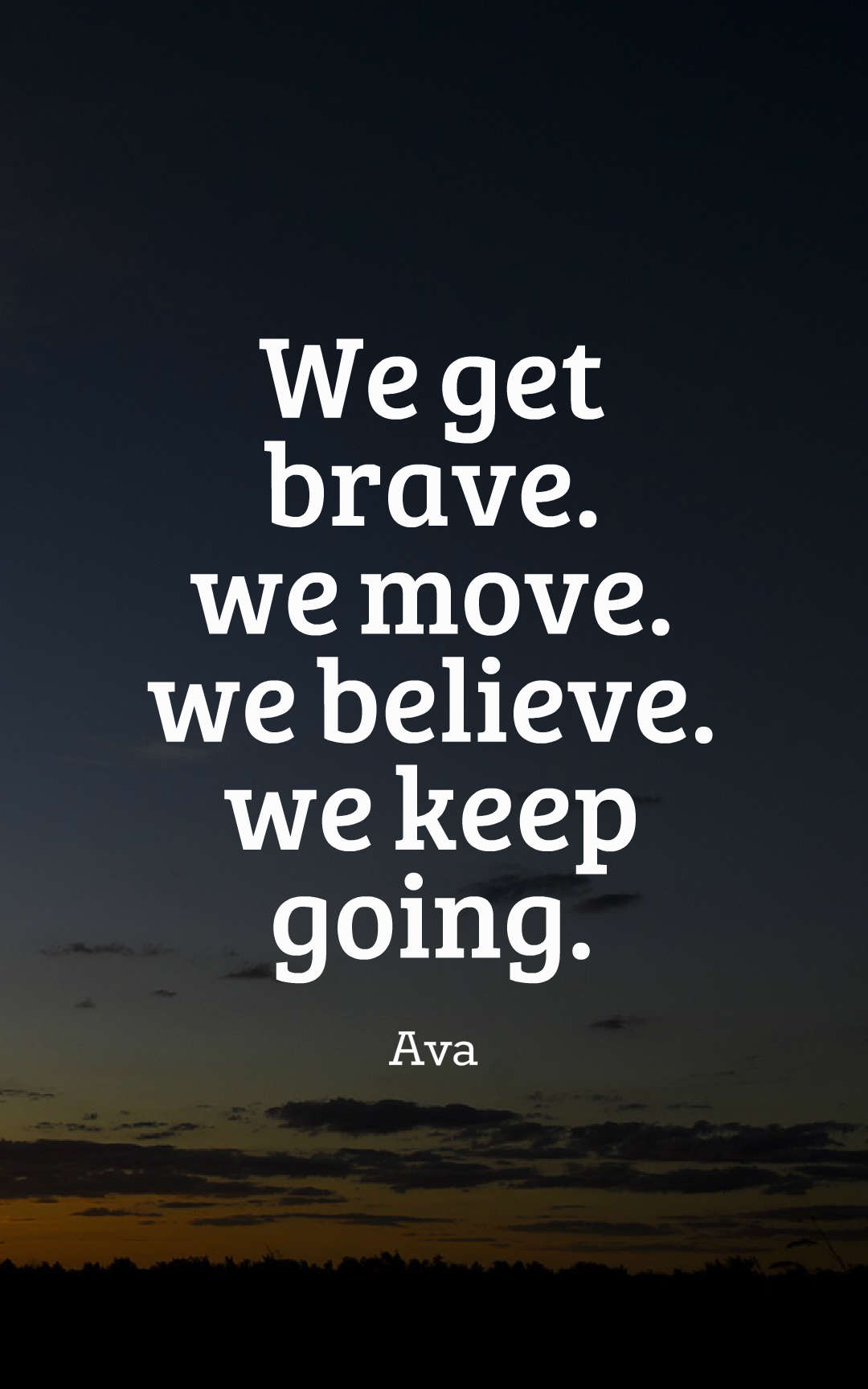 ---
"Today if anything is trying to hold you back, give no attention to it. Get your hopes up, get your faith up, look up, and get ready to rise up." ― Germany Kent
---
"Keep going. Each step may get harder, but don't stop. The view at the top is beautiful." ― Unknown
---
"Whatever you're facing today, keep going. Keep moving. Keep hoping. Keep pressing on. There is victory on the other side!" ― Mandy Hale
---
"focus on your goal don't look in any direction but ahead." ― Unknown
---
"You simply have to put one foot in front of the other and keep going. Put blinders on and plow right ahead." ― George Lucas
---
"Difficult Roads Often Lead To Beautiful Destinations." ― Unknown
---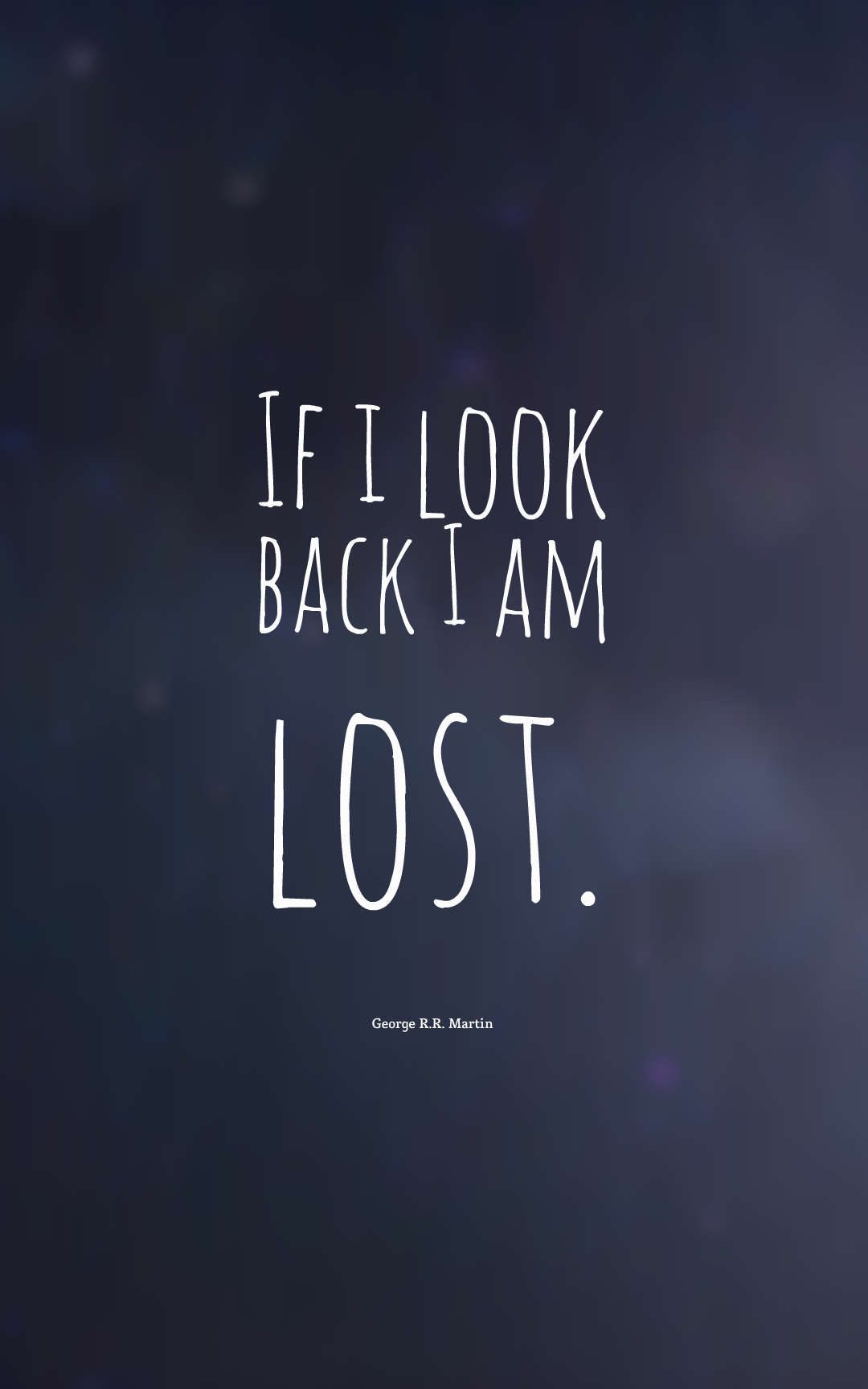 ---
"You may fall many times, but you must keep going." ― Debasish Mridha
---
"Sometimes the bravest thing you can do is to keep going when you really feel like giving up." ― Unknown
---
"Don't listen to what anybody says except the people who encourage you. If it's what you want to do and it's within yourself, then keep going and try to do it for the rest of your life." ― Jake Gyllenhaal
---
"Great struggles make for great stories." ― Sanober Khan
---
"Most of the important things in the world have been accomplished by people who have kept on trying when there seemed to be no hope at all." ― Dale Carnegie
---
"You're braver than you believe, and stronger than you seem, and smarter than you think." — A. A. Milne
---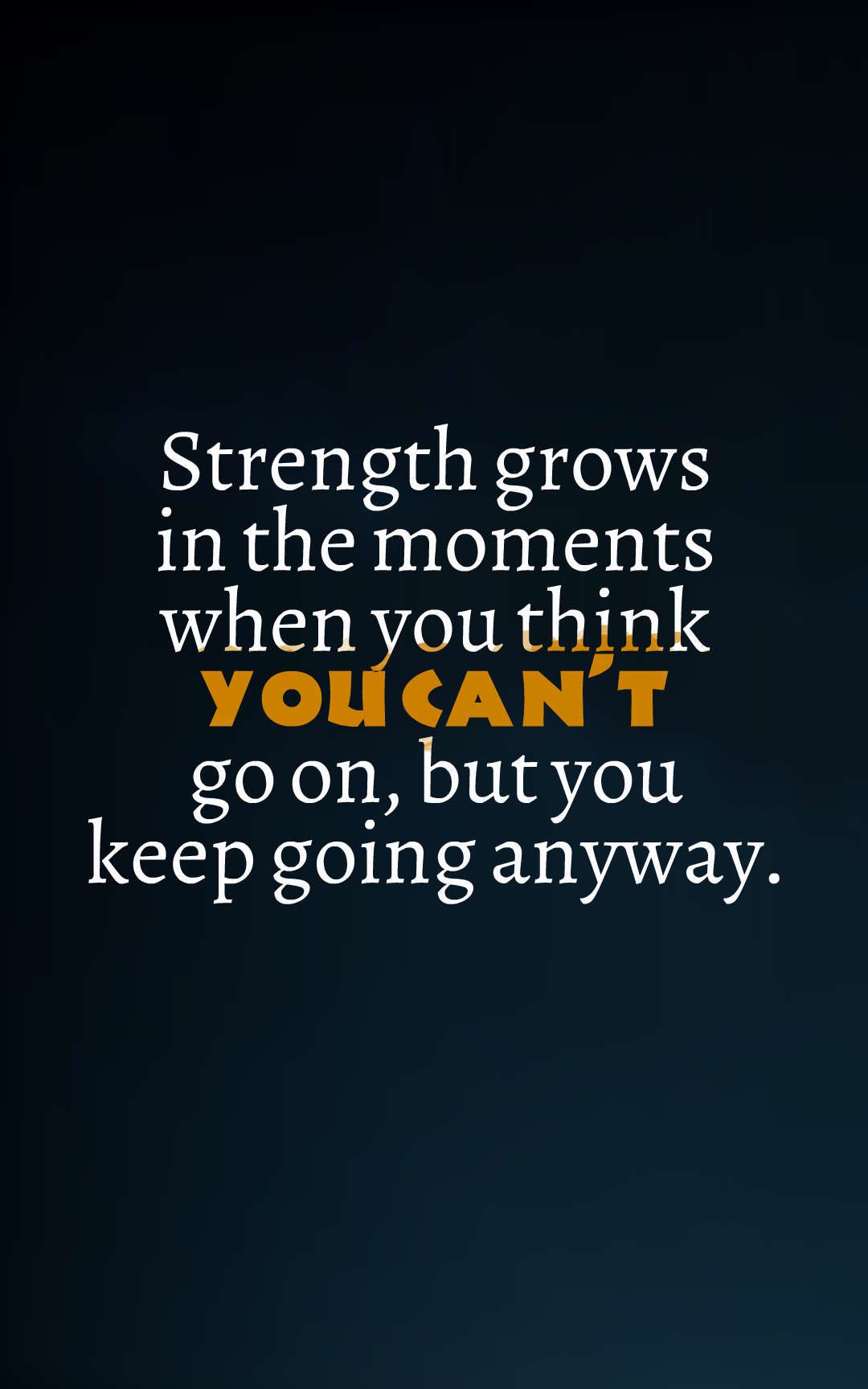 ---
"Only one person can stop me or keep me going; I myself." ― Vikrmn, Corpkshetra
---
"Successful men and women keep moving. They make mistakes, but they don't quit." ― Conrad Hilton
---
"Just keep going like crazy and look back when it's over. Otherwise you just get confused." ― Cliff Burton
---
"If I look back I am lost." ― George R.R. Martin
---
"If you stop, you'll lose everything. You've got to keep going." ― Greyson Chance
---
"You have to keep going and pursue your dreams." ― Joey King
---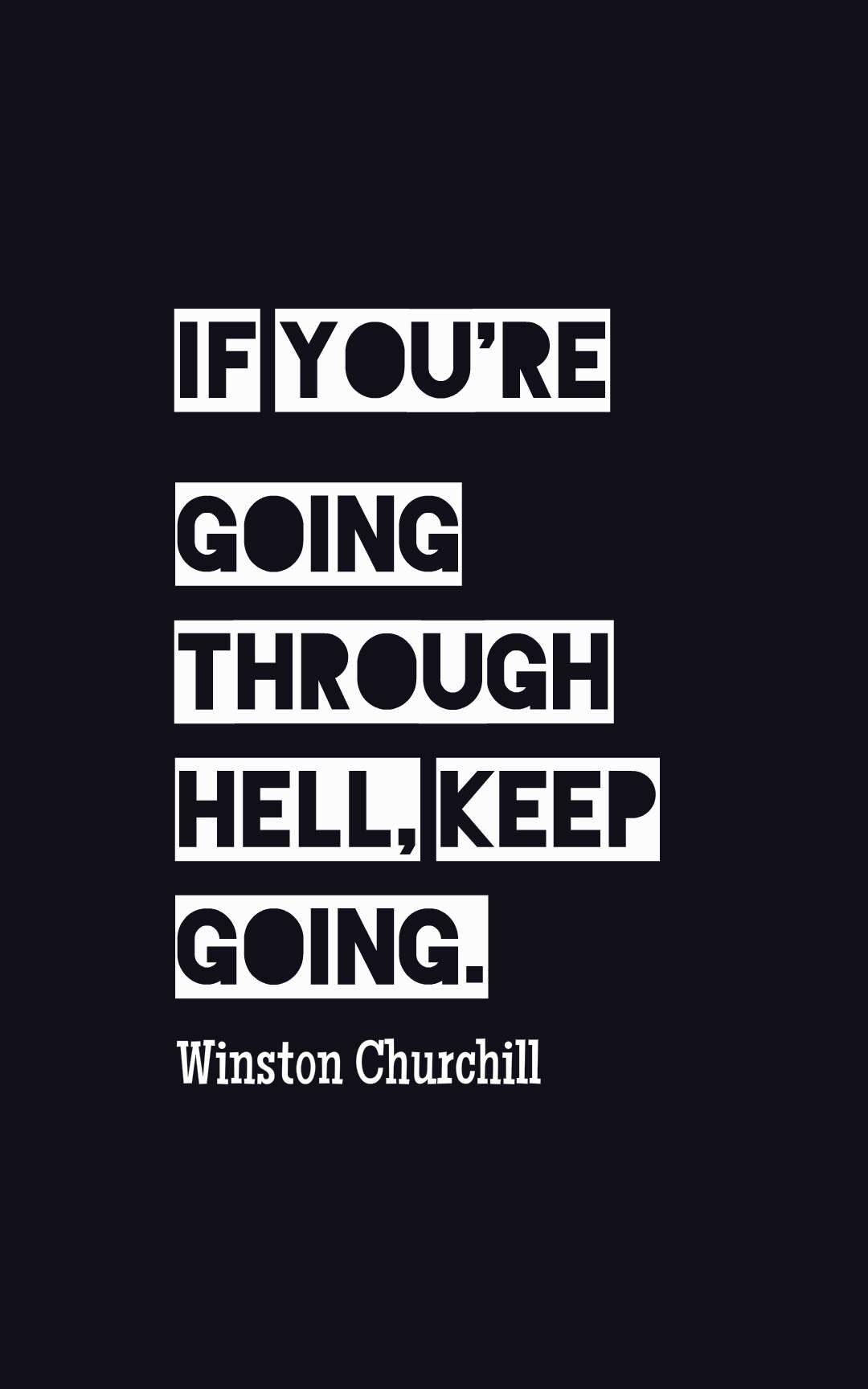 ---
"When the going gets tough, put one foot in front of the other and just keep going. Don't give up." ― Roy T. Bennett
---
"Let everything happen to you. Beauty and terror. Just keep going. No feeling is final." ― Rainer Maria Rilke
---
Hopefully you will enjoy these inspiring and motivating collection of Keep going quotes and sayings. please don't forget to share these quotes.
Further Reading…