Greetings are always the way of expressing your good intentions for others and saying good night is one of the best way of showing your love and affection to your loved ones or fellow men. By Just saying good night you can make feel your friends and others that you like them a lot and there is a separate place of their existence in your heart and you cares about themselves and this will surely help to an unexplained relation so keep saying goodnight.
Following is the Amazing collection of inspirational good night quotes and status with images.
Inspirational Good Night Quotes
---
"Music is love, love is music, music is life, and I love my life. Thank you and good night." — A. J. McLean
---
A day is going to end again. It is nice to have a friend like you making my everyday seems so great. Good night and sweet dreams.
---
"Night is the wonderful opportunity to take rest, to forgive, to smile, to get ready for all the battles that you have to fight tomorrow." — Allen Ginsberg
---
As the day turns into night, keep your worries out of sight. Close your eyes and go to sleep, for all the good times are yours to keep. Sweet Dreams.
---
"May you dream of lovely things and wake to find them real." — JJ Heller
---
Dear sleep, I know we had problems when I was younger but I love you now.
---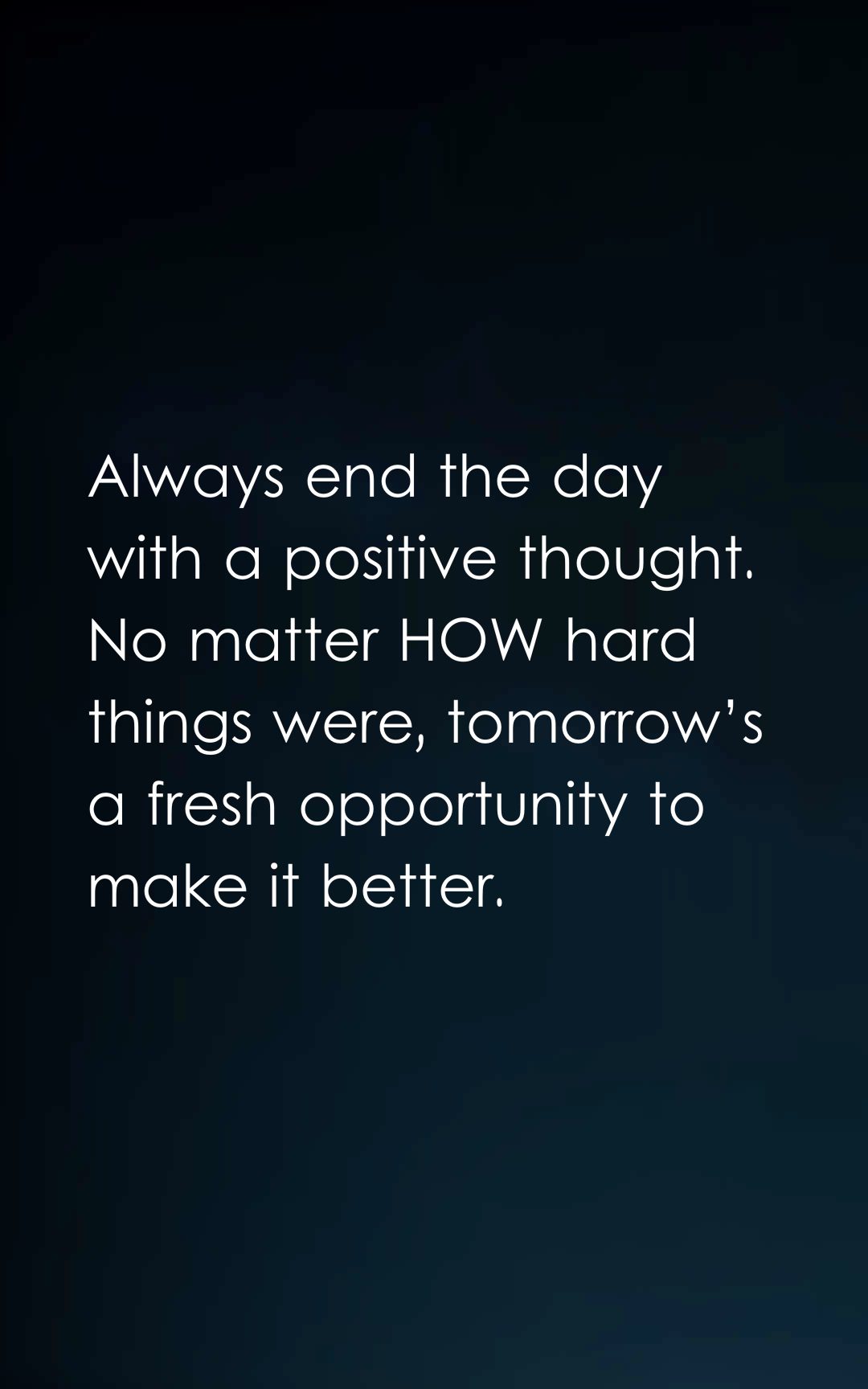 ---
As the moonlight dims and the world goes quite, give yourself some rest. Here's to hoping that your sleep is as sweet as you are.
---
Don't lose hope. You never know what tomorrow will bring. Good night & sweet dreams.
---
"There's nothing good about goodnight when it means goodbye." — Jeff Thomas
---
Good Night all, May the words of God dance in your ears and bring Joy to your hearts as you sleep tonight!
---
You are the reason why I have sleepless nights. You are the reason why I tend to hold my pillow tight. And you are the reason I can't sleep without saying goodnight.
---
Good Night messages doesn't only mean good night or sweet dreams. It also silently says that I think of you before going to bed. Good Night.
---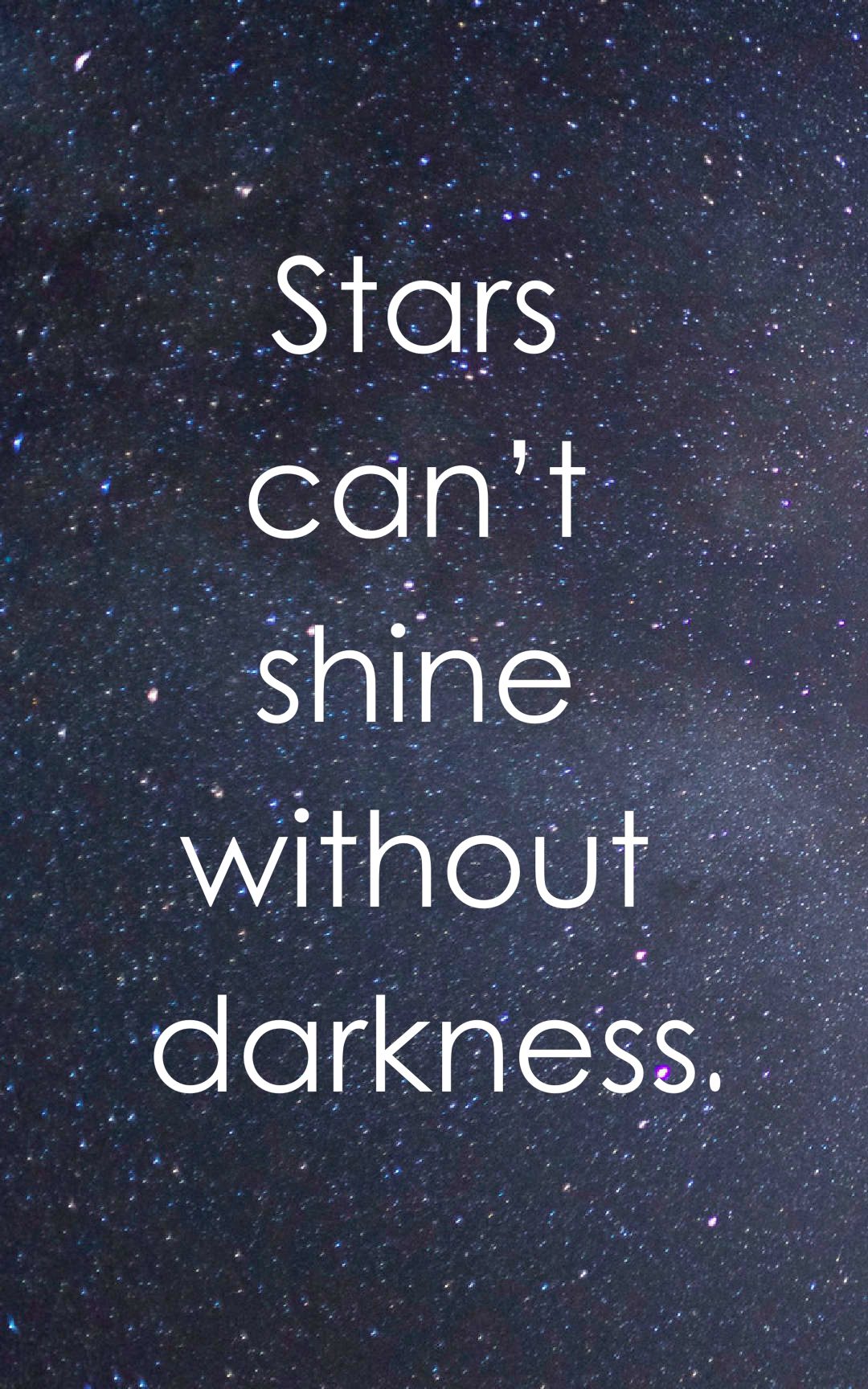 ---
One day, we will never have to say goodbye, only goodnight.
---
Good night sleep tight I will be dreaming of you with all my might.
---
Before you go to sleep, do not forget to say thanks for everything good that has happened to you in the last 24 hours. I am thankful at the moment for you.
---
I wish I could be there to hold you tight, instead of saying this loving GOOD NIGHT.
---
"I just want to say, good night, sweet prince, may flights of angels sing thee to thy rest." — Harry Dean Stanton
---
I wish that God would hold you tight. I hope that angels would keep you in sight. Now just to make sure you feel all right, I'm gonna blow you a sweet goodnight
---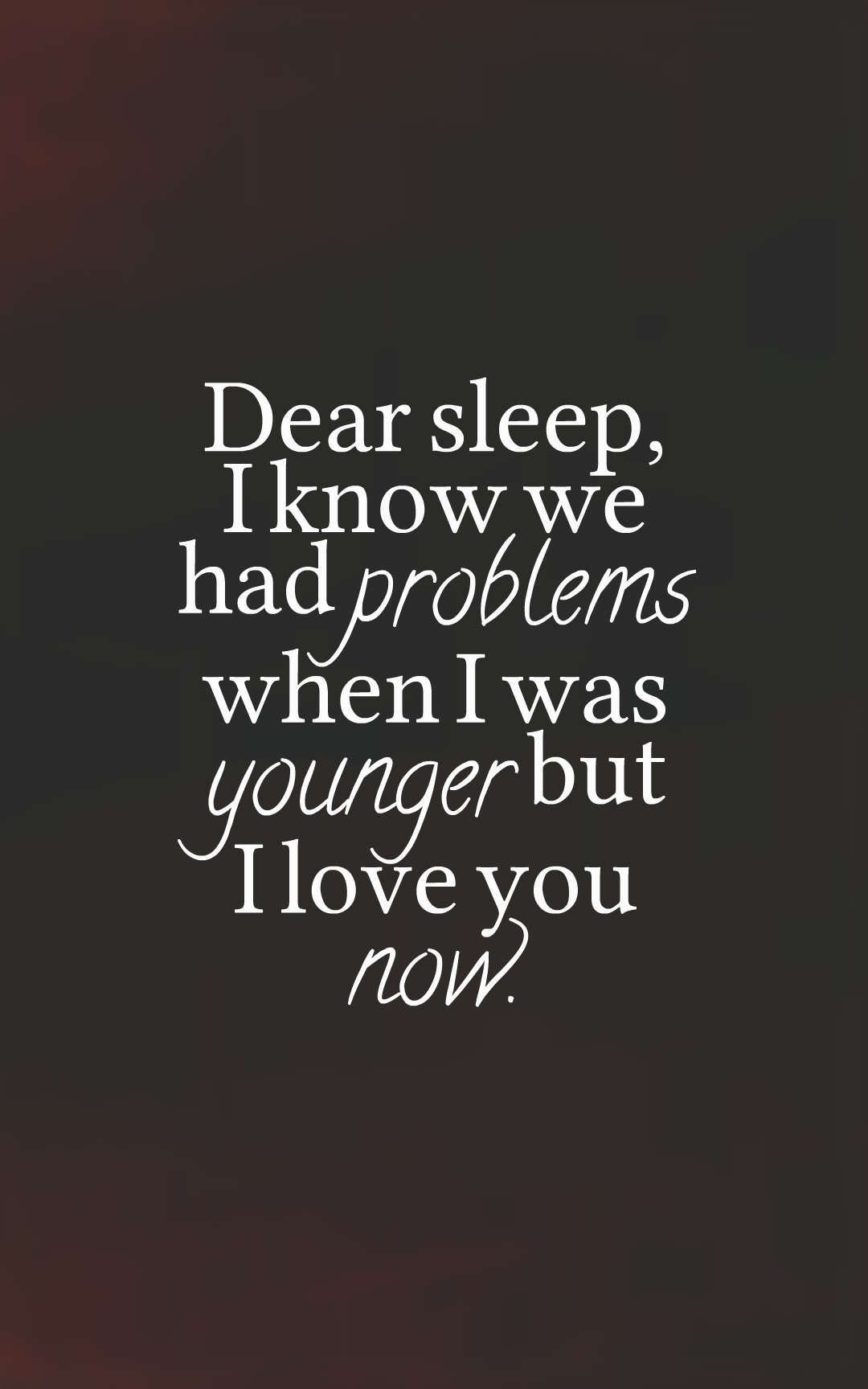 ---
"Though my soul may set in darkness, it will rise in perfect light; I have loved the stars too fondly to be fearful of the night." ― Sarah Williams
---
Its time to say Good Night real world, Hello dream world.
---
I wish I was there to hold you tight, instead of just sending you this loving. Good Night
---
Let's go to bed. I'm tired of this day. I need a new one. Good Night
---
"The darker the night, the brighter the stars, The deeper the grief, the closer is God!." — Fyodor Dostoyevsky
---
Loving you is like breathing. How can I stop it? Good Night. See you in dreams world.
---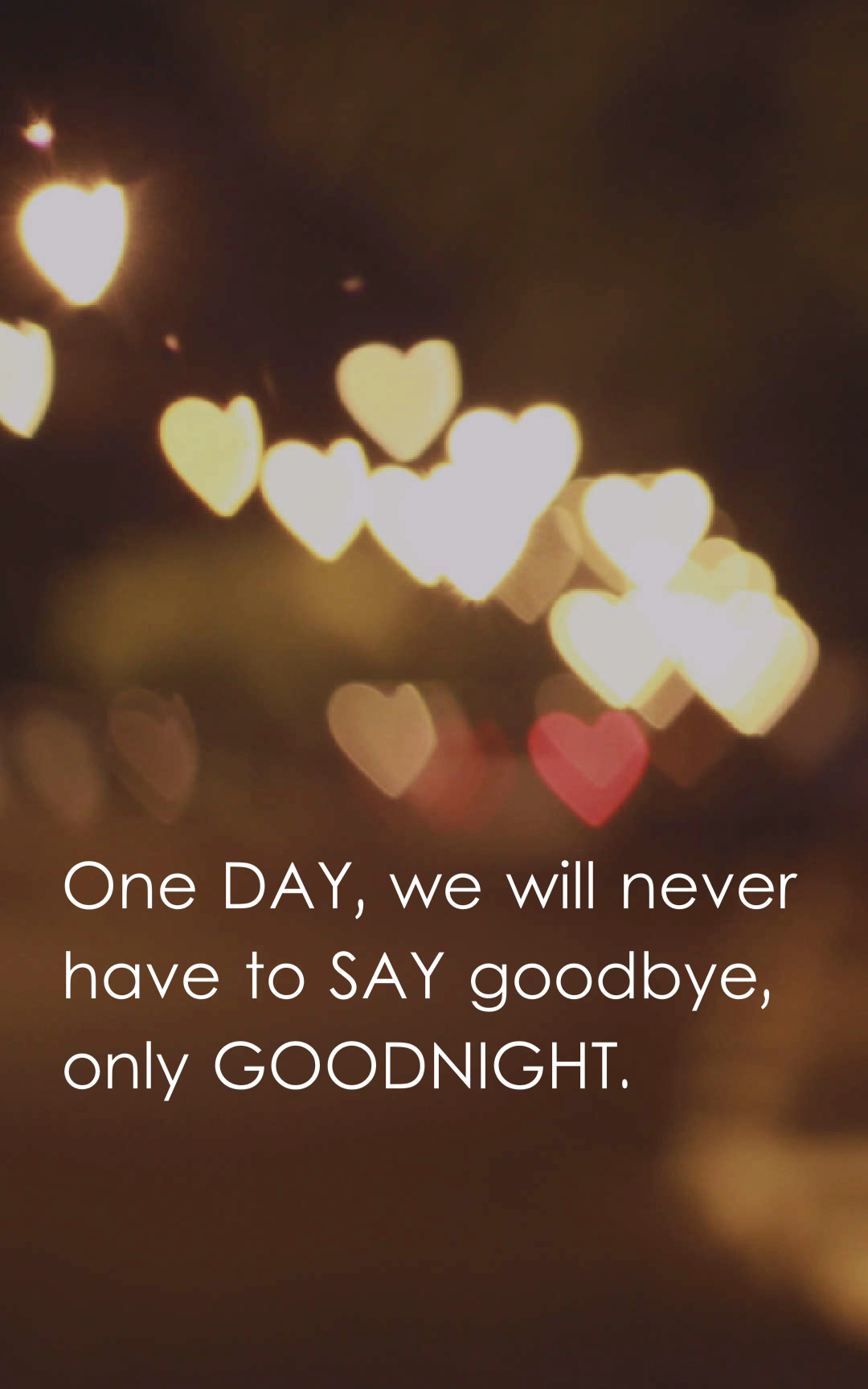 ---
"Good night, good night! Parting is such sweet sorrow, that I shall say good night till it be morrow." — William Shakespeare
---
My day may be hectic. My schedule may be tight. But I would never let the day end without saying good night. 😗
---
Although I love the stars that dot the night sky, I love the stars in your eyes even more. While I sleep, I will think about my favorite stars and wait to be with you again.
---
One day I shall rule the World! Until then, I am going to bed. Good Night 😀
---
Day is over, night has come. Today is gone, what's done is done. Embrace your dreams, through the night. Tomorrow comes with a whole new light.
---
Remember to put me in your dreams and make that dream INTENSE. Love you good night.
---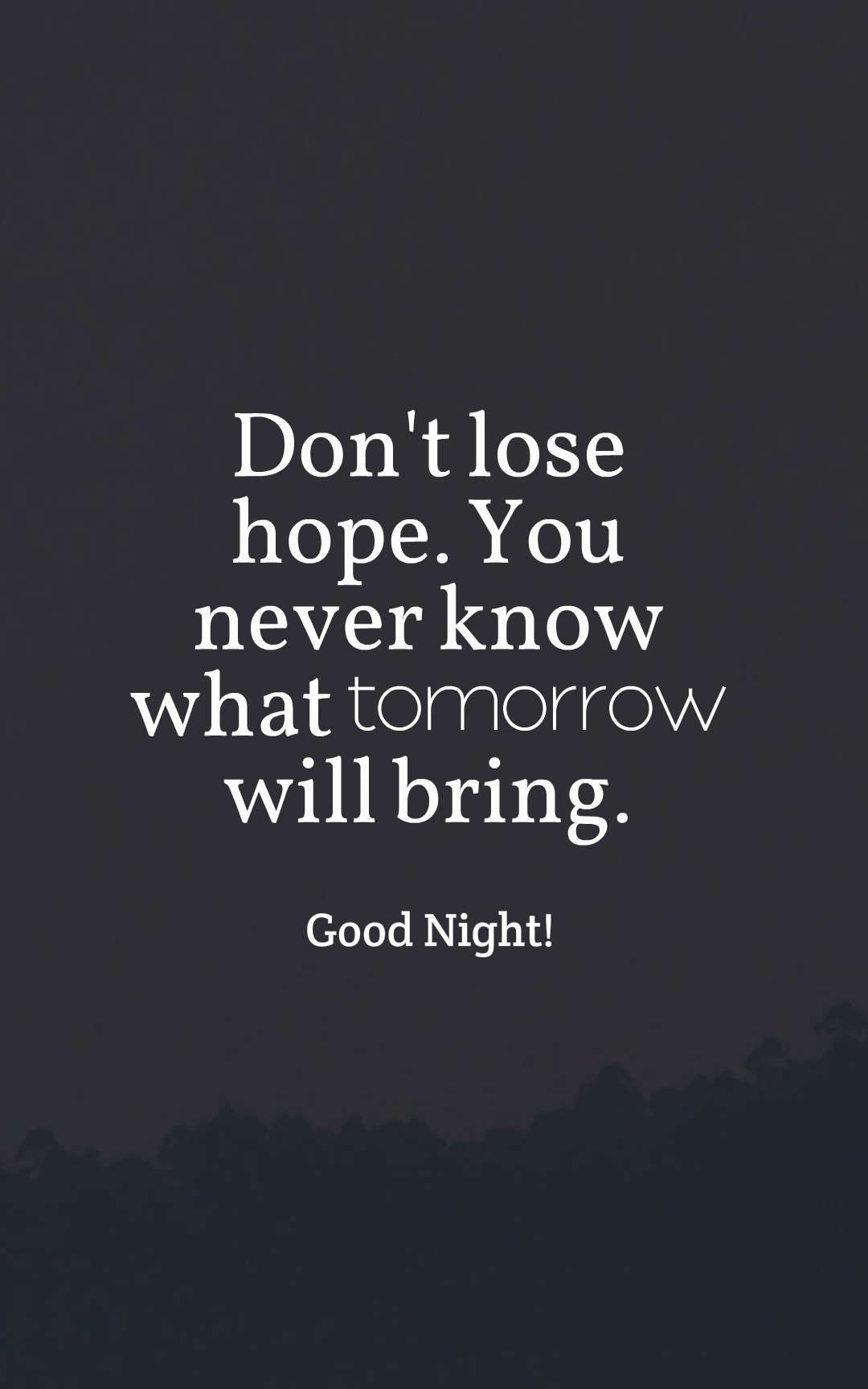 ---
"Good night, and good luck." Edward R. Murrow
---
The good people sleep much better at night than the bad people. Of course, the bad people enjoy the waking hours much more.
---
"Sleep, my Bella, dream happy dreams, you are the only one who has ever touched my heart, it will forever be yours." — Edward Cullen
---
"Even the darkest night will end and the sun will rise." — Catherine Drinker Bowen
---
Time to end a shitty day and start again tomorrow.
---
Feed only positive thoughts & vibes into your mind as you fall asleep, you will wake fully energized & armed to face the new day.
---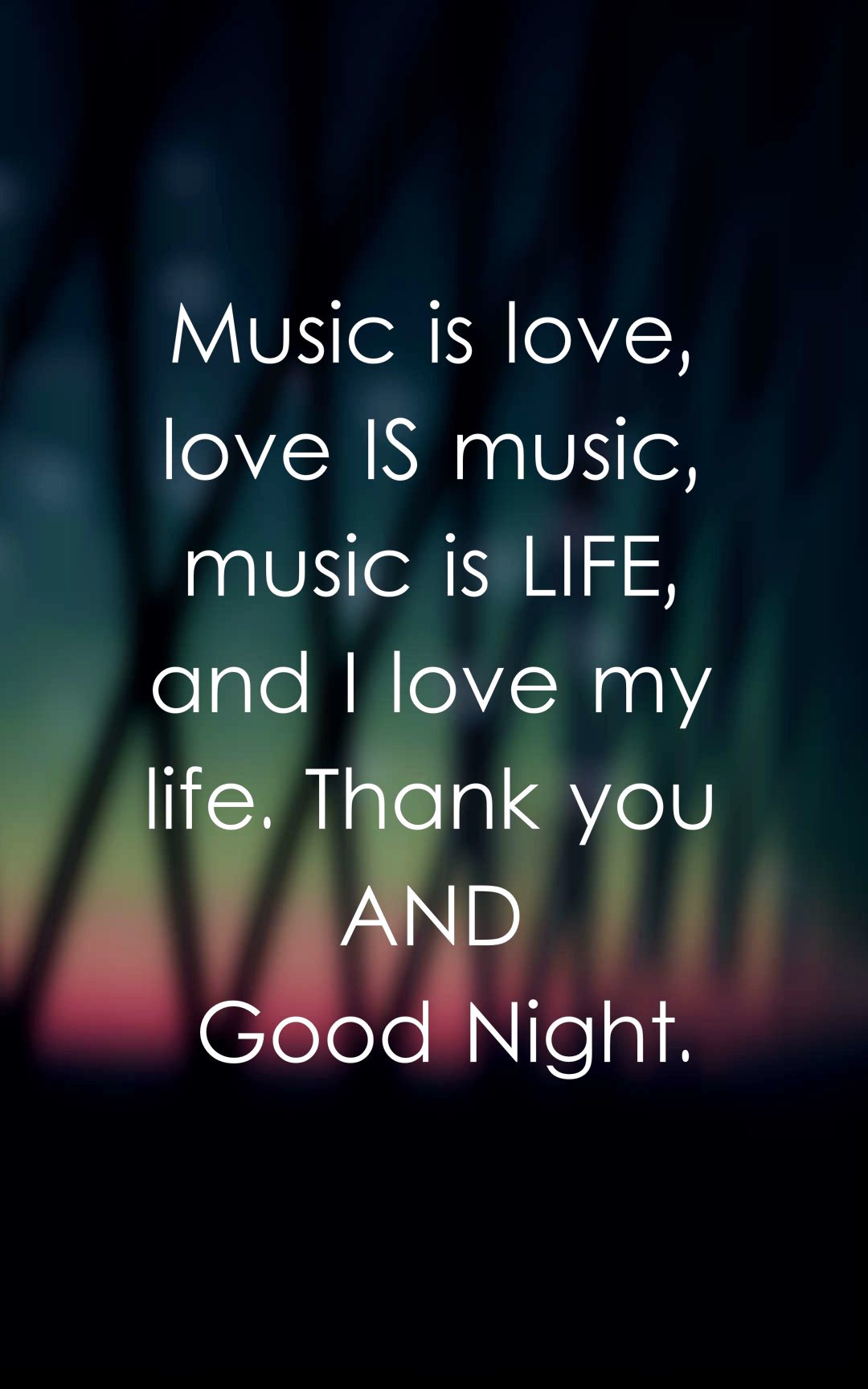 ---
Night is to see the dreams and day is to make them true. So its good to sleep now and see the dreams. Good Night
---
"Before you fall asleep everyday, say something positive to yourself." — Enid Bagnold
---
When an angel came to me, he asked: What is your wish for tonight? I said Please take care of the person reading this message. Good Night!
---
Remember this: An ending is always the start of something new. Good night!
---
While you dream, I wish that each hope and goal comes true. I just want you to receive everything that you have wished for.
---
You are the first thought of every morning, the best thought of each day and the last thought of every night. Good Night
---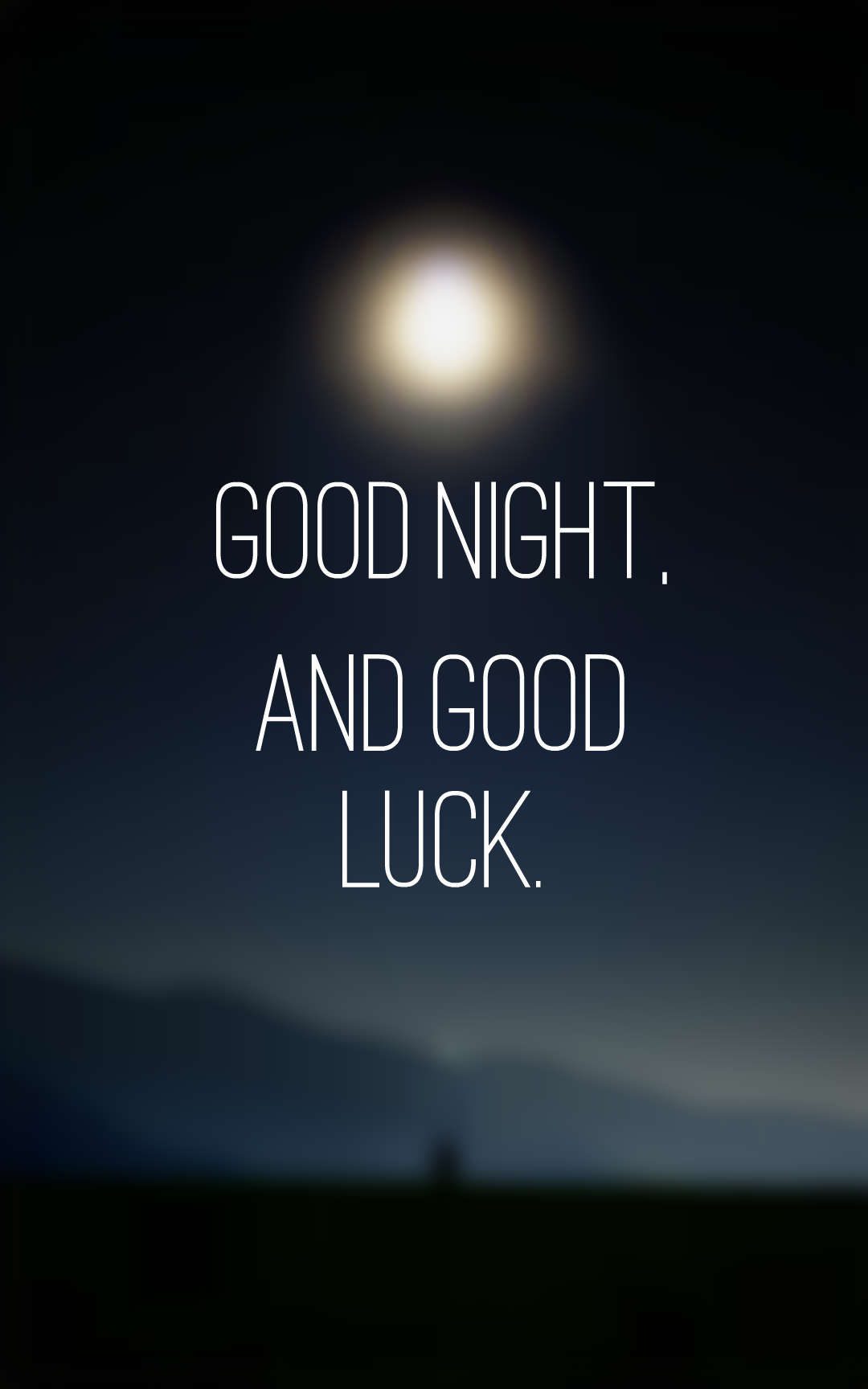 ---
"Stars can't shine without darkness." — D.H. Sidebottom
---
All good things must come to an end, this day included. Good Night all!
---
You make my day special now please make my night remember able by coming to my dreams. Good Night
---
The sun is upset now, but the moon dances in joy. Although the sun is depressed at seeing you go, the moon gets to enjoy the whole night with you.
---
Stars light, stars bright, you are the only star i see tonight ! good night my friends.
---
All I wish that I could be there to say good night instead of sending you this message.
---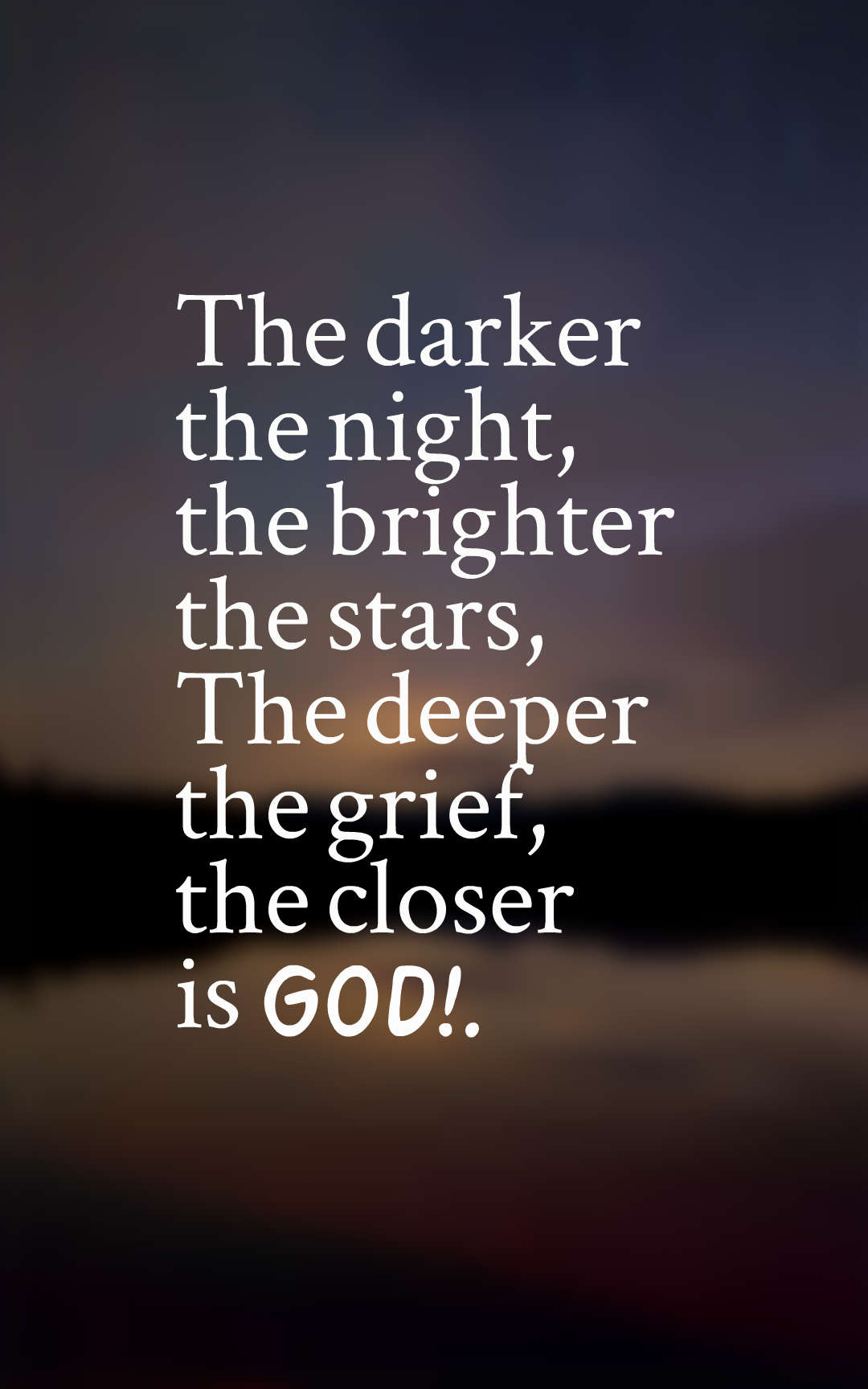 ---
If someone wishes you good night every day, You're happier than so many people.
---
"Sleeping is nice. You forget about everything for a little while." — H.k Ruman
---
Touch your heart and shut your eyes, dream sweet dreams and sleep tight.
---
"There is a time for many words, and there is also a time for sleep." — Homer
---
Each night, I hope that the moon is large and bright and you will be happy and right. When you turn off the light, keep in mind that I am dreaming of you.
---
Goodnight moon goodnight you when you're all that i think about all that i dream about.
---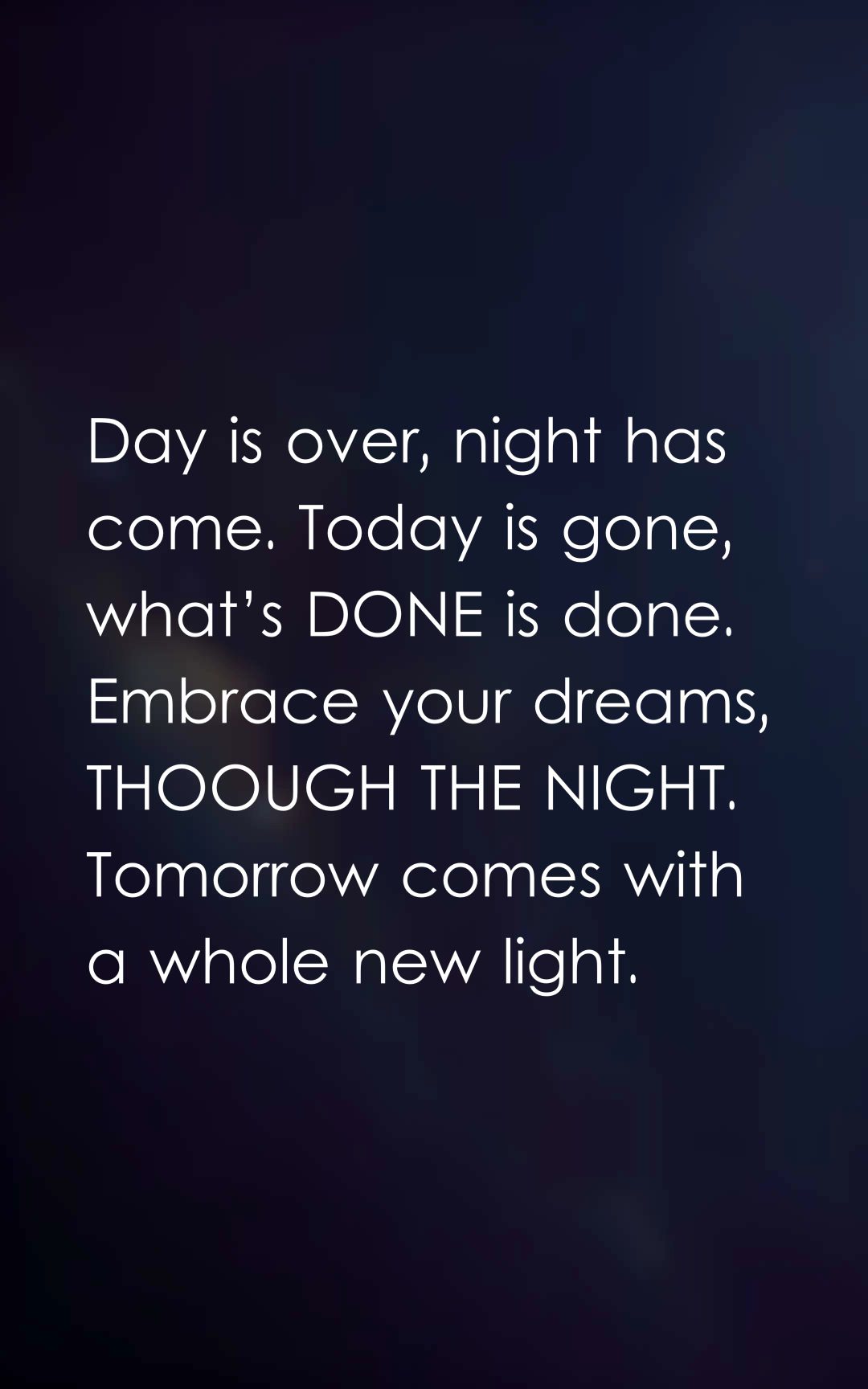 ---
"Sleep is the best meditation." — Dalai Lama
---
Night is longer than day for those who dream and day is longer than night for those who make their dreams come true. Wish you Good Night and Sweet.
---
"Early sleep and early wake up, gives health and makes you grow." — Portuguese Proverb
---
Tomorrow will be the day you begin to move toward your dreams.
---
All I wish is that the nights when we are together would never end. When we are apart, I cannot bear it. Good night, my love.
---
You can be inspired to make a better tomorrow when you decide to make a better night today. Goodnight
---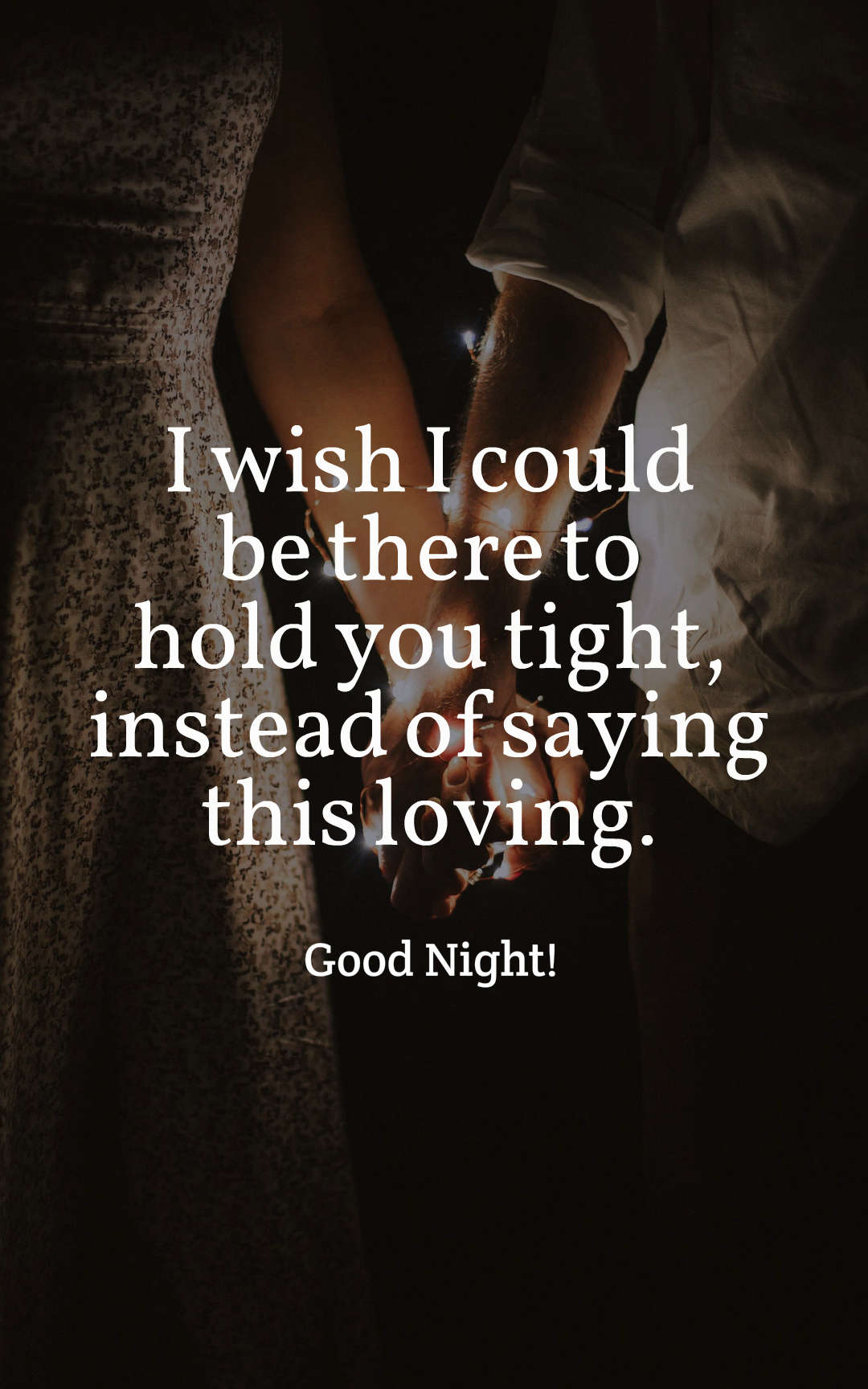 ---
"Good night – may you fall asleep in the arms of a dream, so beautiful, you'll cry when you awake." ― Michael Faudet
---
I promise to be the warrior who fights all your nightmares and the messenger who brings all your sweet dreams. Good night
---
Tomorrow brings a whole new light filled with the happiness you deserve.
---
Always remember to fall asleep with a dream and wake up with a purpose.
---
The only way to a successful tomorrow is to have a good night today.
---
All I wish a sheet of clouds for your bed and bright crystals for the stars, While you sleep…May the angels play sweet songs that bring you bright Dreams!! A hearty Good Night!!
---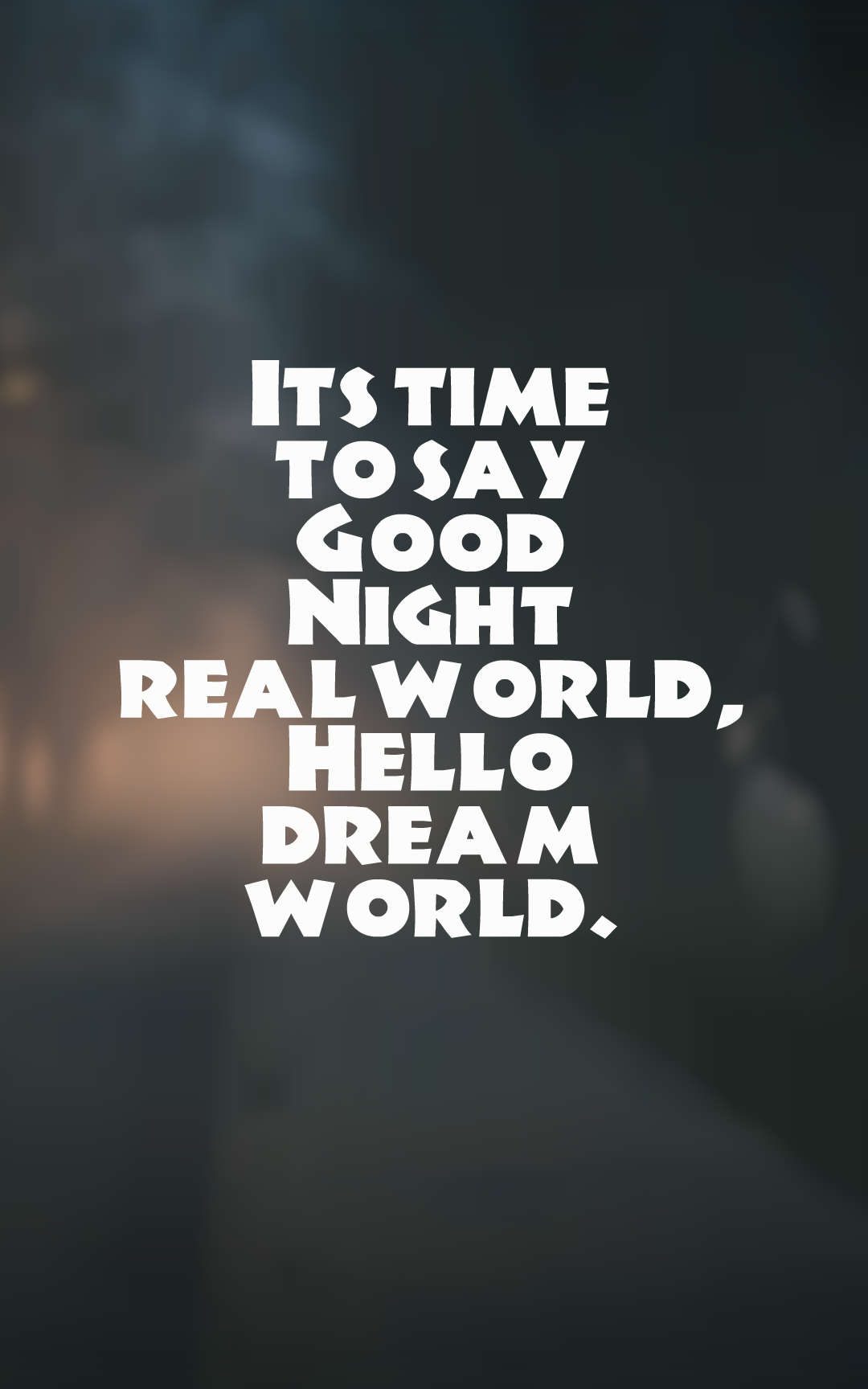 ---
Dream sweetly, sleep peacefully and wake happily.
---
Wishing you a good night's sleep, sweet dreams, restful rejuvenation, and a bright energetic day tomorrow.
---
The stars and moon arrive just to wish you a good night. Let the light of the moon guide your dreams as you pass the night away.
---
Living in your dreams can only come true when you allow yourself to sleep through the night.
---
Tonight I'm going to sleep earlier because I want to see you in my dream very early. Good Night -:)
---
"Disappointment always arrives before hope and the darkness of night comes before the dawn. Don't lose hope now because things will brighter with the new day." — Henry Rollins
---
Dreams are made of magic, but you need to sleep to be able to see them.
---
Tomorrow is a new day and a new start to make things the best they can be! Let someone know what they mean to you! Goodnight!
---
The darkest night is often the bridge to the brightest tomorrow. Good Night
---
Hopefully you will enjoy these intense and cute collection of inspiring good night quotes and status. please don't forget to share these quotes.
Read: Good Morning Quotes