Like and share our amazing collection of inspirational Architecture quotes and sayings with images.
Inspirational Architecture Quotes
---
"There are no rules of architecture for a castle in the clouds." — Gilbert K. Chesterton
---
"Architecture is not so much a knowledge of form, but a form of knowledge." — Bernard Tschumi
---
"I don't know what London's coming to — the higher the buildings the lower the morals." — Noël Coward
---
"Architecture is a visual art, and the buildings speak for themselves." — Julia Morgan
---
"The architecture of our future is not only unfinished the scaffolding has hardly gone up." — George Lamming
---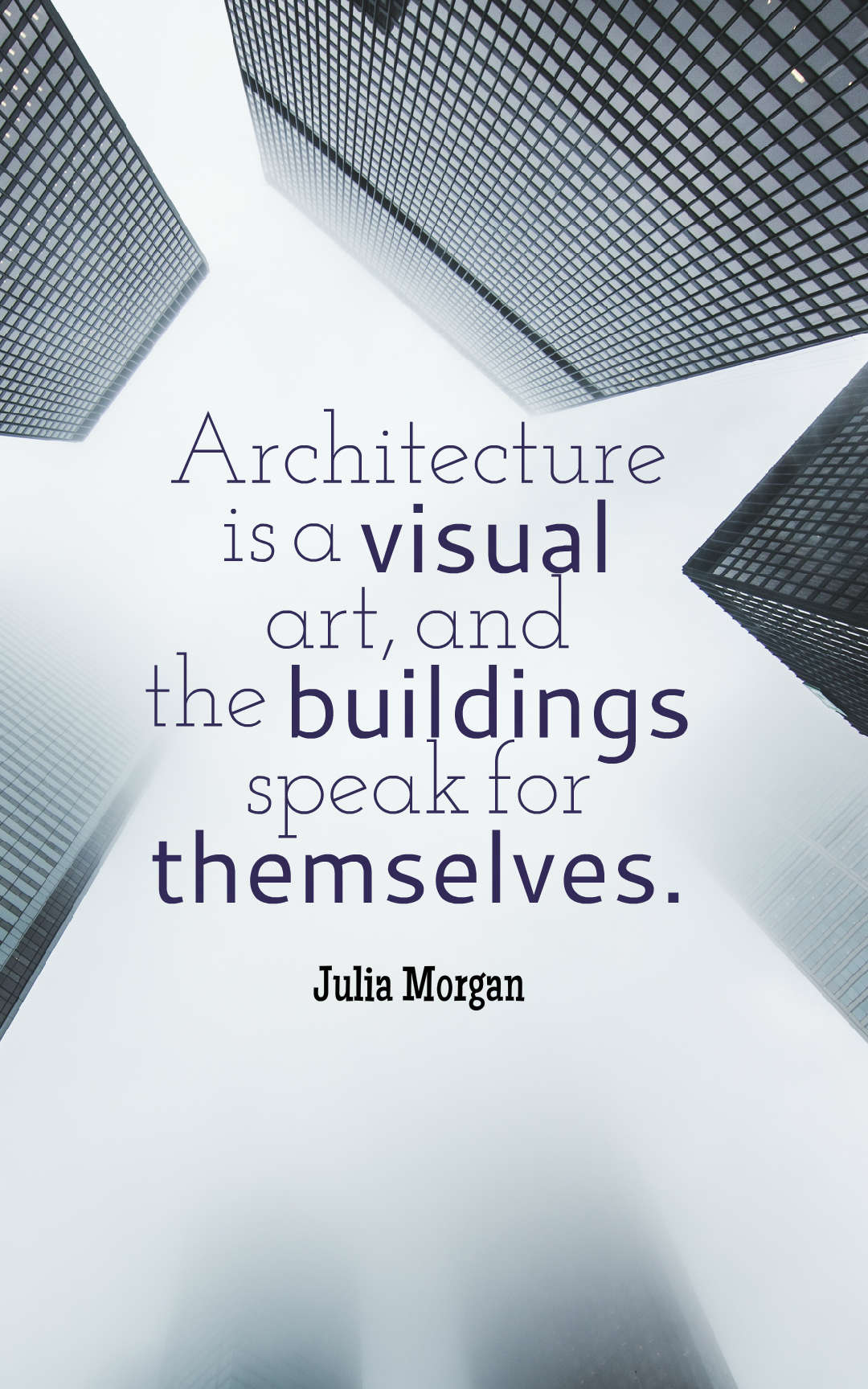 ---
"Architecture is the biggest unwritten document of history." — Daniel Libeskind
---
"Great buildings that move the spirit have always been rare. In every case they are unique, poetic, products of the heart." — Arthur Erickson
---
"Everything is design and the quality of the design affects the quality of our lives" — Norman Foster
---
"Habits are the invisible architecture of daily life." — Gretchen Rubin
---
"The business of architecture is not to create utopias for cyber-people, but real buildings for real human beings. And you can do that only if you respect the forms, materials, and proportions that make cities livable" — Prizing Ugliness
---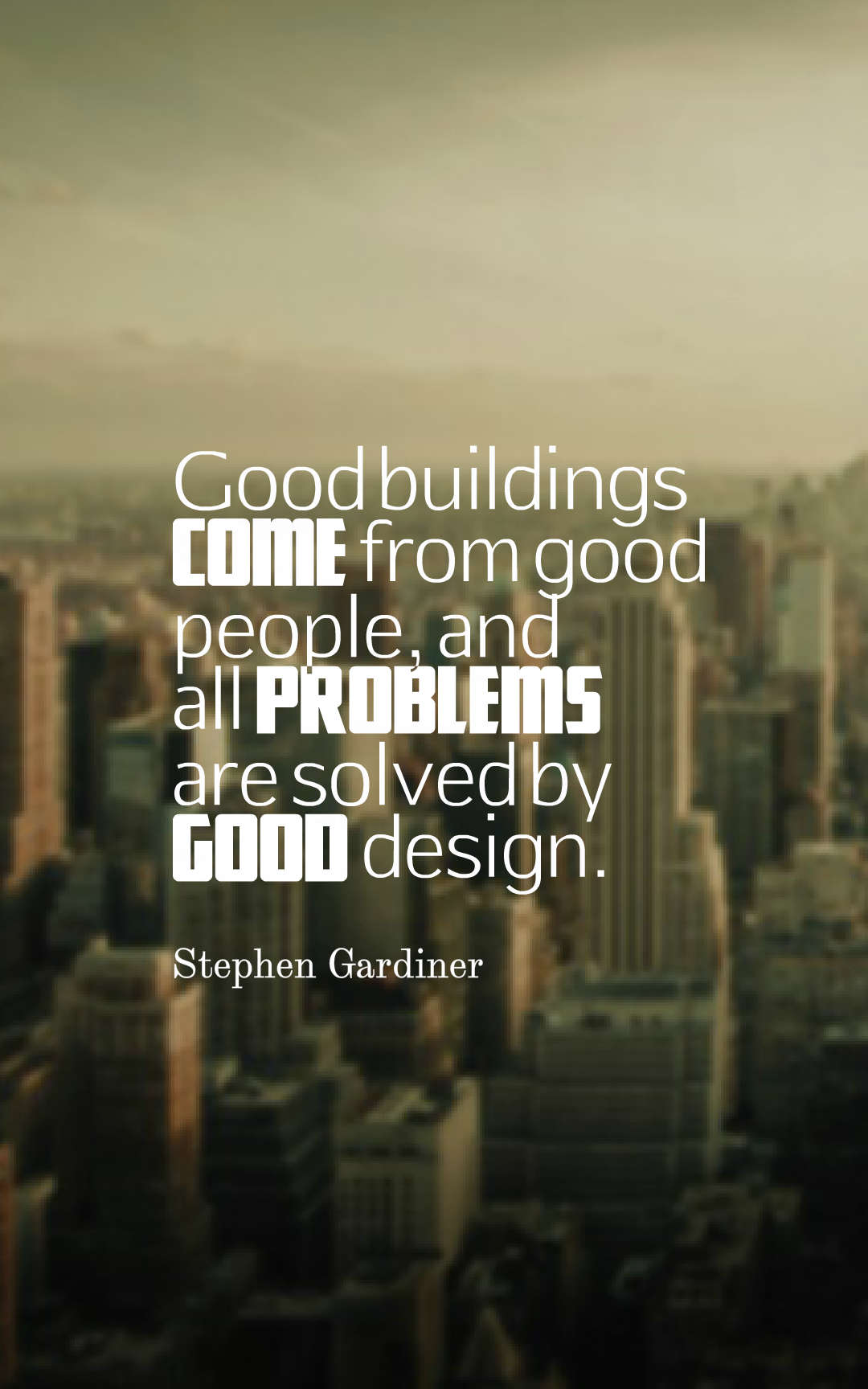 ---
"We shape our buildings; thereafter they shape us." — Winston S. Churchill
---
"You don't think your way to creative work. You work your way to creative thinking." — George Nelson
---
"The Key to great design is capturing the spirit of the client and the essence of the space." — Unknown
---
"Architecture arouses sentiments in man. The architect's task therefore, is to make those sentiments more precise." — Adolf Loos
---
"It is not the beauty of a building you should look at; its the construction of the foundation that will stand the test of time." — David Allan Coe
---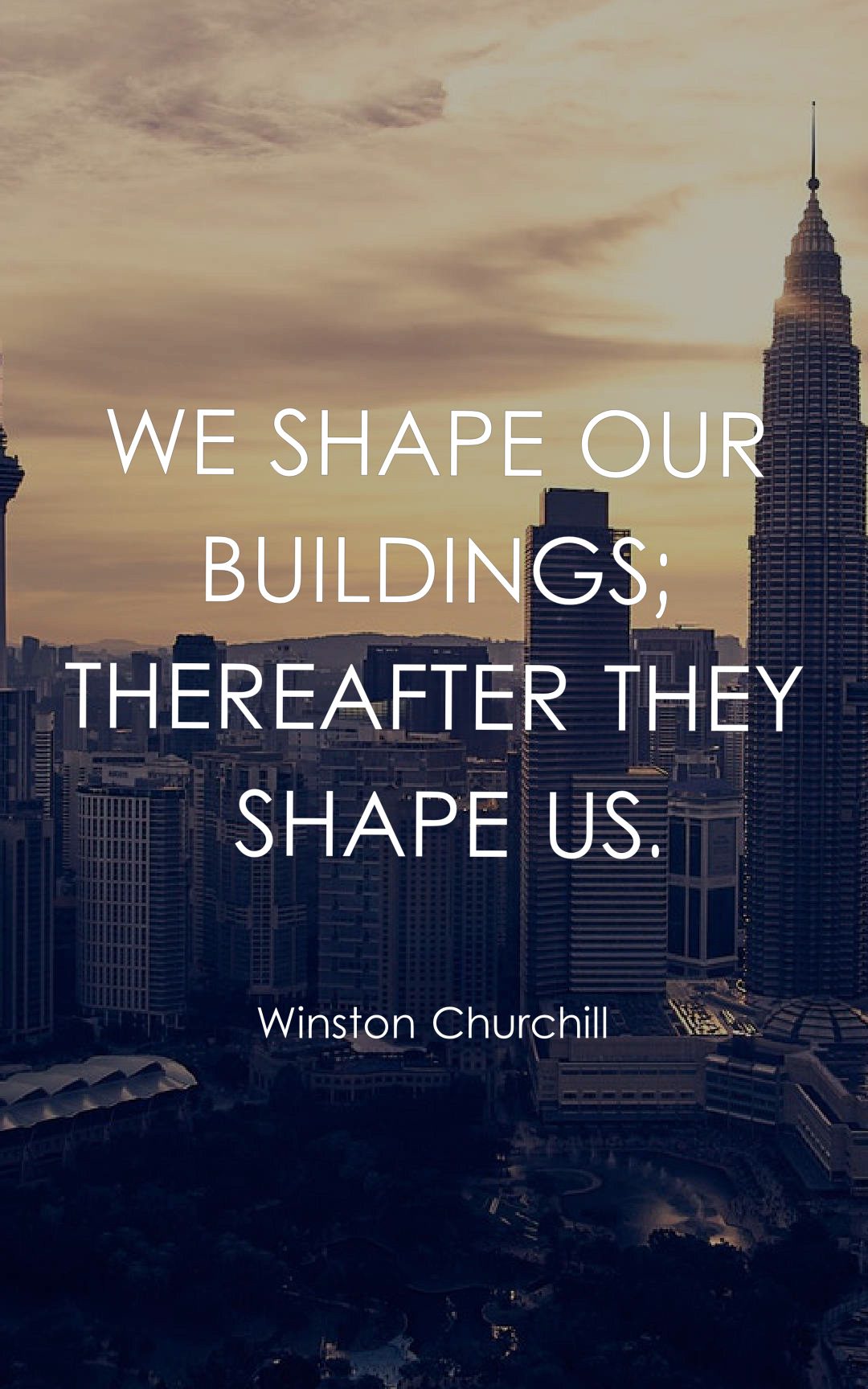 ---
"Design is not a coincidence or a formula; it is a result of human reflection and vision in response to a specific challenge." — Unknown
---
"Architecture begins where engineering ends." — Walter Gropius
---
"Architecture is about trying to make the world a little more like our dreams." — Bjarke Ingels
---
"A great building must begin with the immeasurable, must go through measurable means when it is being designed, and in the end must be unmeasured." — Louis I. Kahn
---
"I'm drawn to furniture design as complete architecture on a minor scale." — Brad Pitt
---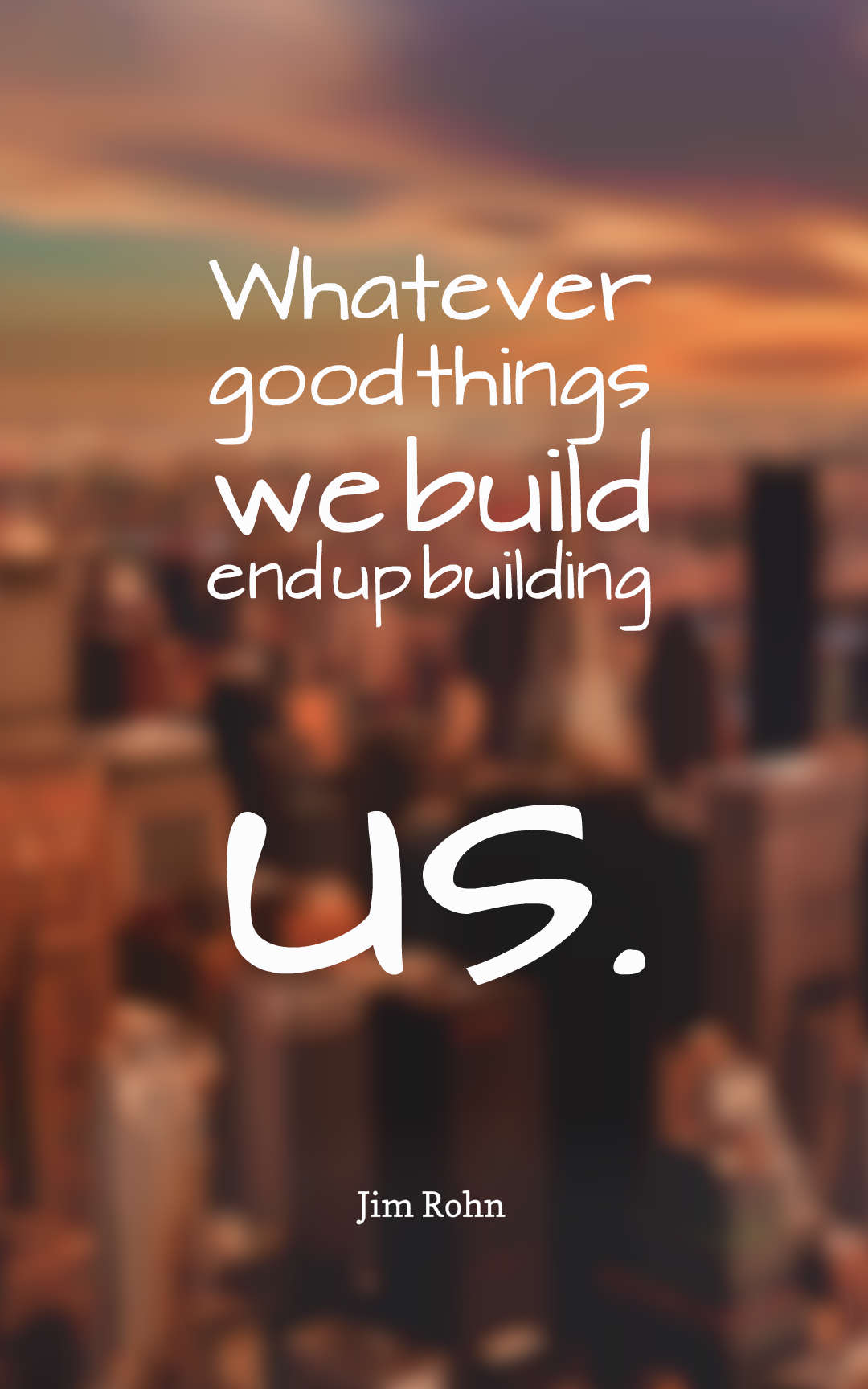 ---
"Istanbul is inspiring because it has its own code of architecture, literature, poetry, music." — Christian Louboutin
---
"Design is not just what it looks like and feels like. Design is how it works." — Steve Jobs
---
"Architecture appears for the first time when the sunlight hits a wall. The sunlight did not know what it was before it hit a wall." — Louis Kahn
---
"Architecture is the thoughtful making of space." — Louis Kahn
---
"Whatever good things we build end up building us." — Jim Rohn
---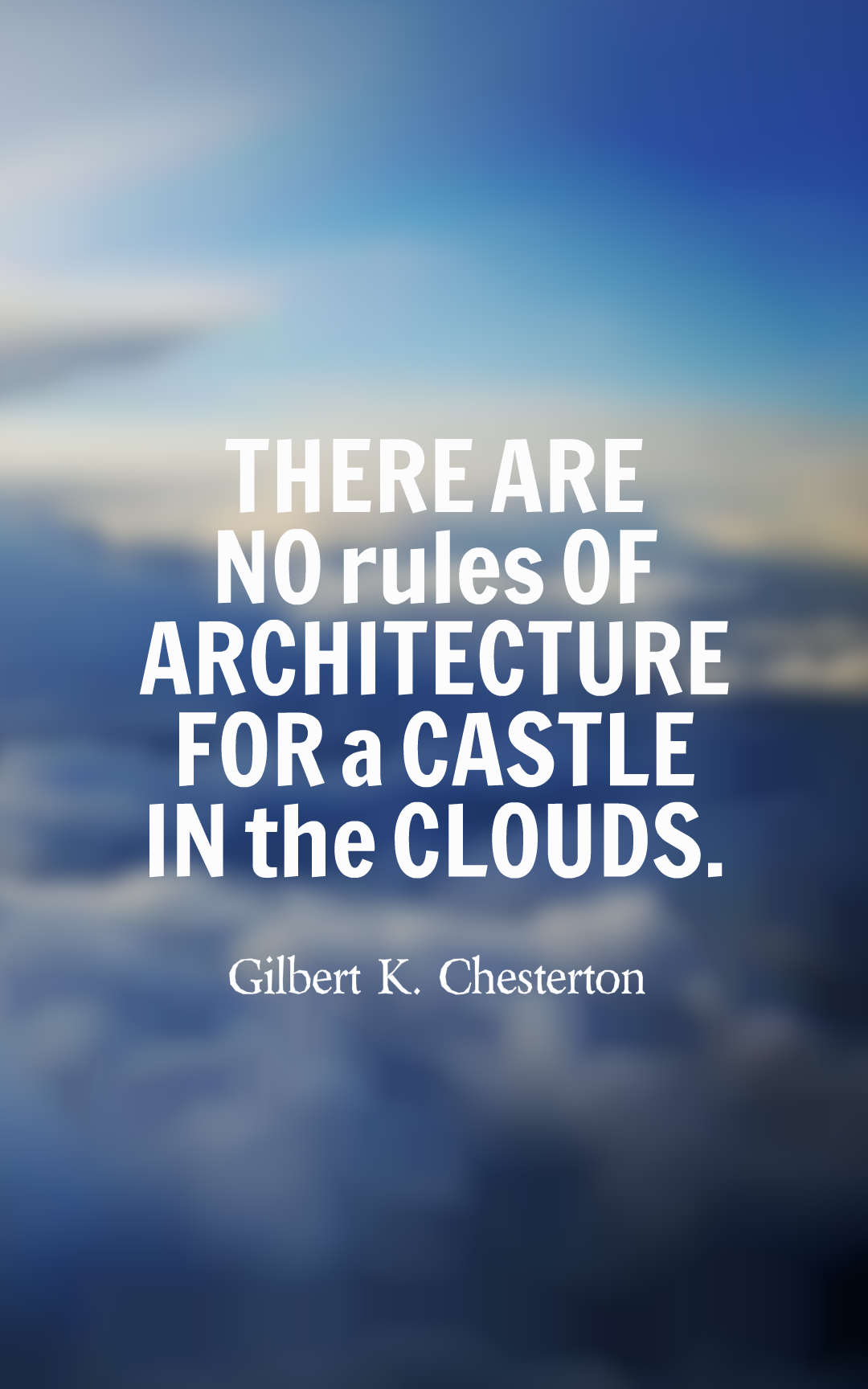 ---
"Good design is a renaissance attitude that combines technology, cognitive science, human need and beauty to produce something that the world didn't know it was missing." — Paola Antonelli
---
"We are what we build" — Lois Farfel Stark
---
"When I am asked what I believe in, I say that I believe in architecture. Architecture is the mother of the arts. I like to believe that architecture connects the present with the past and the tangible with the intangible." — Richard Meier
---
"Together let us desire, conceive, and create the new structure of the future, which will embrace architecture and sculpture and painting in one unity and which will one day rise toward Heaven from the hands of a million workers like the crystal symbol of a new faith." — Walter Gropius
---
"An important value for use is drawing together all the various elements of architecture–materials, space, form, light, color–and producing a unified whole." — Billie Tsien
---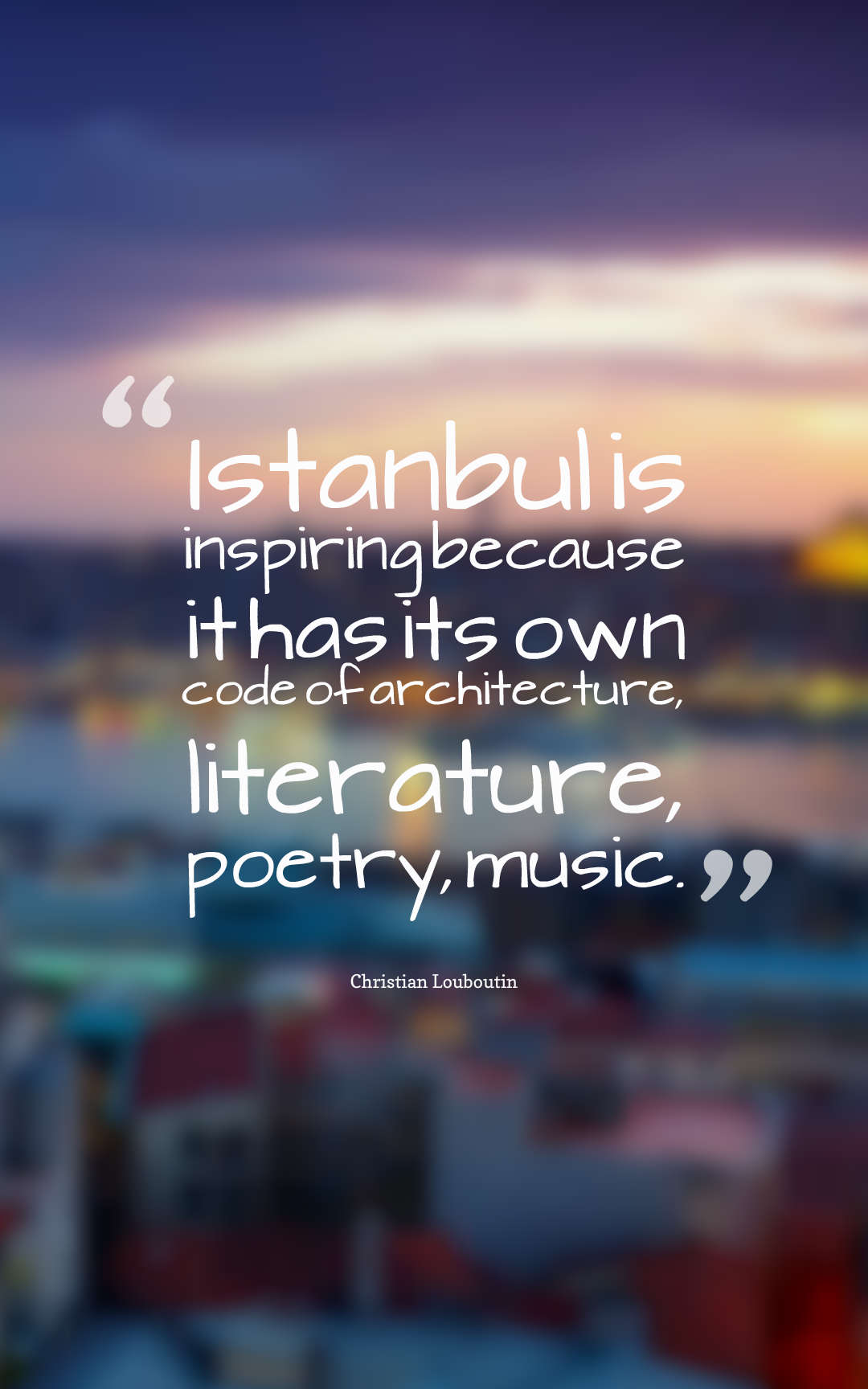 ---
"You cannot defend your design without knowing what you're designing for." — I.M. Pei
---
"Design is about making people happy, either functionally, aesthetically or emotionally." — Robin Siegerman
---
"Good buildings come from good people, and all problems are solved by good design." — Stephen Gardiner
---
"Architecture belongs to culture, not to civilization." — Alvar Aalto
---
"We find beauty not in the thing itself but in the patterns of shadows, the light and the darkness, that one thing against another creates." — Jun'ichirō Tanizaki
---
"Architecture is always dream and function, expression of a utopia and instrument of a convenience." — Roland Barthes
---
"The ultimate goal of the architect…is to create a paradise. Every house, every product of architecture… should be a fruit of our endeavour to build an earthly paradise for people." — Alvar Aalto
---
"Architecture is the petrification of a cultural moment." — Jean Nouvel
---
"All buildings have a psychological as well as a purely visual effect on the landscape." — Elisabeth Beazley
---
"What is not started today is never finished tomorrow." — Johann Wolfgang von Goethe
---
"The most beautiful house in the world is the one that you build for yourself." — Witold Rybczynski
---
"Inspiration the seed. Design but the flower." — Michael Langham
---
"In the big picture, architecture is the art and science of making sure that our cities and buildings fit with the way we want to live our lives." — Bjarke Ingels
---
"Space has always been the spiritual dimension of architecture. It is not the physical statement of the structure so much as what it contains that moves us." — Arthur Erickson
---
"All architecture is great architecture after sunset." — Gilbert K. Chesterton
---
"People will stare. Make it worth their while." — Tom Ford
---
"A doctor can bury his mistakes, but an architect can only advise his clients to plant vines." — Frank Lloyd Wright
---
"Architecture is a dangerous mix of power and importance." — Rem Koolhaas
---
"One of the great beauties of architecture is that each time, it is like life starting all over again." — Renzo Piano
---
"Architecture is just art that you live in." — The Librarian
---
Hopefully you will enjoy these inspiring and motivating collection of Architecture quotes and sayings. please don't forget to share these quotes.
Read: 60 Inspirational Environmental Quotes And Sayings