Every day I spend with you is the new best day of my life. Can't wait for the morning. Good night baby.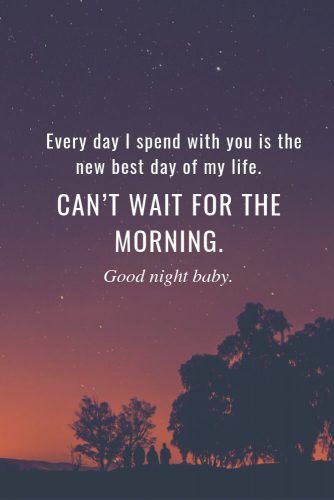 The brightest thing in this world are your two eyes when you look at me, I don't want to see stars at night but your eyes. Goodnight my love.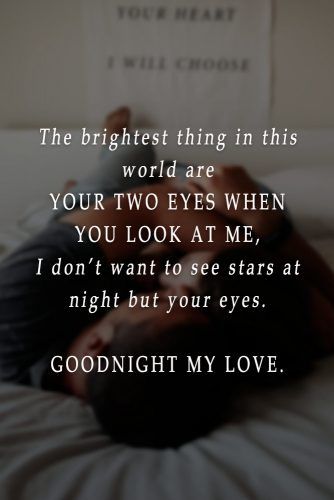 Goodnight my love, pleasant dreams, sleep tight my love, may tomorrow be sunny and bright and bring you closer to me.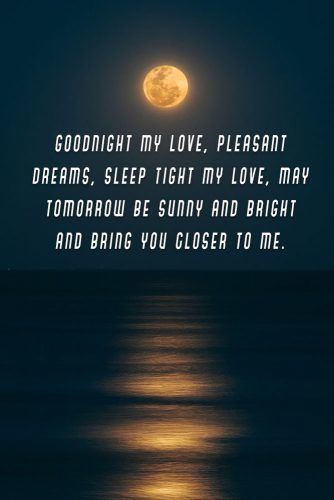 Sun is upset and the moon is happy, because the sun is missing you, and the moon is gonna be with you for the rest of the night, have a wonderful night.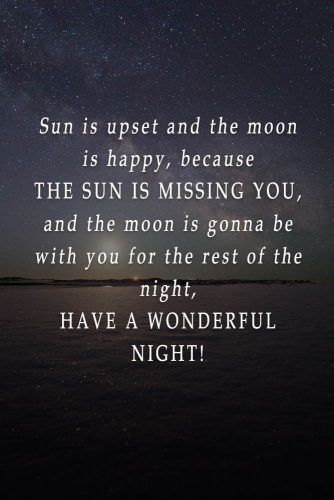 Sleep well because my love is the wings to cover you and my hug and kiss are the warmth to give you pleasure. Good night darling.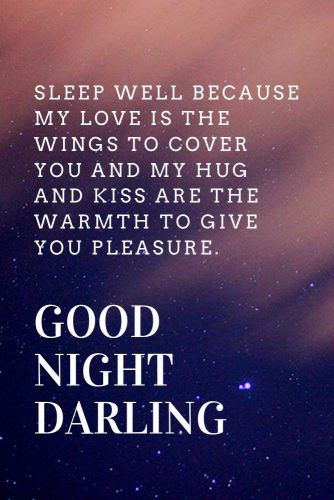 Before you sleep, I want you to look into the sky through your window. Do you see the numberless stars in the sky? I sent them to tell you that I am missing you tonight. Good night, my darling!