Hey! Night is made for rest not for text. So switch off your cell phone and go to the world of dreams. Good night my dear friends.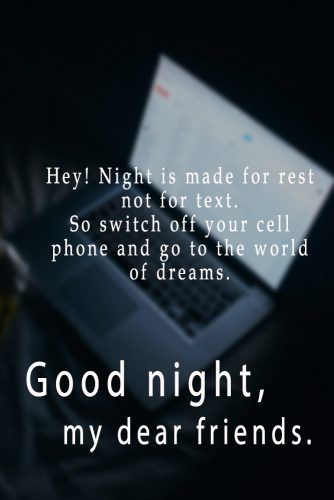 Hold your phone very tightly because this text message is a hug in disguise from me. Wishing you a lovely night. Sleep tight.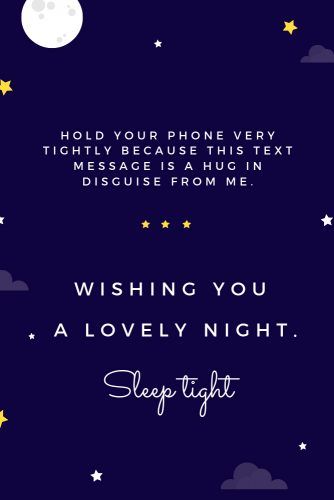 Even if the size of your bed is not as big as you, do not stop yourself from dreaming king size. Good night. Sleep tight.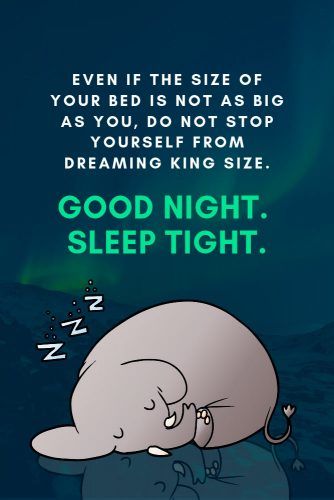 So it is that time again, time to leave Whatsap, Facebook and Instragram. So I say "Goodnight, but do not worry I'll be back soon! Till then sleep tight.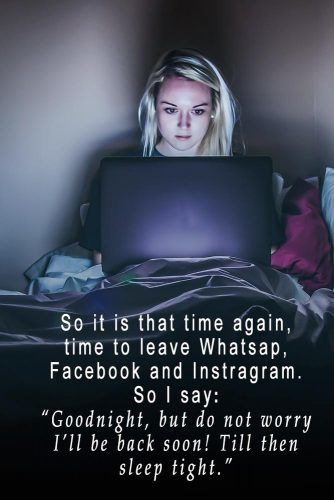 Do you know the difference between horror and beautiful night? A beautiful night is when you hug your teddy bear and sleep but horror is when it hugs you back! Sweet Dreams Darling! Have a wonderful sleep.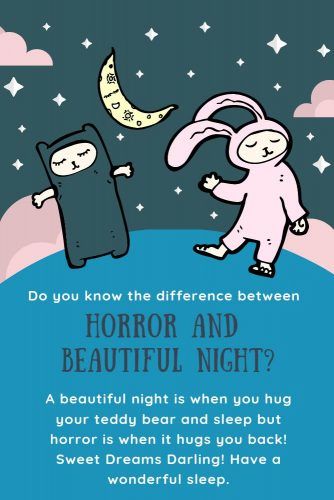 I would not take any selfies for the next 12 hours… not because it'll be dark but because they'll be without friends like you. Wishing you a lovely night my dear friend. Sweet dreams.