Like and share our beautiful collection of inspirational Summer quotes and sayings with images.
Short Summer Quotes
---
"I know I am but summer to your heart, and not the full four seasons of the year." — Edna St. Vincent Millay
---
"Everything good, everything magical happens between the months of June and August." — Jenny Han
---
"Ah, summer, what power you have to make us suffer and like it." — Russell Baker
---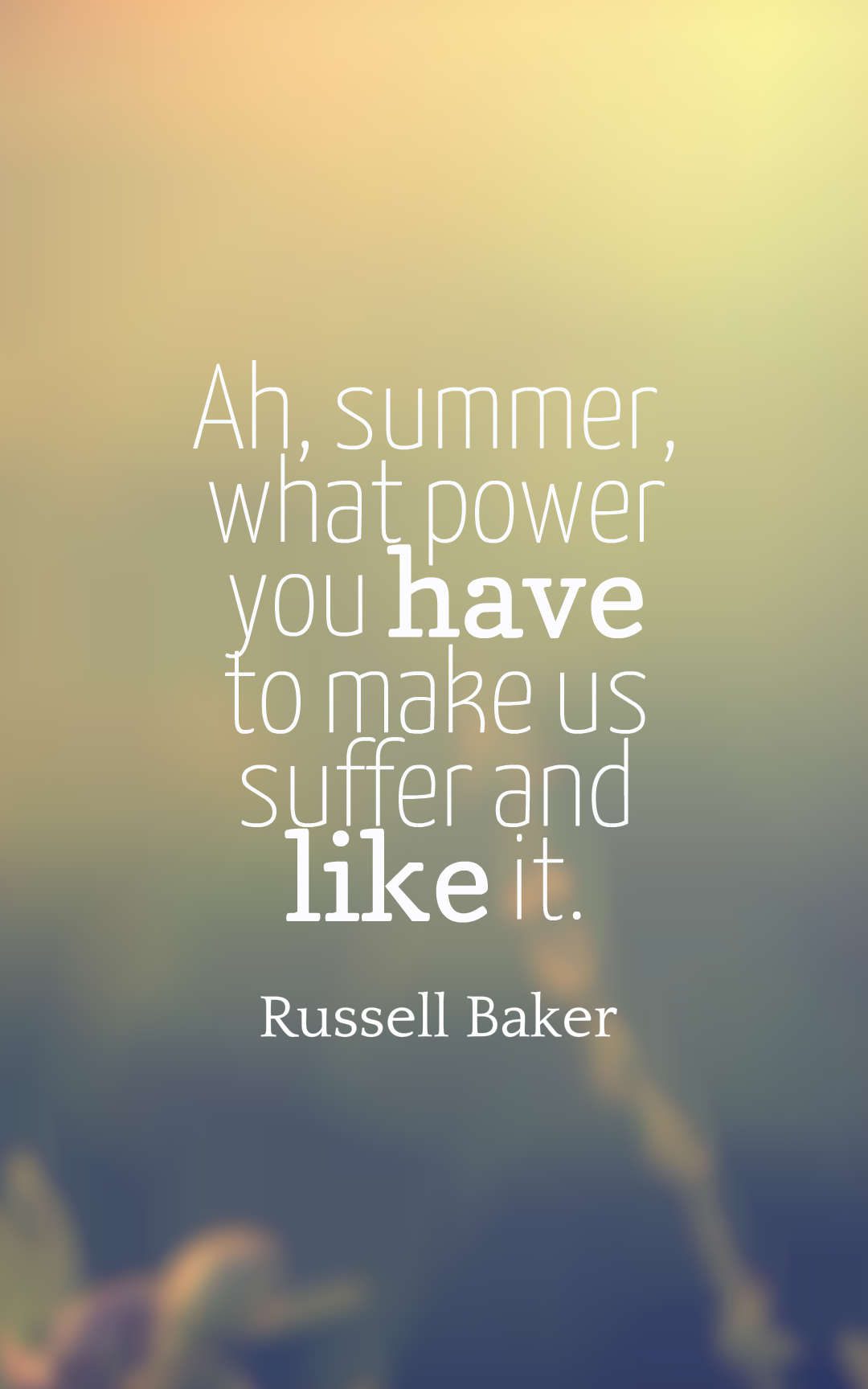 ---
"When people went on vacation, they shed their home skins, thought they could be a new person." — Aimee Friedman
---
"What good is the warmth of summer, without the cold of winter to give it sweetness." — John Steinbeck
---
60 Beautiful Winter Quotes And Sayings With Images
---
"Deep summer is when laziness finds respectability." — Sam Keen
---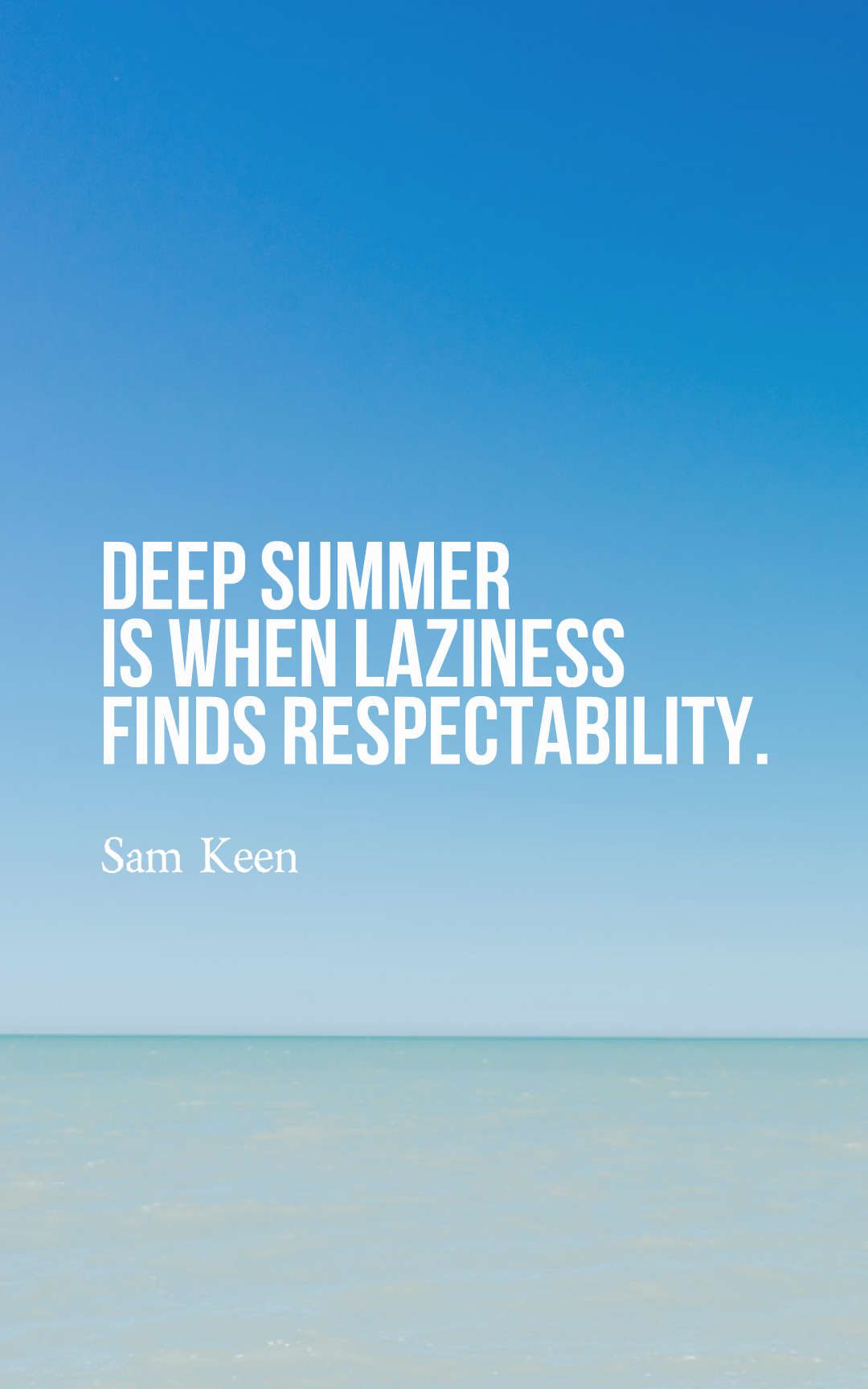 ---
"it's a smile, it's a kiss, it's a sip of wine … it's summertime!" — Kenny Chesney
---
"In early June the world of leaf and blade and flowers explodes, and every sunset is different." — John Steinbeck
[the_ad_placement id="content"]
---
"In the depth of winter I finally learned that there was in me an invincible summer." — Albert Camus
---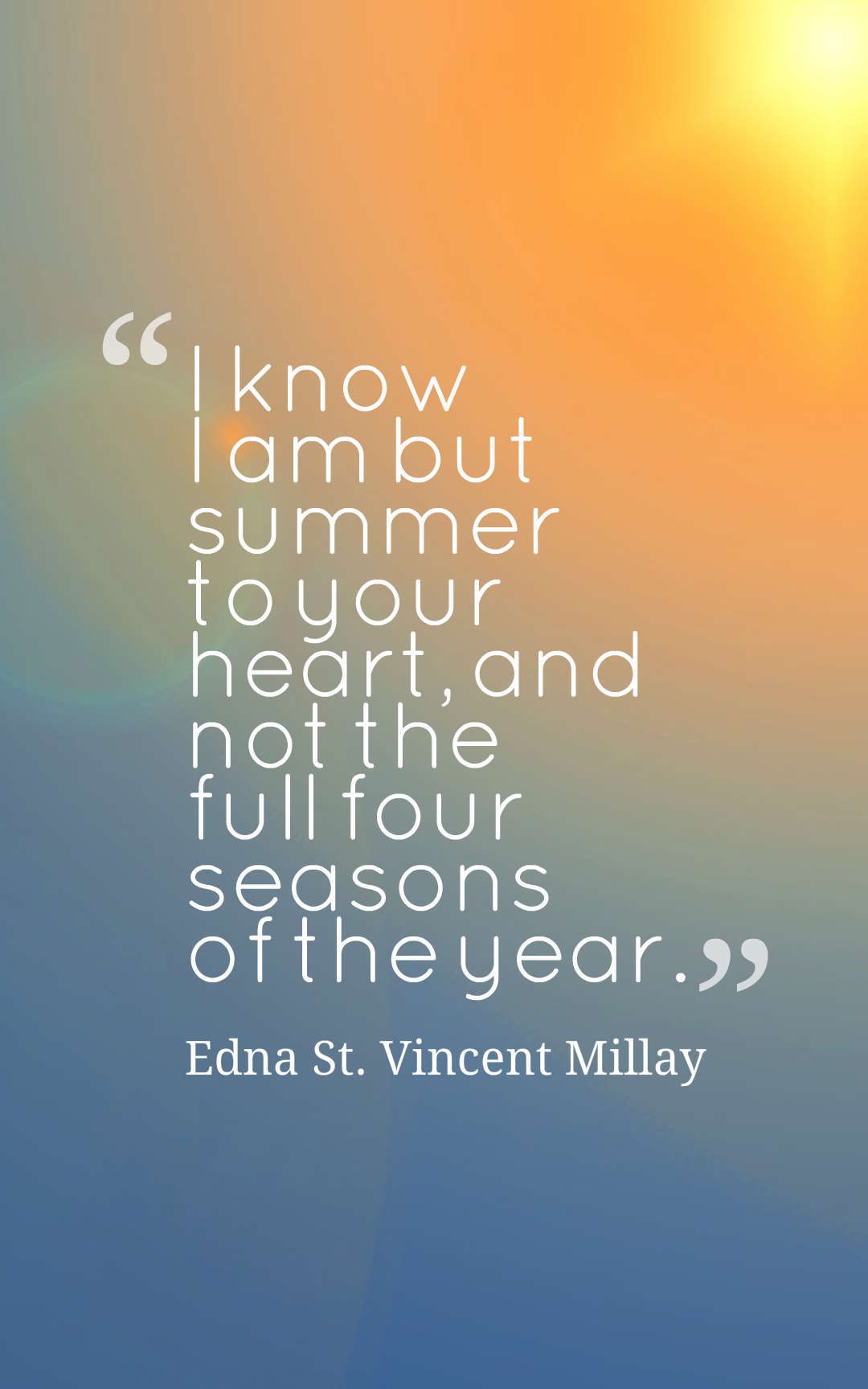 ---
"Why is summer mist romantic and autumn mist just sad?" — Dodie Smith
---
"I wonder what it would be like to live in a world where it was always June." — L.M. Montgomery
---
"Summer means happy times and good sunshine. It means going to the beach, going to Disneyland, having fun." — Brian Wilson
---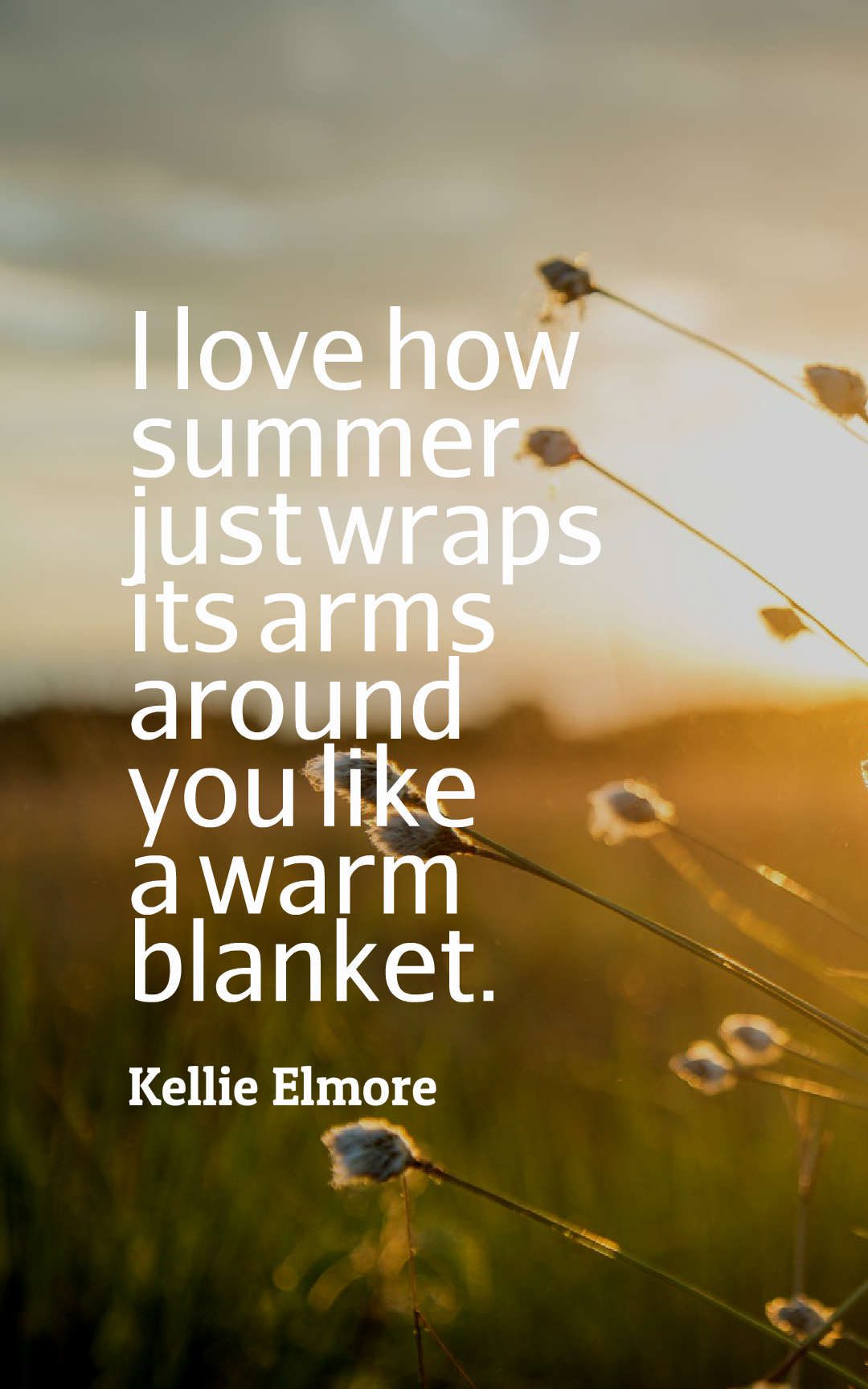 ---
"It was June, and the world smelled of roses. The sunshine was like powdered gold over the grassy hillside." — Maud Hart Lovelace
---
"The summer night is like a perfection of thought." — Wallace Stevens
---
"It was one of those March days when the sun shines hot and the wind blows cold: when it is summer in the light, and winter in the shade." — Charles Dickens
---
---
"One benefit of Summer was that each day we had more light to read by." — Jeannette Walls
---
"I felt like summer had taken me over." — Junot Díaz
[the_ad_placement id="content"]
---
"Like a welcome summer rain, humor may suddenly cleanse and cool the earth, the air and you." — Langston Hughes
---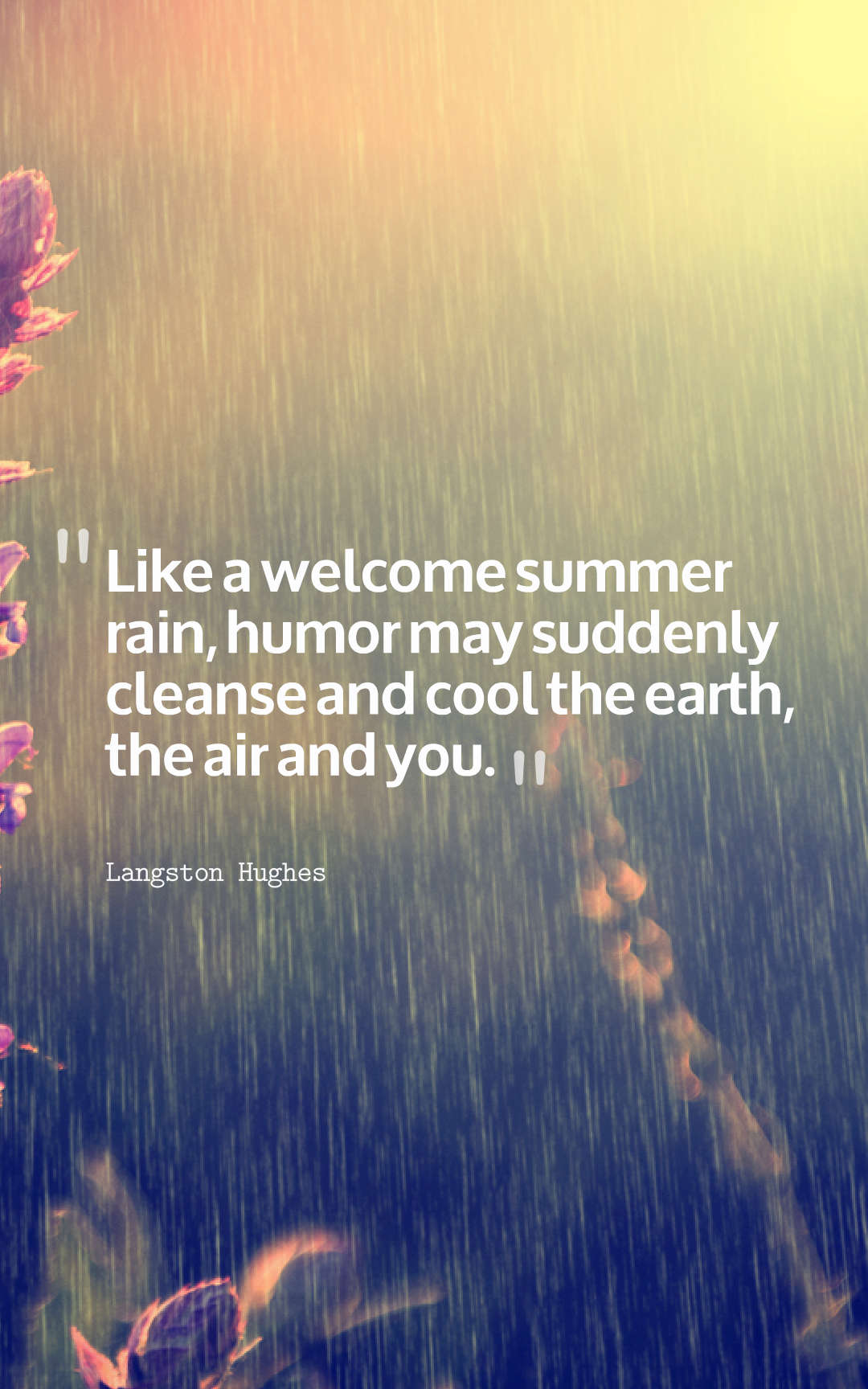 ---
"Ô, Sunlight! The most precious gold to be found on Earth." — Roman Payne
---
"People don't notice whether it's winter or summer when they're happy." — Anton Chekhov
---
"Live in the sunshine, swim the sea, drink the wild air." — Ralph Waldo Emerson
---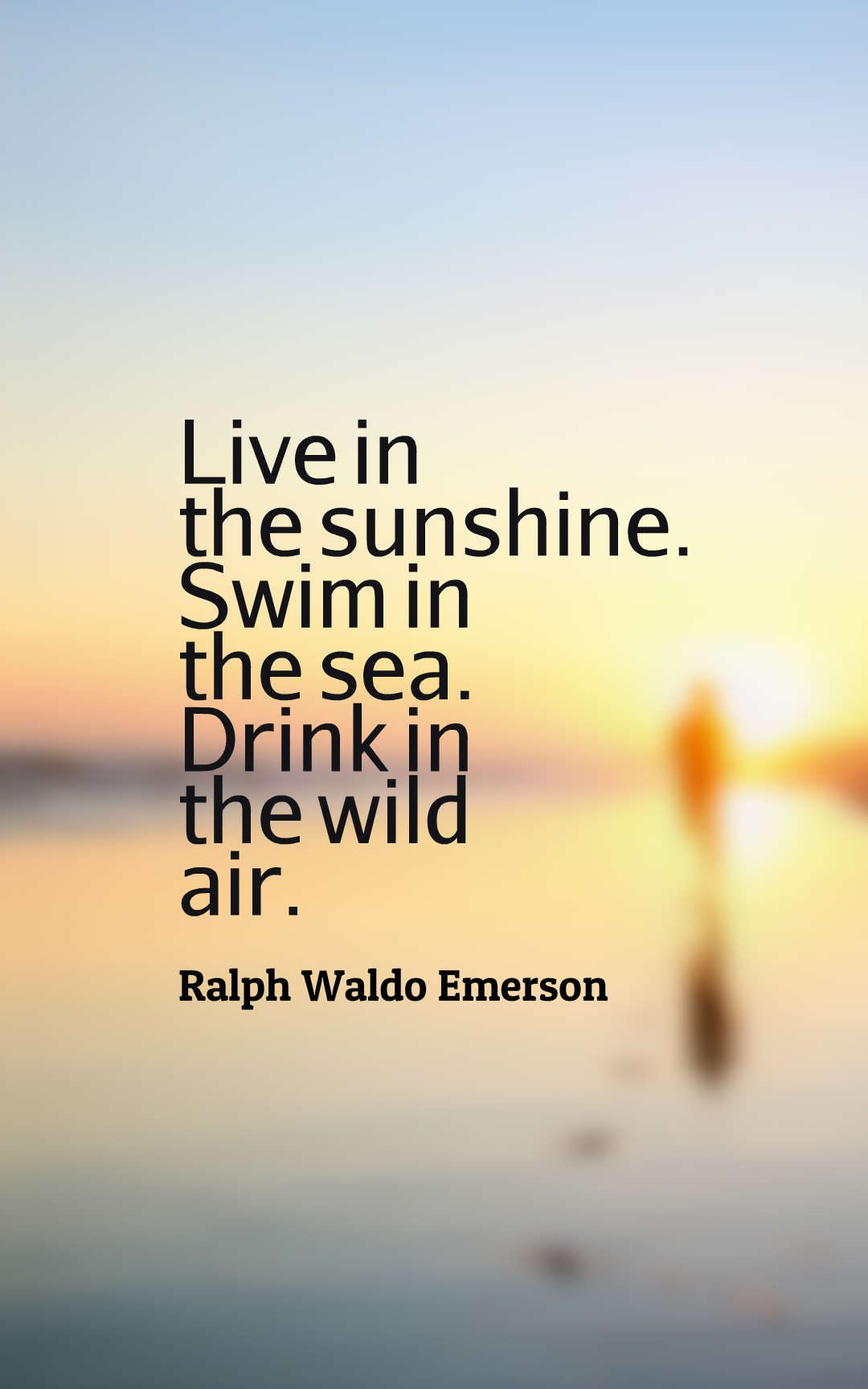 ---
"Sweet, sweet burn of sun and summer wind, and you my friend, my new fun thing, my summer fling." — k.d. lang
---
"By all these lovely tokens September days are here, With summer's best of weather And autumn's best of cheer." — Helen Hunt Jackson
[the_ad_placement id="content"]
---
"Rise above the storm and you will find the sunshine." — Mario Fernández
---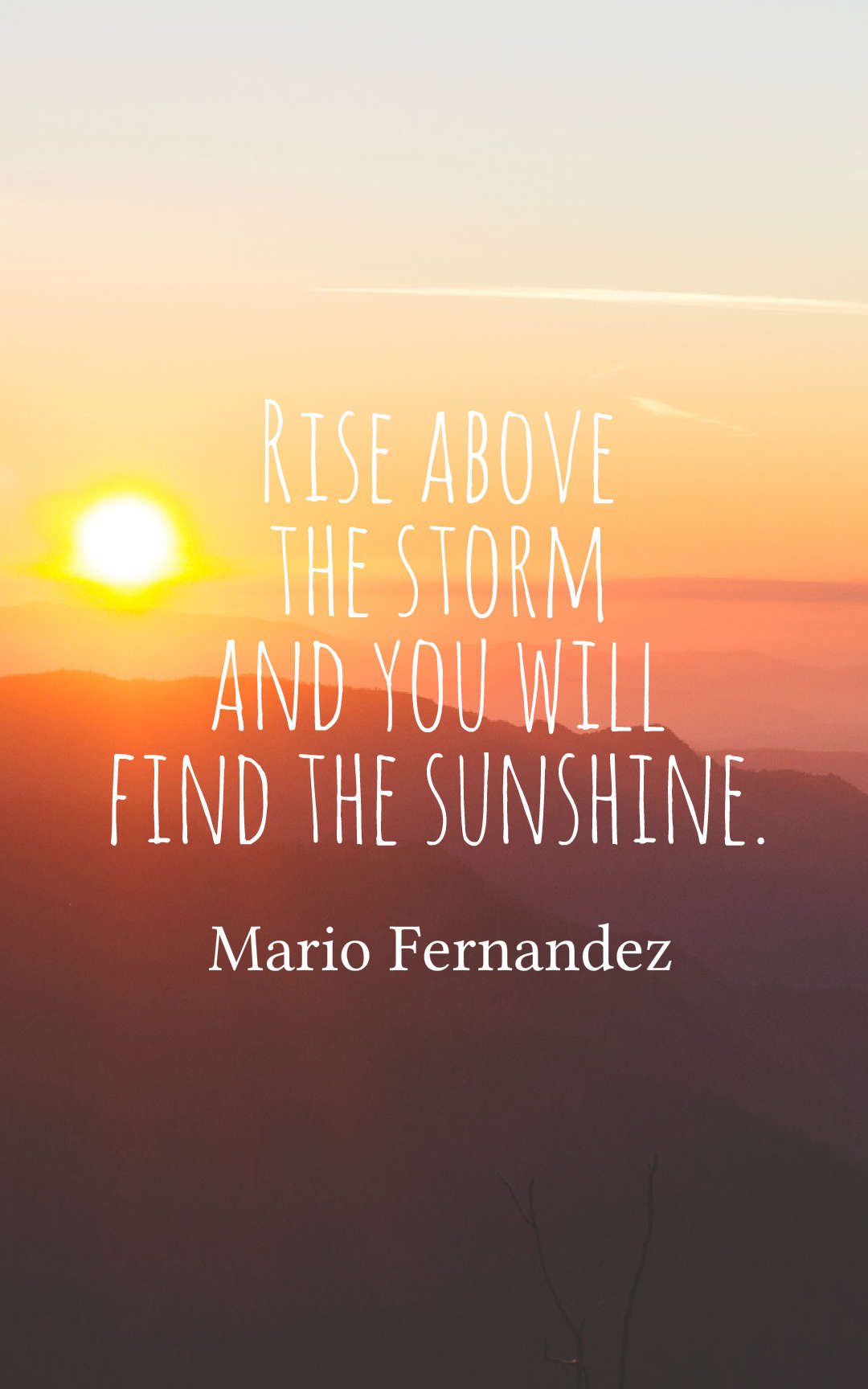 ---
"Summertime. It was a song. It was a season. I wondered if that season would ever live inside of me." — Benjamin Alire Sáenz
---
"When all else fails, take a vacation." — Betty Williams
---
"Summer afternoon, summer afternoon; to me those have always been the two most beautiful words in the English language." — Henry James
---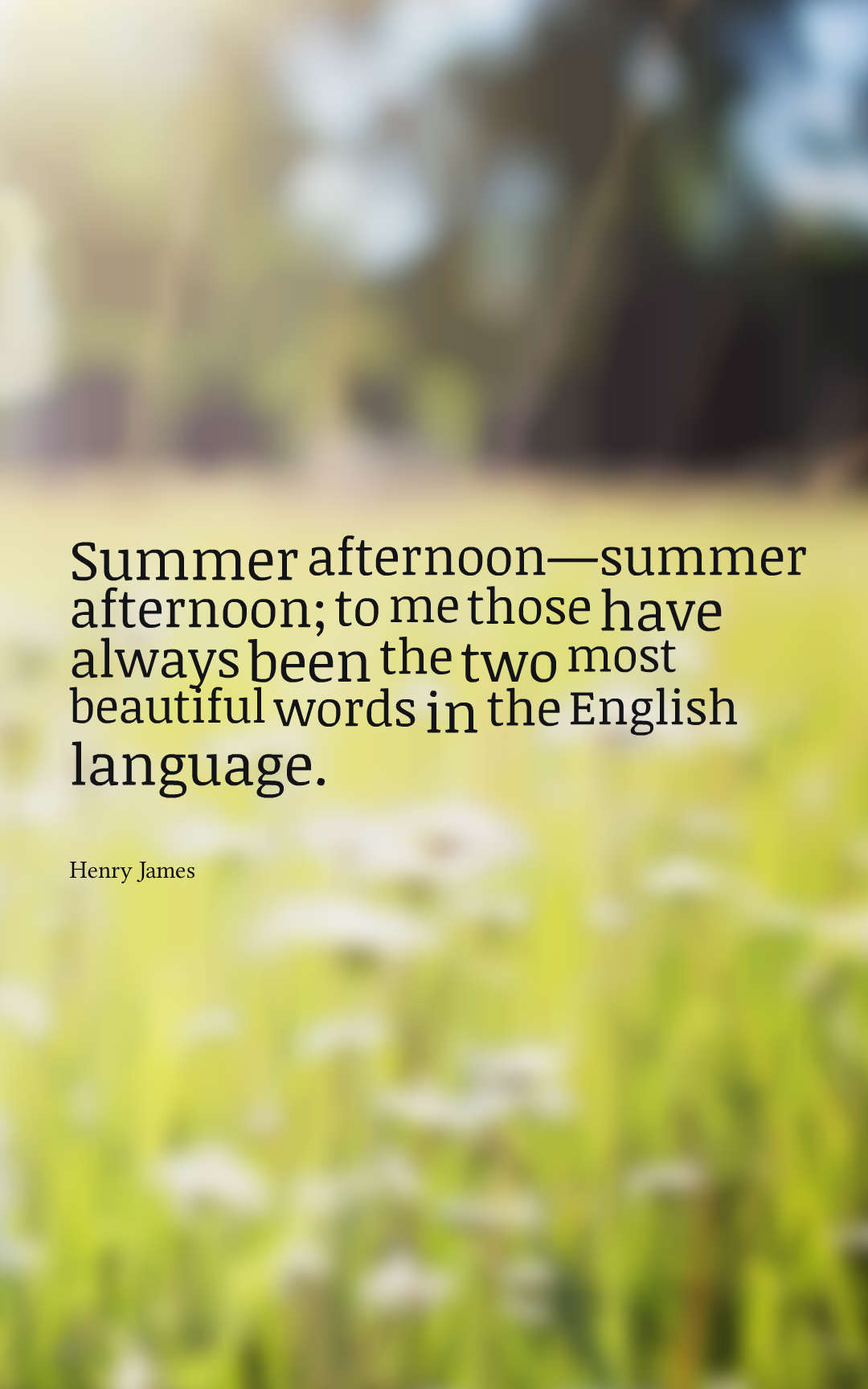 ---
"It's a sure sign of summer if the chair gets up when you do." — Walter Winchell
---
"I love how summer just wraps it's arms around you like a warm blanket." — Kellie Elmore
[the_ad id="2473″]
---
"Summer has always been my favorite season. I feel happier." — Zooey Deschanel
---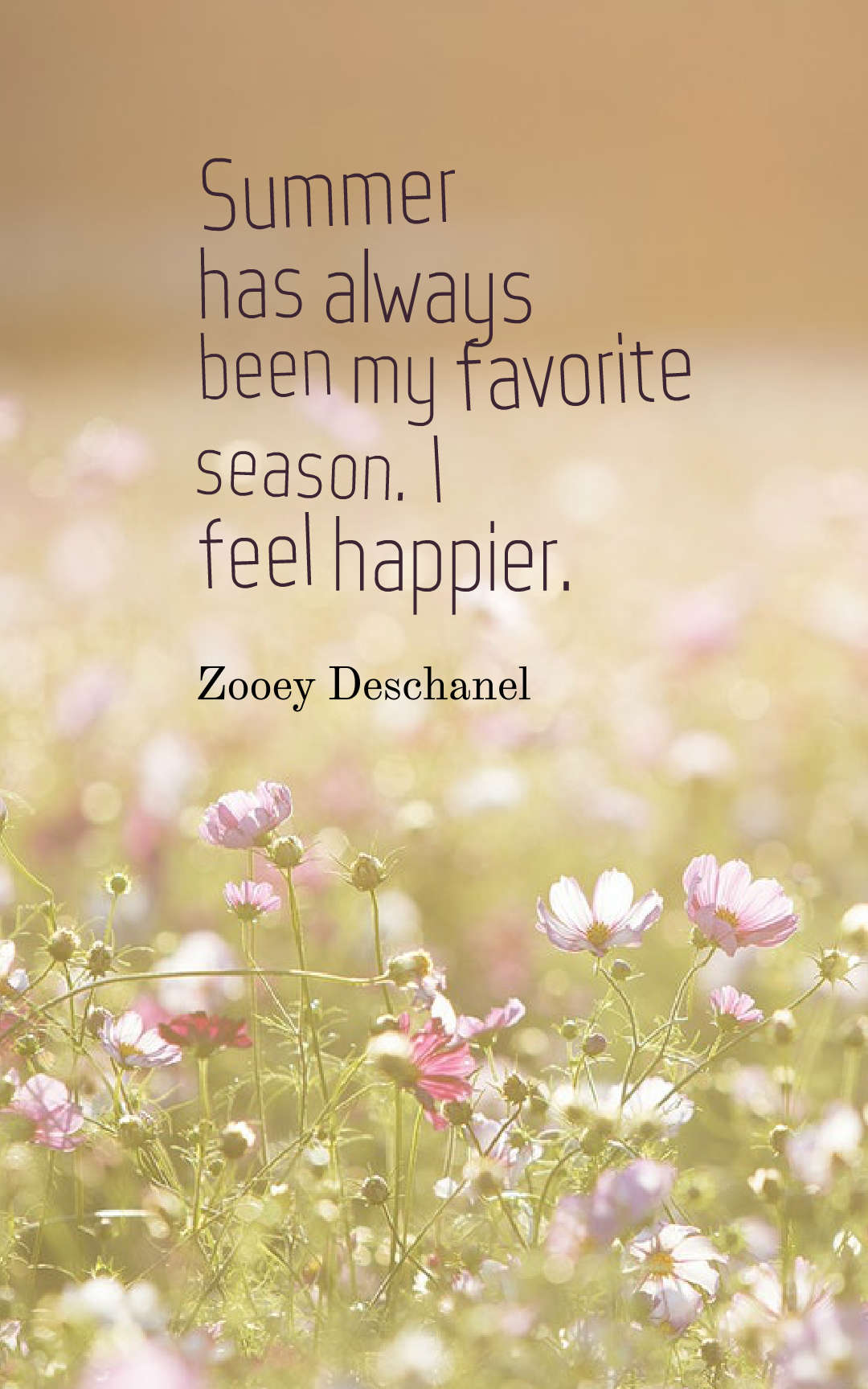 ---
"Summer has set in with its usual severity." — Samuel Taylor Coleridge
---
"The end-of-summer winds make people restless." — Sebastian Faulks
---
"Summer has filled her veins with light and her heart is washed with noon." — C. Day Lewis
---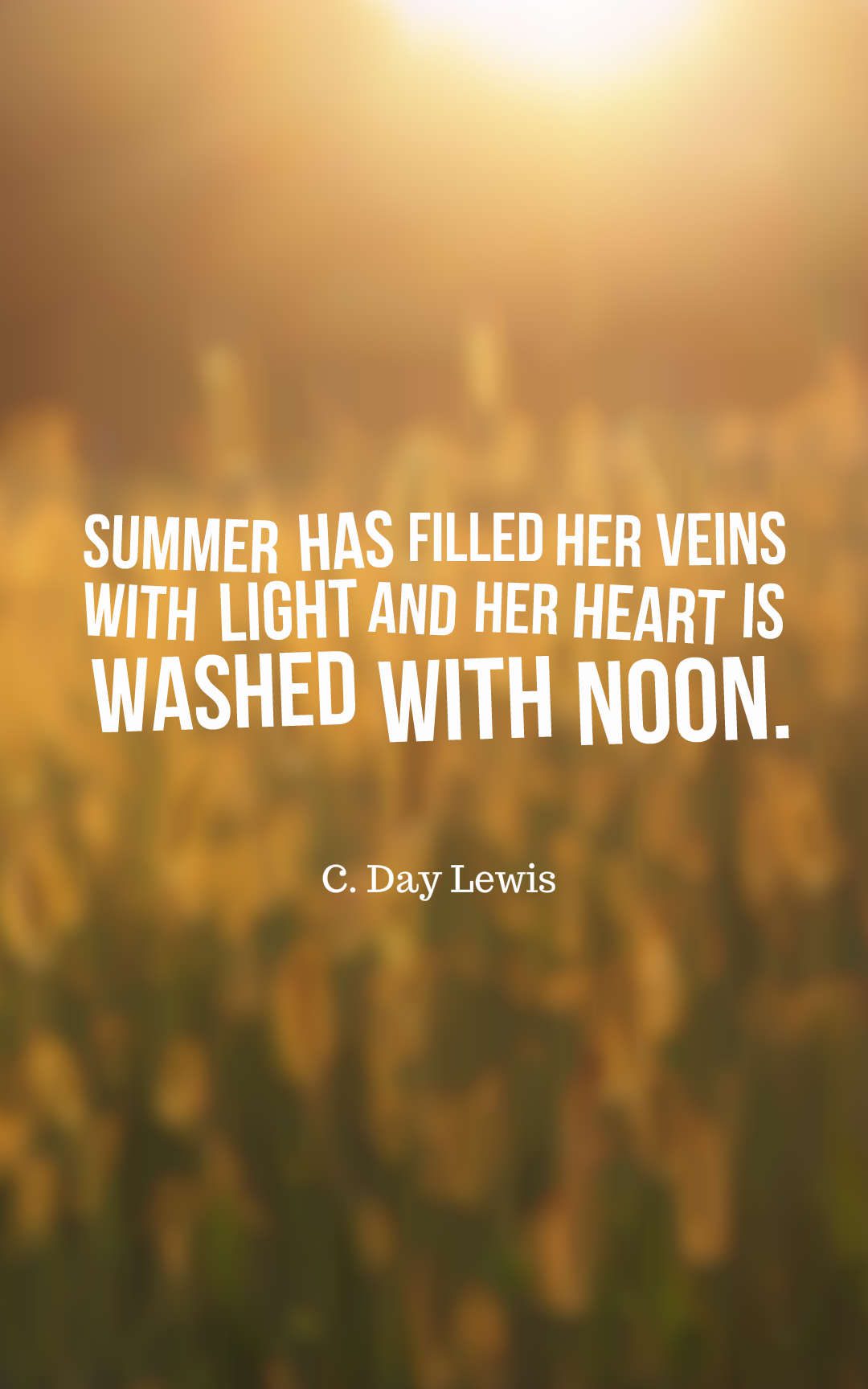 ---
"A perfect summer day is when the sun is shining, the breeze is blowing, the birds are singing, and the lawn mower is broken." — James Denton
---
"O summer and soft wind. Relieves the heart and makes living cheaper." — J.P. Donleavy
[the_ad_placement id="content"]
---
"Summer is always best through a window." — Jens Lekman
---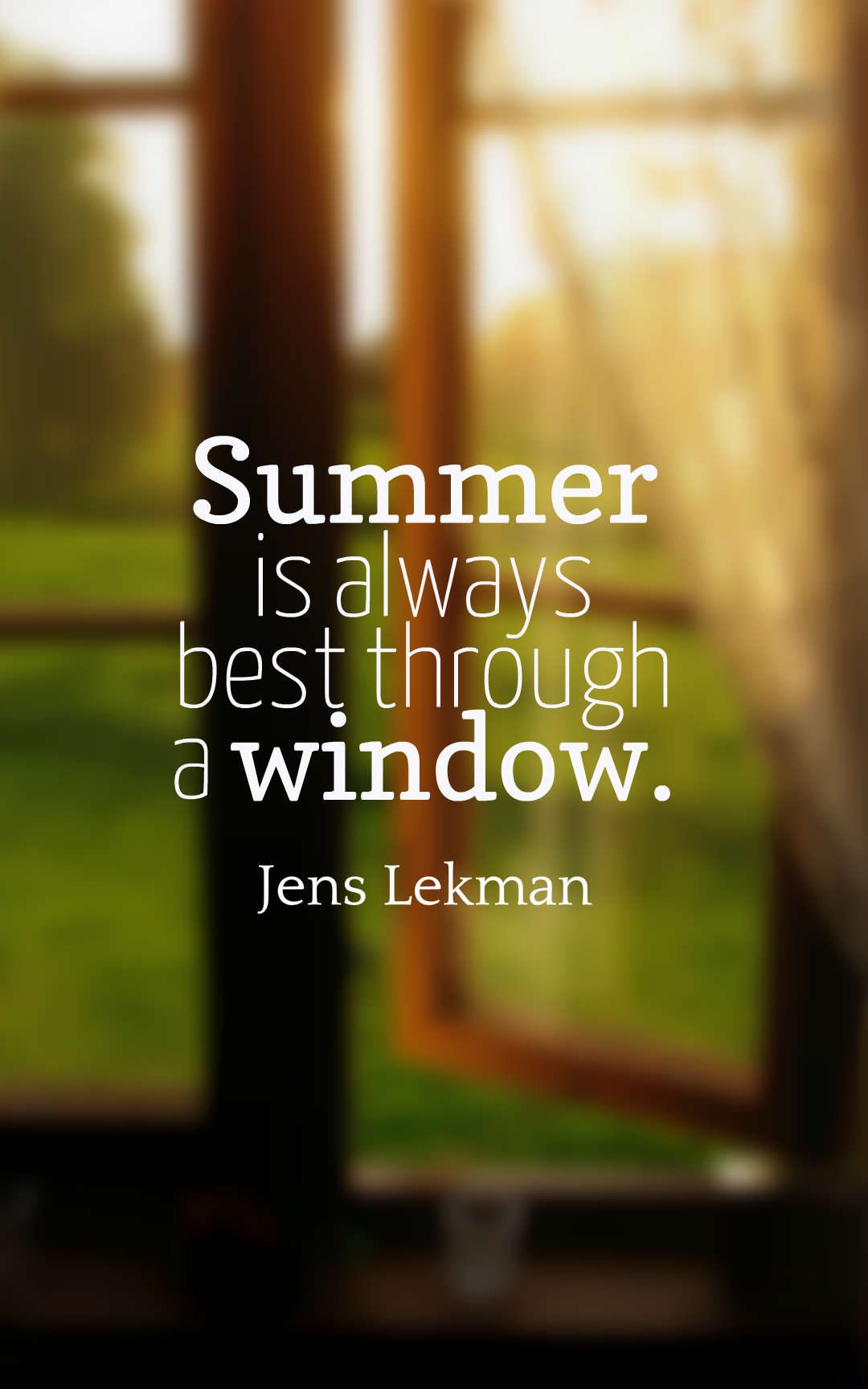 ---
"A life without love is like a year without summer." — Swedish Proverb
---
"This morning, the sun endures past dawn. I realise that it is August: the summer's last stand." — Sara Baume
---
"Summer is very precious." — Dylan Lauren
---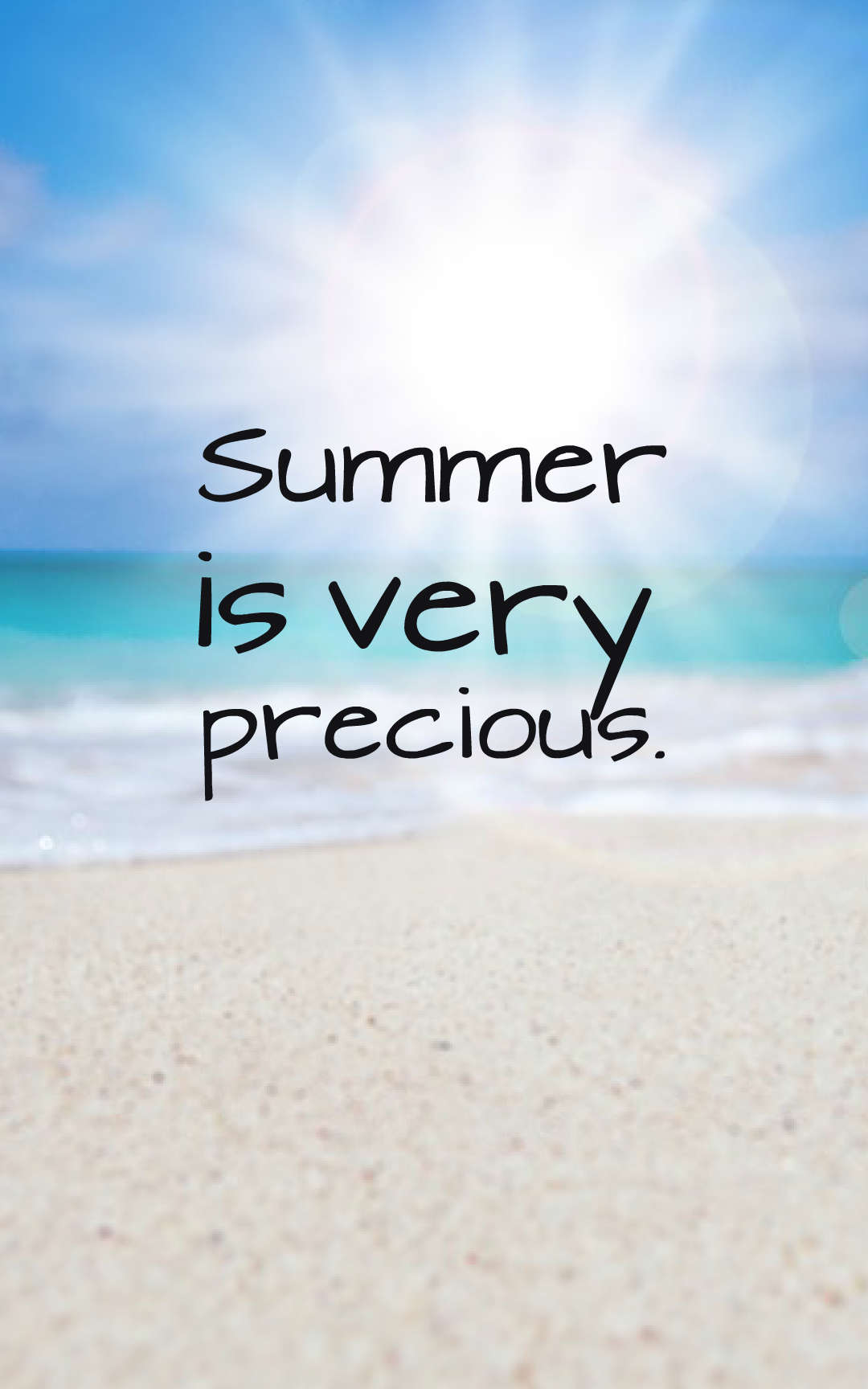 ---
"There's nothing more beautiful than watching trees getting dressed up for Spring and Summer" — Charmaine J. Forde
---
"It's summer and time for wandering." — Kellie Elmore
---
"Summer nearly does me in every year. It's too hot and the light is unforgiving and the days go on way too long." — Anne Lamott
---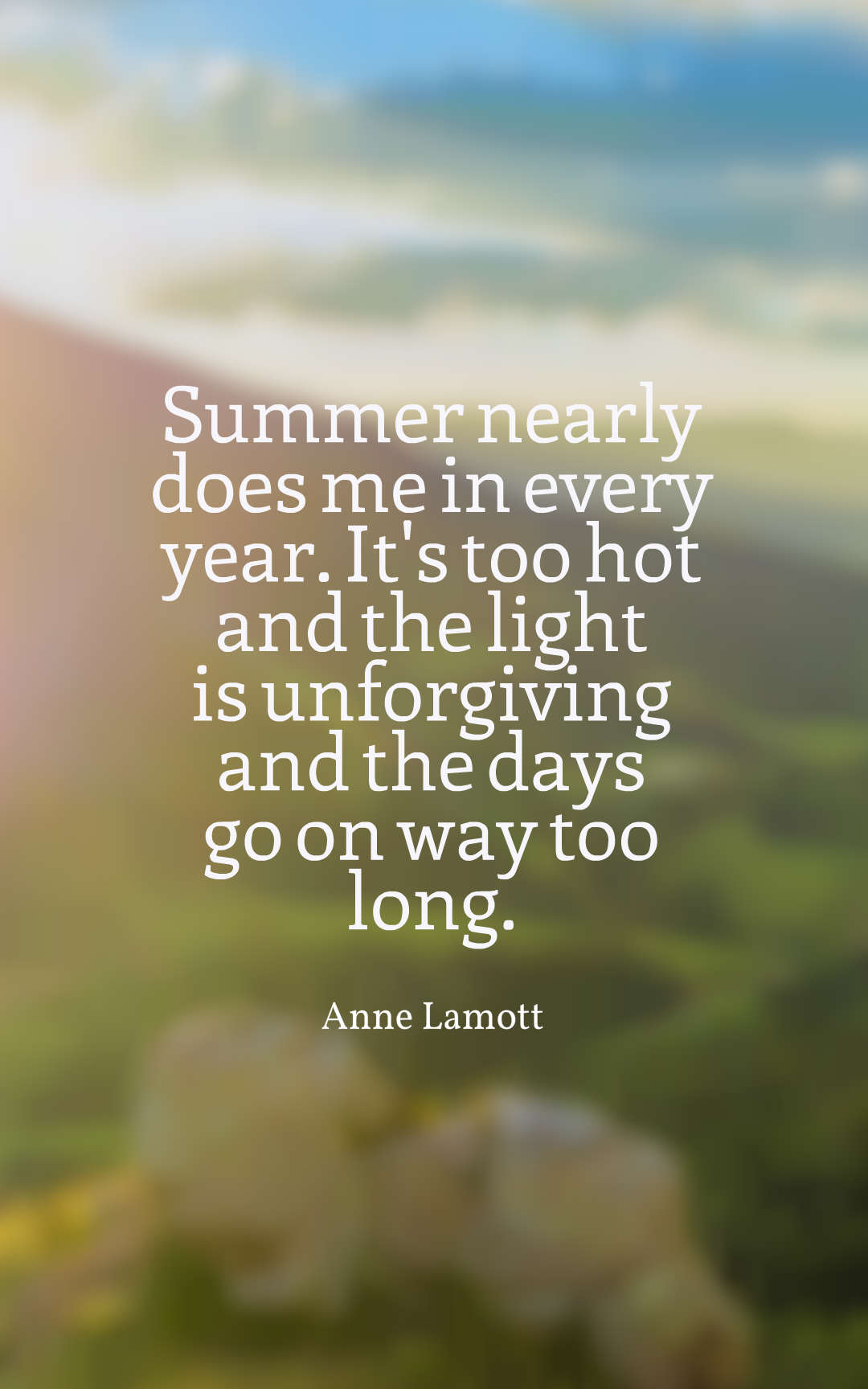 ---
"It was a splendid summer morning and it seemed as if nothing could go wrong." — John Cheever
---
"Keep your face to the sun and you will never see the shadows." — Helen Keller
---
"Summertime is always the best of what might be." — Charles Bowden
---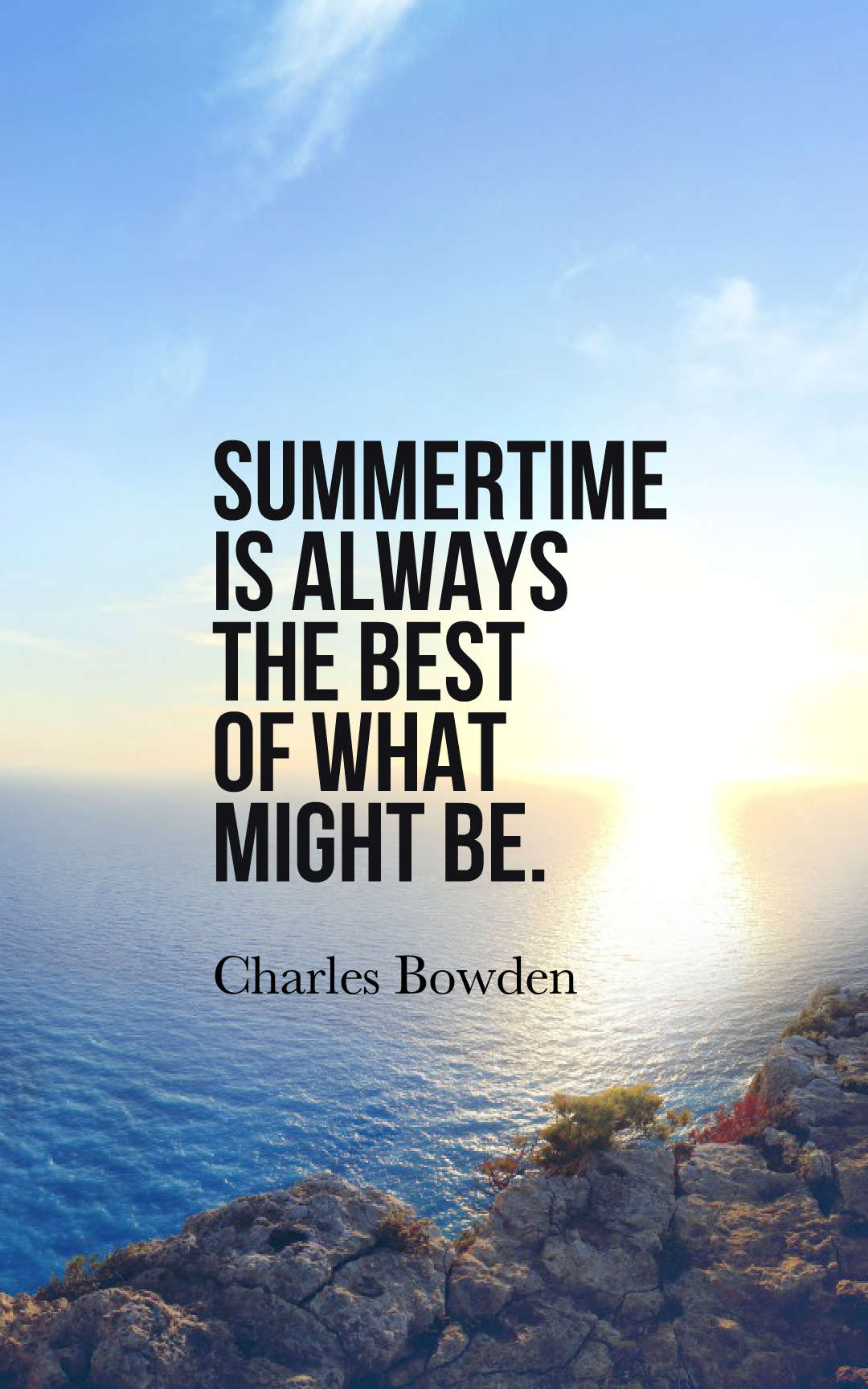 ---
"As the season changes, we learn to adapt." — Lailah Gifty Akita
---
"Summertime Is Just Memories Waiting To Happen." — Unknown
---
"Cause a little bit of summer is what the whole year's all about." — John Mayer
---
Hopefully you will enjoy this short and inspiring collection of Summer quotes and sayings. please don't forget to share these quotes.