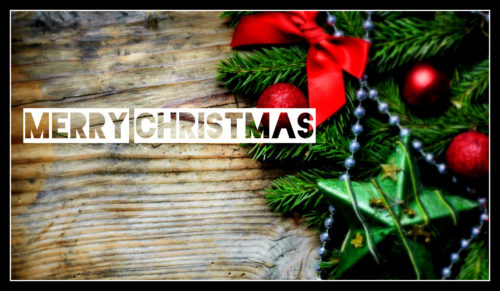 Christmas is celebrated on 25 of December annually to honor the birth of Jesus Christ. Christmas Eve is the evening or day before Christmas Day.
Following are the best funny and inspiring Chrismas Quote, wishes and Christmas Eve greeting with images.
Funny Christmas Quotes, Wishes & Greetings
Christmas Quotes & Christmas Wishes
Funny Christmas Quotes, Wishes & Greetings
"That's the true spirit of Christmas, people being helped by people other than me." » American comedian Jerry Seinfeld
"And Christmas is canceled." » Sheriff of Nottingham
"Christmas is a time when kids tell Santa what they want and adults pay for it.  Deficits are when adults tell the government what they want and their kids pay for it." » Richard Lamm
"Let's just say that on this day, a million years ago, a dude was born who most of us think was magic. But others don't, and that's cool. But we're probably right. Amen." » Homer Simpson
"Christmas at my house is always at least six or seven times more pleasant than anywhere else. We start drinking early. And while everyone else is seeing only one Santa Claus, we'll be seeing six or seven." » Comedian WC Field
"The main reason Santa is so jolly is because he knows where all the bad girls live." » George Carlin
"Mail your packages early so the post office can lose them in time for Christmas." » Johnny Carson
"I never believed in Santa Claus because I knew no white dude would come into my neighborhood after dark." » Dick Gregory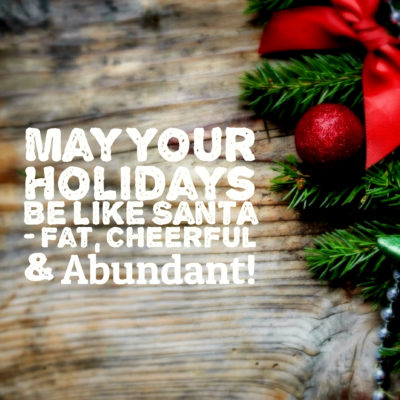 "It snowed last year too, I made a snowman and my brother knocked it down and I knocked my brother down and then we had tea." » Dylan Thomas
"Santa Claus has the right idea. Visit people only once a year." » Victor Borge
"There ain't no Sanity Clause!." » Chico Marx
"The one thing women don't want to find in their stockings on Christmas morning is their husband." » American comic Joan Rivers
"Hope your Christmas is out of this world!"
"Hoping you have a 100% Awesome Christmas!"
Christmas At My House Is Always At Least Six Or Seven Times More Pleasant Than Anywhere Else. We Start Drinking Early. And While Everyone Else Is Seeing Only One Santa Claus, We'Ll Be Seeing Six Or Seven. » Comedian WC Field
"Christmas has been canceled! And it's your fault because I told Santa you had been good and he died laughing!"
"Greetings from North Pole! Don't be shocked… it's Christmas again!"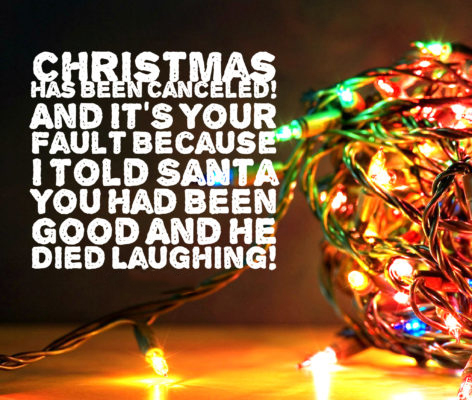 "Hope your Christmas is the "M" word (Merry)!"
"Wishing you hit the jackpot for health, wealth, and happiness this holiday season and throughout the New Year!"
"Christmas is like job: you do all the work but fat guy in suit gets all the credit. Enjoy and be merry!"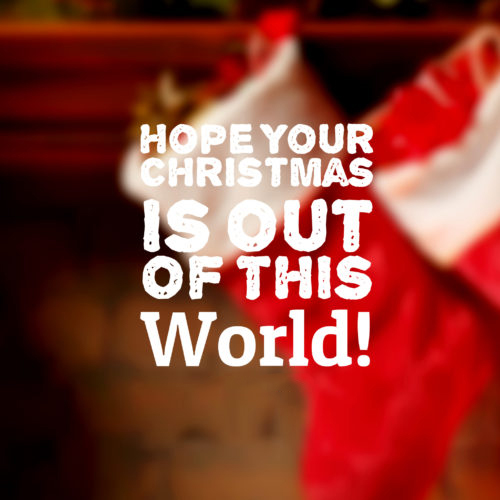 "May your holidays be like Santa – fat, cheerful and abundant!"
"This year you was not good… You were FANTASTIC! May your celebration be joyous and your holidays bright!"
"It's the old, bearded guy and his silly reindeer!"
"May Santa always stop at your house. Merry Christmas!"
"Holidays are exhausting. Ho Ho! Keep calm and enjoy Christmas!"
"OMG! Christmas already? Wishing you a "train load" of good wishes."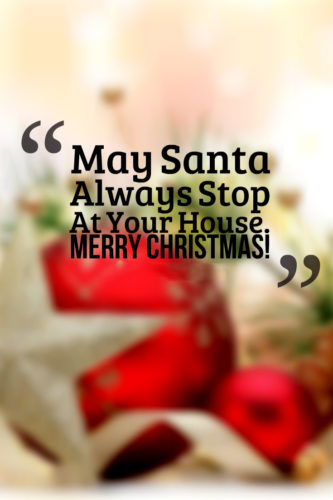 "Wishing you season's eatings and a bloody good New Year!"
Christmas Quotes & Christmas Wishes
Following is the best collection of Christmas quotes and wishes with images.
"One of the most glorious messes in the world is the mess created in the living room on Christmas day. Don't clean it up too quickly." » Andy Rooney
"I've learned that you can tell a lot about a person by the way he/she handles these three things, a rainy day, lost luggage, and tangled Christmas tree lights." » Maya Angelou
"A Christmas candle is a lovely thing, It makes no noise at all, But softly gives itself away, While quite unselfish, it grows small." » Eva K. Logue
"Isn't it funny that at Christmas something in you gets so lonely for – I don't know what exactly, but it's something that you don't mind so much not having at other times." » Kate L. Bosher
"At Christmas, all roads lead home." » Marjorie Holme
"Remember!
This December,
That love weighs more than gold!" » Josephine Dodge Daskam Bacon
"This is the message of Christmas – We are never alone." » Taylor Caldwell J
"At Christmas play and make good cheer, For Christmas comes but once a year." » Thomas Tusser
"Christmas to a child is the first terrible proof that to travel hopefully is better than to arrive." » Stephen
"It's true, Christmas can feel like a lot of work, particularly for mothers. But when you look back on all the Christmases in your life, you'll find you've created family traditions and lasting memories. Those memories, good and bad, are really what help to keep a family together over the long haul." » Caroline Kennedy
"No matter how carefully you stored the lights last year, they will be snarled again this Christmas." » Robert Kirby
"Heap On The Wood! The Wind Is Chill, But Let It Whistle As It Will, We'll Keep Our Christmas Merry Still!"
"I stopped believing in Santa Claus when I was six. Mother took me to see him in a department store and he asked for my autograph." » Shirley Temple
"Christmas waves a magic wand over this world, and behold, everything is softer and more beautiful." » Norman Vincent Peale
"Christmas is for children. But it is for grown-ups too. Even if it is a headache, a chore, and nightmare, it is a period of necessary defrosting of chill and hide-bound hearts." »  Lenora Mattingly Weber
"Sing hey!  Sing hey!
For Christmas Day,
Twine mistletoe and holly.
For a friendship glows,
In winter snows,
And so let's all be jolly!"
"The perfect Christmas tree? All Christmas trees are perfect!" » Charles N. Barnard
"Never worry about the size of your Christmas tree. In the eyes of children, they are all 30 feet tall." » Larry Wilde
"He who has not Christmas in his heart will never find it under a tree." » Roy L. Smith
"I have always thought of Christmas-time, when it has come round, as a good time, a kind, forgiving, charitable time, the only time I know of, in the long calendar of the year, when men and women seem by one consent to open their shut-up hearts freely, and to think of people below them as if they really were fellow-passengers to the grave, and not another race of creatures bound on other journeys." » Charles Dickens
"Our hearts grow tender with childhood memories and love of kindred, and we are better throughout the year for having, in spirit, become a child again at Christmas-time." » Laura Ingalls Wilder
"May Peace be your gift at Christmas and your blessing all year through!"
"When we were children we were grateful to those who filled our stockings at Christmas time. Why are we not grateful to God for filling our stockings with legs?" »  G.K. Chesterton
"The best of all gifts around any Christmas tree, the presence of a happy family all wrapped up in each other." » Burton Hillis
"Love is what's in the room with you at Christmas if you stop opening presents and listen."
"Probably the reason we all go so haywire at Christmas time with the endless unrestrained and often silly buying of gifts is that we don't quite know how to put our love into words." »  Harlan Miller
"In the old days, it was not called the Holiday Season, the Christians called it "Christmas" and went to church, the Jews called it "Hanukka" and went to synagogue, the atheists went to parties and drank. People passing each other on the street would say "Merry Christmas!" or "Happy Hanukka!" or (to the atheists) "Look out for the wall!" » Dave Barry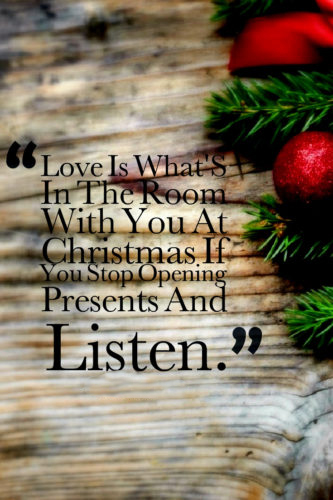 "Christmas gift suggestions"
To your enemy, forgiveness,
To an opponent, tolerance,
To a friend, your heart,
 To a customer, service,
To all, charity,
To every child, a good example,
To yourself, respect."
"Heap on the wood!-the wind is chill,
But let it whistle as it will,
We'll keep our Christmas merry still." » Sir Walter Scott
"I was about nine and my father was sacked on Christmas Day. He was a manager, the results had not been good. On Christmas Day, the telephone rang and he was sacked in the middle of our lunch." » Jose Mourinho
"Christmas is the one time of year when people of all religions come together to worship Jesus Christ." » Bart Simpson
"I felt overstuffed and dull and disappointed, the way I always do the day after Christmas." » Sylvia Plath
"Maybe Christmas, he thought, doesn't come from a store. Maybe Christmas perhaps means a little bit more!." » Dr Seuss