Following are the best collection of inspirational Strength quotes and sayings with images.
Inspirational Strength Quotes
---
"With the new day comes new strength and new thoughts." — Eleanor Roosevelt
---
"Go ahead, tell me that I;m not good enough. Tell me I can't do it. Because I will show you over and over again that I can." — Unknown
---
"The struggle you're in today is developing the strength you need for tomorrow. Don´t give up." ― Robert Tew
---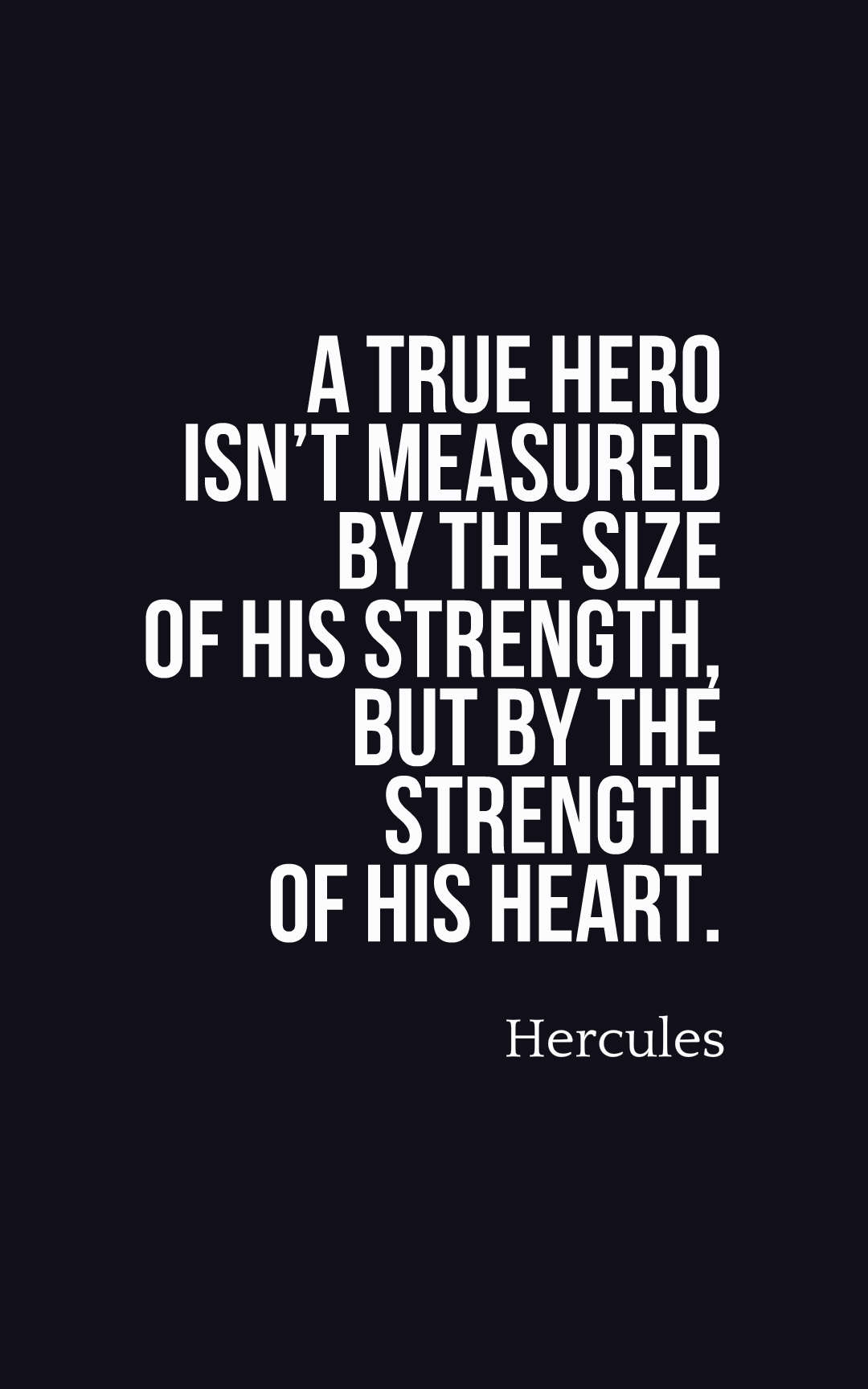 ---
"That which does not kill us makes us stronger." — Friedrich Nietzsche
---
"Never be ashamed of a scar. It simply means you were stronger than whatever tried to hurt you." — Unknown
---
"Giving up doesn't always mean you are weak; Sometimes it means that you are strong enough to let go." — Unknown
---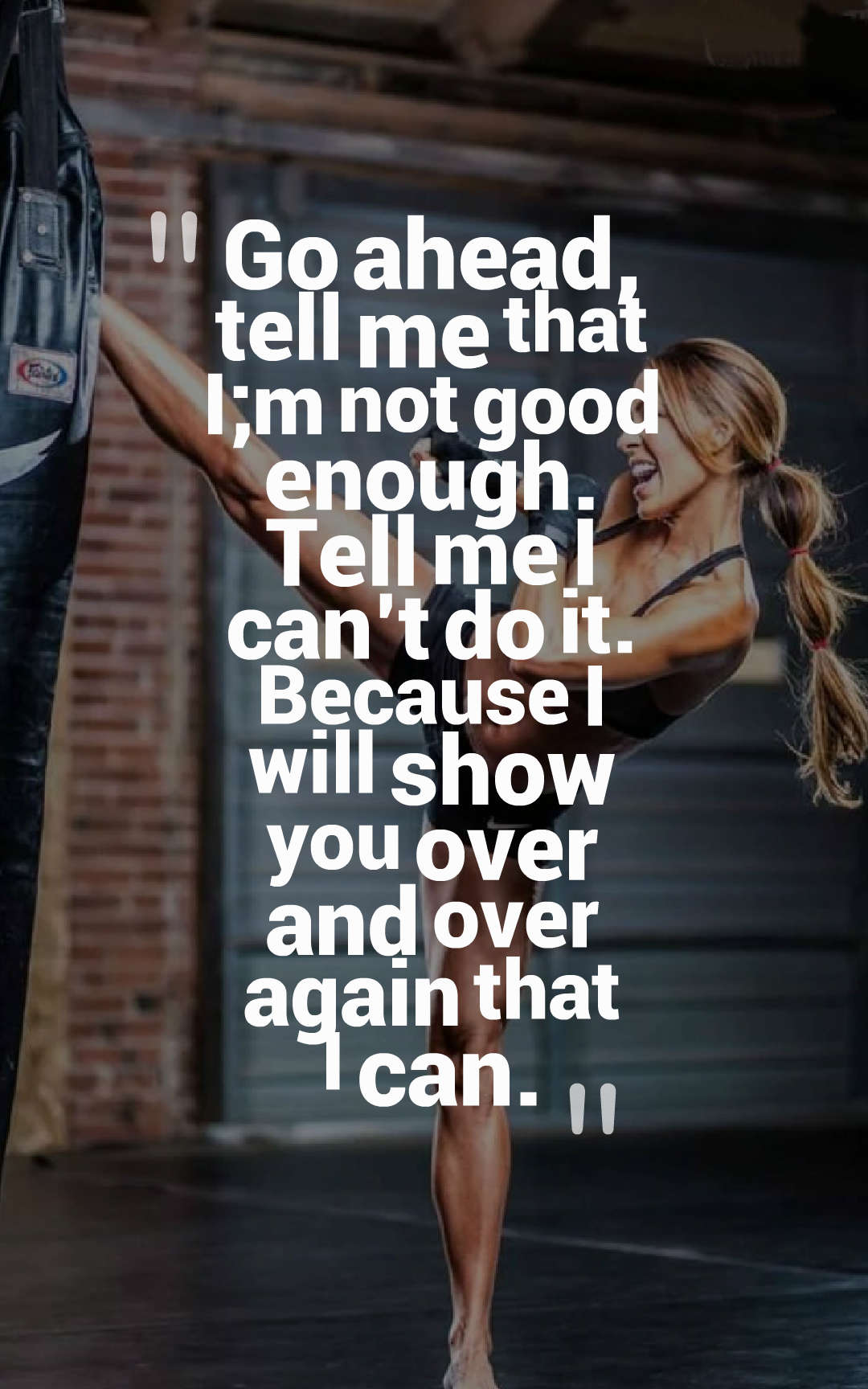 ---
"Strength does not come from winning. Your struggles develop your strengths. When you go through hardships and decide not to surrender, that is strength." — Arnold Schwarzenegger
---
"Do not pray for an easy life. Pray for the strength to endure a difficult one." — Bruce Lee
---
"You have to believe in yourself when no one else does – that makes you a winner right there." — Venus Williams
---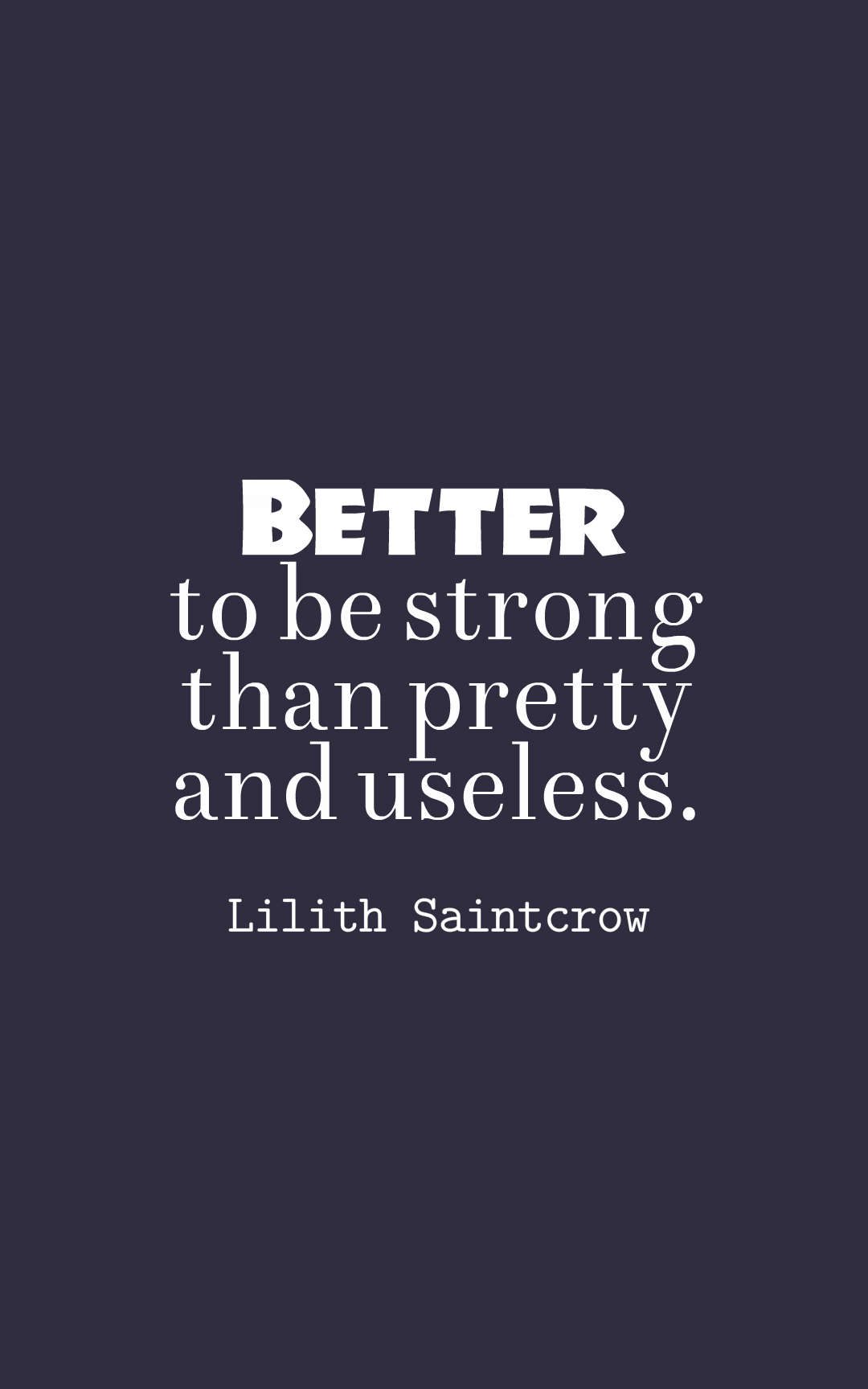 ---
"The weak can never forgive. Forgiveness is the attribute of the strong." — Mahatma Gandhi
---
"A strong person is not the one who doesn't cry. A strong person is the one who cries & shed tears for a moment, then gets up and fights again." — Unknown
---
"The kind of beauty I want most is the hard-to-get kind that comes from within – strength, courage, dignity." — Ruby Dee
---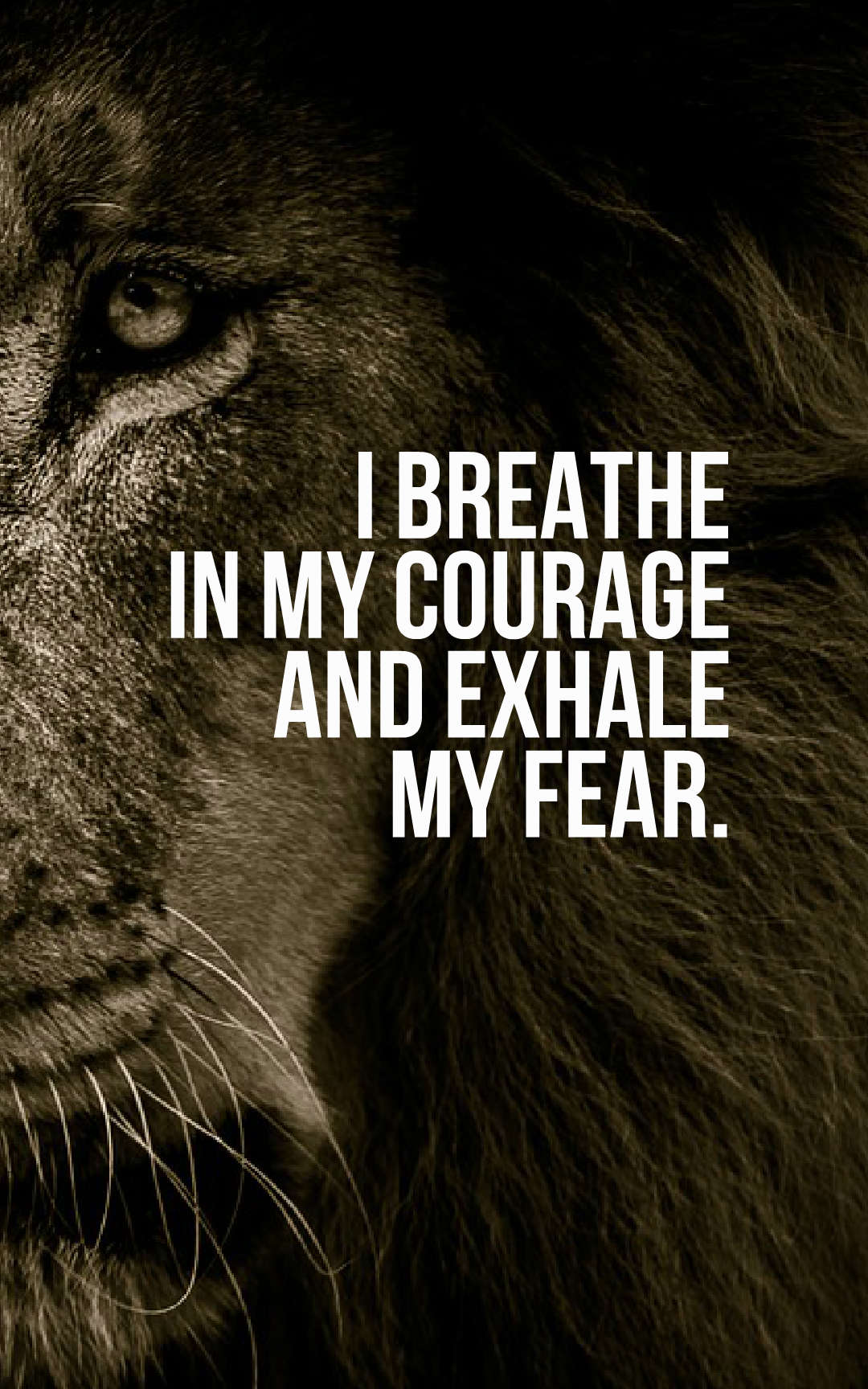 ---
"The world breaks everyone, and afterward, some are strong at the broken places." — Ernest Hemingway
---
75 Inspirational Strong Women Quotes And Sayings
---
"I am thankful for my struggle because without it, I wouldn't have stumbled upon my strength." — Alex Elle
---
"She is clothed with strength and dignity and laughs without fear of the future." — Unknown
---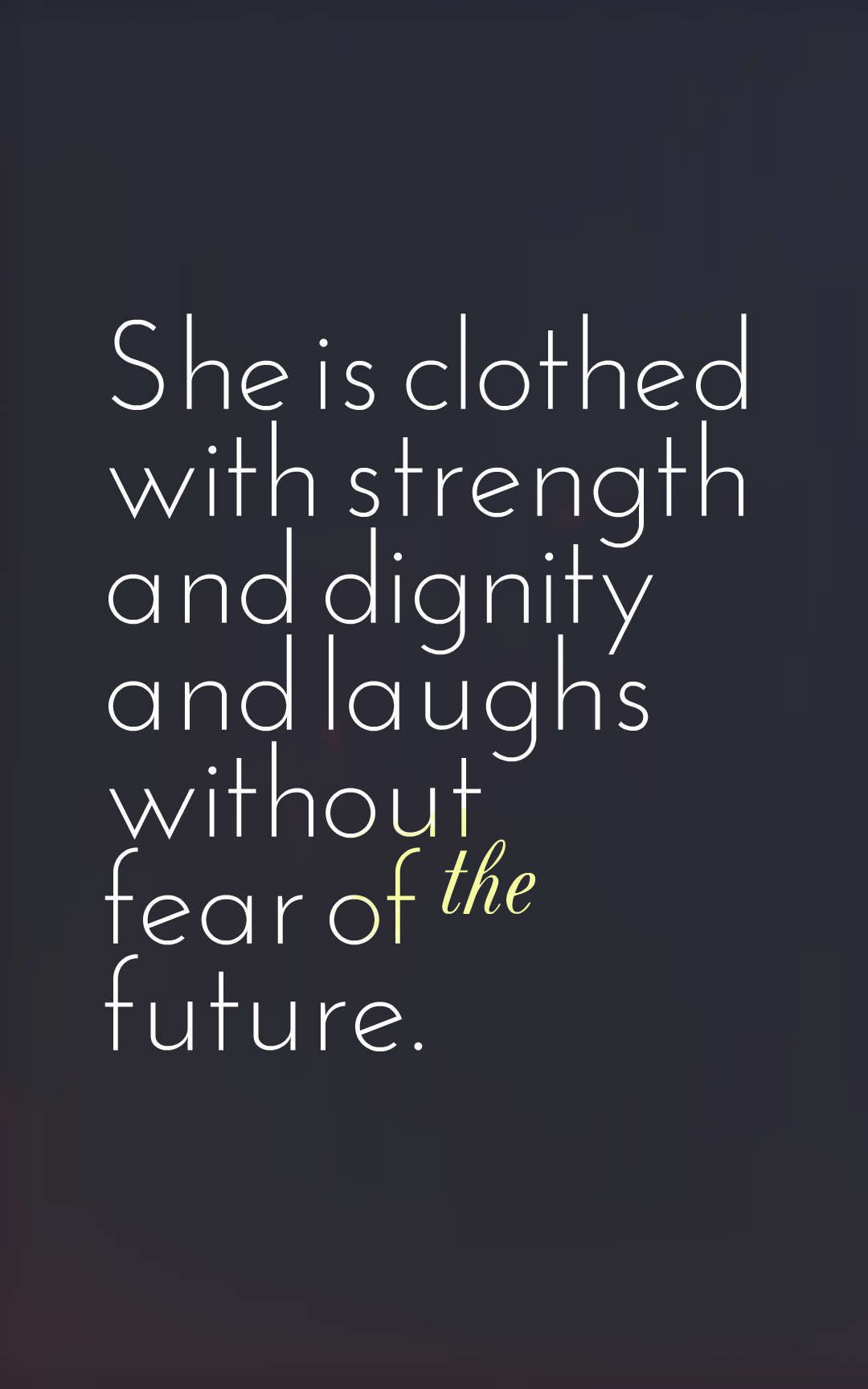 ---
"We are only as strong as we are united, as weak as we are divided." ― J.K. Rowling
---
"Never forget what you are, for surely the world will not. Make it your strength. Then it can never be your weakness. Armour yourself in it, and it will never be used to hurt you." — Tyrion Lannister
---
"It is a shame for a woman to grow old without ever seeing the strength and beauty of which her body is capable" — Socrates
---
---
"A truly strong person does not need the approval of others any more than a lion needs the approval of sheep." — Vernon Howard
---
"At the end of the day, all you need is hope and strength. Hope that it'll get better, and strength to hold on until it does." — Anonymous
---
"You've always had the power my dear, you jusMt had to learn it for yourself." — Unknown
---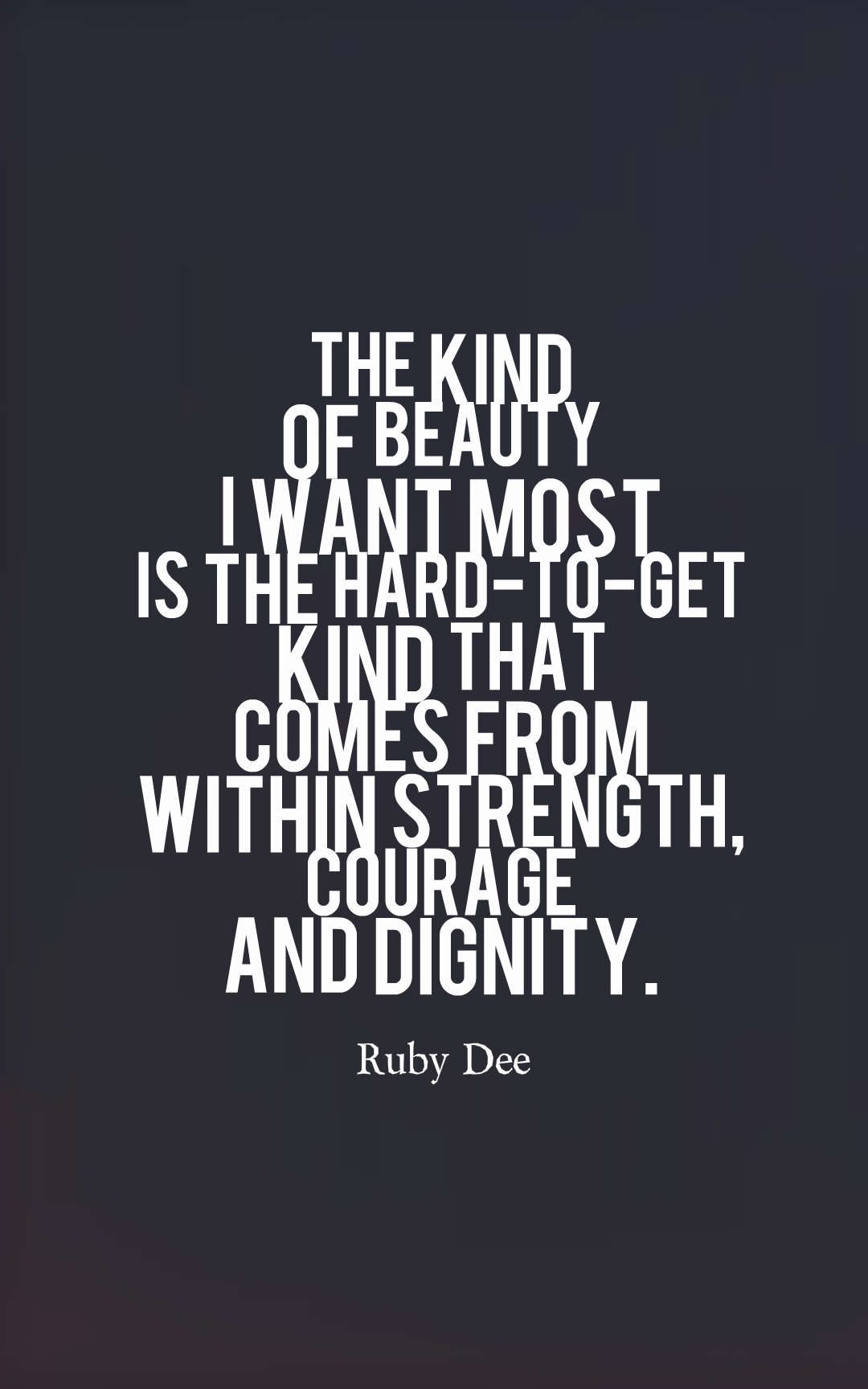 ---
"Better to be strong than pretty and useless." — Lilith Saintcrow
---
"Courage is not having the strength to go on; it is going on when you don't have the strength." ― Theodore Roosevelt
---
"A true hero isn't measured by the size of his strength, but by the strength of his heart." — Hercules
---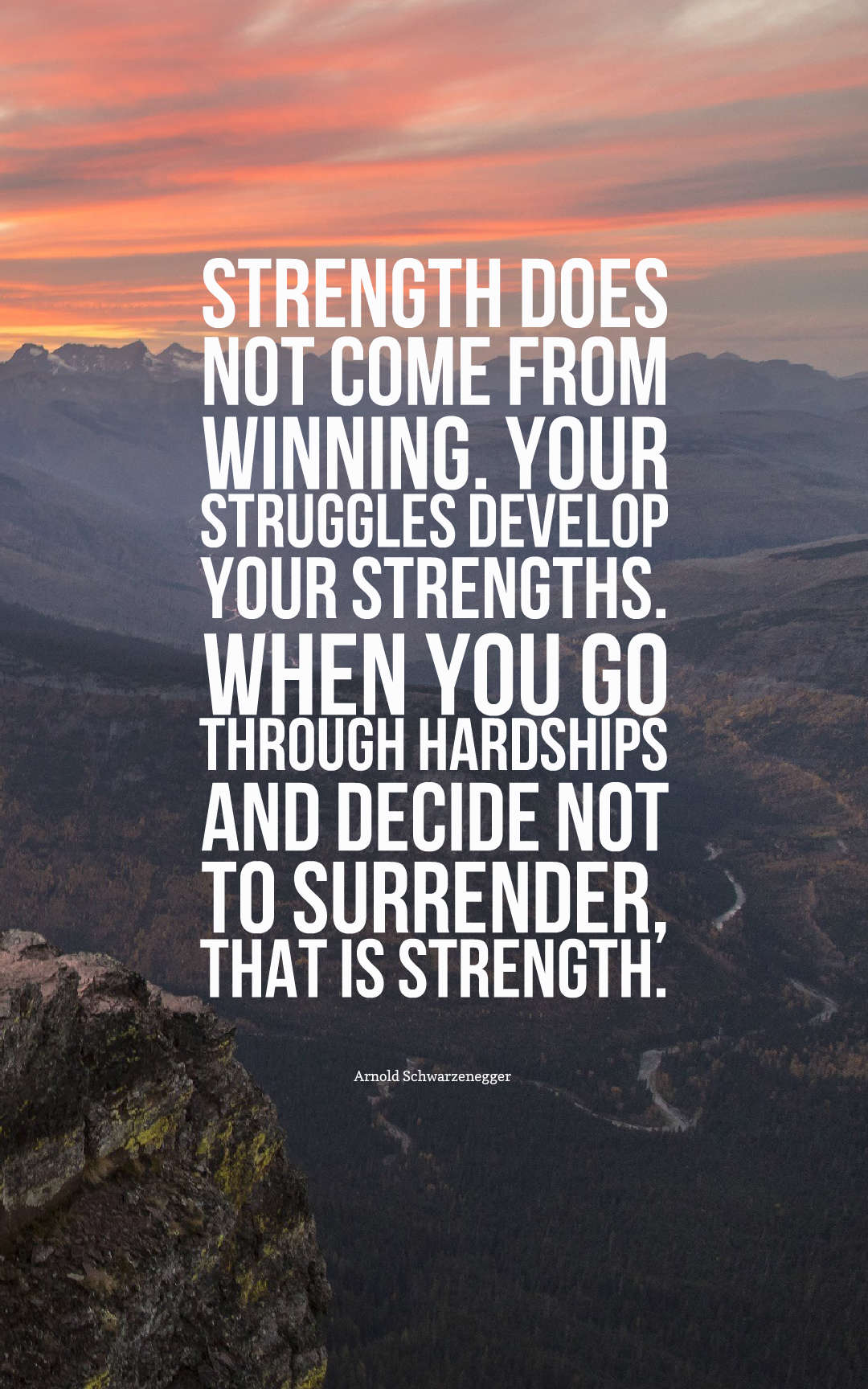 ---
"The real man smiles in trouble, gathers strength from distress, and grows brave by reflection." — Thomas Paine
---
"I breathe in my courage and exhale my fear." — Unknown
---
"It's not always necessary to be strong, but to feel strong." — Jon Krakauer
---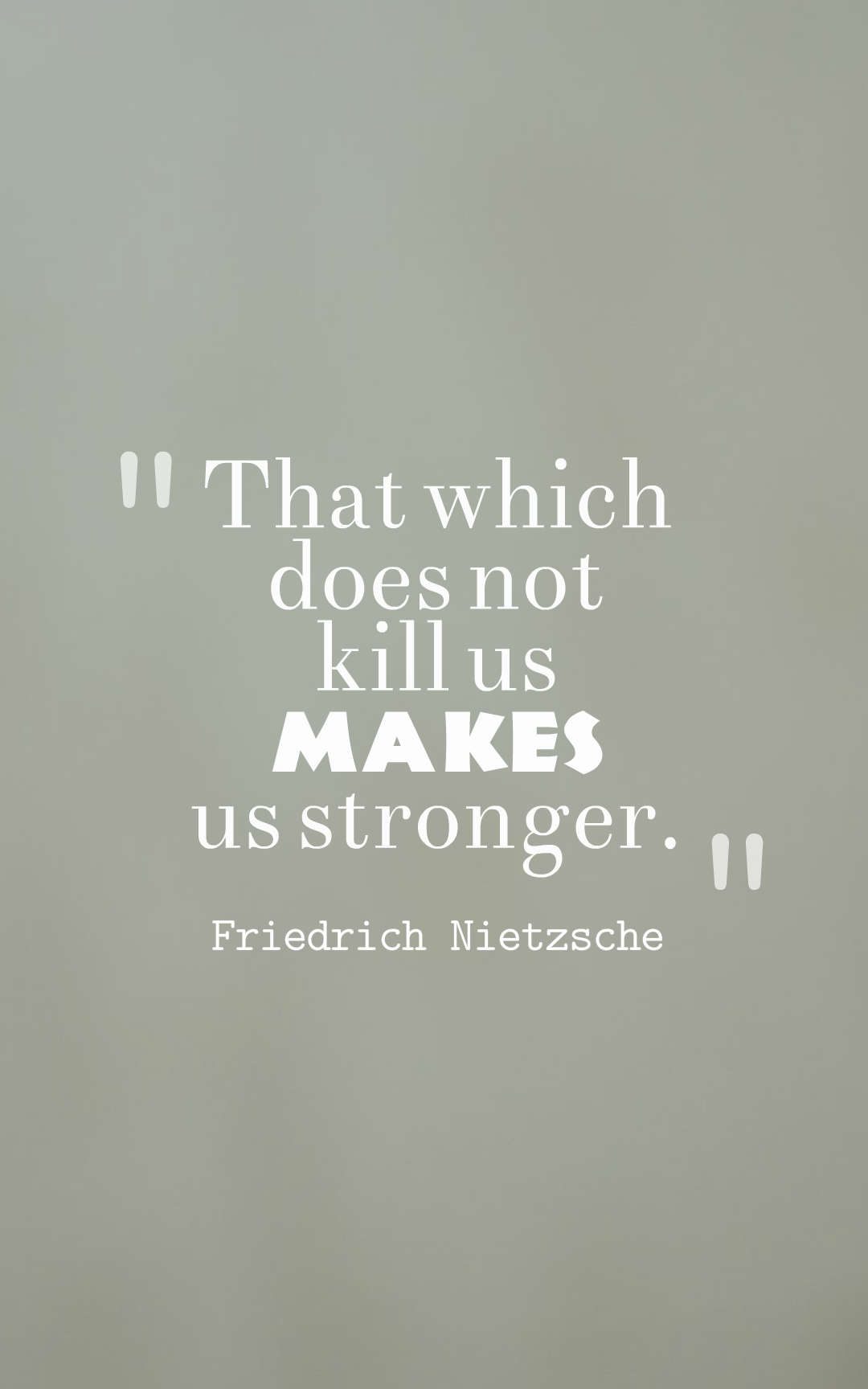 ---
"You never know how strong you are until being strong is your only choice." — Bob Marley
---
"He who believes is strong; he who doubts is weak. Strong convictions precede great actions." — Louisa May Alcott
---
"Only the weak are cruel. Gentleness can only be expected from the strong." — Leo Buscaglia
---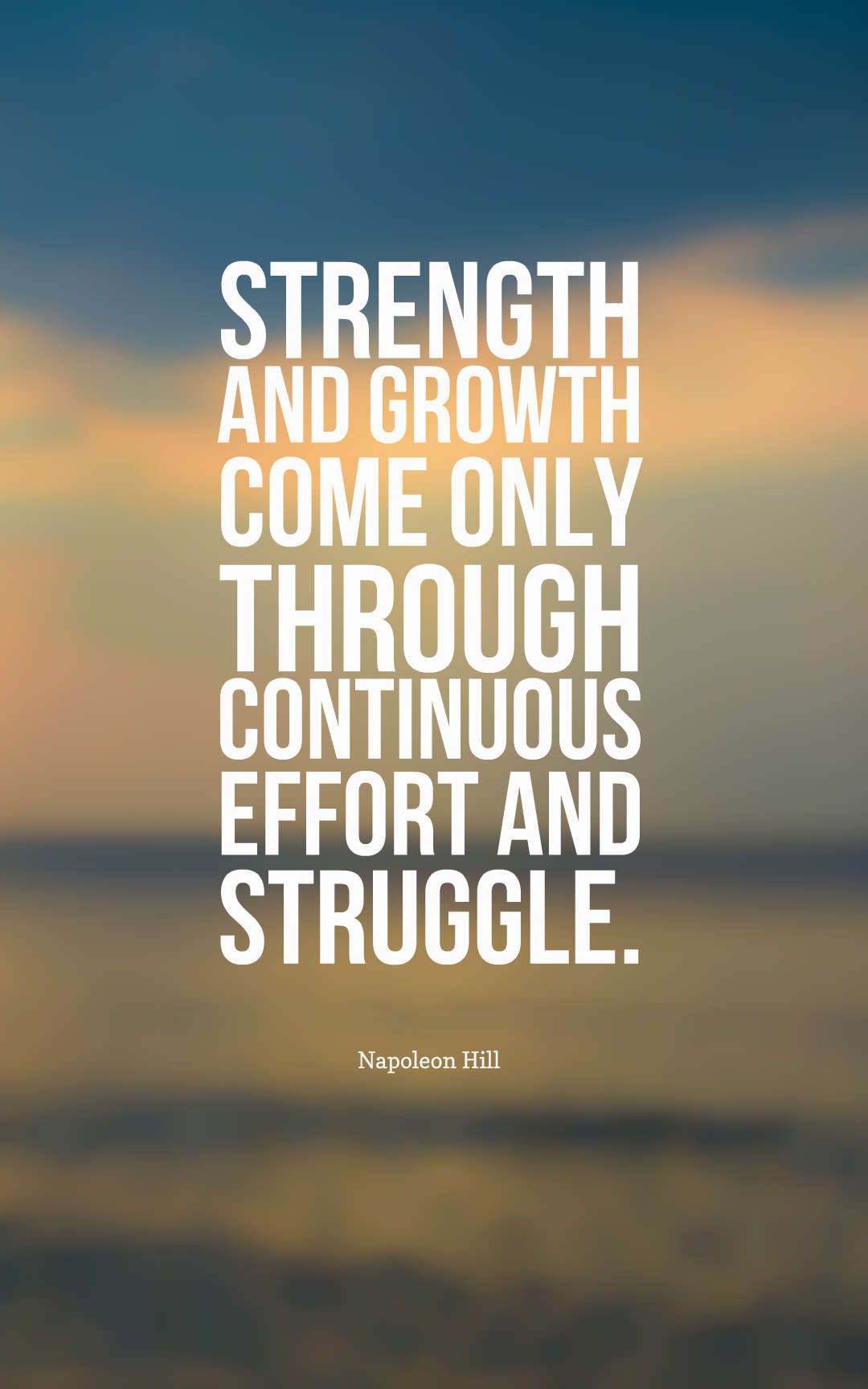 ---
"You were given this life because you are strong enough to live it." — Ain Eineziz
---
"Some people believe holding on and hanging in there are signs of great strength. However, there are times when it takes much more strength to know when to let go and then do it." — Ann Landers
---
"True strength is keeping everything together when everyone expects you to fall apart." — Unknown
---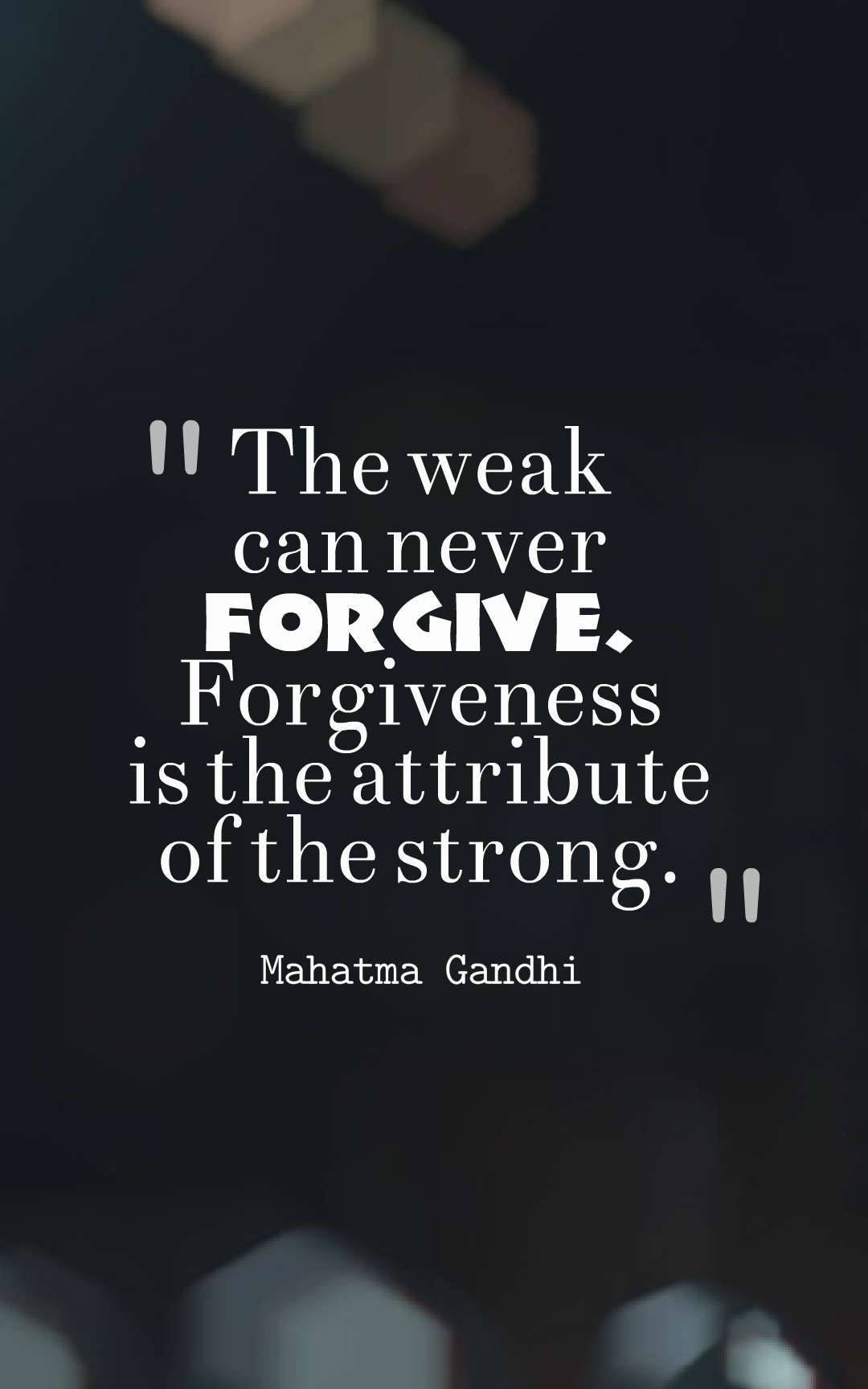 ---
"Worry does not empty tomorrow of its sorrow. It empties today of its strength." — Corrie Ten Boom
---
"Every great dream begins with a dreamer. Always remember, you have within you the strength, the patience, and the passion to reach for the stars to change the world." — Harriet Tubman
---
"Stay strong. Stand up. Have a voice." — Shawn Johnson
---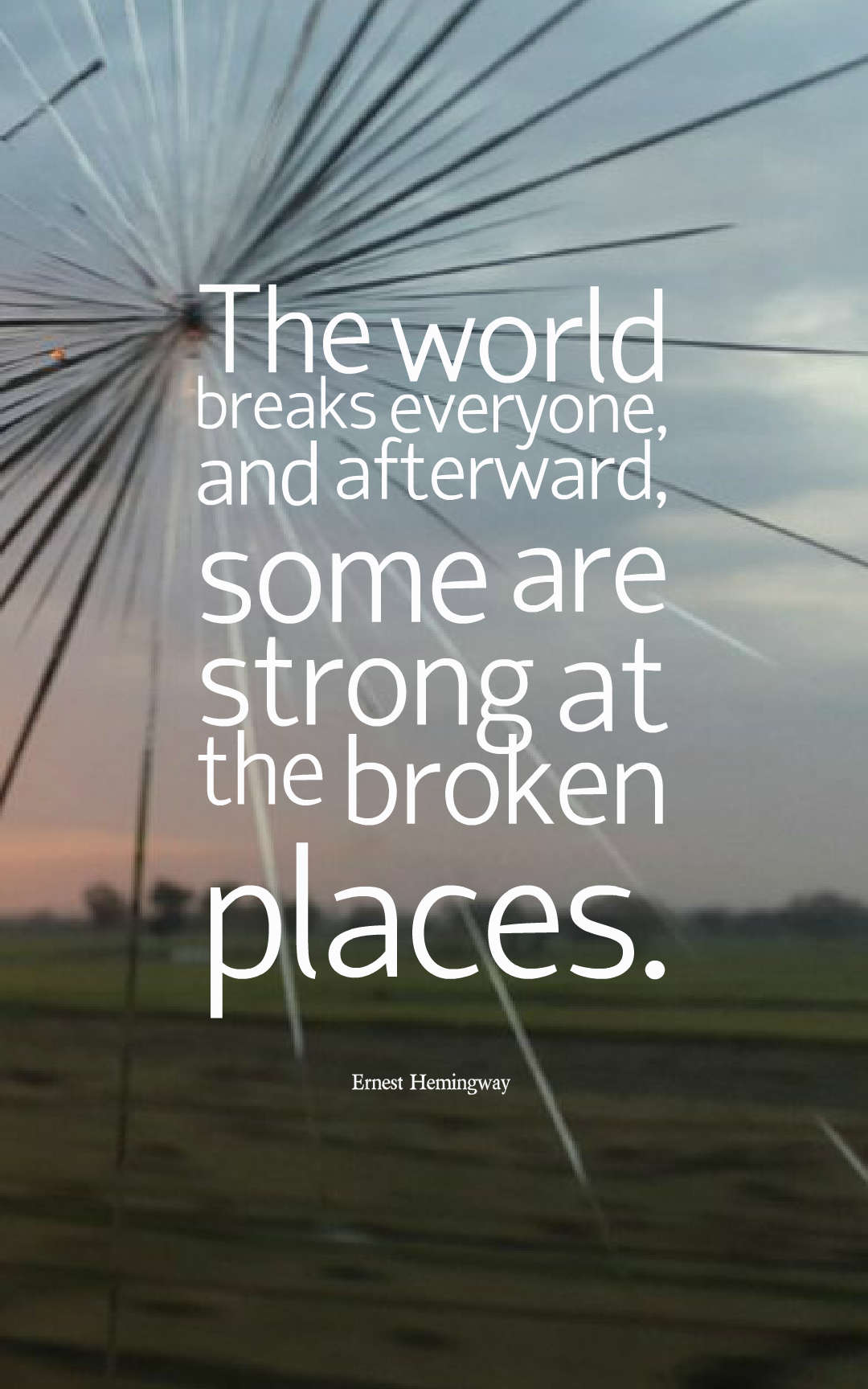 ---
"Strength grows in the moments when you think you can't go on, but you keep going anyway." — Unknown
---
"Keep your fears to yourself, but share your courage with others." — Robert Louis Stevenson
---
"The strongest people are not those who show strength in front of the world but those who fight and win battles that others do not know anything about." — Jonathan Harnisch
---
---
"Sometimes you don't realize your own strength until you come face to face with your greatest weakness." — Susan Gale
---
"Strength doesn't come from what you can do. It comes from overcoming the things you once thought you couldn't." — Rikki Rogers
---
"Life doesn't get easier or more forgiving, we get stronger and more resilient." — Steve Maraboli
---
---
"We gain strength, and courage, and confidence by each experience in which we really stop to look fear in the face… we must do that which we think we cannot." — Eleanor Roosevelt
---
"Strength and growth come only through continuous effort and struggle." — Napoleon Hill
---
"Good actions give strength to ourselves and inspire good actions in others." — Plato
---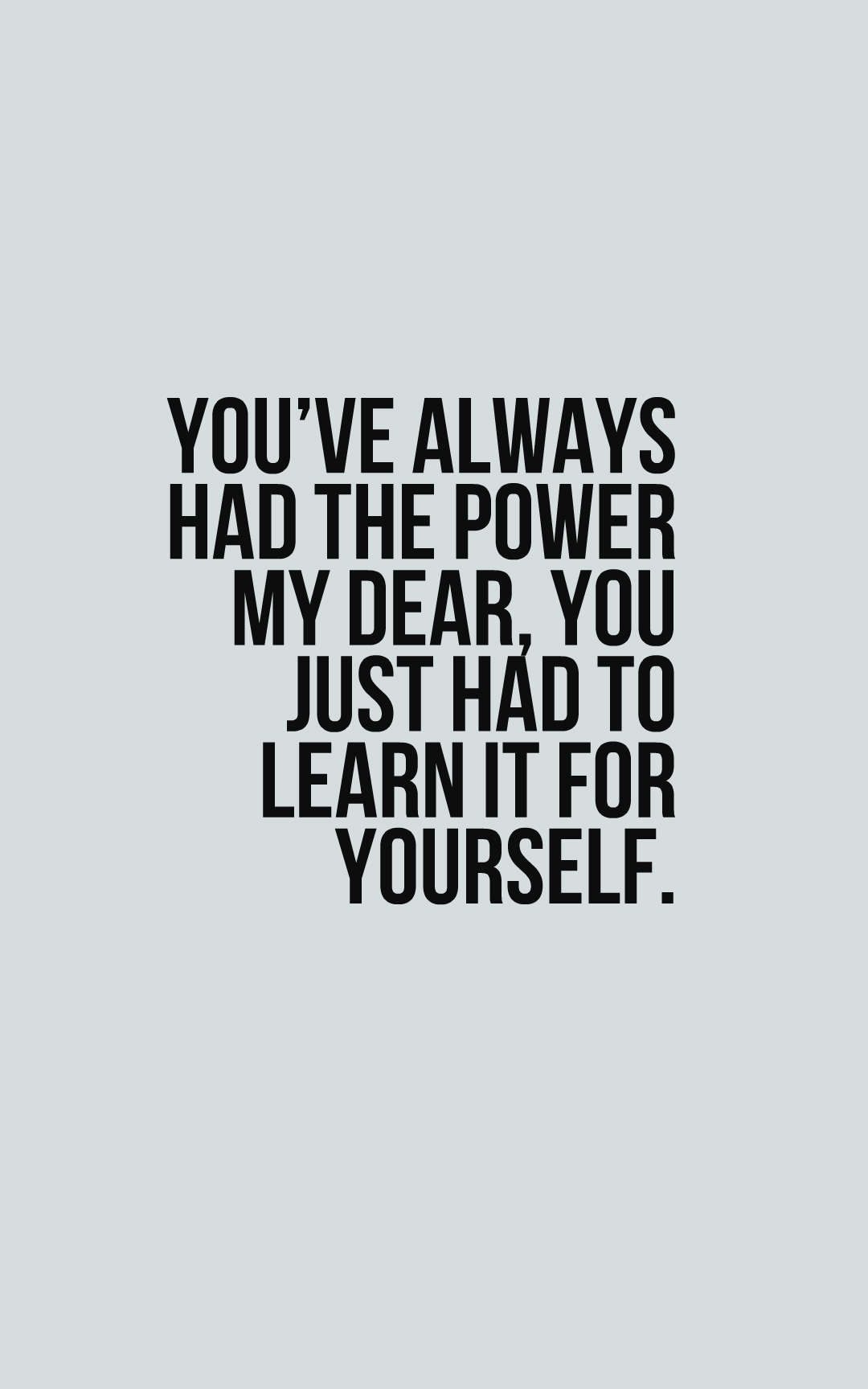 ---
"You feel your strength in the experience of pain." — Jim Morrison
---
"Sometimes the strongest among us are the ones who smile through silent pain, cry behind closed doors, and fight battles nobody knows about." — Unknown
---
"I like feeling strong. It keeps my mental floor higher." — Pink
---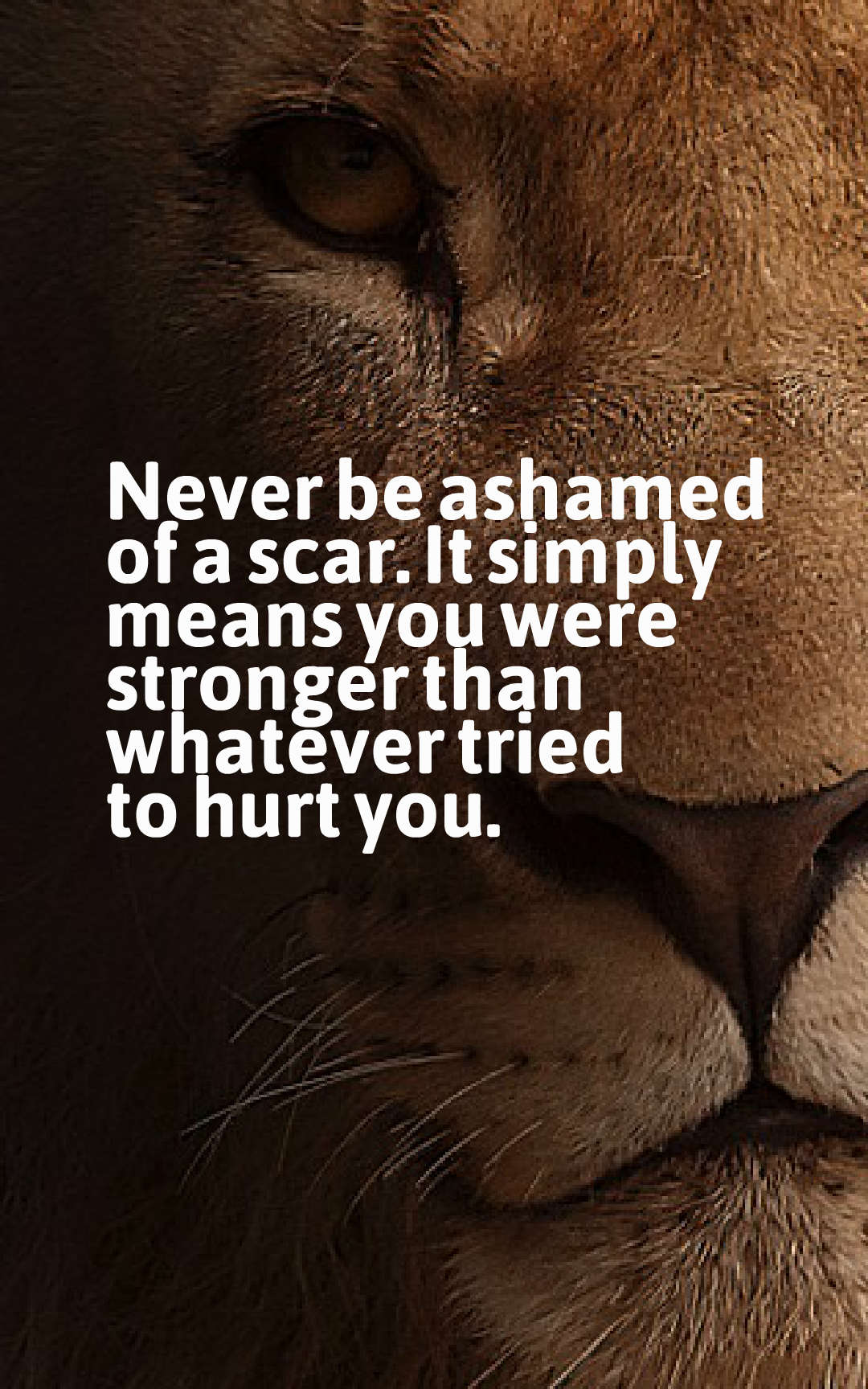 ---
"Be strong when you are weak. Be brave when you are scared. Be humble when you are victorious." ― Michelle Moschetti
---
"You can't really be strong until you can see a funny side to things." — Ken Kesey
---
Hopefully you will enjoy these inspiring collection of Strength quotes and sayings. please don't forget to share these quotes.