The most caring relation in the world is of parents with their children. Parents are like shade in which you can protect yourself from scorching beams of cruel world. Parents protects their children from harm and sorrows Parents grow and groom personalities of their children with love care affection to secure their future because those people that are groomed under the shade of love they always become icon and role model Parents are blessing of God they give moral support they always encourage their children that you can do impossible parents spend their money that educate us to lead the race of life so respect and love your parents for their sacrifices.
Following are the beautiful collection of inspirational Parents quotes and sayings with images.
Parents Quotes And Sayings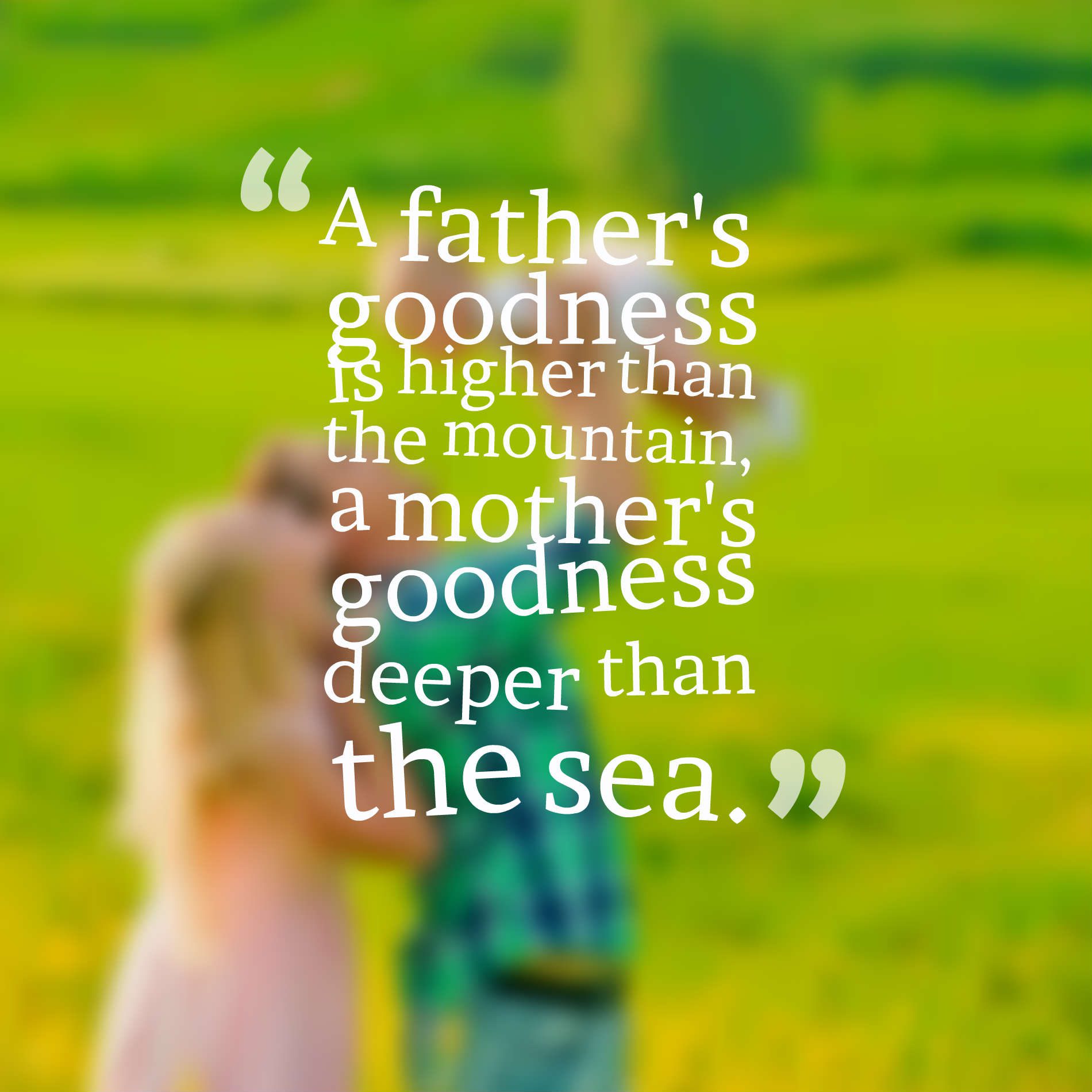 "A father's goodness is higher than the mountain, a mother's goodness deeper than the sea." — Unknown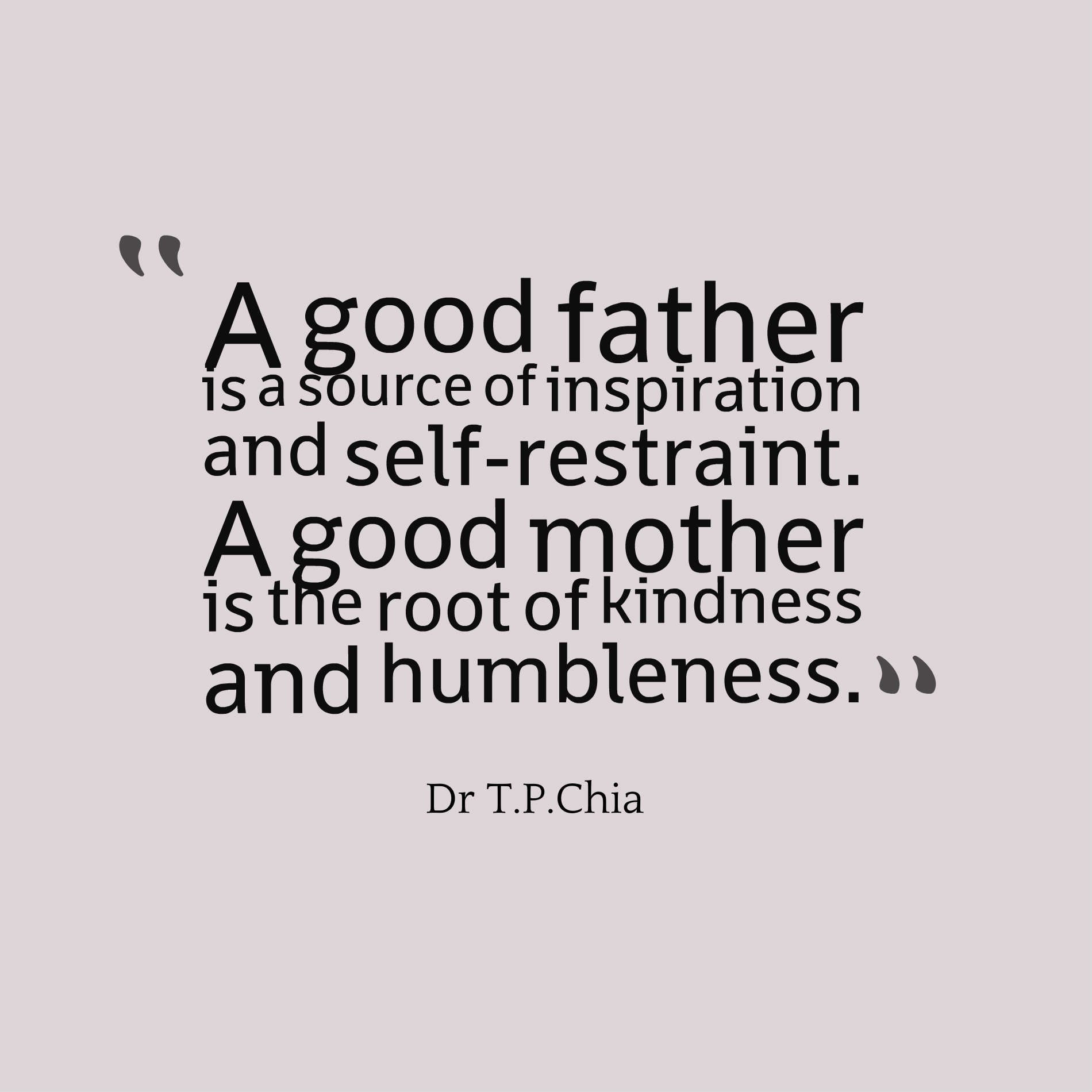 "A good father is a source of inspiration and self-restraint. A good mother is the root of kindness and humbleness." — Dr T.P.Chia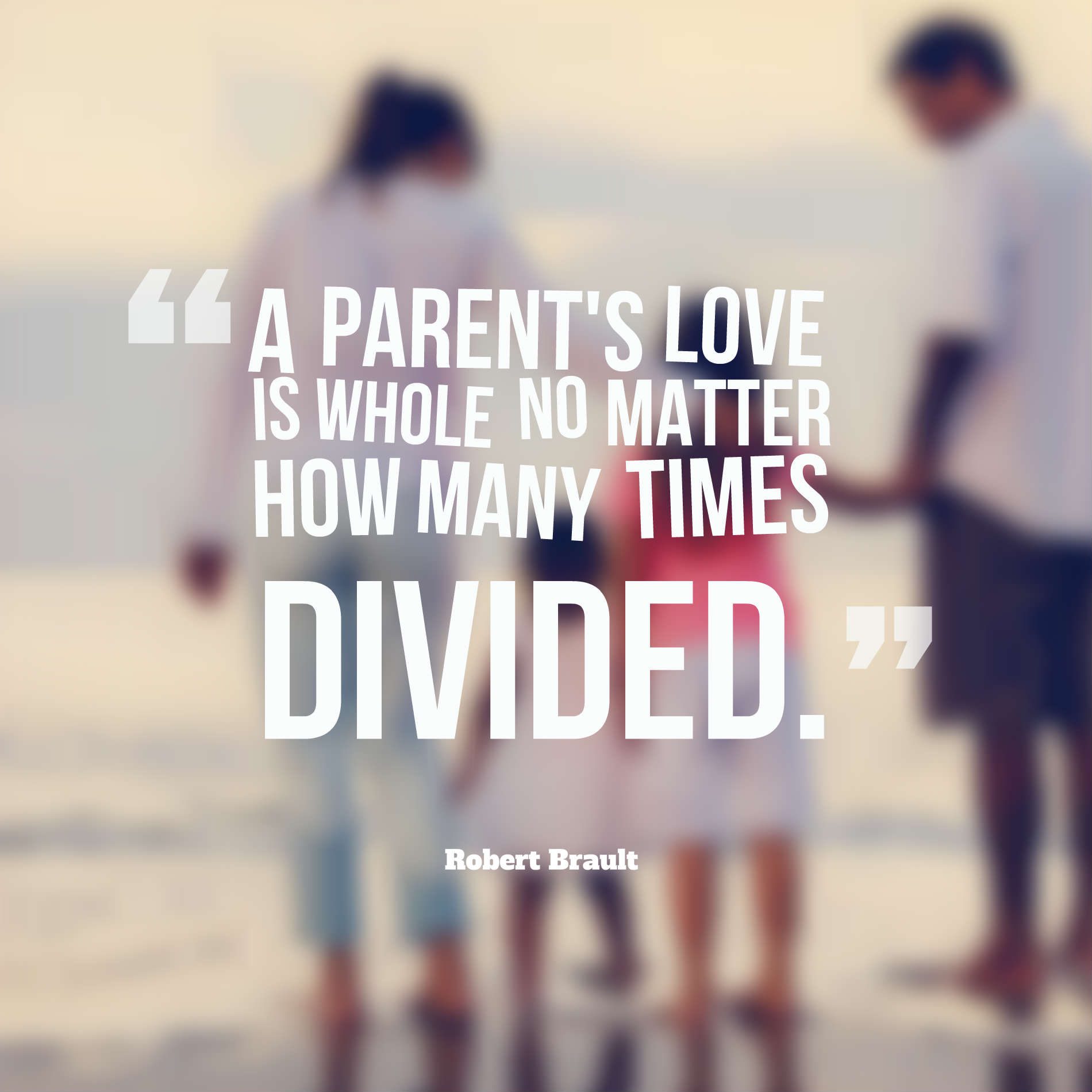 "A parent's love is whole no matter how many times divided." — Robert Brault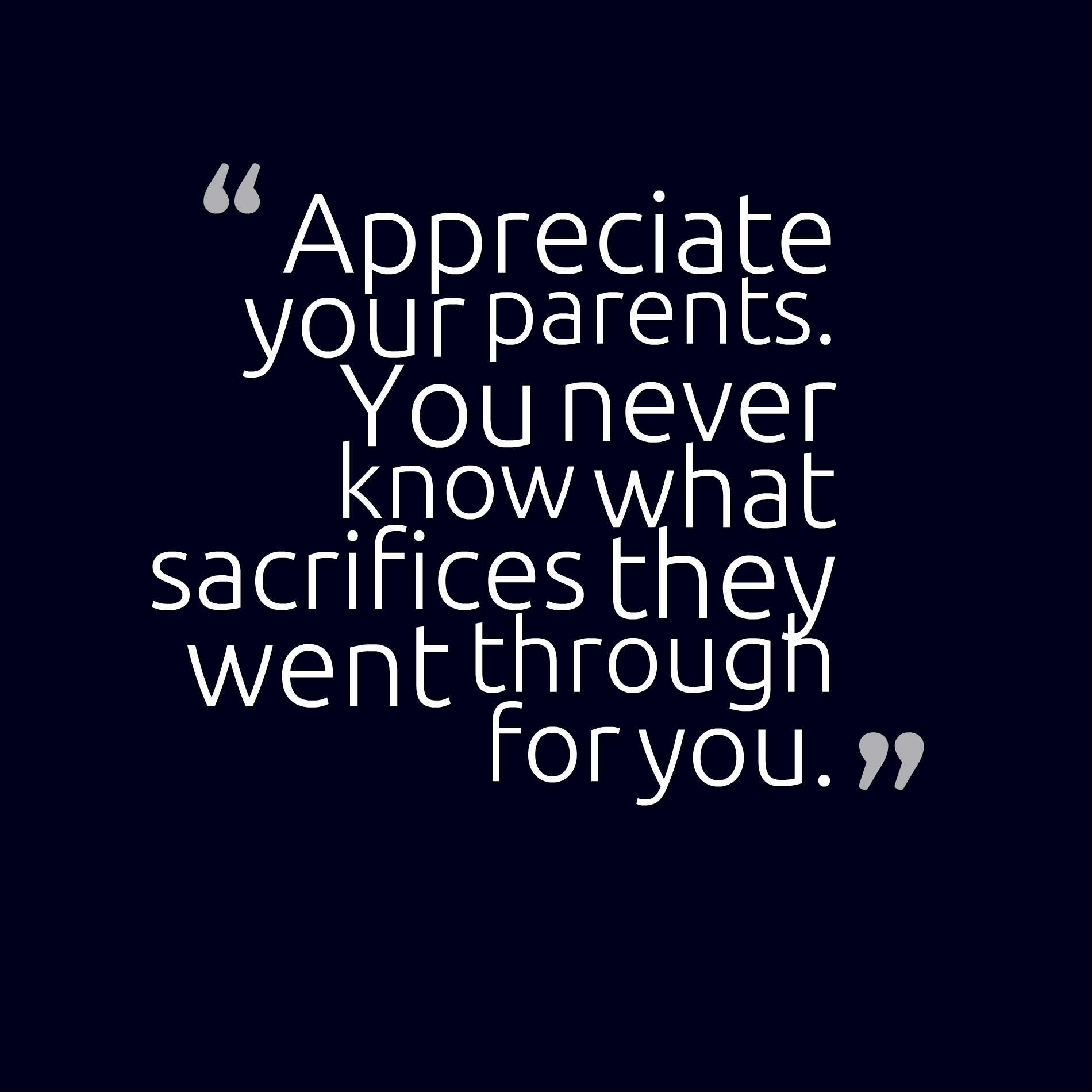 "Appreciate your parents. You never know what sacrifices they went through for you." — Unknown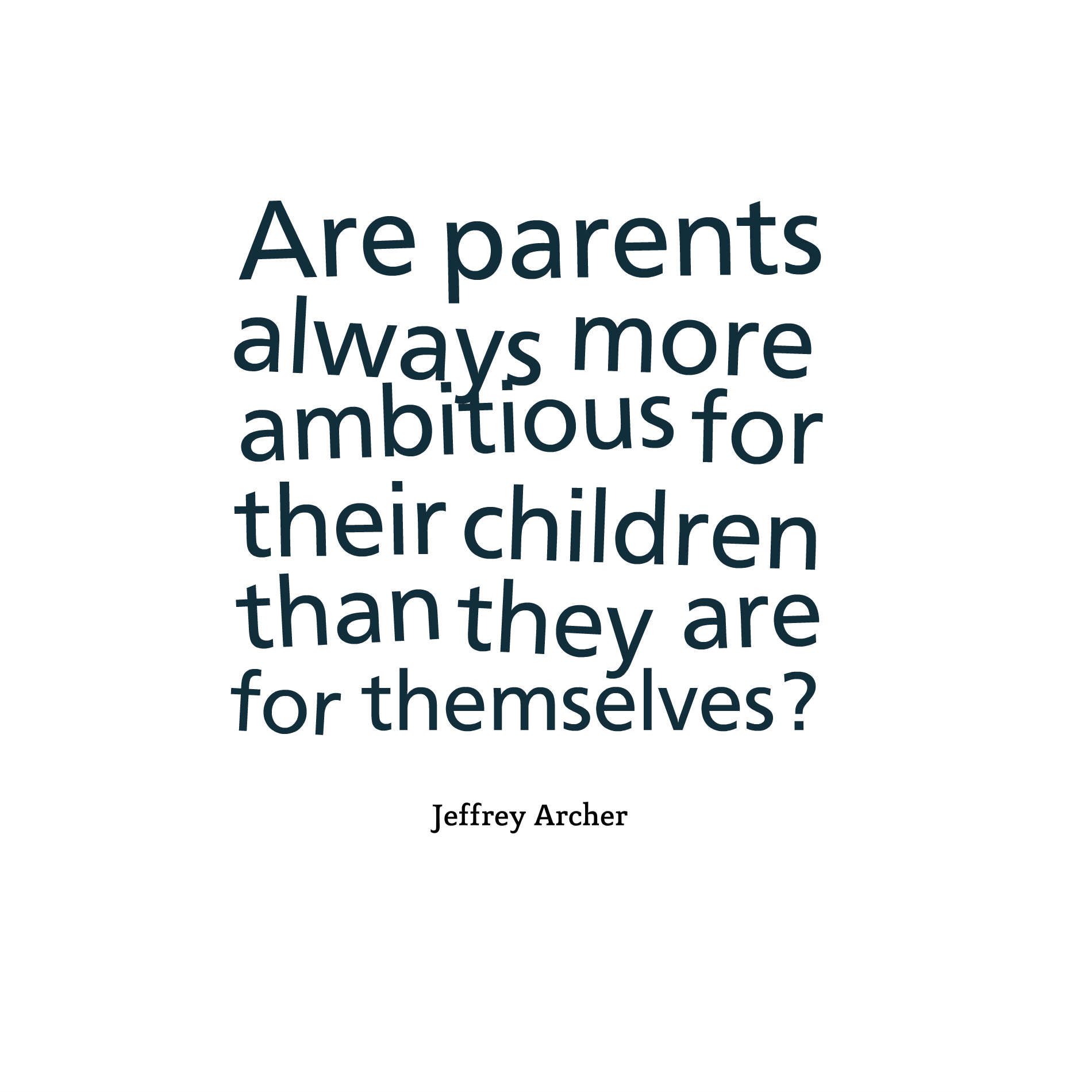 "Are parents always more ambitious for their children than they are for themselves?" ― Jeffrey Archer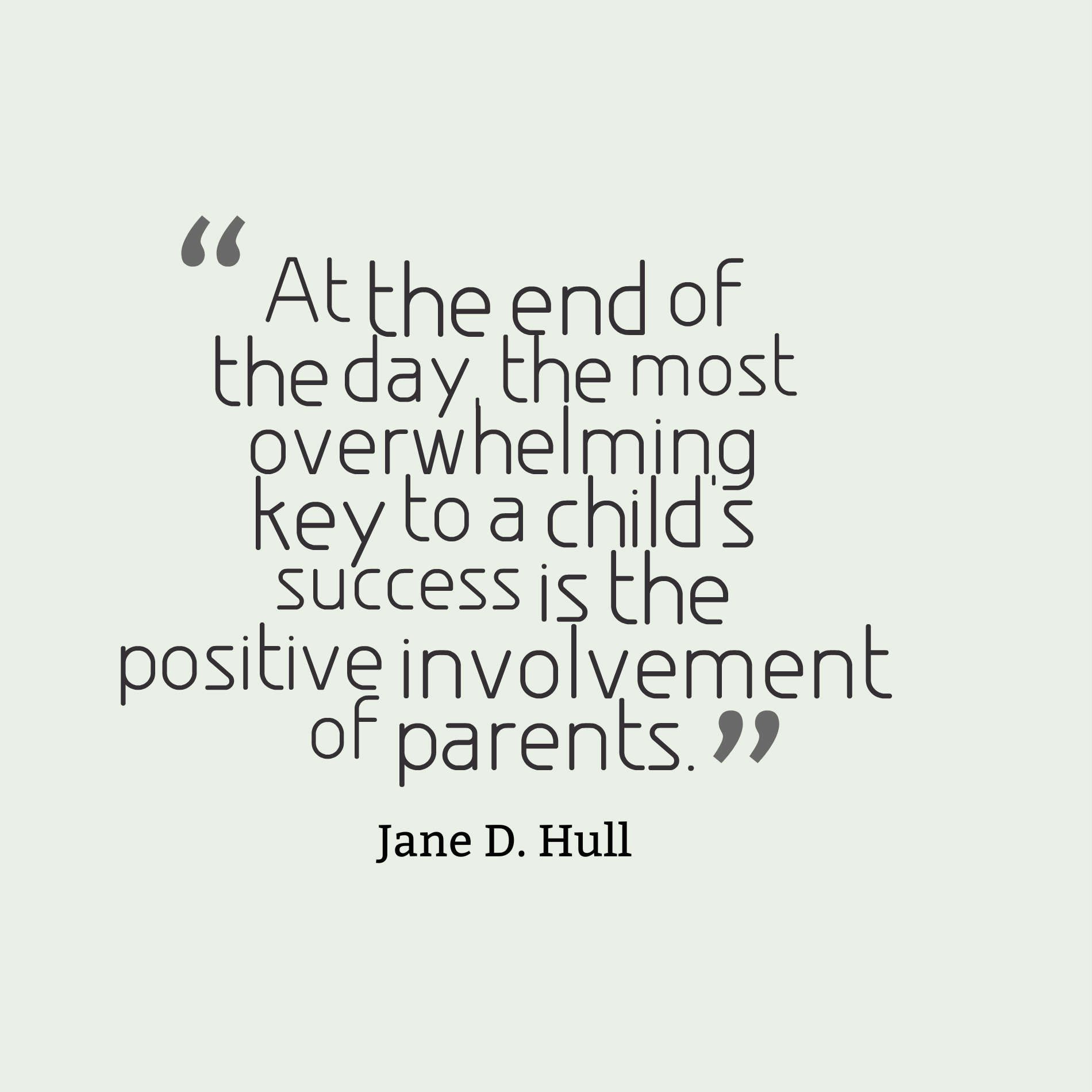 "At the end of the day, the most overwhelming key to a child's success is the positive involvement of parents." — Jane D. Hull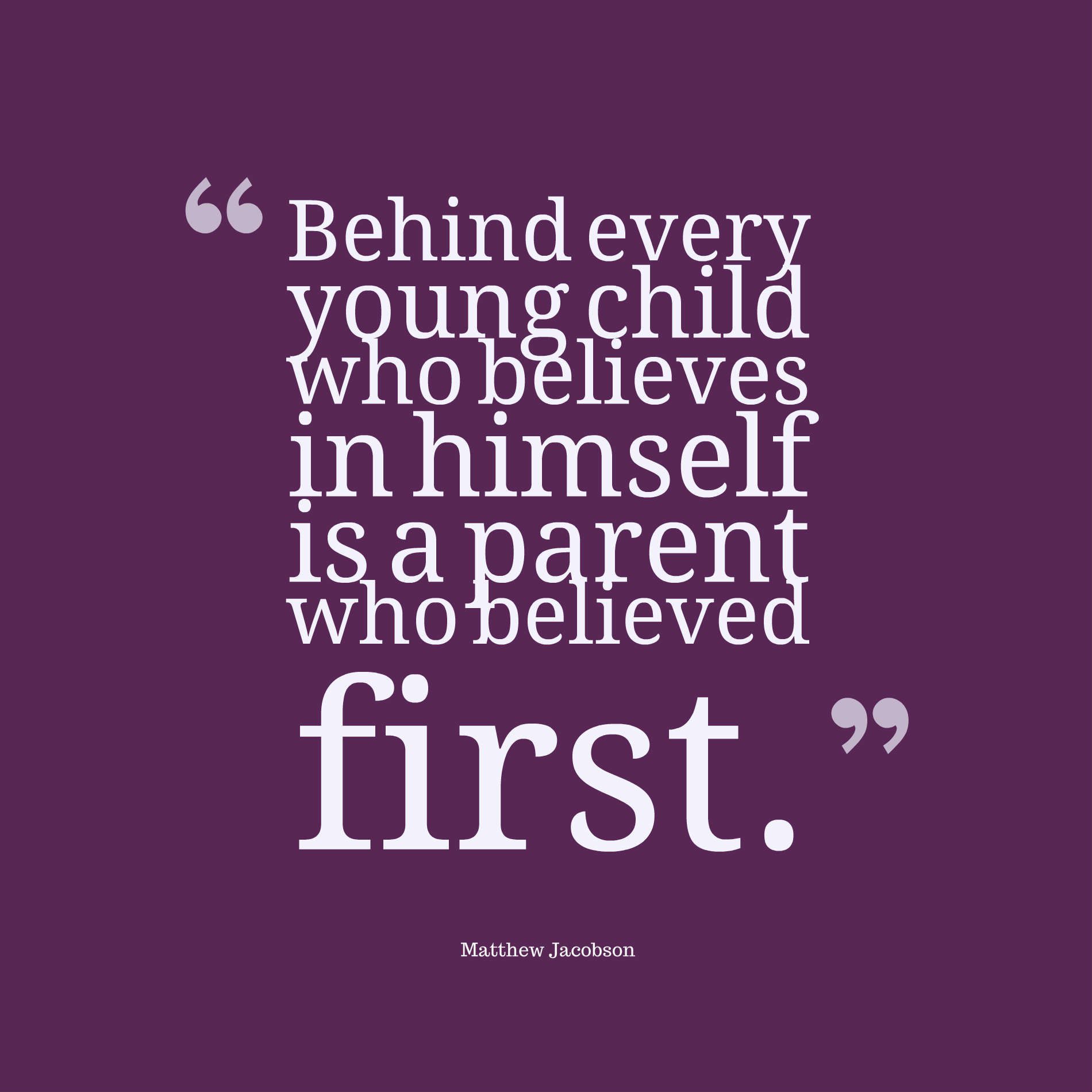 "Behind every young child who believes in himself is a parent who believed first." — Matthew L. Jacobson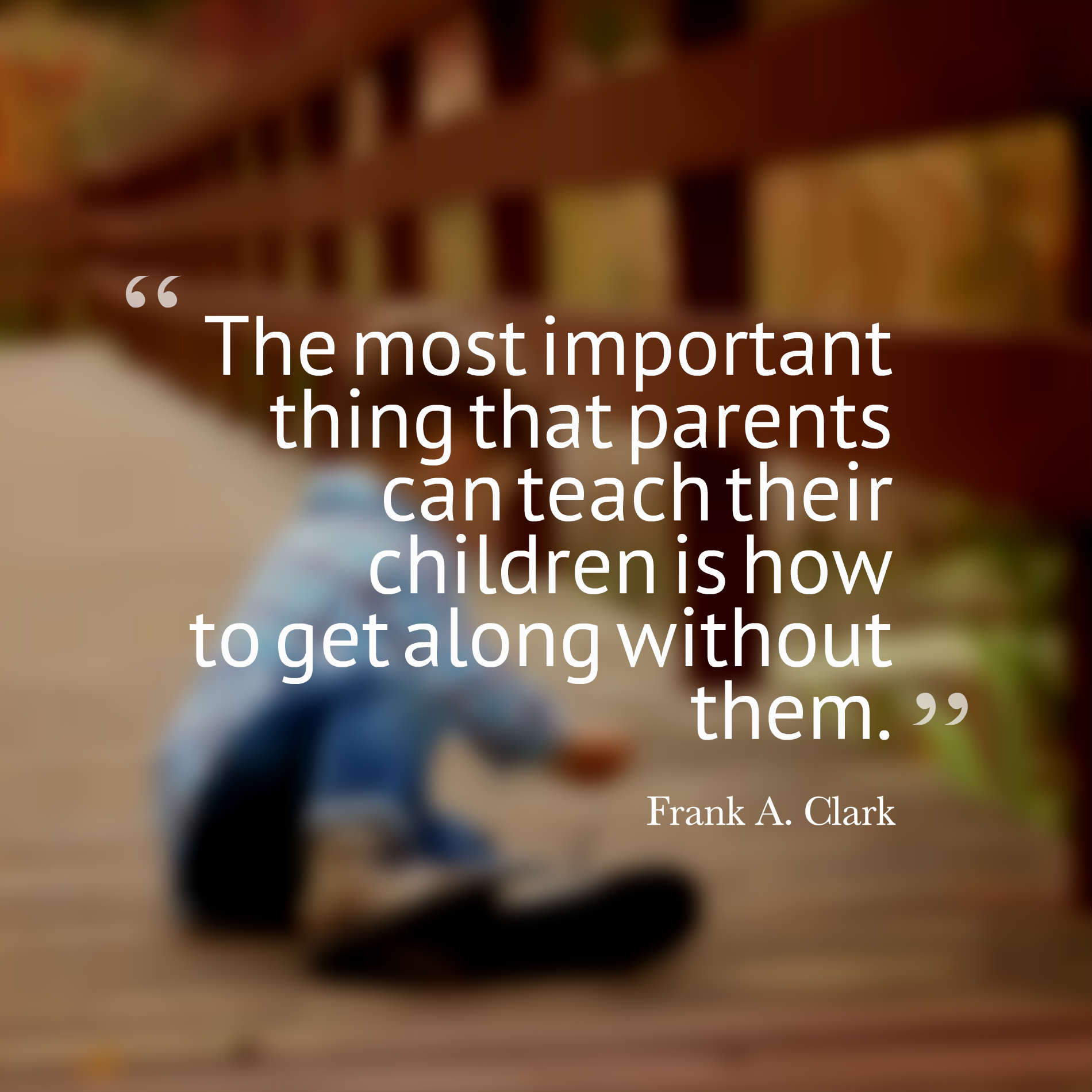 "Children begin by loving their parents; as they grow older they judge them; sometimes they forgive them." ― Oscar Wilde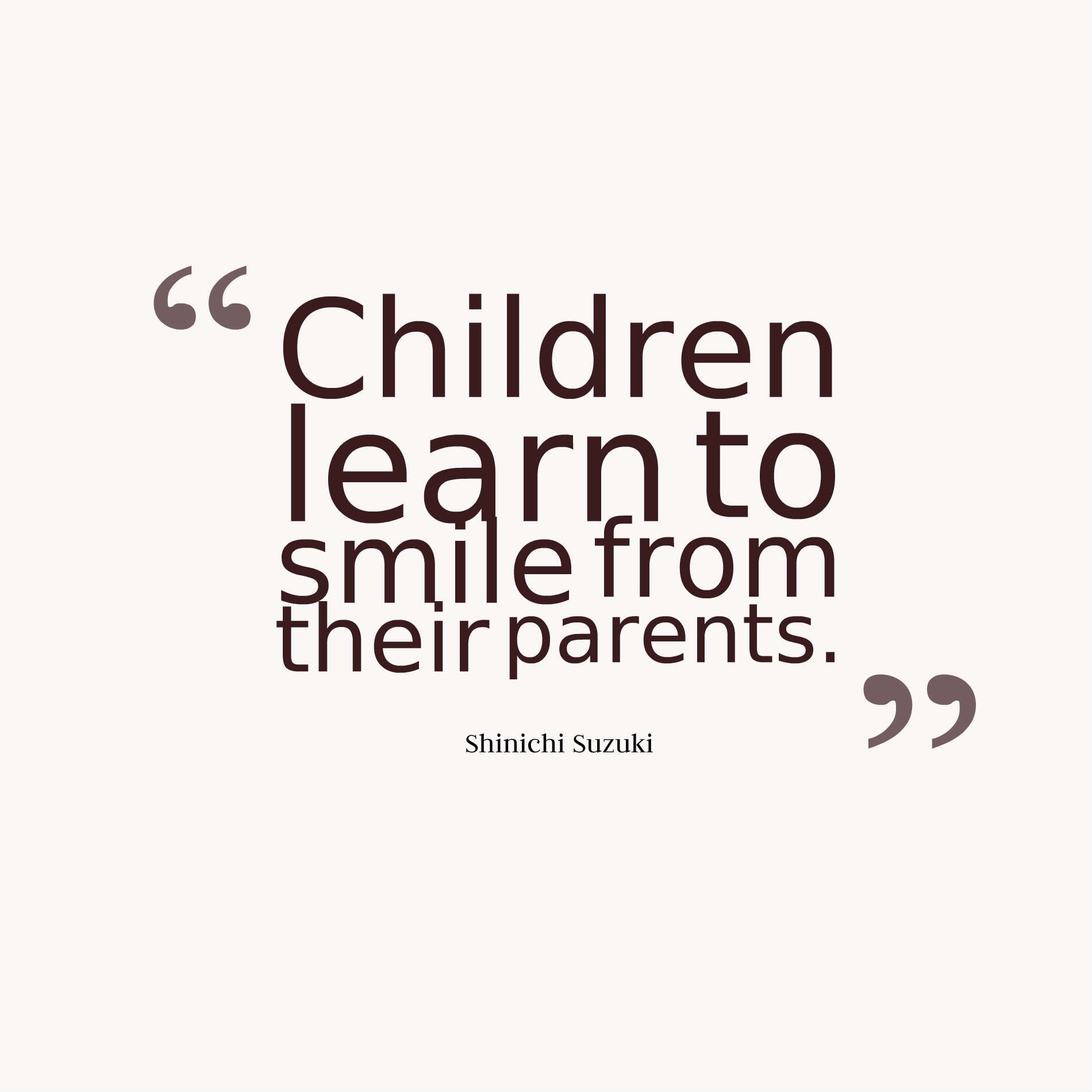 "Children learn to smile from their parents." — Shinichi Suzuki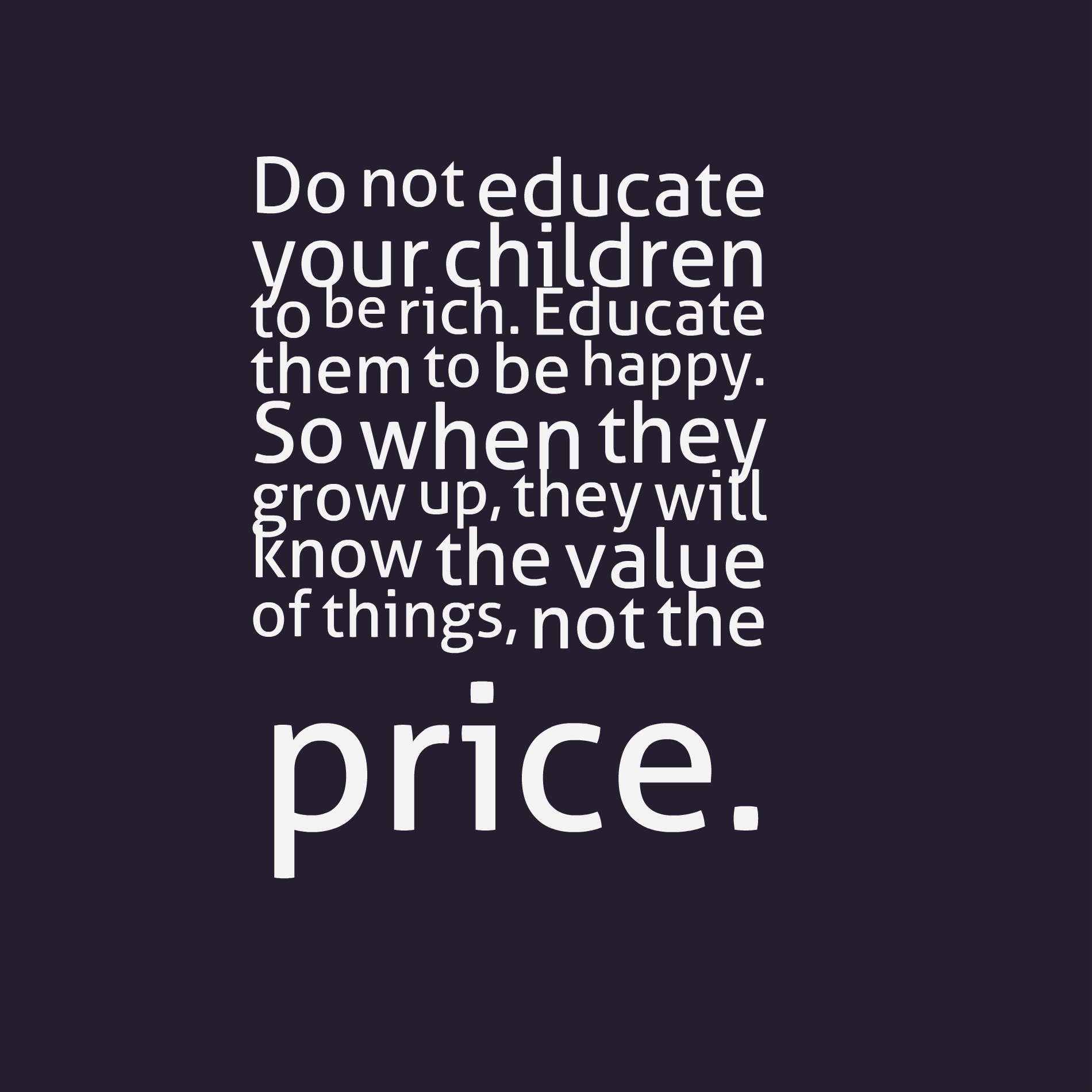 "Do not educate your children to be rich. Educate them to be happy. So when they grow up, they will know the value of things, not the price." — Unknown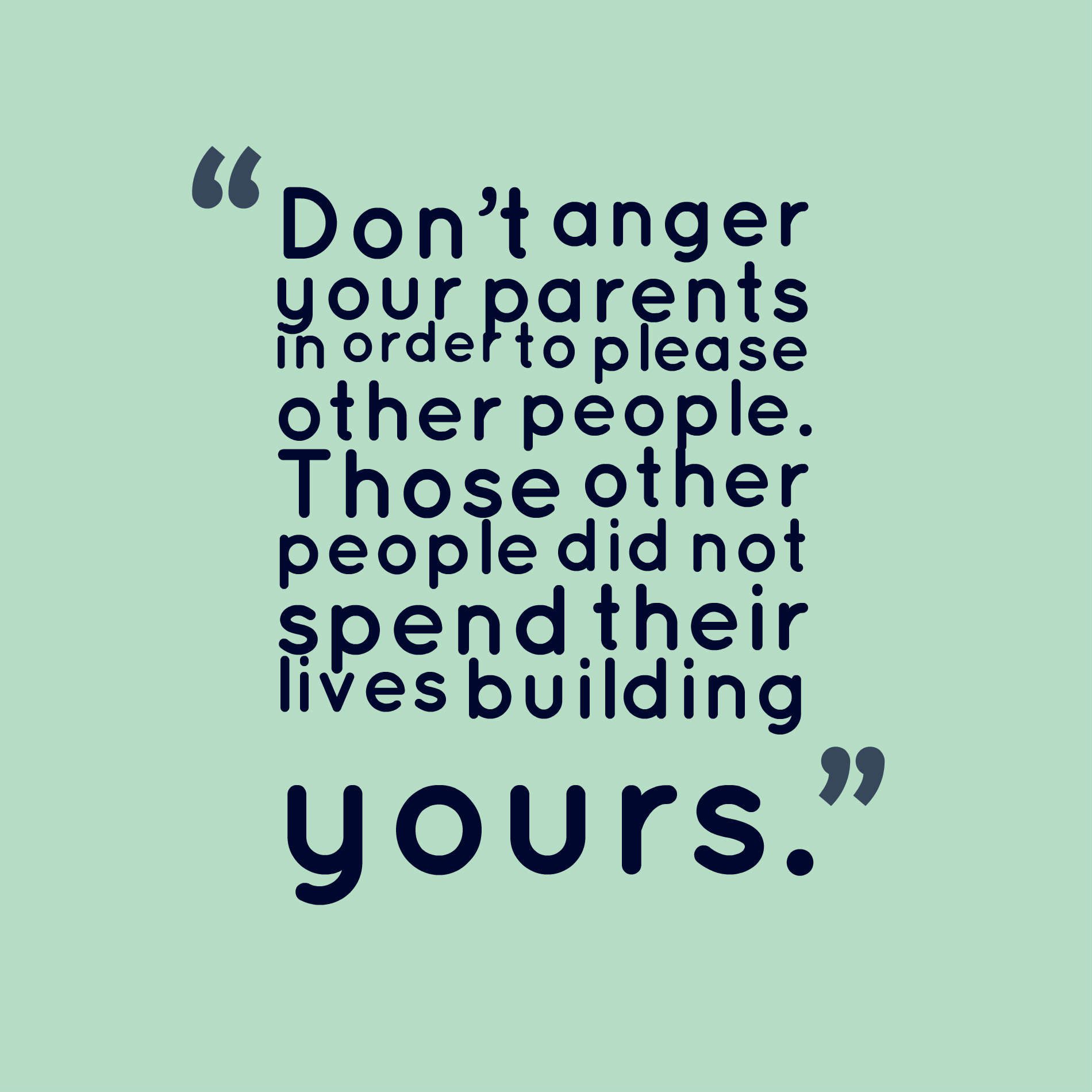 "Don't anger your parents in order to please other people. Those other people did not spend their lives building yours." — Unknown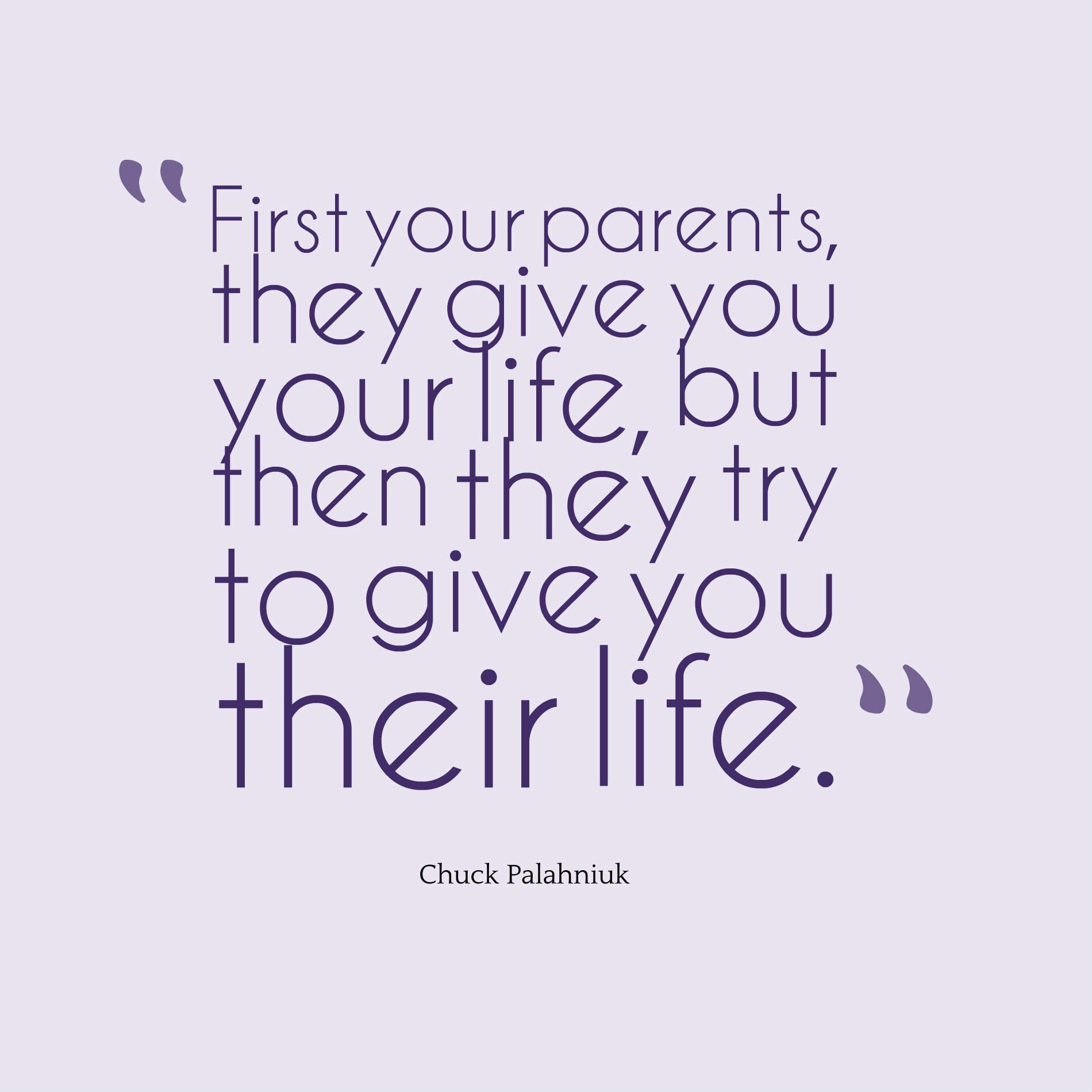 "First your parents, they give you your life, but then they try to give you their life." ― Chuck Palahniuk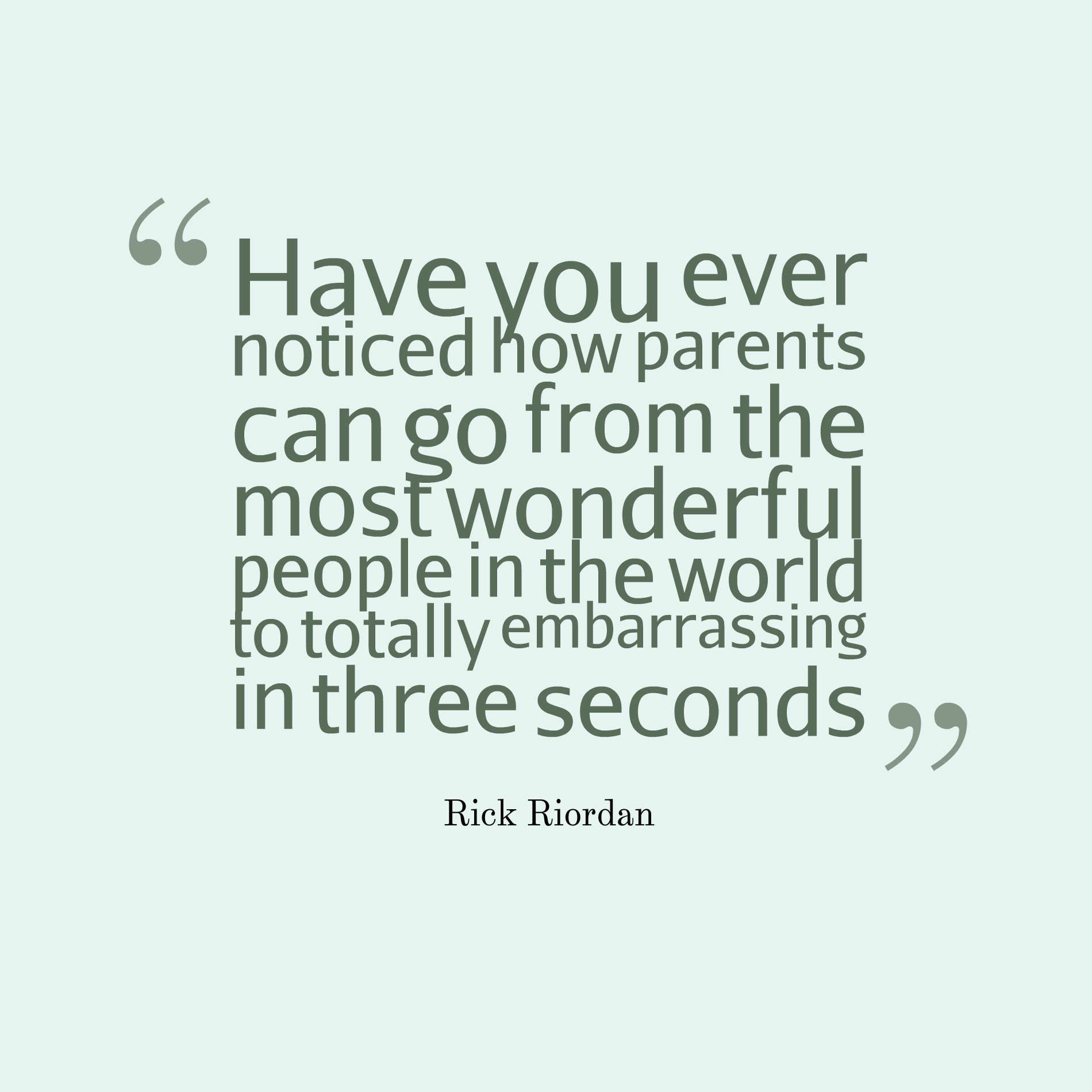 "Have you ever noticed how parents can go from the most wonderful people in the world to totally embarrassing in three seconds?" ― Rick Riordan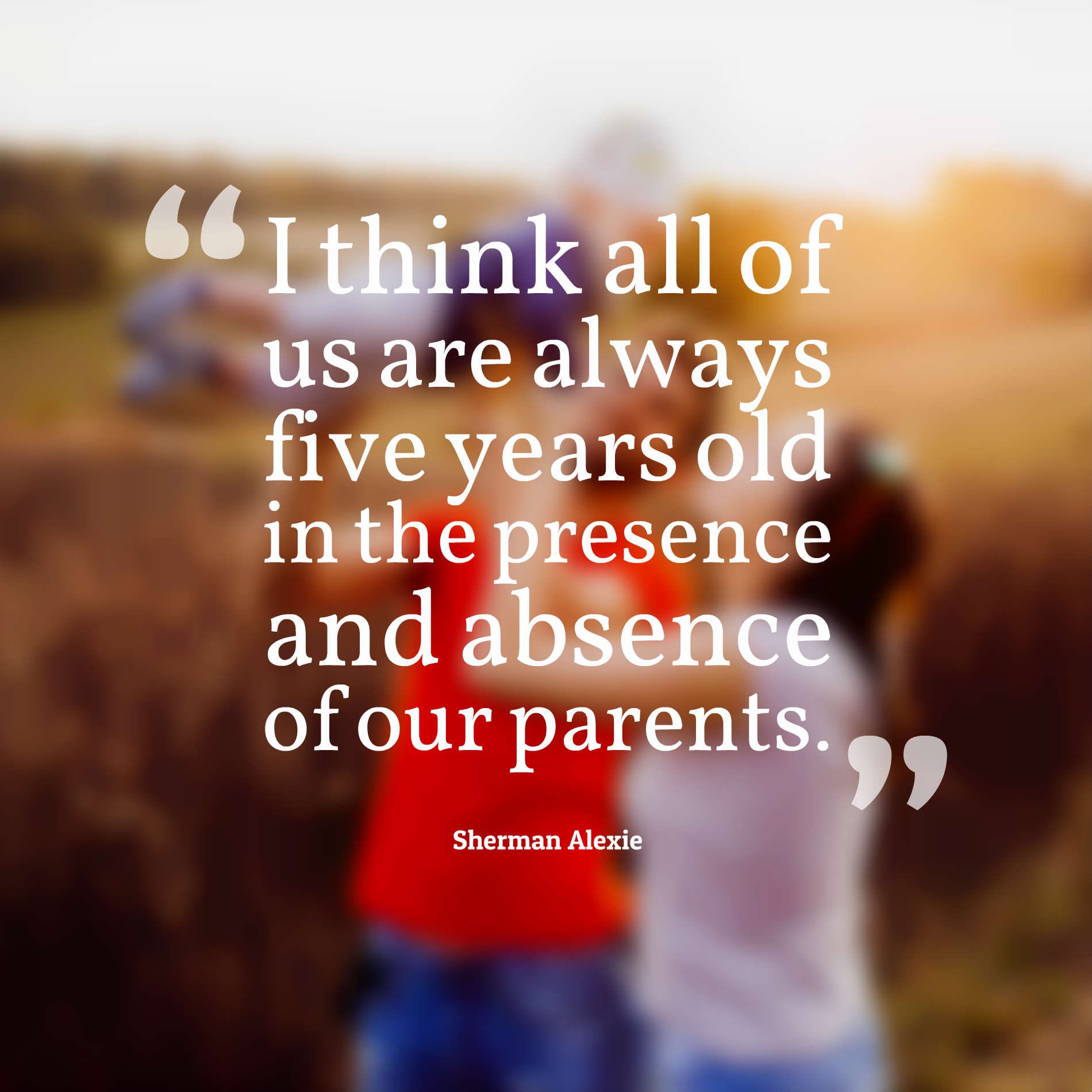 "I think all of us are always five years old in the presence and absence of our parents." ― Sherman Alexie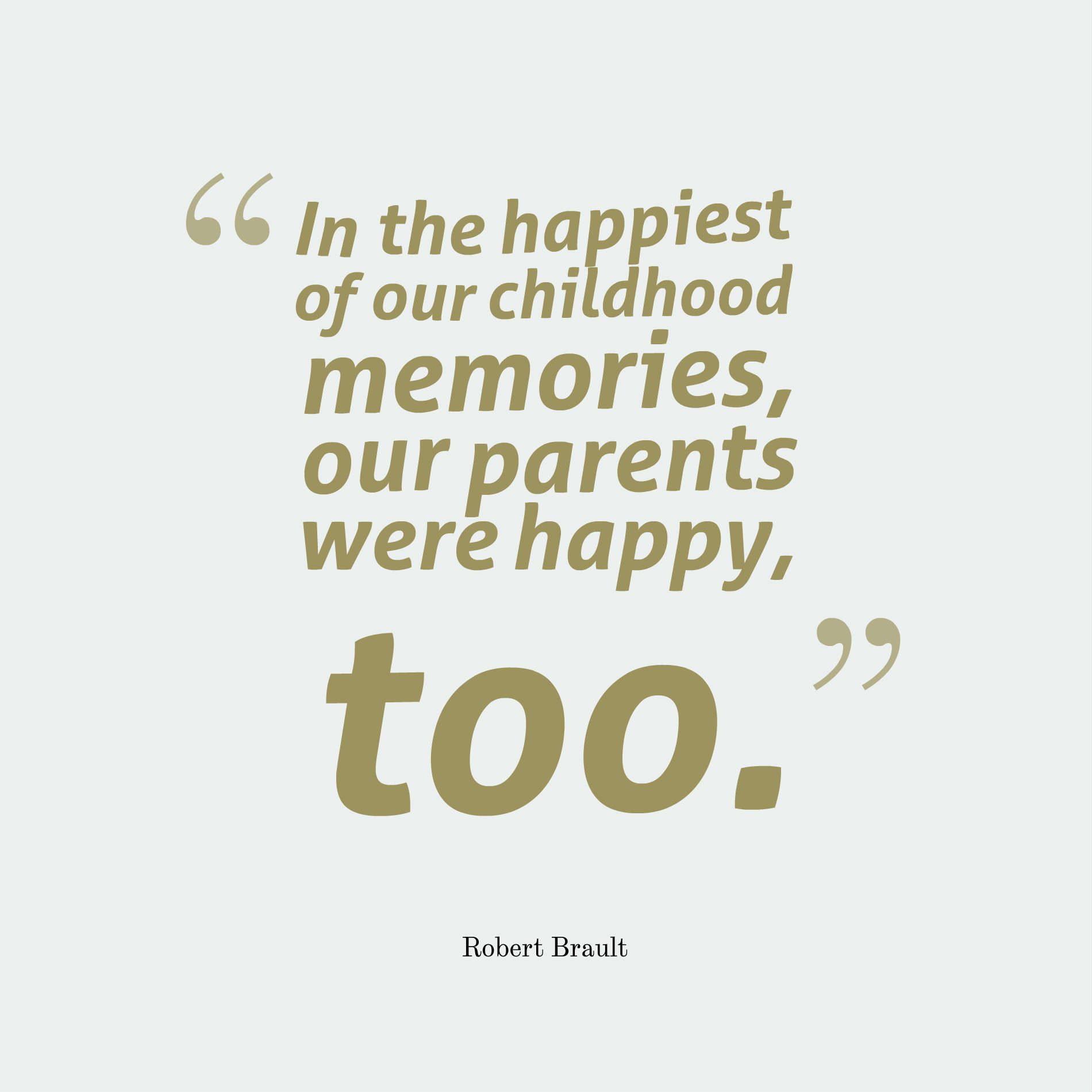 "In the happiest of our childhood memories, our parents were happy, too." — Robert Breault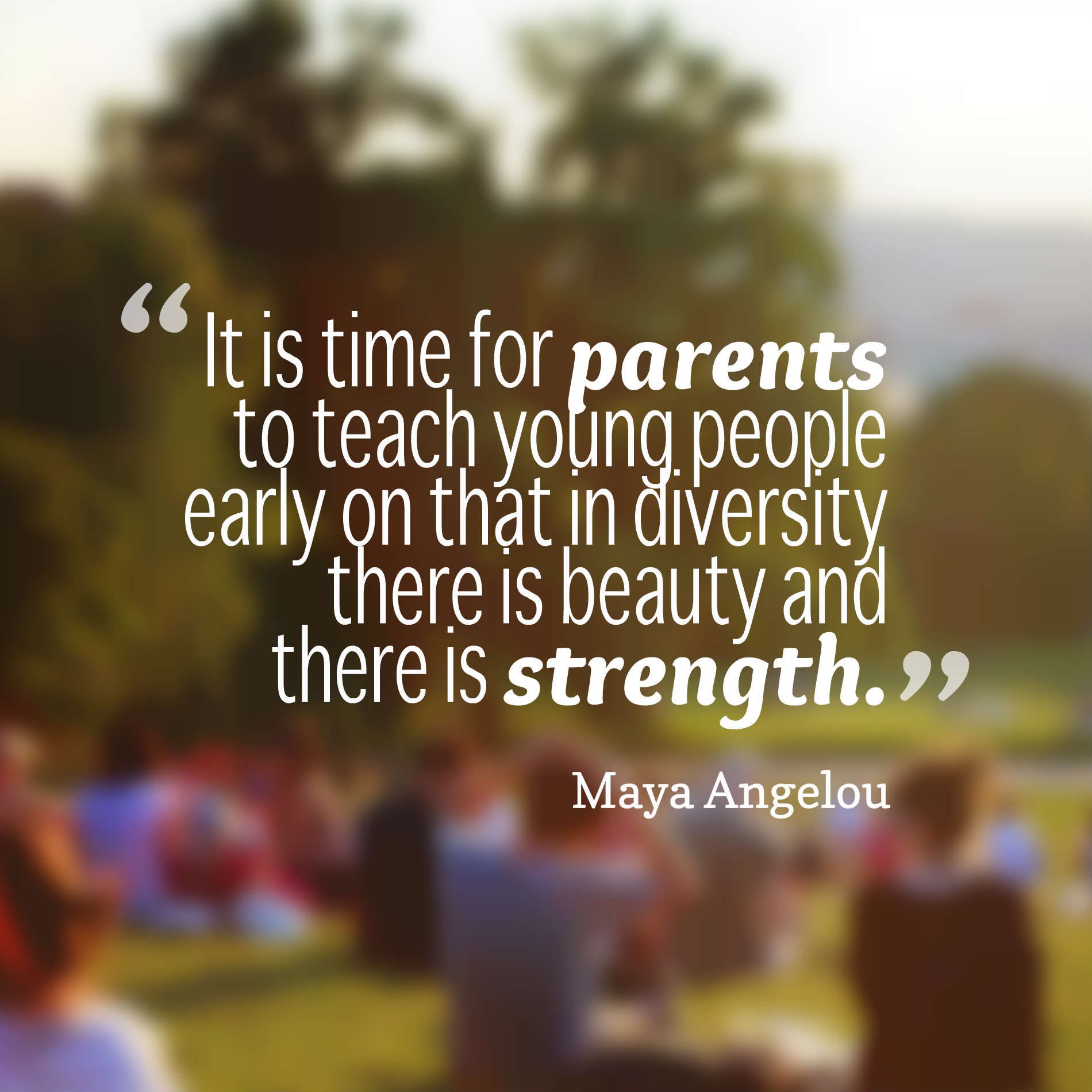 "It is time for parents to teach young people early on that in diversity there is beauty and there is strength." — Maya Angelou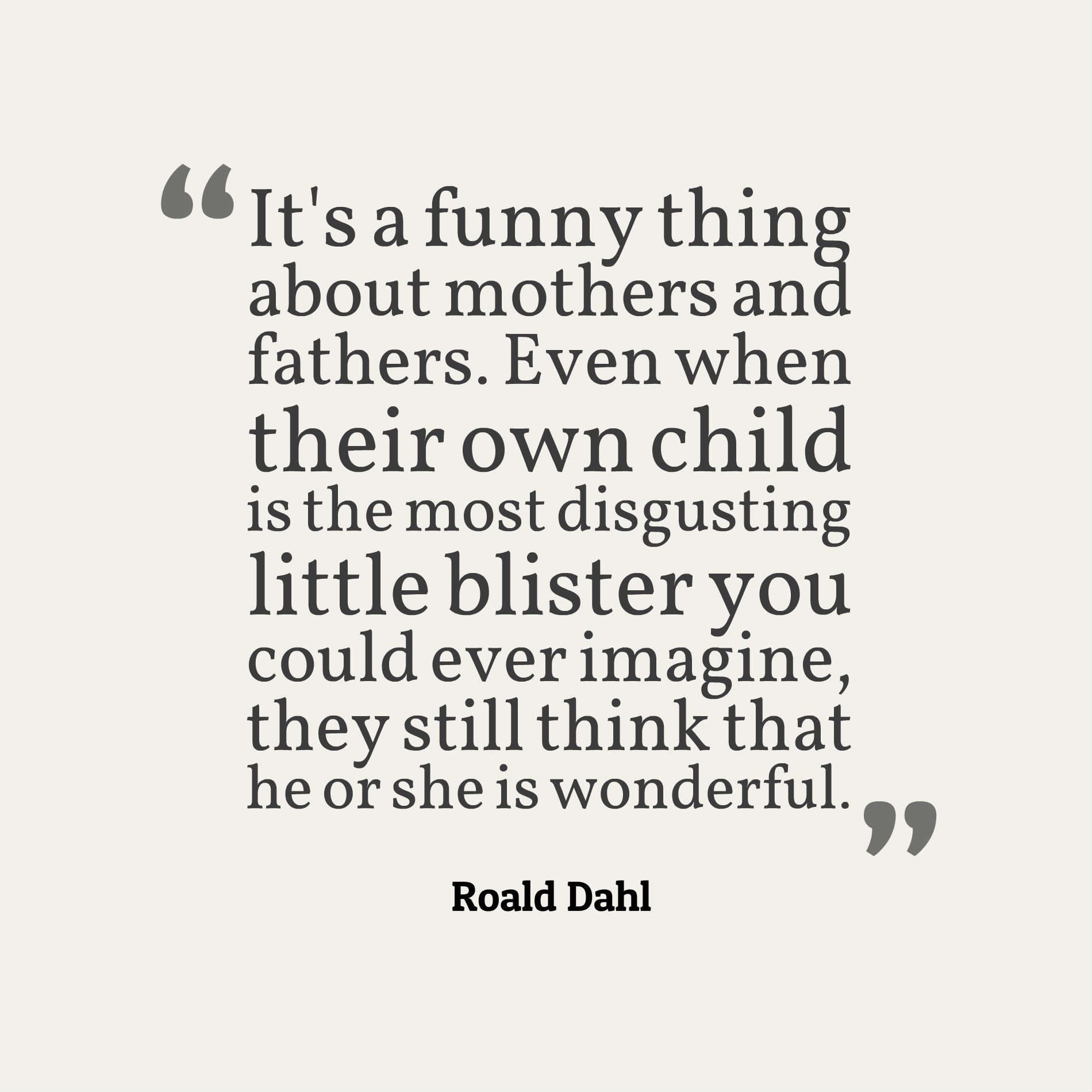 "It's a funny thing about mothers and fathers. Even when their own child is the most disgusting little blister you could ever imagine, they still think that he or she is wonderful." ― Roald Dahl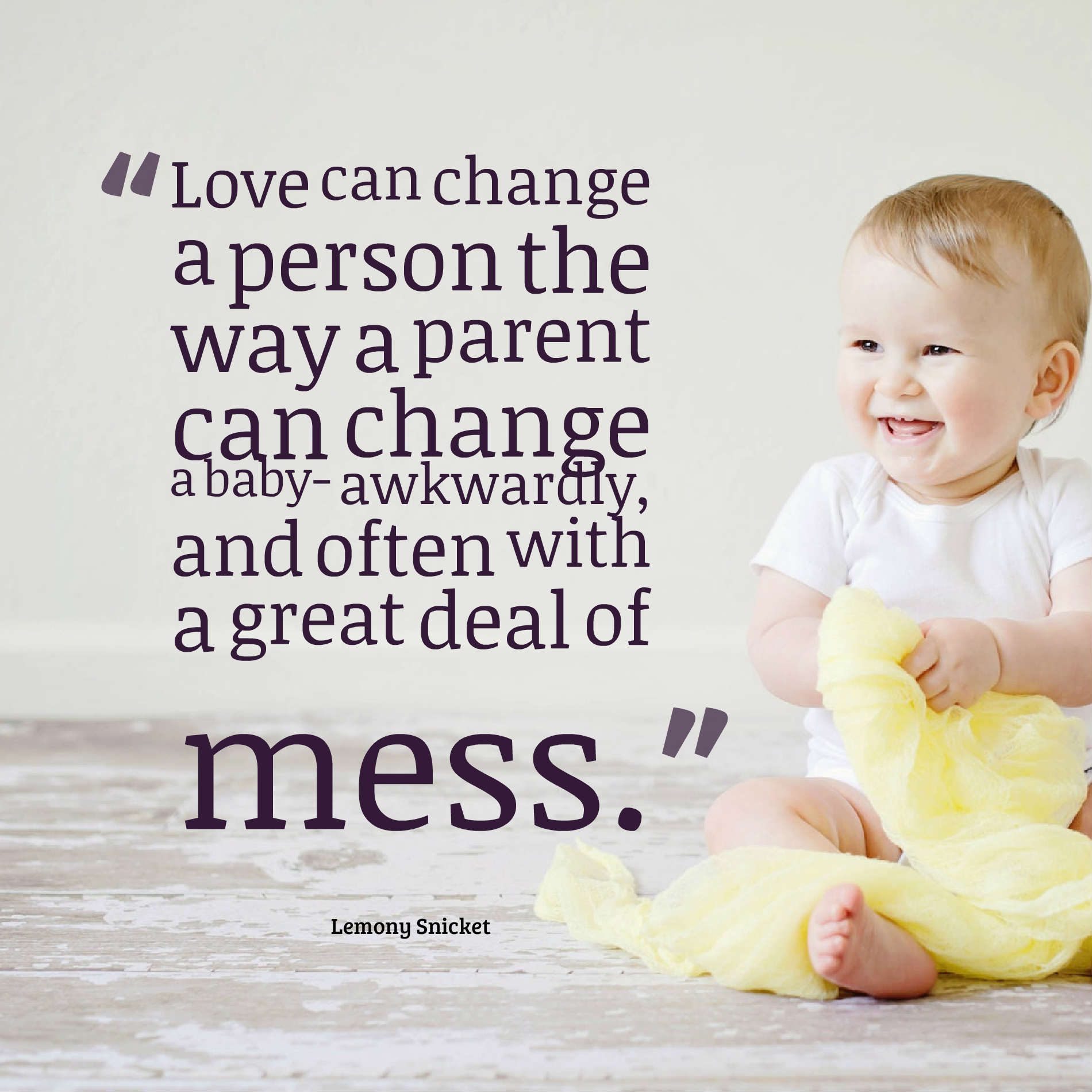 "Love can change a person the way a parent can change a baby- awkwardly, and often with a great deal of mess." ― Lemony Snicket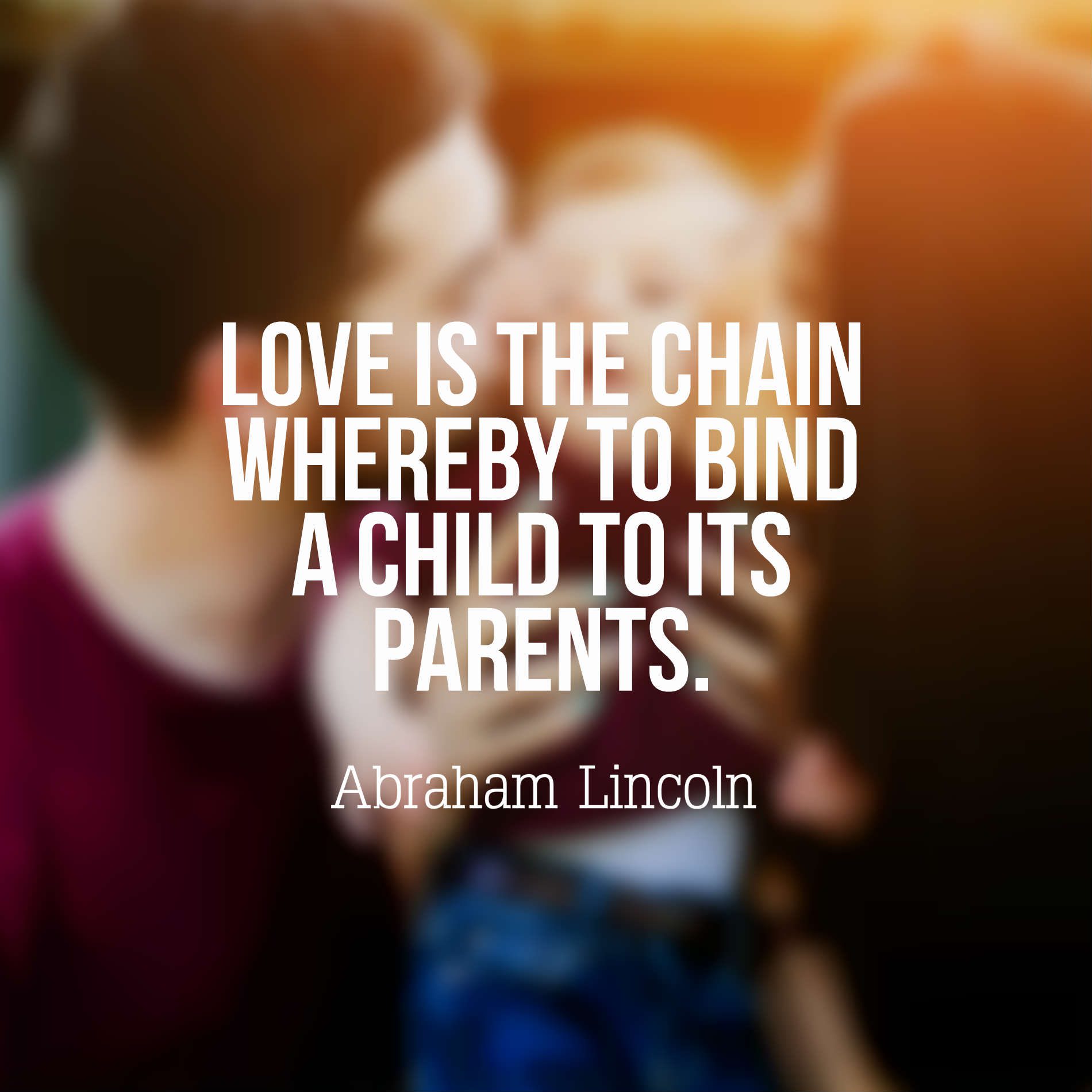 "Love is the chain whereby to bind a child to its parents." — Abraham Lincoln
"Love your parents. We are so busy growing up, we often forget they are also growing old." — Unknown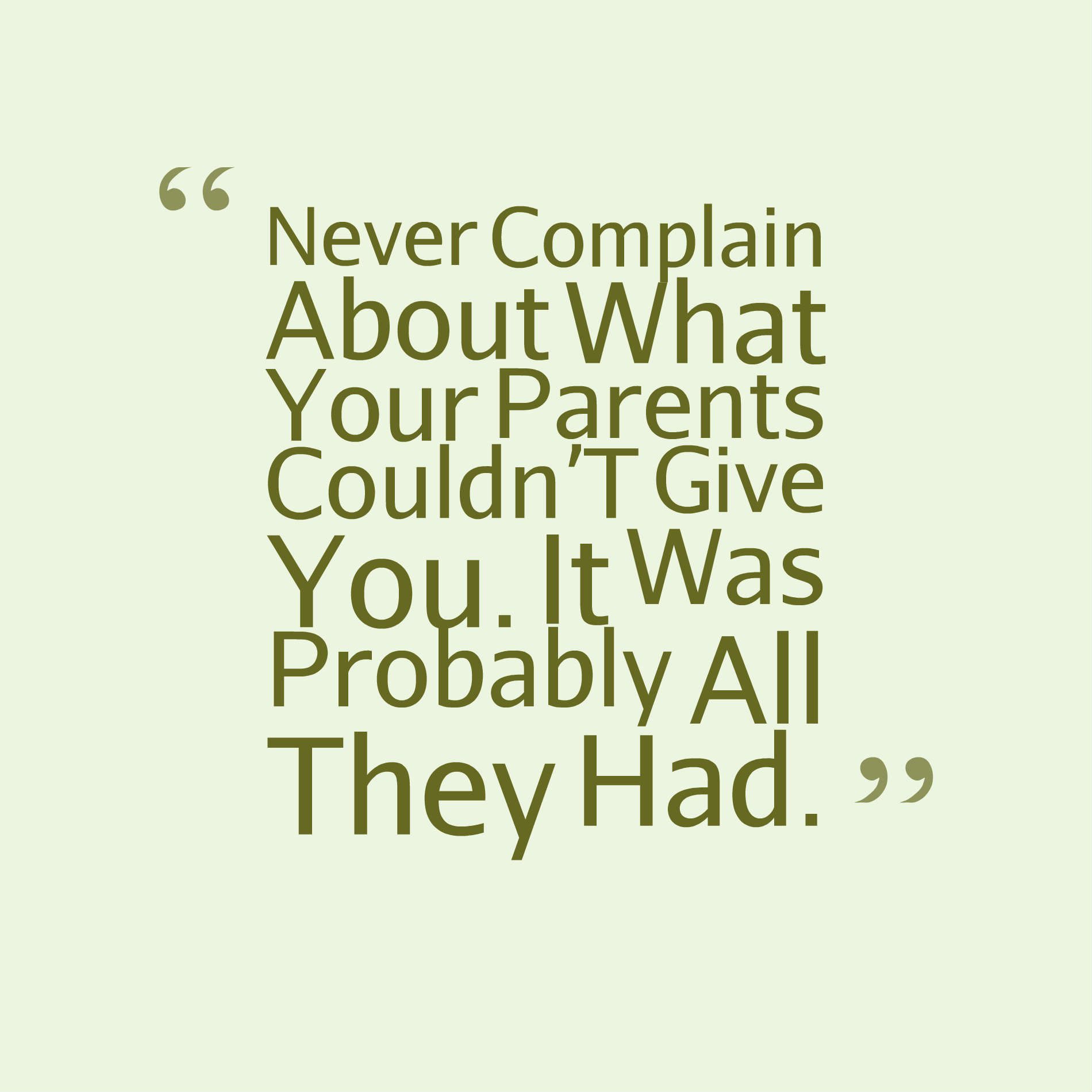 "Never Complain About What Your Parents Couldn'T Give You. It Was Probably All They Had." — Unknown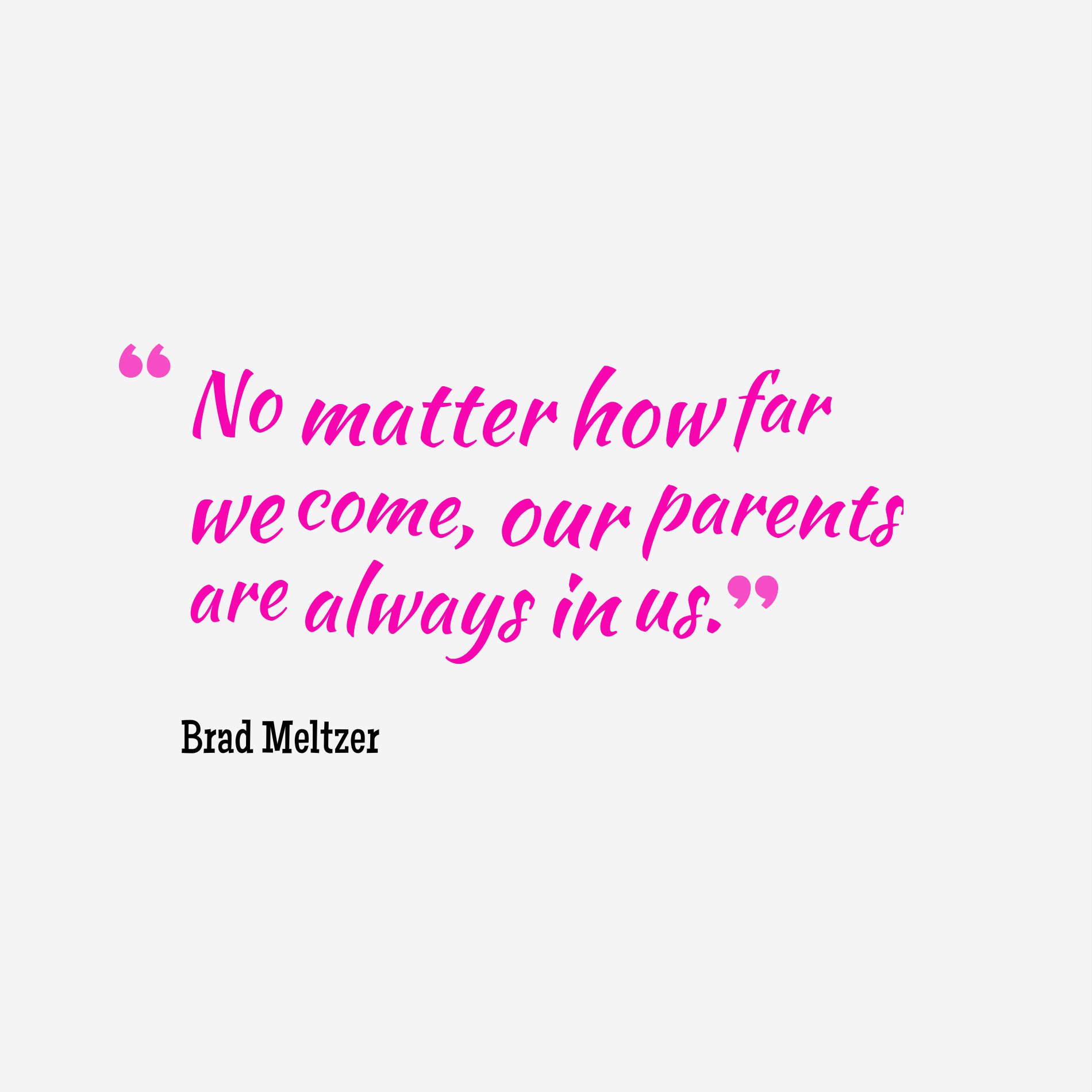 "No matter how far we come, our parents are always in us." ― Brad Meltzer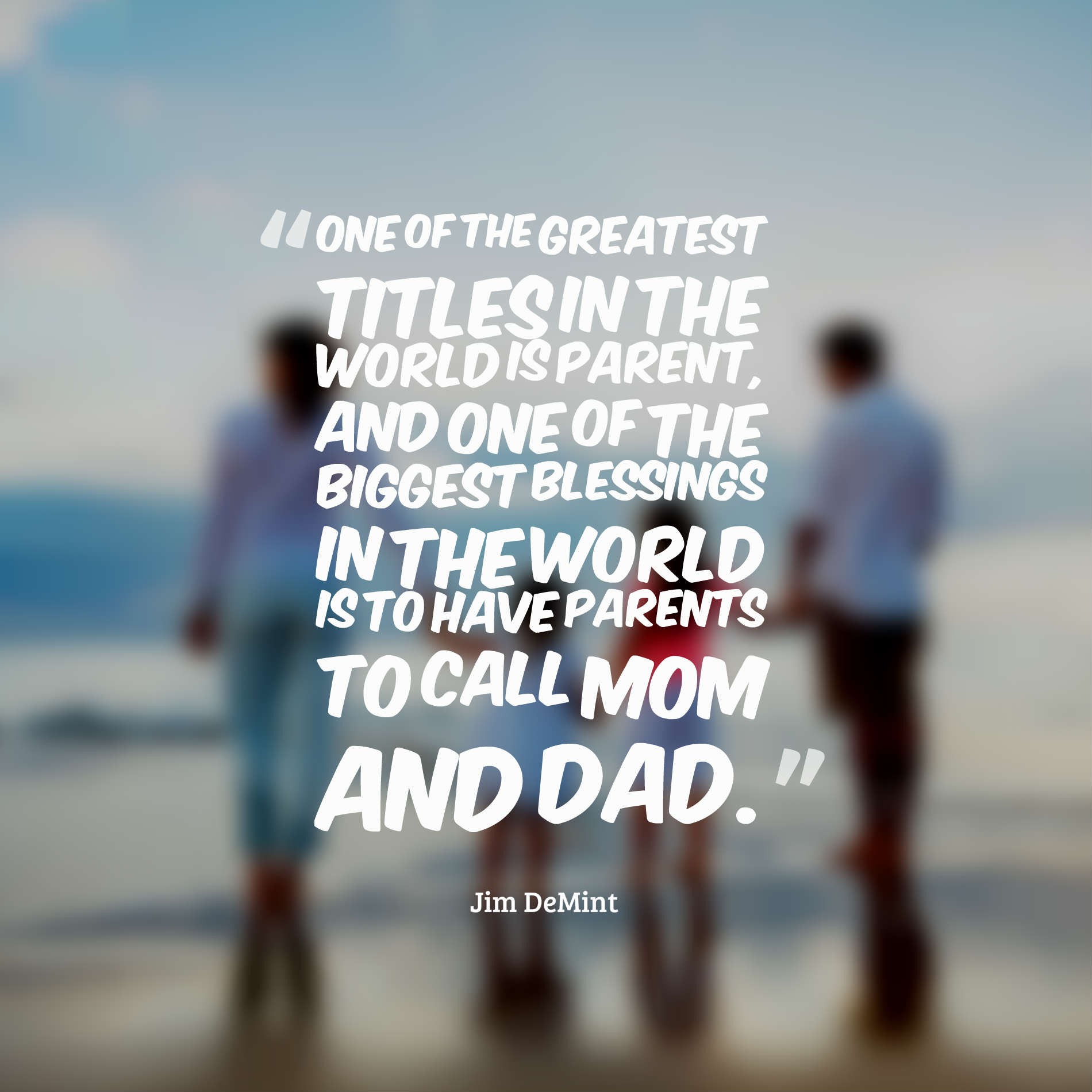 "One of the greatest titles in the world is parent, and one of the biggest blessings in the world is to have parents to call mom and dad." — Jim DeMint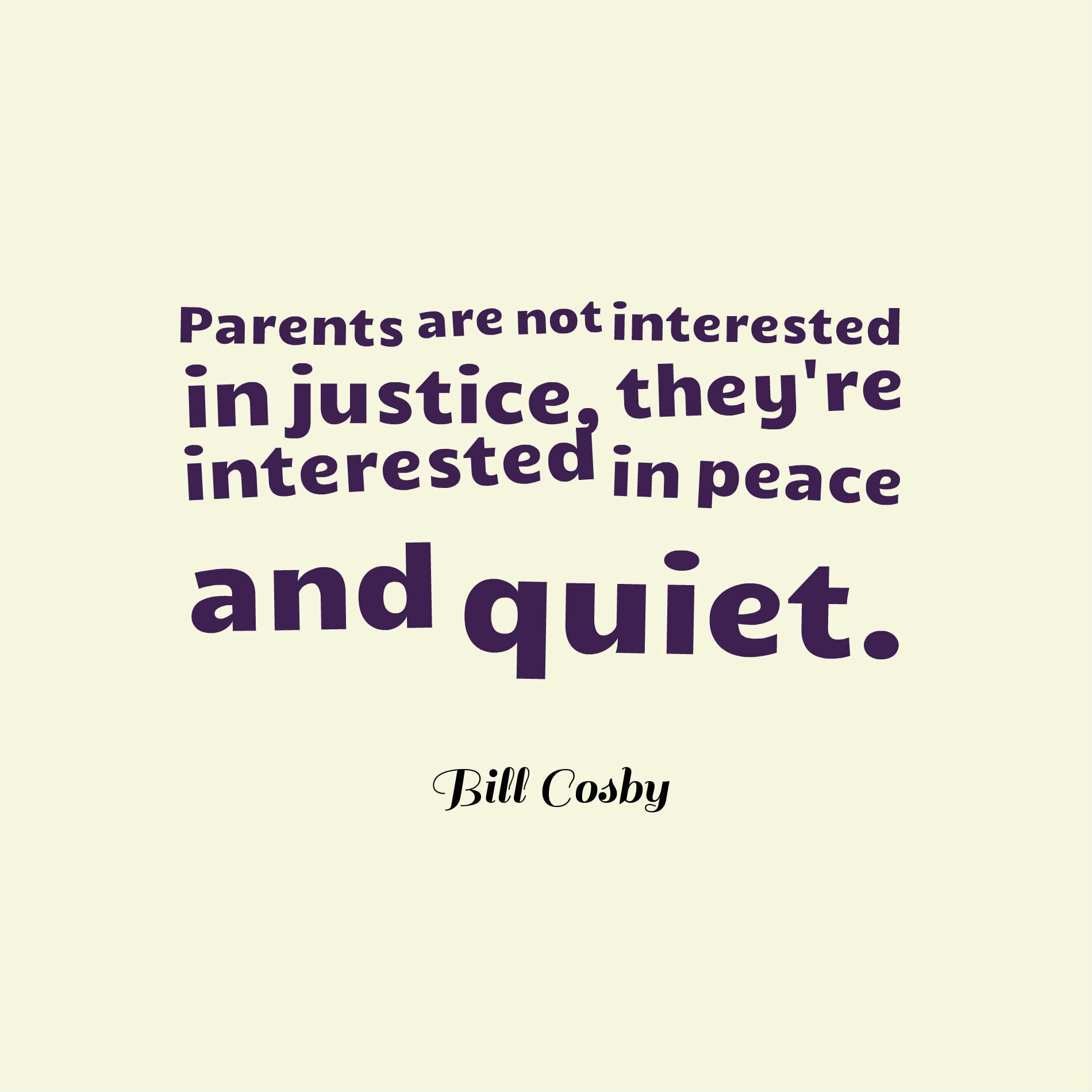 "Parents are not interested in justice, they're interested in peace and quiet." ― Bill Cosby
"Parents are the ultimate role models for children. Every word, movement and action has an effect. No other person or outside force has a greater influence on a child than the parent." — Bob Keeshan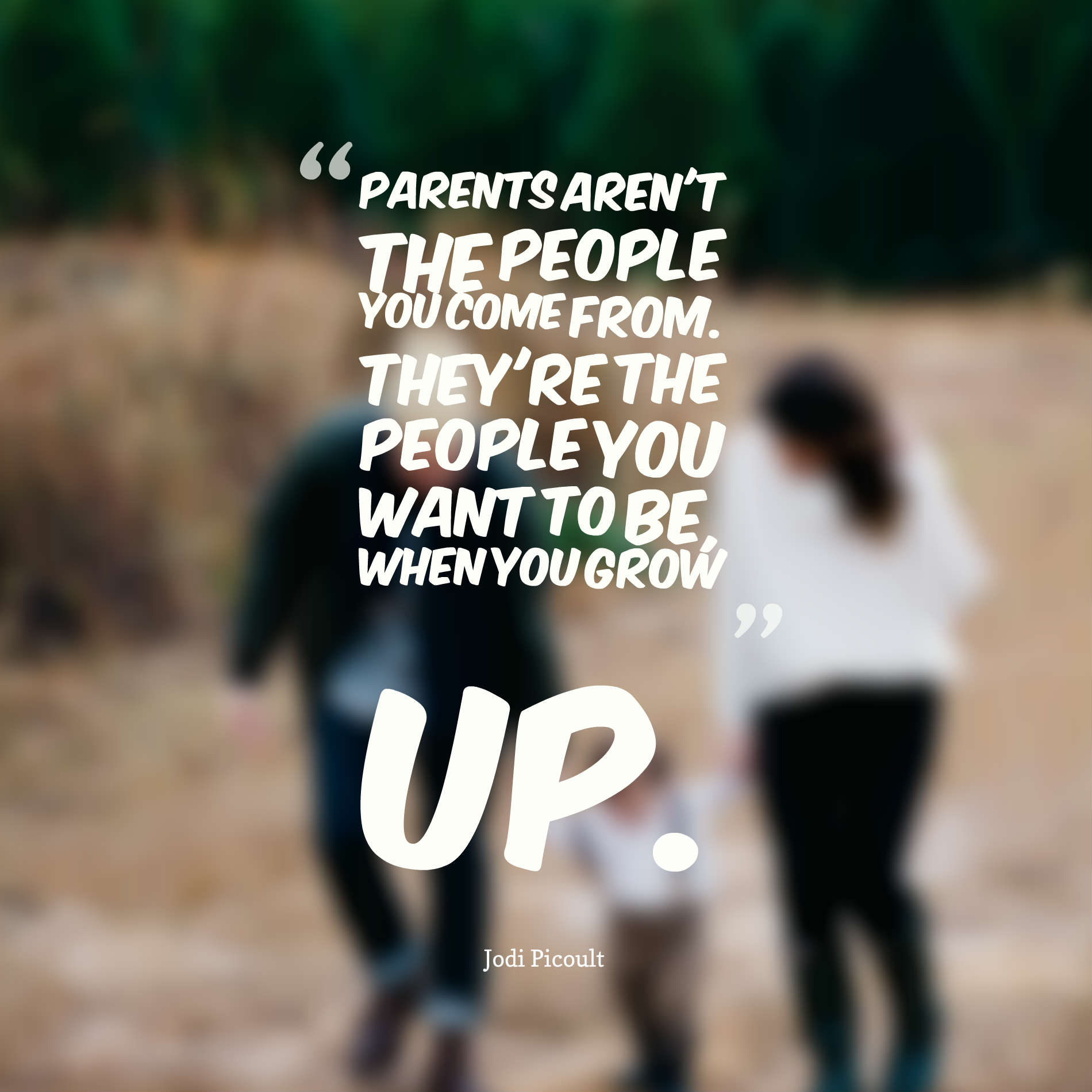 "Parents aren't the people you come from. They're the people you want to be, when you grow up." — Jodi Picoult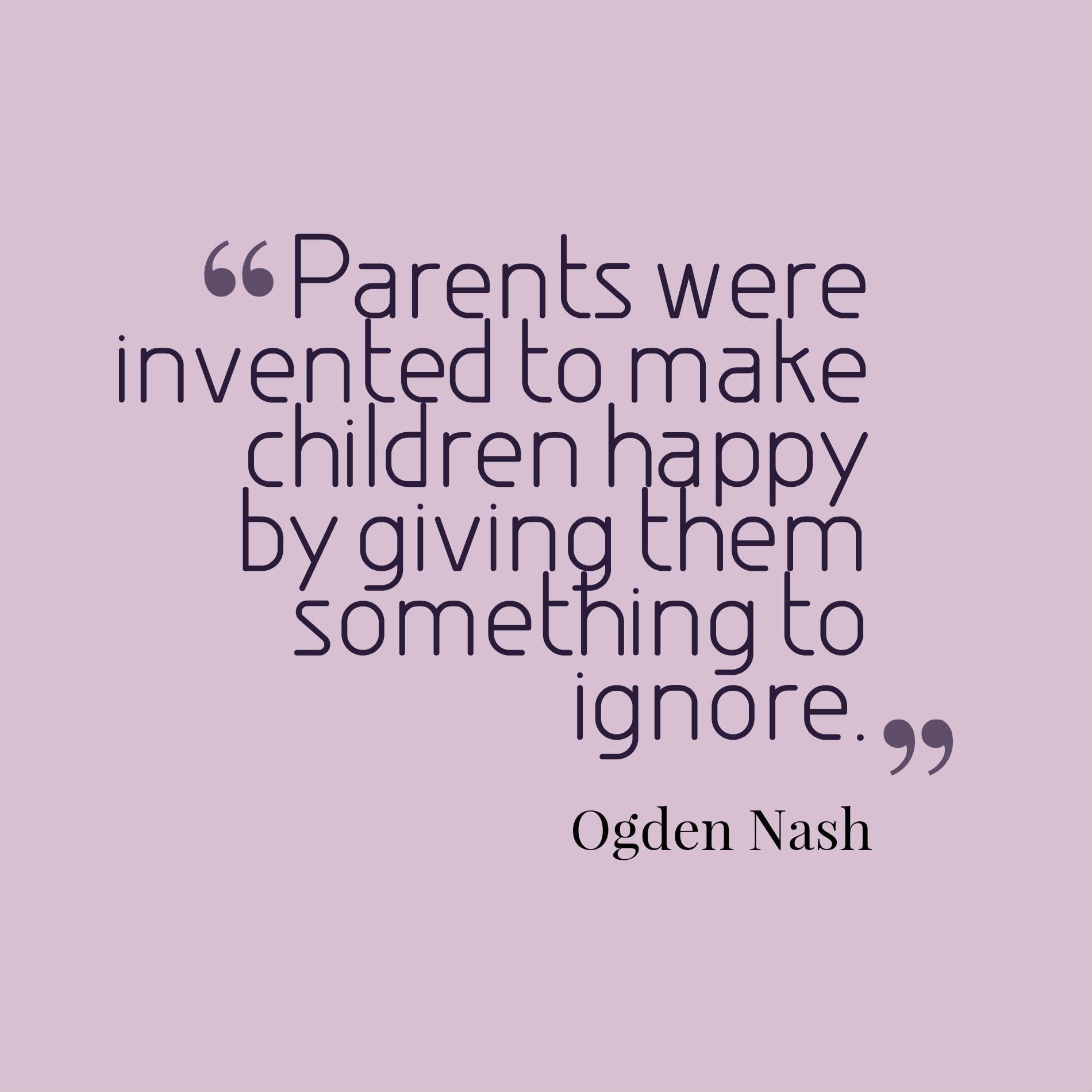 "Parents were invented to make children happy by giving them something to ignore." — Ogden Nash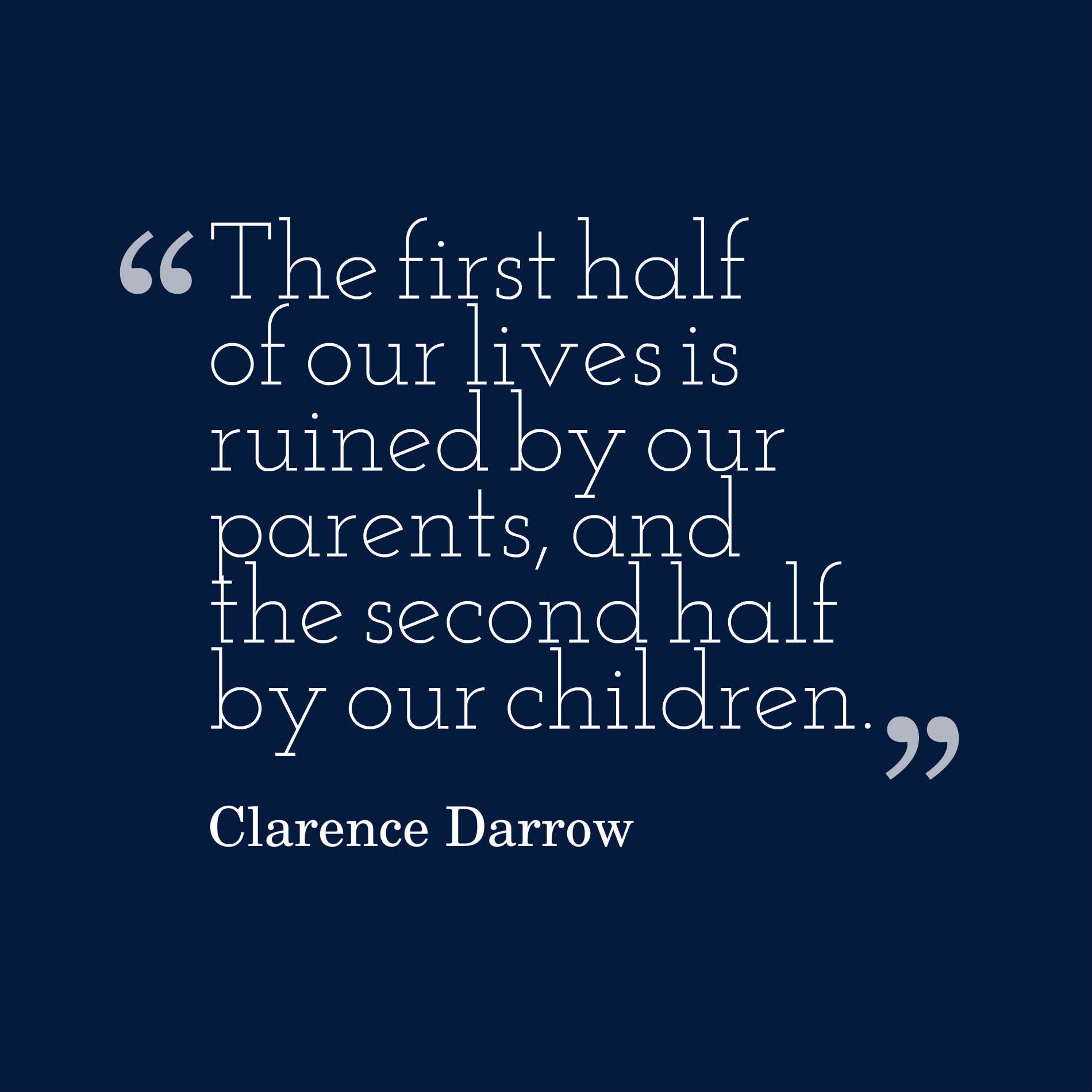 "The first half of our lives are ruined by our parents and the second half by our children." — Clarence Darrow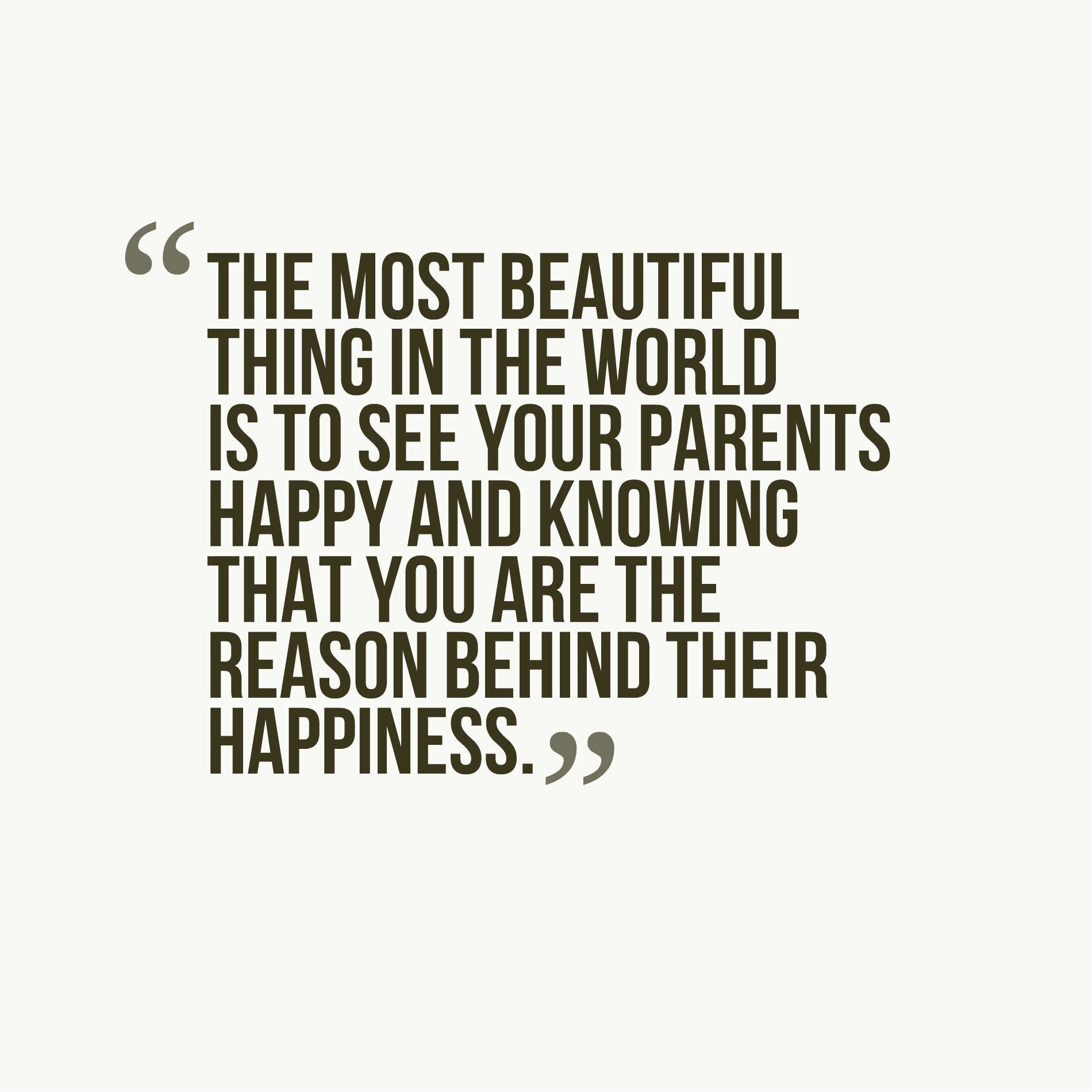 "The most beautiful thing in the world is to see your parents happy and knowing that you are the reason behind their happiness." — Unknown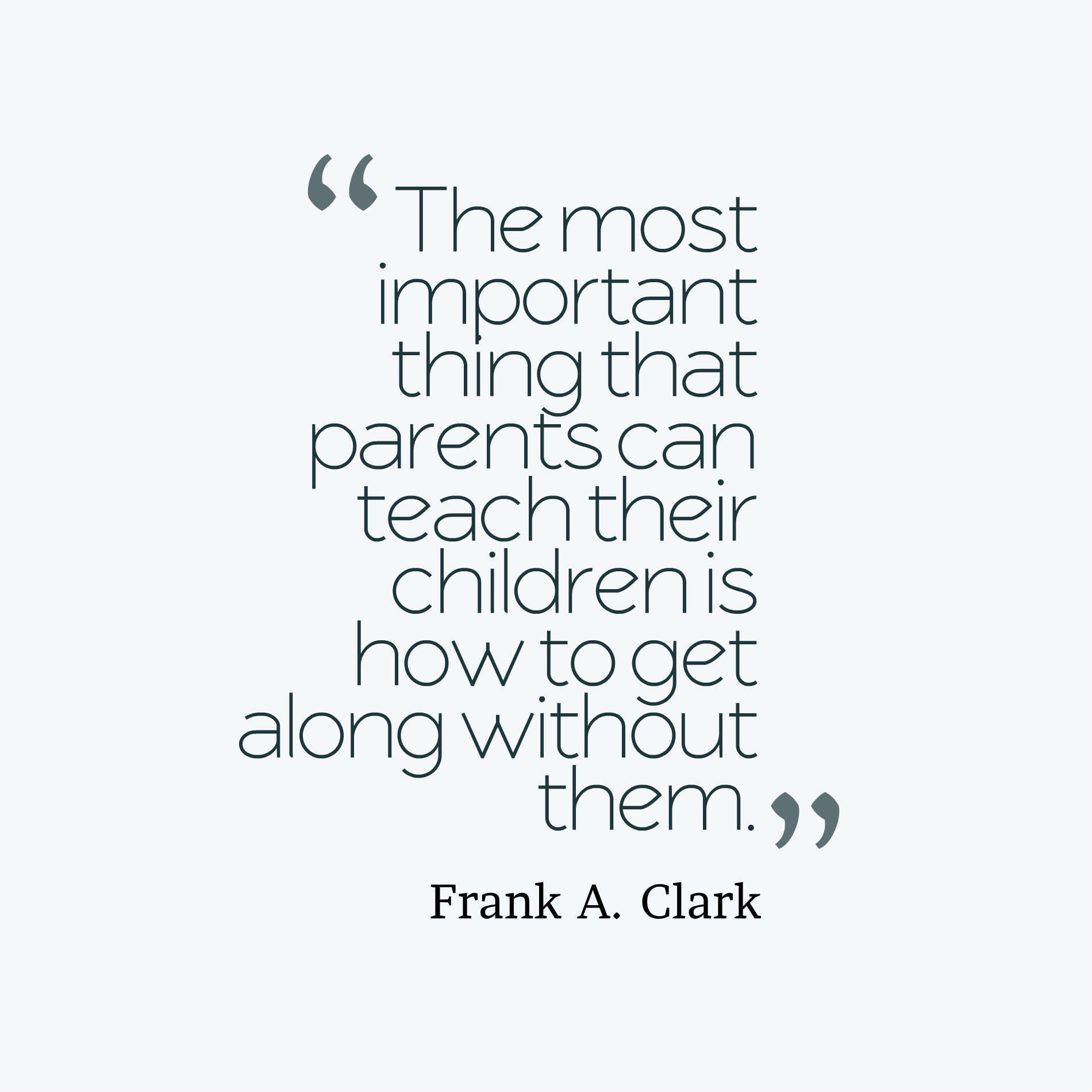 "The most important thing that parents can teach their children is how to get along without them." — Frank A. Clark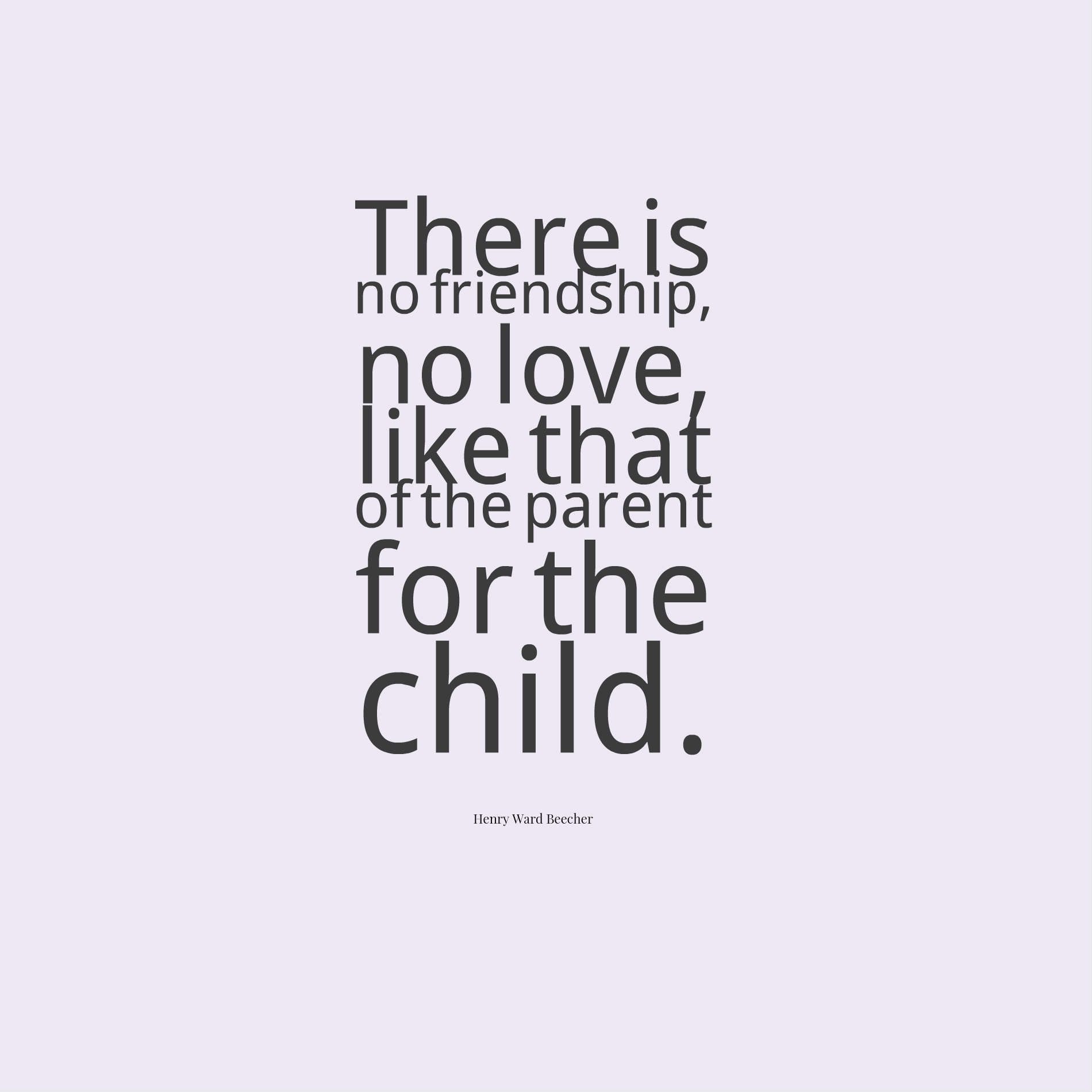 "There is no friendship, no love, like that of the parent for the child." — Henry Ward Beecher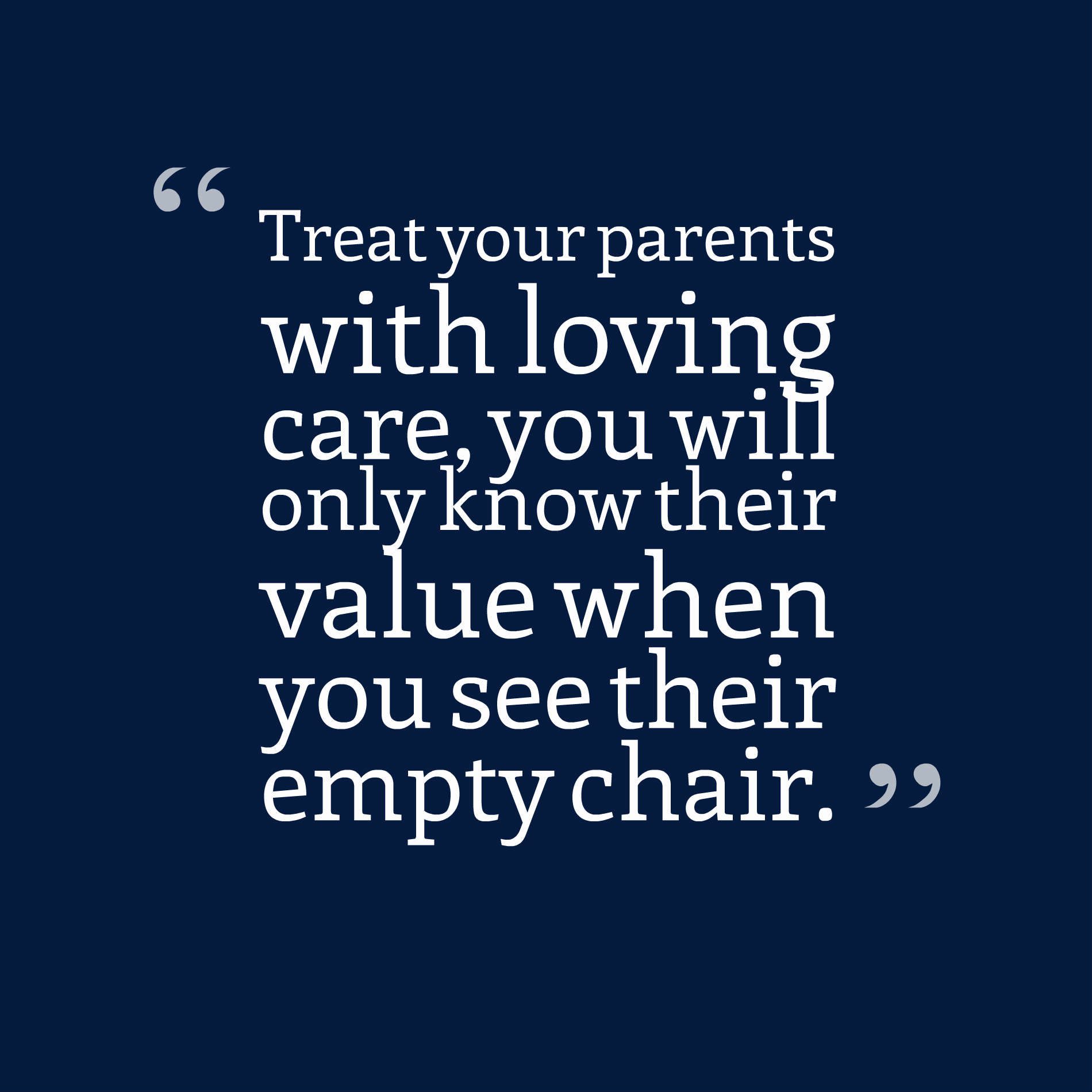 "Treat your parents with loving care, you will only know their value when you see their empty chair." — Unknown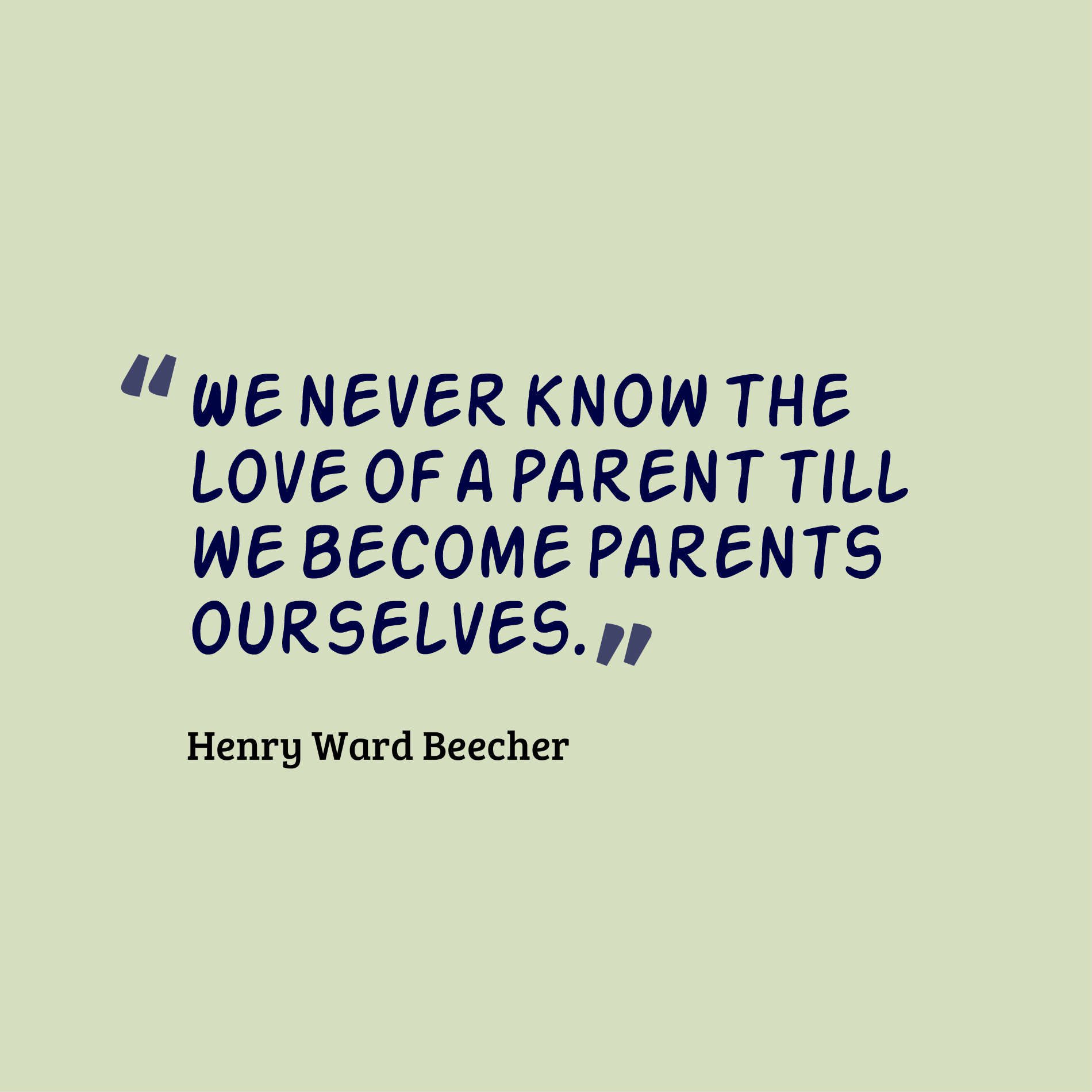 "We never know the love of a parent till we become parents ourselves." — Henry Ward Beecher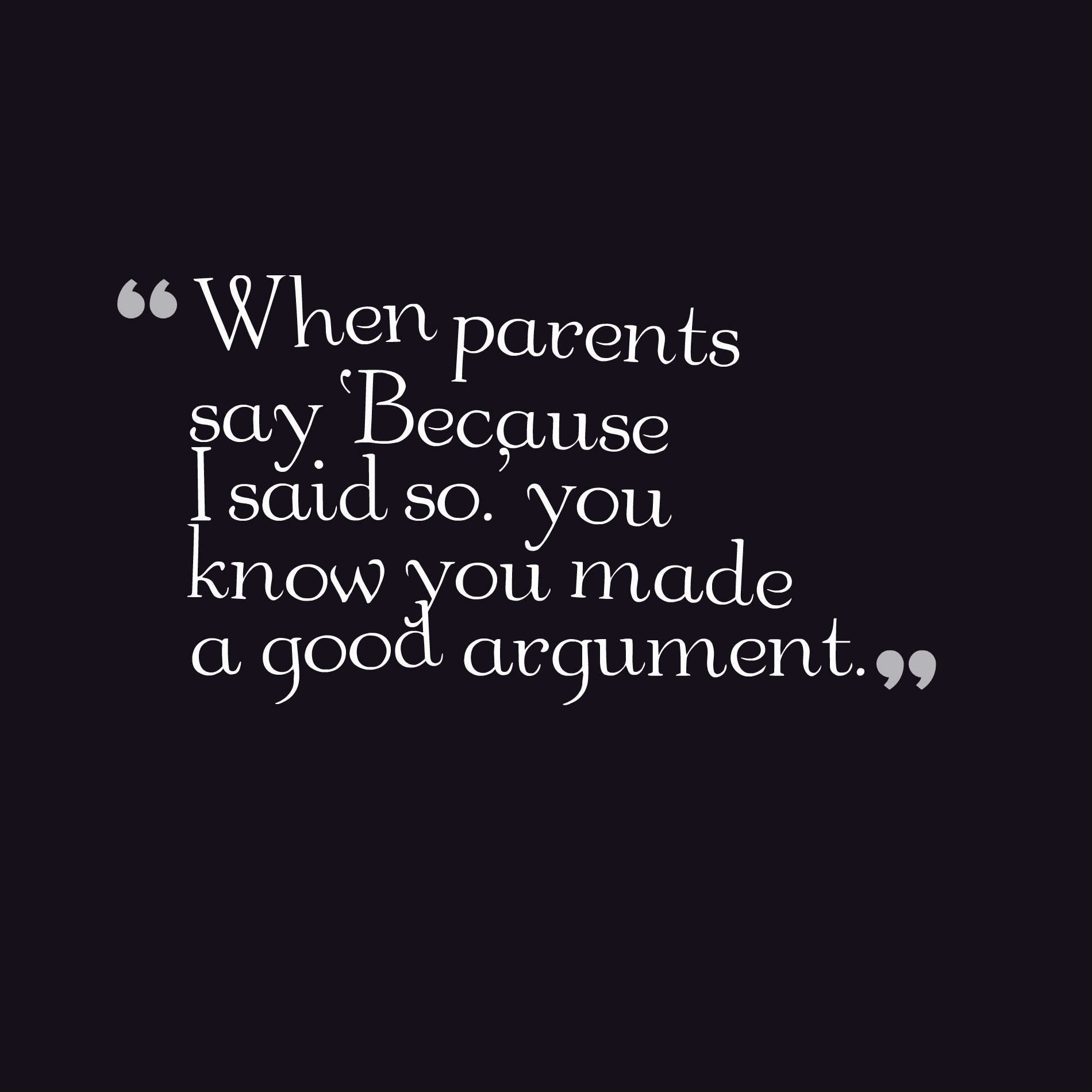 "When parents say 'Because I said so.' you know you made a good argument." — Unknown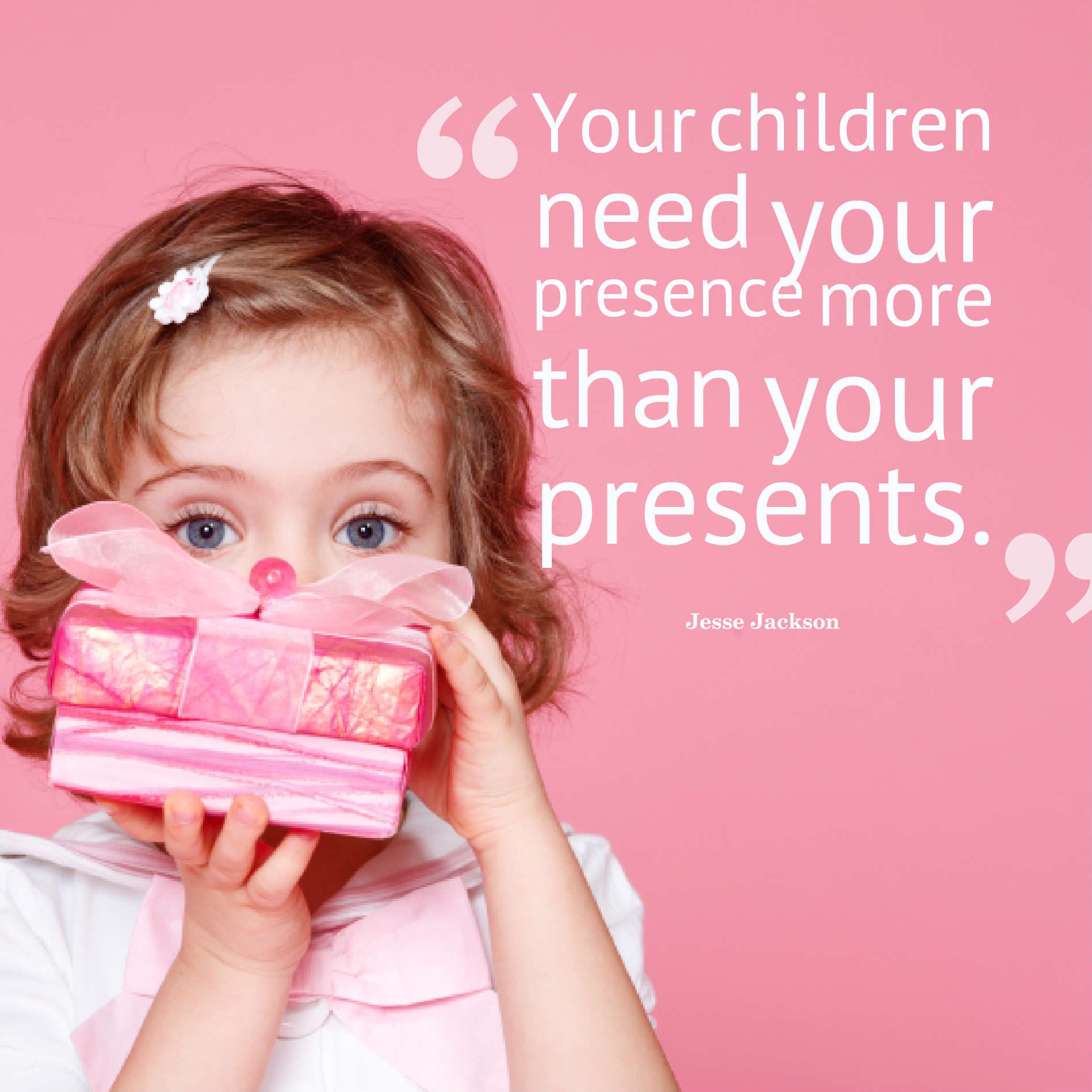 "Your children need your presence more than your presents." — Jesse Jackson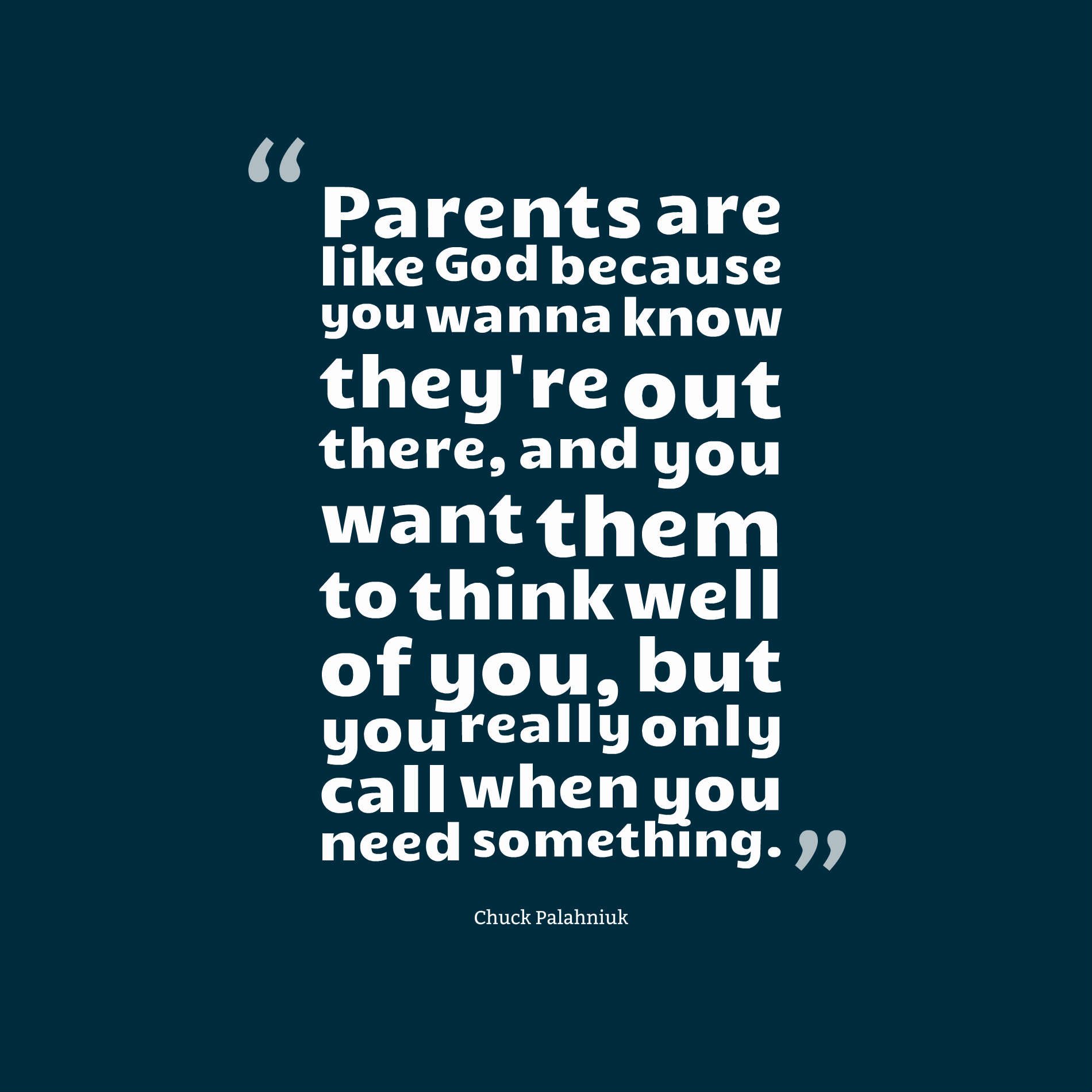 "Parents are like God because you wanna know they're out there, and you want them to think well of you, but you really only call when you need something." — Chuck Palahniuk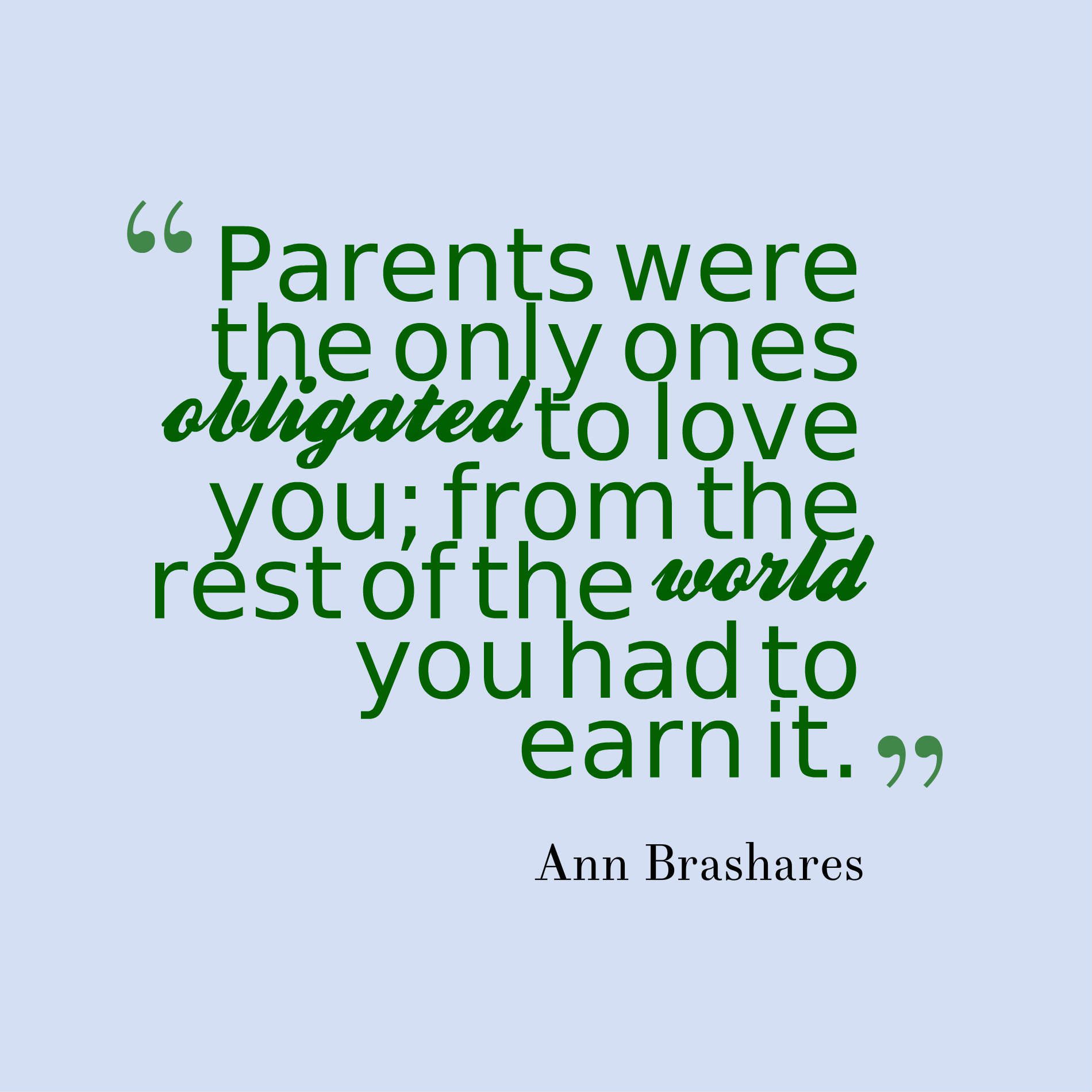 "Parents were the only ones obligated to love you; from the rest of the world you had to earn it." — Ann Brashares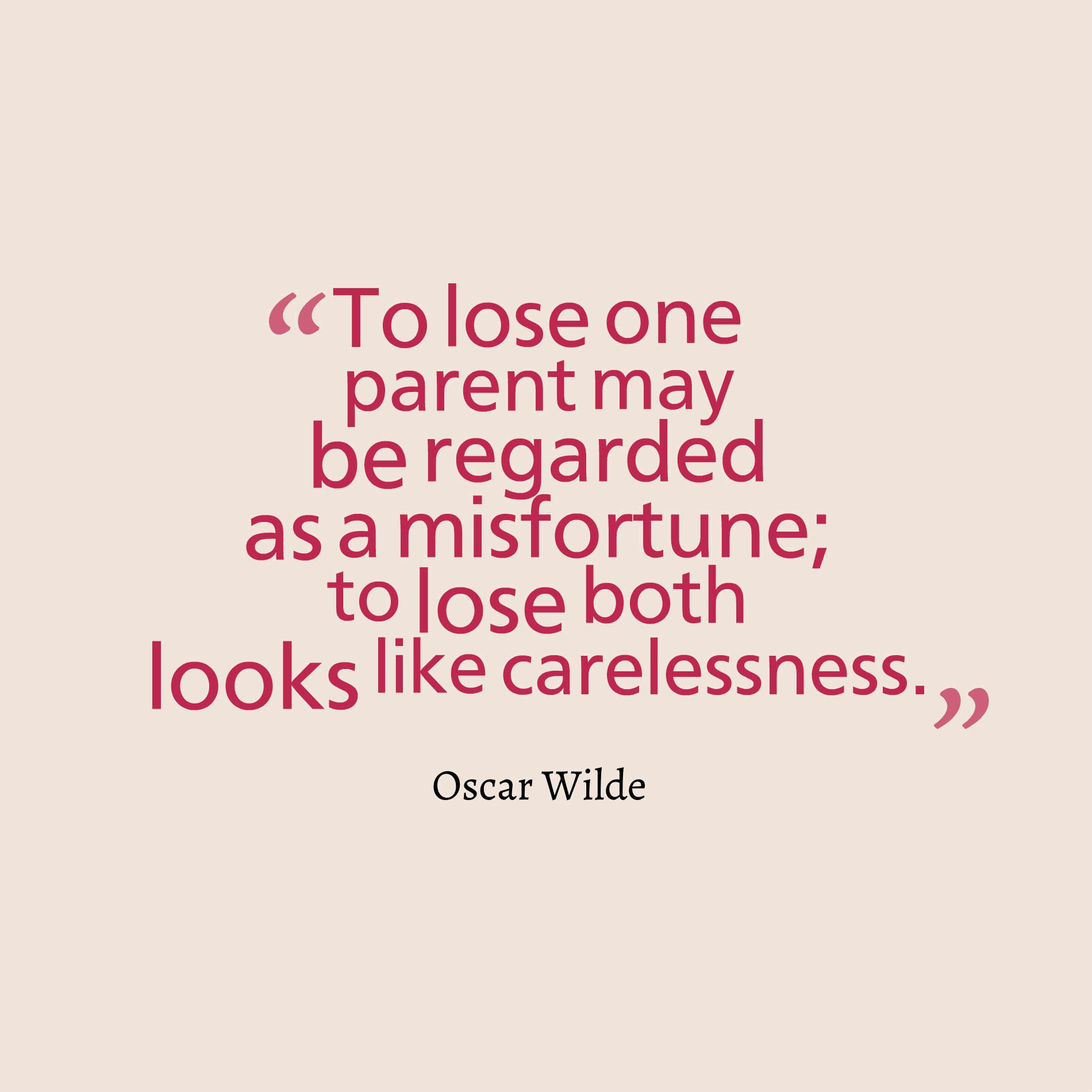 "To lose one parent may be regarded as a misfortune; to lose both looks like carelessness." — Oscar Wilde
Hopefully you will enjoy these inspiring collection of Parents quotes and sayings. please don't forget to share these quotes.
Further Reading.