Following are the wise, inspirational, and motivational god quotes and sayings.
Inspirational God Quotes
---
"God has a plan. Trust it, live it, enjoy it."
---
"When you put God first, you'll never be last."
---
"With or without problems, talk to God."
---
"Be silent. Only the hand of God can remove the burdens of your heart." — Rumi
---
"No matter how long the wait, God's timing is always best."
---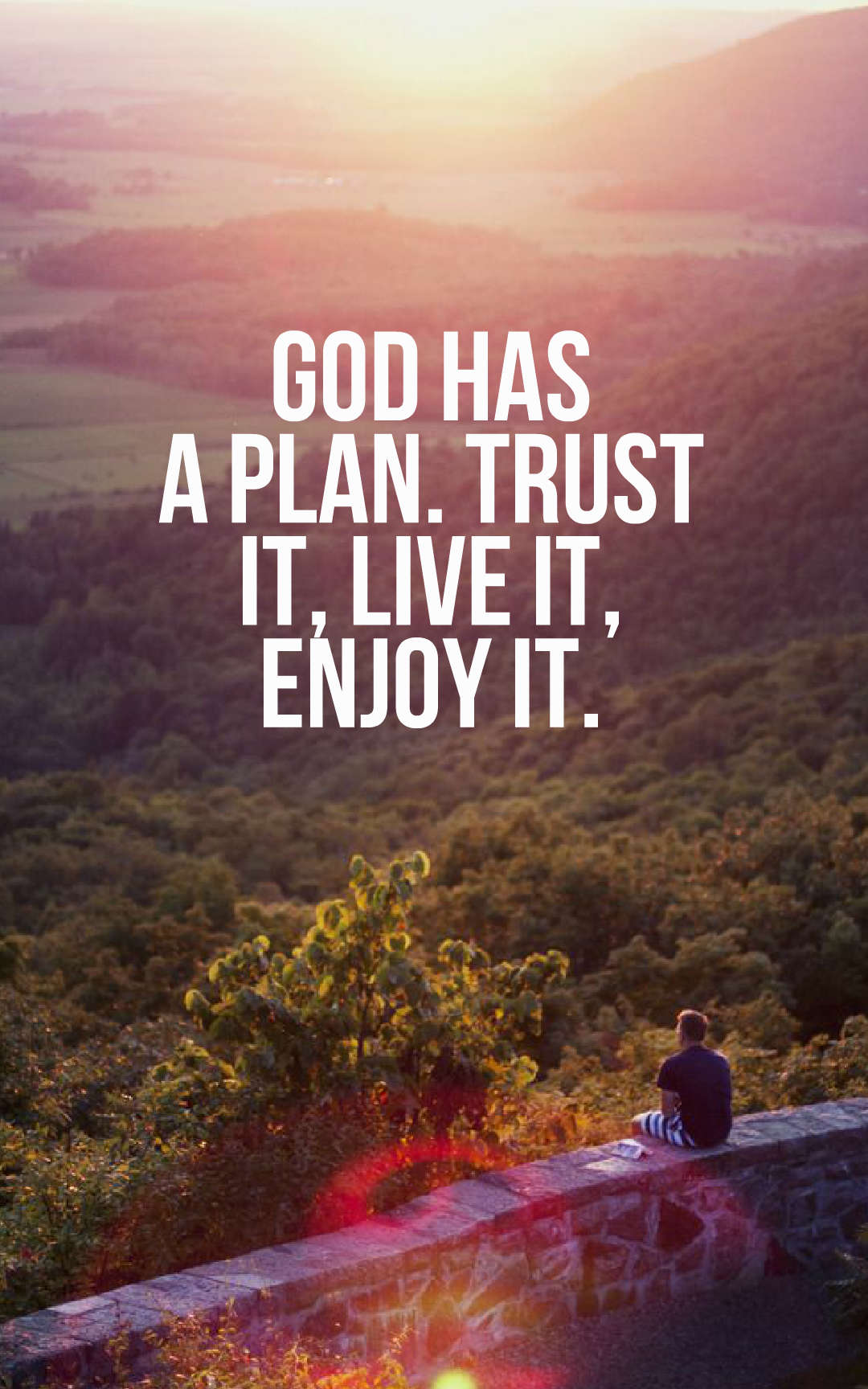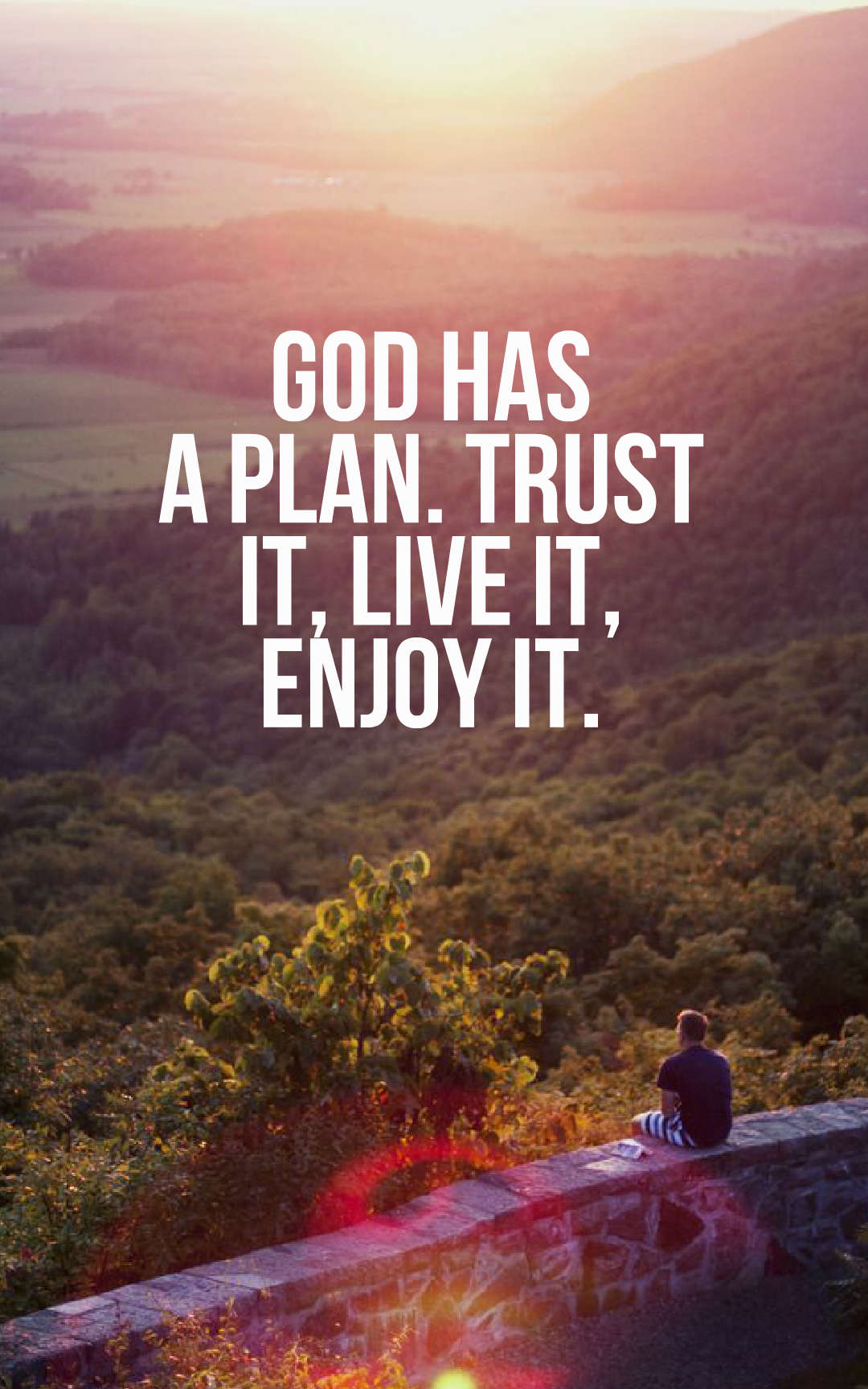 ---
"I talk to God but the sky is empty." — Sylvia Plath
---
Happy moments: Praise God.
Difficult moments: Seek God.
Quiet moments: Worship God.
Difficult moments: Trust God.
Every moment: Thank God.
---
"No color, no religion, no nationality should come between us, we are all children of God." — Mother Teresa
---
"I'm worried, I'm stressed, I'm confused, but I know that God will make the right things happen so it will all be ok."
---
"Sometimes God allows what he hates to accomplish what he loves." — Joni Eareckson Tada
---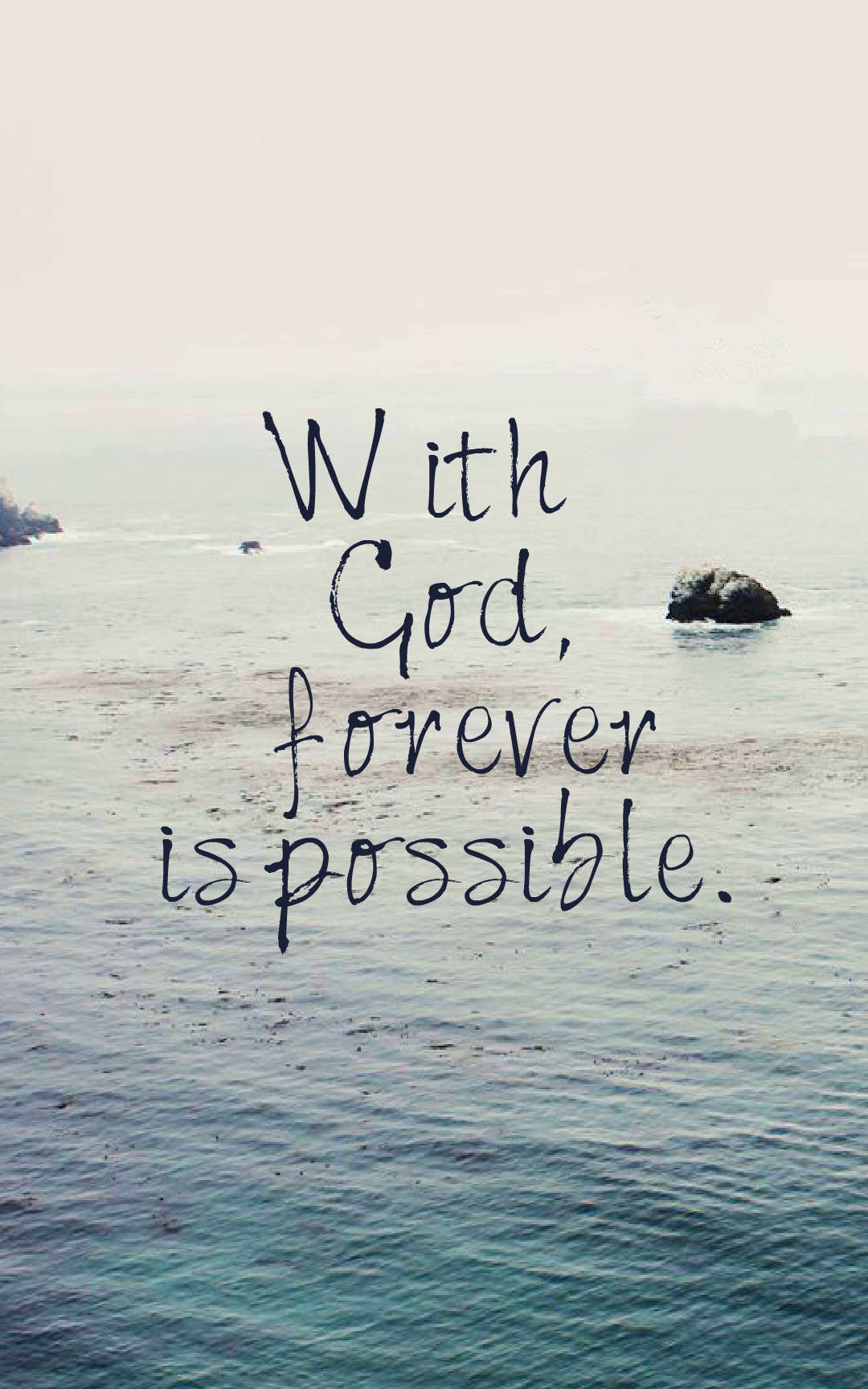 ---
"You are loved. You are wonderfully made. You are beautiful. You have the purpose. You are a masterpiece. God has a great plan for you."
---
"Keep calm, you may be weak but God is strong."
---
"Sometimes God is the only one who knows how you feel. Talk to Him. You are not alone."
---
"God gave us the gift of life; it is up to us to give ourselves the gift of living well." — Voltaire
---
"God has never stopped being good, we've just stop being grateful."
---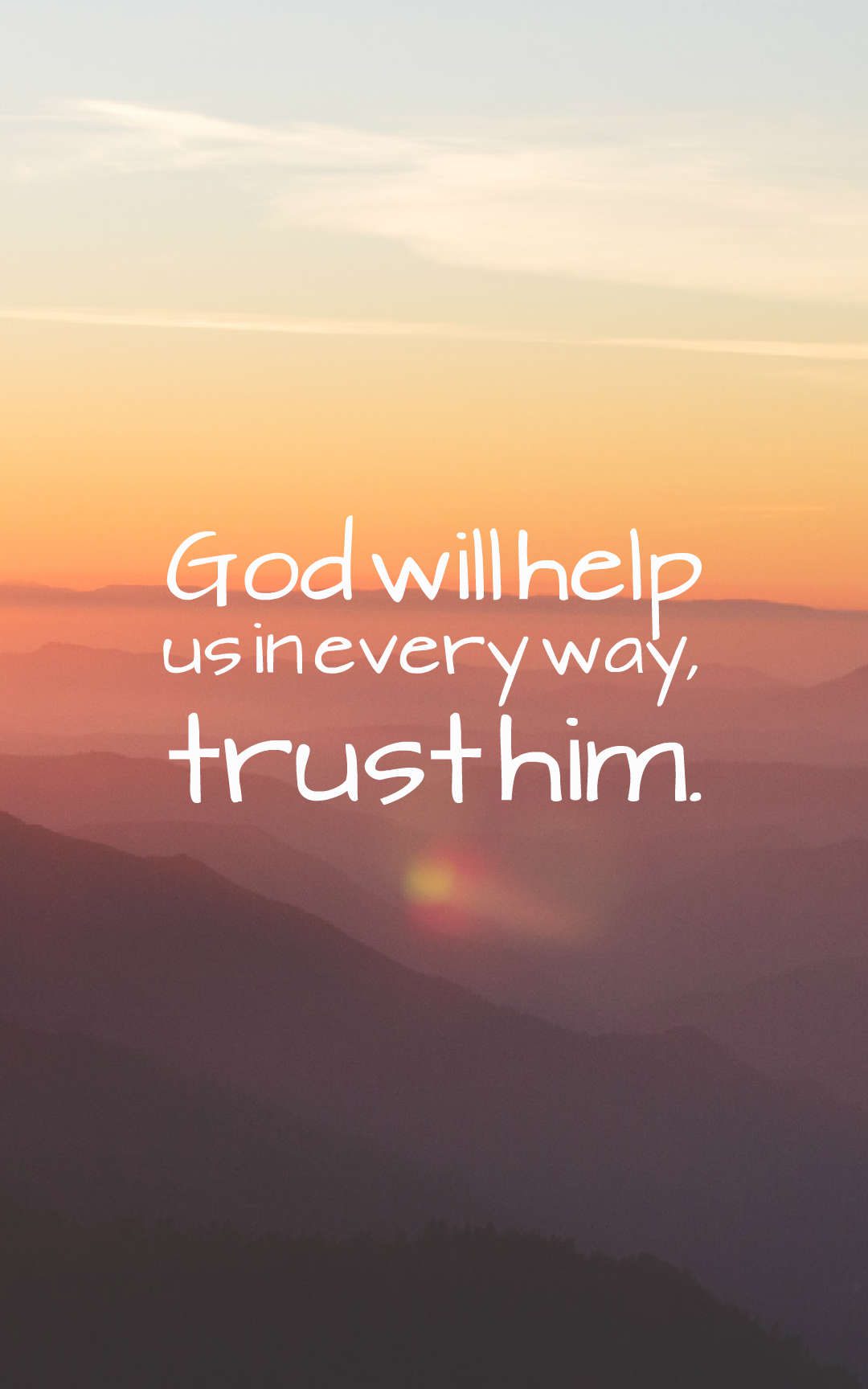 ---
"Sometimes God pushes us to our limits. It's because he has greater faith in us than we have in ourselves."
---
"Dear God, no matter what is going on in my life I thank you for the privilege of being alive today."
---
"God will never give you anything you can't handle, so don't stress." — Kelly Clarkson
---
"If God is making you wait, be prepared to get more than what you asked for."
---
"I searched for God and found only myself. I searched for myself and found only God." — Rumi
---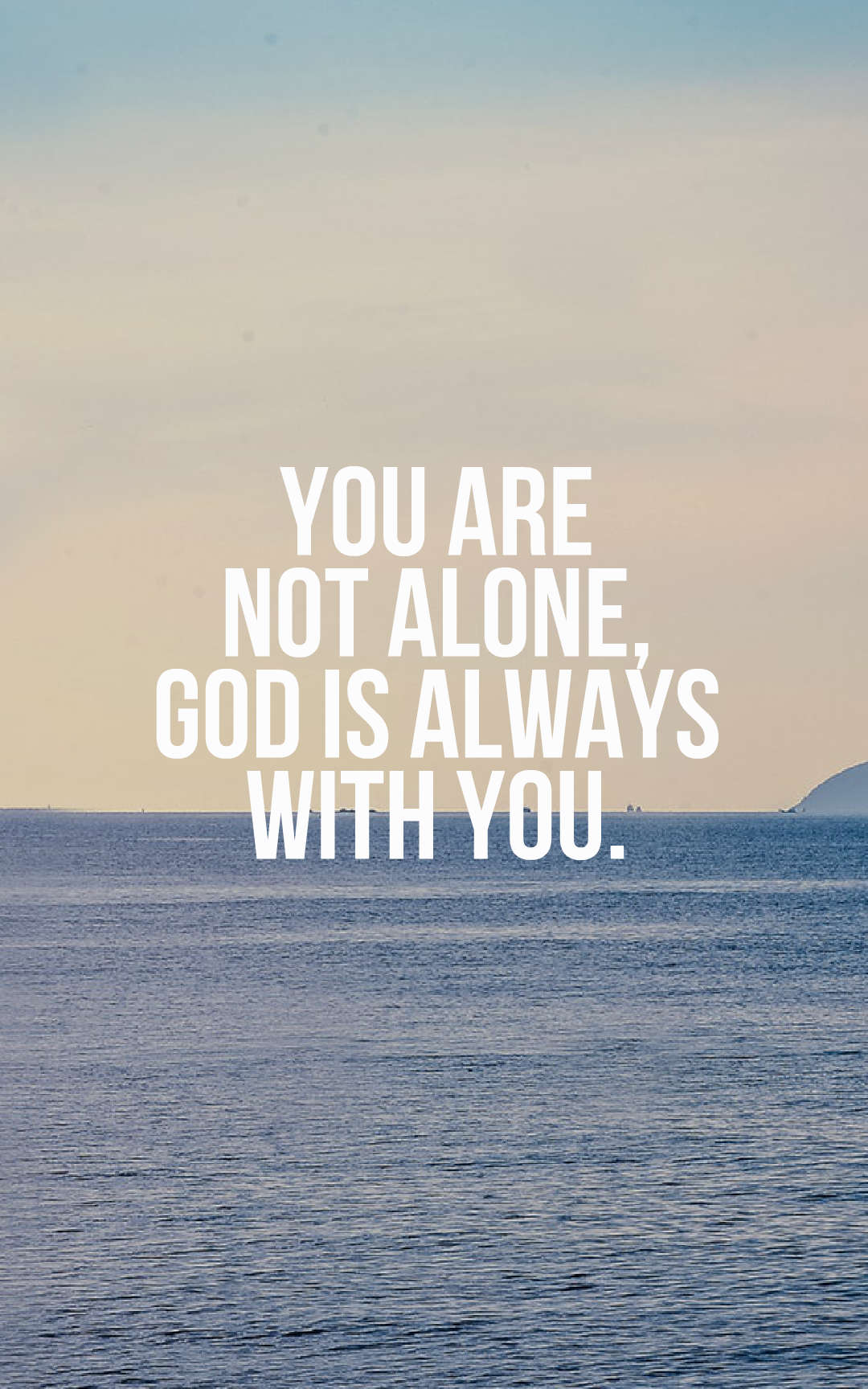 ---
"God has perfect timing; never early, never late. It takes a little patience and faith, but it's worth the wait."
---
"God is great! He does good things and everything He does is for a reason! Yes, He is real!! He is in my heart!"
---
"God loves you more in a moment than anyone could in a lifetime."
---
"You are not alone, God is always with you."
---
"God always gives us unexpected blessings."
---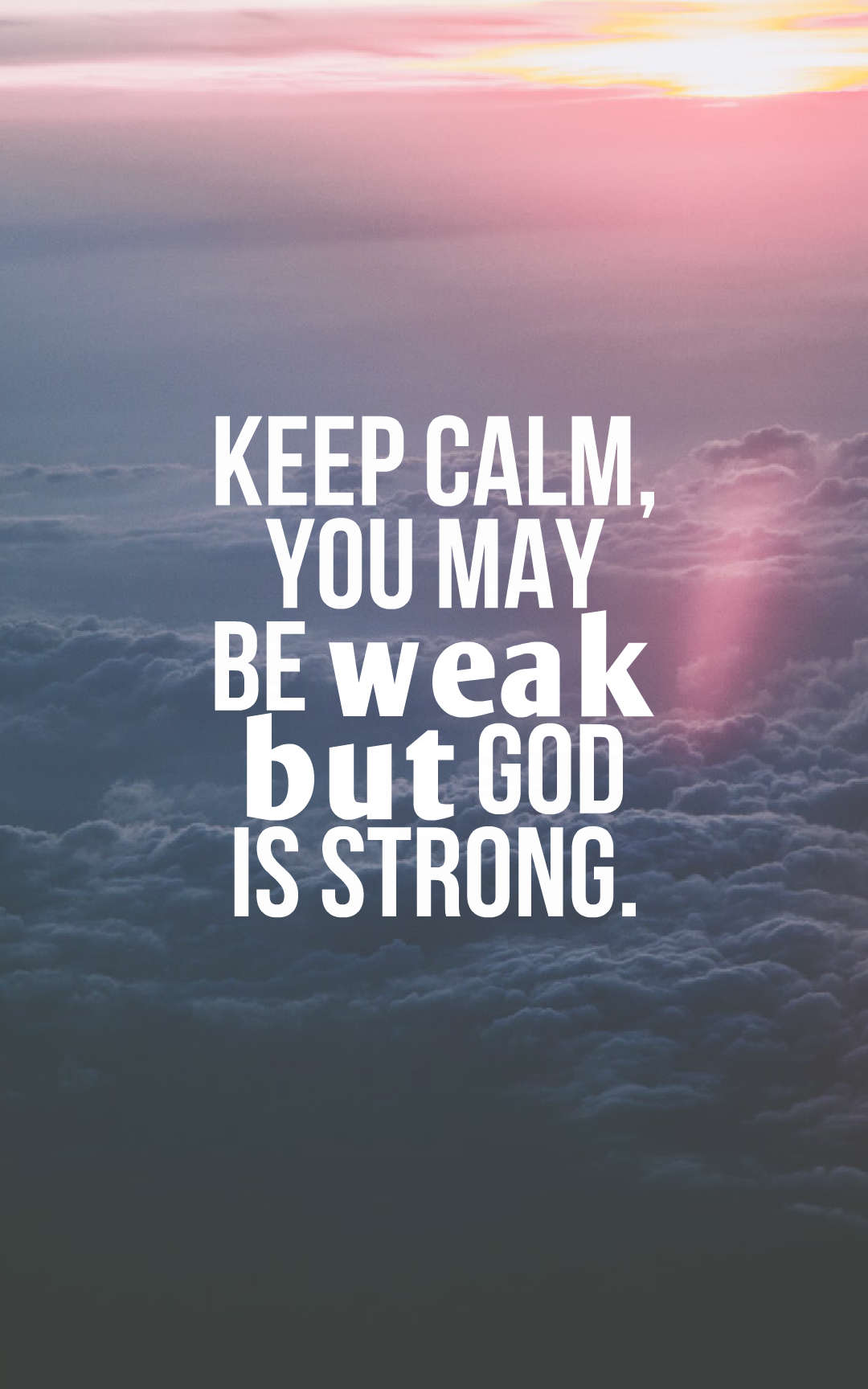 ---
"Let go of the past so God can open the door to your future."
---
"God let me accept the things I cannot change, the courage to change things I can & the wisdom to know the difference."
---
"With God, forever is possible."
---
"Life is very short, so forgive quickly, believe slowly, love truly, laugh loudly and always remember to thank God for it all."
---
"Nothing is too hard for prayer because nothing is too hard for God."
---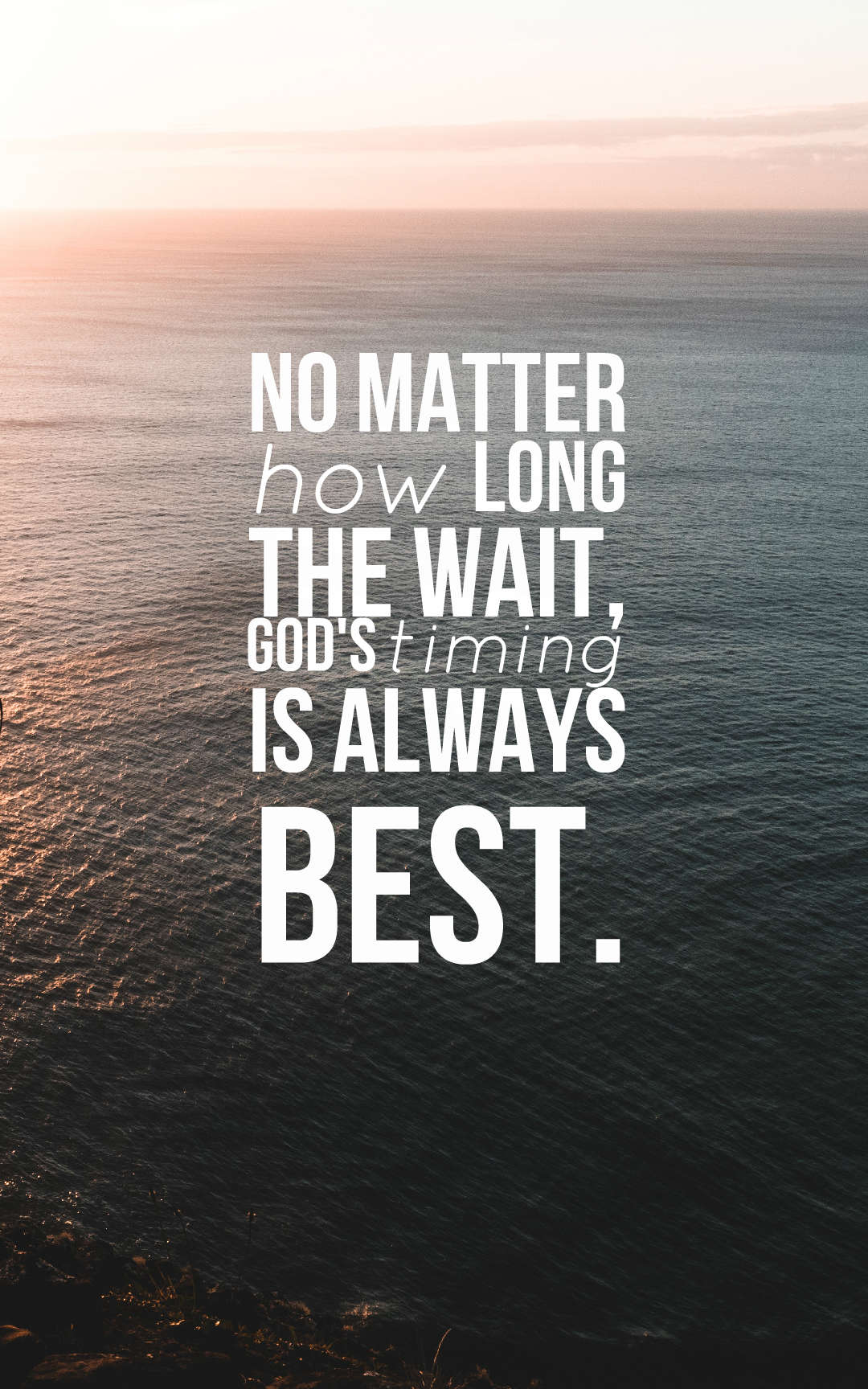 ---
"I believe if you keep your faith, you keep your trust, you keep the right attitude, if you're grateful, you'll see God open up new doors." — Joel Osteen
---
"If God changes your heart, be willing to change your plans." — Joyce Meyer
---
"God never takes something good away from us without having Intentions of replacing it with something better."
---
"Don't worry everything is going to be alright. Maybe not right this second, but God makes everything beautiful in his time."
---
"Dear God, I have so many problems in my life but I believe that you have planned better things ahead of me."
---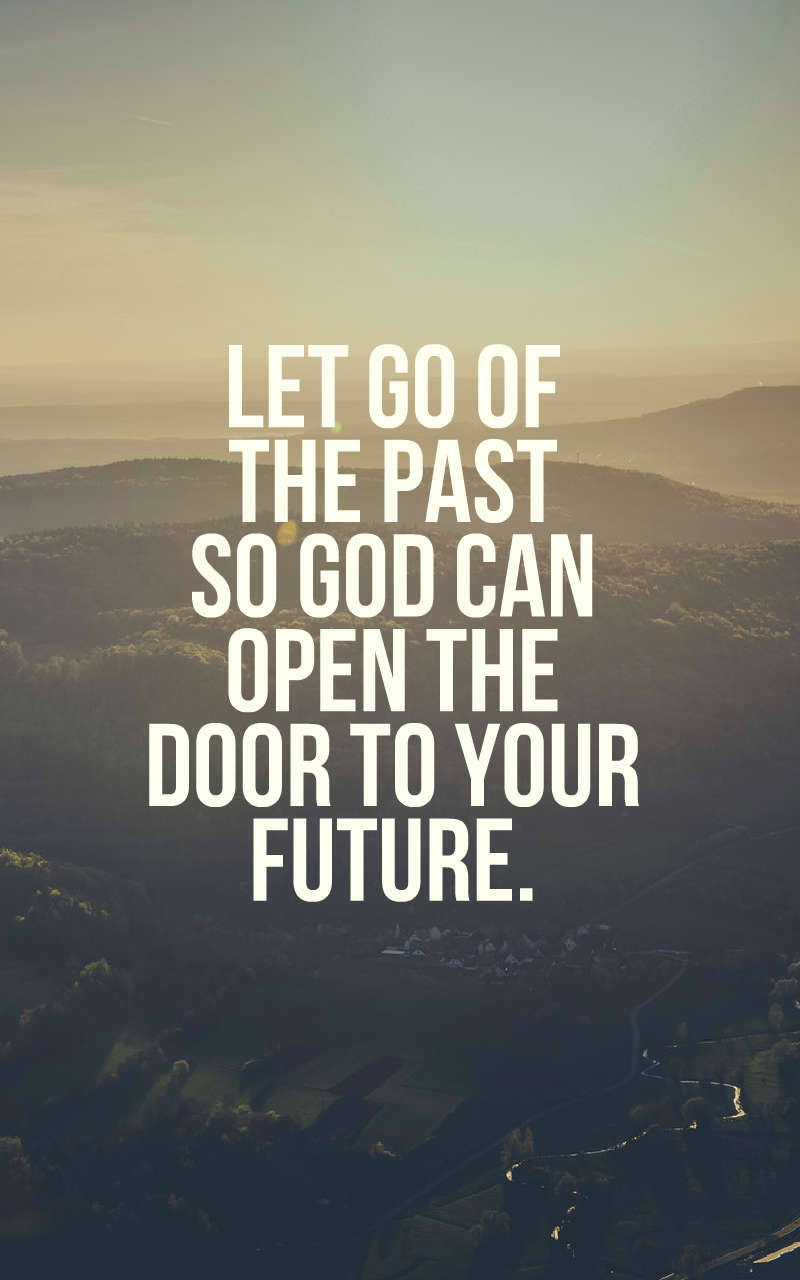 ---
"God will help us in every way, trust Him."
---
"Dear God, I wanna take a minute, not to ask for anything from you. But simply to say thank you, for all I have."
---
"God is taking care of you, even when it seems like your all alone; believe me, God is working hard behind the scenes of your life."
---
"GOD always has something for you, a key for every problem, a light for every shadow, a relief for every sorrow & a plan for every tomorrow."
---
"God has your back when no one else does; always trust in him. Why worry? God must do a new thing, God has a new plan; just live it, enjoy it, have faith and believe it. In essence, stay positive and good things will happen."
---
---
"God always puts the right people in your life at the right moment."
---
"God has a purpose for everything."
---
"I thank God for making me strong every day."
---
"Hold your head up high, and know God is in control he has a perfect plan for your life."
---
"The light which shines in the eye is really the light of the heart. The light which fills the heart is the light of God."
---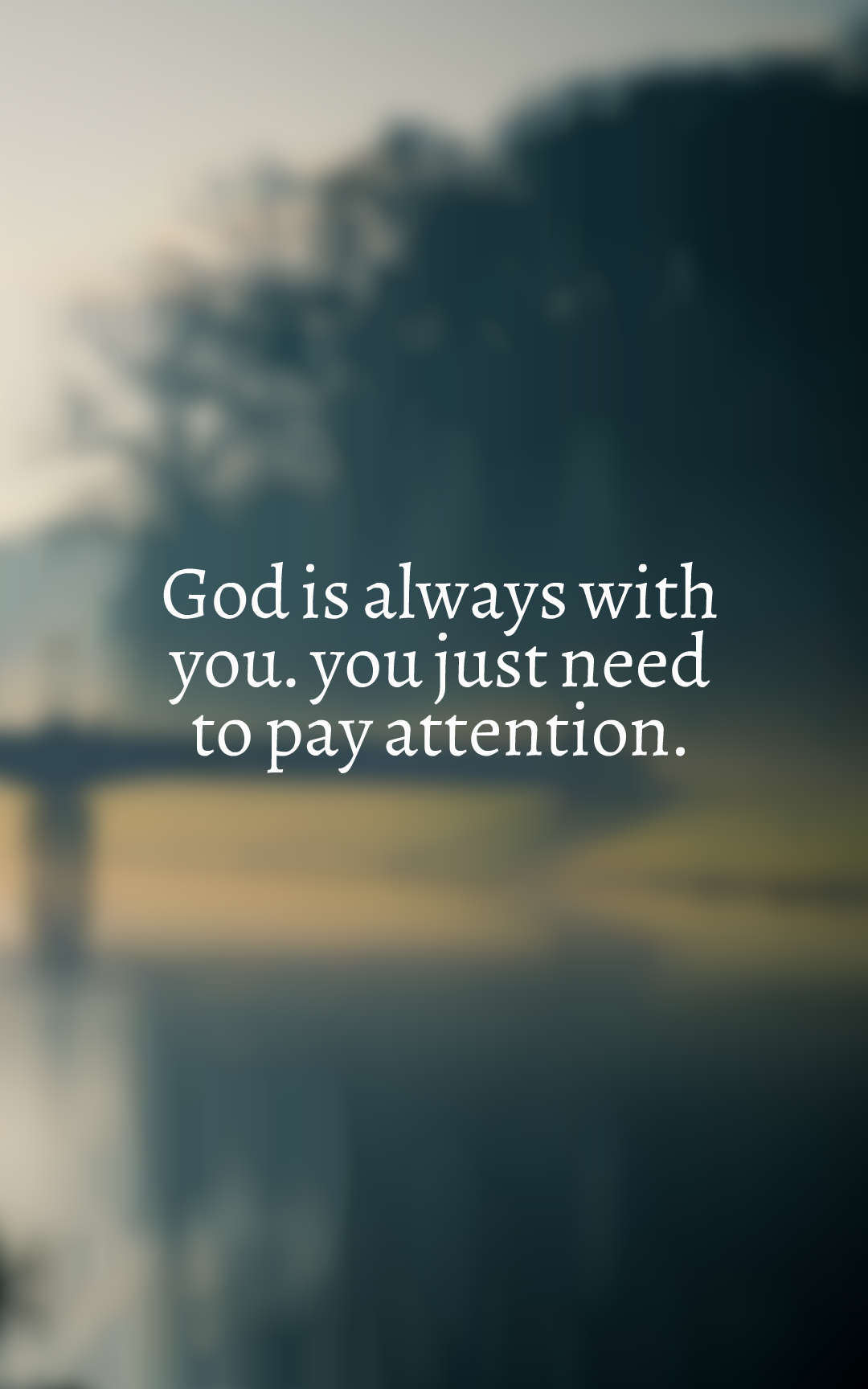 ---
"The biggest mistake we make is thinking life is all about our dreams and desires. We forget that God's Will always comes first."
---
"Live simply. Love generously. Speak truthfully. Pray daily. Leave everything else to God."
---
"Sometimes God doesn't give you what you want, not because you don't deserve it, but because you deserve more. Trust the process."
---
"Maybe bent, but not broken, everything happens for a reason. Because if God brings you to it, HE will bring you through it."
---
"God always leads us to where we need to be, not where we want to be."
---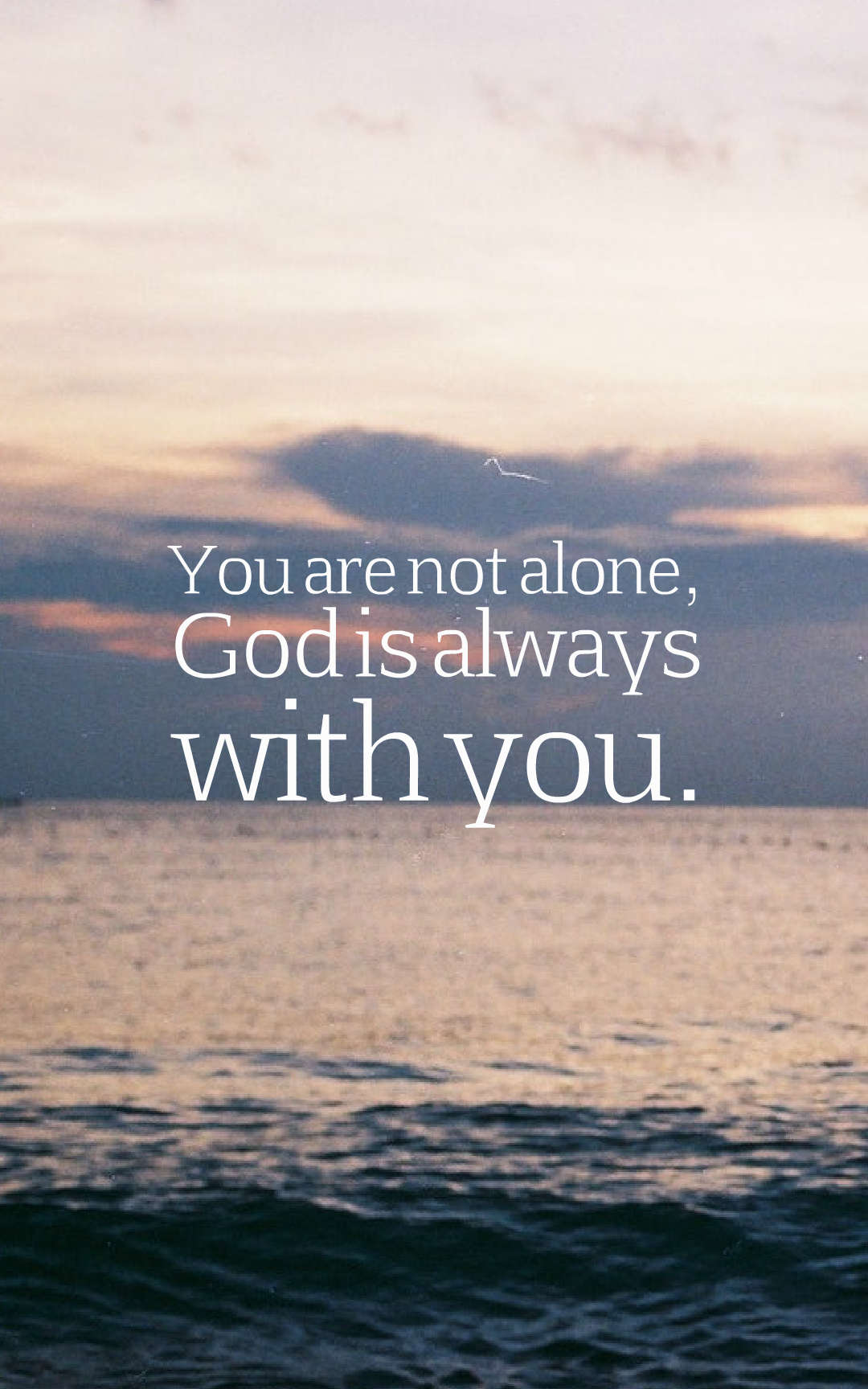 ---
"In the beginning, there was nothing. And God said, 'Let there be Light.' And there was still nothing. But, you could see it." — Dave Weinstein
---
"Don't be sad! God sends hope in the most desperate moments. The heaviest rain comes out of the darkest clouds." — Rumi
---
"Don't make the choice to go back to where you came from. God has bigger plans for you."
---
"Faith is not the belief that God will do what you want. It is the belief that God will do what is right." — Max Lucado
---
"God, you know my situation and you know I can't make it without you. Thank you for always being here by my side through it all."
---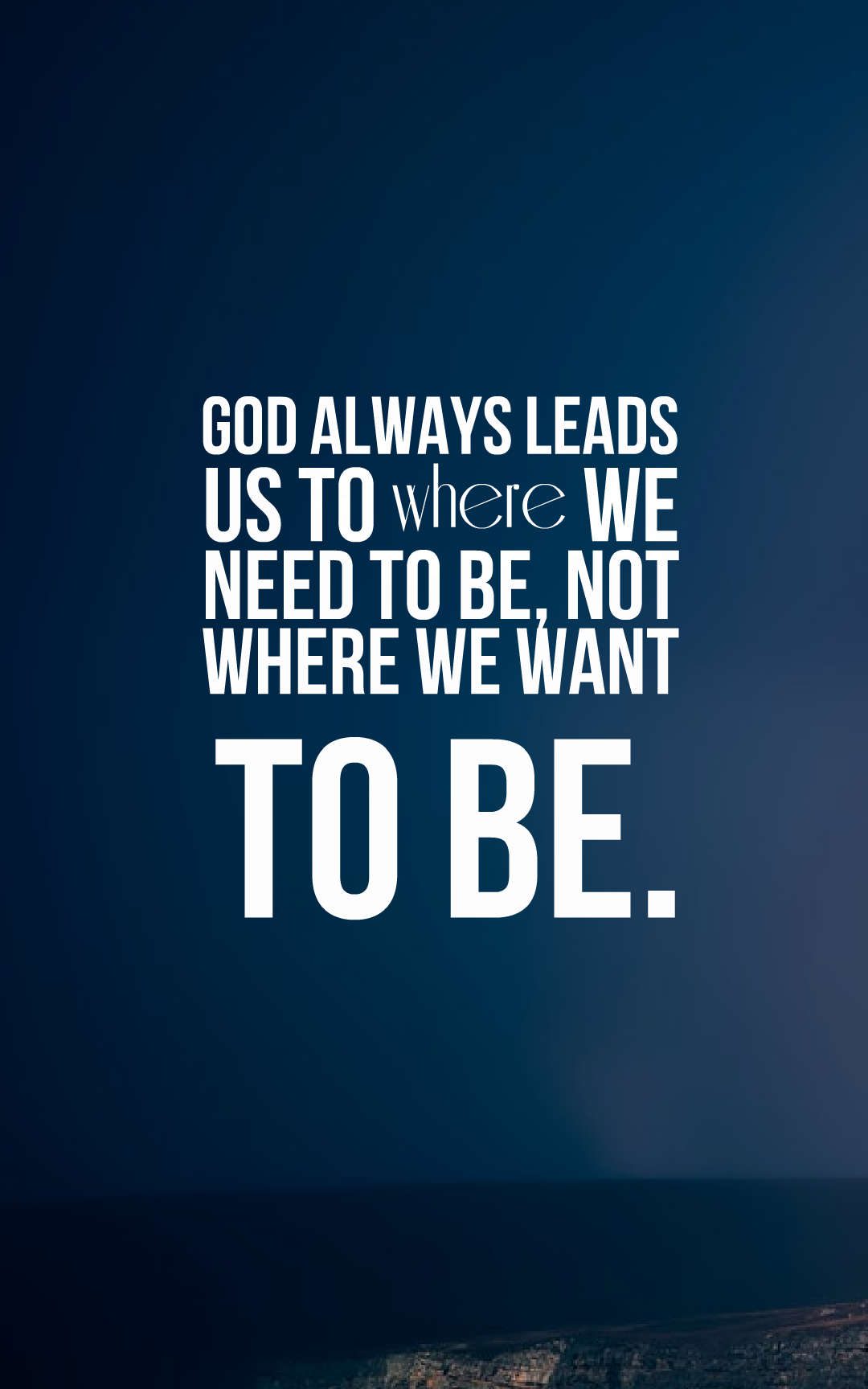 ---
"Prayer is the fastest and reliable connection to God."
---
"God sometimes takes us into troubled waters not to drown us, but to cleanse us."
---
"Everything happens for a reason. I may not understand it now but I believe that God is preparing me something better."
---
"God is always with you… You just need to pay attention."
---
"God only gives struggles to people who can overcome it" — Kim Woo Bin
---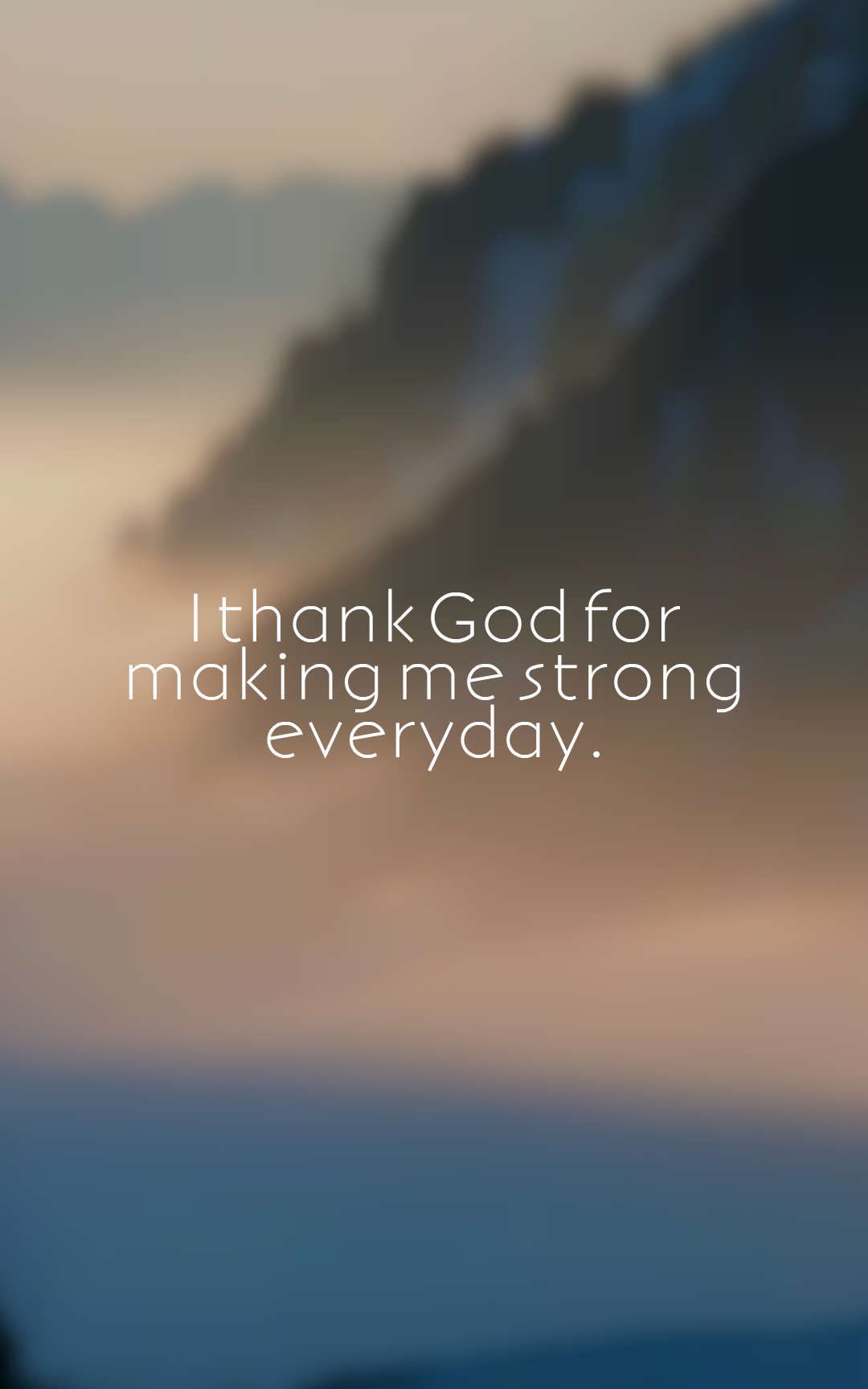 ---
"Dear God, if today I lose my hope, please remind me that your plans are better than my dreams."
---
"God will wreck your plans when He sees that your plans are about to wreck you."
---
"When you're down to nothing, God is up to something. The faithful see the invisible, believe the incredible & then receive the impossible."
---
Believing in someone is good, believing in yourself is great, believing in God is everything.
---
"A lonely day is God's way of saying that he wants to spend some quality time with you." — Criss Jami
---
"Yesterday is history, tomorrow is a mystery, today is a gift of God, which is why we call it the present." ― Bill Keane
---
"All God does is watch us and kill us when we get boring. We must never, ever be boring." ― Chuck Palahniuk
---
"The Christian does not think God will love us because we are good, but that God will make us good because He loves us." ― C.S. Lewis
---
"Chance is perhaps the pseudonym of God when he does not want to sign." ― Théophile Gautier
---
"When his life was ruined, his family killed, his farm destroyed, Job knelt down on the ground and yelled up to the heavens, "Why god? Why me?" and the thundering voice of God answered, There's just something about you that pisses me off." ― Stephen King
---
"God created war so that Americans would learn geography." ― Mark Twain
---
"I think God, in creating man, somewhat overestimated his ability." ― Oscar Wilde
---
"I am not sure exactly what heaven will be like, but I know that when we die and it comes time for God to judge us, he will not ask, 'How many good things have you done in your life?' rather he will ask, 'How much love did you put into what you did?" ― Mother Teresa
---
"To be a Christian means to forgive the inexcusable because God has forgiven the inexcusable in you." ― C.S. Lewis
---
"We are not necessarily doubting that God will do the best for us; we are wondering how painful the best will turn out to be." ― C.S. Lewis
---
"A woman's heart should be so hidden in God that a man has to seek Him just to find her." ― Max Lucado
---
"God will not look you over for medals, degrees or diplomas but for scars." ― Elbert Hubbard
---
"Just because you call an electric eel a rubber duck doesn't make it a rubber duck, does it? And God help the poor bastard who decides they want to take a bath with the duckie. (Jace Wayland)" ― Cassandra Clare
---
"We are all atheists about most of the gods that humanity has ever believed in. Some of us just go one god further." ― Richard Dawkins,
---
"A man can no more diminish God's glory by refusing to worship Him than a lunatic can put out the sun by scribbling the word 'darkness' on the walls of his cell." ― C.S. Lewis
---
"Tell your heart that the fear of suffering is worse than the suffering itself. And that no heart has ever suffered when it goes in search of its dreams, because every second of the search is a second's encounter with God and with eternity." ― Paulo Coelho
---
"In ancient times cats were worshipped as gods; they have not forgotten this." ― Terry Pratchett
---
"Never be afraid to trust an unknown future to a known God." ― Corrie ten Boom
---