Enjoy our collection of inspirational Football quotes and sayings with images, like and share our motivational Football quote collection.
Inspirational Football Quotes
---
"Football is football and talent is talent. But the mindset of your team makes all the difference." — Robert Griffin III
---
"As a footballer, you always want to test yourself against the best." — David Beckham
---
"Once you learn to quit, it becomes a habit." — Vince Lombardi Jr.
---
"Football is unconditional love." — Tom Brady
---
"Sometimes in football you have to hold your hand up and say, yeah, they're better than us." — Alex Ferguson
---
"Ability is what you're capable of doing. Motivation determines what you do. Attitude determines how well you do it." — Lou Holtz
---
"The game of life is a lot like football. You have to tackle your problems, block your fears, and score your points when you get the opportunity." — Lewis Grizzard
---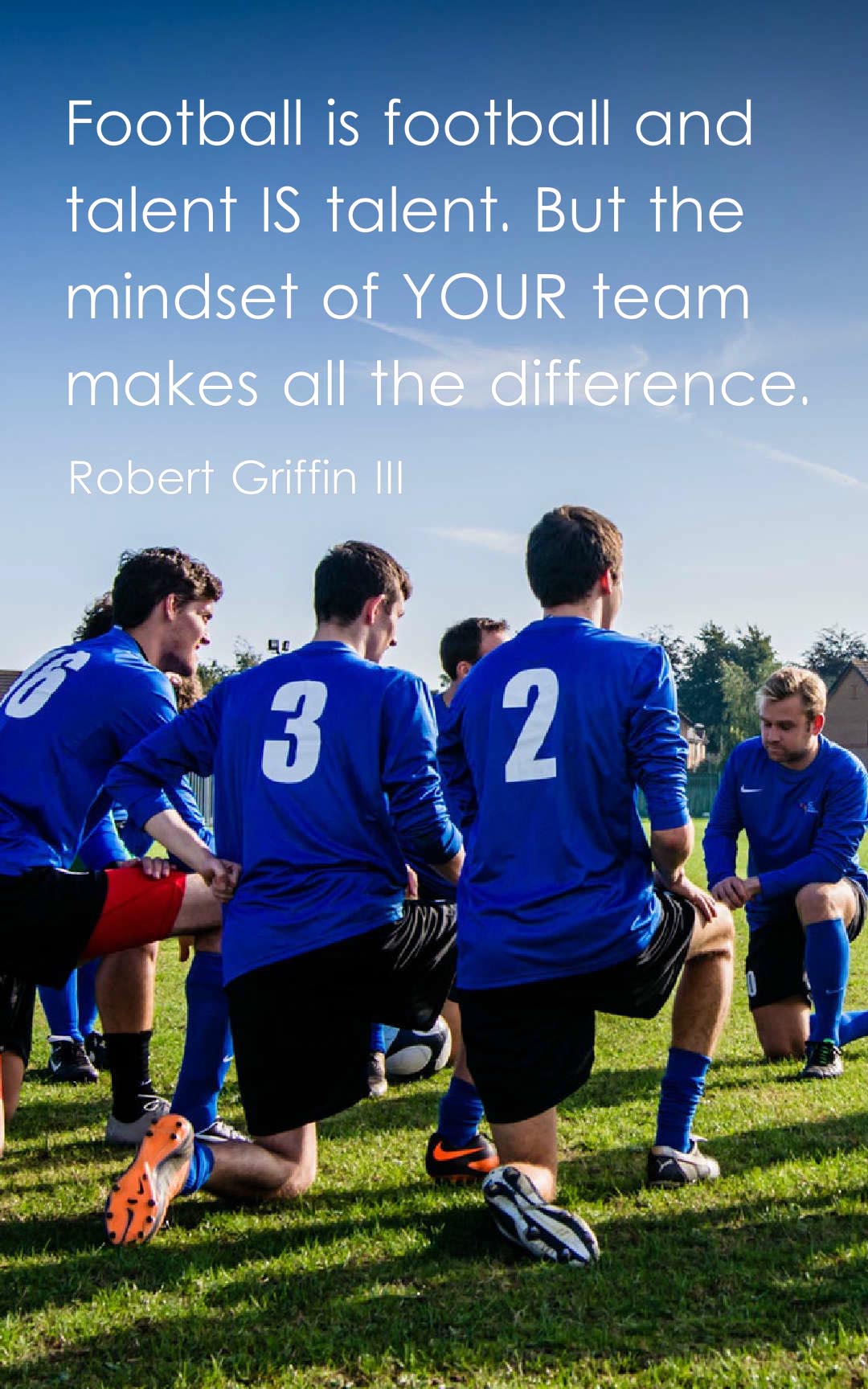 ---
"If football has taught me anything it is that you can overcome anything if, and only if, you love something enough." — Lionel Messi
---
"Believe you can achieve your football goals and you're halfway there." — Felicity Luckey
---
"The thing about football – the important thing about football – is that it is not just about football." — Terry Pratchett
---
"Football is a part of I. When I play, the world wakes up around me." — Bob Marley
---
"Football taught me how hard you had to work to achieve something." — Kenny Chesney
---
"In football, everything is complicated by the presence of the opposite team." — Jean-Paul Sartre
---
"Motivation is not something I struggle with. I love playing football, I love being in training." — Lionel Messi
---
"Football is my sanctuary. It's where I go to escape. It's where I'm most happy." — Odell Beckham, Jr.
---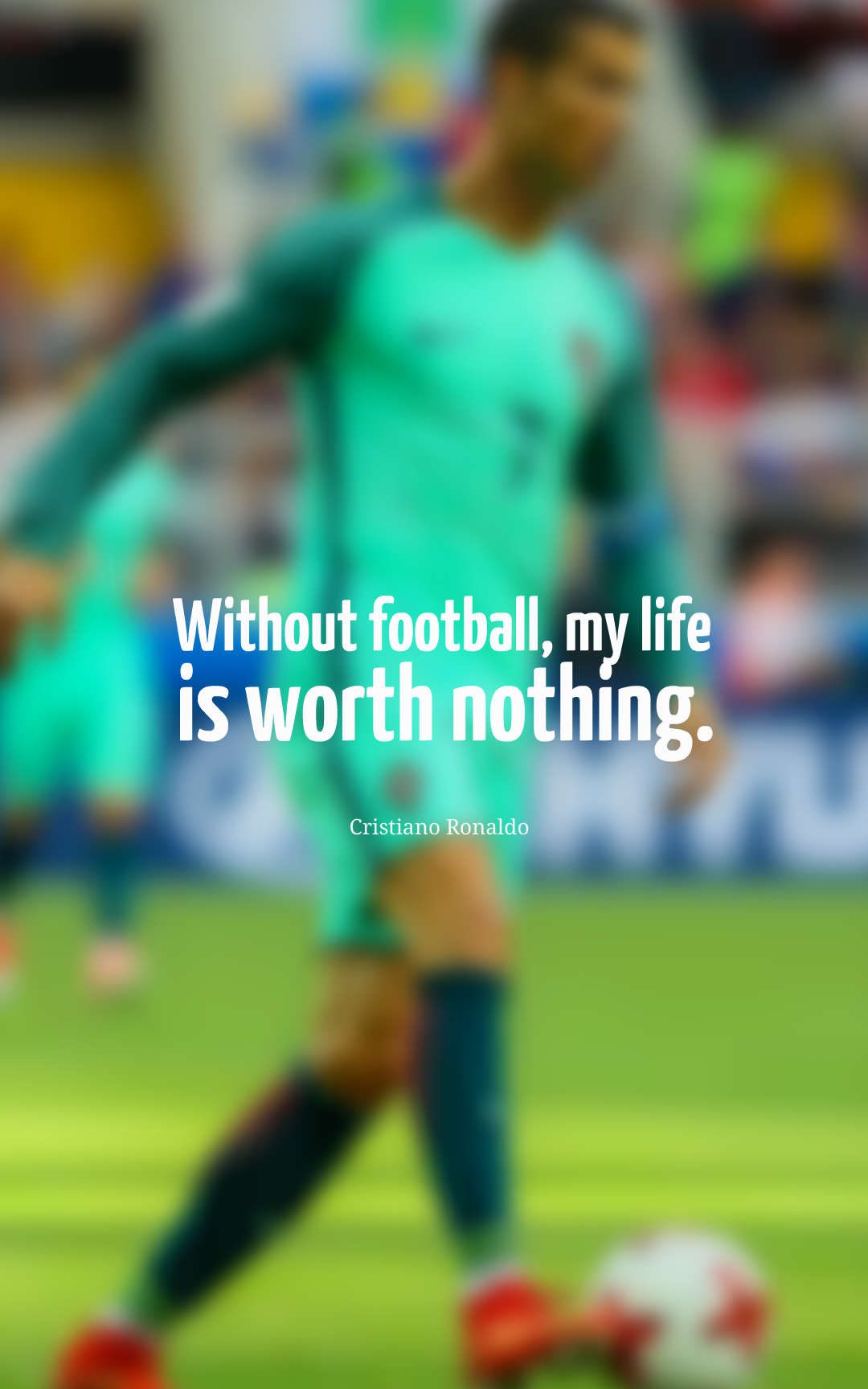 ---
"The Enemy of the best is the good. If you're always settling with what's good, you'll never be the best." — Jerry Rice
---
"A team is not made up of isolated individuals. Always stay in the game. Don't be passive. Football is a team game. No one plays alone. Success depends on your whole team being a single unit." — Pelé
---
"Football is about joy. It's about dribbling. I favour every idea that makes the game beautiful. Every good idea has to last." — Ronaldinho
---
"That's the beauty of sport. Sometimes you laugh, sometimes you cry." — Pep Guardiola
---
"A football coach is a person who is willing to lay down your life for the good of his team." — Unknown
---
"Without football, my life is worth nothing." — Cristiano Ronaldo
---
"Every time I step into the pitch, all my troubles go away. The only thing that matters on the field is a beautiful game." — Unknown
---
"The most valuable player is the one who makes the most players valuable." — Peyton Manning
---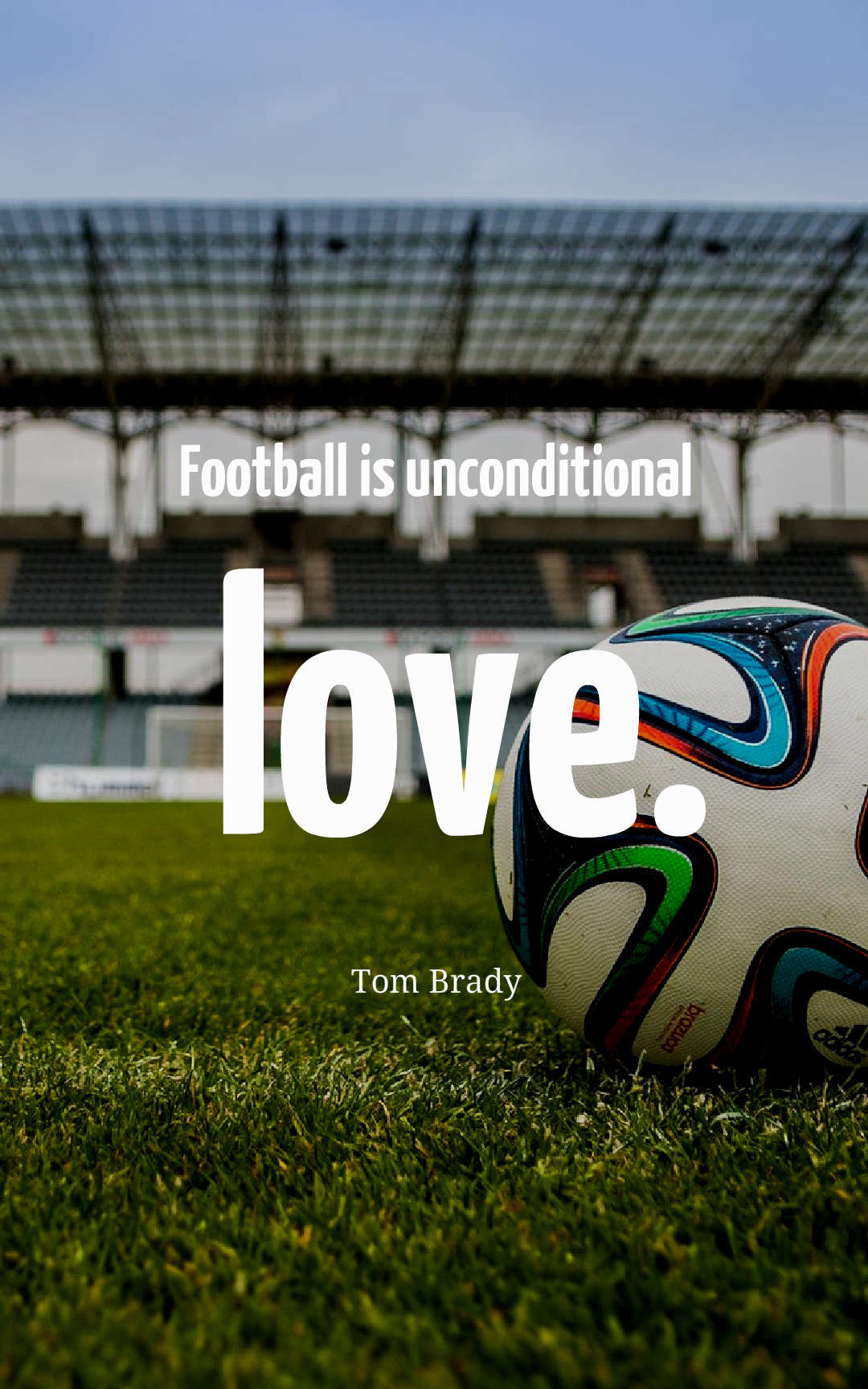 ---
"To be a better football player than you've ever been, you have to do something you've never done." — Felicity Luckey
---
"Football is a simple game. Twenty-two men chase a ball for 90 minutes and at the end, the Germans always win." — Gary Lineker
---
"Don't aspire to be the best on the team. Aspire to be the best for the team." — Unknown
---
"Attitude is a little thing that makes a big difference between football success and football failure." — Felicity Luckey
---
"Football is like life – it requires perseverance, self-denial, hard work, sacrifice, dedication and respect for authority." — Vince Lombardi
---
"A lot of football success is in the mind. You must believe you are the best and then make sure that you are." — Bill Shankly
---
"Playing football with your feet is one thing but playing football with your heart is another." — Unknown
---
"Football is a game about feelings and intelligence." — Jose Mourinho
---
"You have to fight to reach your dream. You have to sacrifice and work hard for it." — Lionel Messi
---