Like and share our beautiful collection of inspirational Gardening quotes and sayings with images.
Famous Gardening Quotes
---
"Garden as though you will live forever." — William Kent
---
"If you have a garden and a library, you have everything you need." — Marcus Tullius Cicero
---
"To plant a garden is to believe in tomorrow." — Audrey Hepburn
---
"Life begins the day you start a garden." — Chinese proverb
---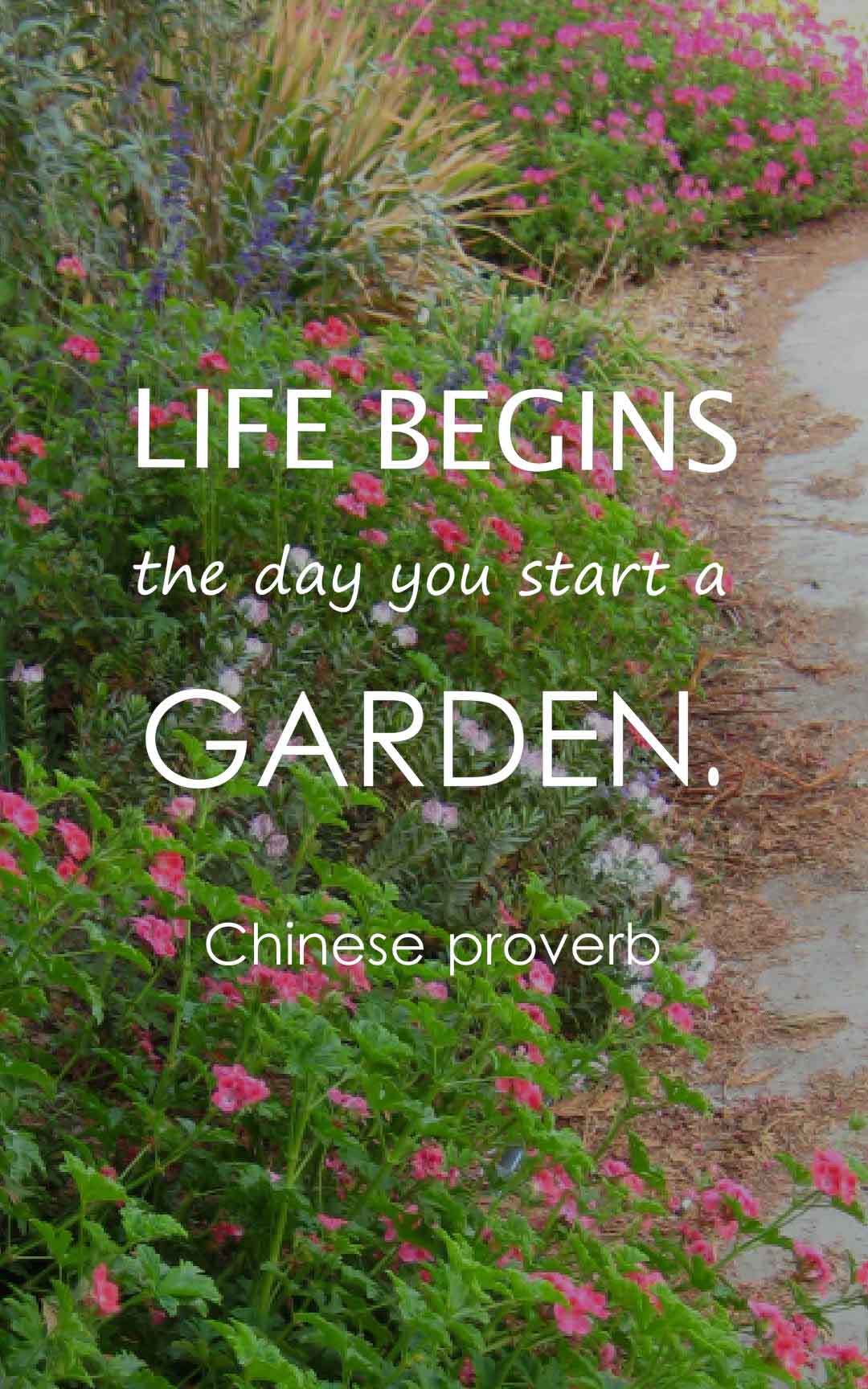 ---
"I'm not surfing much anymore, but I love hiking and gardening, and I'm always wearing a hat and sunblock." — Carolyn Murphy
---
"Gardens are not made by singing 'Oh, how beautiful,' and sitting in the shade." — Rudyard Kipling
---
75 Amazing Flower Quotes With Images
---
"My garden is my most beautiful masterpiece" — Claude Monet
---
"Gardening adds years to your life and life to your years." — Unknown
---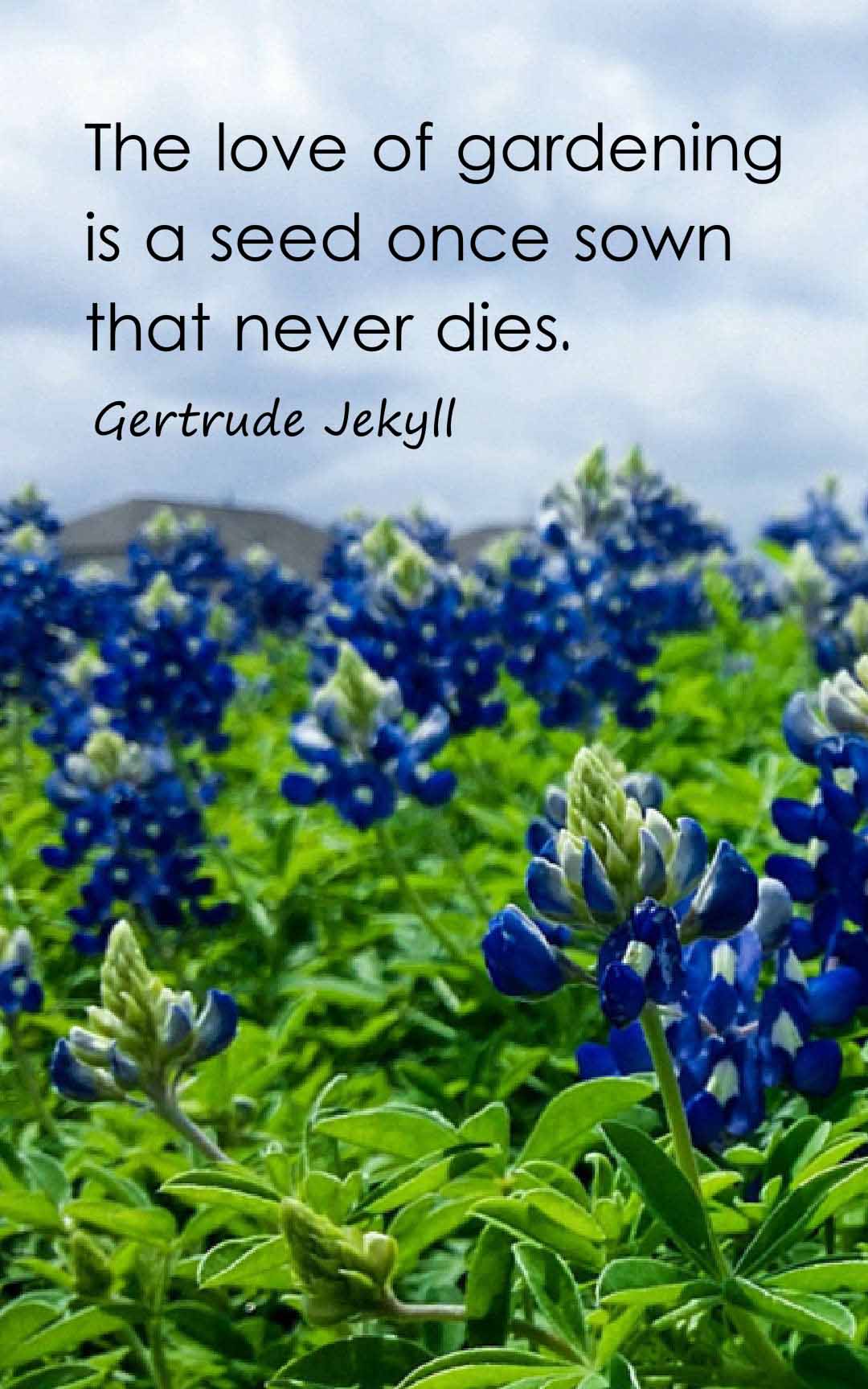 ---
"In the spring, at the end of the day, you should smell like dirt." — Margaret Atwood
---
"Gardening gives one back a sense of proportion about everything – except itself." — May Sarton
---
"God Almighty first planted a garden. And indeed, it is the purest of human pleasures." — Francis Bacon
---
"We can complain because rose bushes have thorns, or rejoice because thorn bushes have roses." — Abraham Lincoln
---
"The garden suggests there might be a place where we can meet nature halfway." — Michael Pollan
---
"You can cut all the flowers but you cannot keep spring from coming." — Pablo Neruda
---
72 Beautiful Beauty of Nature Quotes And Sayings
---
"Wherever you have a plot of land, however small, plant a garden. Staying close to the soil is good for…" — Spencer W. Kimbal
---
"Plant and your spouse plants with you; weed and you weed alone." — Jean-Jacques Rousseau
---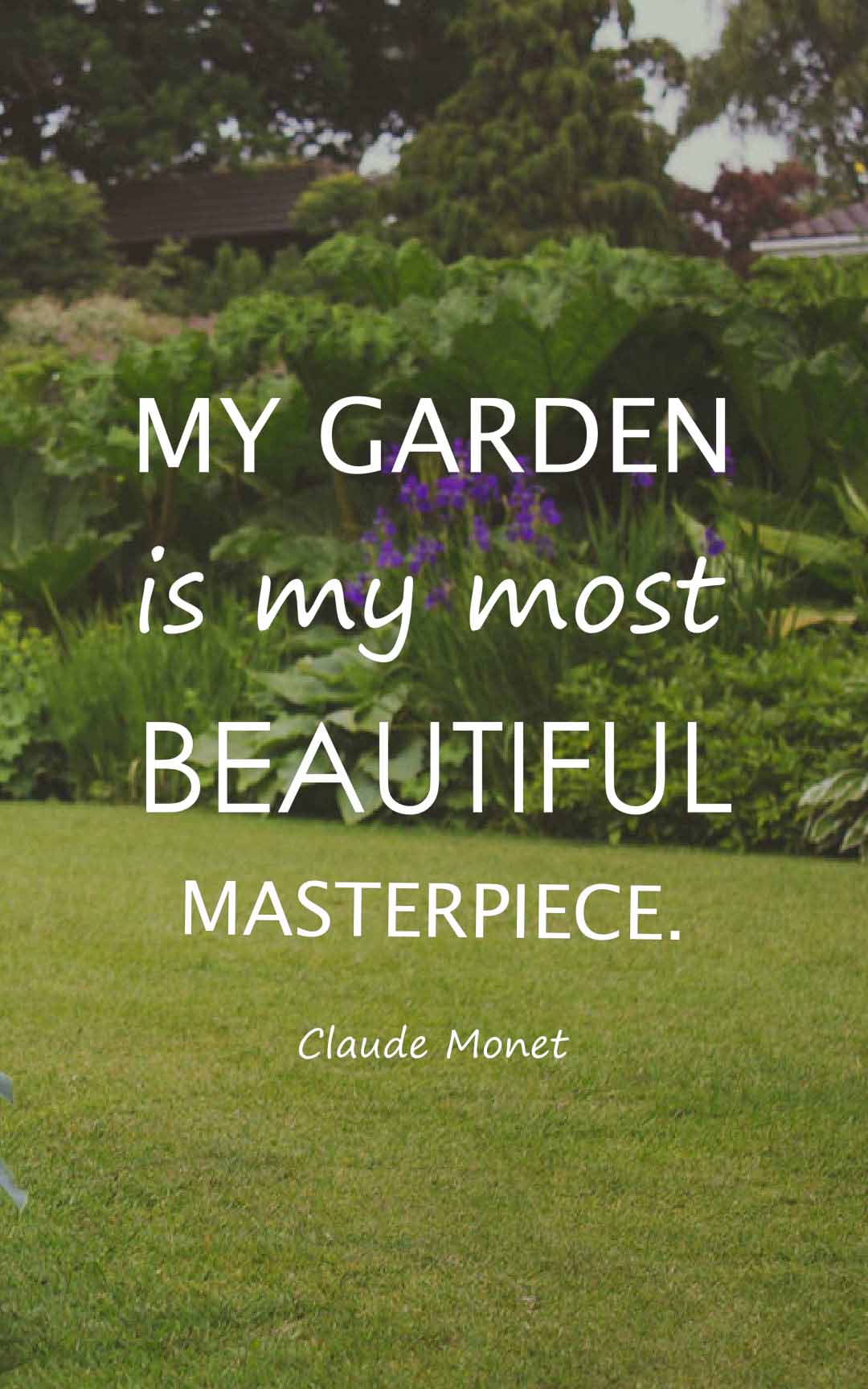 ---
"Flowers always make people better, happier, and more helpful; they are sunshine, food and medicine for the soul." — Luther Burbank
---
"I love spring anywhere, but if I could choose I would always greet it in a garden." — Ruth Stout
---
"Gardening is the art that uses flowers and plants as paint, and the soil and sky as canvas." — Elizabeth Murray
---
"The glory of gardening: hands in the dirt, head in the sun, heart with nature. To nurture a garden is to feed not just on the body, but the soul." — Alfred Austin
---
"How lovely is the silence of growing things." — Unknown
---
"All gardening is landscape painting." — Alexander Pope
---
60 Inspirational Environmental Quotes And Sayings
---
"A garden requires patient labor and attention. Plants do not grow merely to satisfy ambitions or to fulfill good intentions. They thrive because someone expended effort on them." — Liberty Hyde Bailey
---
"Gardening simply does not allow one to be mentally old, because too many hopes and dreams are yet to be realized." — Allan Armitage
---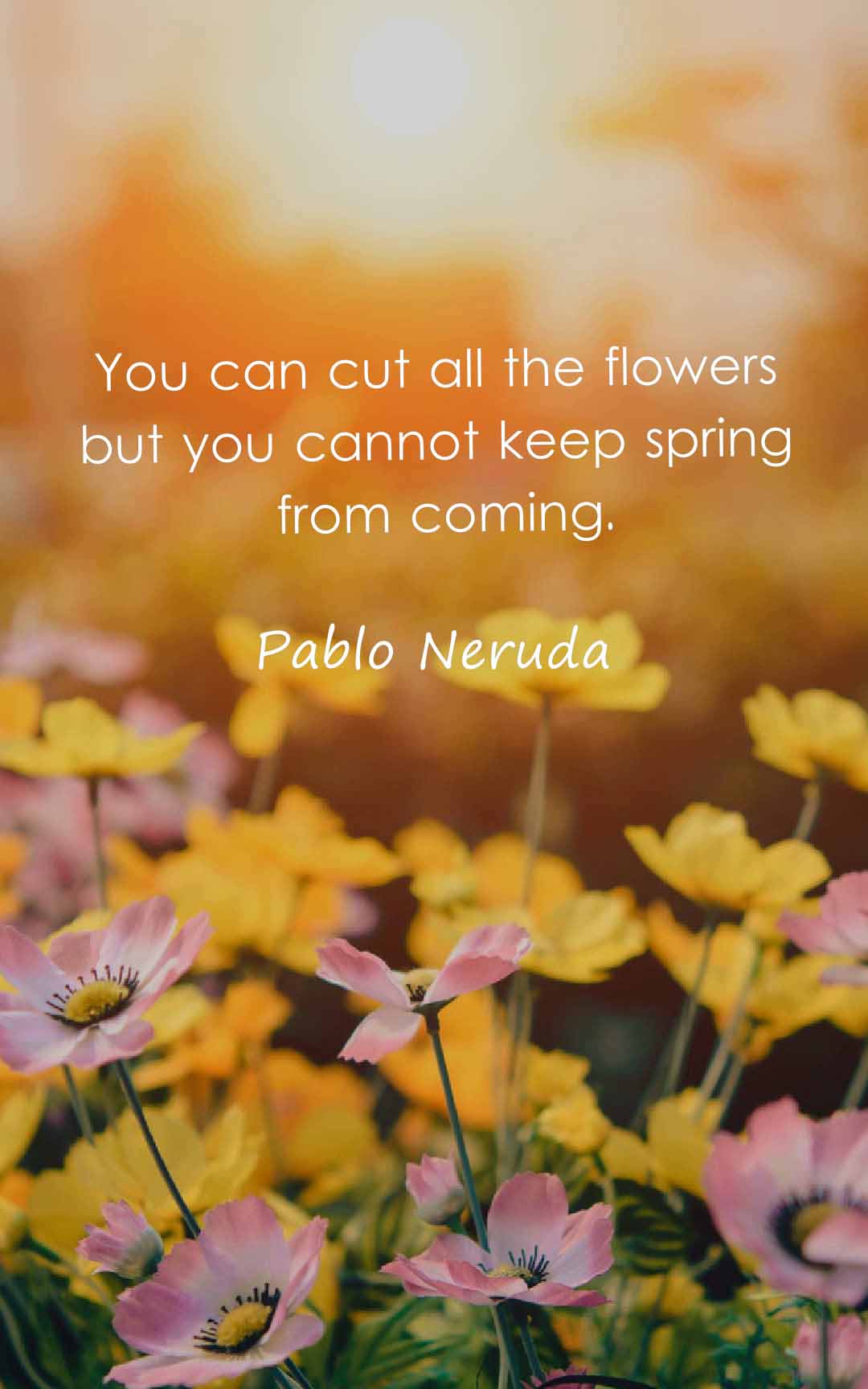 ---
"Gardening is learning, learning, learning. That's the fun of them. You're always learning." — Helen Mirren
---
"The grass is greener where you water it." — Neil Barringham
---
"You have to get up and plant the seed and see if it grows, but you can't just wait around, you have to water it and take care of it." — Bootsy Collins
---
"I always think of a show like a plant – a little pruning now and then keeps it healthy, but you shouldn't pull it out and chop the roots up." — Len Goodman
---
"I like gardening — it's a place where I find myself when I need to lose myself." — Alice Sebold
---
"Gardening: The fine art of soil to soul." — Jan Bills
---
20 Inspirational River Quotes and Sayings
---
"It is only the farmer who faithfully plants seeds in the Spring, who reaps a harvest in the Autumn." — B. C. Forbes
---
"Gardening is how I relax. It's another form of creating and playing with colors." — Oscar de la Renta
---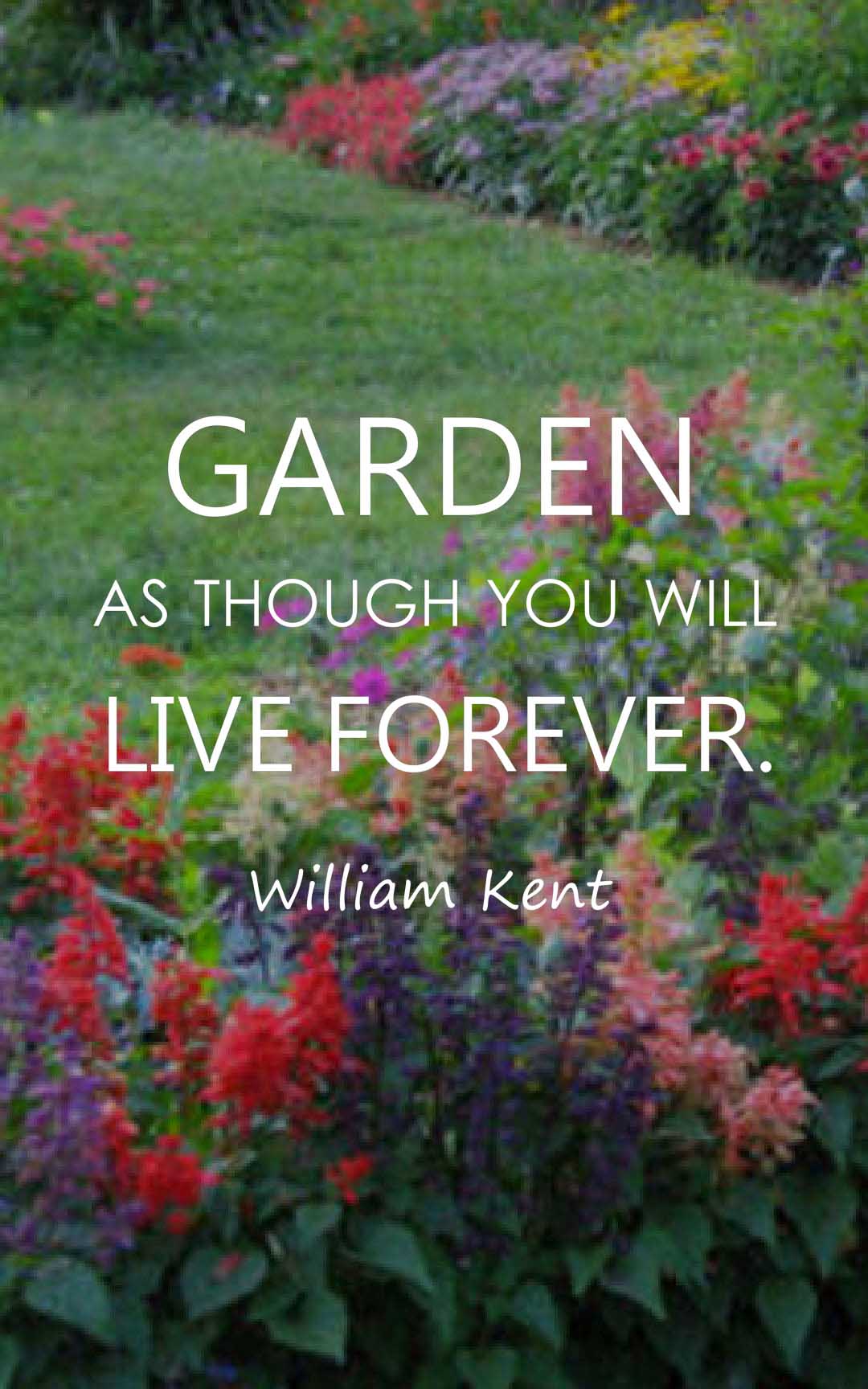 ---
"We might think we are nurturing out the garden, but of course it's our garden that is really nurturing us." — Jenny Uglow
---
"Everyone wants instant everything, and they want instant success, but I always think you should treat things in the arts like a garden, and let them grow." — Penelope Keith
---
"Beauty surrounds us, but usually we need to be walking in a garden to know it." — Rumi
---
"The love of gardening is a seed once sown that never dies." — Gertrude Jekyll
---
"Every spring is the only spring — a perpetual astonishment." — Ellis Peters
---
"I am more myself in a garden than anywhere else on earth." — Unknown
---
"I want to do to you what spring does with the cherry trees." — Pablo Neruda
---
"The average gardener probably knows little about what is going on in his or her garden." — Ken Thompson
---
Hopefully, you will enjoy this famous and inspirational collection of gardening quotes and sayings. please don't forget to share these quotes.