Like and share our beautiful collection of inspirational mountain quotes and sayings with images.
Mountain Quotes
"You have to climb a mountain before you can enjoy the view." — Unknown
"Chasing angels or fleeing demons, go to the mountains." ― Jeffrey Rasley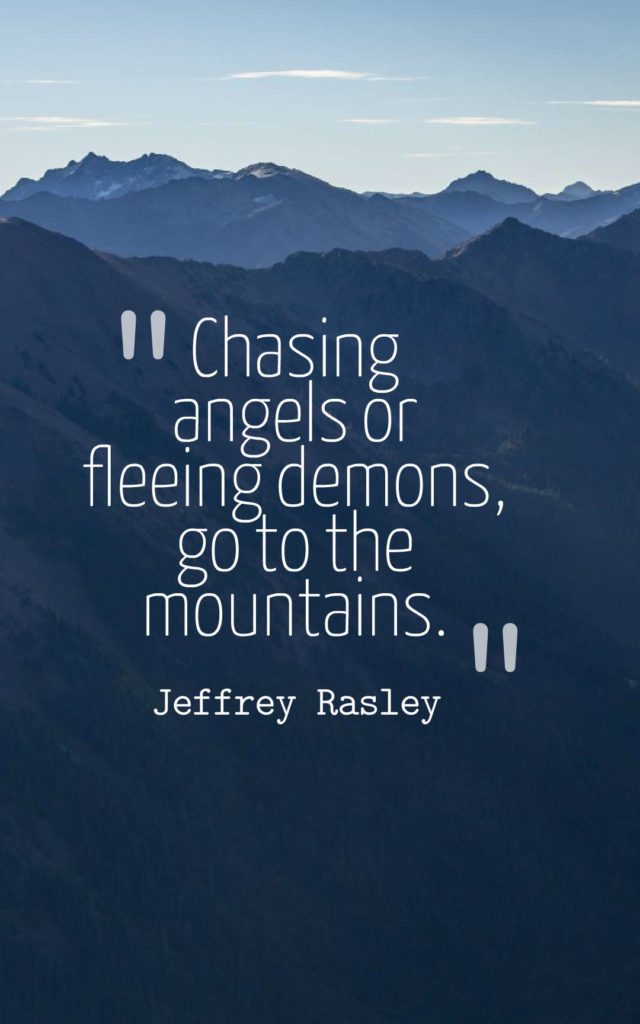 "Climb the mountain so you can see the world, not so the world can see you." — David McCullough Jr.
"Each fresh peak ascended teaches something." — Sir Martin Convay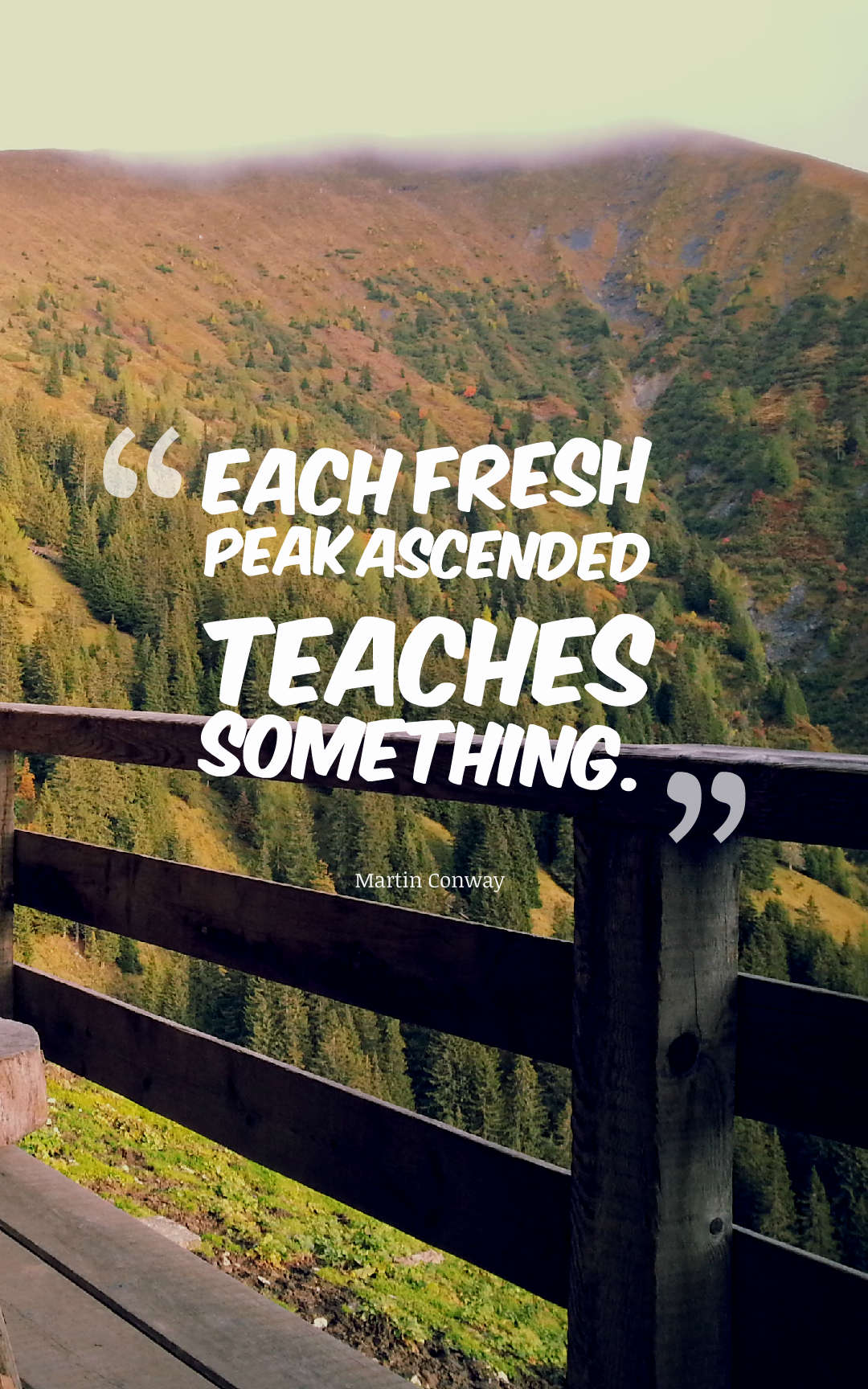 "Be still like a mountain and flow like a great river." — Lao Tzu
"Earth and sky, woods and fields, lakes and rivers, the mountain and the sea, are excellent schoolmasters, and teach some of us more than we can ever learn from books." — John Lubbock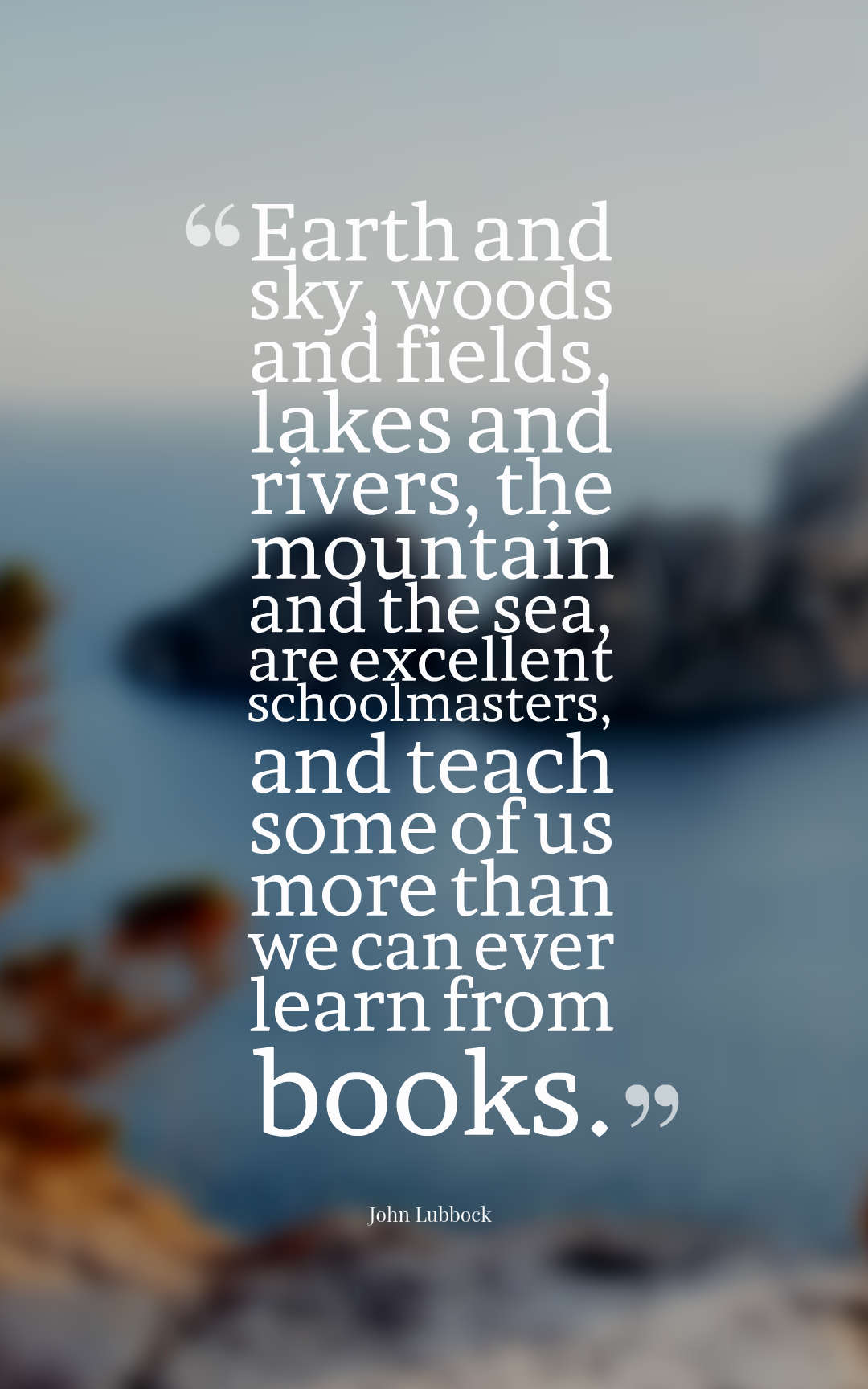 "Everyone wants to live on top of the mountain, but all the happiness and growth occurs from climbing it." — Unknown
"Every mountain top is within reach if you just keep climbing." — Barry Finlay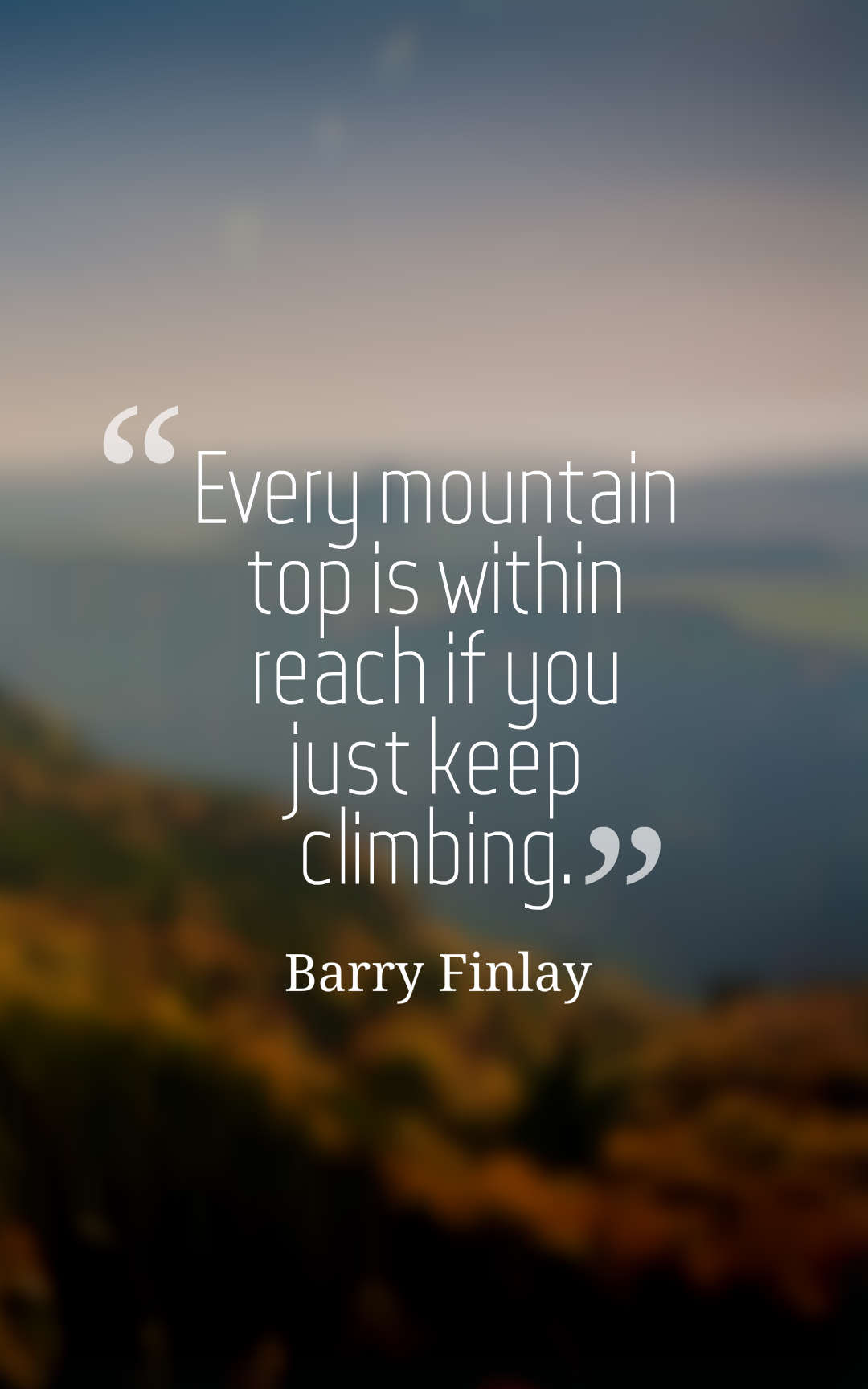 "The steeper the mountain the harder the climb the better the view from the finishing line." — Unknown
"Go where you feel the most alive." — Unknown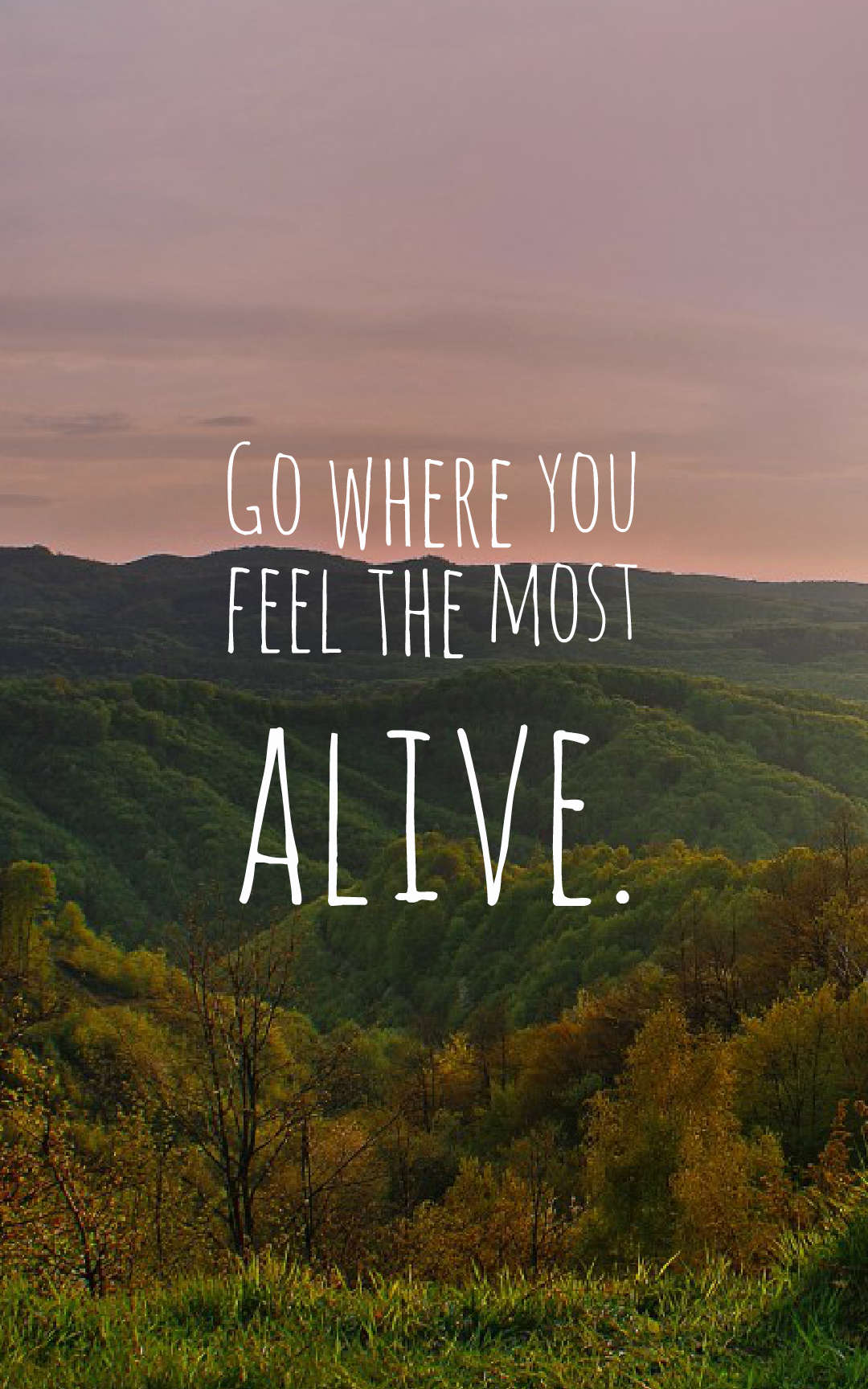 "Somewhere between the bottom of the climb and the summit is the answer to the mystery why we climb." — Greg Child
"Great things are done when men and mountains meet." — William Blake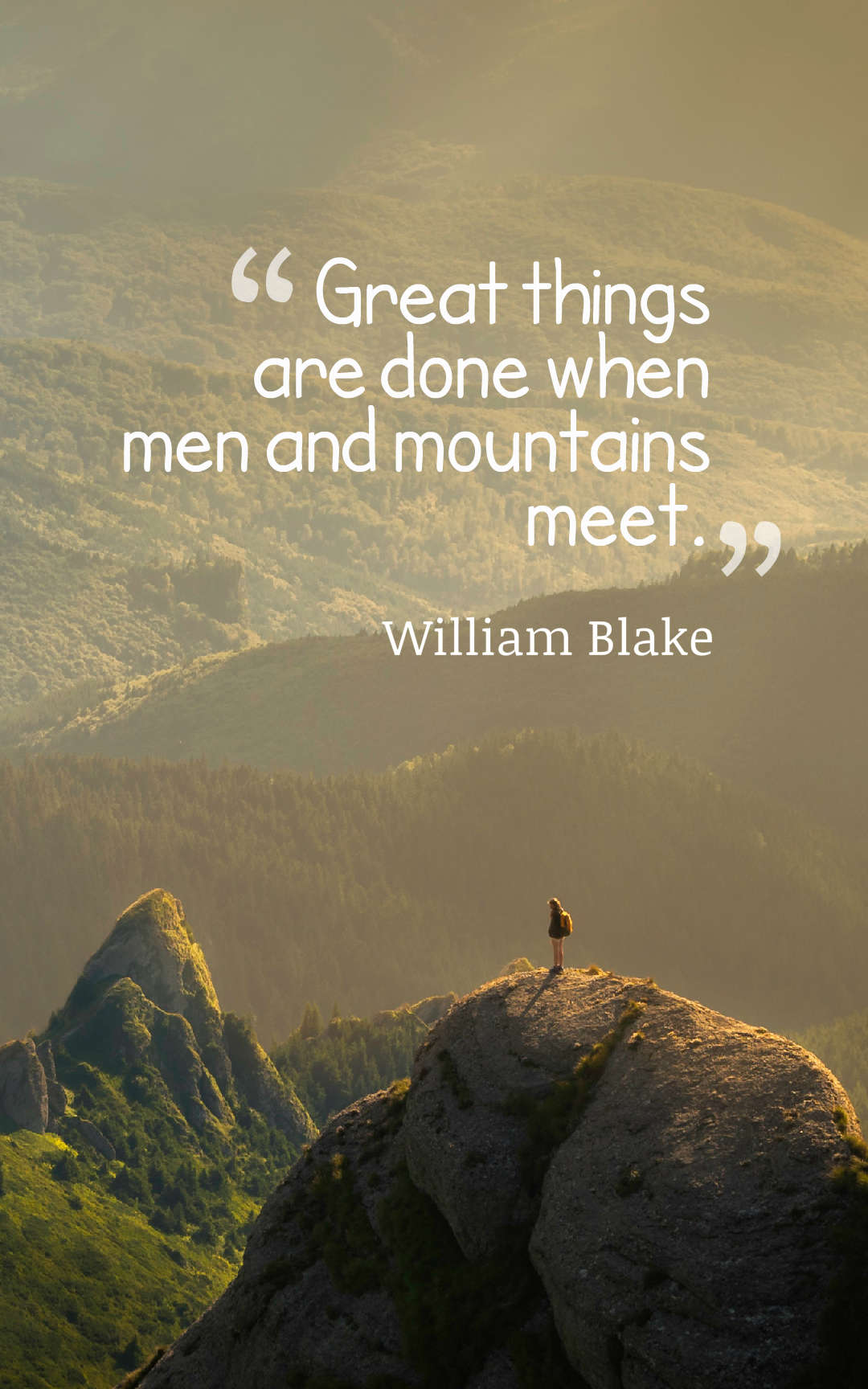 "I like the mountains because they make me feel small,' Jeff says. 'They help me sort out what's important in life." — Mark Obmascik
"How glorious a greeting the sun gives the mountains!" — John Muir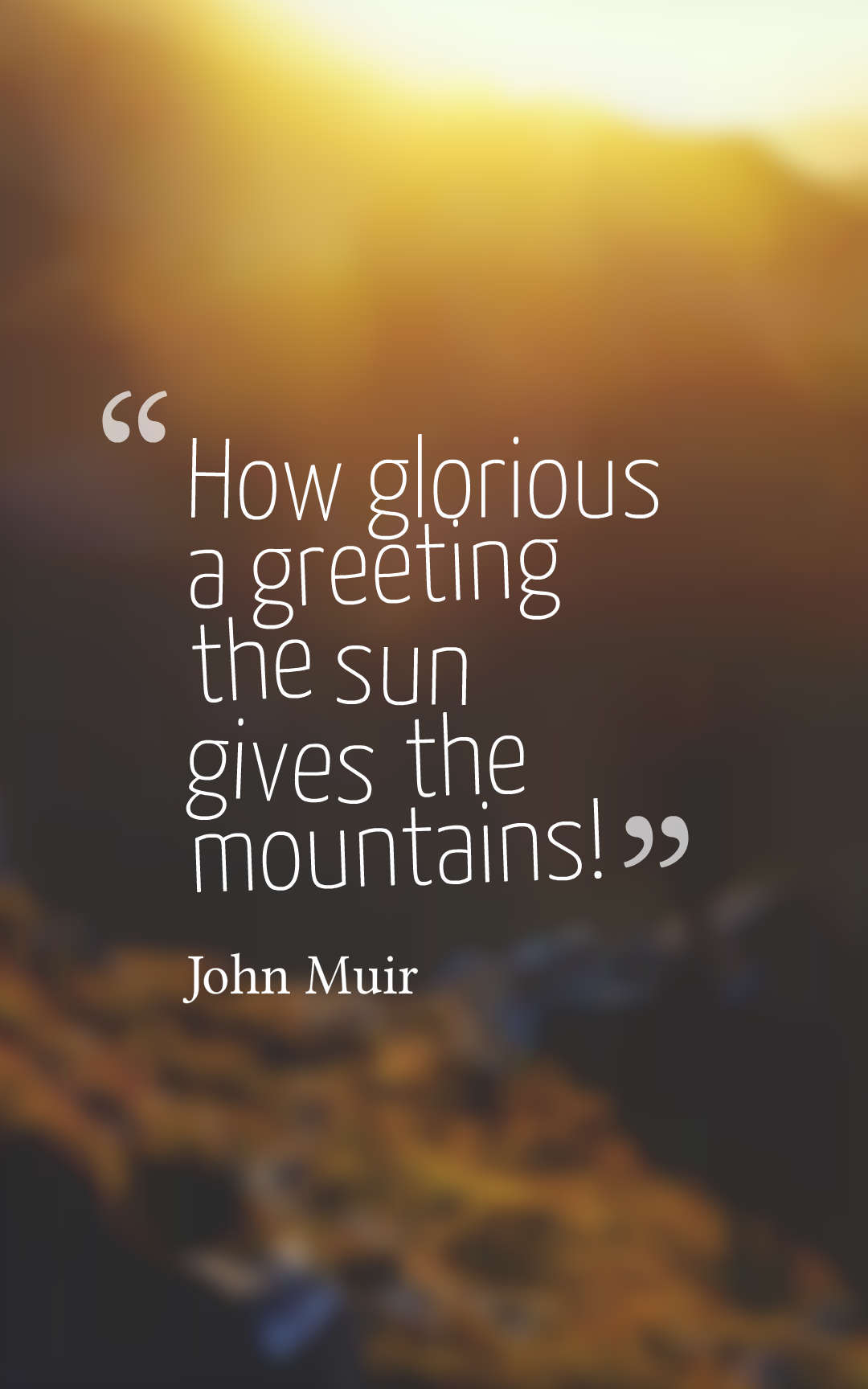 "He who climbs upon the highest mountains laughs at all tragedies, real or imaginary." ― Friedrich Neitszche
"I go to seek a great perhaphs." — John Green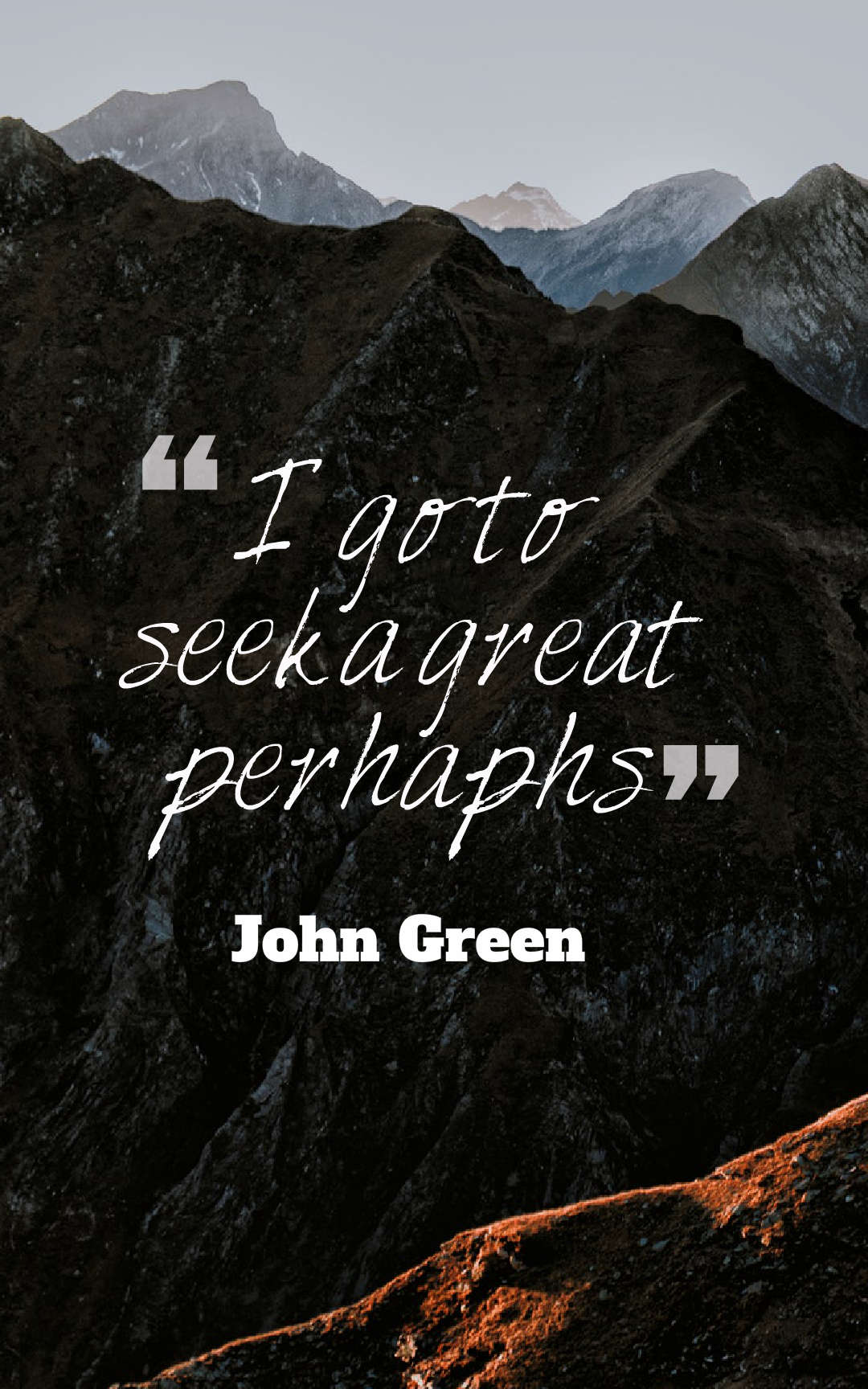 "The way up to the top of the mountain is always longer than you think. Don't fool yourself, the moment will arrive when what seemed so near is still very far." — Paulo Coelho
"I love to sit on a mountain top and gaze. I don't think of anything but the people I care about and the view." — Julian Lennon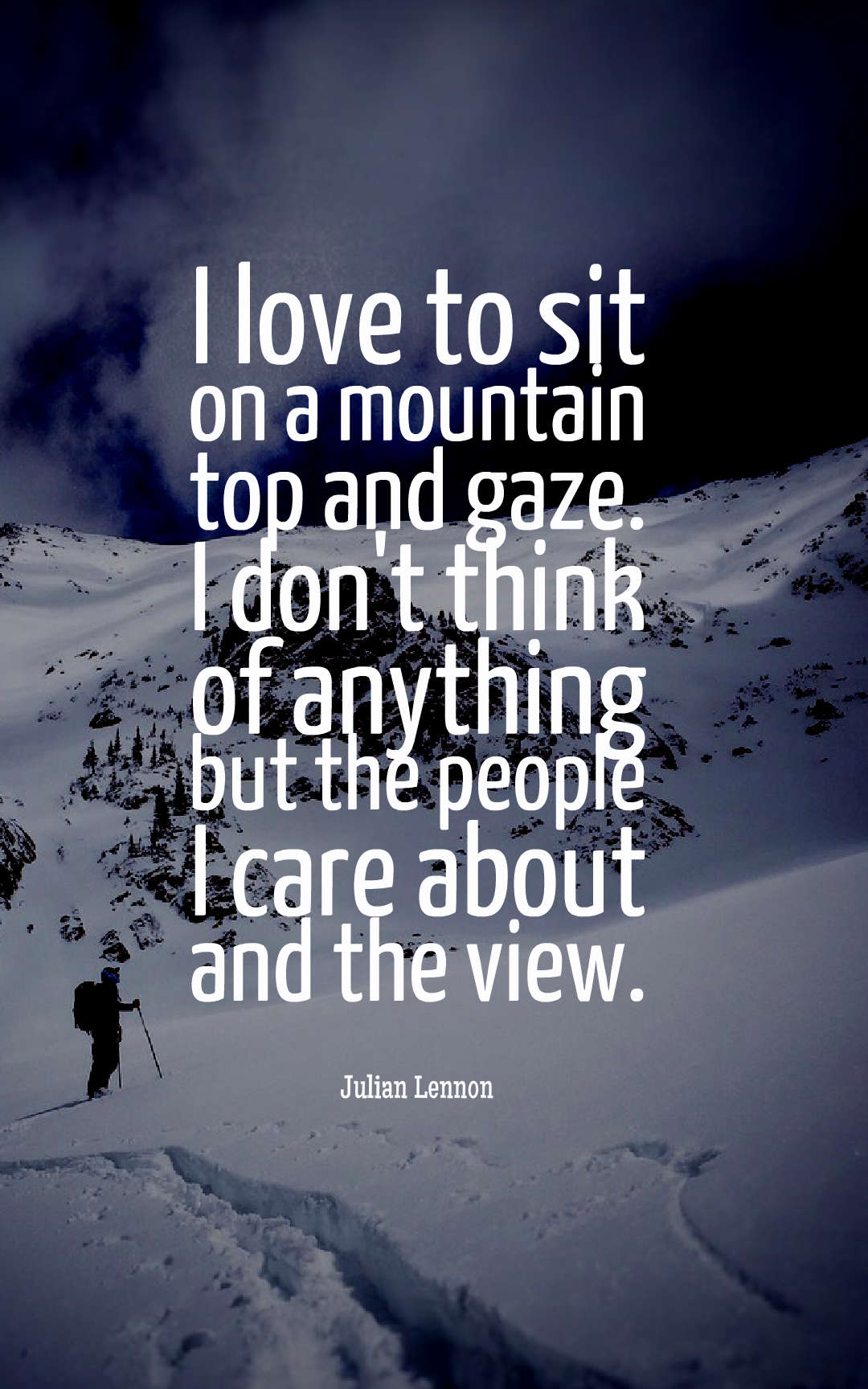 "Human life is far more important than just getting to the top of a mountain." — Edmund Hillary
"Identifying and overcoming natural fear is one of the pleasing struggles intrinsic to climbing." — Alex Lowe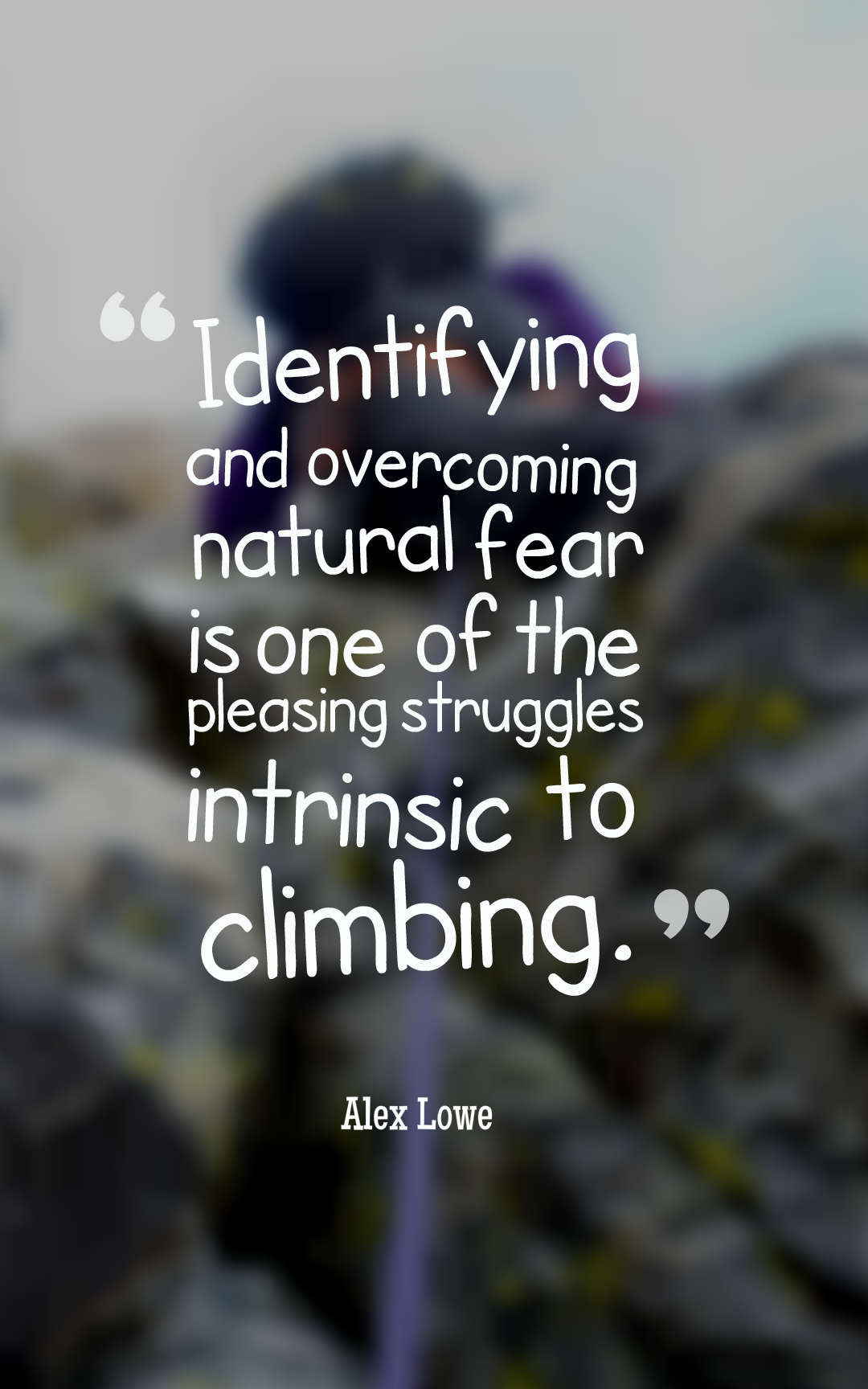 "I've realized that at the top of the mountain, there's another mountain." — Andrew Garfield
"If you live in the mountains, you long for the trees and the lakes." — Mitt Romney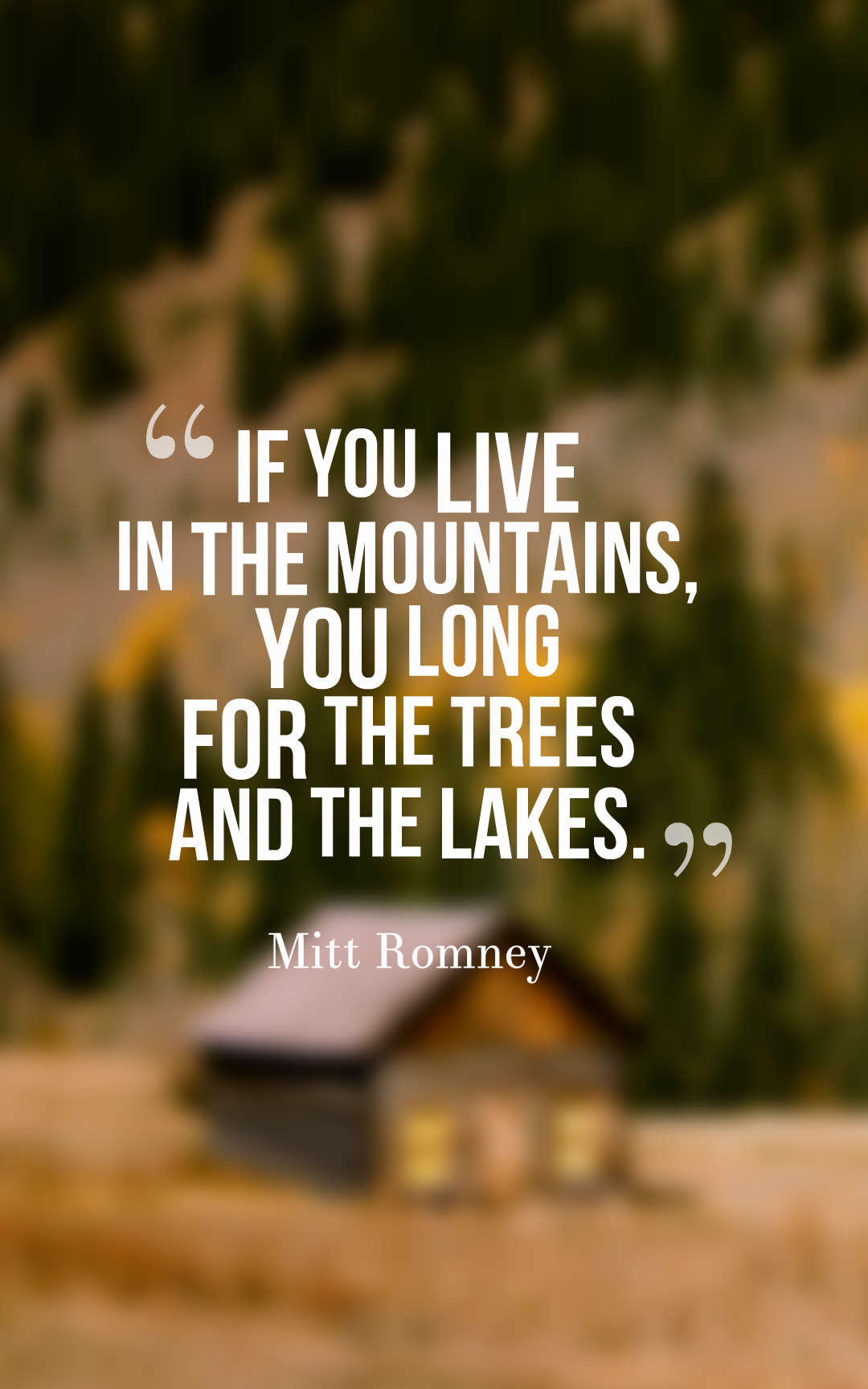 "The farthest mountain is the one you think you can never reach and it may even be just by the side of you!" — Mehmet Murat ildan
"If you want to train for big mountain endeavors, spend time in big mountains." — Jimmy Chin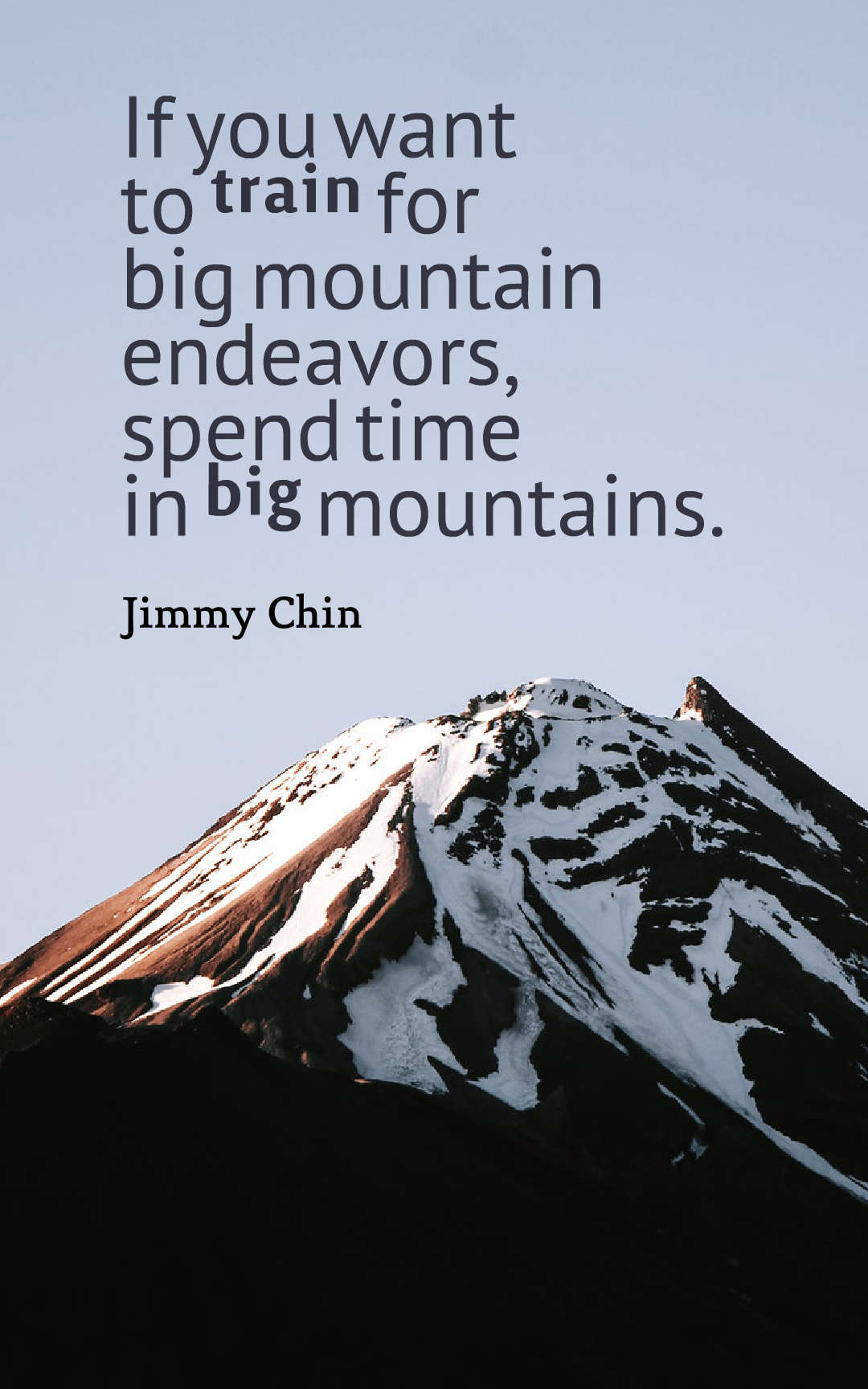 "Mountains are only a problem when they are bigger than you. You should develop yourself so much that you become bigger than the mountains you face." — Idowu Koyenikan
"I'm the sort of person who needs a big mountain in front of me to climb." — Katarina Witt
"In the mountain, there are only two grades: you can either do it, or you can't." — Rusty Baillie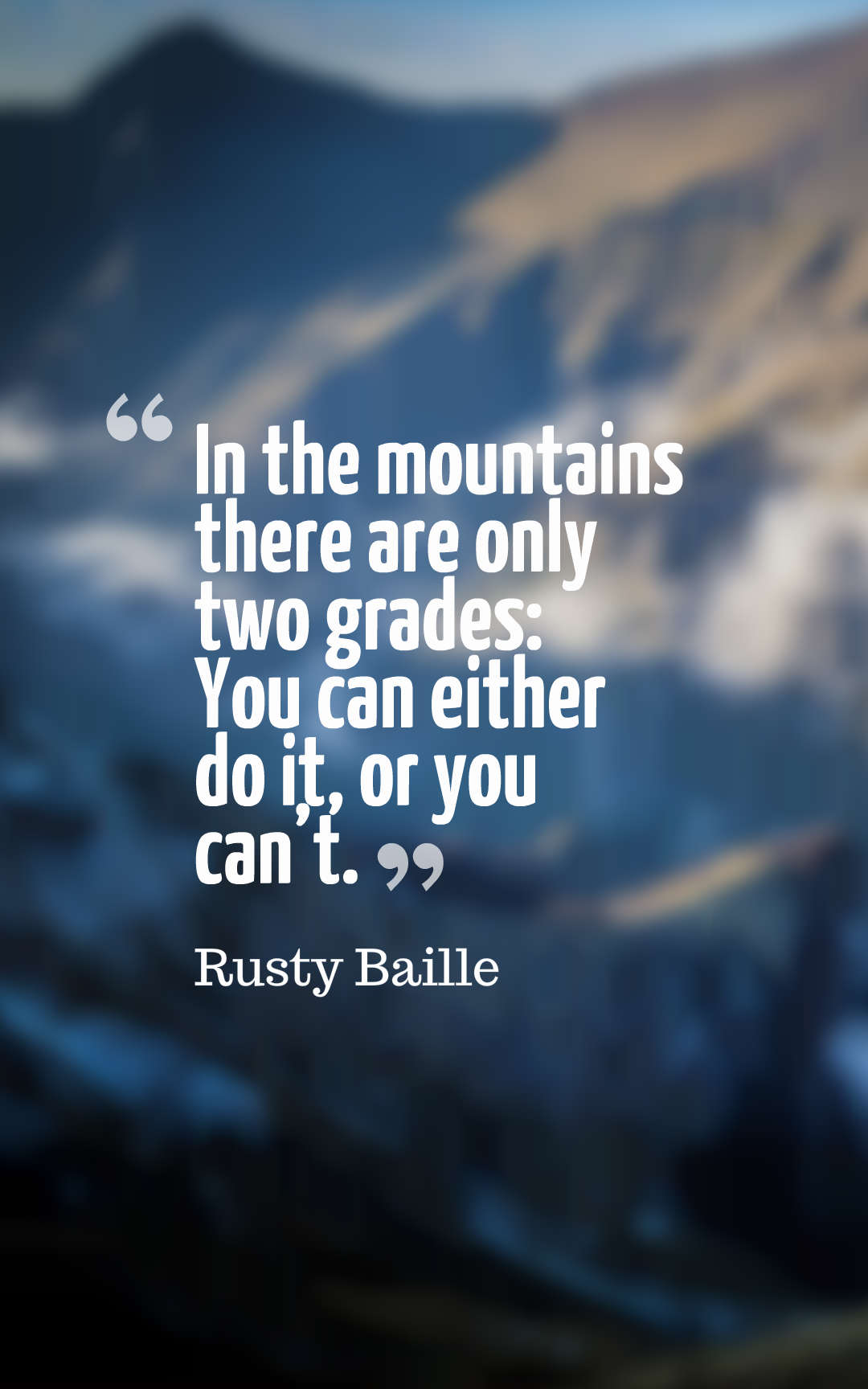 "It is not the mountain we conquer but ourselves." — Edmund Hillary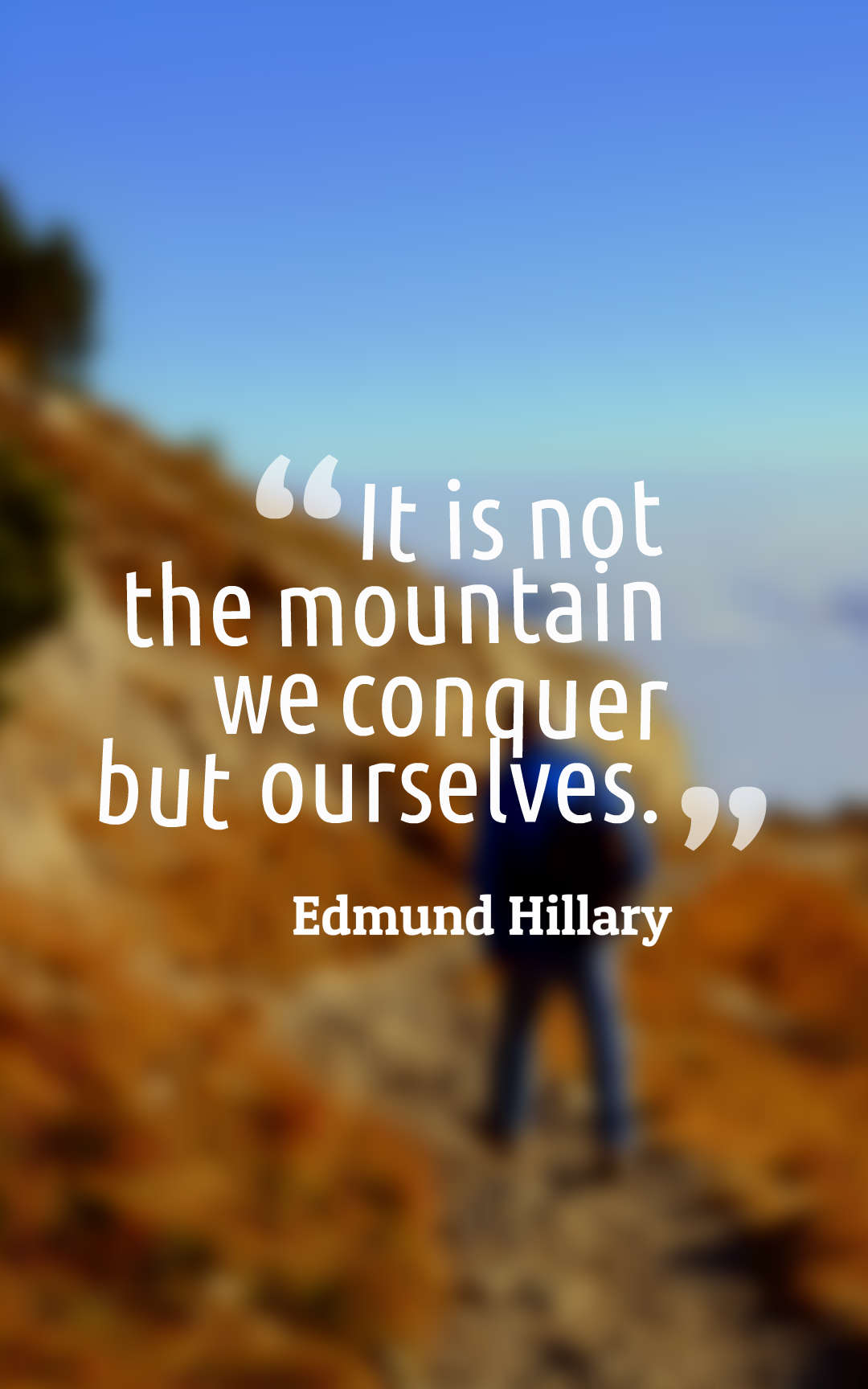 "I've realised that at the top of the mountain, there's another mountain." — Andrew Garfield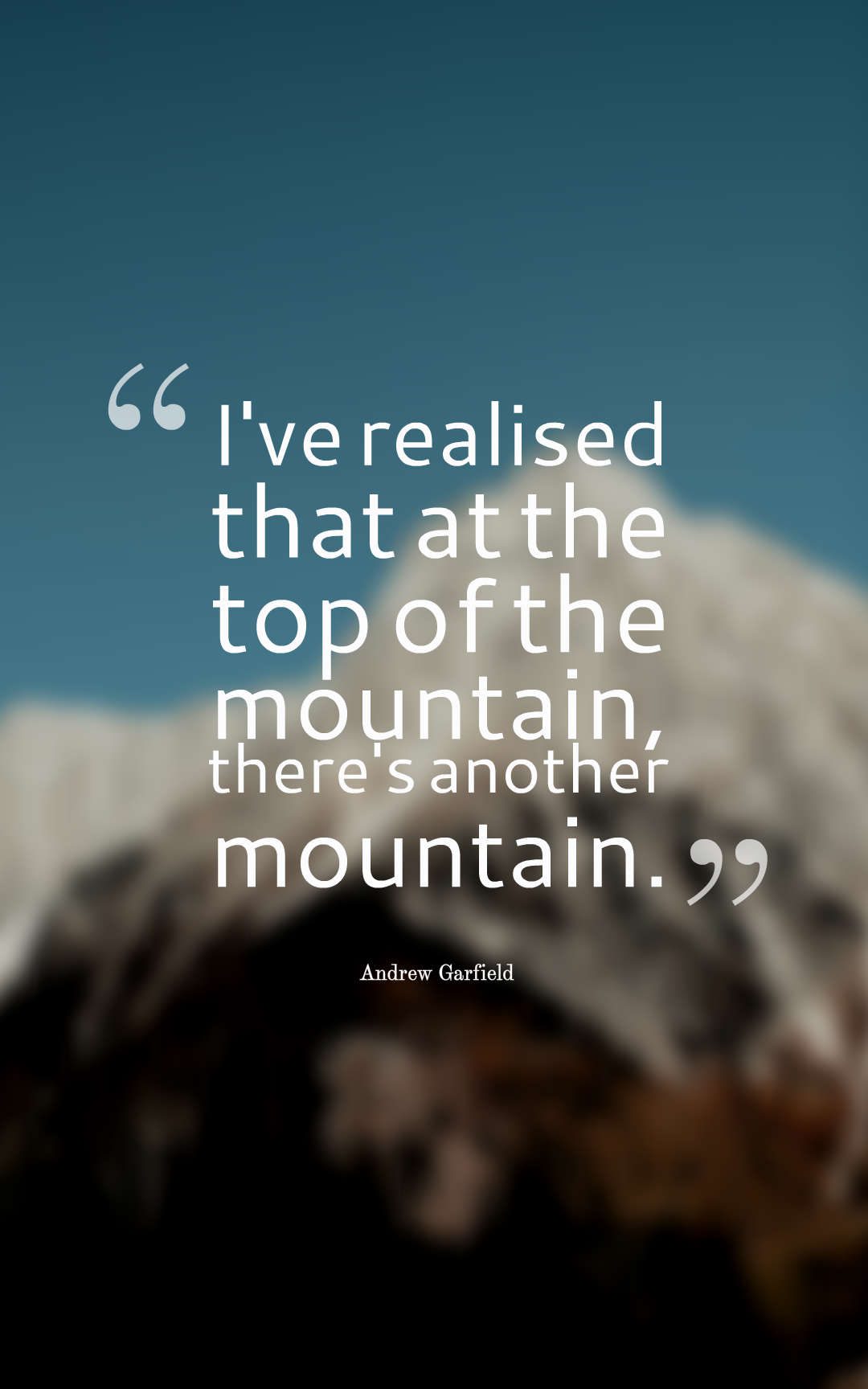 "Life is a mountain of solvable problems, and I enjoy that." — James Dyson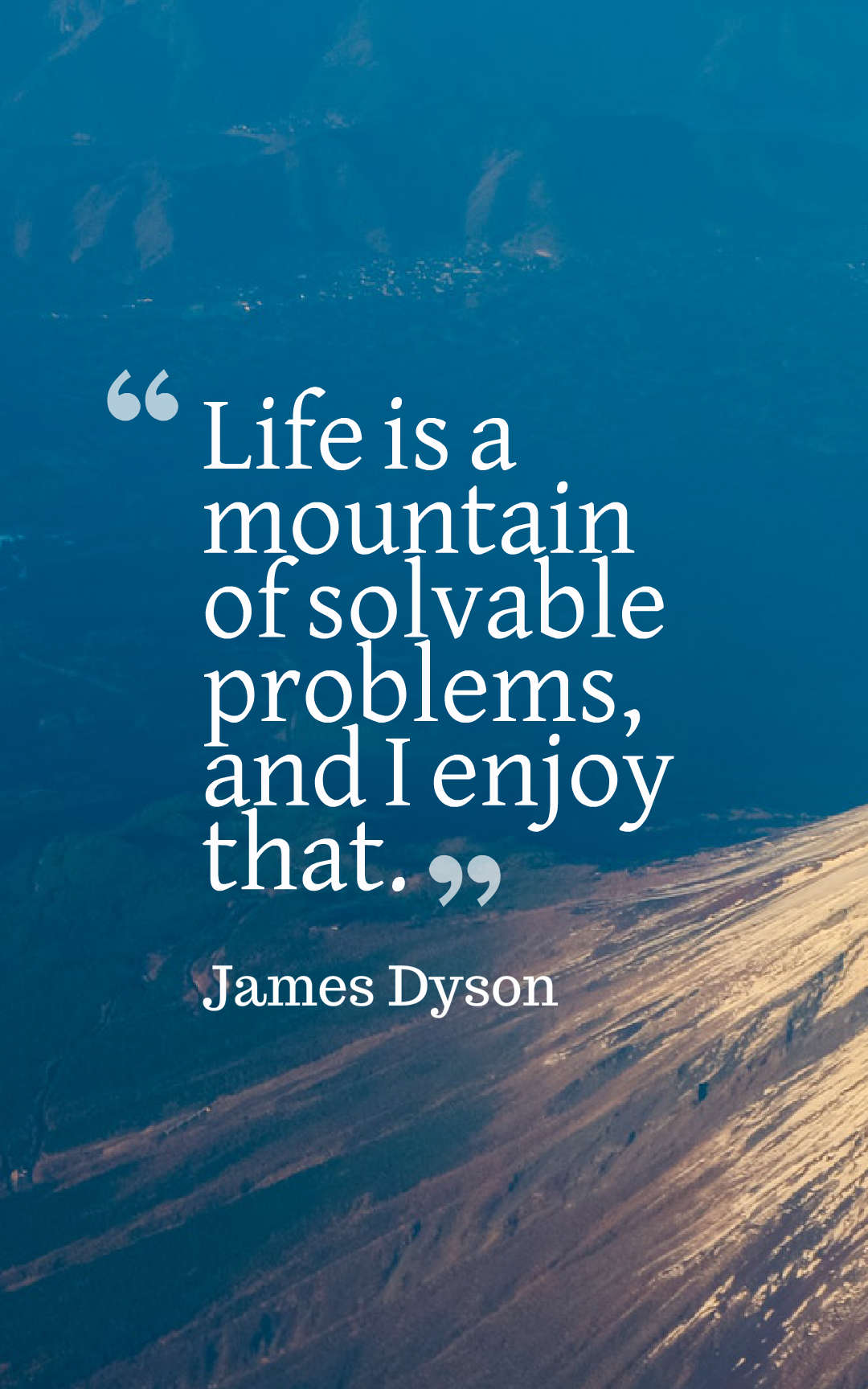 "Mountain climbing is extended periods of intense boredom, interrupted by occasional moments of sheer terror." — Unknown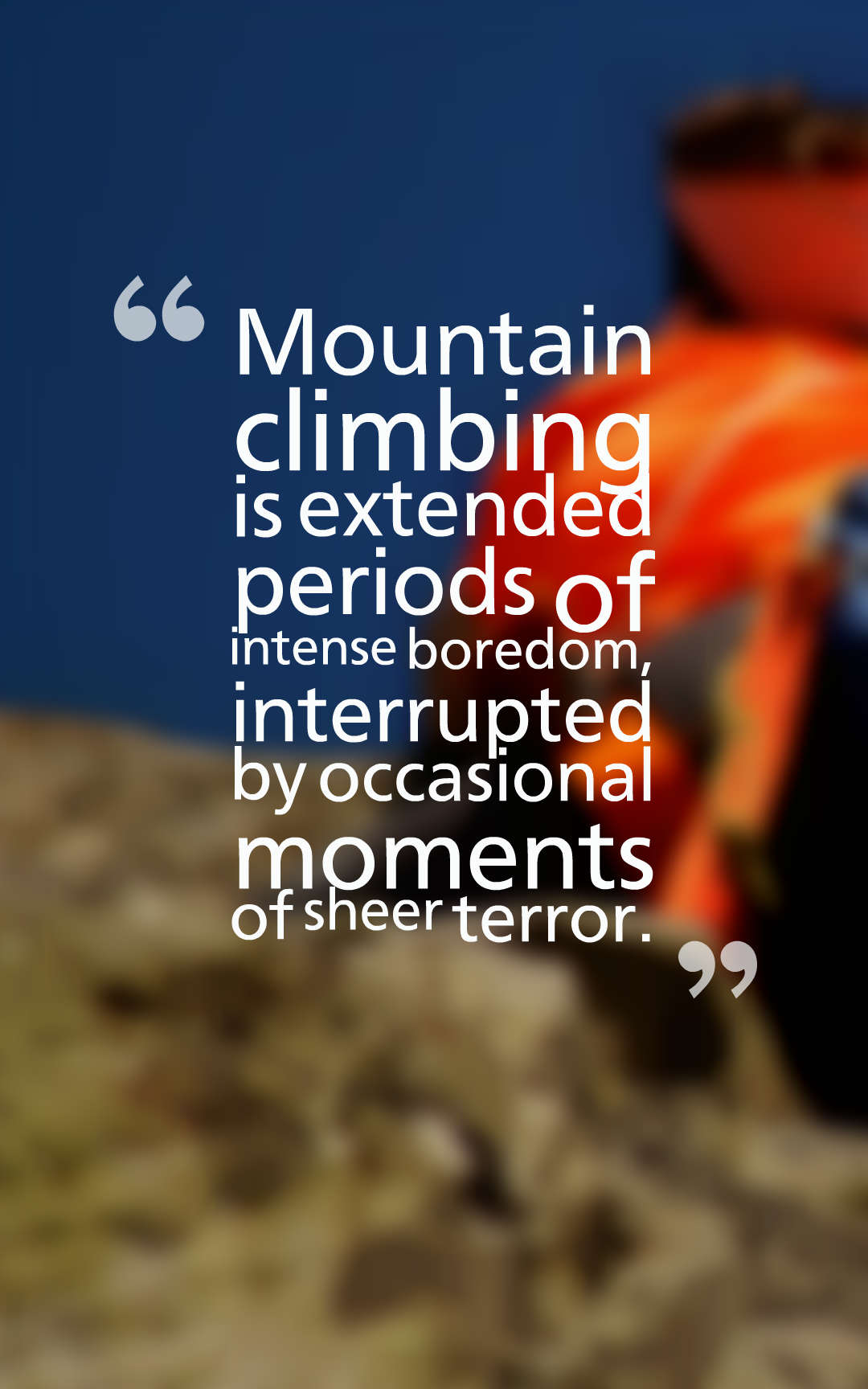 "Keep close to Nature's heart… and break clear away, once in awhile, and climb a mountain or spend a week in the woods. Wash your spirit clean." — John Muir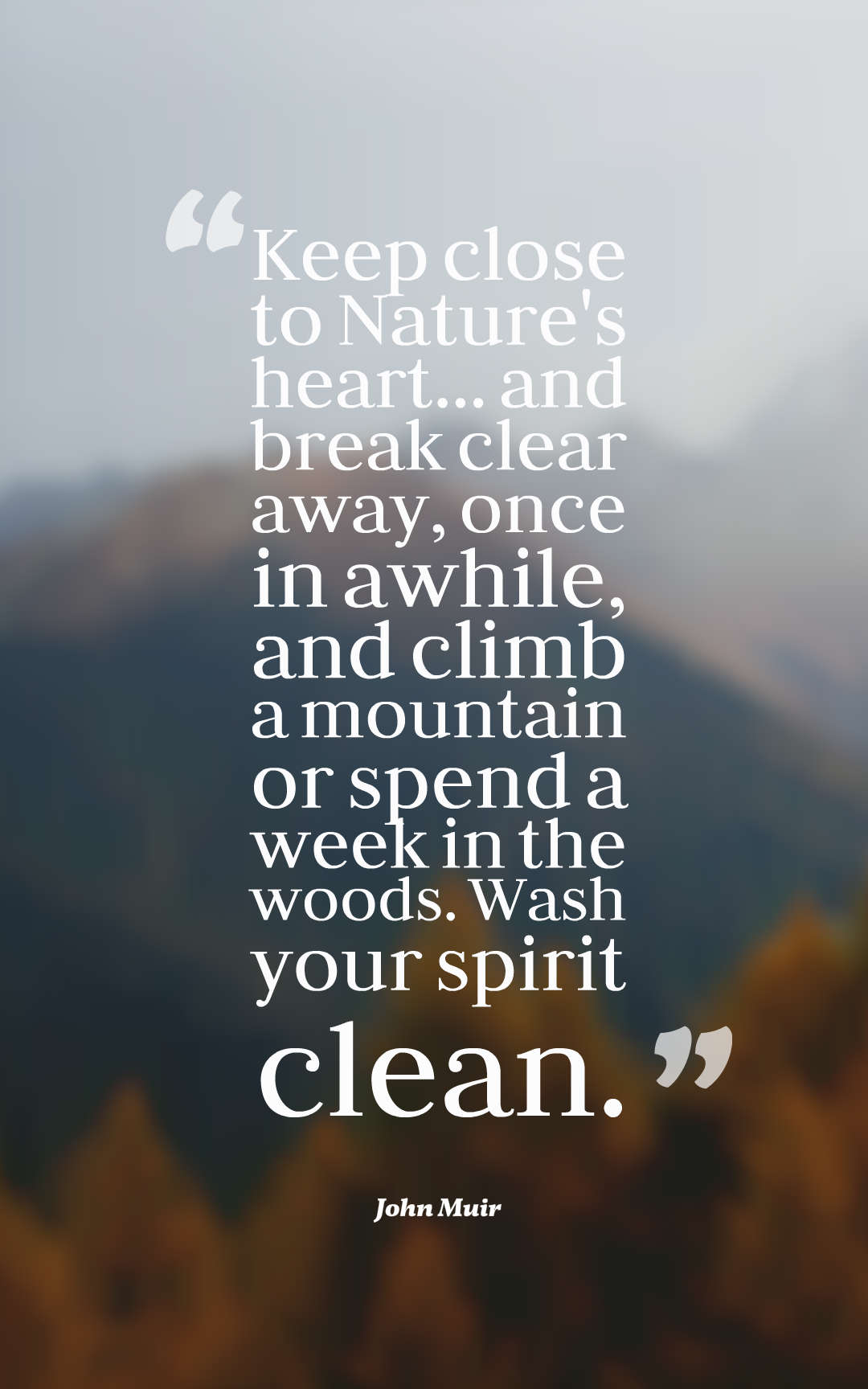 "Mountains are freedom. Treat them respectfully." — Conrad Anker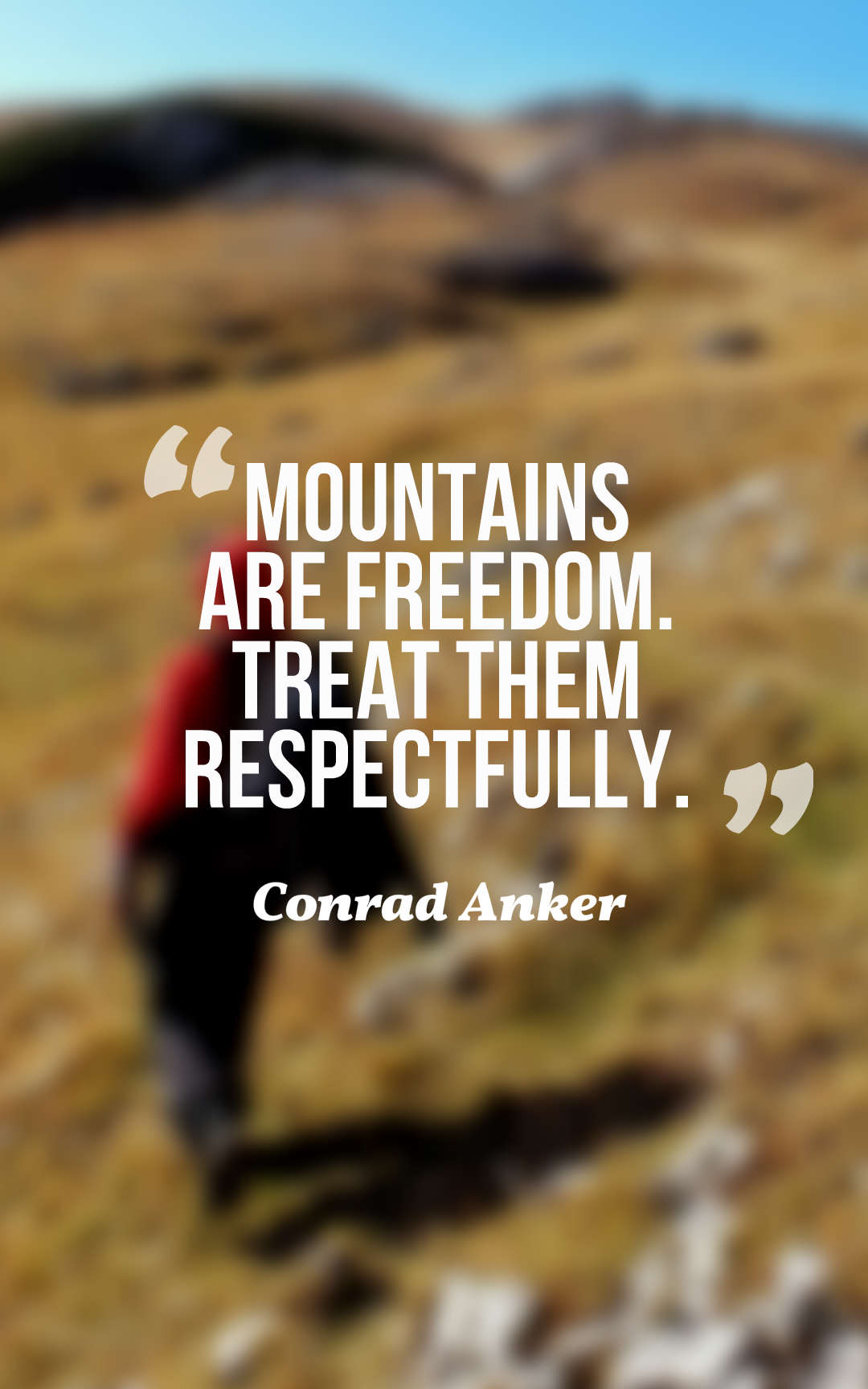 "Mountains are not fair or unfair. They are just dangerous" — Reinhold Messner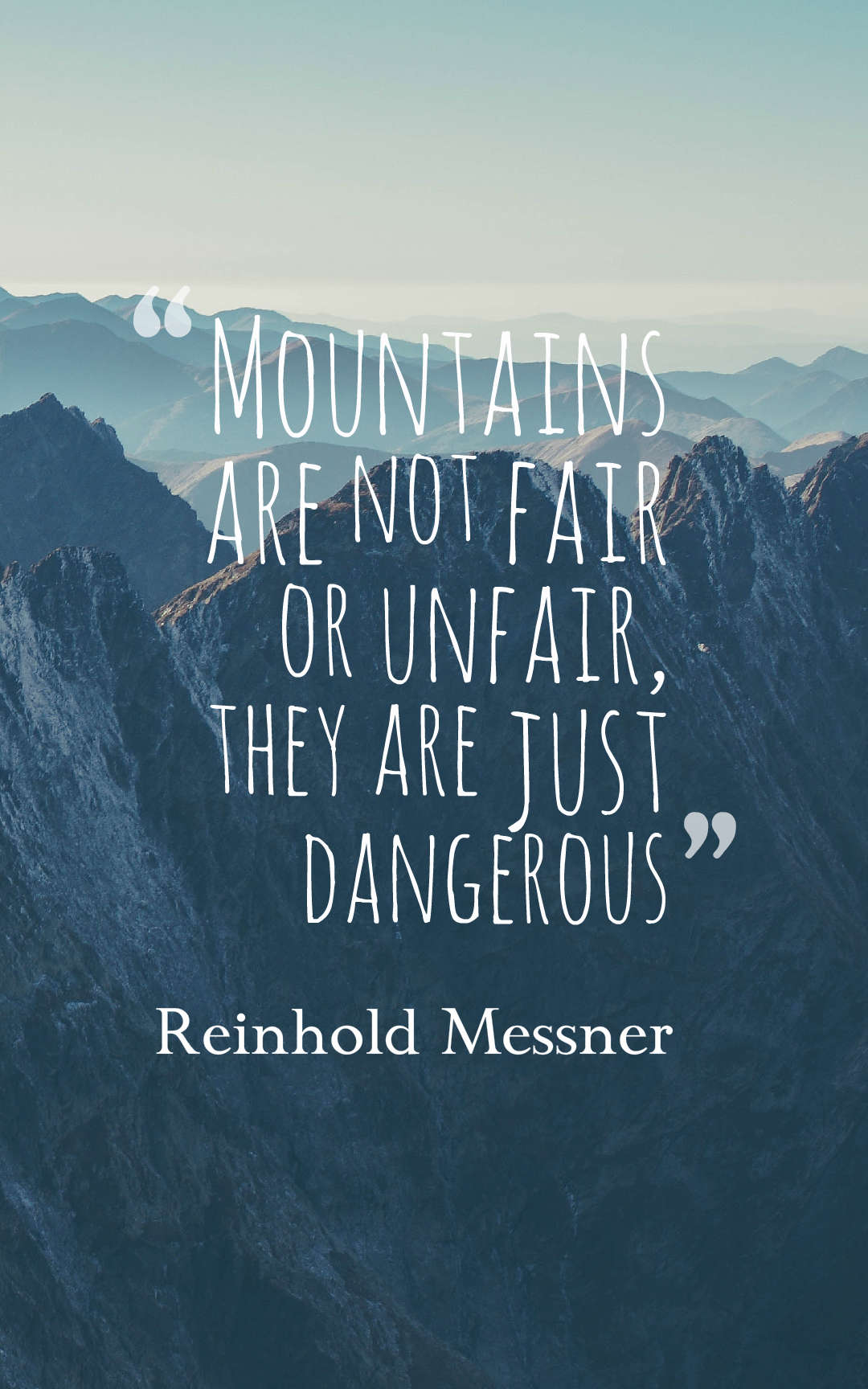 "Mountains are the beginning and the end of all natural scenery." — John Ruskin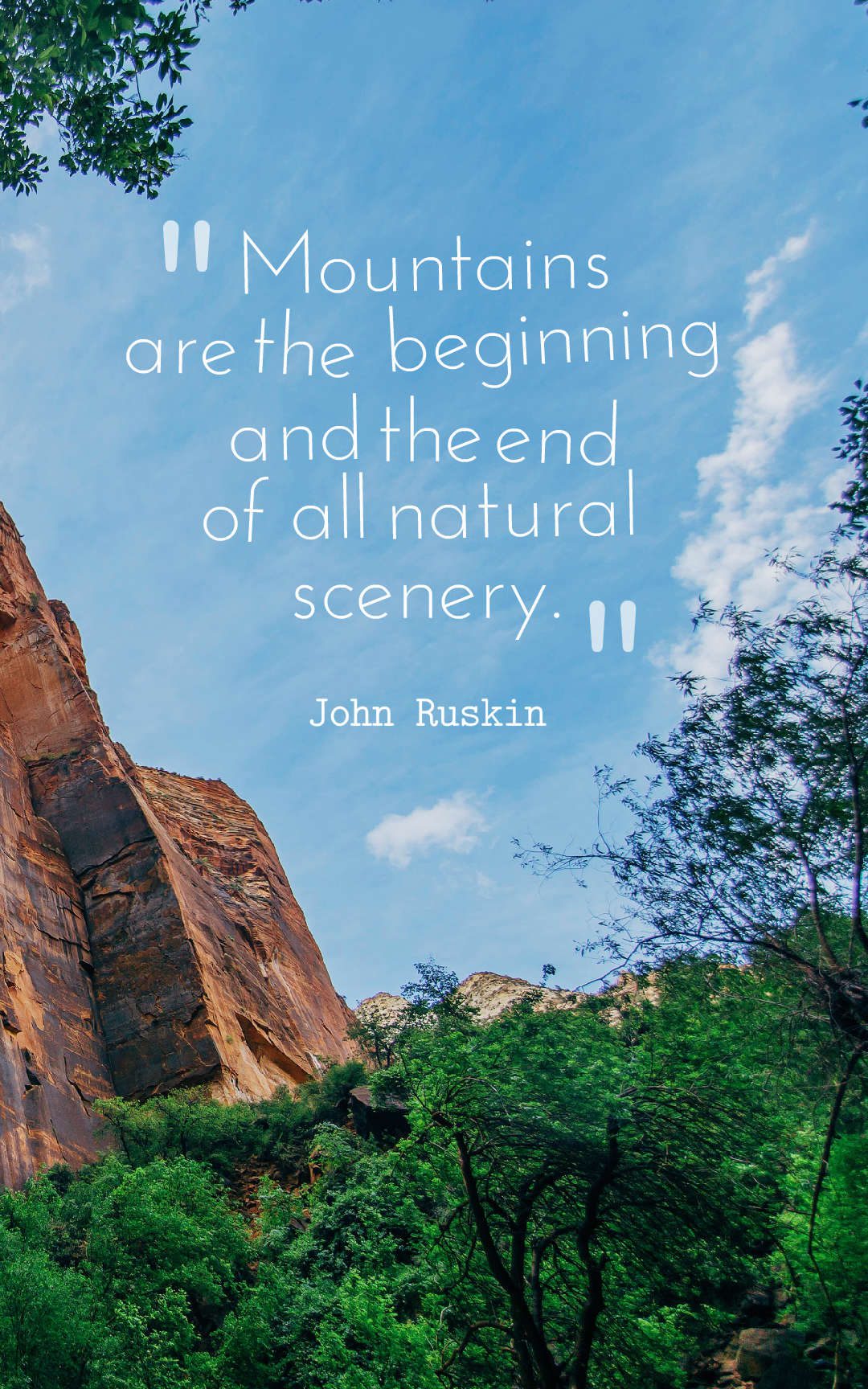 "Mountains have a way of dealing with overconfidence." — Hermann Buhl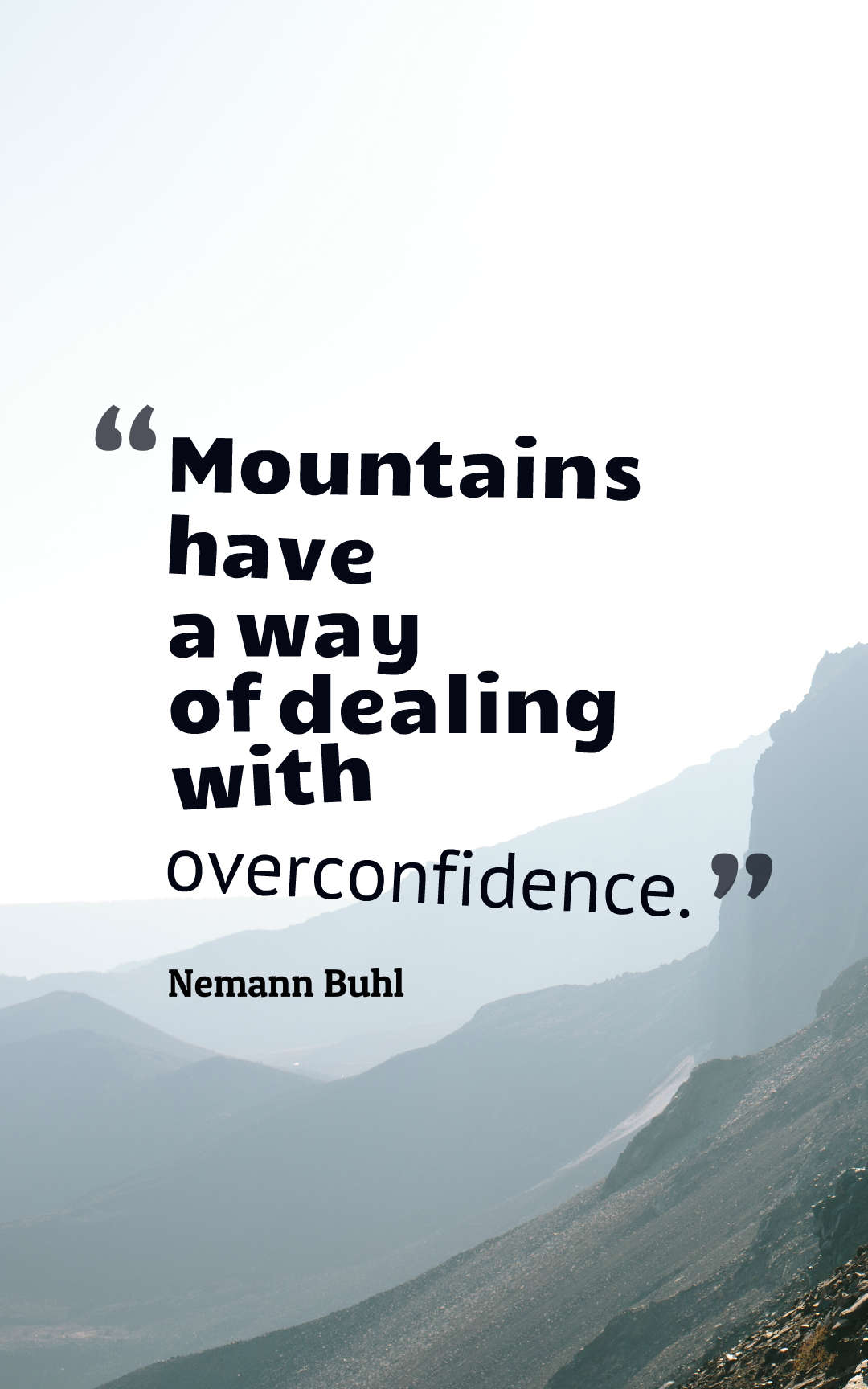 "Never measure the height of a mountain until you have reached the top. Then you will see how low it was." — Dag Hammarskjold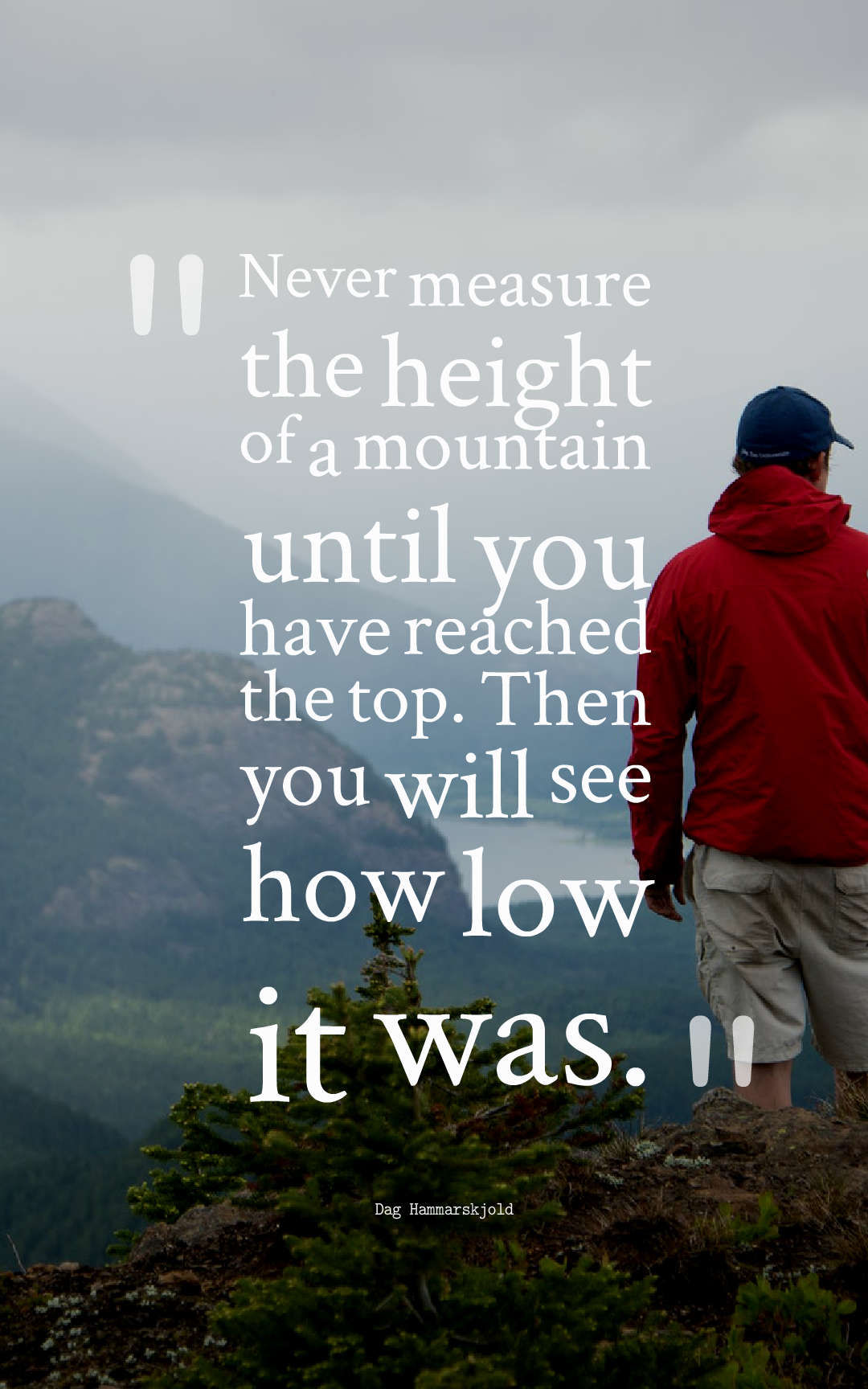 "One may walk over the highest mountain one step at a time." — Barbara Walters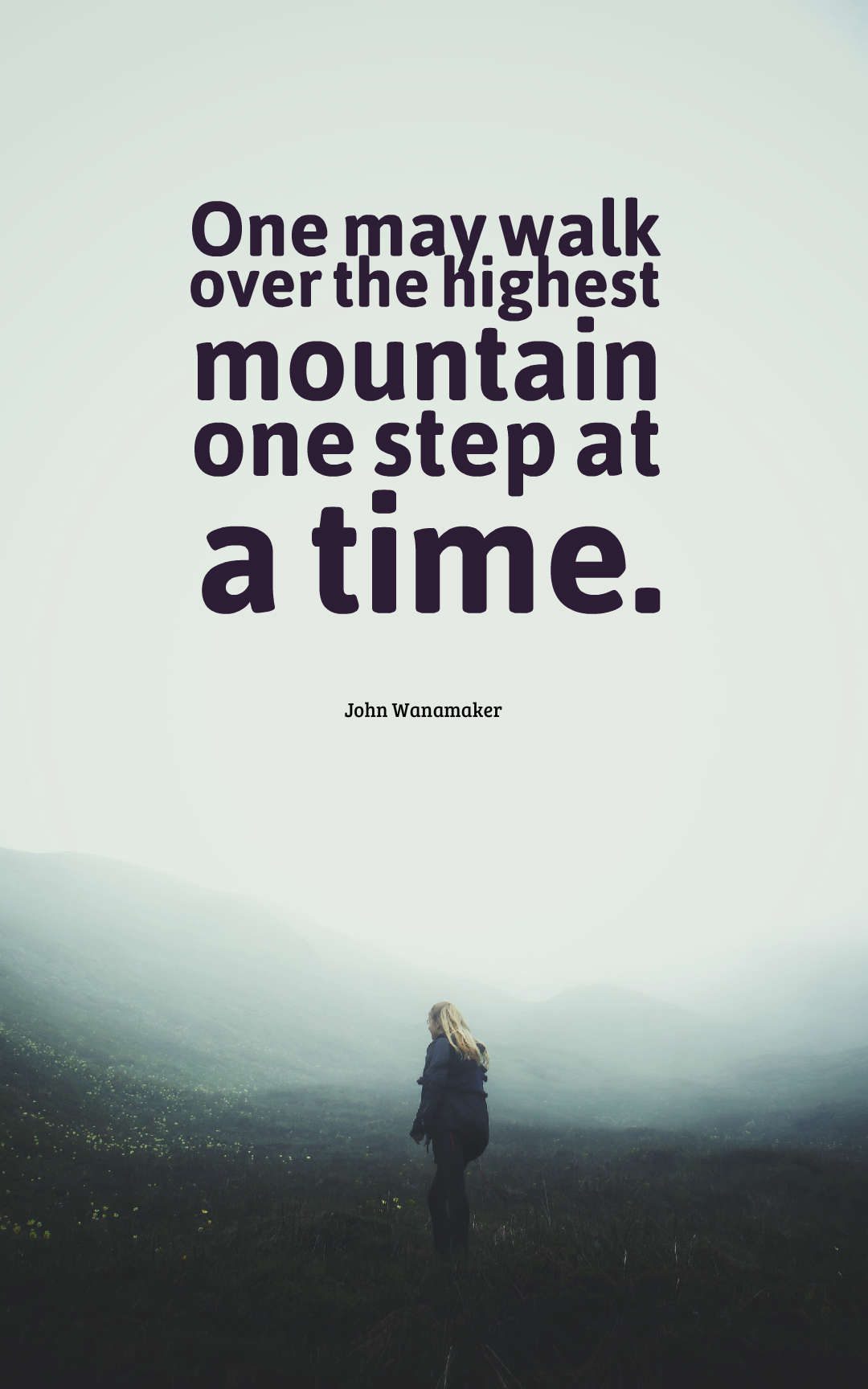 "Only those who will risk going too far can possibly find out how far one can go." — T. S. Eliot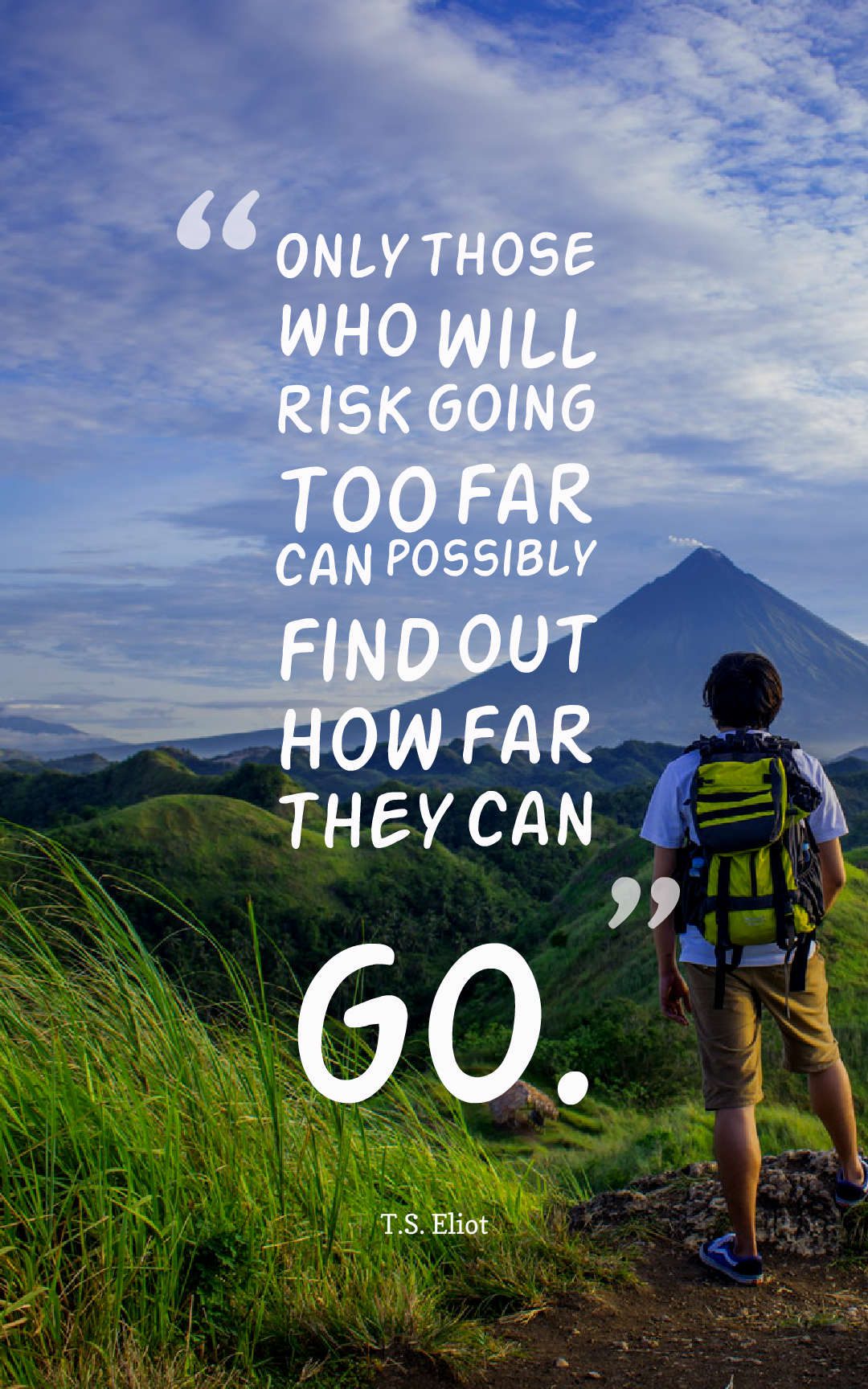 "Over every mountain, there is a path, although it may not be seen from the valley." — Theodore Roethke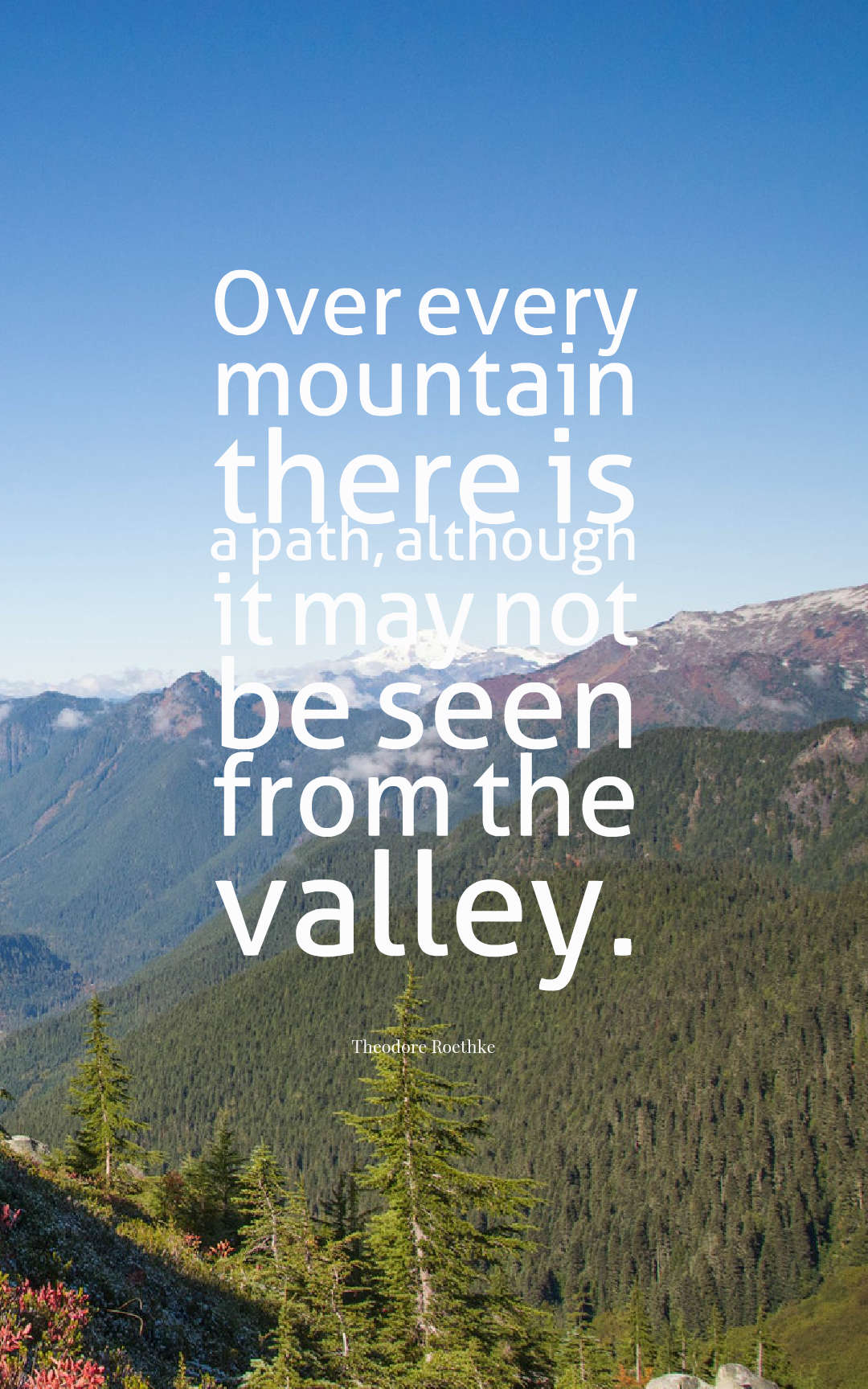 "Space Mountain may be the oldest ride in the park, but it has the longest line." — Ric Flair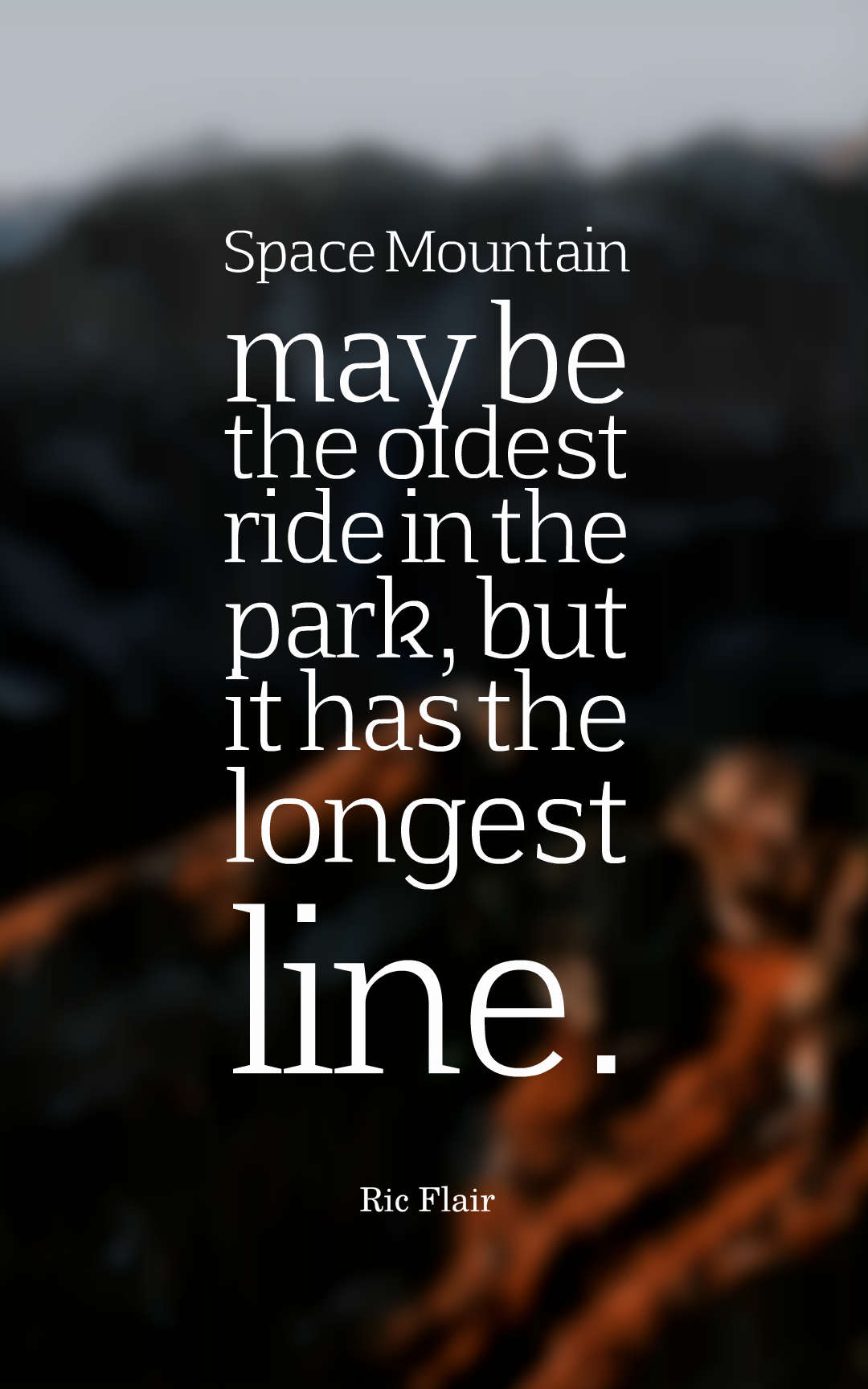 "The best view comes after the hardest climb." — Unknown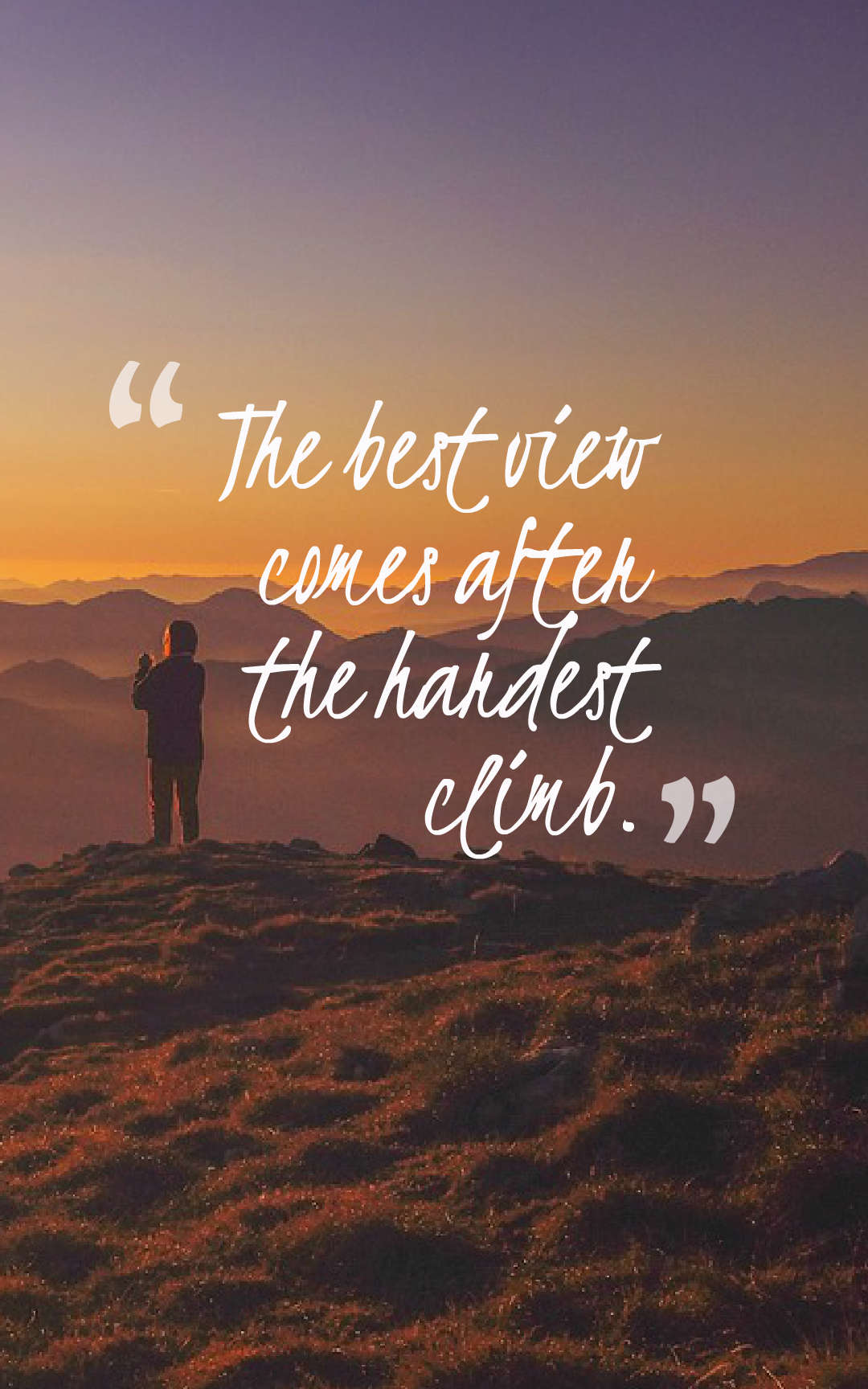 "The mountains are calling and I must go." — John Muir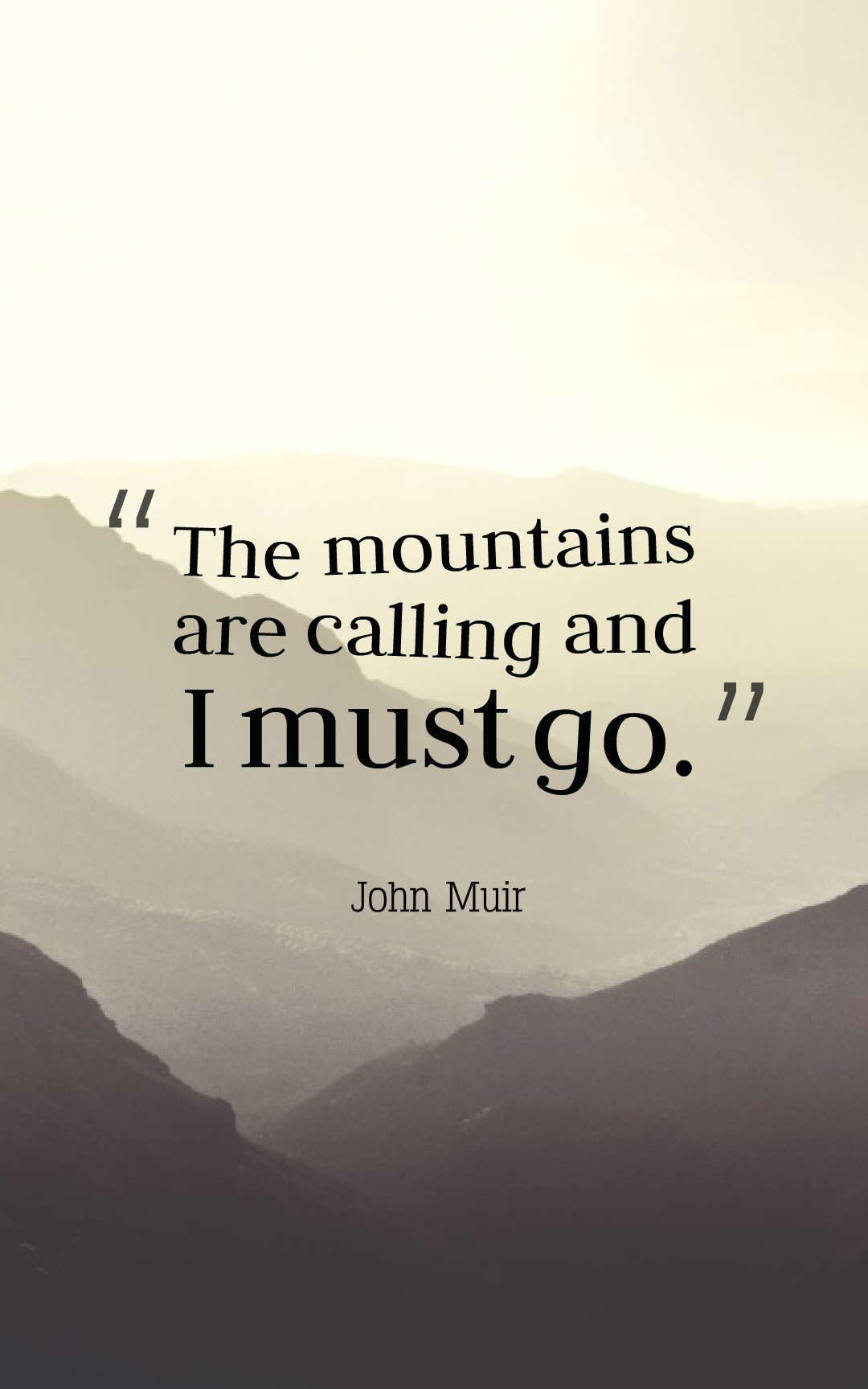 "The top of one mountain is always the bottom of another." — Marianne Williamson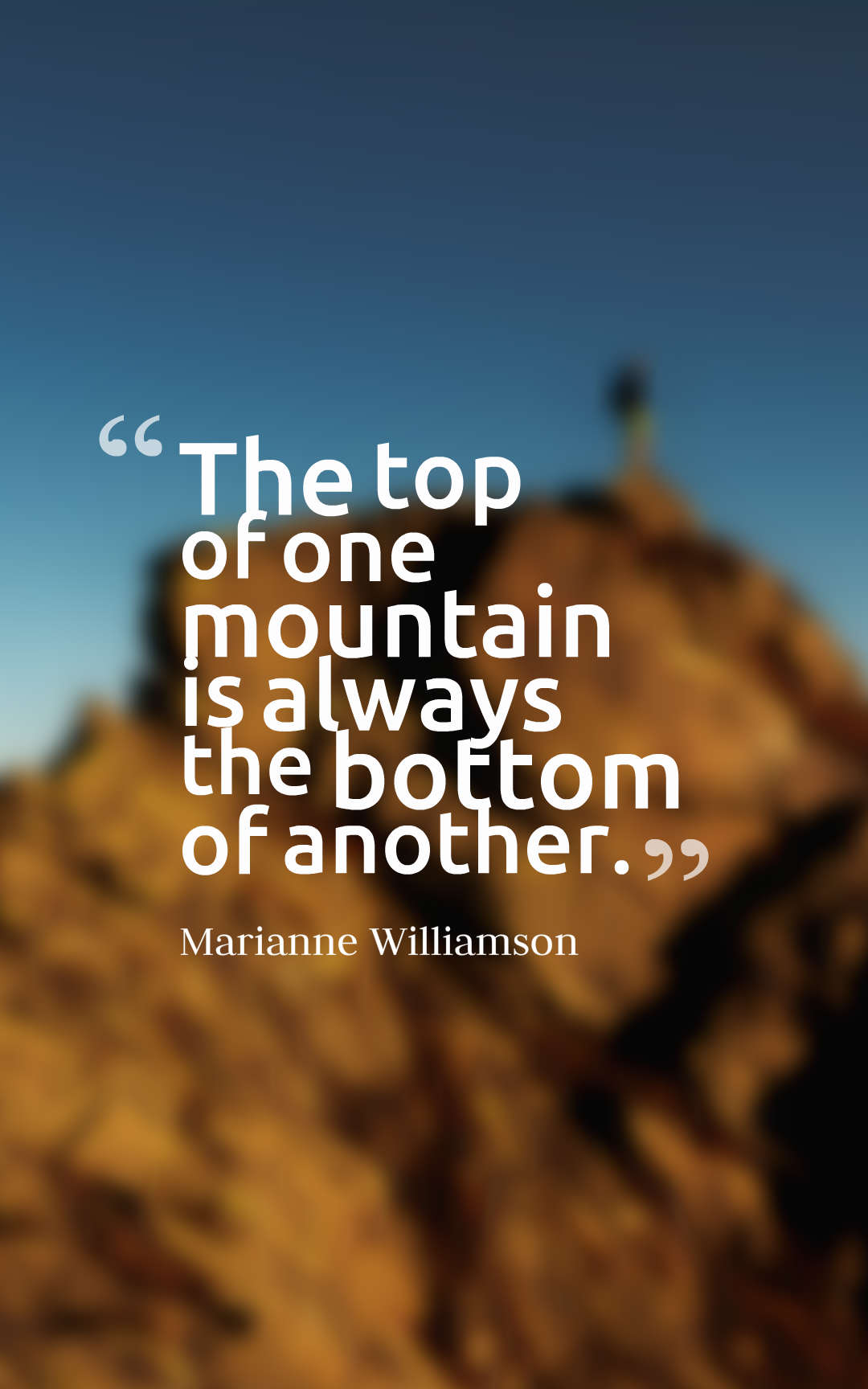 "Those who travel to mountain-tops are half in love with themselves, and half in love with oblivion." — Robert Macfarlane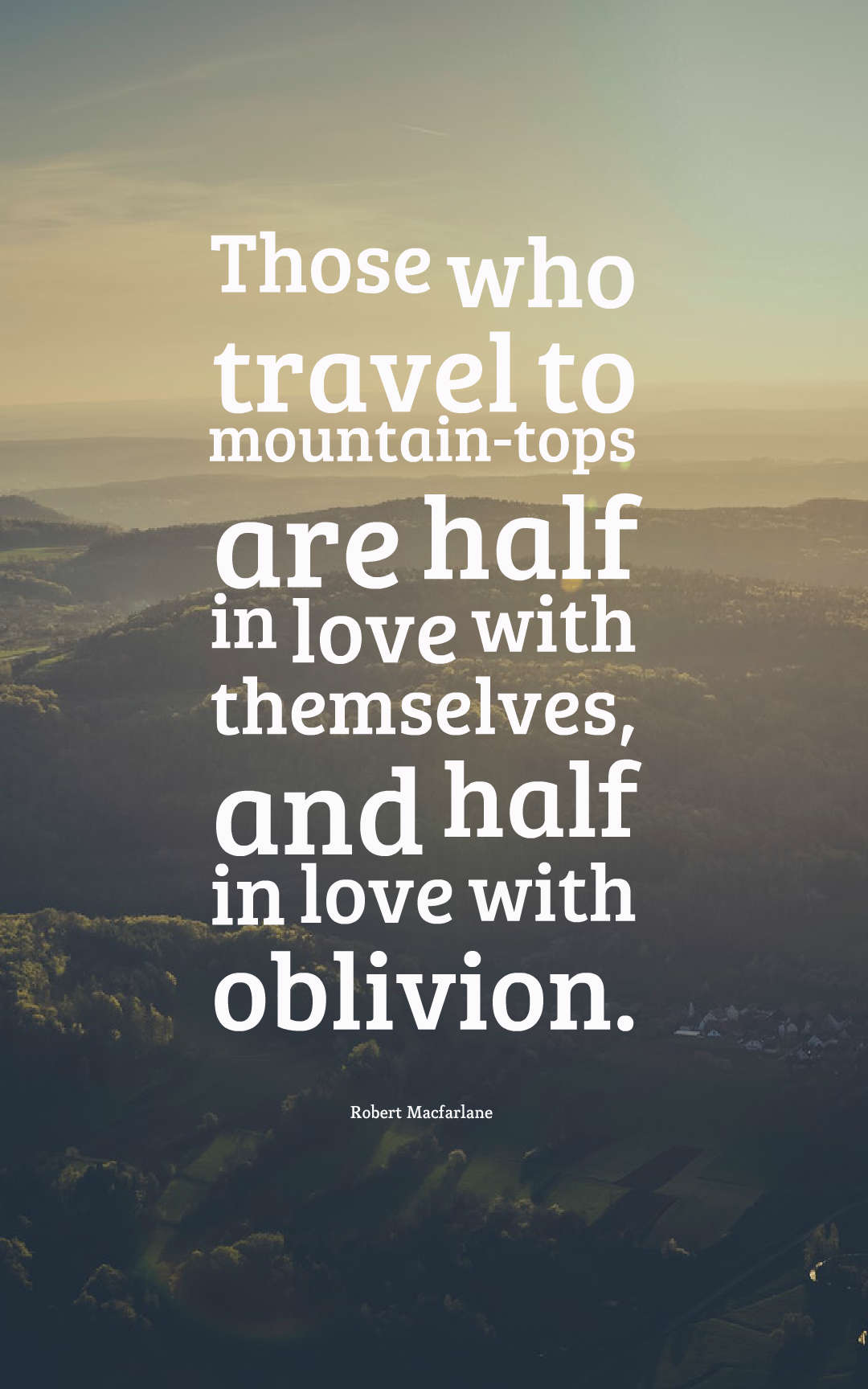 "Today is your day, your mountain is waiting. So get on your way." ― Dr. Seuss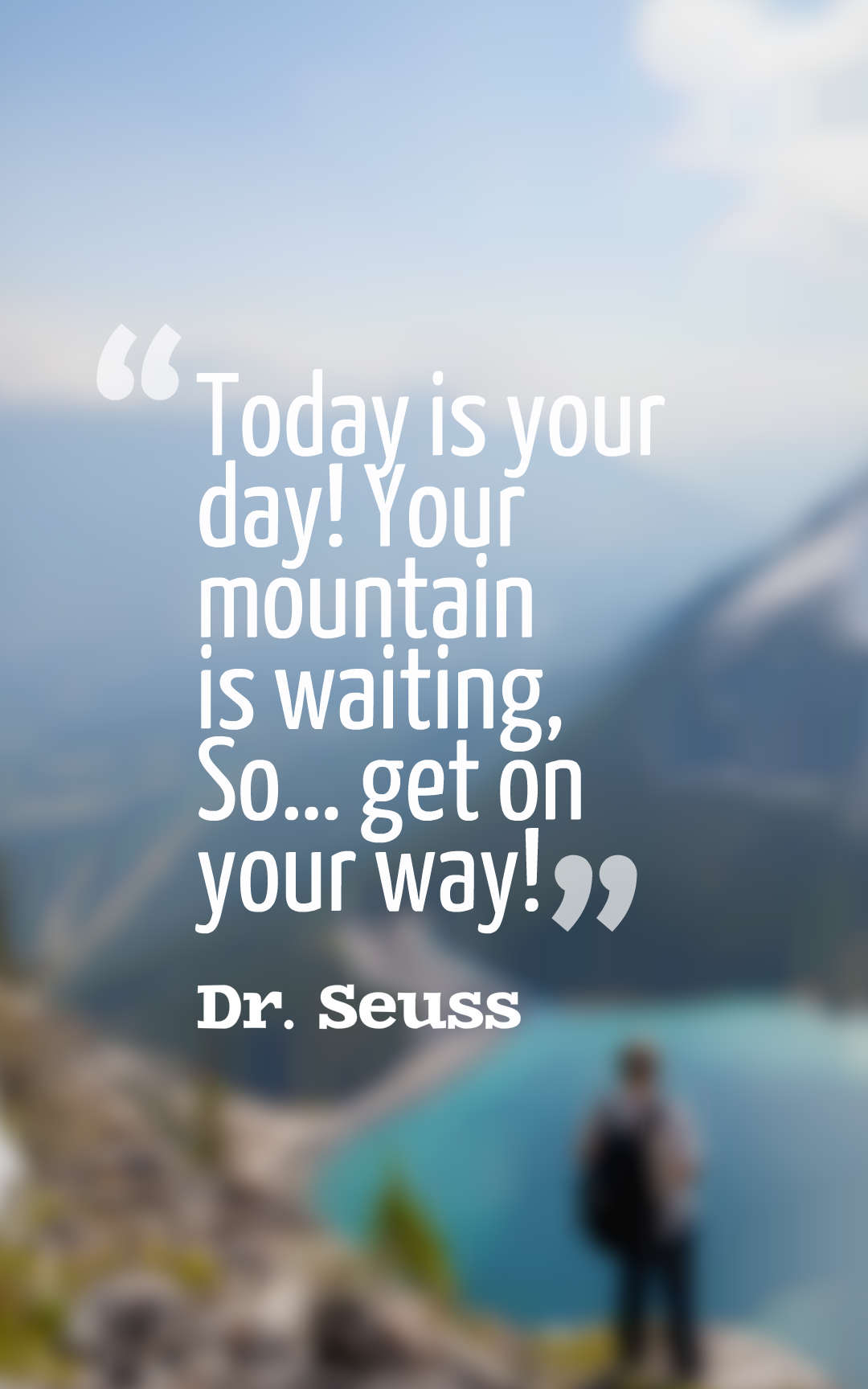 "We can climb mountains with self-love." — Samira Wiley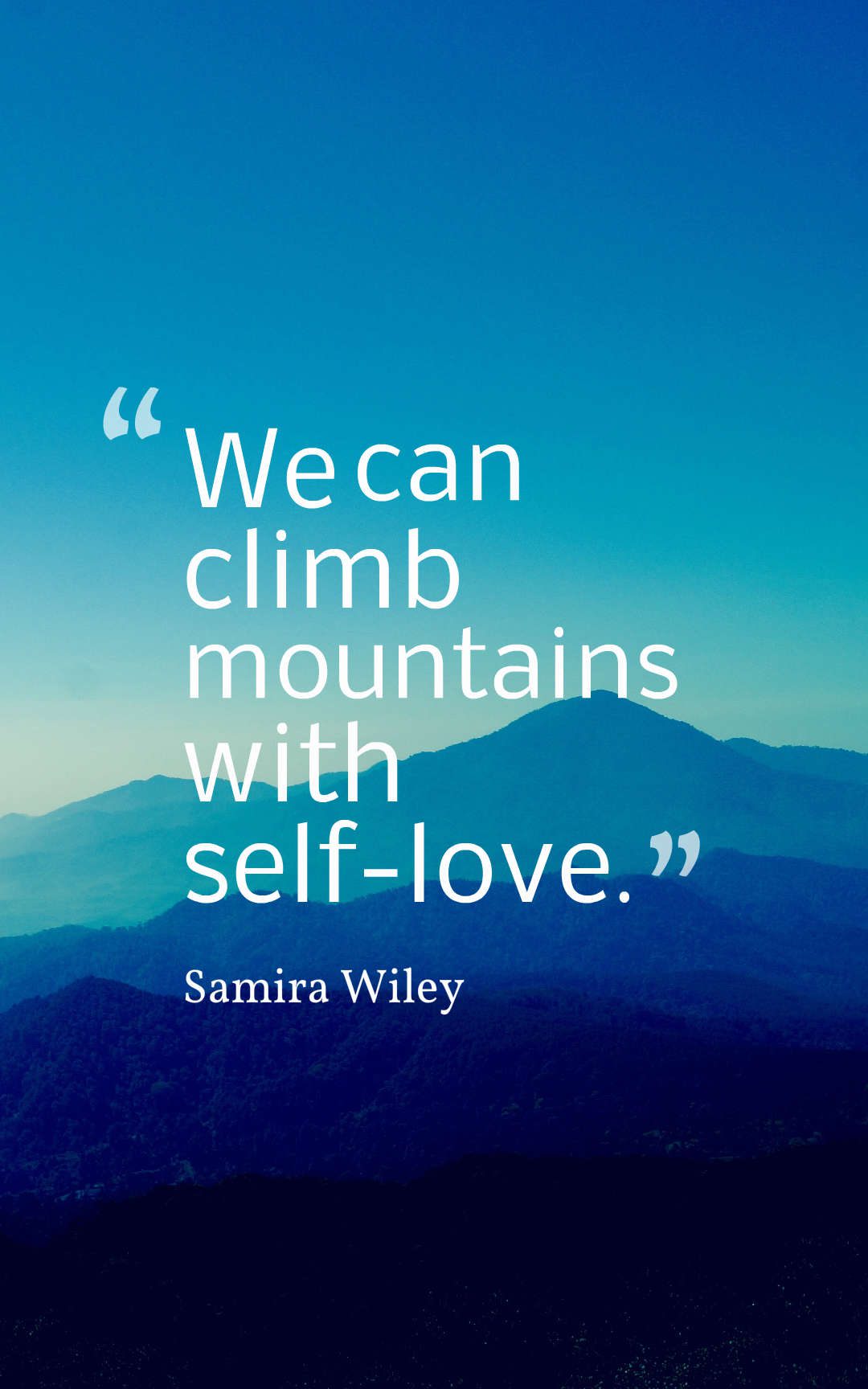 "What would be ugly in a garden constitutes beauty in a mountain." — Victor Hugo
"When the sun is shining I can do anything; no mountain is too high, no trouble too difficult to overcome." — Wilma Rudolph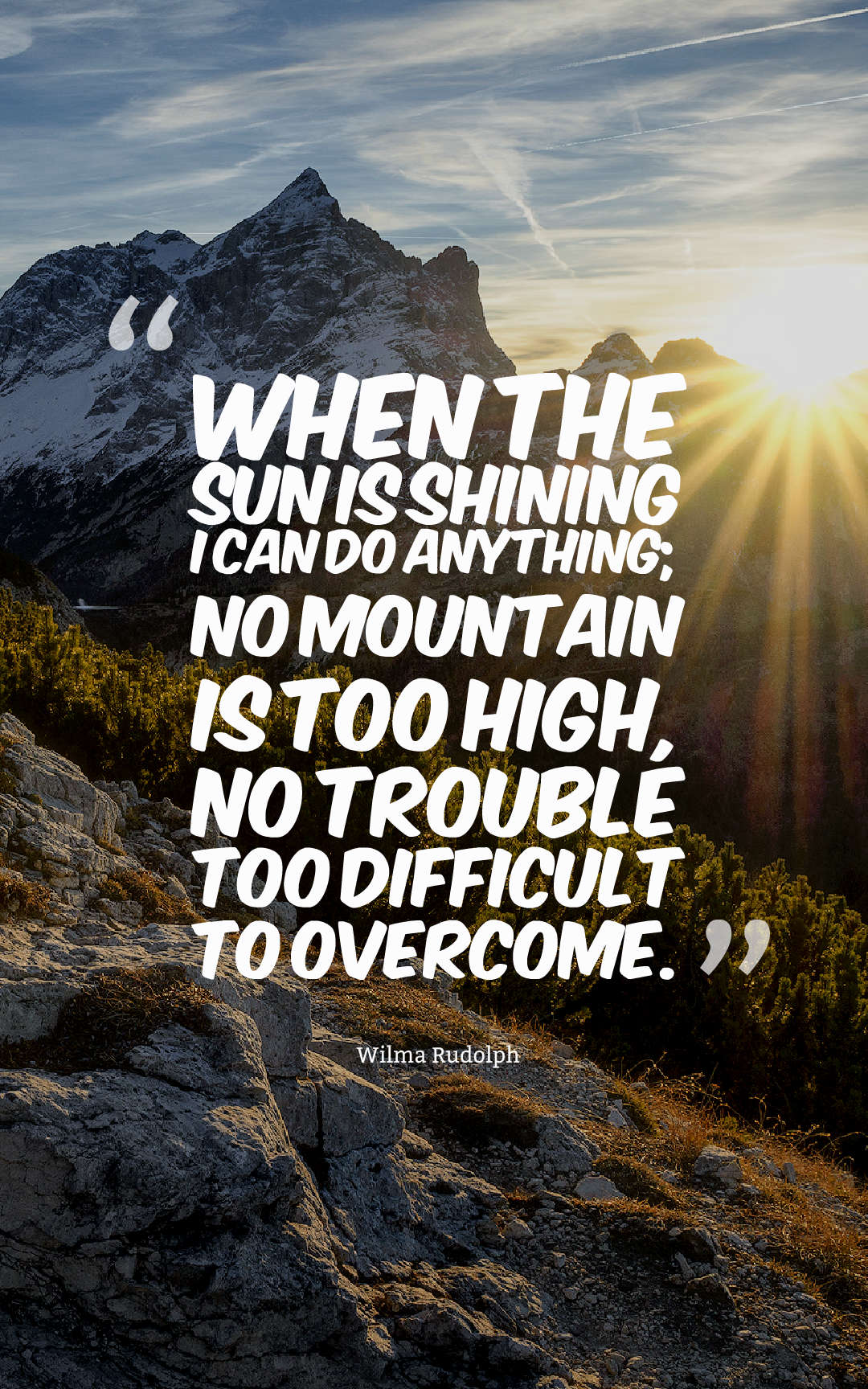 "You are not in the mountains. The mountains are in you." — John Muir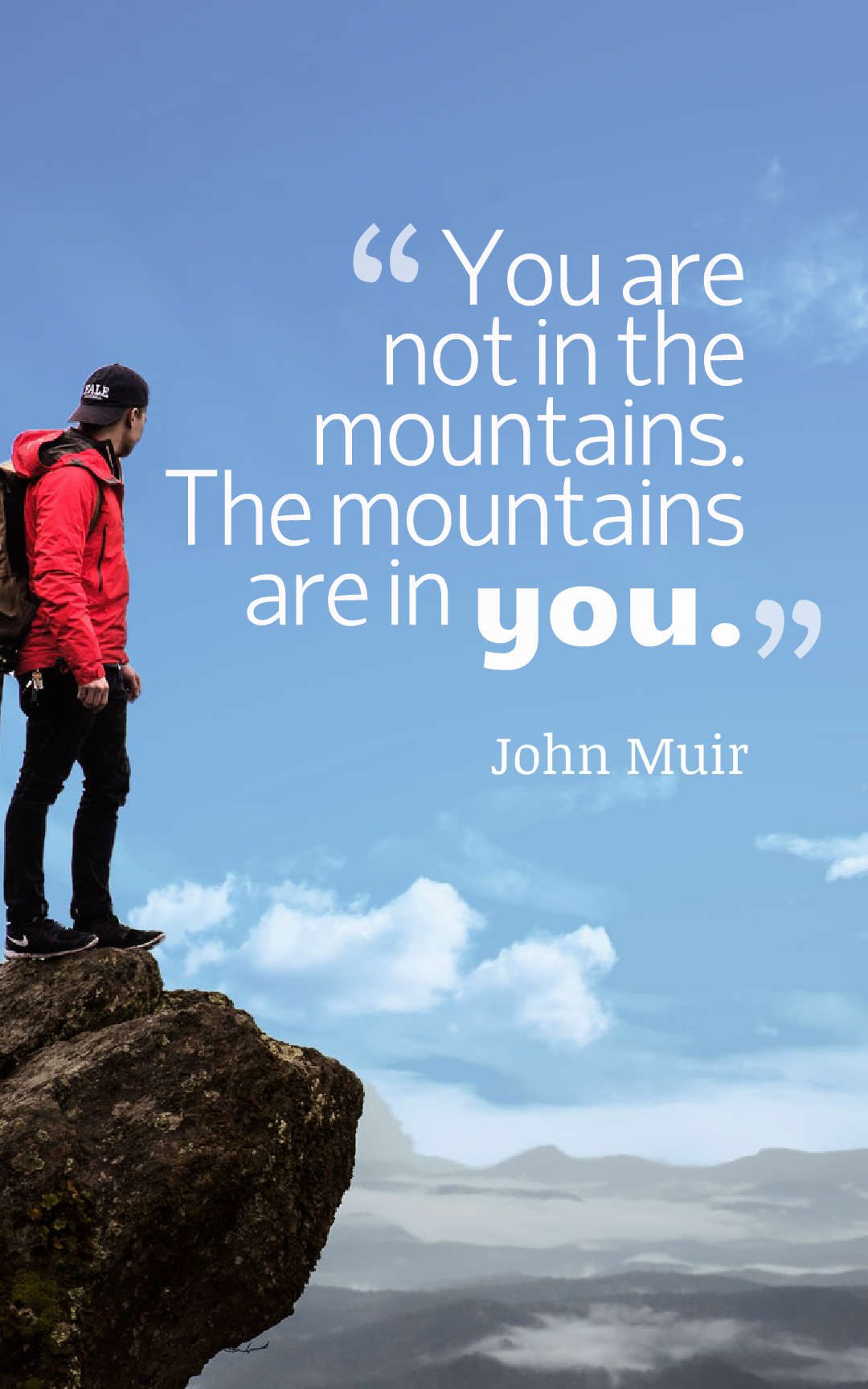 "You don't need to climb a mountain to know that it's high." ― Paulo Coelho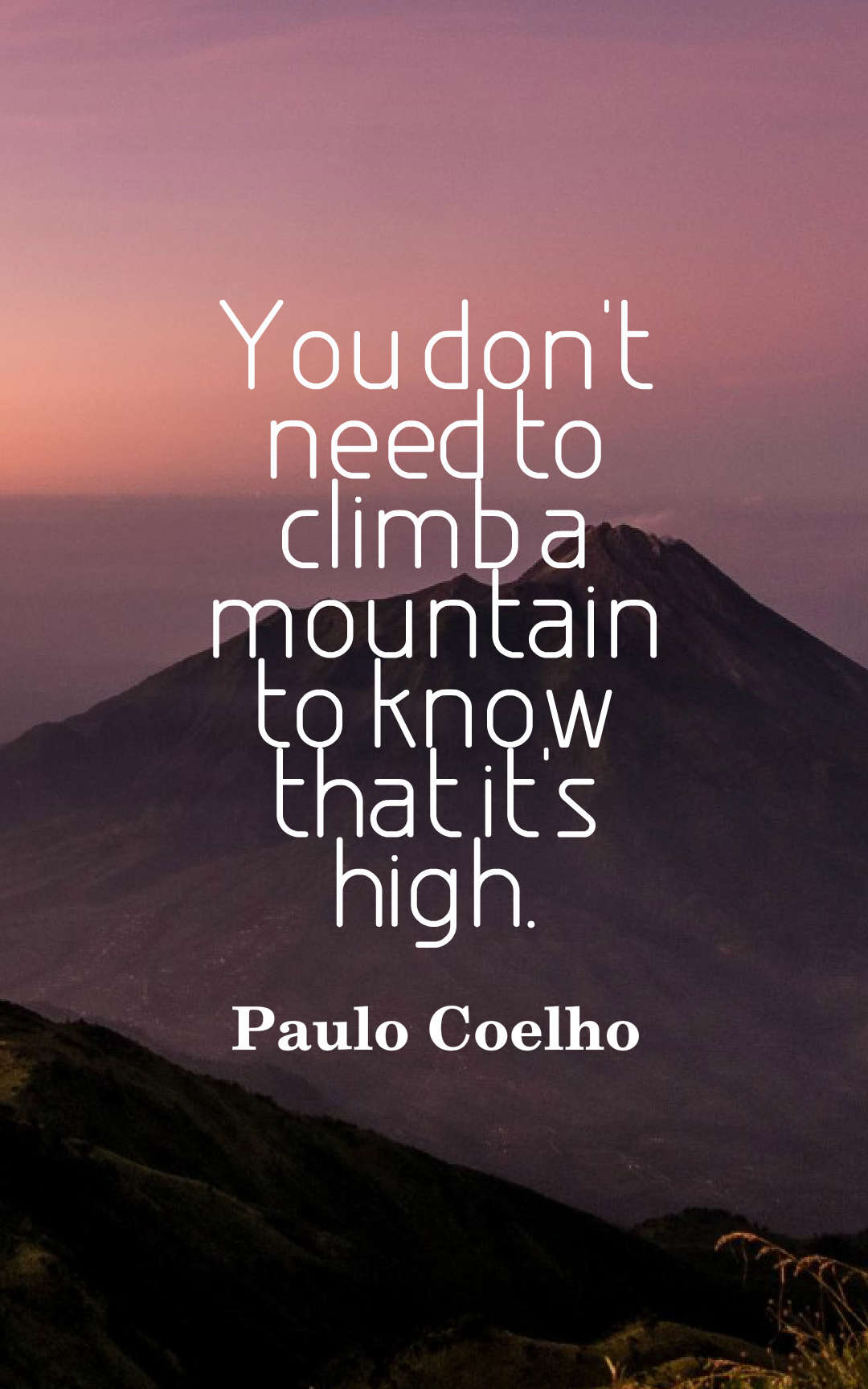 "After climbing a great hill, one only finds that there are many more hills to climb." — Nelson Mandela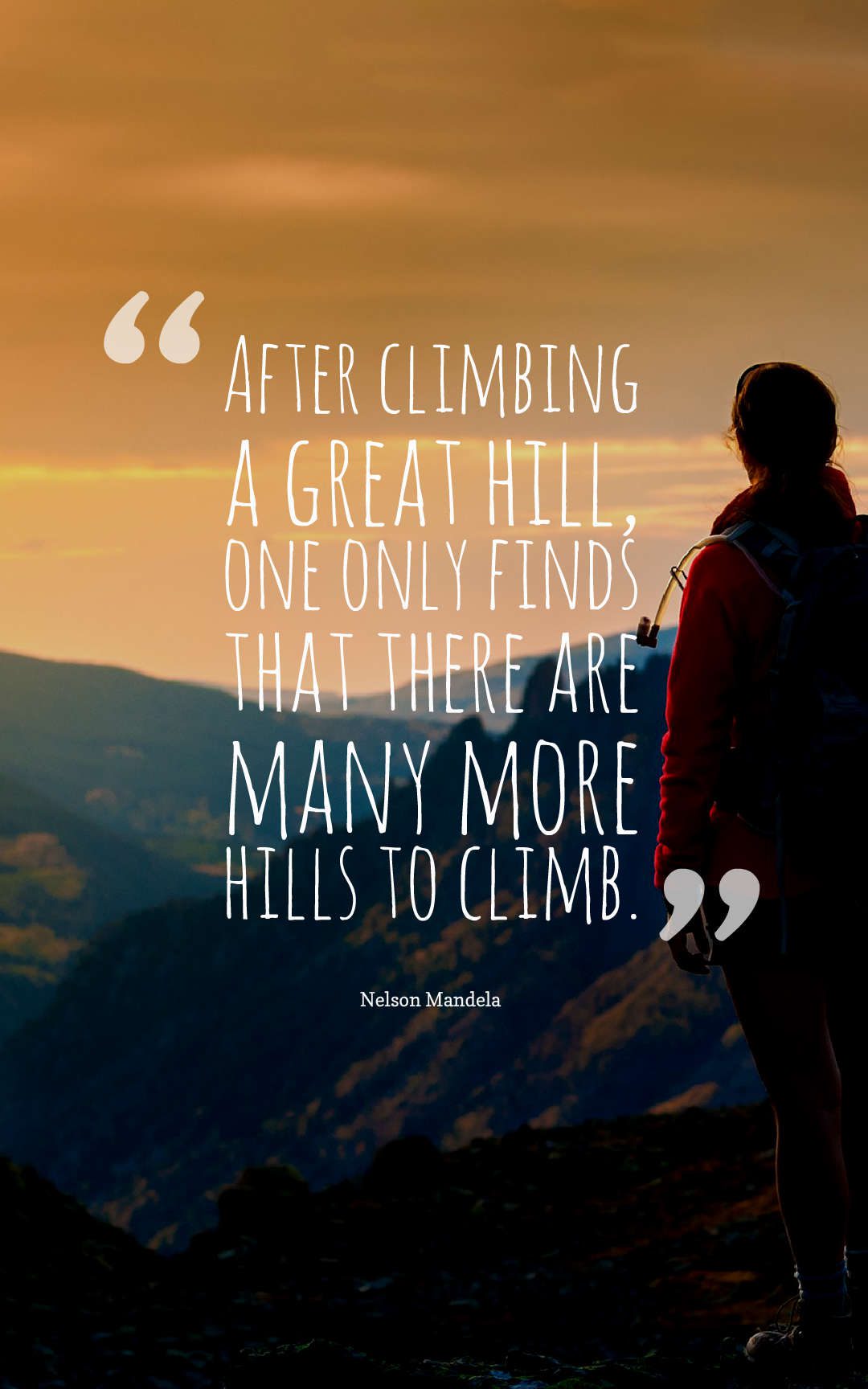 Hopefully, you will enjoy this inspiring collection of Mountain quotes and sayings. please don't forget to share these quotes.
Further Reading.
37 Inspirational Beauty Quotes And Sayings
40 Inspirational Adventure Quotes And Sayings
36 Inspirational Confidence Quotes And Sayings
42 Inspirational Journey Quotes And Sayings
20 Inspirational River Quotes And Sayings
35 Inspirational Taking Risks Quotes
72 Inspirational Travel Quotes With Images