Like and share our beautiful collection of Inspirational earth day quotes and sayings with images.
Happy Earth Day Quotes
---
"We are the natural nurturers of the Earth Mother. The Earth Mother needs our help, she needs our prayers. We need to educate the women of the world that prayer works." —Agnes Baker-Pilgrim
---
"May your life preach more loudly than your lips." — William Ellery Channing
---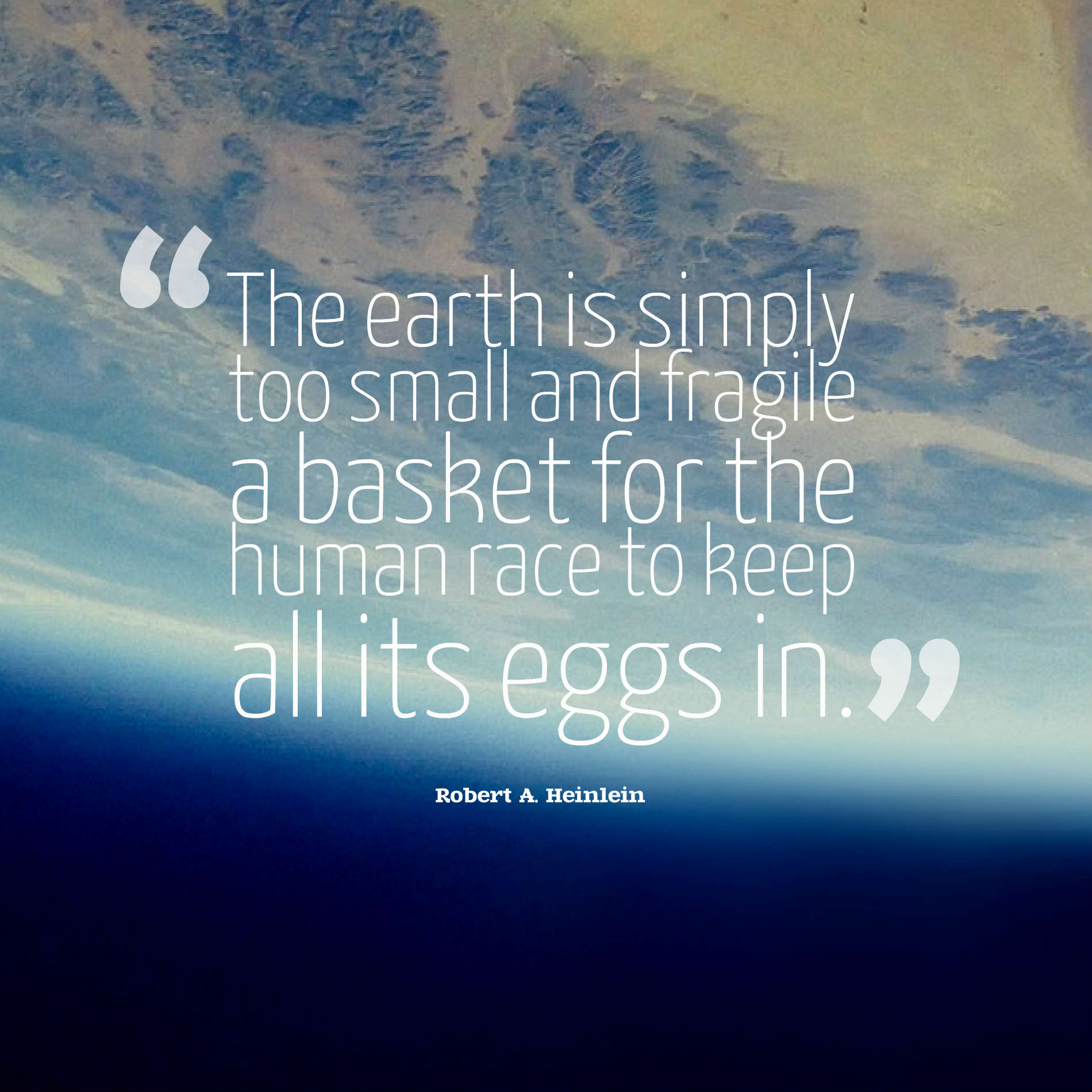 ---
"The earth is simply too small and fragile a basket for the human race to keep all its eggs in." — Robert A. Heinlein
---
"Climate Change is real. It is happening right now, it is the most urgent threat facing our entire species and we need to work collectively together and stop procrastinating." — Unknown
---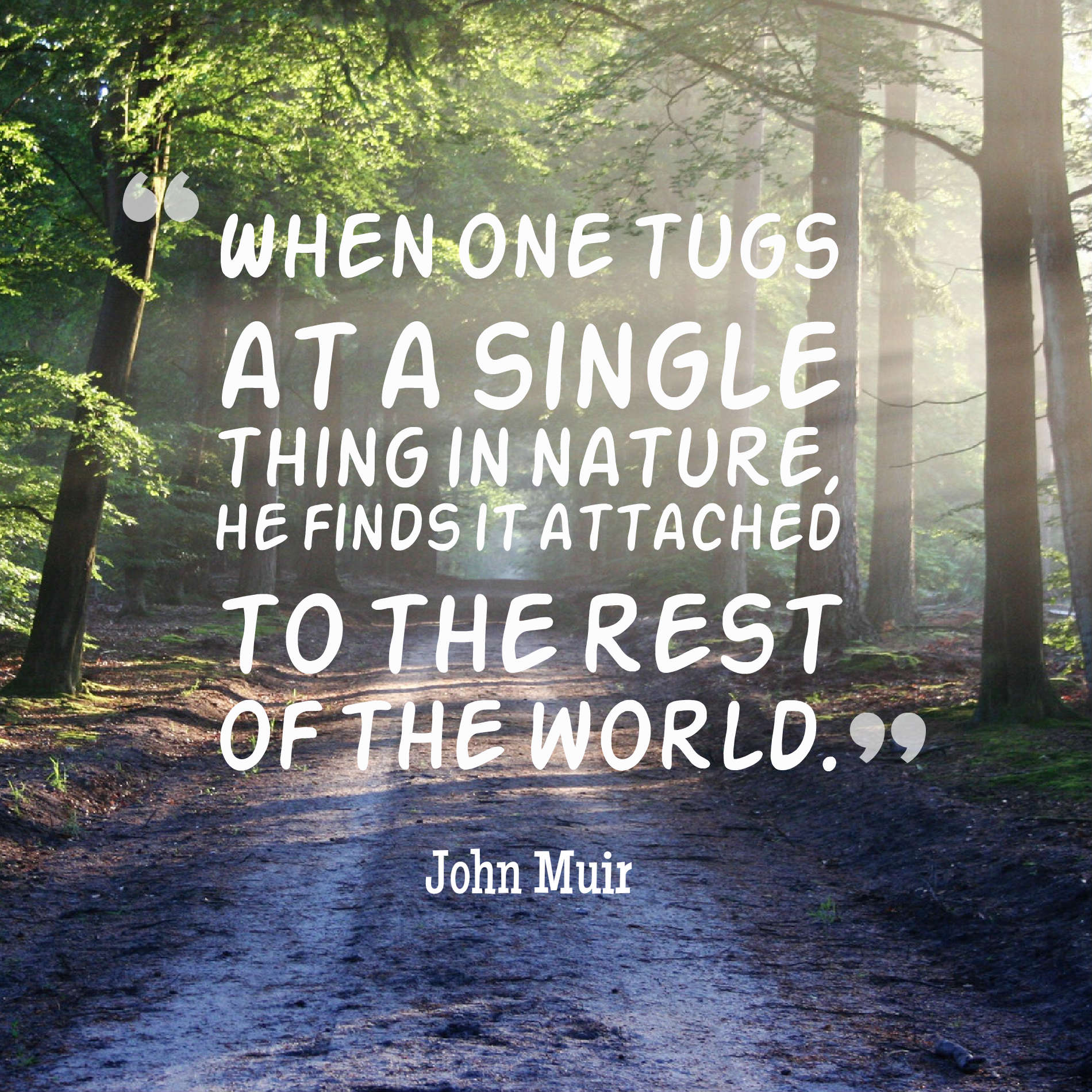 ---
"When one tugs at a single thing in nature, he finds it attached to the rest of the world." ― John Muir
---
"Do your little bit of good where you are; it's those little bits of good put together that overwhelm the world." — Desmond Tutu
---
---
"We don't inherit the earth from our ancestors, we borrow it from our children." ― David Brower
---
"Climate change is a terrible problem, and it absolutely needs to be solved. It deserves to be a huge priority." — Bill Gates
---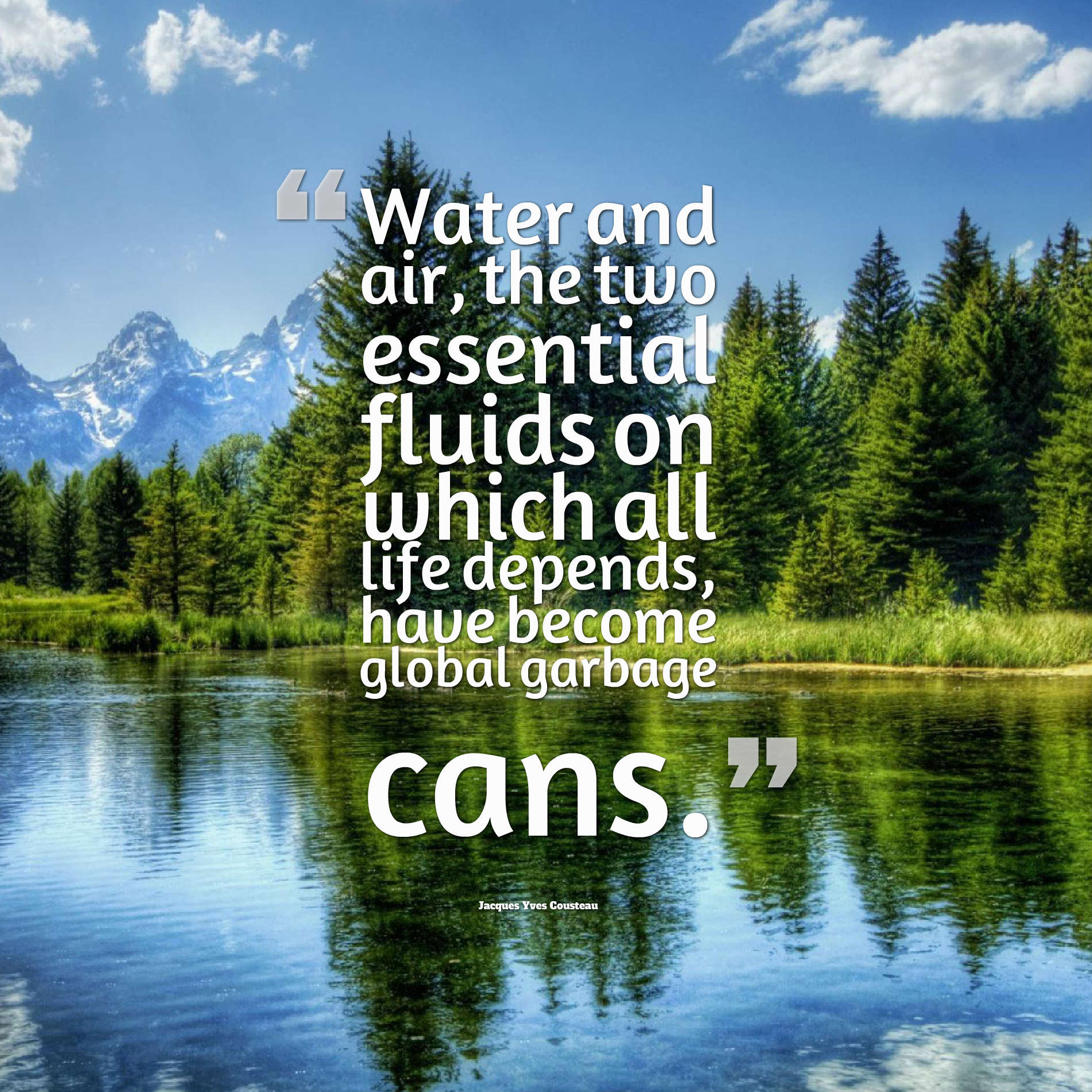 ---
"Water and air, the two essential fluids on which all life depends, have become global garbage cans." — Jacques Yves Cousteau
---
"We will conserve only what we love. We love only what we know. We know only what we are taught." — Baba Dioum
---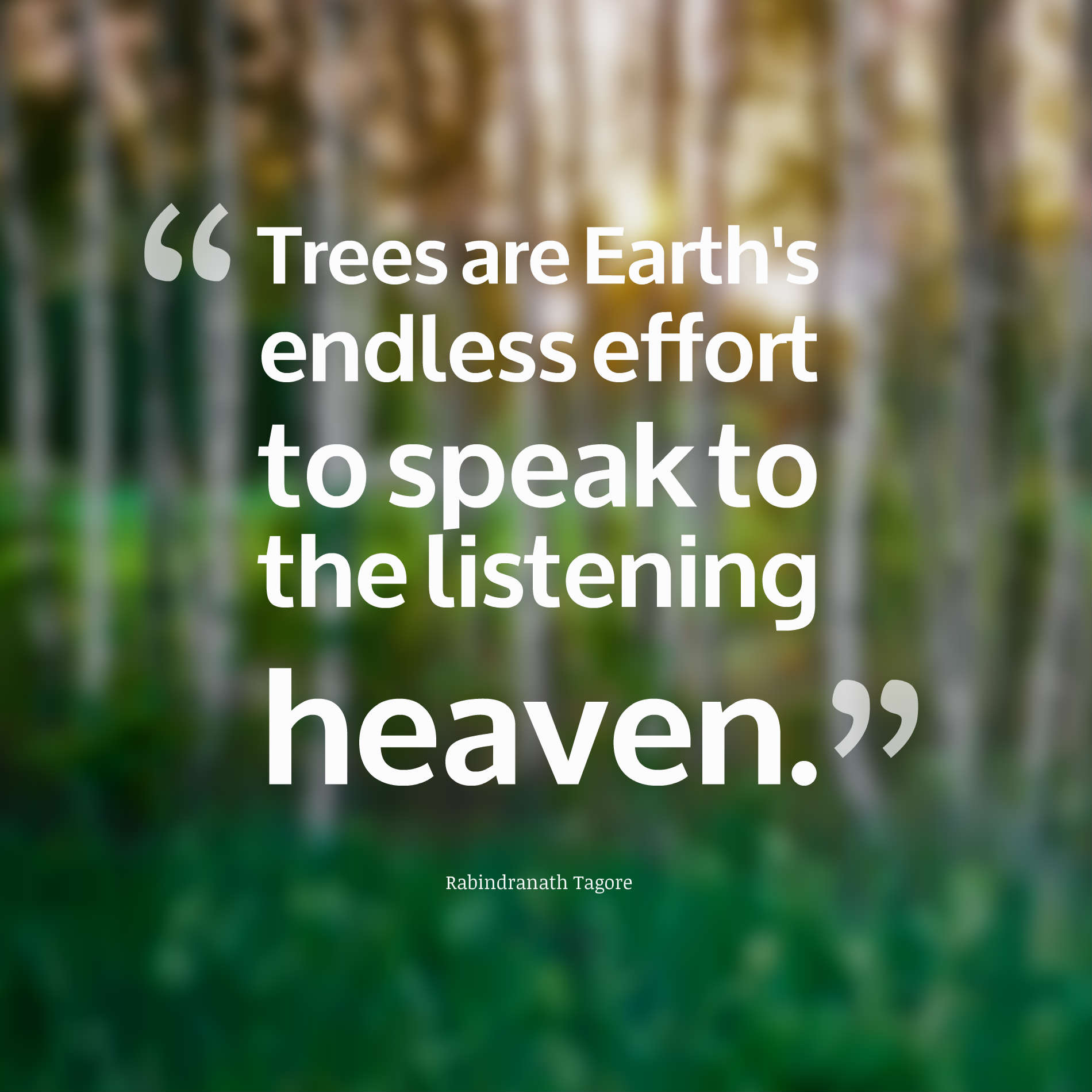 ---
"Trees are the earth's endless effort to speak to the listening heaven." — Rabindranath Tagore
---
"You are the last, best hope of earth; we ask you to protect it. Or we, & all living things we cherish, are history" — Unknown
---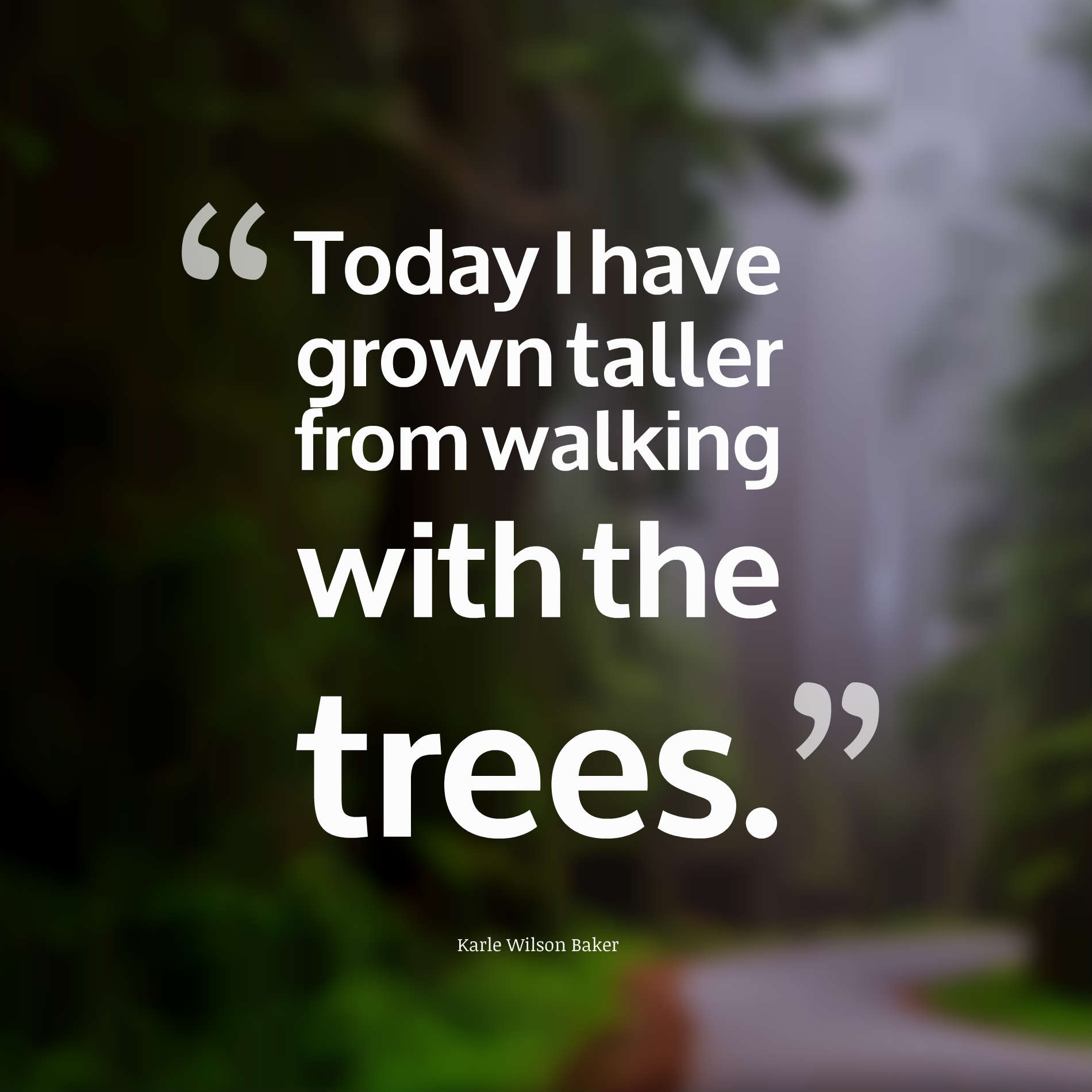 ---
"Today I have grown taller from walking with the trees." — Karle Wilson Baker
---
"Heaven on Earth' is a choice you must make, not a place you must find." — Dr. Wayne Dyer
---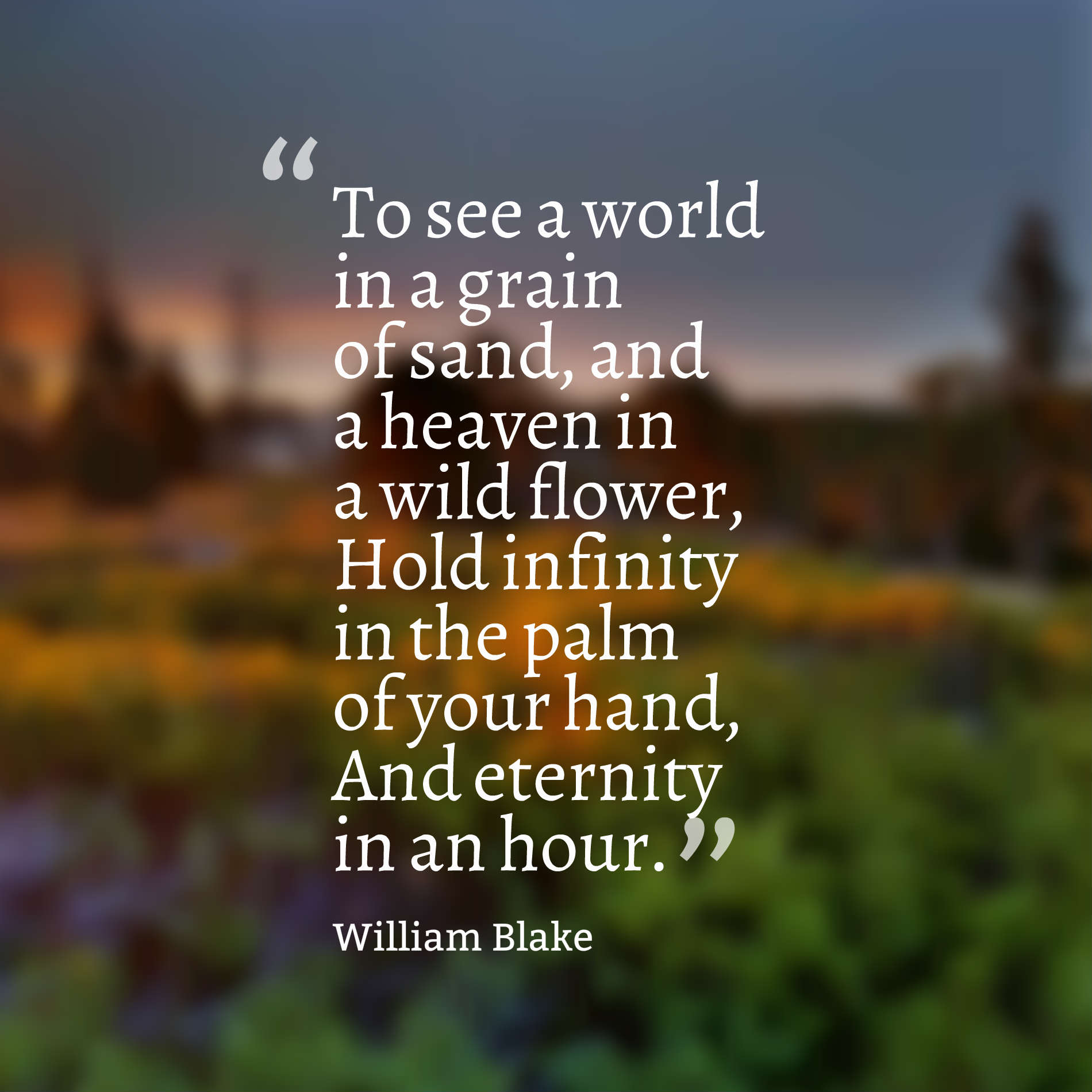 ---
"To see a world in a grain of sand and heaven in a wild flower Hold infinity in the palm of your hand and eternity in an hour." — William Blake
---
"A true conservationist is a man who knows that the world is not given by his fathers, but borrowed from his children." — John James Audubon
---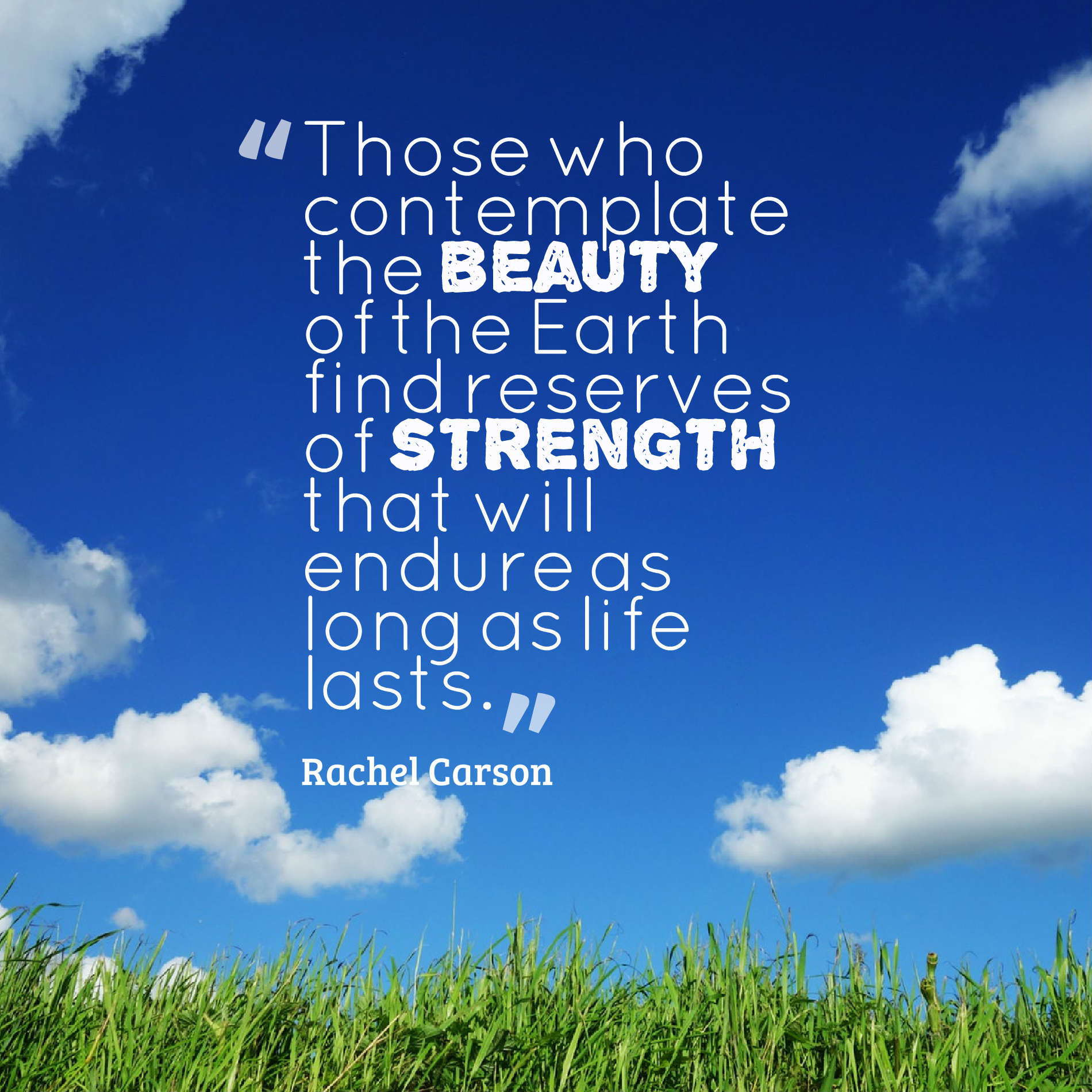 ---
"Those who contemplate the beauty of the earth, find reserves of strength that will endure as long as life lasts." — Rachel Carson
---
"Walk as if you are kissing the Earth with your feet." — Thích Nhất Hạnh
---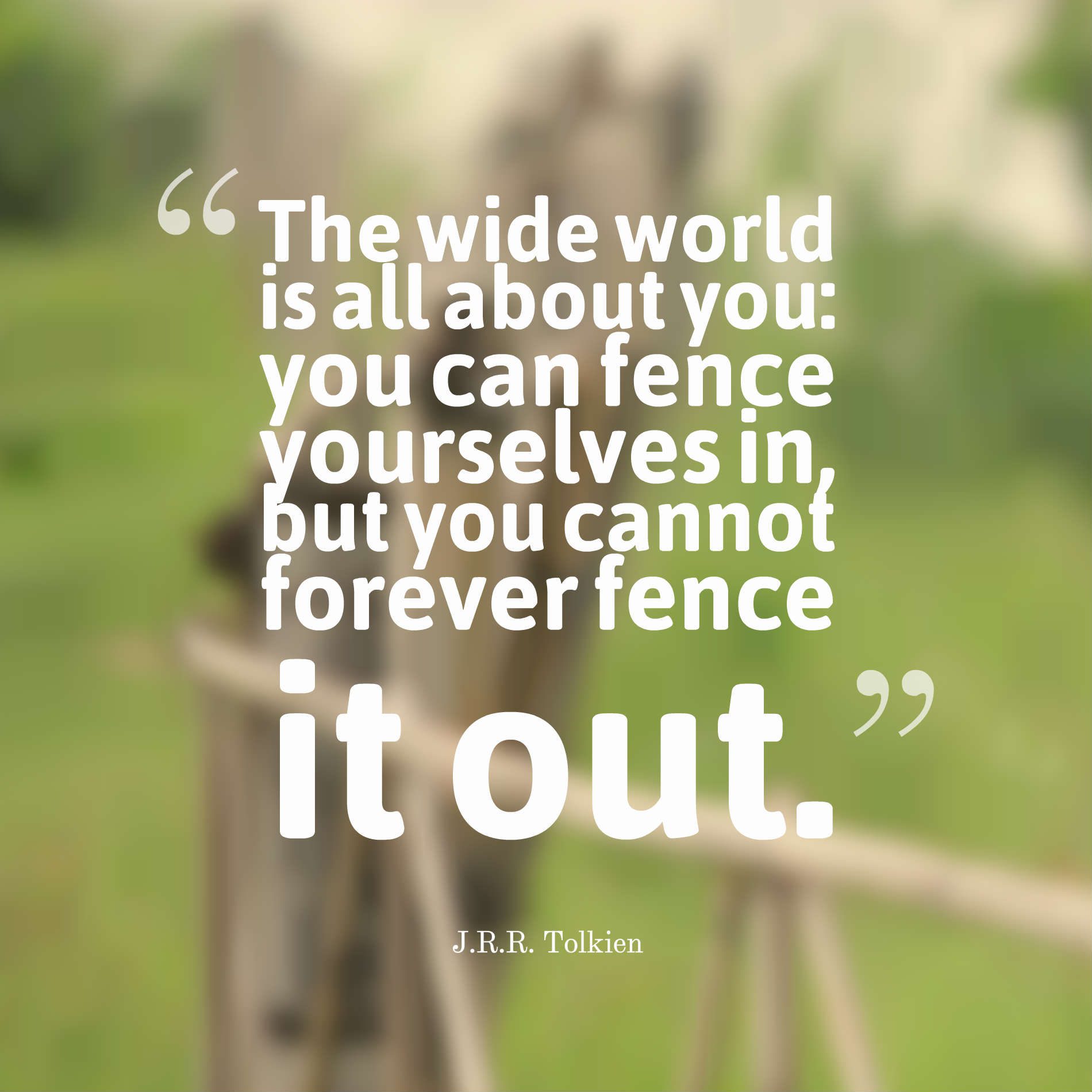 "The wide world is all about you: you can fence yourselves in, but you cannot forever fence it out." — J. R. R. Tolkien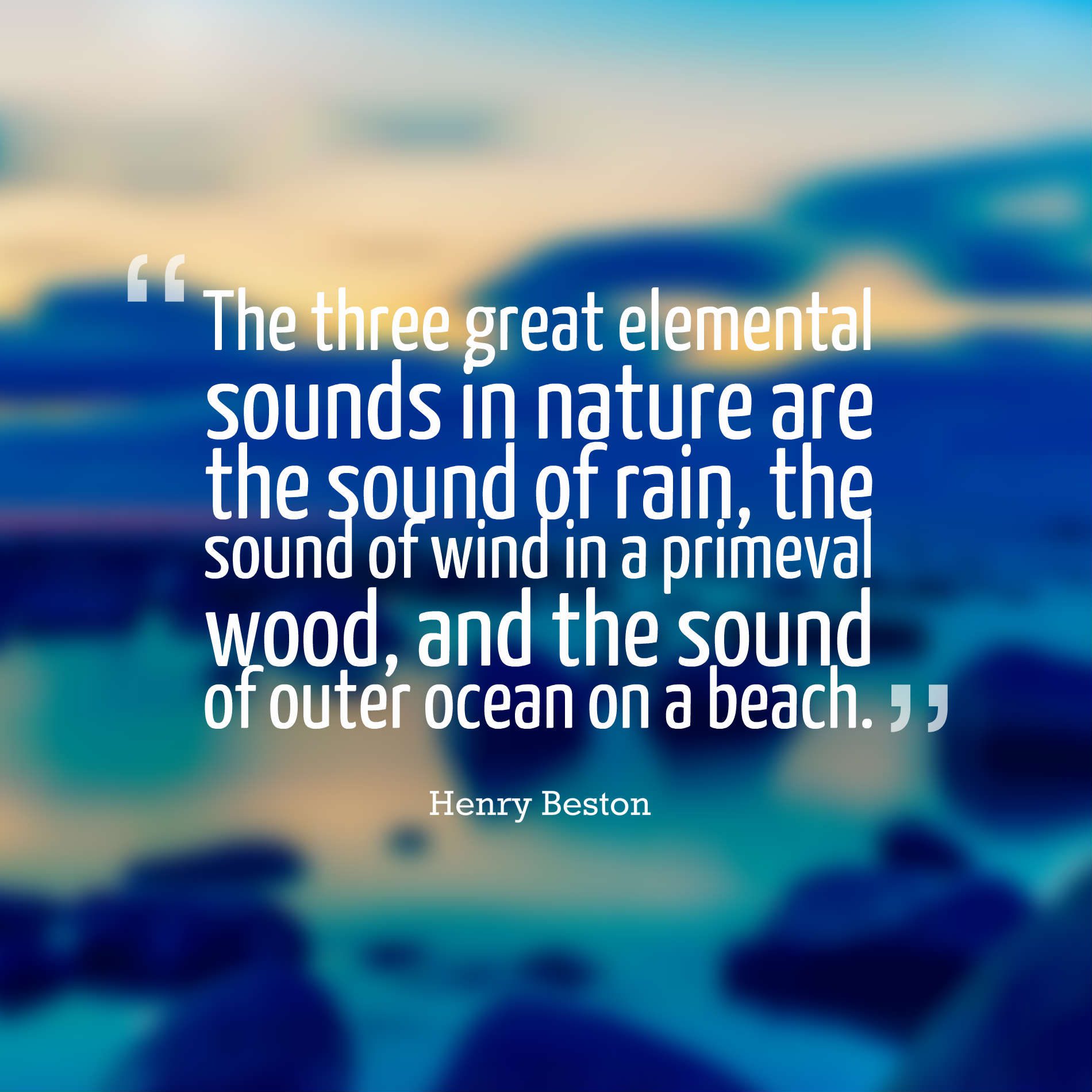 ---
"The three great elemental sounds in nature are the sound of rain, the sound of wind in a primeval wood, and the sound of outer ocean on a beach." — Henry Beston
---
"Three grand essentials to happiness in this life are something to do, something to love, and something to hope for." — Joseph Addison
---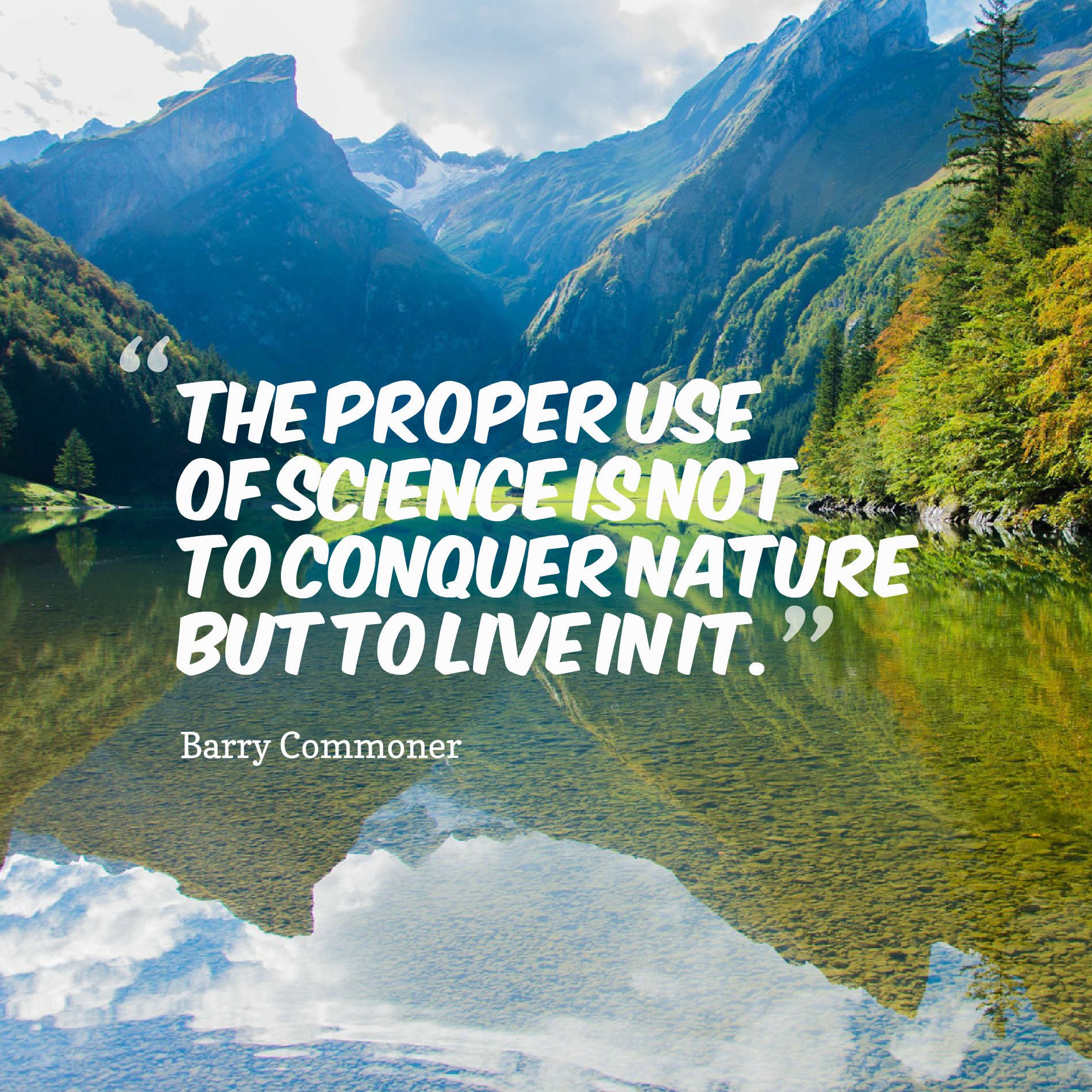 "The proper use of science is not to conquer nature but to live in it." — Barry Commoner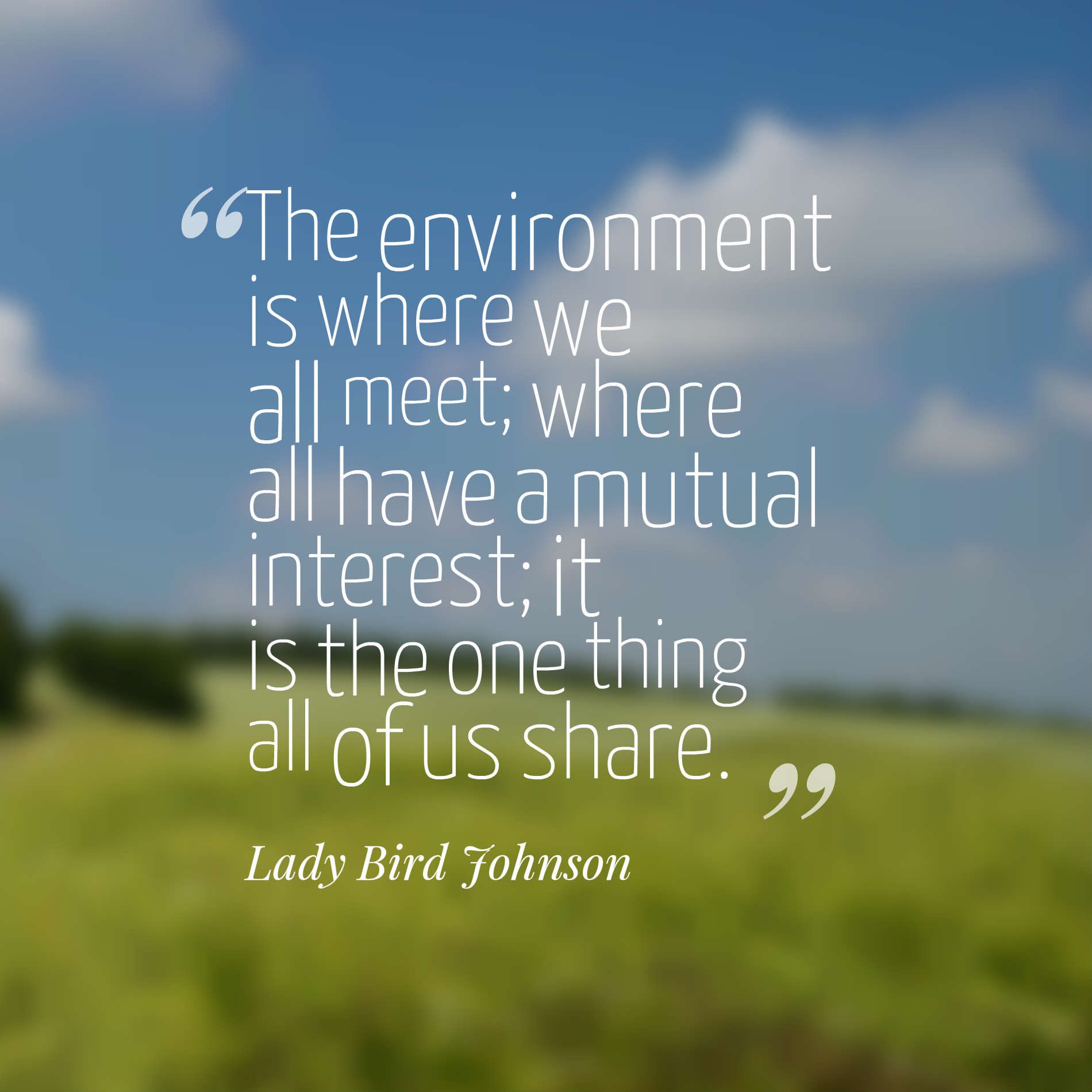 ---
"The environment is where we all meet; where all have a mutual interest; it is the one thing all of us share." — Lady Bird Johnson
---
"Trees are poems that earth writes upon the sky. We fell them down and turn them into paper, that we may record our emptiness." — Kahlil Gibran
---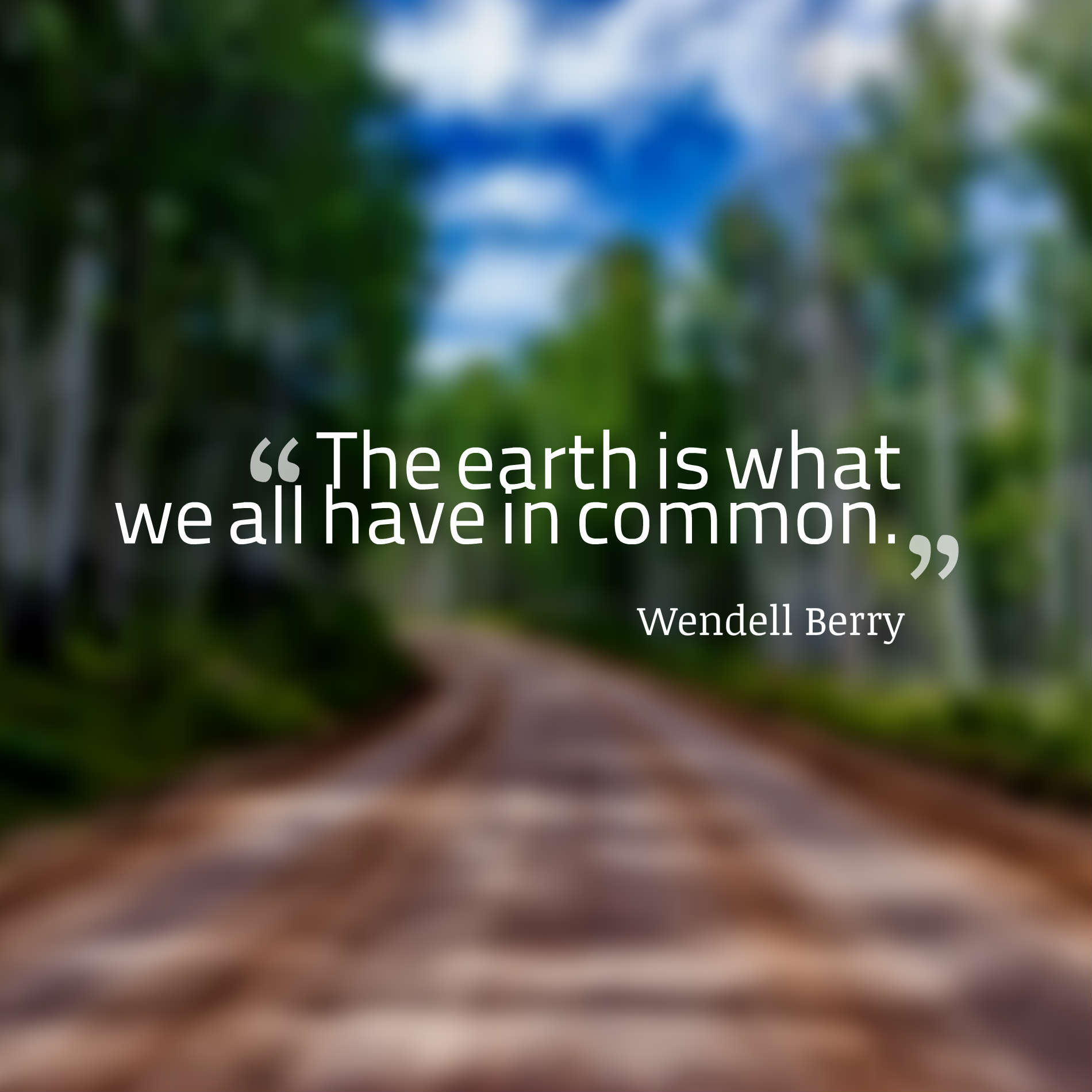 "The earth is what we all have in common." — Wendell Berry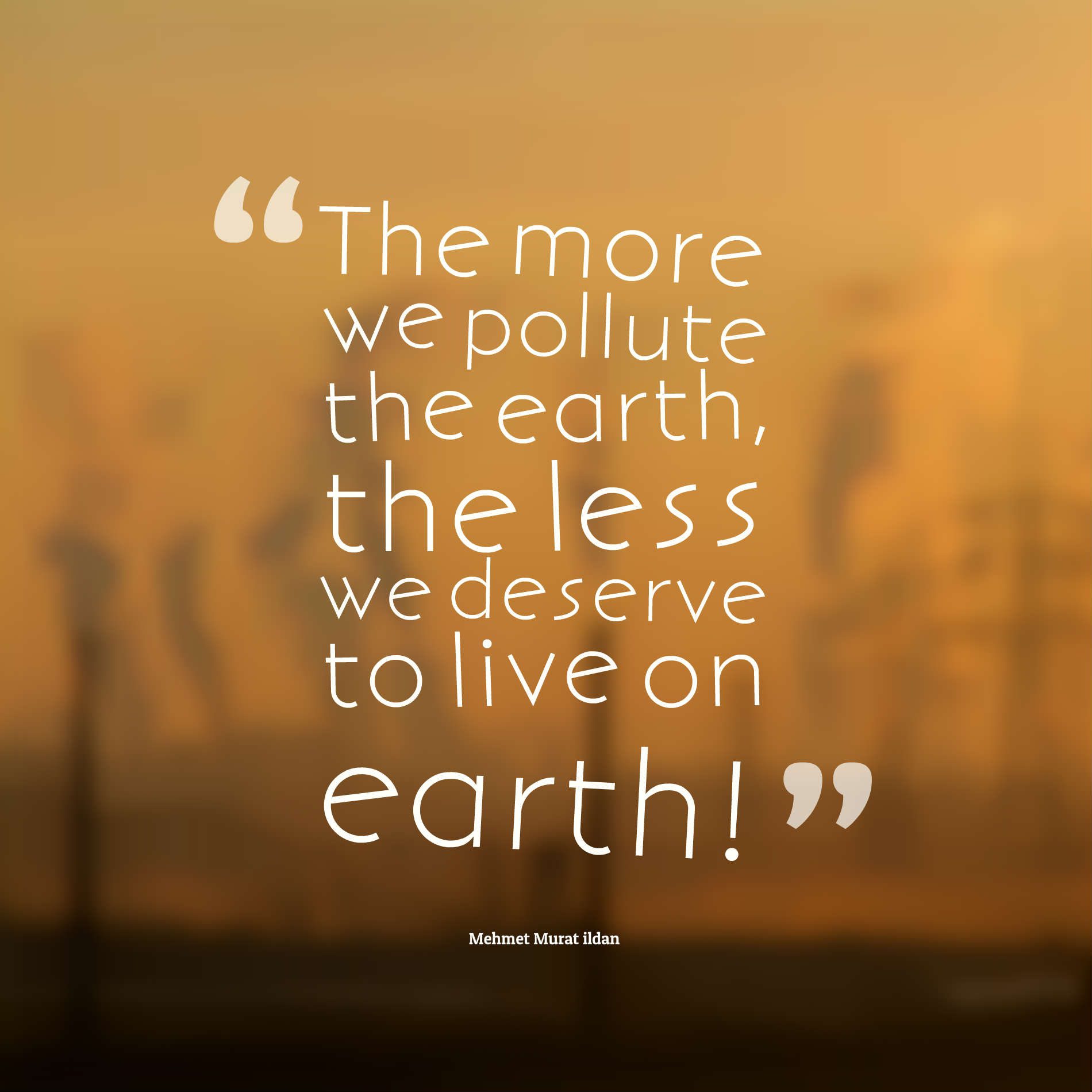 ---
"The more we pollute the earth, the less we deserve to live on earth!" ― Mehmet Murat ildan
---
"Wildness reminds us what it means to be human, what we are connected to rather than what we are separate from." — Terry Tempest Williams
---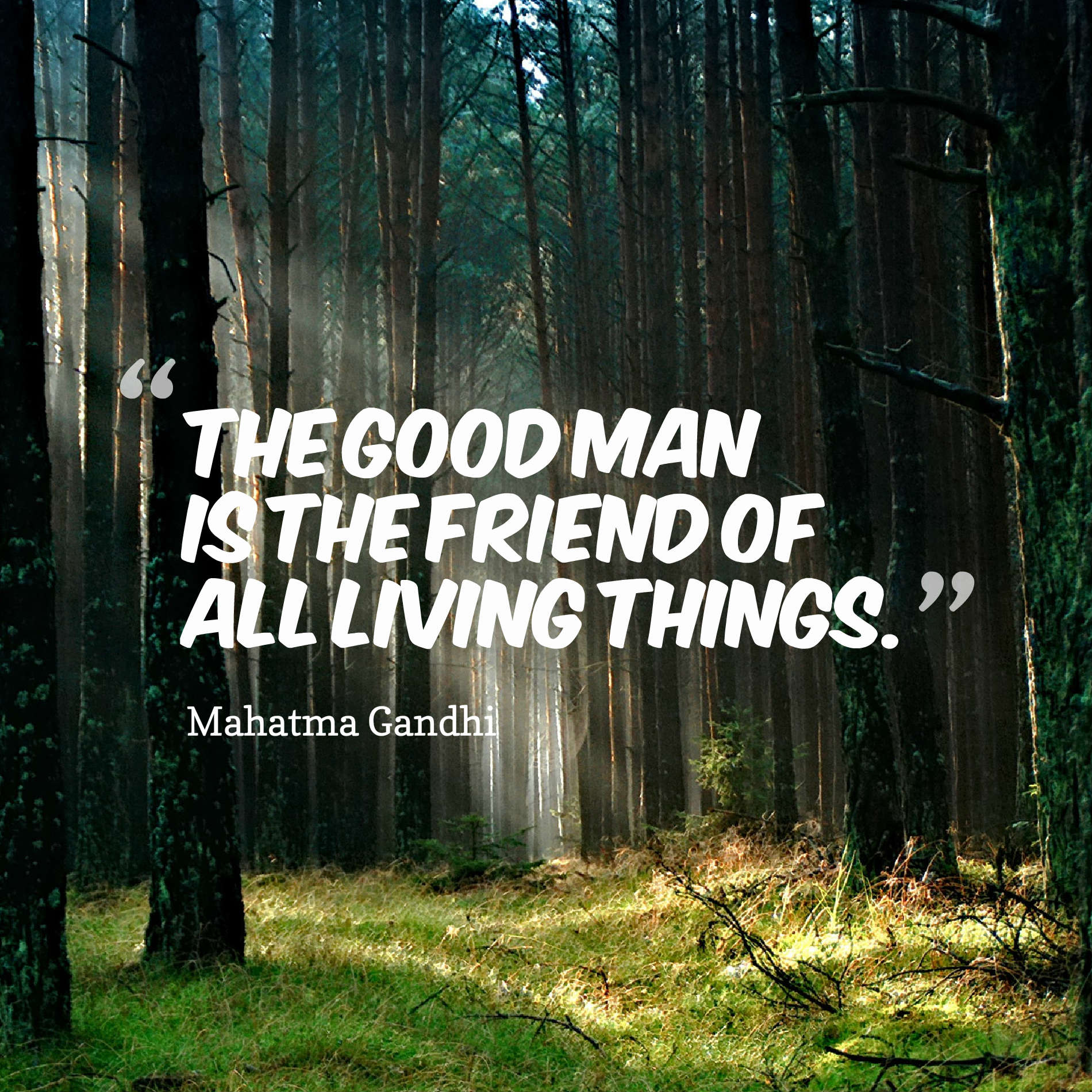 "The good man is the friend of all living things." — Mahatma Gandhi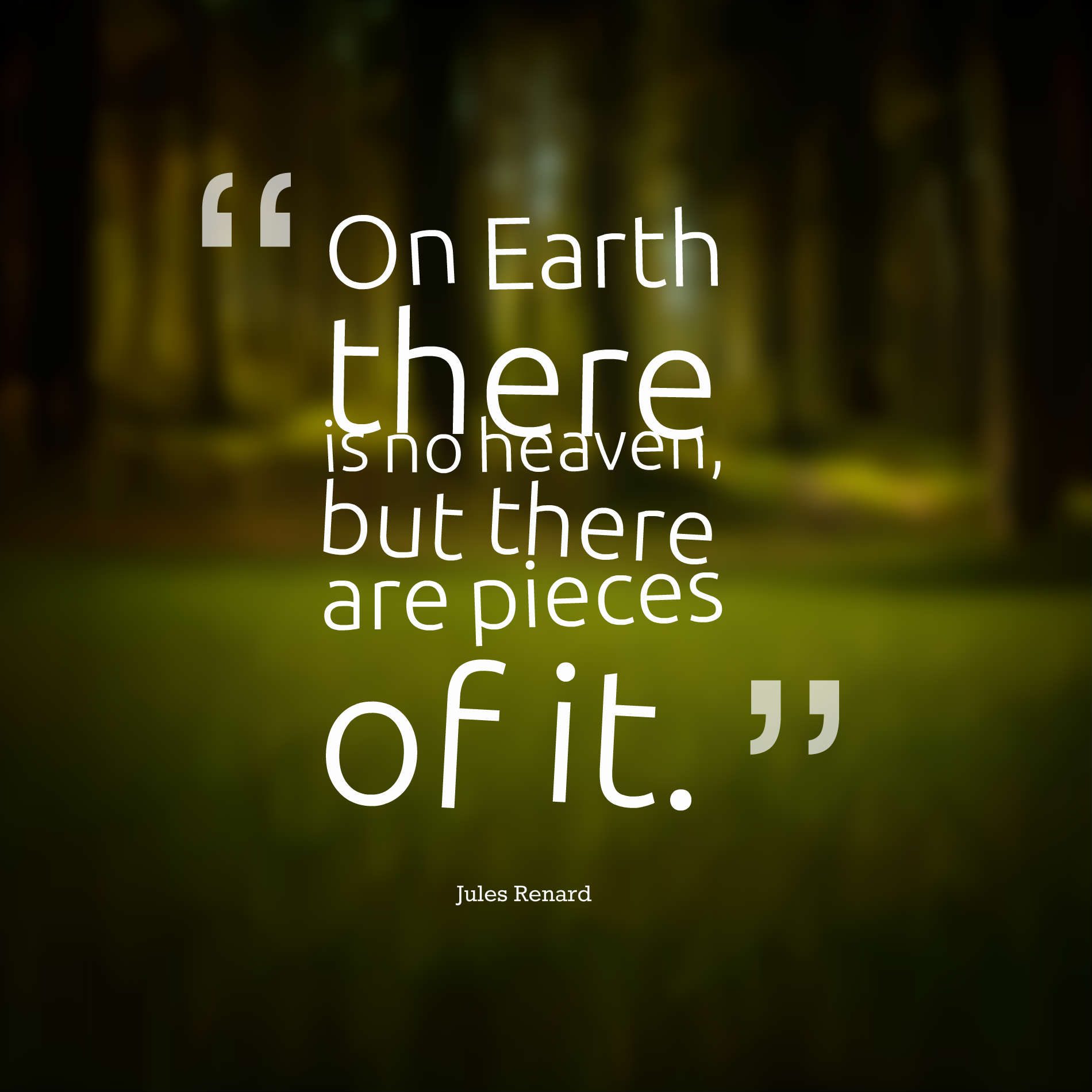 "On Earth there is no heaven, but there are pieces of it." — Jules Renard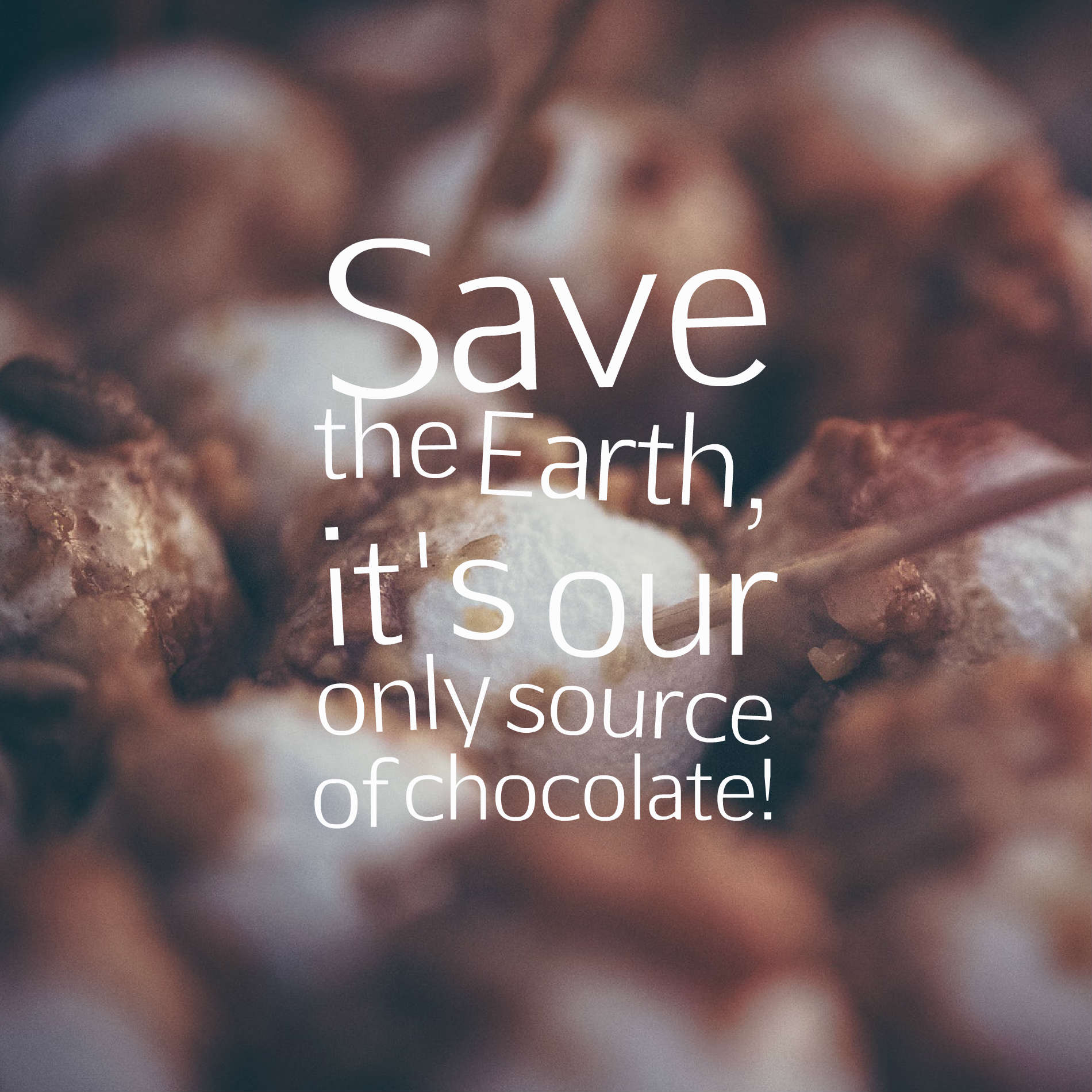 "Save the Earth, it's our only source of chocolate!" — Unknown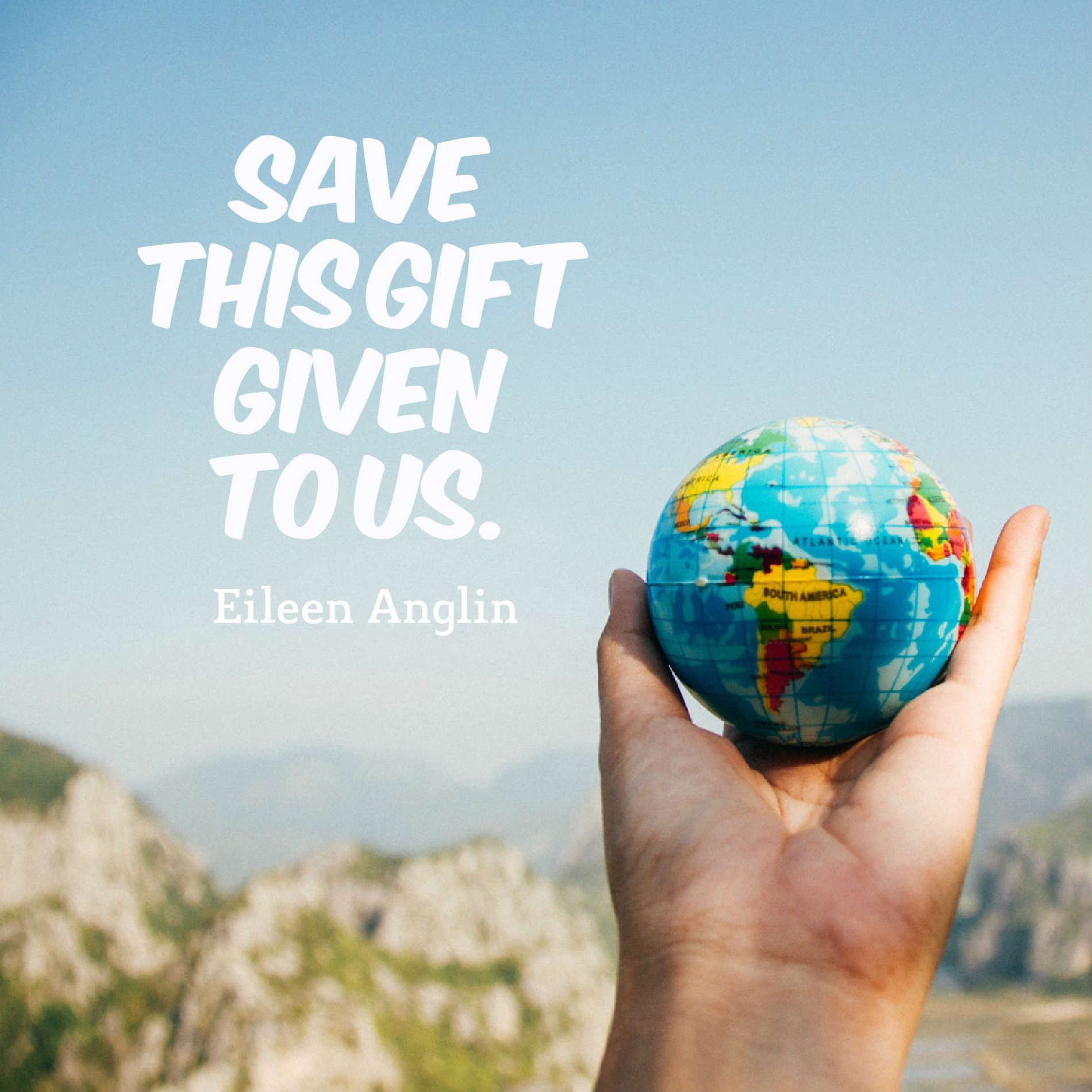 "Save this gift given to us." — Eileen Anglin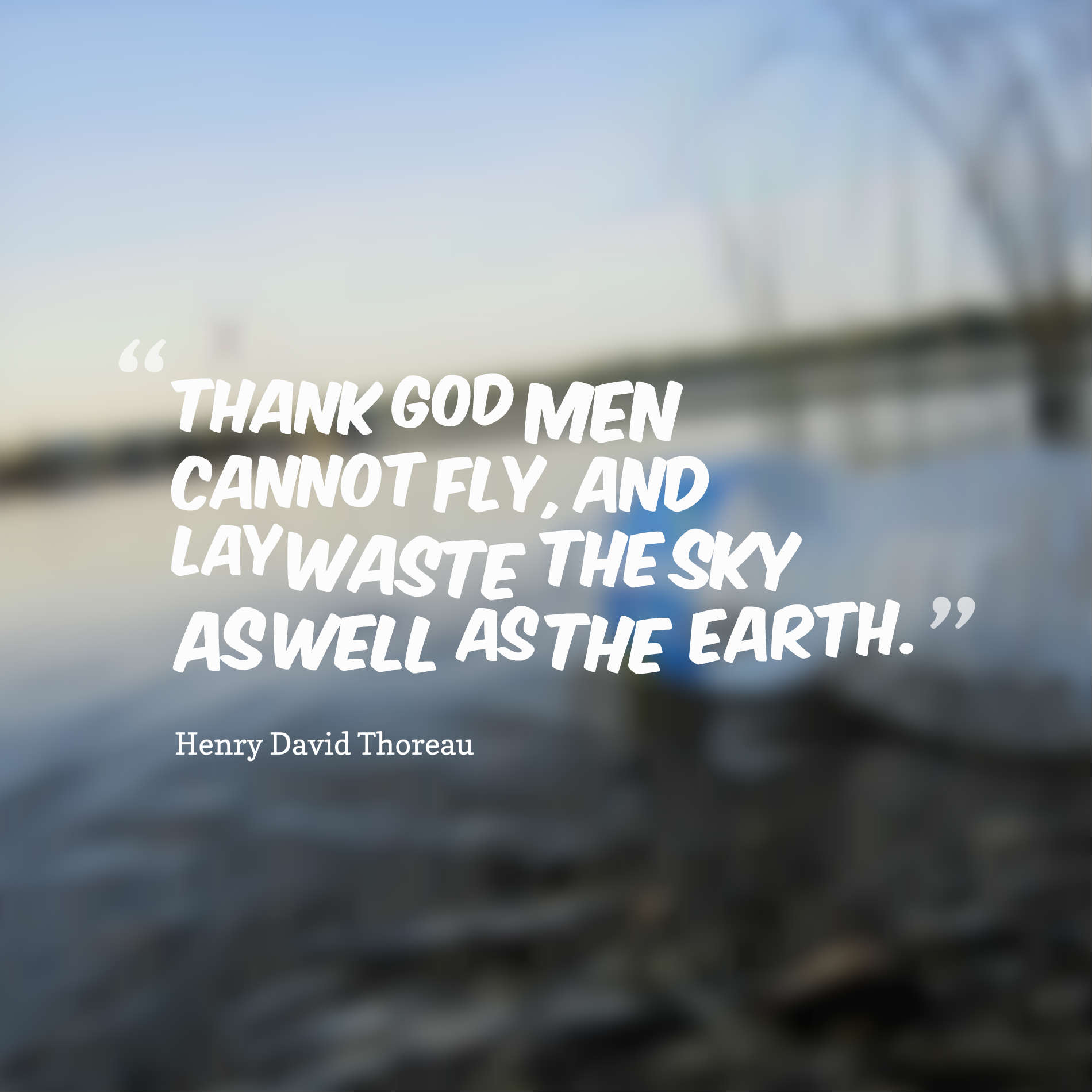 "Thank God men cannot fly, and lay waste the sky as well as the earth." ― Henry David Thoreau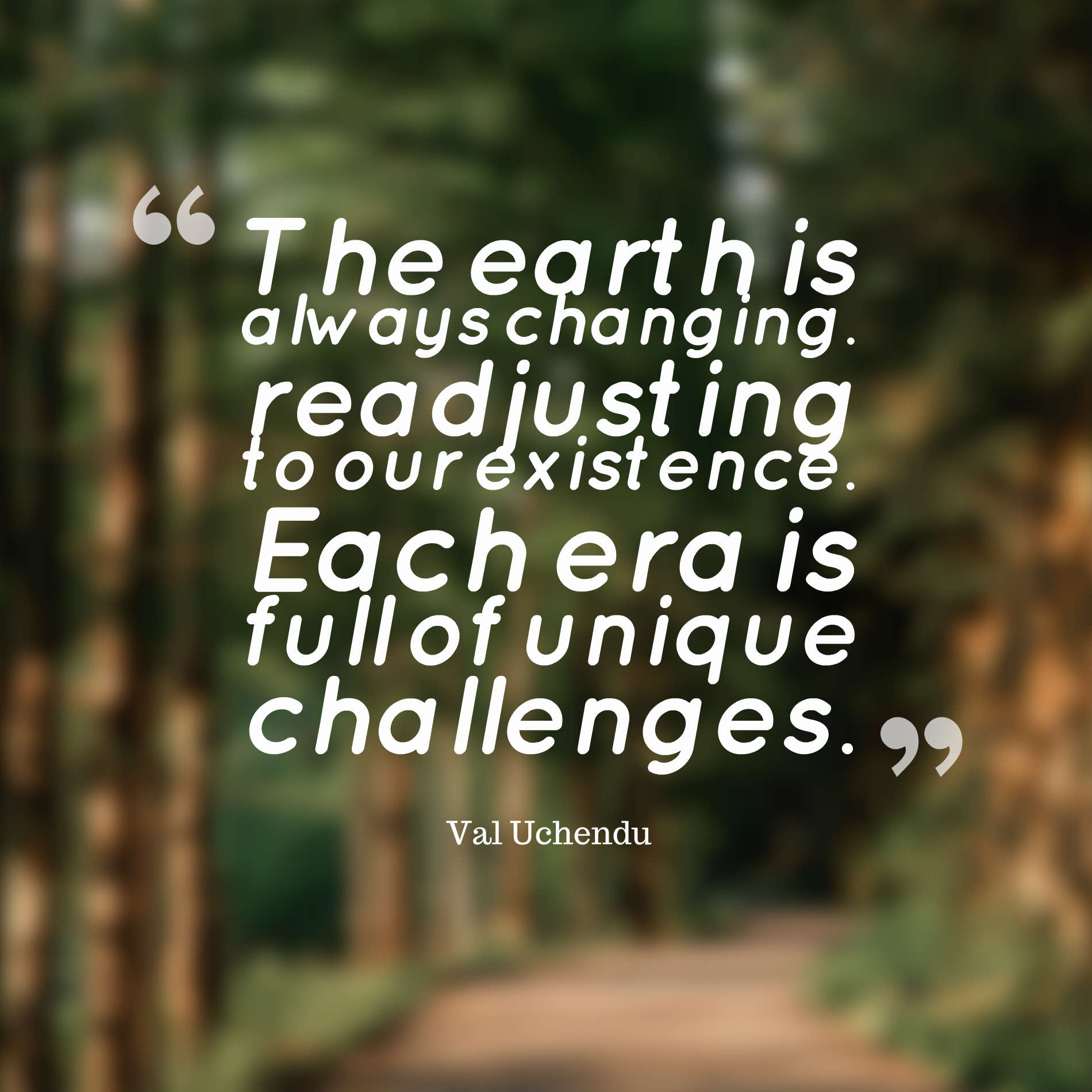 "The earth is always changing.. readjusting to our existence. Each era is full of unique challenges." — Val Uchendu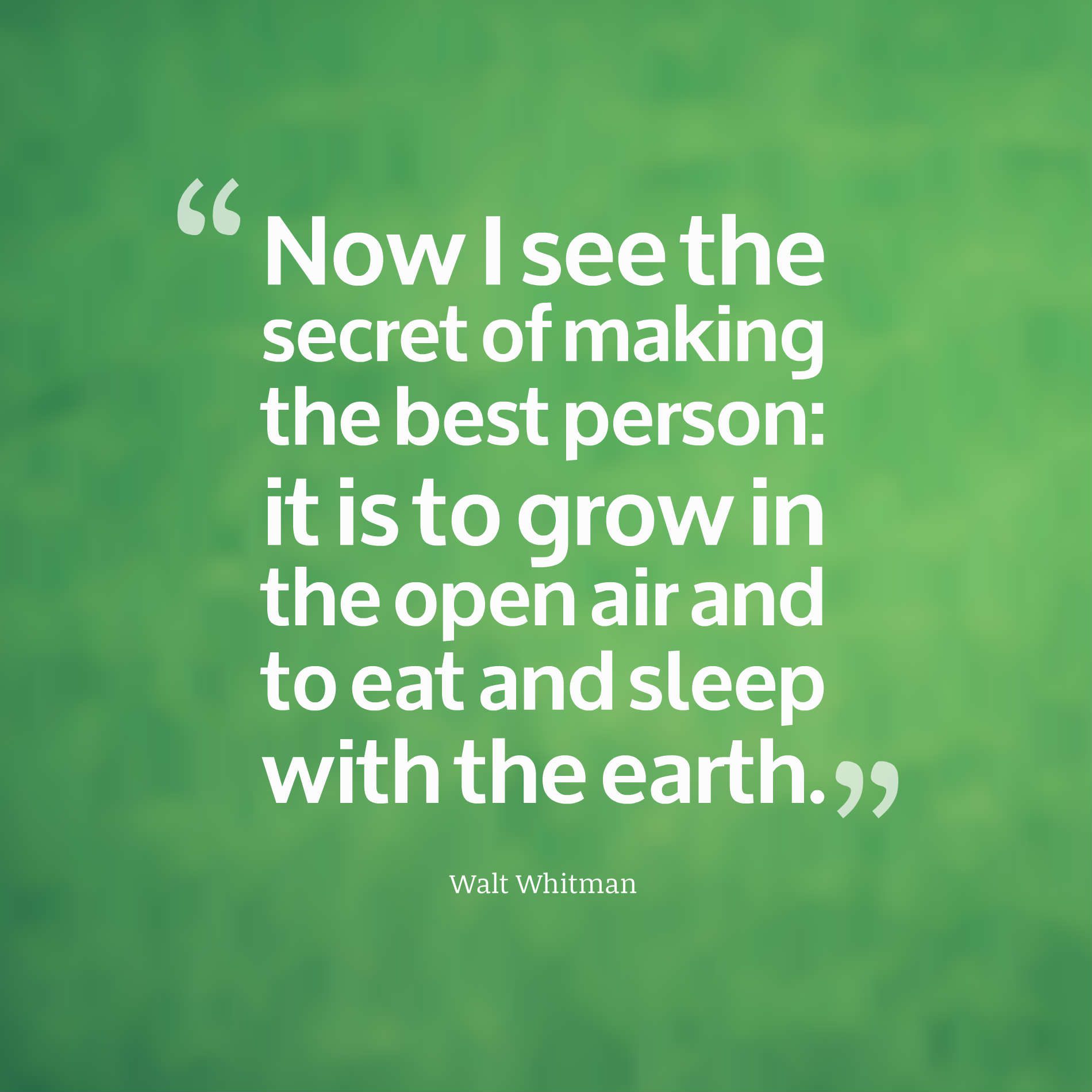 "Now I see the secret of making the best person: it is to grow in the open air and to eat and sleep with the earth." — Walt Whitman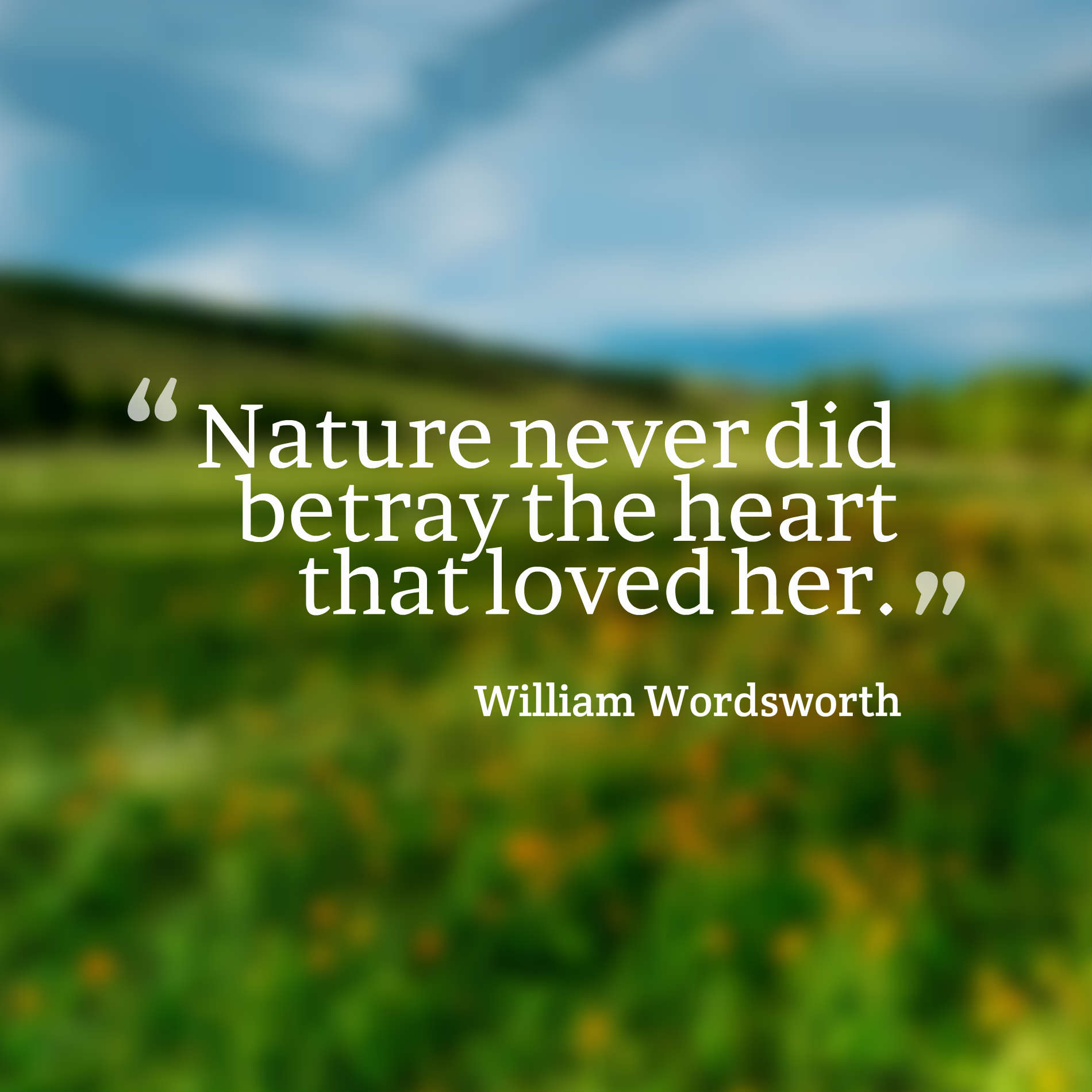 "Nature never did betray the heart that loved her." — William Wordsworth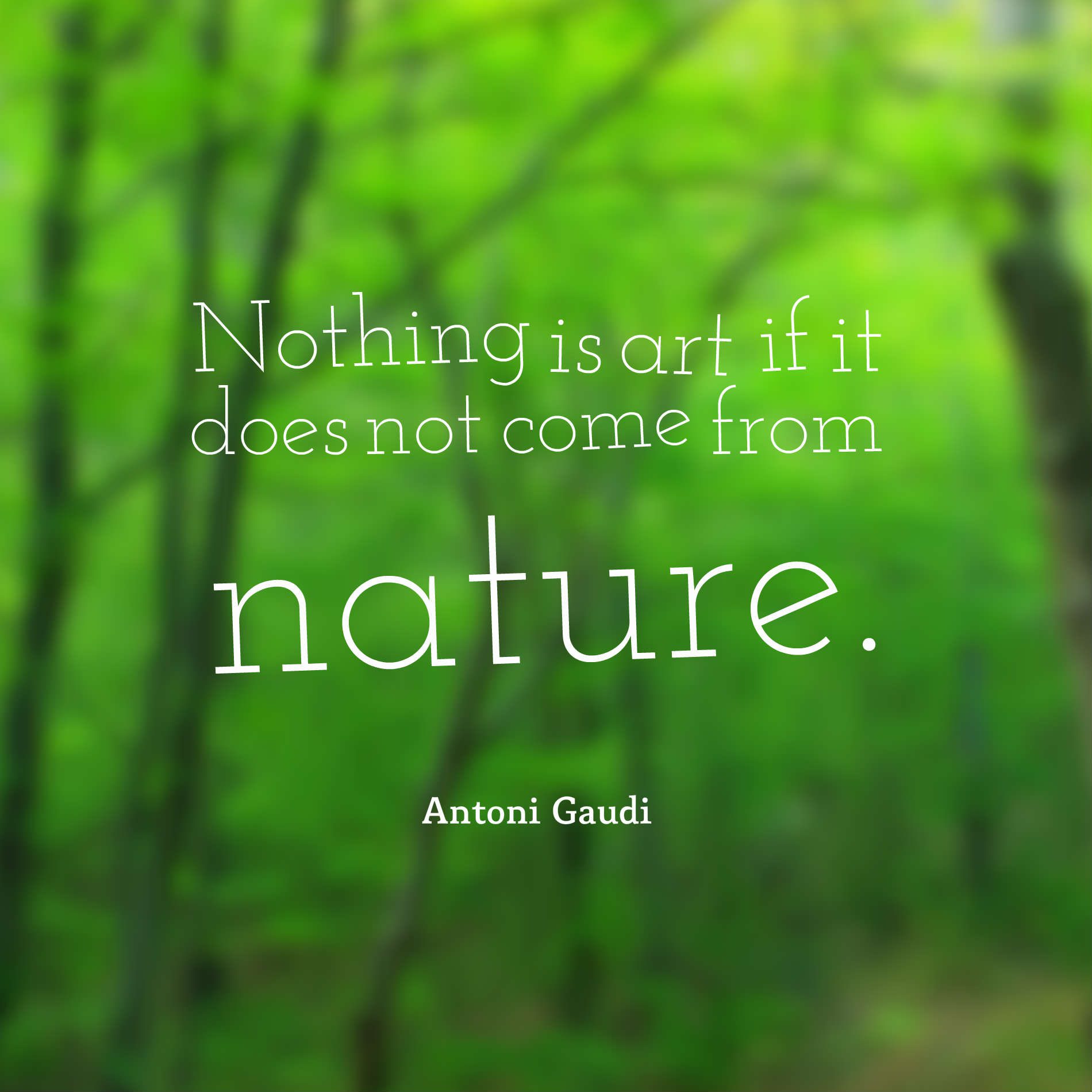 "Nothing is art if it does not come from nature." — Antoni Gaudi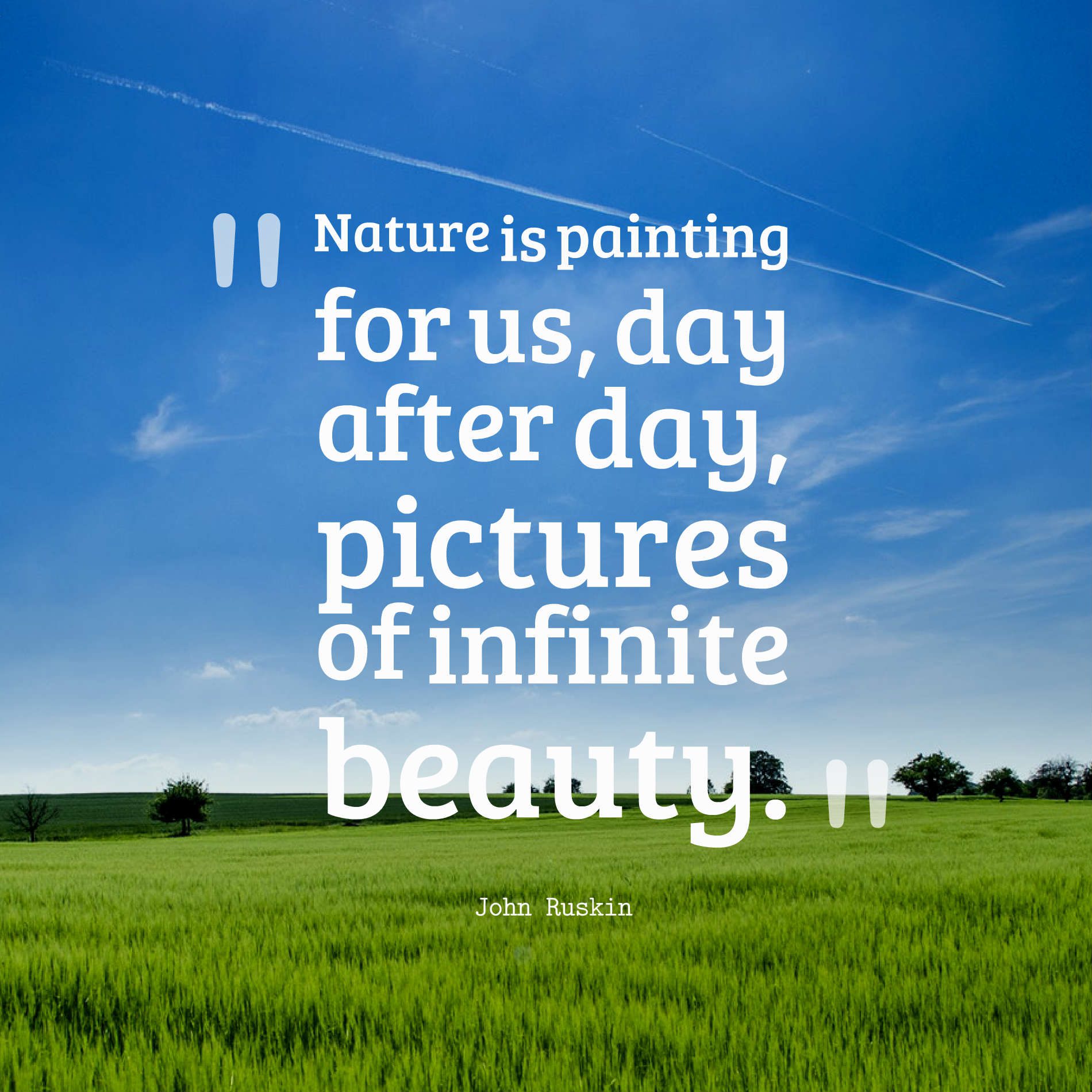 "Nature is painting for us, day after day, pictures of infinite beauty." — John Ruskin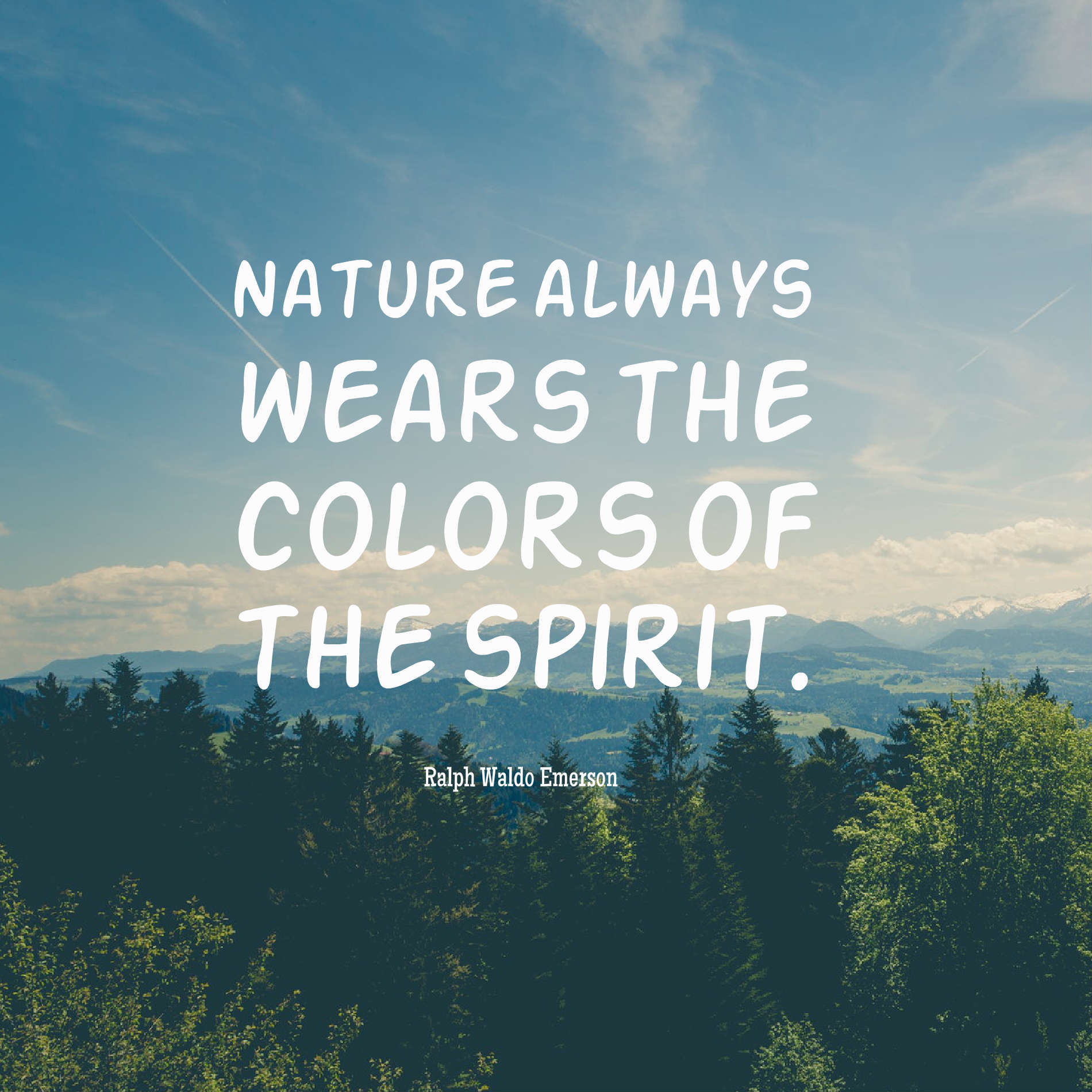 "Nature always wears the colors of the spirit." — Ralph Waldo Emerson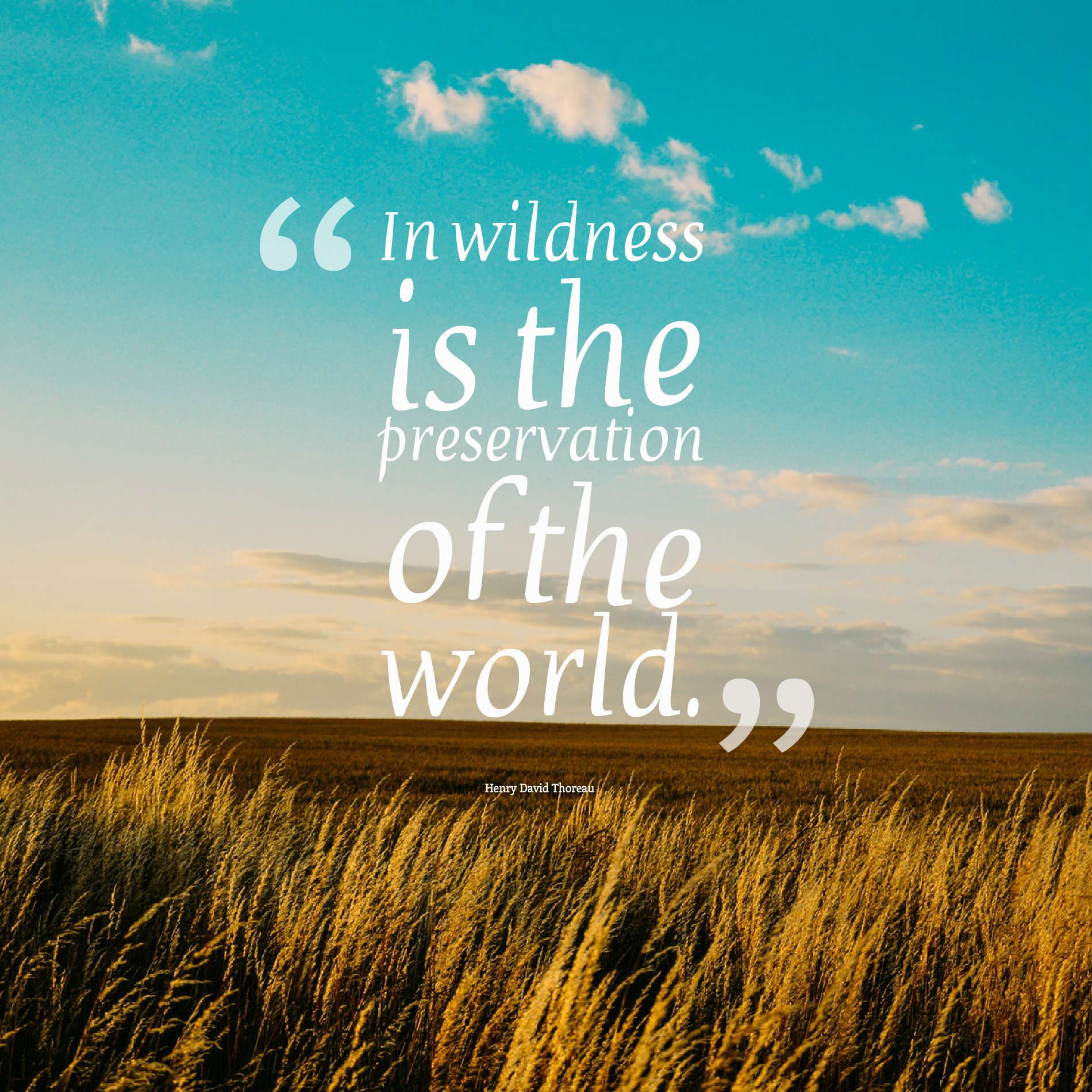 "In wildness is the preservation of the world." — Henry David Thoreau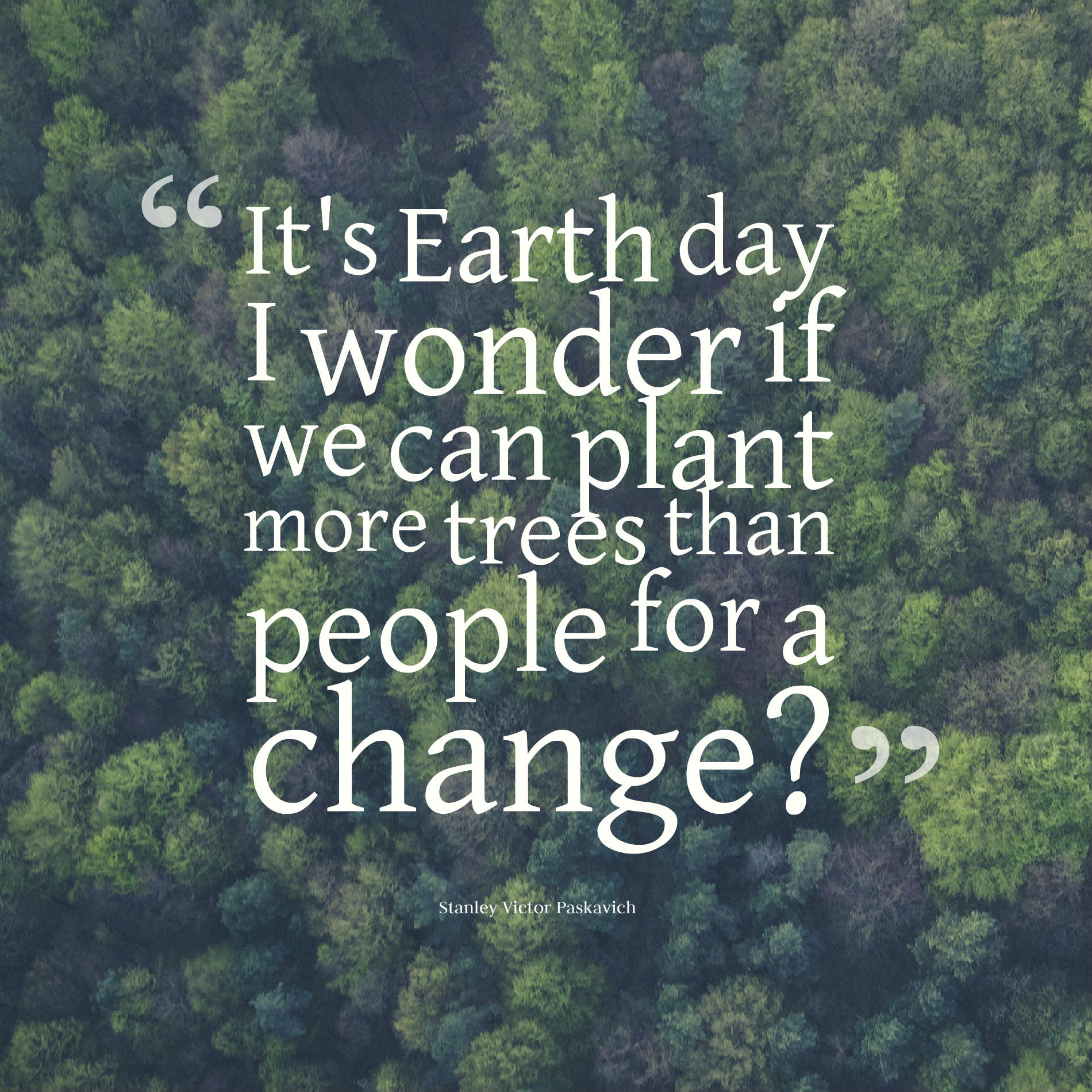 "It's Earth day I wonder if we can plant more trees than people for a change?" —
"Look deep into nature, and then you will understand everything better." — Albert Einstein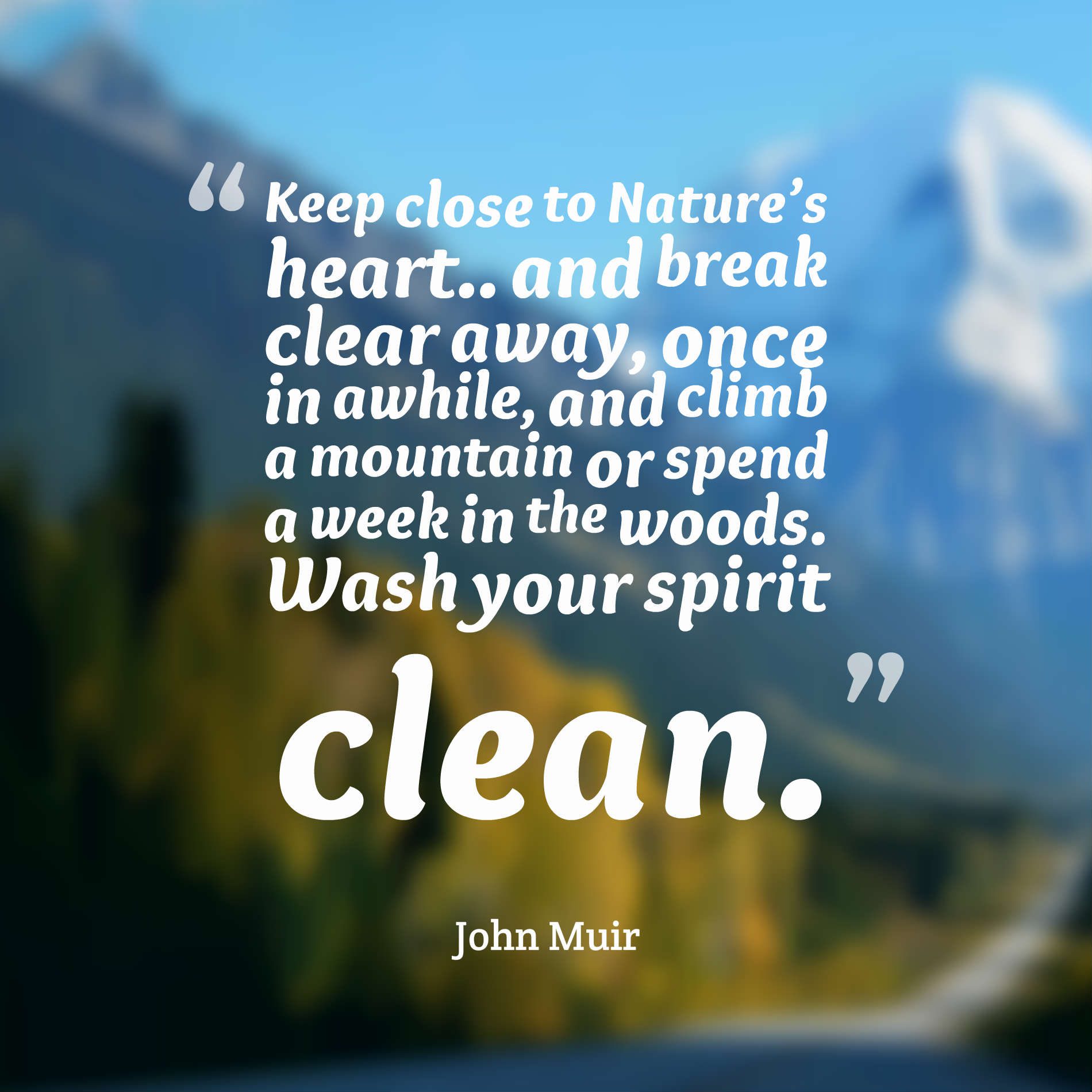 "Keep close to Nature's heart… and break clear away, once in awhile, and climb a mountain or spend a week in the woods. Wash your spirit clean." — John Muir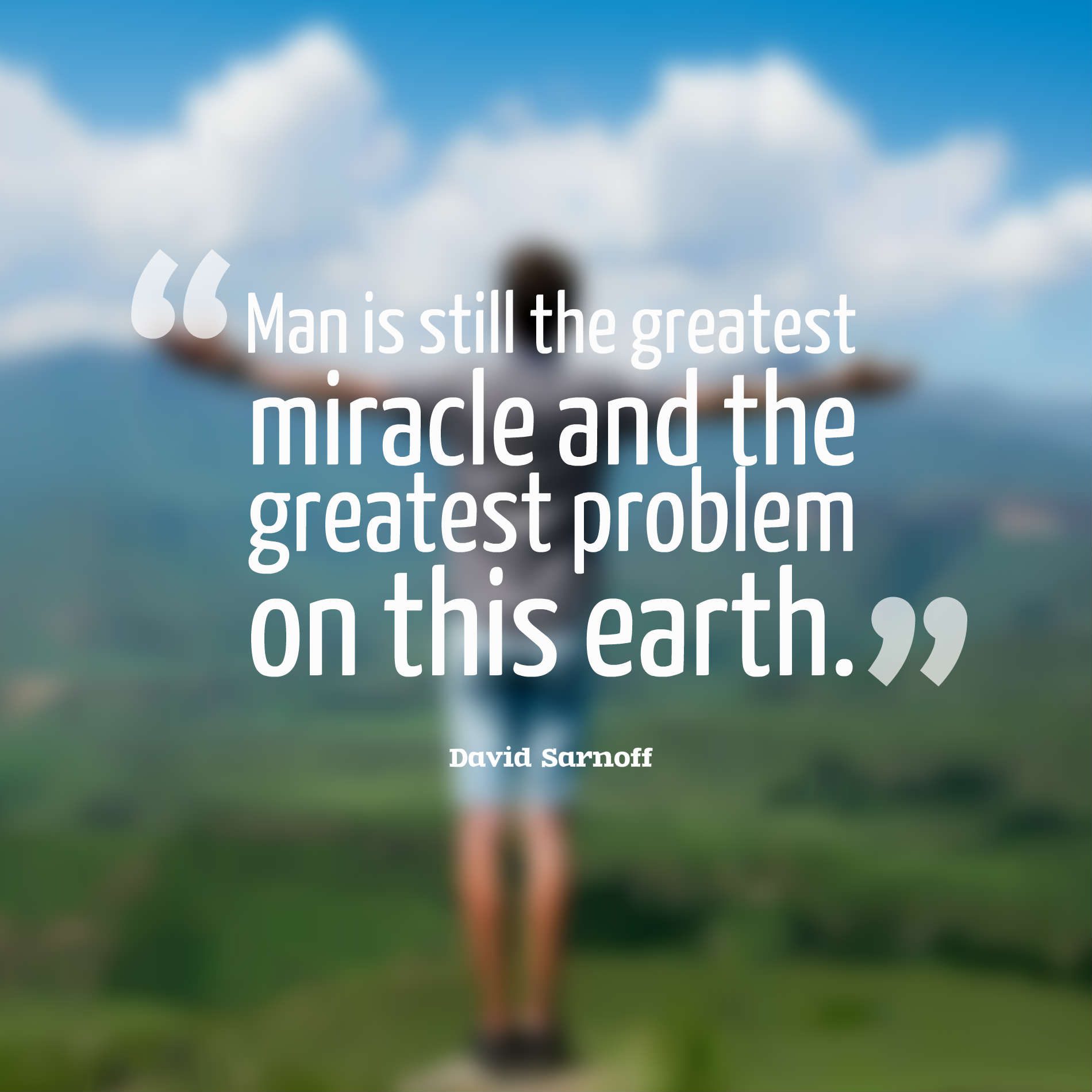 "Man is still the greatest miracle and the greatest problem on this earth." — David Sarnoff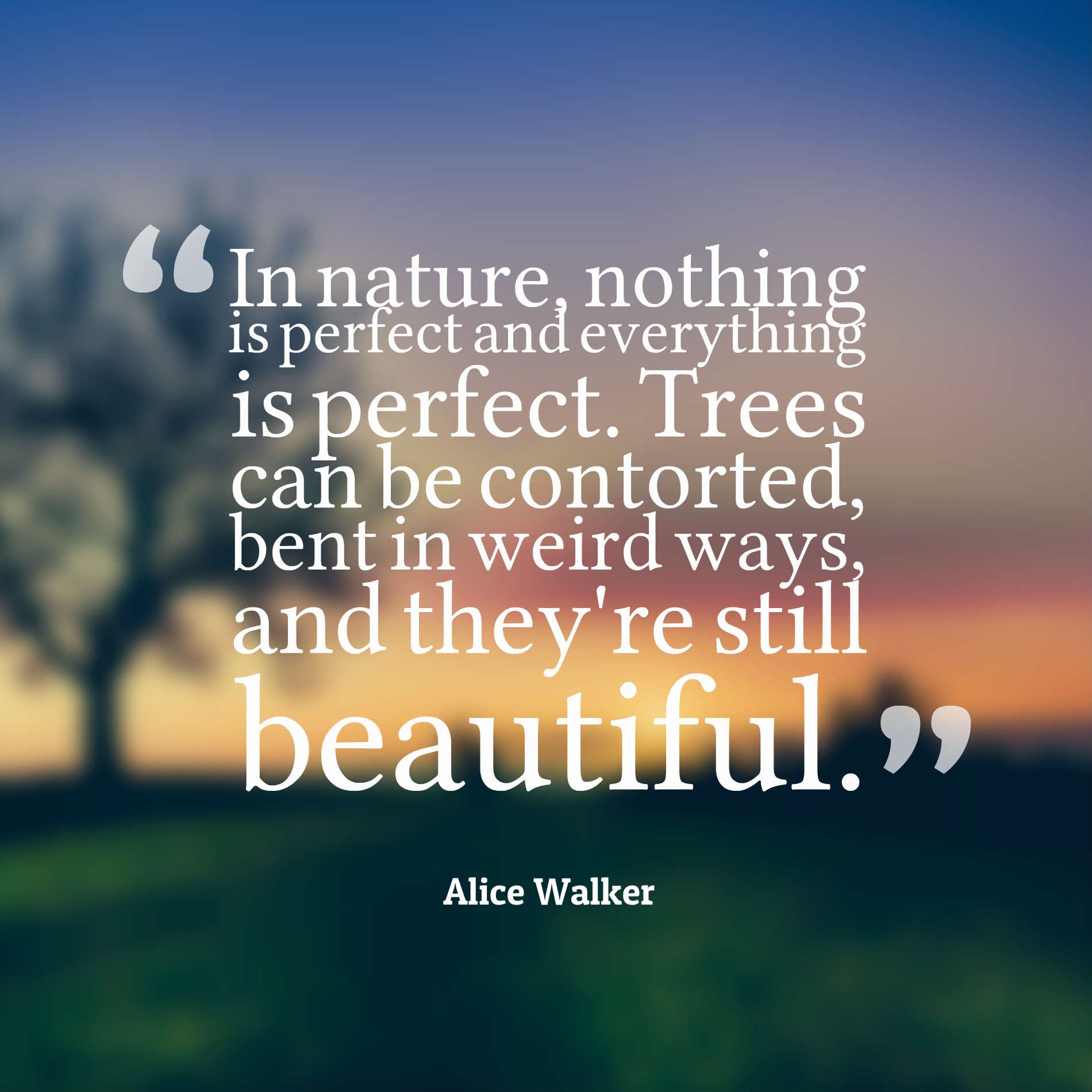 "In nature, nothing is perfect. Trees can be contorted, bent in weird ways and they're still beautiful." — Alice Walker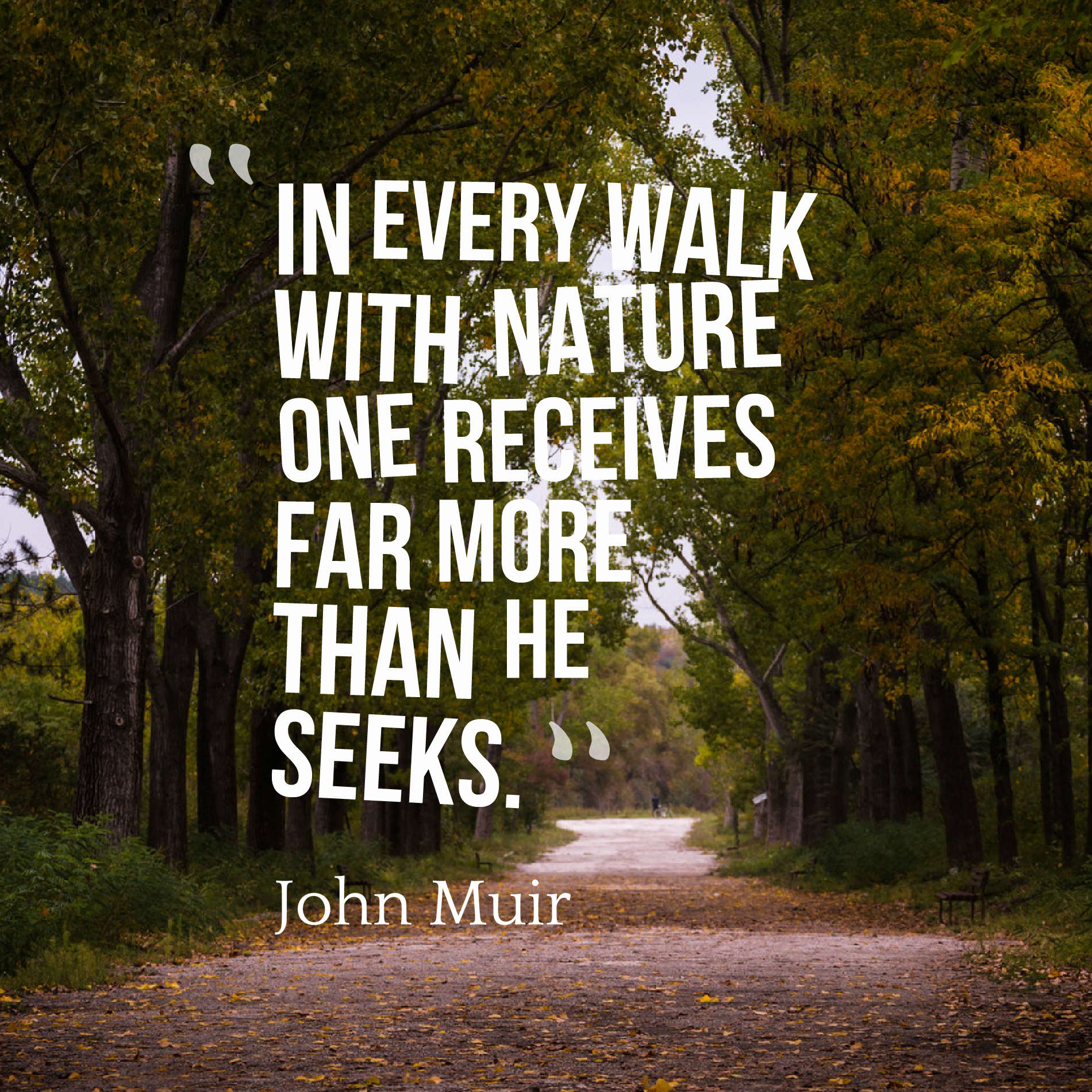 "In every walk with nature, one receives far more than he seeks." — John Muir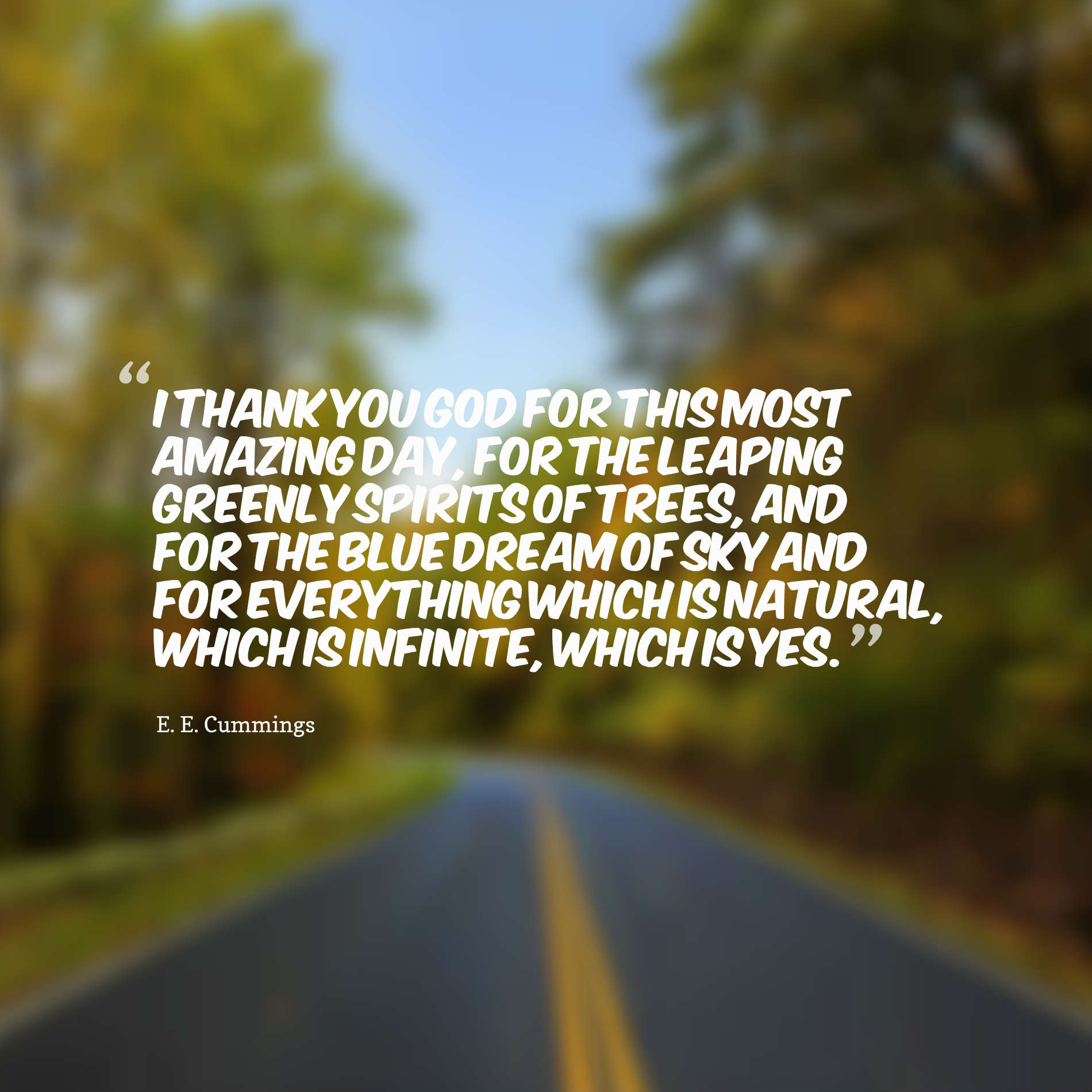 "I thank you God for this most amazing day, for the leaping greenly spirits of trees, and for the blue dream of sky and for everything which is natural, which is infinite, which is yes." — e. e. cummings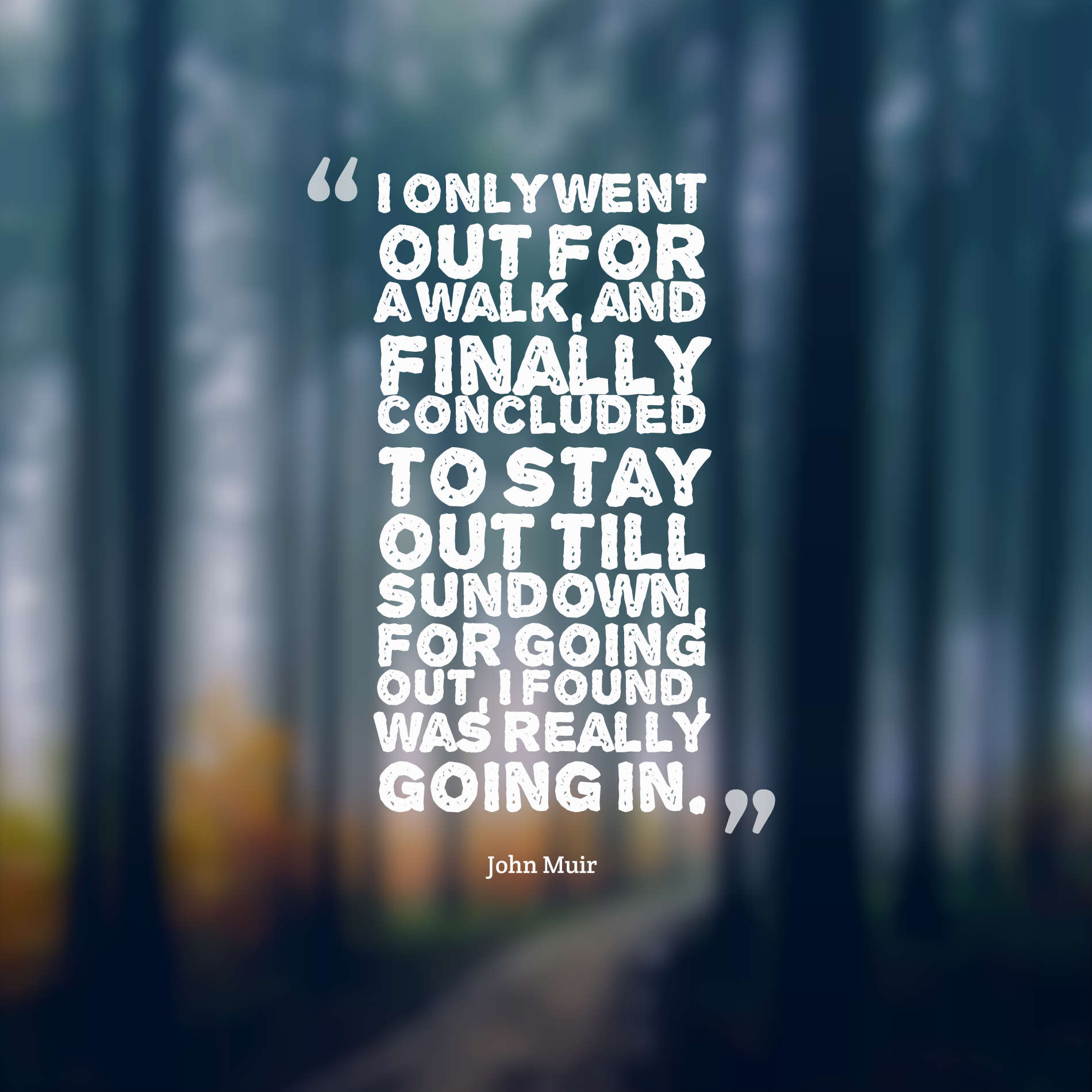 "I only went out for a walk and finally concluded to stay out till sundown, for going out, I found, was really going in." ― John Muir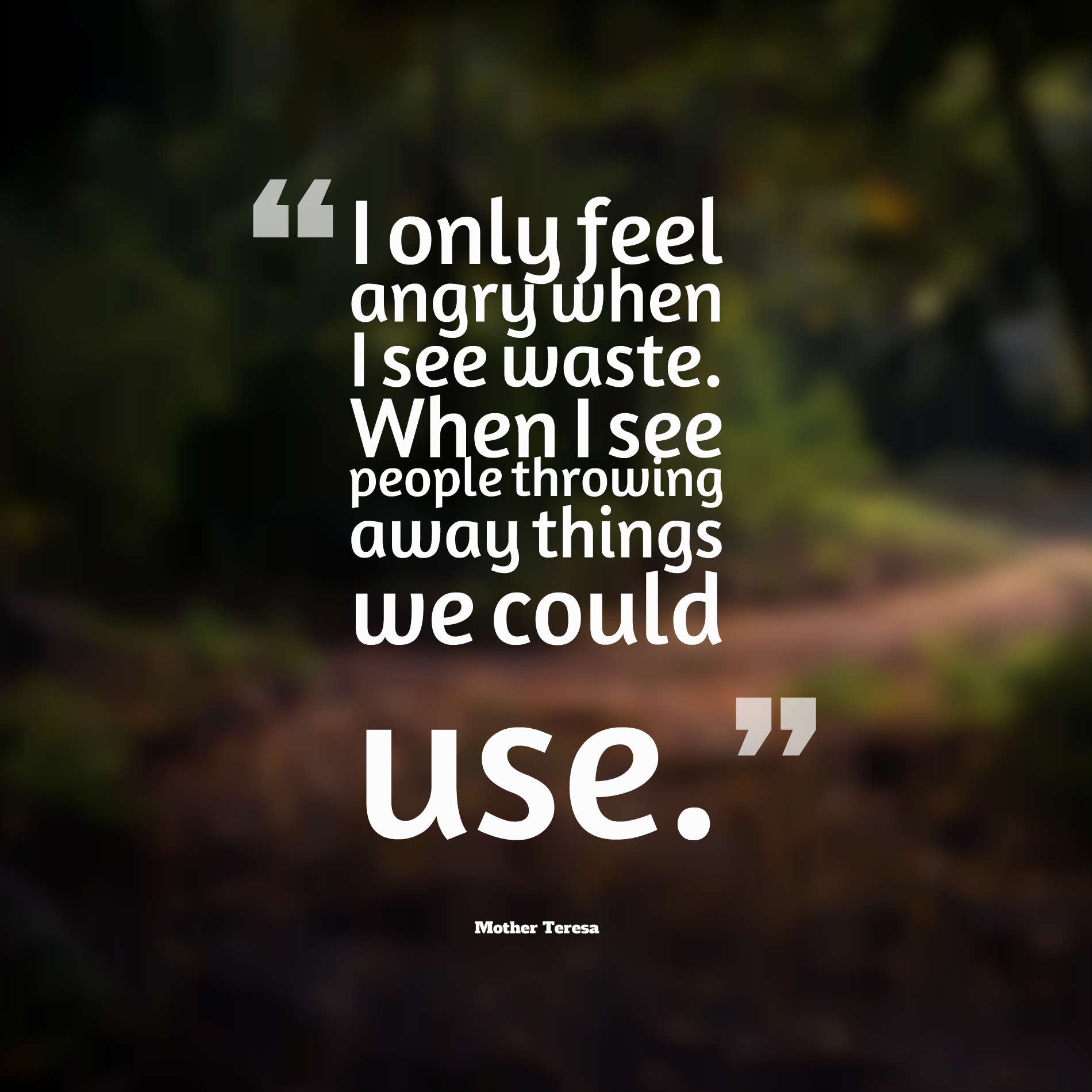 "I only feel angry when I see waste. When I see people throwing away things we could use." — Mother Teresa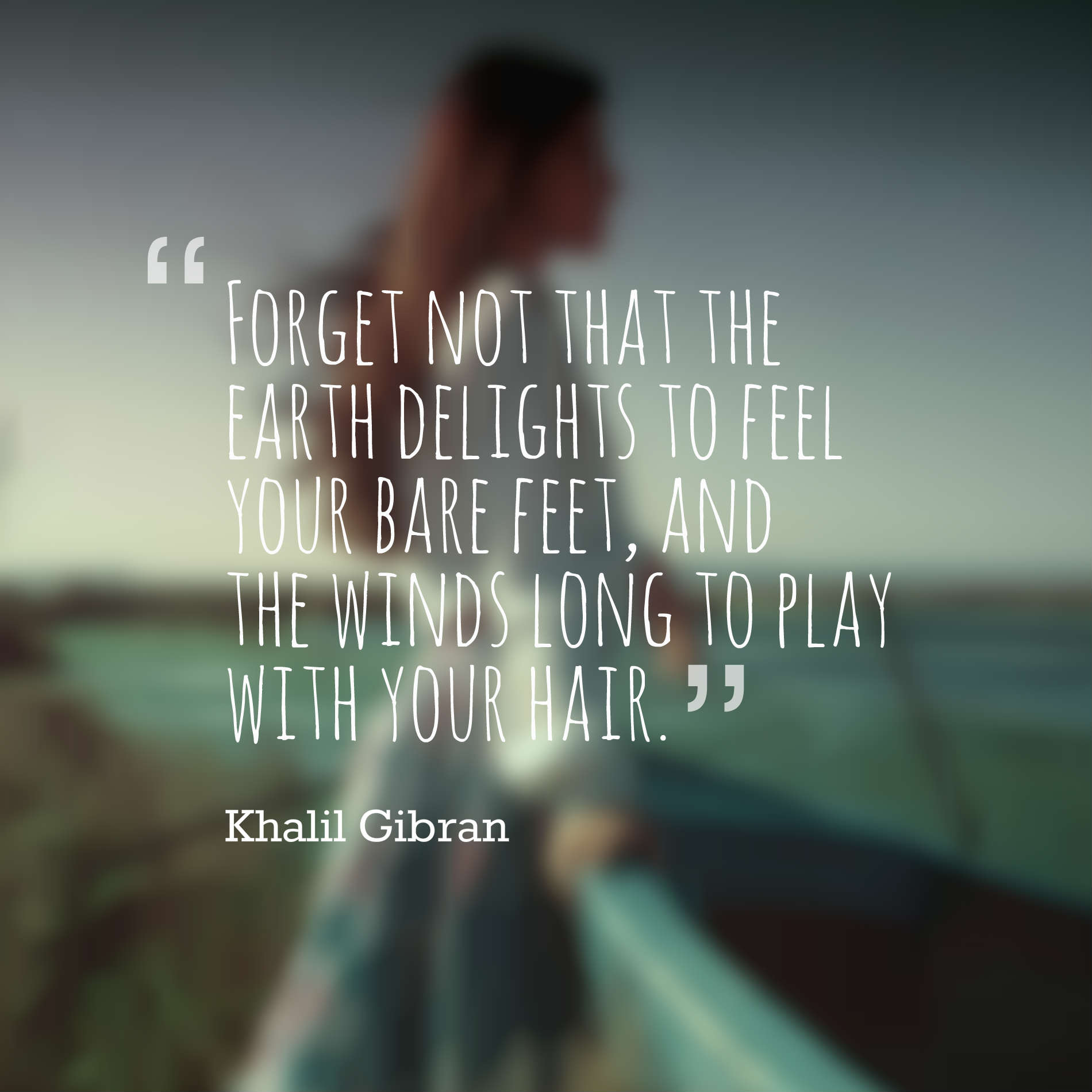 "Forget not that the earth delights to feel your bare feet and the winds long to play with your hair." — Khalil Gibran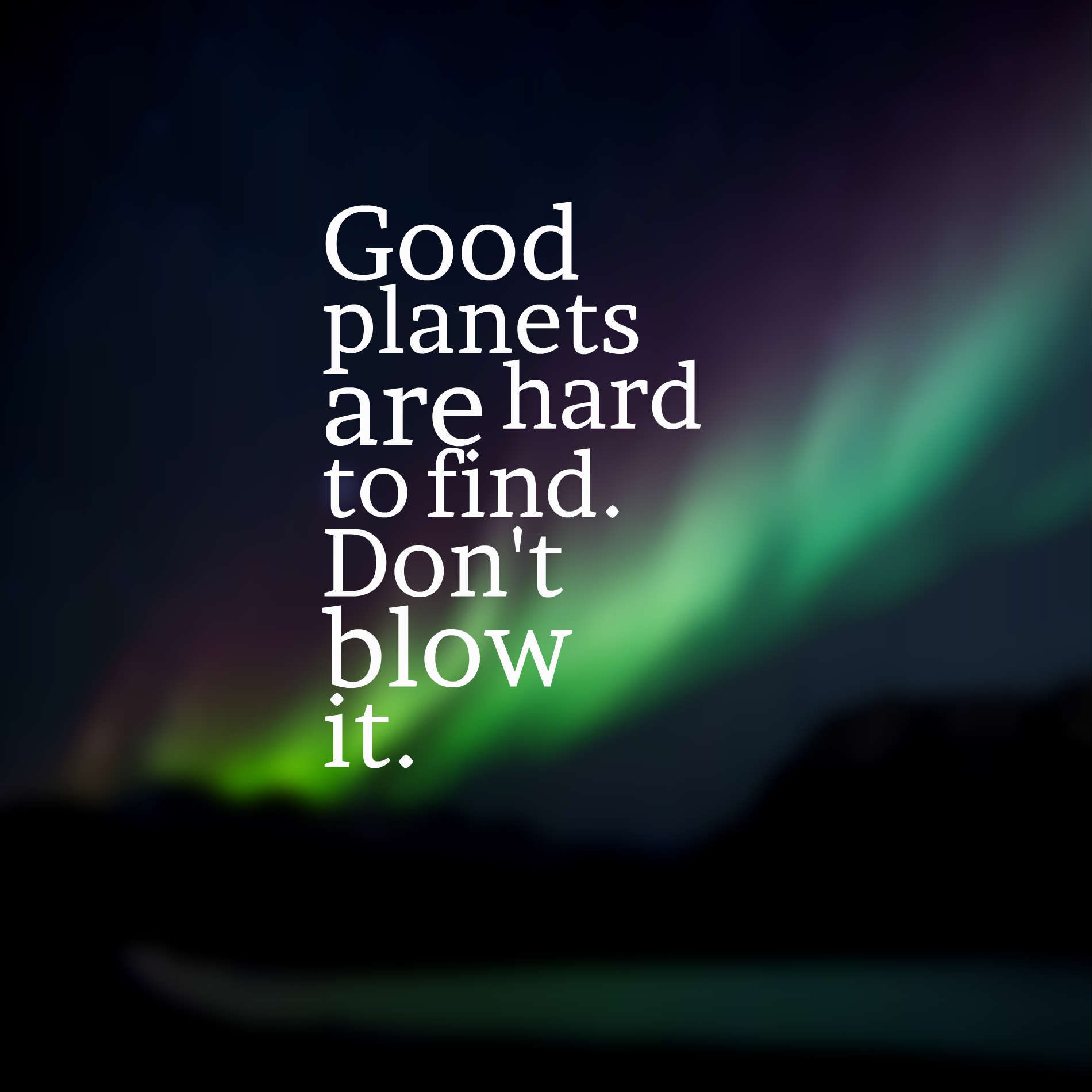 "Good planets are hard to find. Don't blow it." — Unknown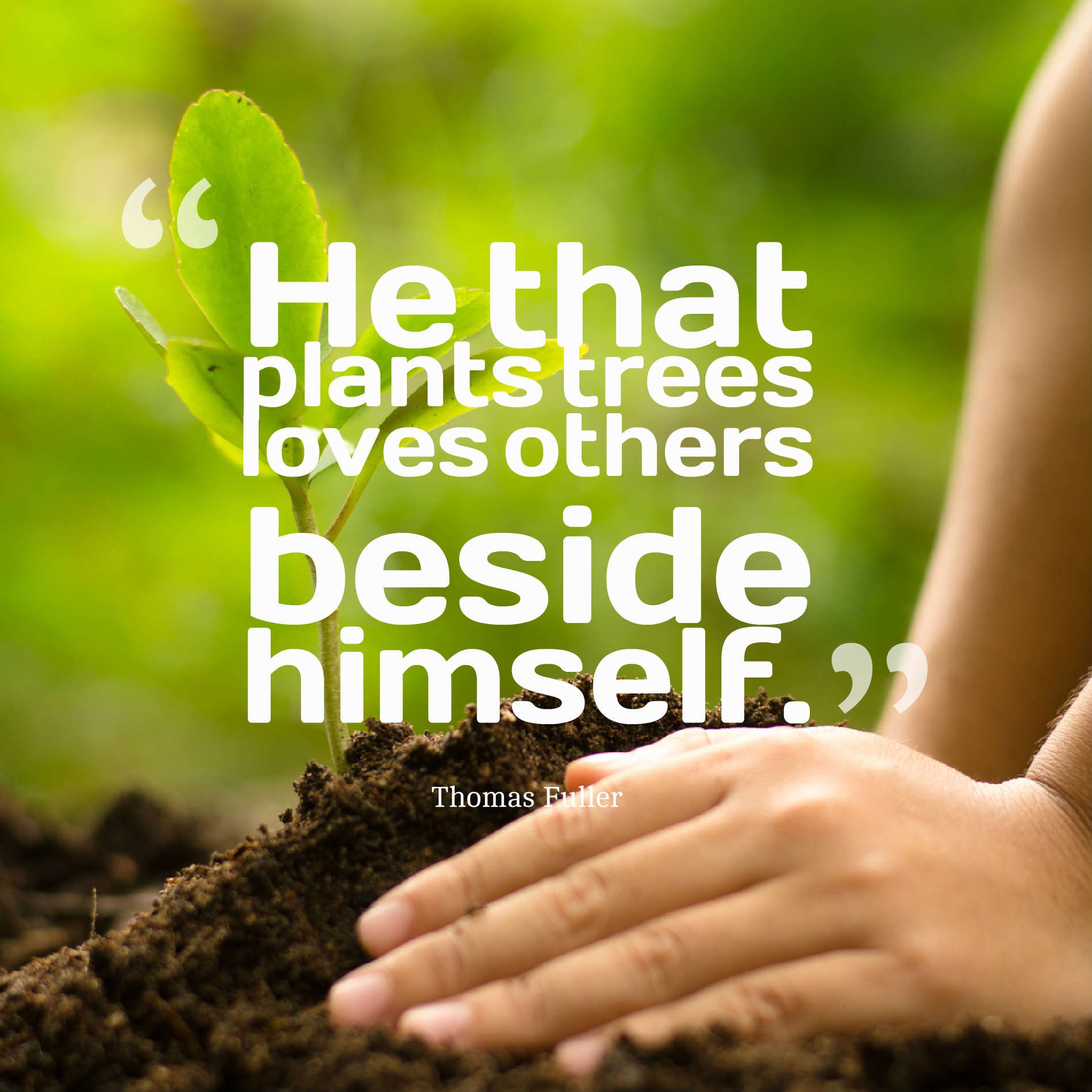 "He that plants trees loves others besides himself." — Thomas Fuller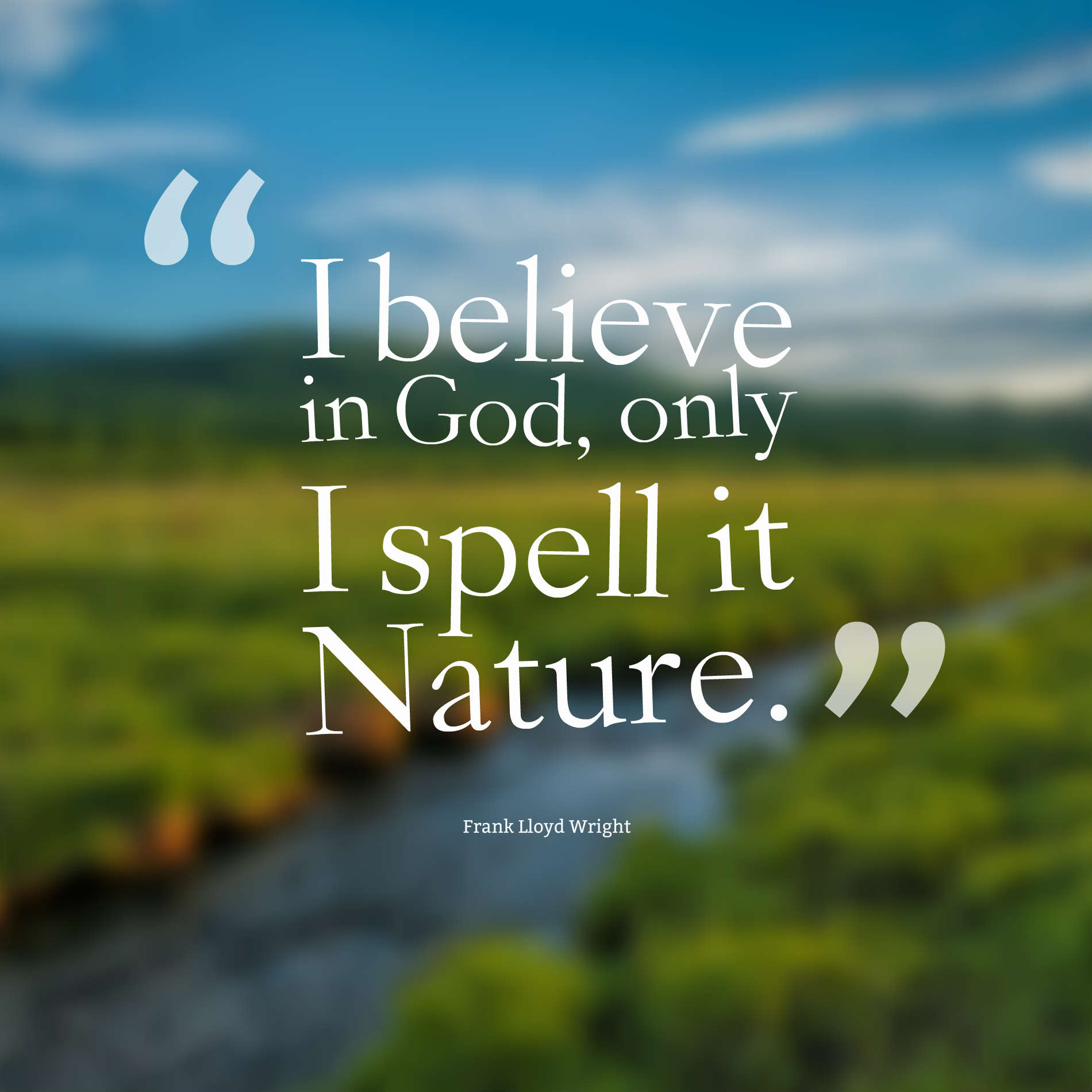 "I believe in God, only I spell it Nature." — Frank Lloyd Wright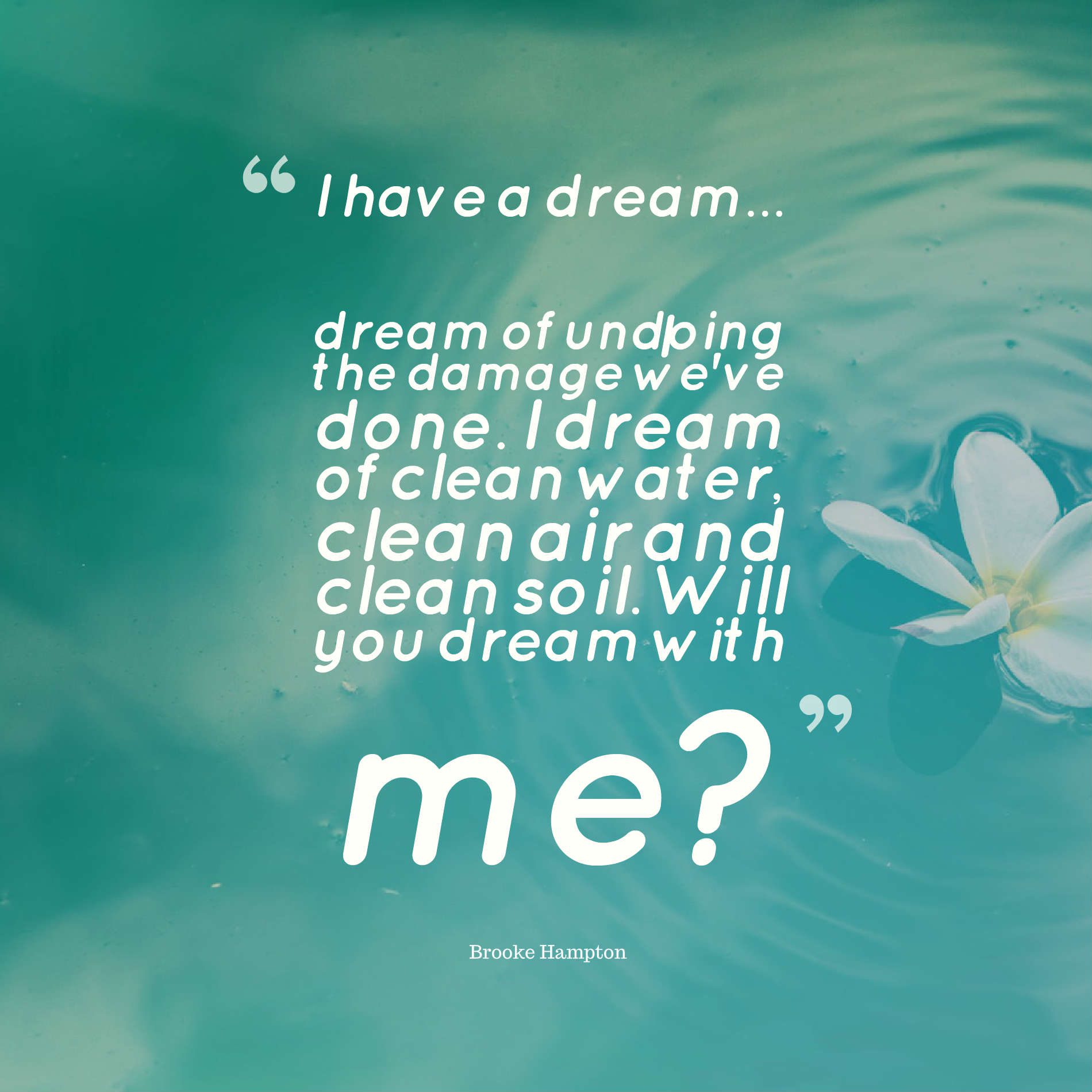 "I have a dream… I dream of undoing the damage we've done. I dream of clean water, clean air and clean soil. Will you dream with me?" —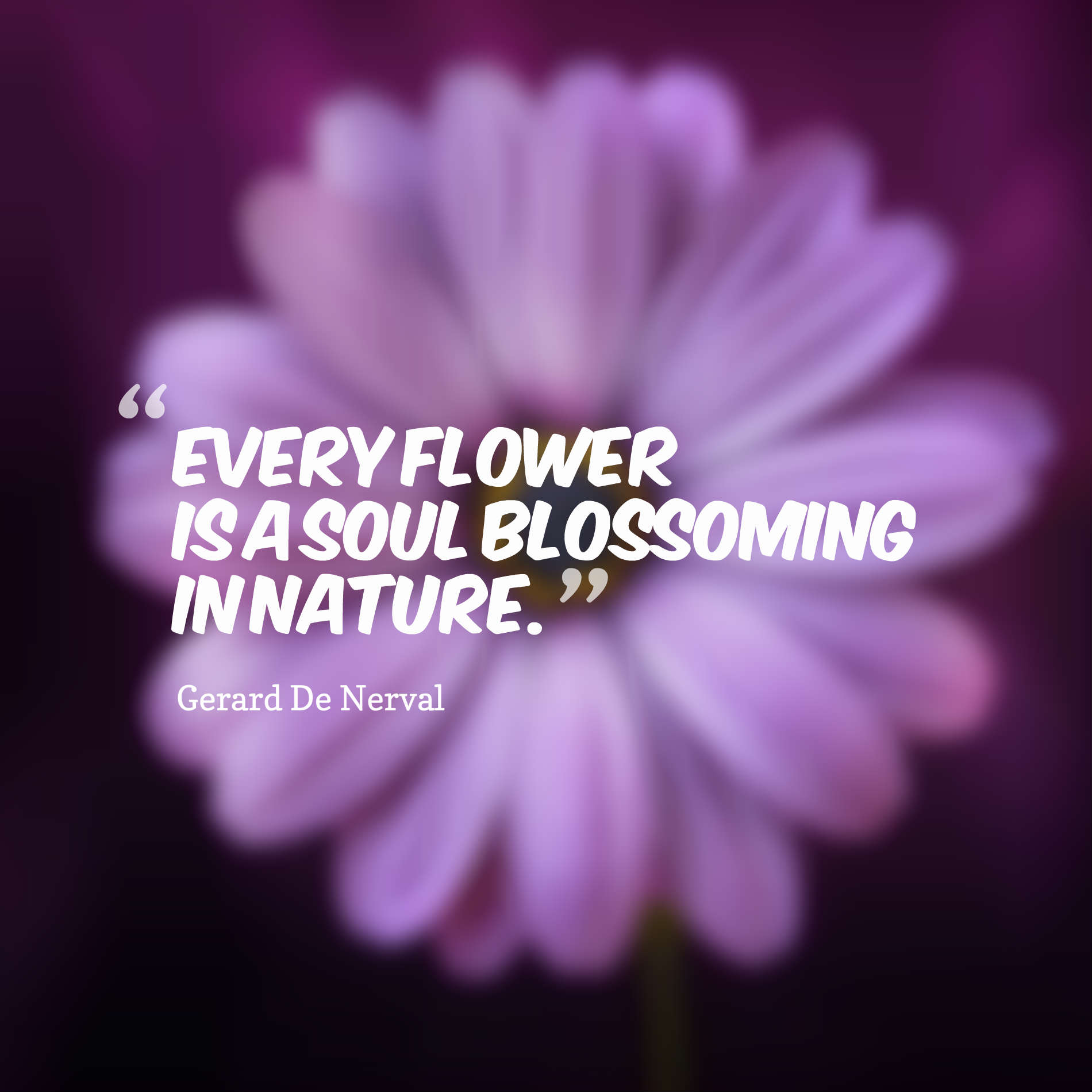 "Every flower is a soul blossoming in nature." — Gerard De Nerval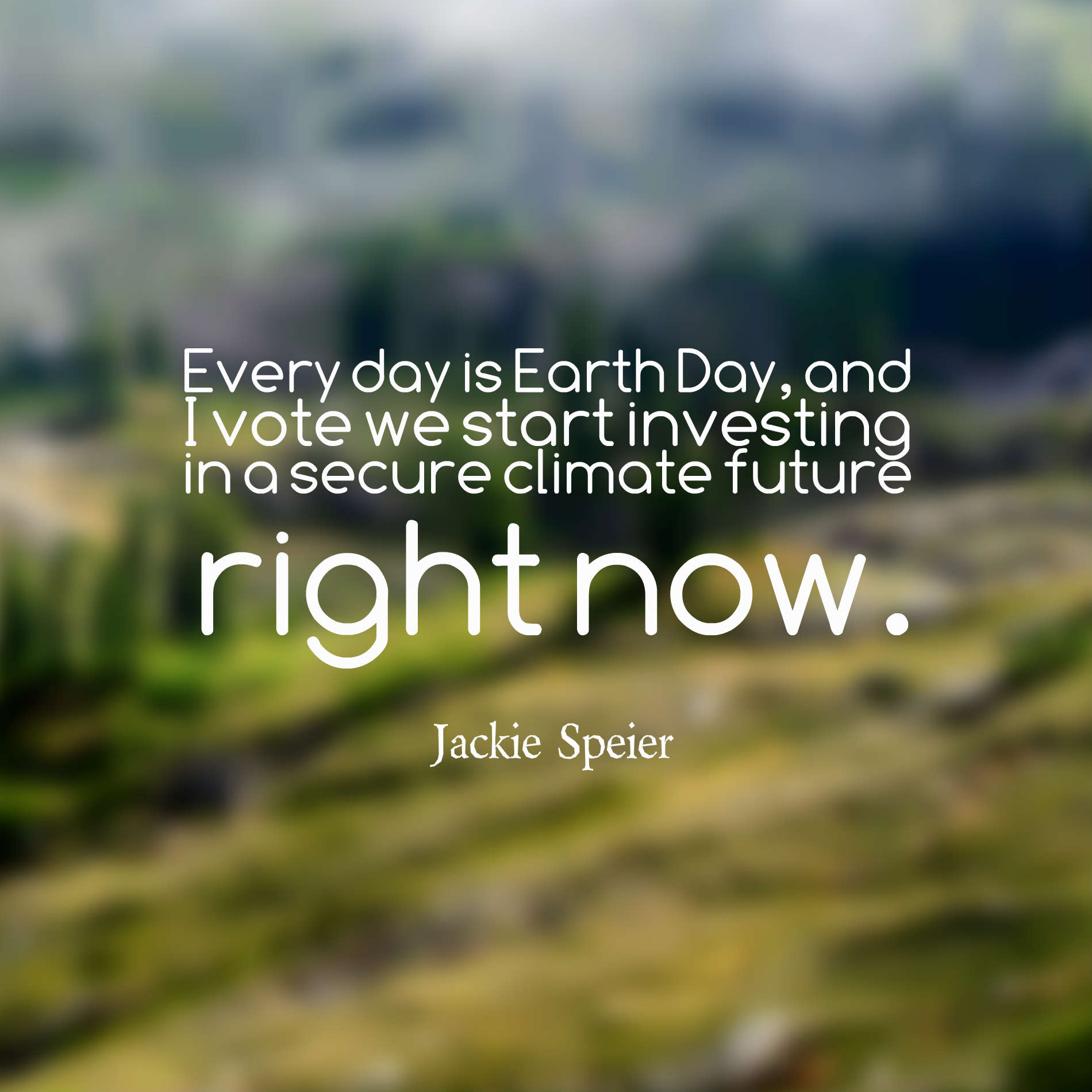 "Every day is Earth Day, and I vote we start investing in a secure climate future right now." — Jackie Speier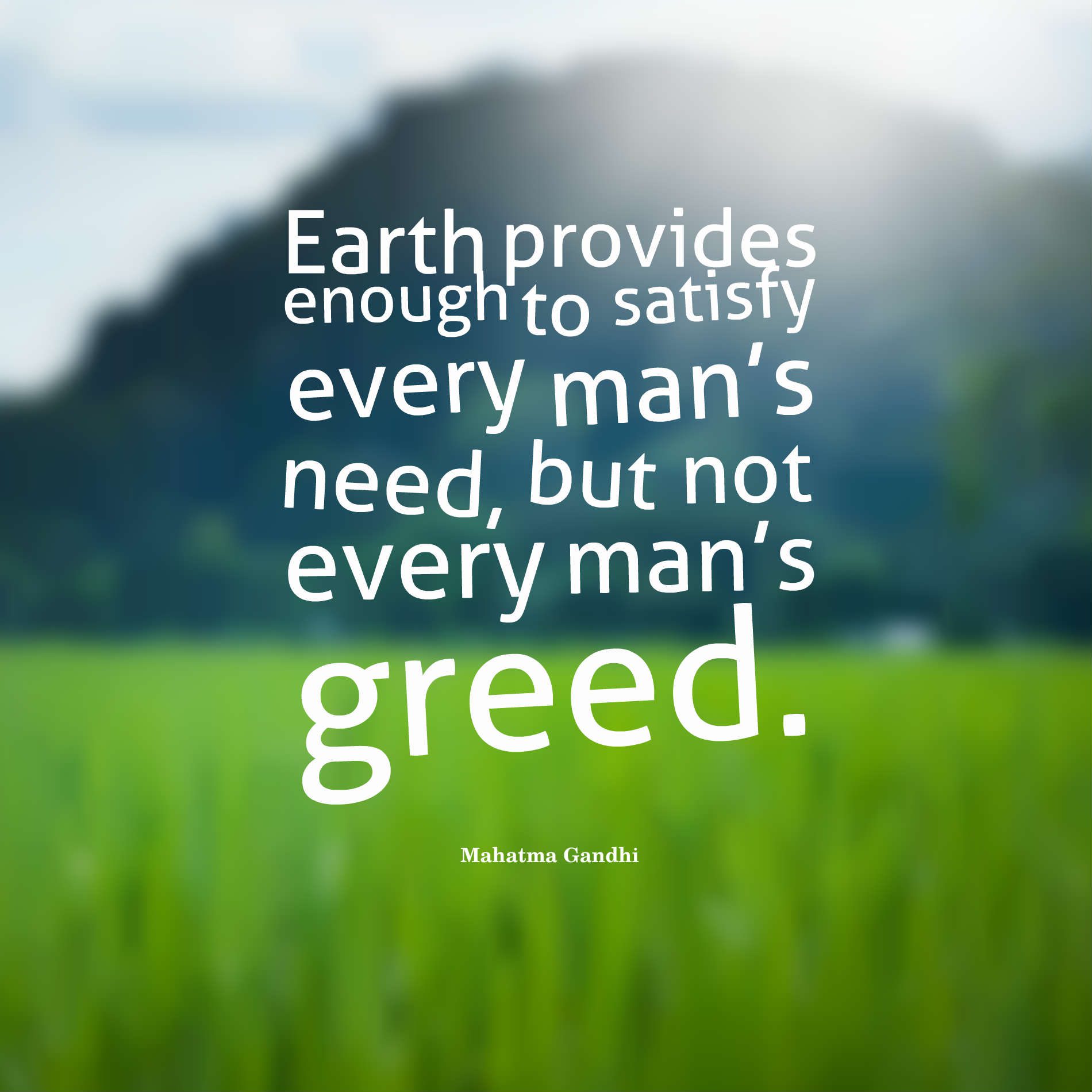 "Earth provides enough to satisfy every man's needs, but not every man's greed." — Mahatma Gandhi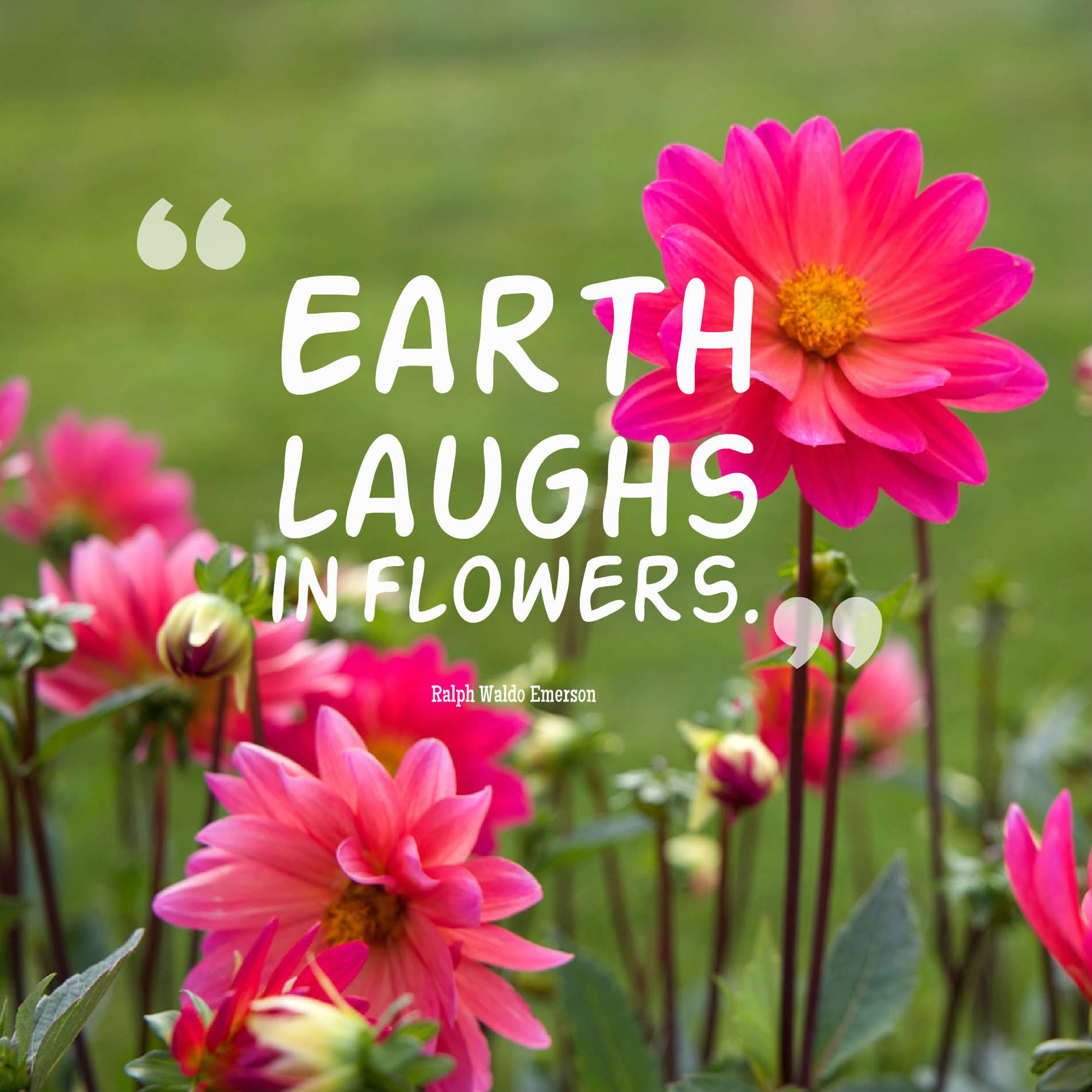 "The earth laughs in flowers." — Ralph Waldo Emerson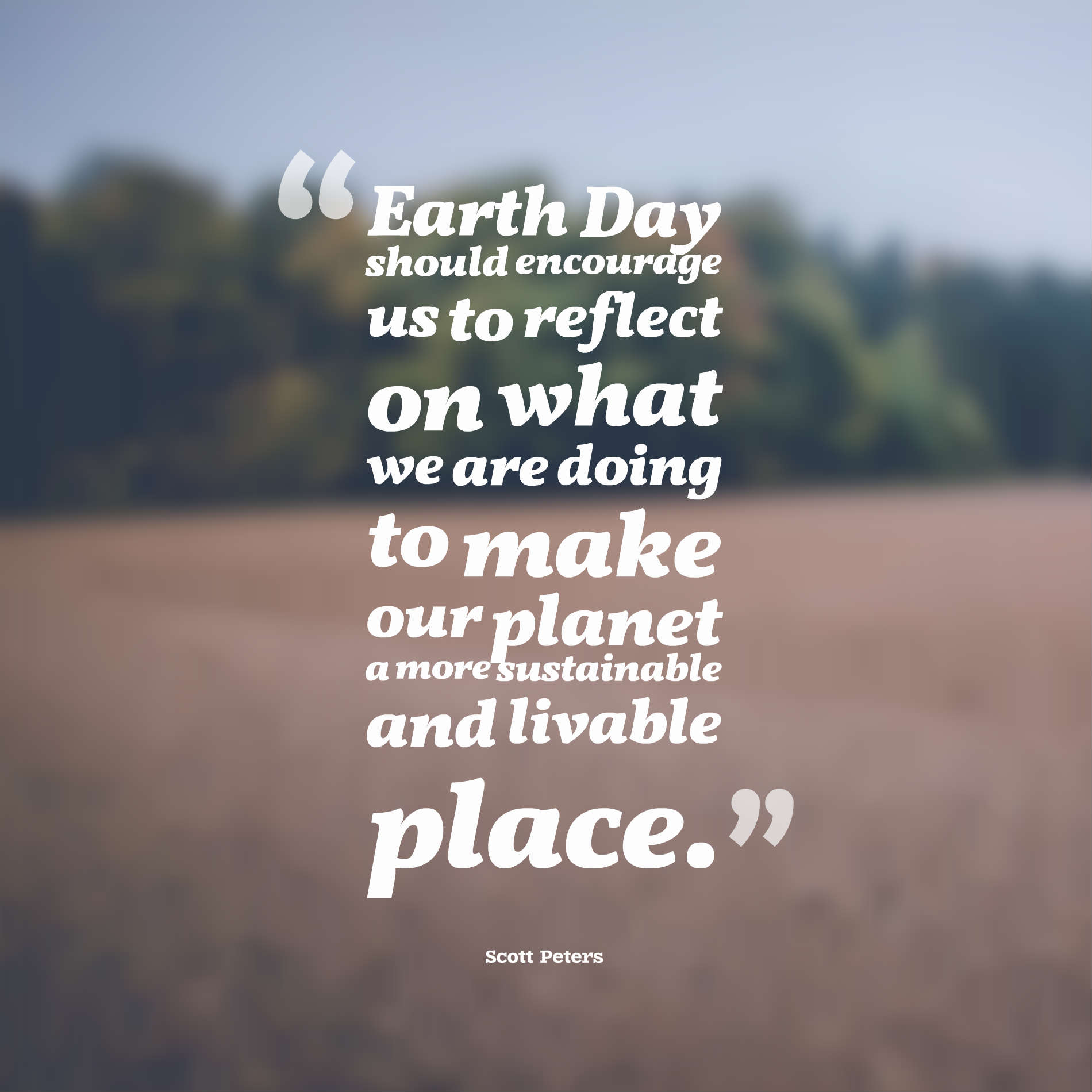 "Earth Day should encourage us to reflect on what we are doing to make our planet a more sustainable and livable place." — Scott Peters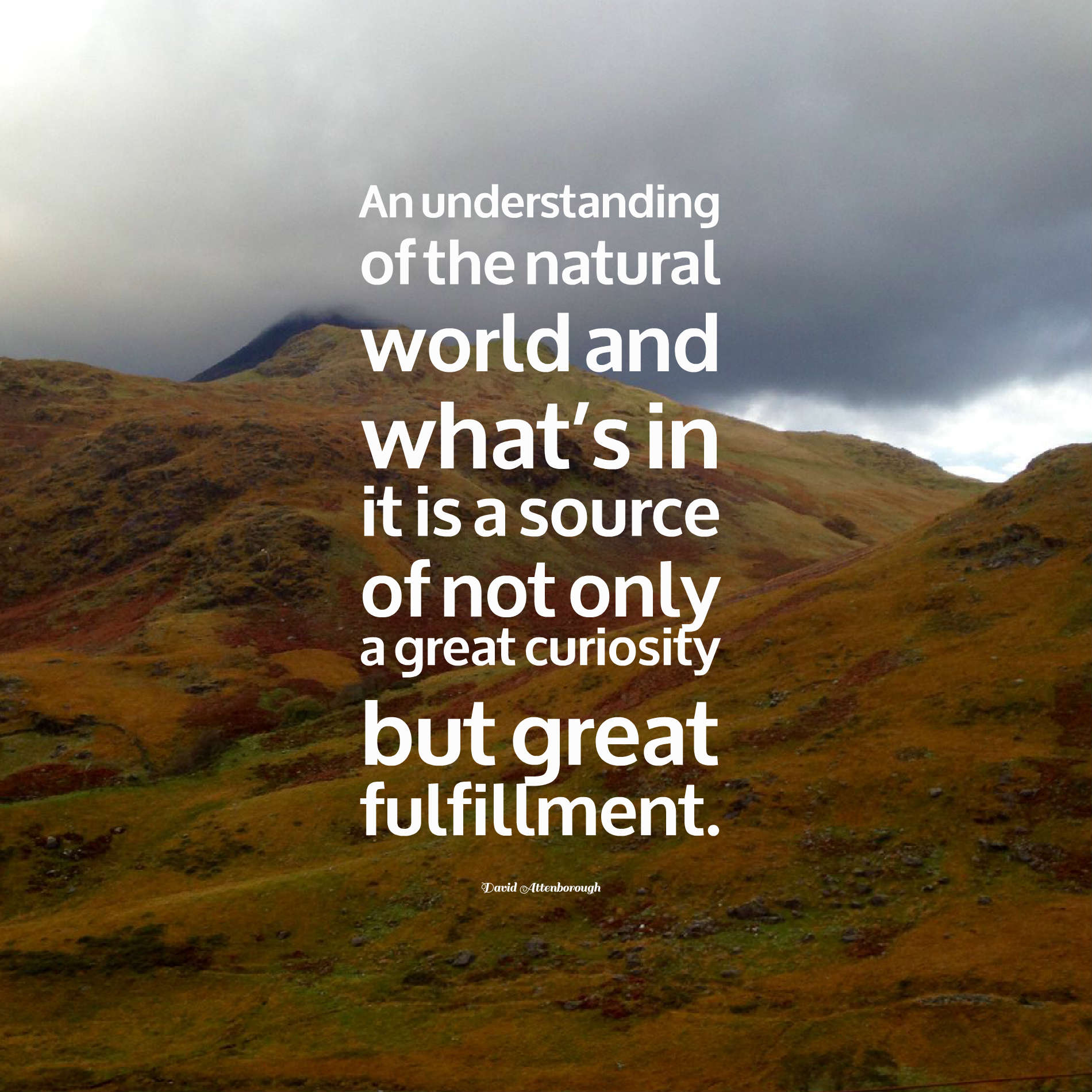 "An understanding of the natural world and what's in it is a source of not only a great curiosity but great fulfillment." — David Attenborough
Hopefully, you will enjoy this inspiring collection of Earth Day quotes and sayings. please don't forget to share these Happy Earth Day quotes.