Following are the collection of inspiring Alcohol quotes and sayings.
Alcohol Quotes
---
"Alcohol is a very patient drug. It will wait for the alcoholic to pick it up one more time." — Mercedes McCambridge
---
"Stay busy, get plenty of exercises, and don't drink too much. Then again, don't drink too little." — Unknown
---
"Alcohol gives you infinite patience for stupidity." — Sammy Davis, Jr.
---
"Don't trust a brilliant idea unless it survives the hangover." — Jimmy Breslin
---
"I'm not an alcoholic. Alcoholics go to meetings. I'm drunk. We go to parties." — Unknown
---
"If you must drink and drive, drink Pepsi." — Unknown
---
"Avoid using cigarettes, alcohol, and drugs as alternatives to being an interesting person." — Marilyn Vos Savant
---
"Almost anything can be preserved in alcohol, except health, happiness, and money. — Mary Wilson Little
---
"Alcohol is like love. The first kiss is magic, the second is intimate, the third is routine. After that, you take the girl's clothes off." — Raymond Chandler
---
"The bad taste of alcohol is there to clue in your body that you shouldn't drink it. Luckily I don't fall for the appeal to nature fallacies." — Corey Mohler
---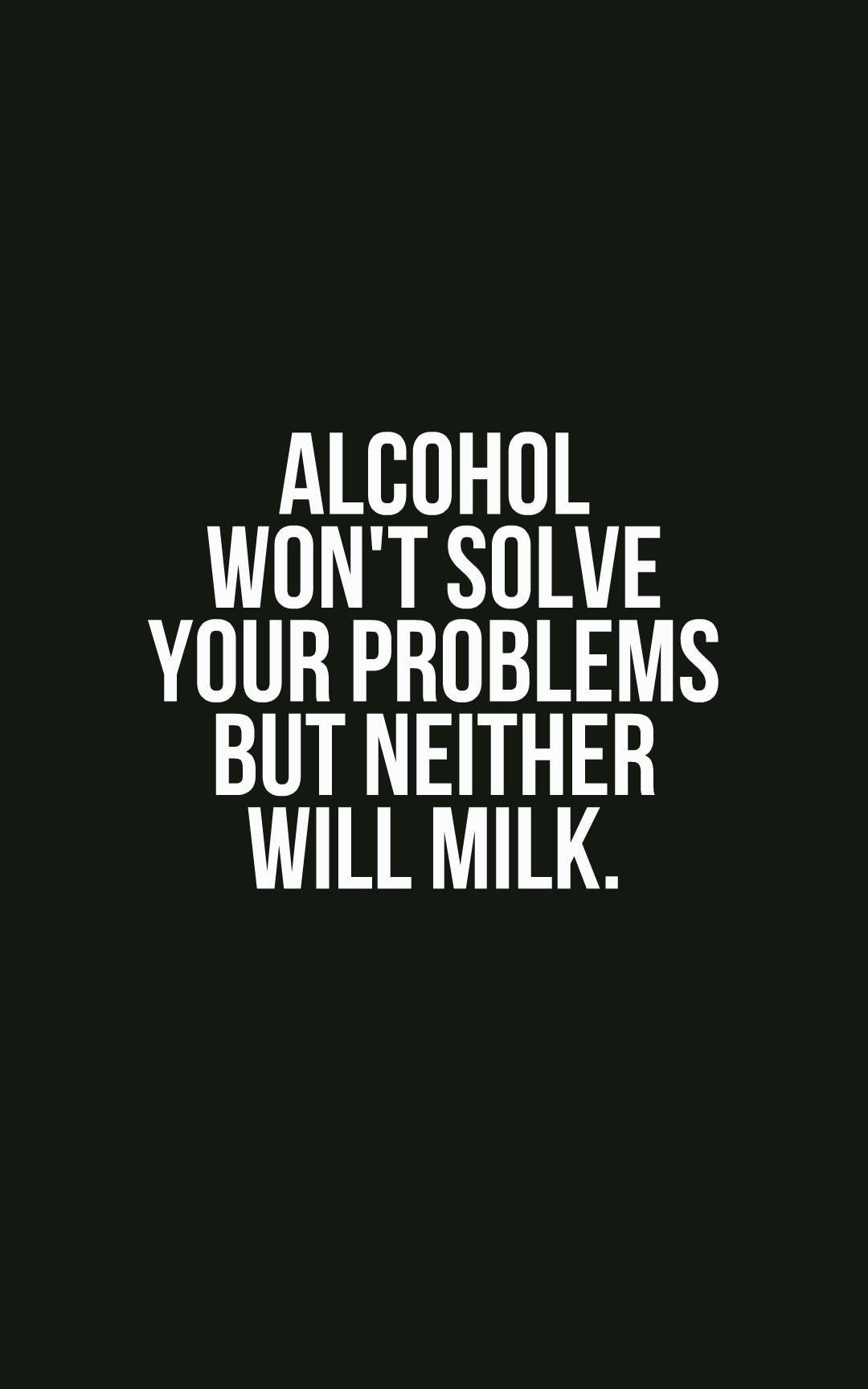 ---
"Don't forget that alcohol helps to remove the stress, the bra, the panties and many other problems." — Unknown
---
"I like to keep a bottle of stimulant handy in case I see a snake, which I also keep handy." — W.C. Fields
---
"Alcohol won't solve your problems but neither will milk." — Unknown
---
"One reason I don't drink is that I want to know when I am having a good time." — Lady Astor
---
"That's all drugs and alcohol do they cut off your emotions in the end." — Ringo Starr
---
35 Inspirational Mental Health Quotes And Sayings
---
"Even though a number of people have tried, no one has yet found a way to drink for a living." — Jean Kerr
---
"Alcohol temporary fun with permanent consequences." — Unknown
---
"Drinking makes you happy with your body the way it is." — Philip Rosenthal
---
"Alcohol abuse is the leading cause of death on college campuses." — Unknown
---
"The worst thing about some men is that when they are not drunk they are sober." — William Butler Yeats
---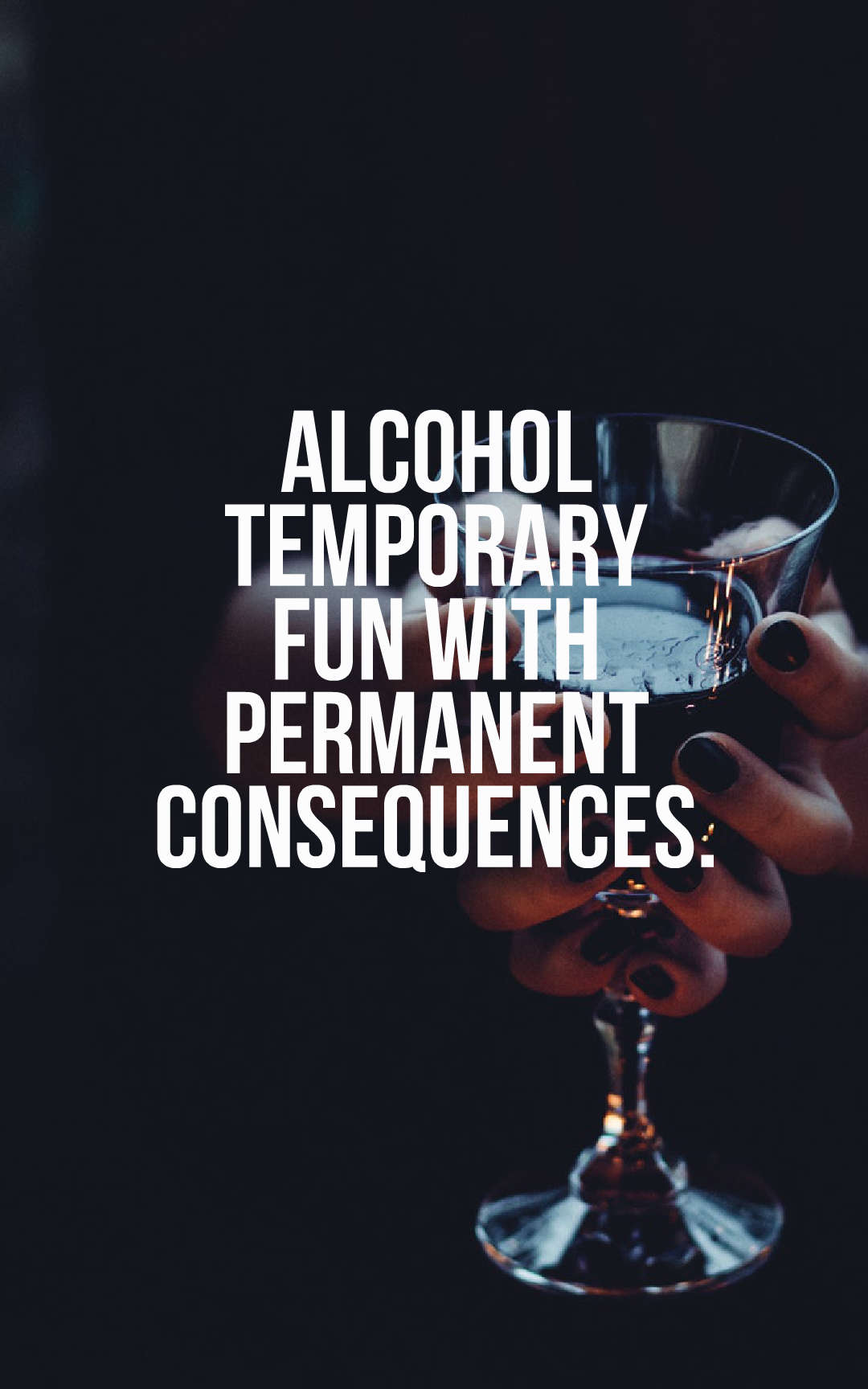 ---
"It's a great advantage not to drink among hard-drinking people." — F. Scott Fitzgerald
---
"The drunk mind speaks the sober heart." — Unknown
---
"I hate to advocate drugs, alcohol, violence, or insanity to anyone, but they've always worked for me." — Hunter S. Thompson
---
"Whoever takes just plain ginger ale soon gets drowned out of the conversation." — Kin Hubbard
---
"Find something you love and let it kill you" — Charles Bukowski
---
40 Inspiring Quotes About Smoking
---
"Alcohol may be man's worst enemy, but the bible says love your enemy." — Frank Sinatra
---
"The excitement of alcohol and the excitement of fantasy are very similar." — John Cheever
---
"I think I need a drink.' 'Almost everybody does only they don't know it." — Charles Bukowski
---
"Drunkenness is nothing but voluntary madness." — Seneca
---
"There are worse ways to die than warm and drunk." — George R.R. Martin
---
"I drink exactly as much as I want, and one drink more." — H.L. Mencken
---
"I'm no alcoholic. I'm a drunkard. There's a difference. A drunkard doesn't like to go to meetings." — Jackie Gleason
---
"They speak of my drinking, but never think of my thirst." — Scottish proverb
---
"Always do sober what you said you'd do drunk. That will teach you to keep your mouth shut." — Ernest Hemingway
---
"Hard work, worry and whiskey are the friends of man." — Martin H. Fischer
---
40 Inspirational Depression Quotes About Life
---
"One more drink and I'll be under the host." — Mae West
---
"I envy people who drink—at least they know what to blame everything on." — Oscar Levant
---
"An alcoholic is someone you don't like who drinks as much as you do." — Dylan Thomas
---
"Drinking makes such fools of people, and people are such fools, to begin with, that it's compounding a felony." — Robert Benchley
---
"I'm not an alcoholic I just drink a lot of wine" — Typical Ginny
---
"I feel sorry for people who don't drink. When they wake up in the morning, that's as good as they're going to feel all day." — Frank Sinatra
---
"First you take a drink, then the drink takes a drink, then the drink takes you." — F. Scott Fitzgerald
---
"Your body is a temple, but keep the spirits on the outside." — Unknown
---
"Alcohol doesn't make you fat, it makes you lean… against tables, chairs and walls." — Unknown
---
"If drinking is interfering with your work, you're probably a heavy drinker. If work is interfering with your drinking, you're probably an alcoholic." — Unknown
---
"Reality is an illusion created by a lack of alcohol." — N.F. Simpson
---
"The first thing in the human personality that dissolves in alcohol is dignity." — Unknown
---
"I have taken more out of alcohol than alcohol has taken out of me." — Winston Churchill
---
"I prefer to think that God is not dead, just drunk." — John Huston
---
"Everybody has to believe in something. I believe I'll have another drink." — Unknown
---
"Too good eating belongs good drinking." — German Proverb
---
Hopefully, you will enjoy this inspiring collection of Alcohol Quotes and sayings. please don't forget to share these quotes.