About women we usually think that she is a subtle and fragile creature of nature but we are wrong today women is too much strong in this age women can do anything that a man can do women are now strong enough that they are now conquering highest peaks of world and even sky and to disclose more about strong we have an encouraging collection of strong women quotes.
It is true women are strong in this age but there are some places where women are still living a dependent live they should also become independent strong women already like fireflies as they are lightening up ways in their journey from dependent towards independent.
Following Are the most inspiring Strong Women Quotes and sayings with images.
Strong Women Quotes
---
"You must give everything to make your life as beautiful as the dreams that dance in your imagination." — Roman Payne
---
"A strong woman knows she has strength enough for the journey, but a woman of strength knows that it is in the journey where she will become strong." — Luke Easter
---
"I may be in pain, but I am not weak." — Veronica Roth
---
"A woman that knows her worth doesn't measure herself against another woman, but stands strong, calm and self confident." — Unknown
---
"I love to see a young girl go out and grab the world by the lapels. Life's a bitch. You've got to go out and kick ass." — Maya Angelou
---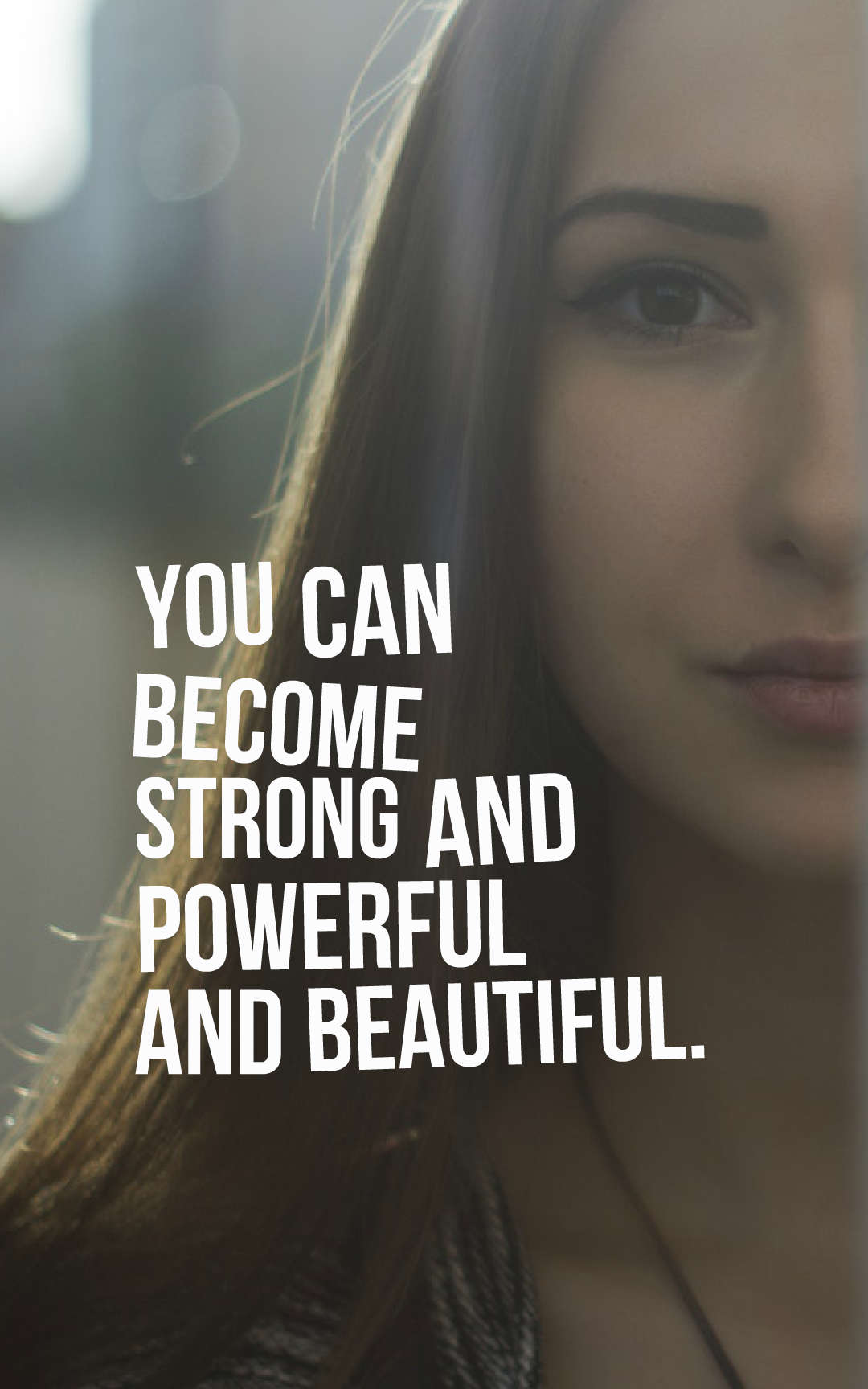 ---
"Don't get mad. Don't get even. Do better. Much better. Rise above. Become so engulfed in your own success that you forget it ever happened." — Donald Driver
---
"I think God made a woman to be strong and not to be trampled under the feet of men. I've always felt this way because my mother was a very strong woman, without a husband." — Little Richard
---
"behind every successful woman is a tribe of other successful woman who have her back." — Unknown
---
"A strong person is not the one who doesn't cry. A strong person is the one who cries & sheds tears for a moment, then gets up and fights again." — Unknown
---
"We need women who are so strong they can be gentle, so educated they can be humble, so fierce they can be compassionate, so passionate they can be rational, and so disciplined they can be free." — Kavita Ramdas
---
"I believe in being strong when everything seems to be going wrong. I believe that happy girls are the prettiest girls. I believe that tomorrow is another day, and I believe in miracles" — Audrey Hepburn
---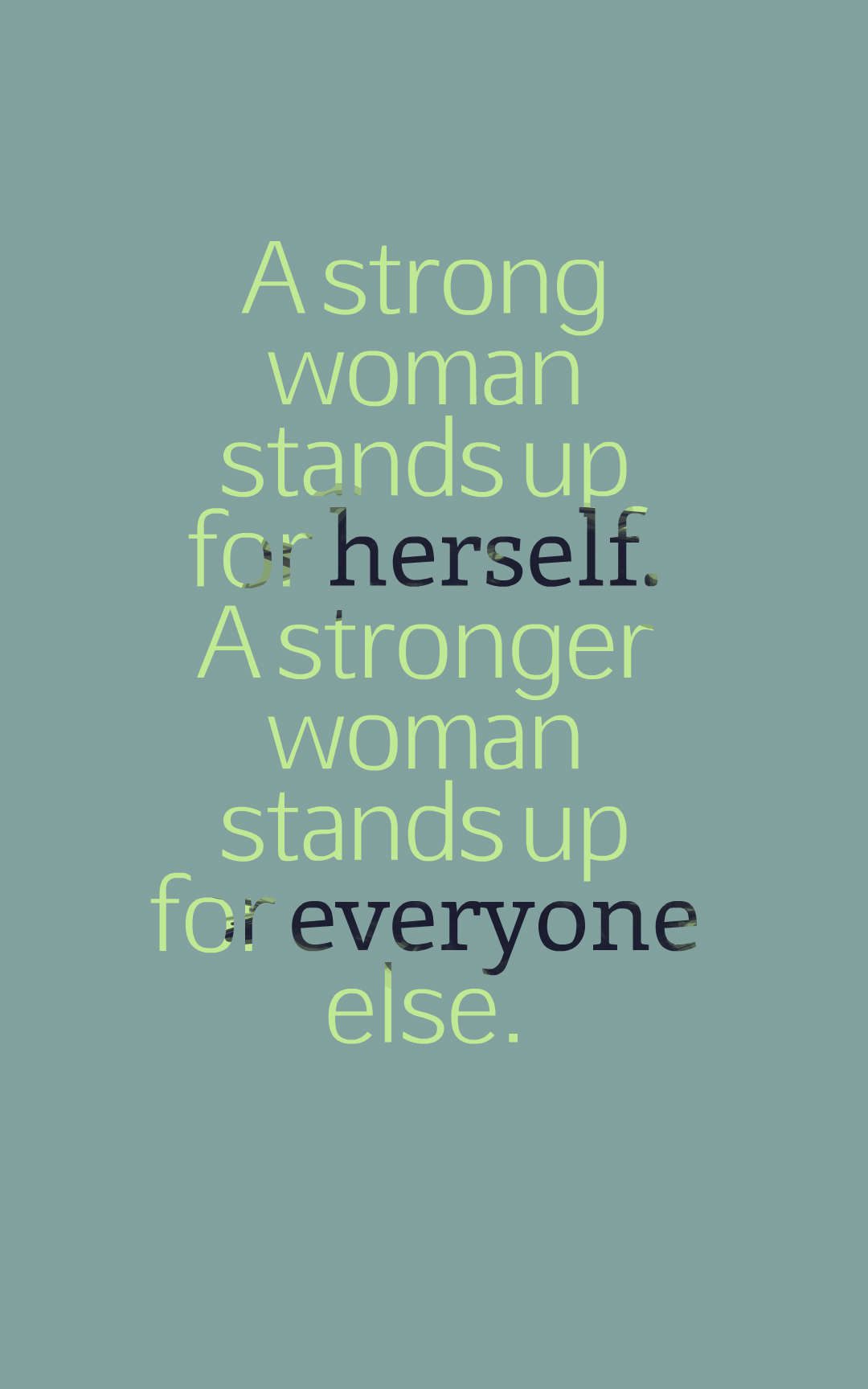 ---
"The final forming of a person's character lies in their own hands." — Anne Frank
---
"It is better to be looked over than overlooked." — Mae West
---
"Sometimes, the strongest among us are the one who smile through silent pain, cry behind closed doors, and fight battles that nobody knows about." — Unknown
---
"Lada made her face stone, her heart a mountain. A mountain that would never be pierced to let cold, clear water flow. "Nothing holds me here." — Kiersten White
---
"A strong woman is one who feels deeply and loves fiercely. Her tears flow as abundantly as her laughter. A strong woman is both soft and powerful, she is both practical and spiritual. A strong woman in her essence is a gift to the world." — Unknown
---
"Any woman who understands the problems of running a home will be nearer to understanding the problems of running a country." — Margaret Thatcher
---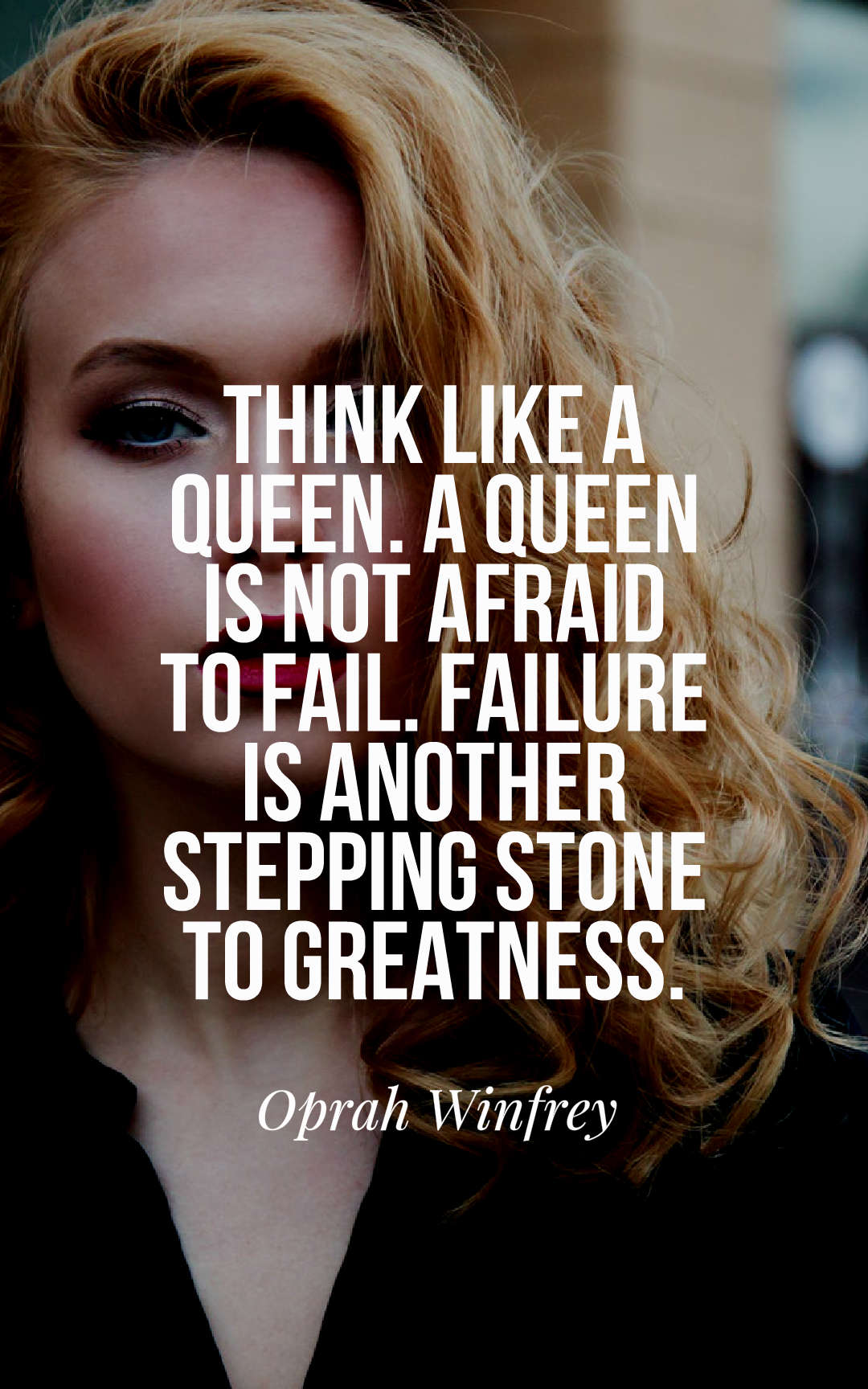 ---
"Woman must not accept; she must challenge. She must not be awed by that which has been built up around her; she must reverence that woman in her which struggles for expression." — Margaret Sanger
---
"I don't believe in luck. It's persistence, hard work, and not forgetting your dream." — Janet Jackson
---
"Life has knocked me down a few times, it showed me things I never wanted to see. I experienced sadness and failures. But one thing for sure, I always get up." — Unknown
---
"I believe in strong women. I believe in the woman who is able to stand up for herself. I believe in the woman who doesn't need to hide behind her husband's back. I believe that if you have problems, as a woman you deal with them, you don't play victim, you don't make yourself look pitiful, you don't point fingers. You stand and you deal. You face the world with a head held high and you carry the universe in your heart." — C. JoyBell C.
---
"Life doesn't get easier, we just become stronger." — Unknown
---
"Be that strong girl that everyone knew would make it through the worst. Be that fearless girl the one would dare to do anything. Be that independent girl, who doesn't need a man. Be that girl who never backed down." — Unknown
---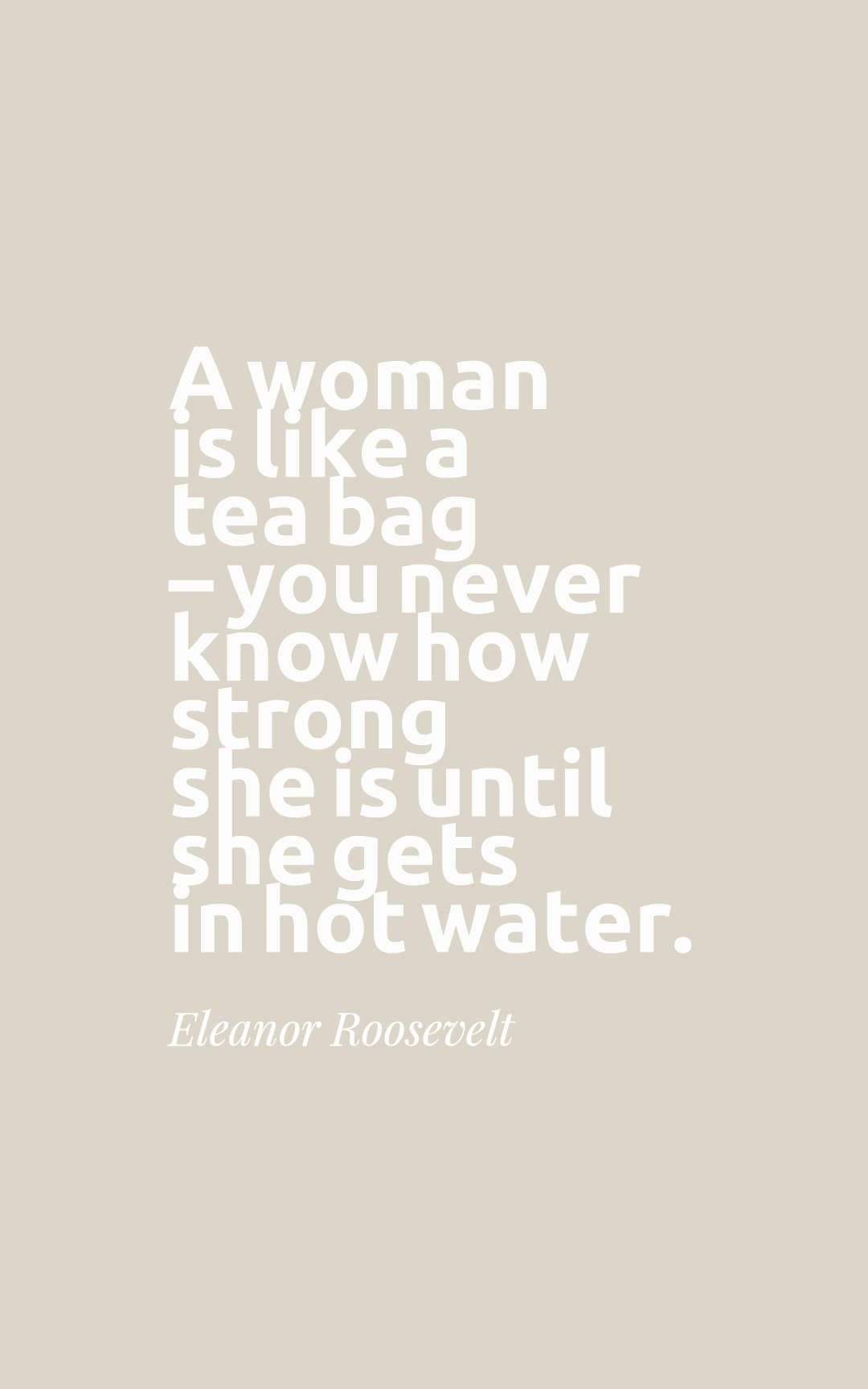 ---
"You're a Doer, my love. That's why God made you so big. So you could do everything yourself. Girls like you don't quit til you're dead. That should be a comfort." — Sarah Winman
---
"A woman with a voice is by definition a strong woman." — Melinda Gates
---
"Life is not measured by the number of breaths we take, but by the moments that take our breath away." — Maya Angelou
---
"Everyone has inside of him a piece of good news. The good news is that you don't know how great you can be! How much you can love! What you can accomplish! And what your potential is!" — Anne Frank
---
"She was fierce, she was strong, she wasn't simple. She was crazy and sometimes she barely slept. She always had something to say. She had flaws and that was ok. And when she was down, she got right back up. She was a beast in her own way, but one idea described her best. She was unstoppable and she took anything she wanted with a smile." — Drake
---
"A strong woman will automatically stop trying if she feels unwanted. She won't fix it or beg, she'll just walk away." — Unknown
---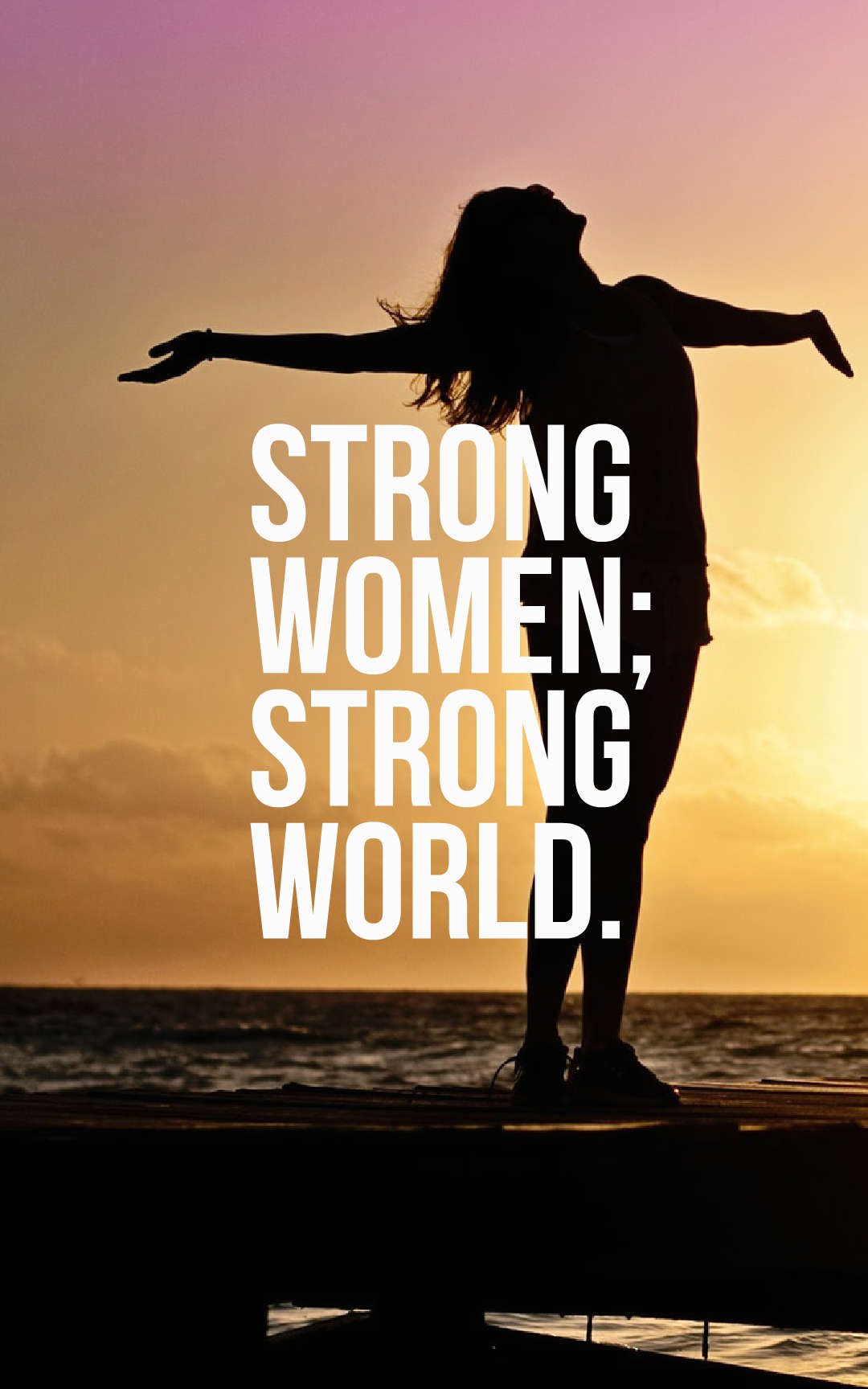 ---
"Always go with the choice that scares you the most, because that's the one that is going to require the most from you." — Caroline Myss
---
"With the spread of conformity and image-driven superficiality, the allure of an individuated woman in full possession of herself and her powers will prove irresistible. We were born for plenitude and inner fulfillment." — Elizabeth Prioleau
---
"Your Monday morning thoughts set the tone for your whole week. See yourself getting stronger, and living a fulfilling, happier and healthier life." — Germany Kent
---
"If you don't like being a doormat then get off the floor." — Al Anon
---
"Be bold enough to use your voice, be brave enough to listen to your heart, and strong enough to live the life you've always imagined." — Unknown
---
"Think like a queen. A queen is not afraid to fail. Failure is another steppingstone to greatness." — Oprah Winfrey
---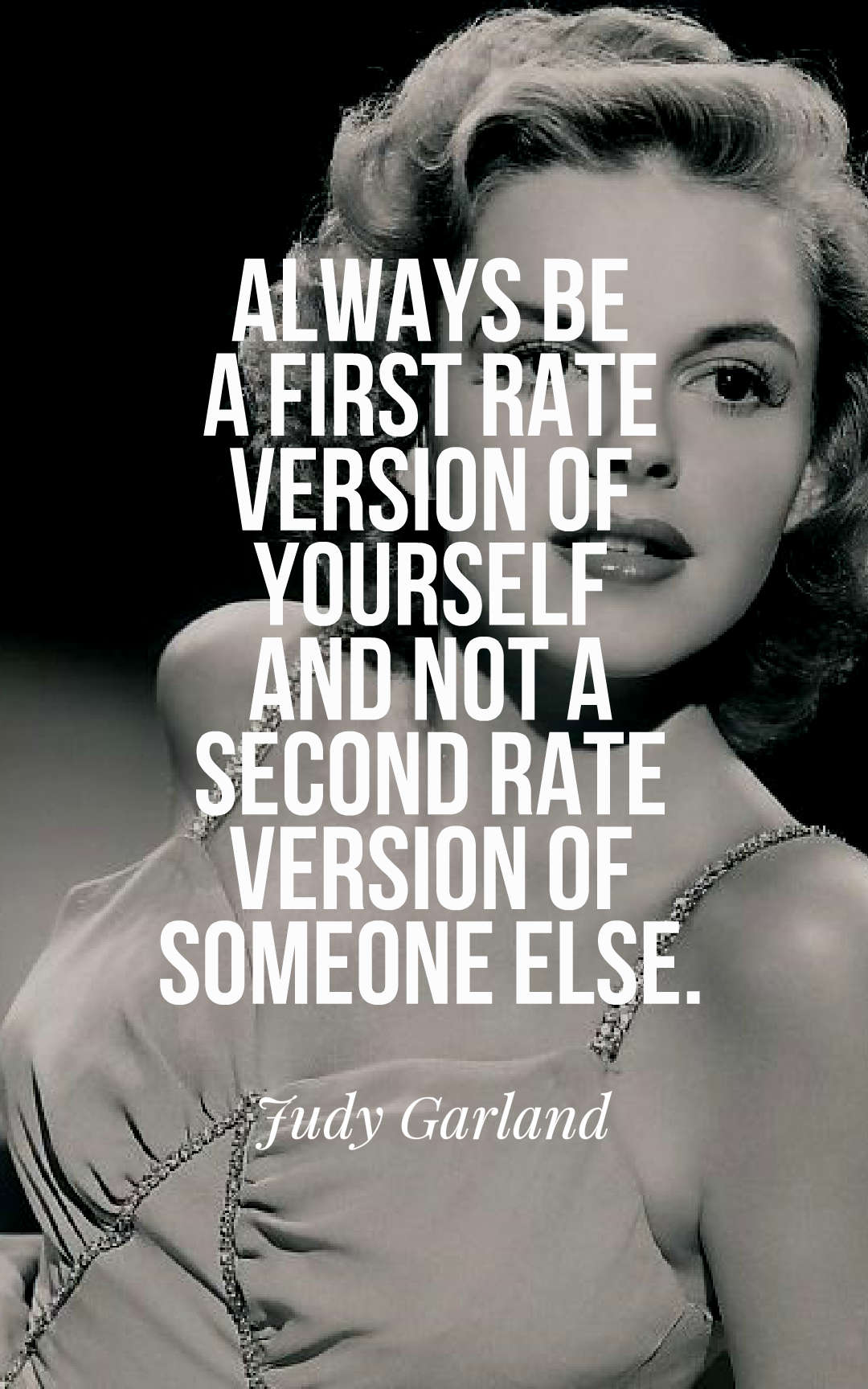 ---
"Stay strong. Make them wonder how you're still smiling." — Unknown
---
"A strong woman builds her own world. She is one who is wise enough to know that it will attract the man she will gladly share it with." — Ellen J. Barrier
---
"Courage is like a muscle. We strengthen it by use." — Ruth Gordon
---
"A strong woman is a woman determined to do something others are determined not be done" — Marge Piercy
---
"A woman is like a tea bag – you never know how strong she is until she gets in hot water." — Eleanor Roosevelt
---
"Sometimes life will test you but remember this: When you walk up a mountain, your legs get stronger." — Unknown
---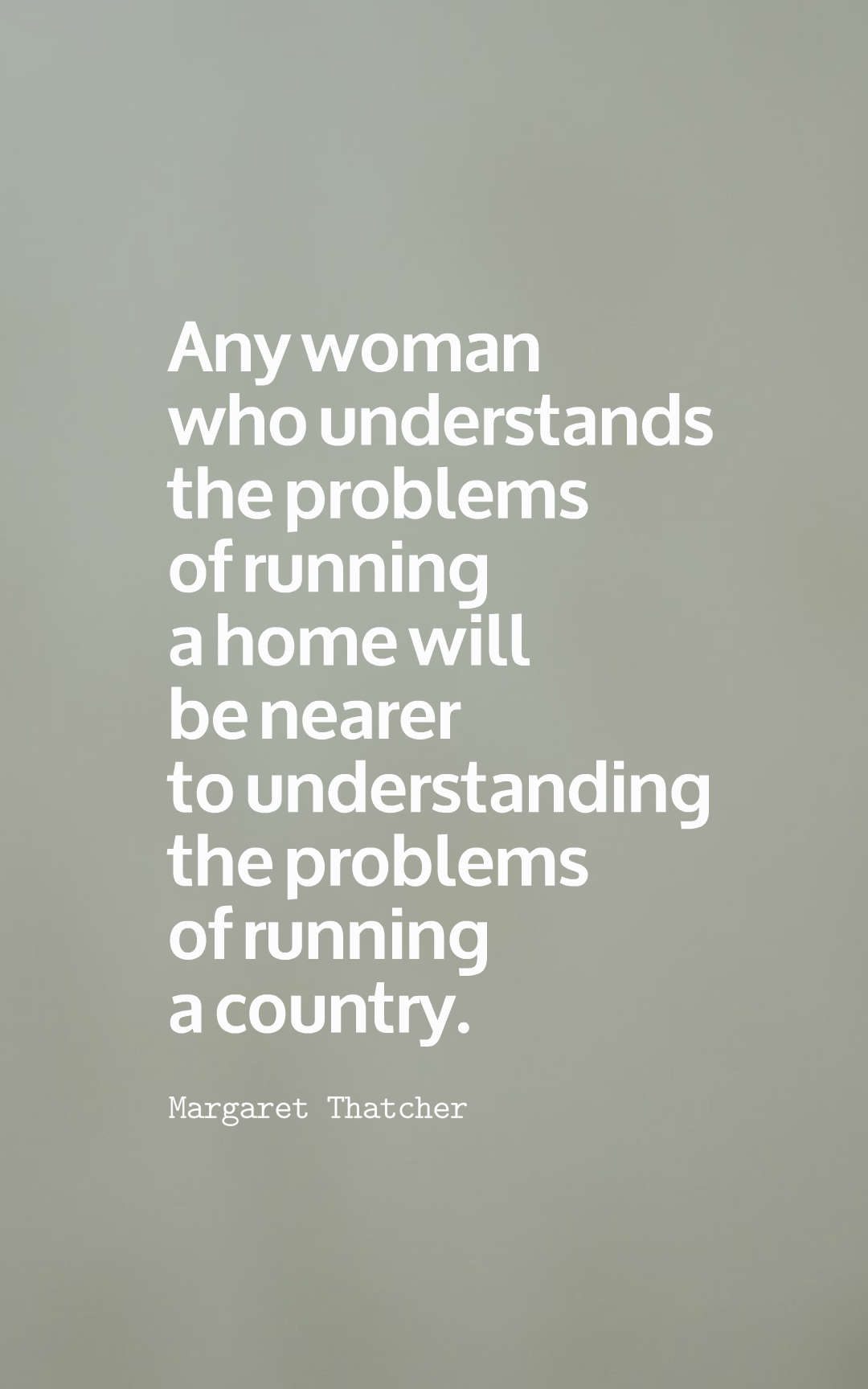 ---
"Some women are lost in the fire. Some women are built from it." — Michelle K.
---
"Take criticism seriously, but not personally. If there is truth or merit in the criticism, try to learn from it. Otherwise, let it roll right off you." — Hillary Clinton
---
"On the left side of a strong woman, stands a strong man; he is strengthened by her character." — Ellen J. Barrier
---
"Challenges are part of life. Overcoming them makes you a stronger person." — Lailah Gifty Akita
---
"I know God will not give me anything I can't handle. I just wish that He didn't trust me so much." — Mother Teresa
---
"A strong woman stands up for herself. A stronger woman stands up for everyone else." — Unknown
---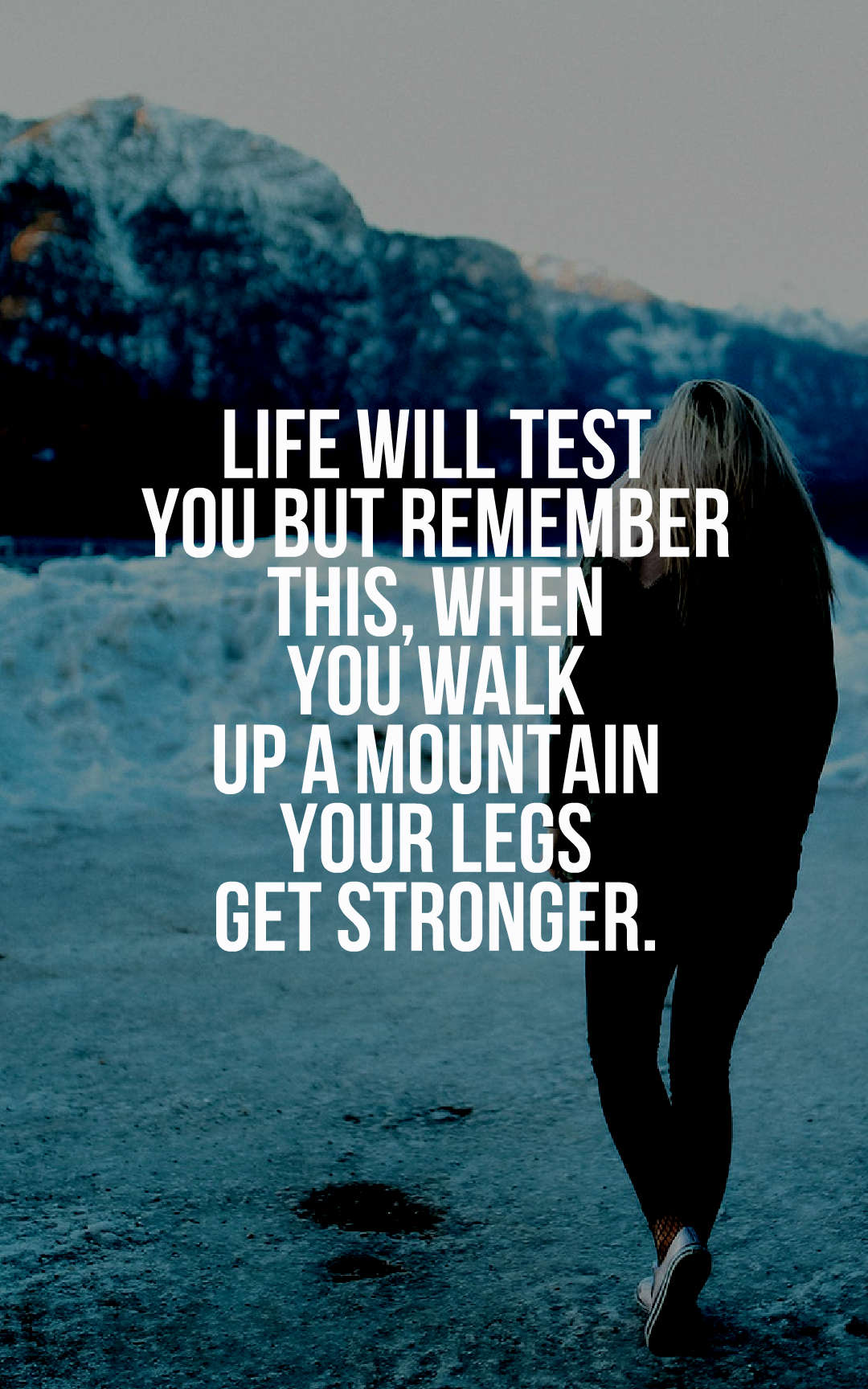 ---
"Mirror, mirror on the wall, I'll always get up after I fall. And whether I run, walk or have to crawl, I'll set my goals and achieve them all." — Unknown
---
"blessed be she who is both furious and magnificent" — Taylor Rhodes
---
"She didn't struggle and so she didn't grow." — Paulo Coelho
---
"A strong woman loves, forgives, walks away, lets go, tries again, perseveres…no matter what life throws at her." — Unknown
---
"A woman is the full circle. Within her is the power to create, nurture and transform." — Diane Mariechild
---
"A strong willed little girl will grow to be a strong independent woman." — Unknown
---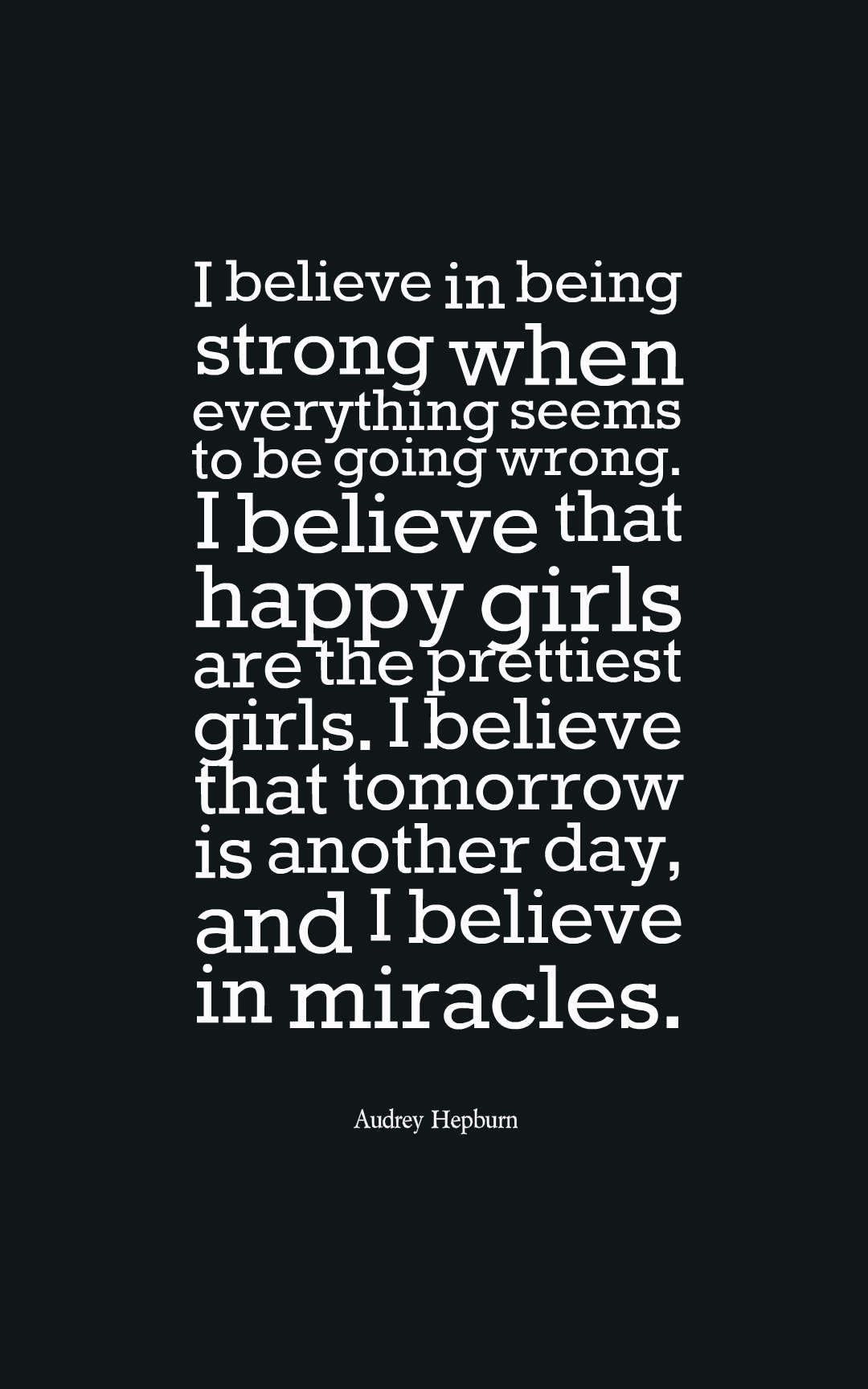 ---
"The strongest actions for a woman is to love herself, be herself and shine amongst those who never believed she could." — Unknown
---
"Don't be a woman that needs a man be a woman a man needs." — Unknown
---
"Your strength doesn't come from winning. It comes from struggles and hardship. Everything that you go through prepares you for the next level." — Germany Kent
---
"Just because I give you my all, doesn't mean I'm a pushover. Don't make the mistake of underestimating me. Push too hard and you'll see how strong I really am!" — Karen Gibbs
---
"I want to do is because I want to do it. Women must try to do things as men have tried. When they fail, their failure must be but a challenge to others." — Amelia Earhart
---
"You can become strong and powerful and beautiful." — Unknown
---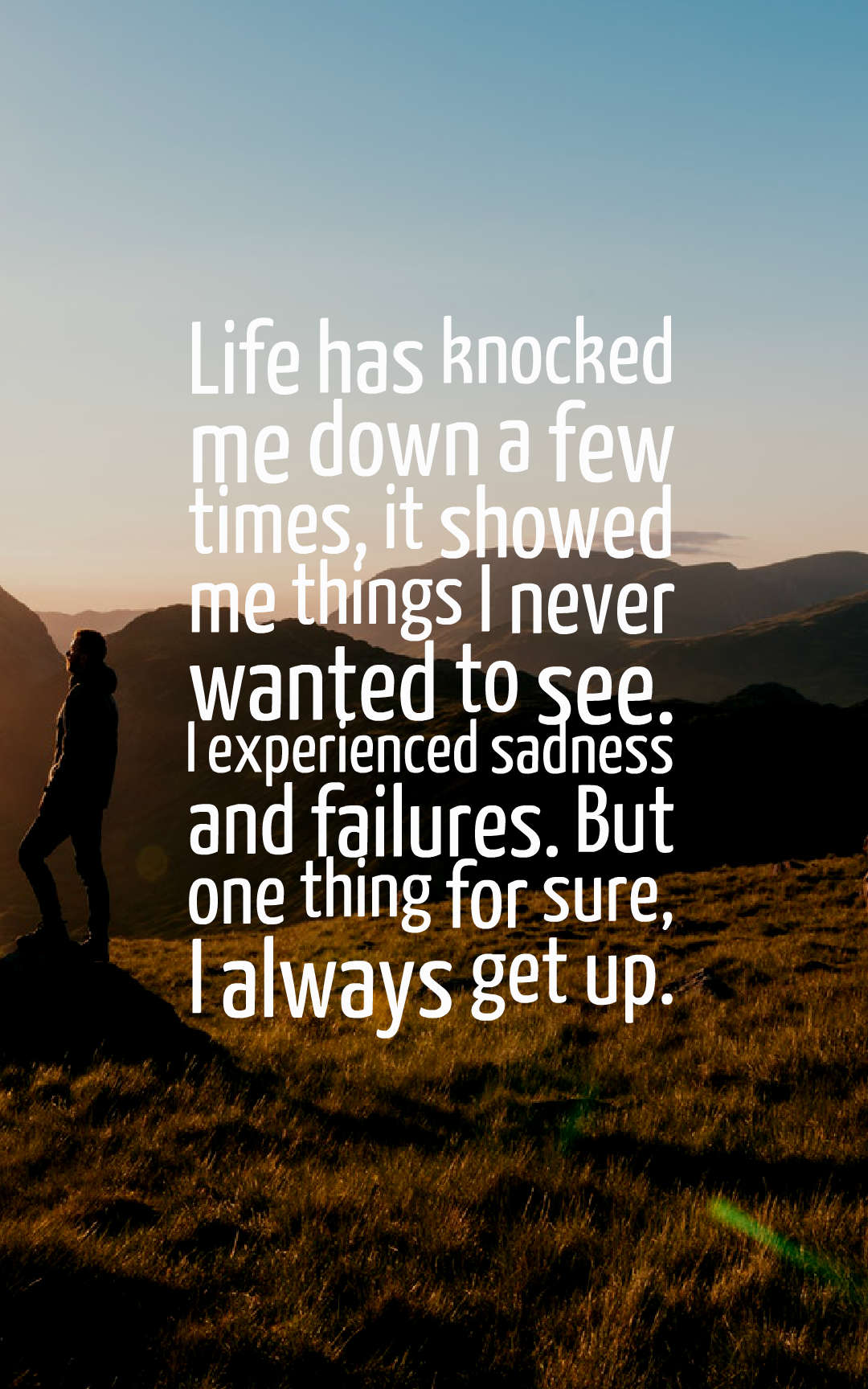 ---
"I'm single because I'm strong enough to live and enjoy life without depending on others." — Unknown
---
"One of the most courageous things you can do is identify yourself, know who you are, what you believe in and where you want to go." — Sheila Murray Bethel
---
"A strong man can handle a strong woman. A weak man will say she has an attitude." — Pravinee Hurbungs
---
"My scars teach me that I am stronger than what caused them." — Manal Al-Sharif
---
"Even the broken will fight." — D.P.Prior
---
"The best protection any woman can have… is courage." — Elizabeth Cady Stanton
---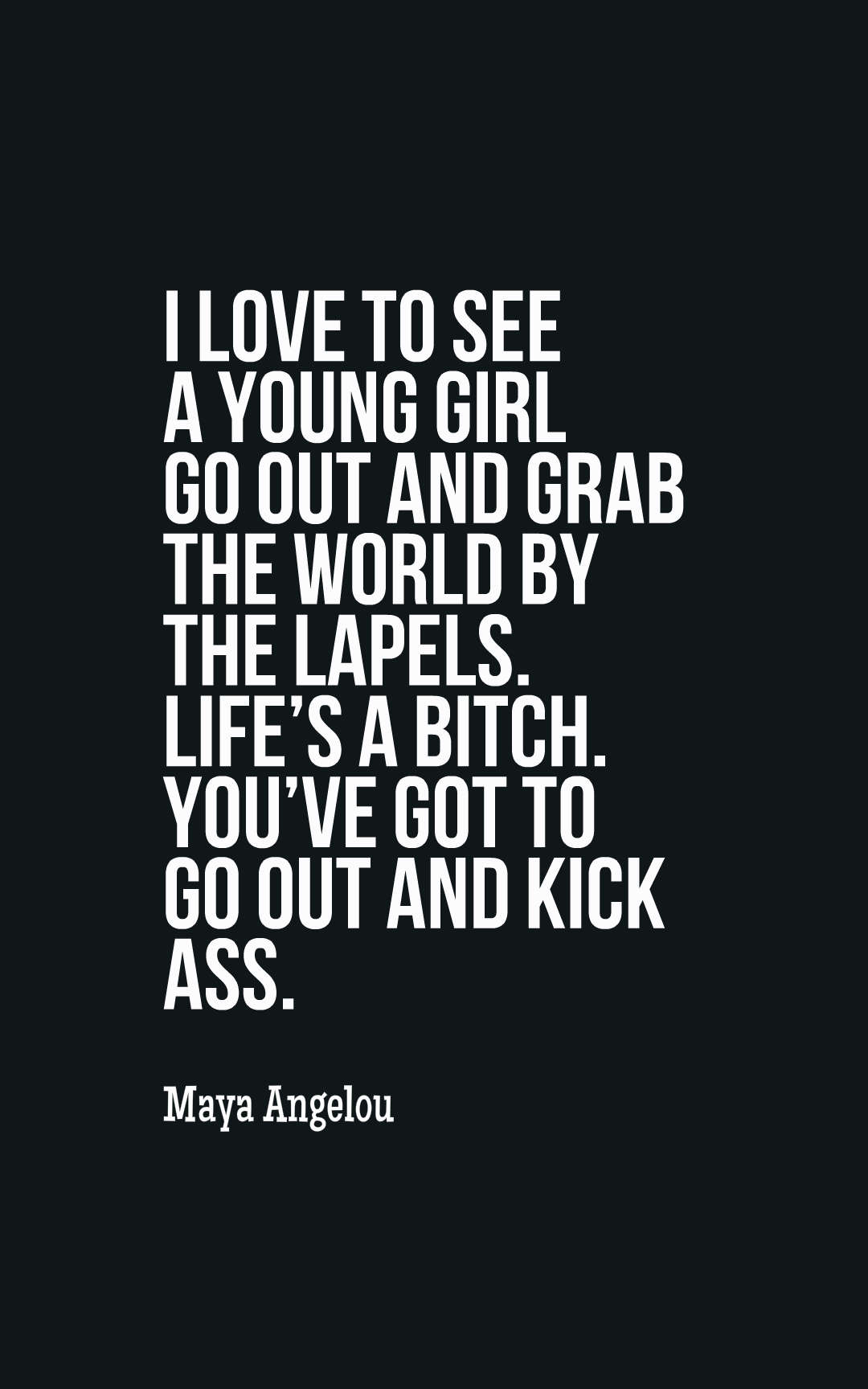 ---
"We realize the importance of our voices only when we are silenced." — Malala Yousafzai
---
"Strong women wear their pain like they do stilettos. No matter how much it hurts, all you see is the beauty of it." — Unknown
---
"She does not flinch from the caress, because she feels very strong. She walks everywhere she goes but is never tired." — Anna Keesey
---
"Be strong enough to stand alone, smart enough to know when you need help, and brave enough to ask for it." — Ziad K. Abdelnour
---
"His mistake was in seeing her as a young girl. She was already a missile, armed and targeted." — Octavia E. Butler
---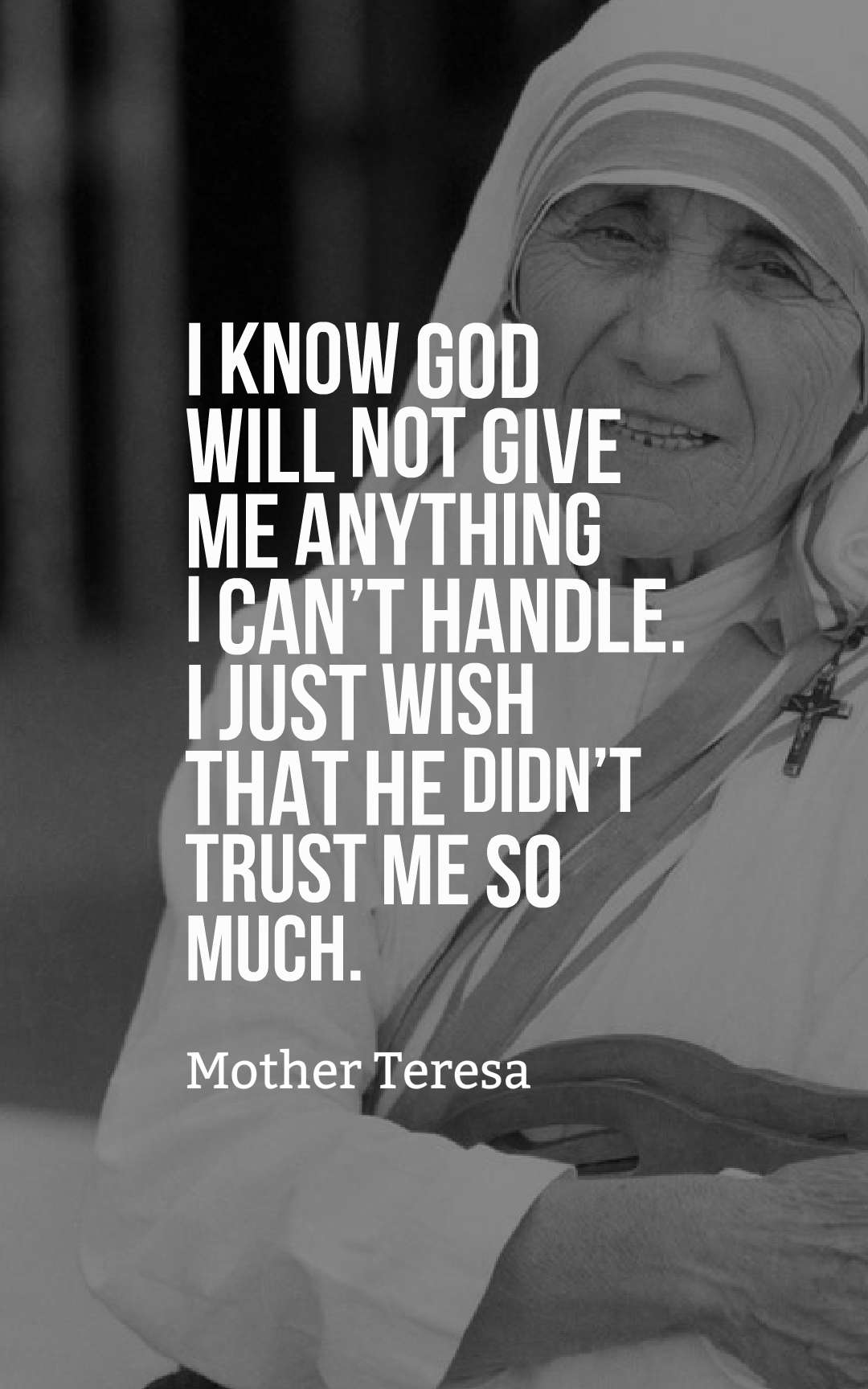 ---
"When one door of happiness closes, another opens; but often we look so long at the closed door that we do not see the one which has been opened for us." — Helen Keller
---
"You don't have to play masculine to be a strong woman." — Mary Elizabeth Winstead
---
"A really strong woman accepts the war she went through and is ennobled by her scars." — Carly Simon
---
"I am a strong woman with or without this other person, with or without this job, and with or without these tight pants." — Queen Latifah
---
"I like to play a strong woman, but a strong woman can also be very fragile and vulnerable at the same time." — Carice van Houten
---
Hopefully you will enjoy these inspiring collection of Strong women quotes and sayings. please don't forget to share these quotes.
Read: 50 Inspirational Strength Quotes With Images