-Advertisement-
Shaded leaves, barren trees, cool breeze are part of autumn. Season of autumn usually brings old memories with it sometimes it is reason behind the overexpression of our emotions but this has its own charisma and mesmerization which grabs ourselves towards its beauty the whole scenario become quite different as land grassy green mountains cover themselves with shaded yellow leaves.
-Advertisement-
Autumn not just mean to shading of leaves but also it gives the lesson that new doors are desperately waiting to open up some new joys, beginnings, and happiness in our lives because as Time is passing we are shading away our past memories and ready to warmly welcome new beginnings.
Following are the beautiful collection of inspirational Autumn quotes and sayings with images.
Inspirational Autumn Quotes
---
"Autumn is a second spring when every leaf is a flower." — Albert Camus
---
"Autumn shows us how beautiful it is to let things go." — Unknown
---
"How beautiful the leaves grow old. How full of light and color are their last days." — John Burroughs
---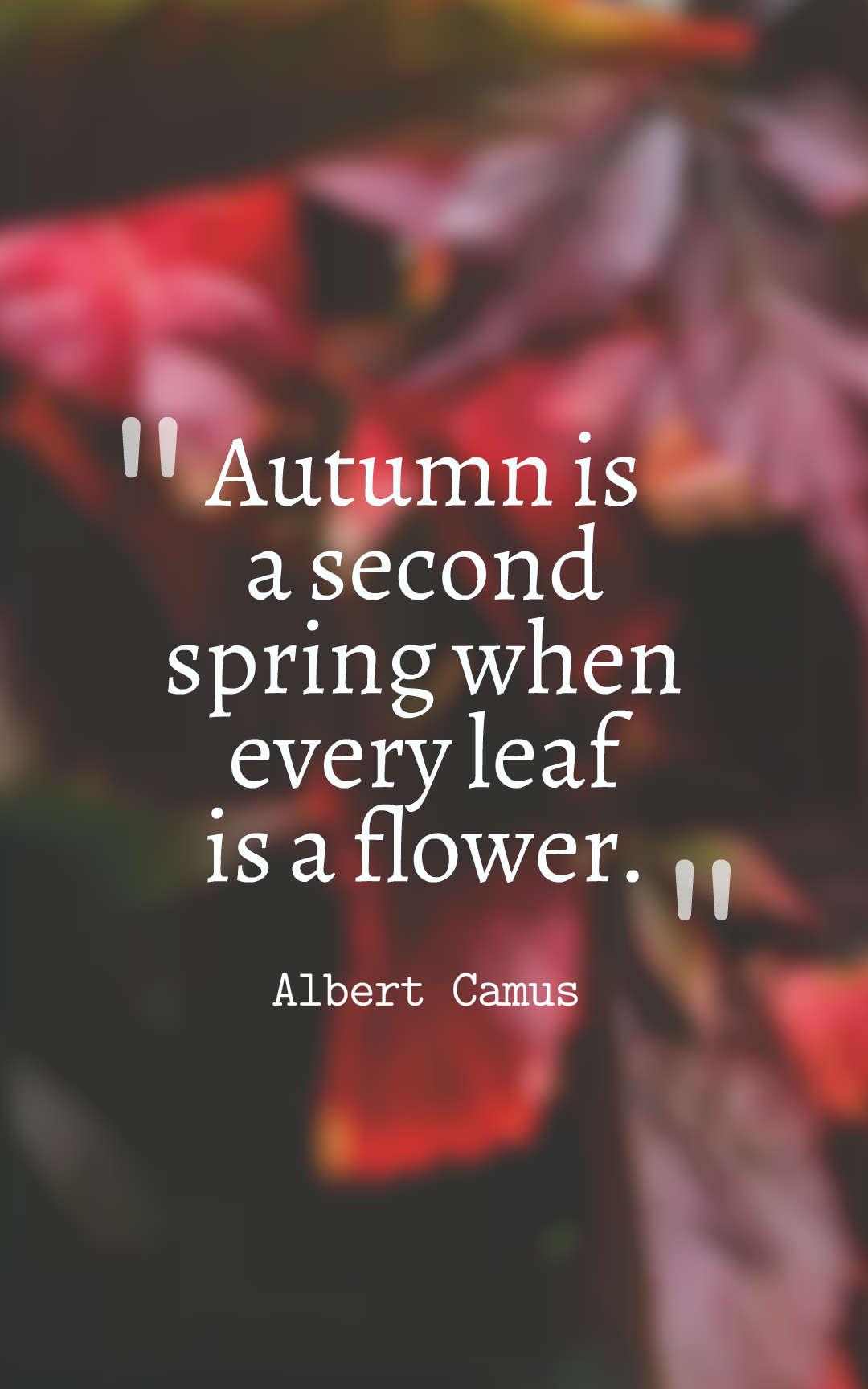 -Advertisement-
---
"The trees are about to show us how lovely it is to let the dead things go." — Unknown
---
"It looked like the world was covered in a cobbler crust of brown sugar and cinnamon." — Sarah Addison Allen
---
"It's autumn … and everybody feels like a disembodied spirit then." — D. H. Lawrence
---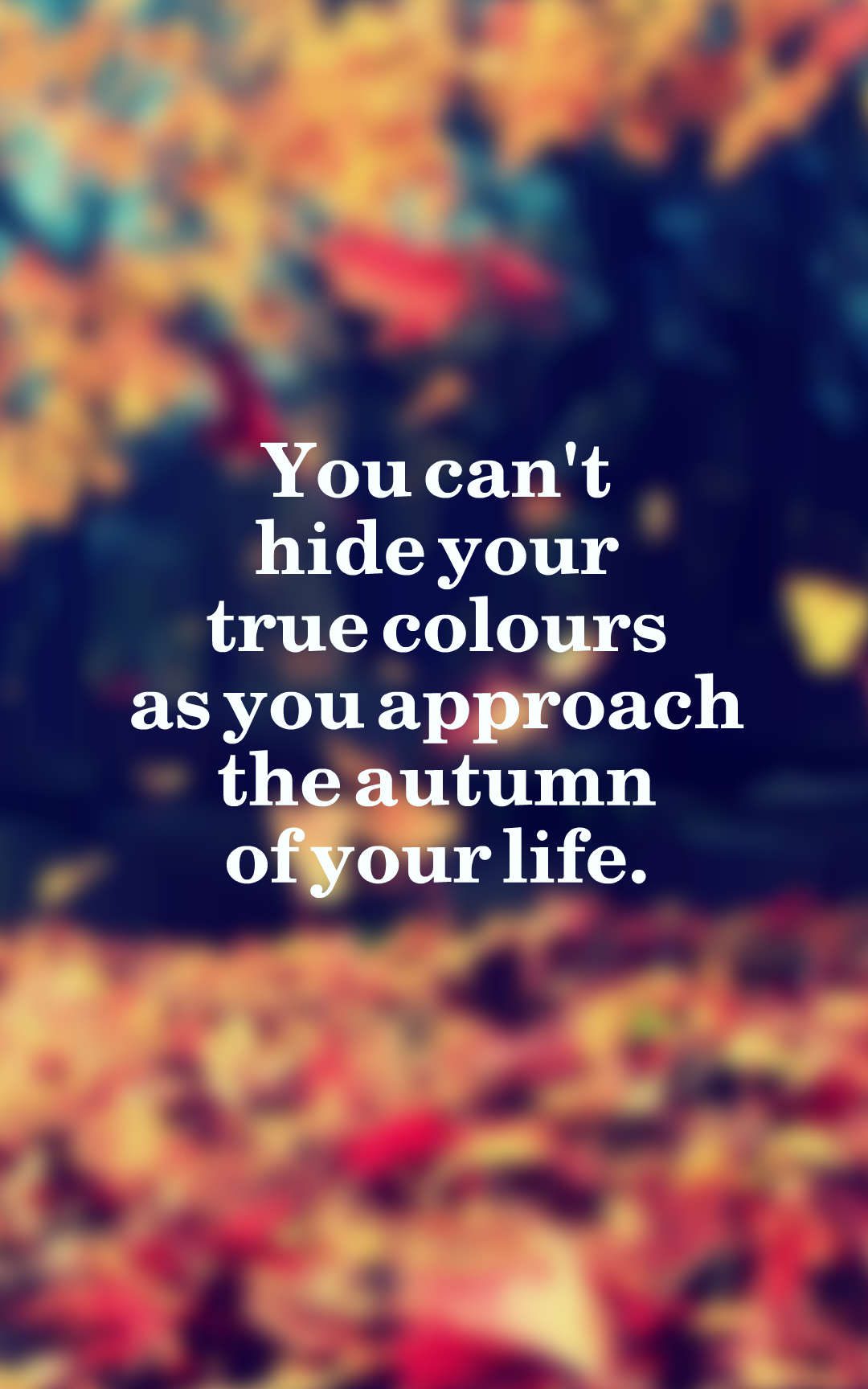 ---
"Life starts all over again when it gets crisp in the fall." — F. Scott Fitzgerald
---
"No spring nor summer beauty hath such grace as I have seen in one autumnal face." — John Donne
---
60 Inspirational Environmental Quotes And Sayings
---
"We cling to our own point of view, as though everything depended on it. Yet our opinions have no permanence; like autumn and winter, they gradually pass away." — Zhuangzi
---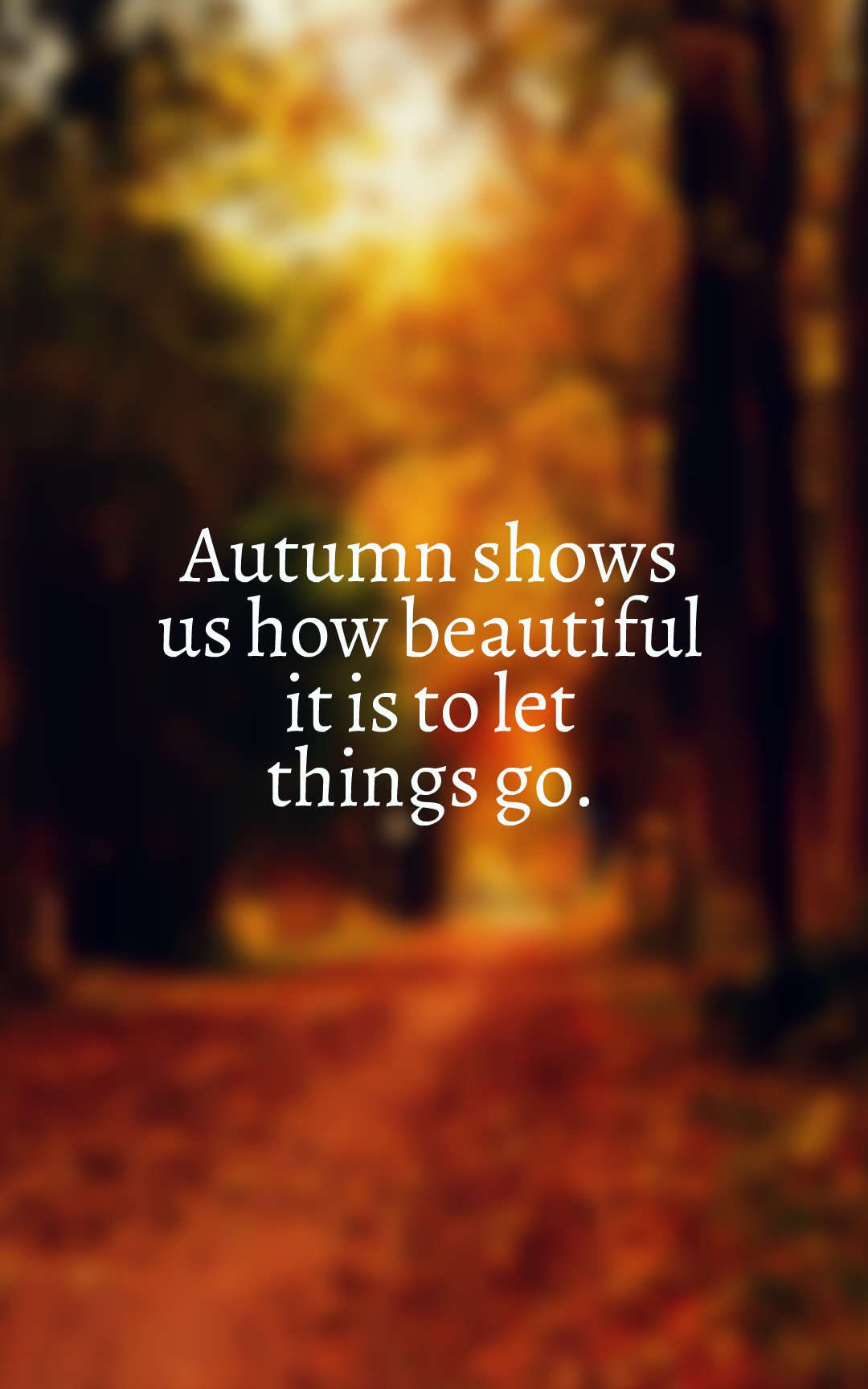 ---
"As long as autumn lasts, I shall not have hands, canvas and colors enough to paint the beautiful things I see." — Vincent Van Gogh
---
"Every leaf speaks bliss to me, fluttering from the autumn tree." — Emily Brontë
---
"Fall has always been my favorite season. The time when everything bursts with its last beauty, as if nature had been saving up all year for the grand finale." — Lauren DeStefano
---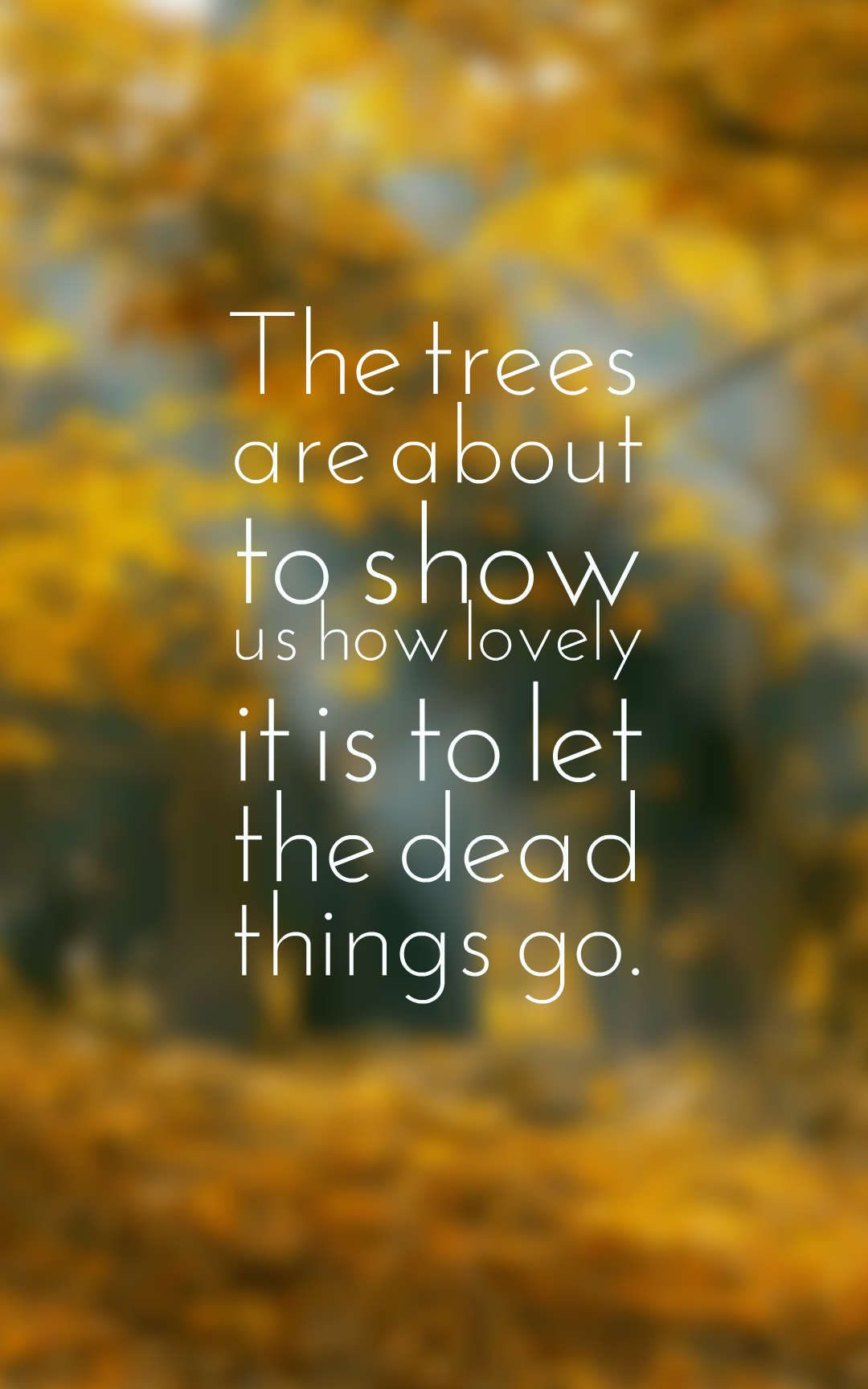 ---
"You can't hide your true colours as you approach the autumn of your life." — Unknown
---
"Autumn…the year's last, loveliest smile." ― John Howard Bryant
---
"Spring is nature's way of saying, 'Let's party!'" — Robin Williams
---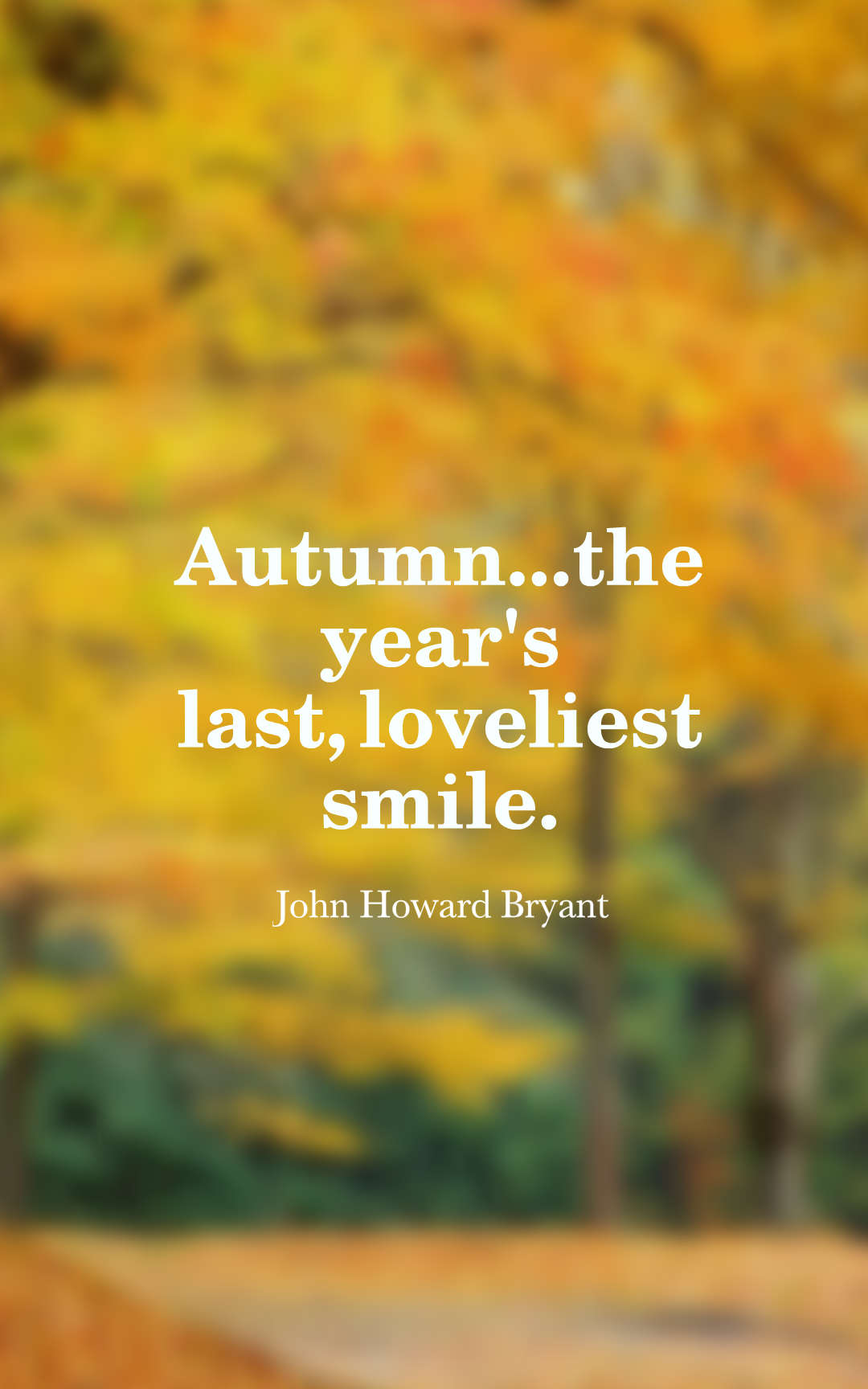 ---
"It is only the farmer who faithfully plants seeds in the Spring, who reaps a harvest in the Autumn." — B. C. Forbes
---
"Autumn that year painted the countryside in vivid shades of scarlet, saffron and russet, and the days were clear and crisp under harvest skies." ― Sharon Kay Penman
---
45 Beautiful Quotes About Summer
---
"I can smell autumn dancing in the breeze. The sweet chill of pumpkin and crisp sunburnt leaves." — Ann Drake
---
"Autumn is the hardest season. The leaves are all falling, and they're falling like they're falling in love with the ground." — Andrea Gibson
---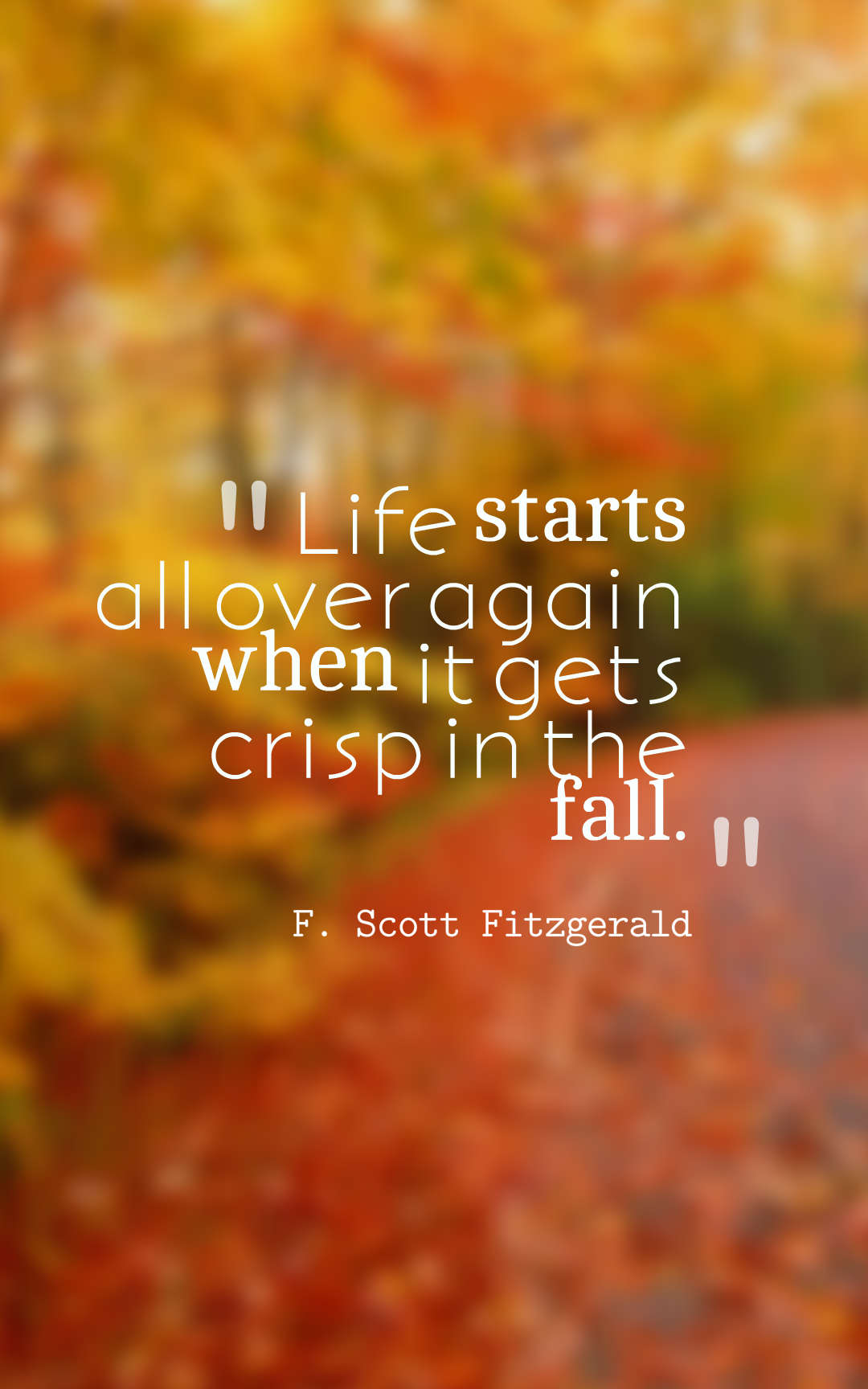 ---
"There is no season such delight can bring, as summer, autumn, winter and the spring." — William Browne
---
"And all at once, summer collapsed into fall." — Oscar Wilde
---
75 Amazing Flower Quotes With Images
---
"When autumn darkness falls, what we will remember are the small acts of kindness: a cake, a hug, an invitation to talk, and every single rose. These are all expressions of a nation coming together and caring about its people." — Jens Stoltenberg
---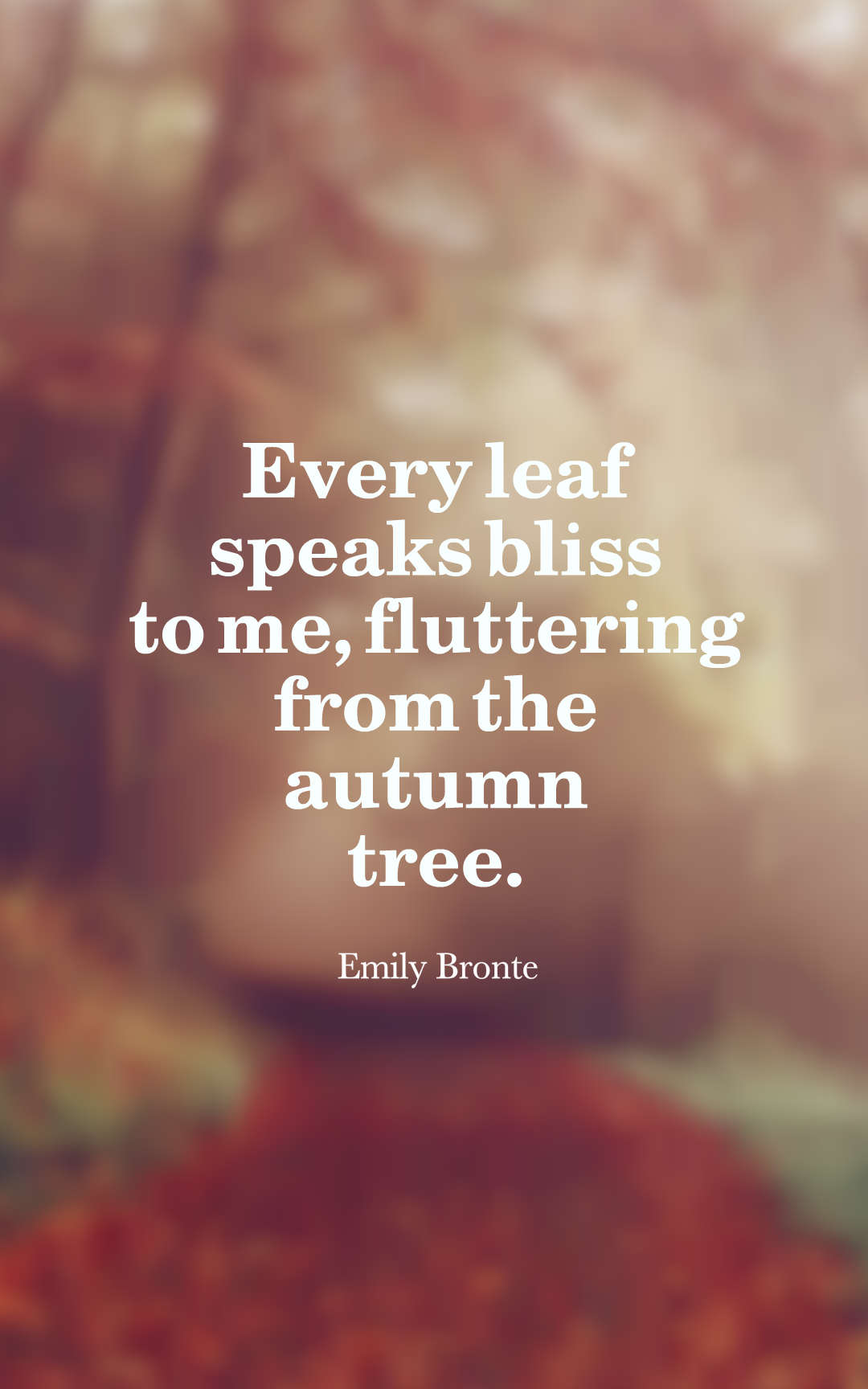 ---
"I'm so glad I live in a world where there are Octobers." ― L.M. Montgomery
---
"Love the trees until their leaves fall off, then encourage them to try again next year." ― Chad Sugg
---
60 Beautiful Winter Quotes And Sayings With Images
---
"Autumn arrives in early morning, but spring at the close of a winter day." — Elizabeth Bowen
---
"Now Autumn's fire burns slowly along the woods and day by day the dead leaves fall and melt." — William Allingham
---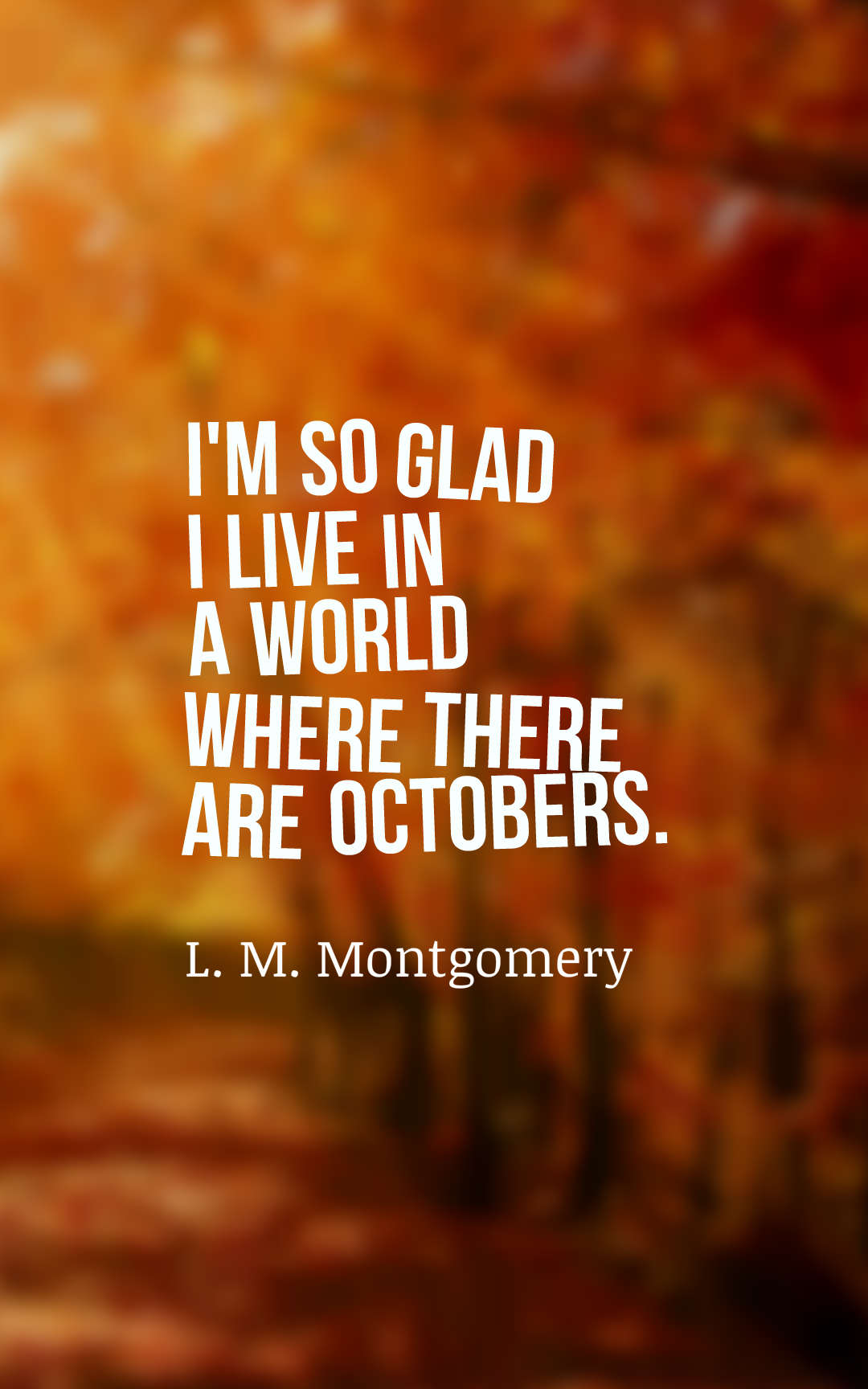 ---
"Notice that autumn is more the season of the soul than of nature." — Friedrich Nietzsche
---
"I loved autumn, the one season of the year that God seemed to have put there just for the beauty of it." — Lee Maynard
---
72 Beautiful Beauty of Nature Quotes And Sayings
---
"Autumn, the season that teaches us that change can be beautiful." — Unknown
---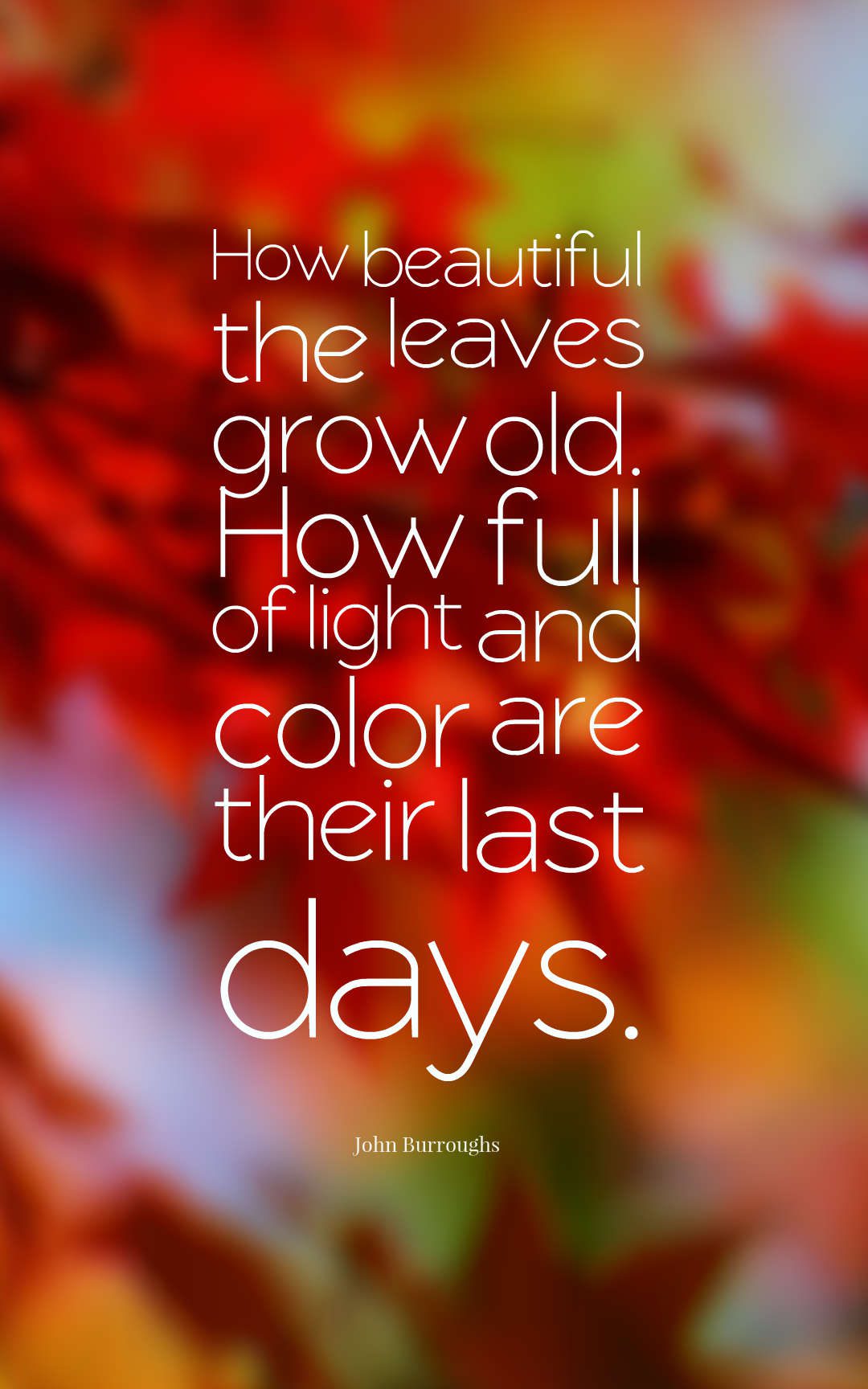 ---
"Autumn carries more gold in its pocket than all the other seasons." ― Jim Bishop
---
"Everyone must take time to sit and watch the leaves turn." — Elizabeth Lawrence
---
"The season for enjoying the fullness of life ― partaking of the harvest, sharing the harvest with others, and reinvesting and saving portions of the harvest for yet another season of growth." — Denis Waitley
---
Hopefully you will enjoy these intense and cute collection of inspiring Autumn quotes and sayings. please don't forget to share these quotes.