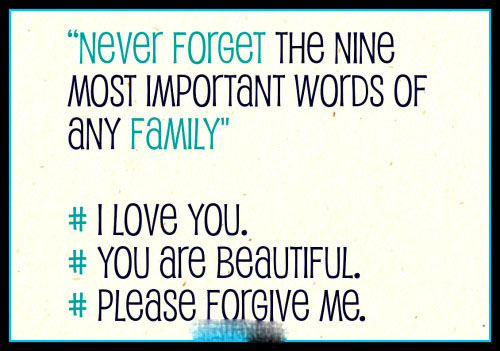 National Sorry Day is celebrated on 26 May in Australia.Following are the 84 apology quotes, its meaning and the way to say "I am sorry" quotes.
Following are the 84 apology quotes, forgiving quotes, I'm Sorry Messages, its meaning and the way to say "I am sorry" quotes with images.
I'm Sorry Messages & Quotes – Apology Quotes
I'm Sorry Messages – My Apologizes
I'm Sorry Messages & Quotes – Apology Quotes
"Saying sorry to someone is hard… but putting your pride down for someone is the hardest." » Cristina Orante
"Keep your words soft and tender because tomorrow you may have to eat them."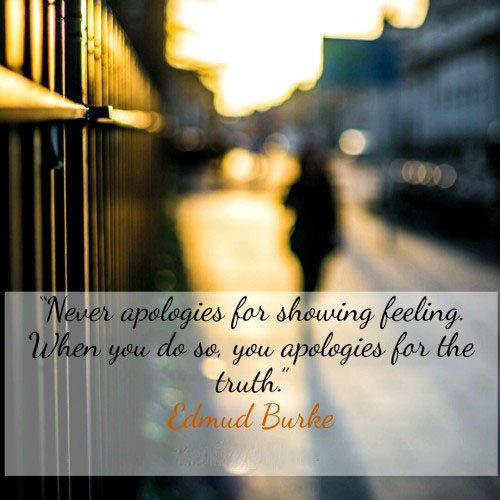 "I am sorry for being a nag and continuously telling you what to do. It's just that I'm uber protective when it comes to you. Sorry."
"When you realize you've made a mistake, make amends immediately. It's easier to eat crow while it's still warm." » Dan Heist
"An apology? Bah! Disgusting! Cowardly! Beneath the dignity of any gentleman, however wrong he might be." » Steve Martin
"It will never do to plead sin as an excuse for sin, or to attempt to justify sinful acts by pleading that we have an evil heart. This instead of being a valid apology is the very ground of our condemnation." » Archibald Alexander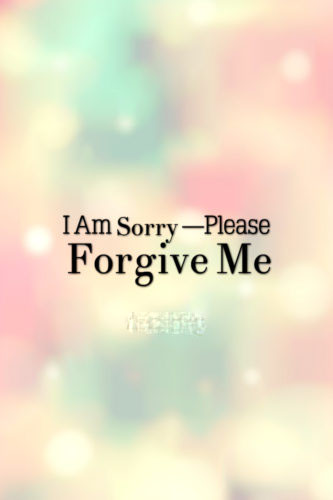 "Apologies only account for that which they do not alter." » Benjamin Disraeli Brainyquote
"Forgiving is not forgetting. It's letting go of the hurt." » Kathy
"I'm sorry.' The two most inadequate words in the English language." » Beth Revis
"Would 'sorry' have made any difference? Does it ever? It's just a word. One word against a thousand actions." » Sarah Ockler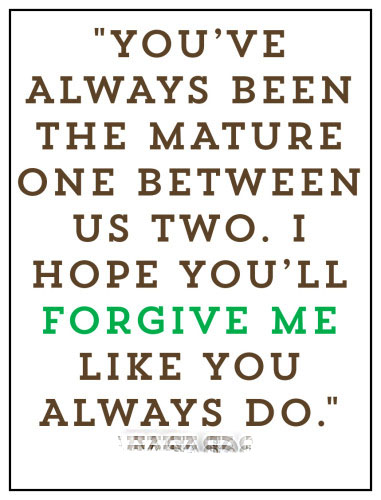 "The only good thing about punctuality is that it usually gets you an apology."
"The ability of a person to atone has always been the most remarkable of human features." » Leon Uris
"Never apologize for having high standards. People who really want to be in your life will rise up to meet them." » Suman Rai
"It takes a great deal of character strength to apologize quickly out of one's heart rather than out of pity. A person must possess himself and have a deep sense of security in fundamental principles and values in order to genuinely apologize." » Stephan Covey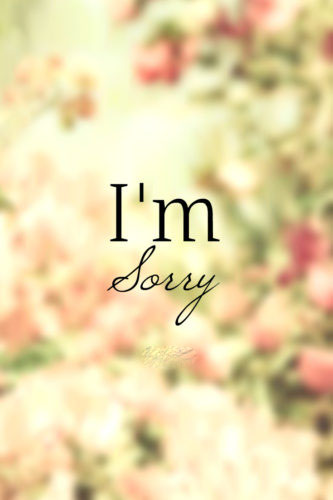 "More people should apologize, and more people should accept apologies when sincerely made." » Greg LeMond
"Never ruin an apology with an excuse." » Kimberly Johnson
"I confess that what I said what a lie, but that doesn't make me a liar. Just because we're going through a rough patch, doesn't mean our love will expire. I'm going to bare open my heart to you in the coming days, so you can see how regret is breaking me from inside in every possible way. Sorry."
"The most profound apologies are never heard by the ears, they're felt through the heart. So put your hand on my heart and just feel it weeping out in regret – I'm
"I'm sorry you're angry" is NOT an apology." » Lisa Lutz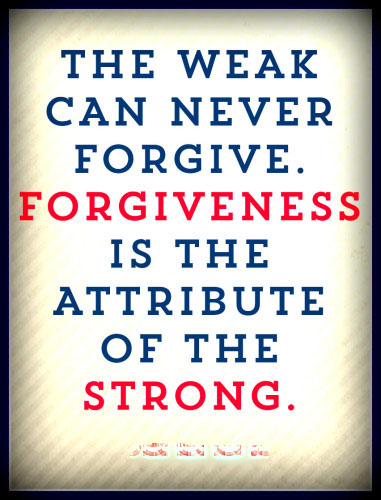 "I am the wisest man alive, for I know one thing, and that is that I know nothing." » Plato
"Pride and ego makes a mockery of an apology. Humility wins forgiveness without question…so break 'yo'self'!"– T. F. Hodge
"It is a good rule in life never to apologize. The right sort of people do not want apologies, and the wrong sort take a mean advantage of them." » P.G. Wodehouse
"An apology given just to appease one's conscience is self-serving and better left unspoken!"– Evinda Lepins
"To err is human, to forgive divine." » Alexander Pope"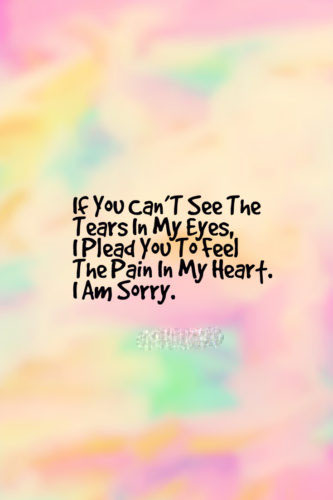 "You said you never wanted to see me hurt. Did you close your eyes then when I cried?"
"Accept everything about yourself – I mean everything, You are you and that is the beginning and the end – no apologies, no regrets." » Henry Kissinger
"Nothing wrong with apologizing, but saying I'm sorry does nothing when you continue to make the same mistakes."
"The more rational statement is that we feel sorry because we strike, afraid because we tremble, and not that we cry, strike, or tremble because we are sorry, angry, or fearful as the case may be." » William James
"Never make a defense or an apology until you are accused." » King Charles I
"An apology can be a wonderful thing so long as it is infrequent and from the heart. However, beware of the person who justifies bad behavior with apologies. For them it is a means to an end, and quite often at your expense." » Gary Hopkins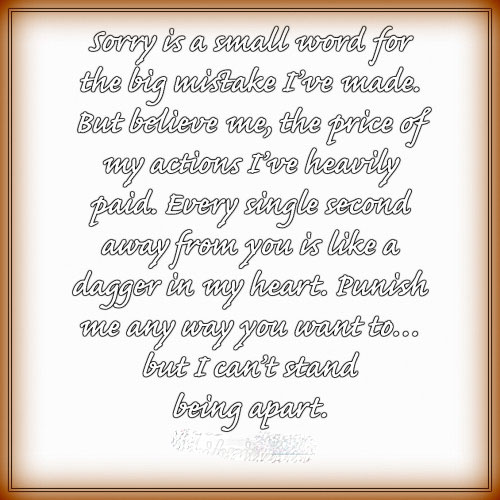 "Remember, we all stumble, every one of us. That's why it's a comfort to go hand in hand." » Emily Kimbrough
"I'm a bit too protective about you, that's all there is to this mess. I promise I'll keep a tab on my jealousy, to restore our love's happiness. "
"My constant nagging might seem annoying, but in no way does it mean that I'm dominating. I want nothing but the best for you, I wouldn't do anything to make you feel blue. Sorry."
"A stiff apology is a second insult…. The injured party does not want to be compensated because he has been wronged; he wants to be healed because he has been hurt." » G. K. Chesterton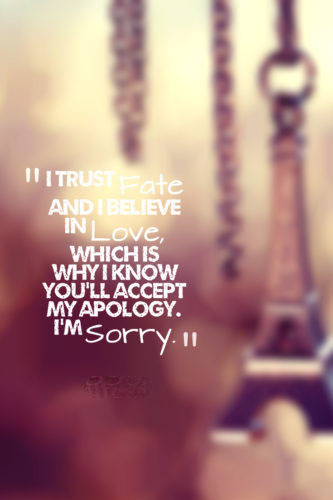 "You can make up a quarrel, but it will always show where it was patched." » Edgar Watson Howe
"I don't ask for an apology because it's only tomorrow's fish-and-chip paper." » Tracey Emin
"Apology is only egotism wrong side out." » Oliver Wendell Holmes
"An apology is a lovely perfume; it can transform the clumsiest moment into a gracious gift." » Margaret Lee Runbeck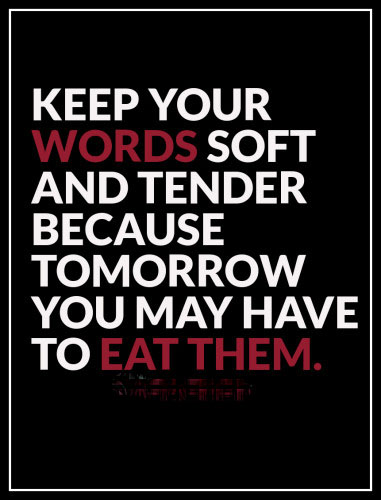 "The things two people do to each other they remember. If they stay together, it's not because they forget; it's because they forgive." » Demi Moore
"We hope that you enjoyed reading some of these sorry quotes and can appreciate them for what they are. Now for one of the most famous quotes of all "
"I understand the concept of being the bigger person but I do not understand why some people apologize to others when they weren't wrong."
"Stiff apology is a second insult… The injured party does not want to be compensated because he has been wronged; he wants to be healed because he has been hurt." » Gilbert K. Chesterton
"An apology is a good way to have the last word."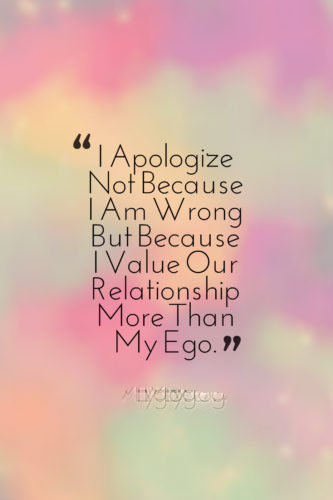 "If it's a good idea, go ahead and do it. It's much easier to apologize than it is to get permission." » Grace Hopper
"Maturity is the ability to reap without apology and not complain when things don't go well." » Jim Rohn
"Apologizing does not always mean that you are wrong and the other person is right. It just means that you value your relationship more than your ego."
"A businessman is the only man who is forever apologizing for his occupation." » Gilbert K. Chesterton
"A hero is someone we can admire without apology." » Kitty Kelley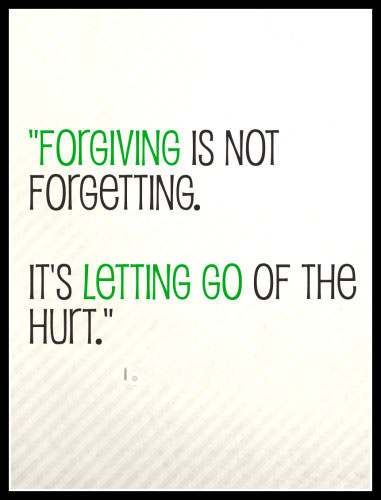 "Faithless is he that says farewell when the road darkens." » J.R.R.Tolkien
"My heart is trapped in regret and it needs your forgiveness to set it free. I love you."
"Your sweet smile is the light at the end of all of my life's dark tunnels. I love you."
"Forgiveness does not change the past, but it does enlarge the future." » Paul Boese
"An apology might help, but you can change your life without one." » Robin Quivers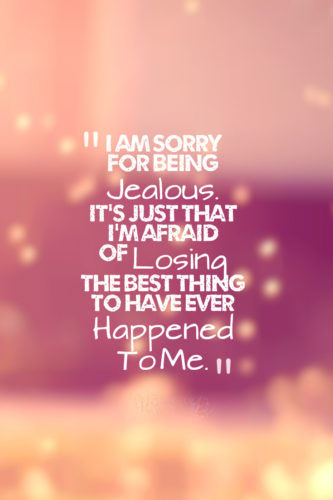 "The stupid neither forgive nor forget; the naive forgive and forget; the wise forgive but do not forget." » Thomas Szasz
"In this life, when you deny someone an apology, you will remember it at time you beg forgiveness." » Toba Beta
"Men are taught to apologize for their weaknesses, women for their strengths." » Lois Wyse
"Many tears dropped from your eyes because of the way I hurt you. Today I promise that I will convert every fallen tear of yours into a precious pearl. I'm sorry."
"I lied to you and even tried to cover it up on the run, which made me look like a nasty villain. But I promise that tolerance for lies in our relationship is ZERO, and I'll prove it to you by being your HERO."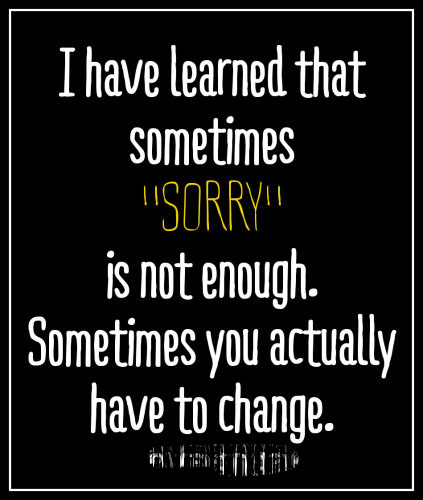 "You've always been the mature one between us two. I hope you'll forgive me like you always do."
"The only correct actions are those that demand no explanation and no apology." » Red Auerbach
"Forgiveness is the sweetest revenge." » Isaac Friedmann
"Big or small, lies are lies. I'm ashamed, that I made you cry. In regret, I'm miserably drowning. For your forgiveness, I'm desperately waiting."
"In some families, please is described as the magic word. In our house, however, it was sorry." » Margaret Laurence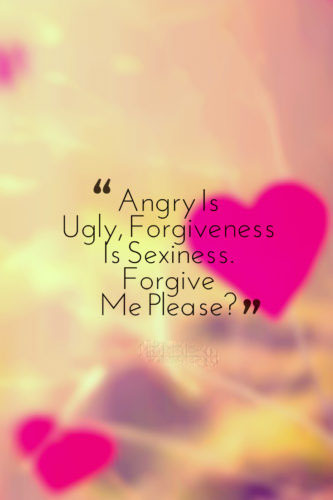 "You can always say sorry, But the real apology is when you hear the sadness in their voice and see the look in their eyes. And you realize that they have hurt themselves just as much." » Kid Cudi
"Never apologize for showing feeling. When you do so you apologize for truth." » Benjamin Disraeli
"A person can apologize endlessly, and even if you forgive them, sometimes you can't forget the pain they've caused you." » Nishan
"Never forget the nine most important words of any family- I love you. You are beautiful. Please forgive me." » H. Jackson Brown Jr.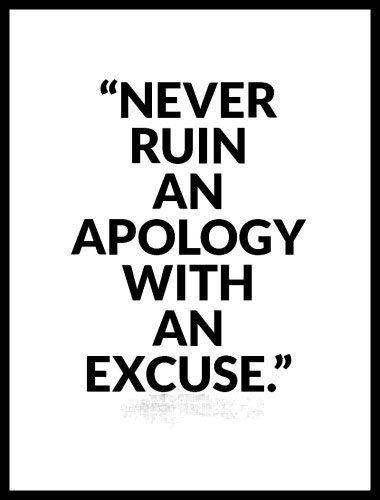 "Apologizing – a very desperate habit – one that is rarely cured." » Oliver Wendell Holmes
"It takes a strong person to say sorry, and an ever stronger person to forgive."
"Sorry for hurting you baby, I never meant to be so heartless. Please forgive me… without your love, I'm worthless."
"True remorse is never just a regret over consequence; it is a regret over motive." » Mignon McLaughlin
"An apology for the devil: it must be remembered that we have heard one side of the case. God has written all the books." » Samuel Butler
"For every minute you are angry, you lose sixty seconds of happiness."
"Sacrifice is at the heart of repentance. Without deeds, your apology is worthless." » Bryan "Friends are God's apology for relations." » Hugh Kingsmill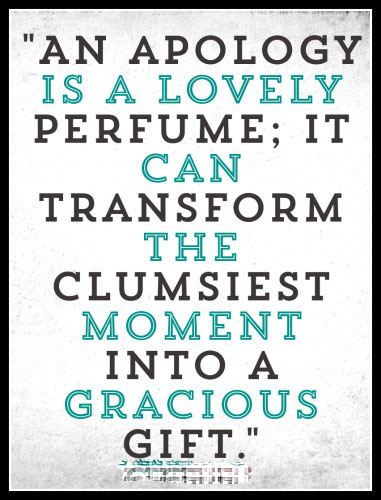 "An apology is the superglue of life. It can repair just about anything." » Lynn Johnston
"Right actions in the future are the best apologies for bad actions in the past." » Tyron Edwards
"I have learned that sometimes "sorry" is not enough. Sometimes you actually have to change." » Claire London
"I am not saying sorry to you because it is the most convenient thing to do. I am saying sorry because I am drowning in the regret of my actions towards you. I love you."
"Any good apology has 3 parts: 1)I'm sorry 2)It's my fault 3)What can I do to make it right? Most people forget the third part."
"Sorry is a small word for the big mistake I've made. But believe me, the price of my actions I've heavily paid. Every single second away from you is like a dagger in my heart. Punish me any way you want to… but I can't stand being apart."
"I am sorry that we fought and argued. I am sorry for all the troubles that ensued. I am sorry I took you for granted. I promise it wasn't what I had intended. I'm sorry I made you feel bad. Forgive me baby… I'm going mad."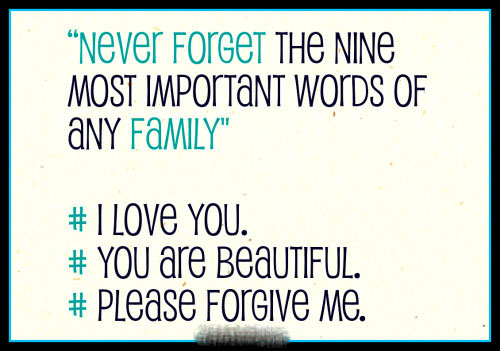 "My heart will rot in guilt because I will never forgive myself for what I did… but it will still continue beating to seek solace in your forgiveness. I'm sorry."
"The weak can never forgive. Forgiveness is the attribute of the strong." » Gandhi
"Some people accidentally walk on your feet and apologize, while others walk all over your heart and don't even realize."
I'm Sorry Messages – My Apologizes
"I trust fate and i believe in love, which is why i know you'll accept my apology. I'm sorry."
"I don't know what to say but to apologize for being such a jerk. I hope you look beyond this mistake and forgive me."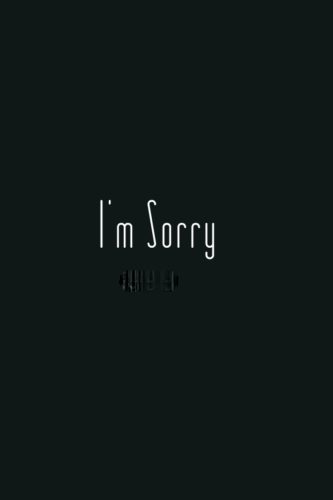 "I am sorry for making you lose your temper. But to be honest, you look boiling hot when your temper boils over."
"My heart has been leaking and bleeding since the day i hurt you. Please plug the holes with your forgiveness. I am sorry."
"I took for granted, all our smiles, laughs and memories. I promise i'll never do it again, because they mean the world to me. I am sorry."
"I am sorry for being a bit clingy. It is just that i can't stop thinking about you."
"Have shown you what an idiot i can be by making that mistake. Now it is your turn to show me what a darling you can be by giving your anger a break. I am sorry."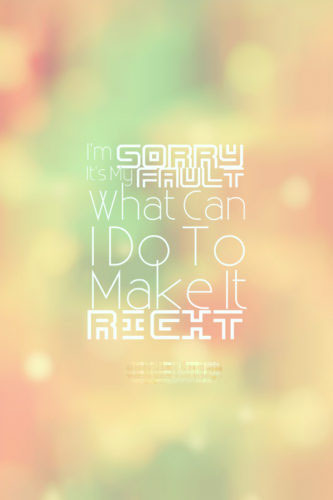 "I am sorry for arguing with you. It's just that i want the best of things to happen in your life. Please forgive me baby."
"Take your time. Don't worry. I'll wait forever, if that is what it'll take for you to forgive me. I love you."
"My lies may have been the dark clouds, but your forgiveness will be the silver lining. I am sorry."
"I'm sorry."
"The homepage of our relationship cannot be currently displayed because of a server error. Can we please click on the refresh button and start over again? I am sorry baby."
"If i could, i would take back all the things i did to hurt you. But since i can't, please make do with my apologies."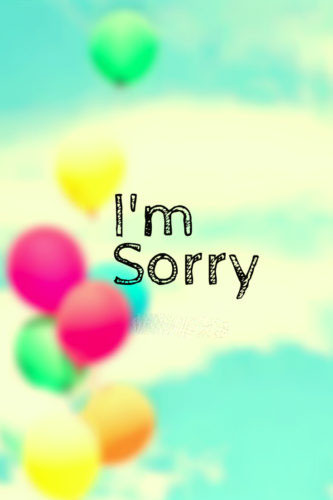 "If you can't see the tears in my eyes, i plead you to feel the pain in my heart. I am sorry."
"I may have been wrong but if i don't do this, i'll never be right. I apologize."
"If you leave me to myself, i would self-destruct. But if you accept my apology, i would be born again."
"Sorry is the only word you will see in my texts, facebook updates, tweets and pins… until you forgive me. Xoxo"
"I can't believe how i drove us apart, when all i ever wanted was for us to be together… now and forever. I am sorry."
"I have a hot temper but it isn't hotter than you. Please forgive me.
"Angry is ugly, forgiveness is sexiness. Forgive me please?"
"I am sorry for being jealous. It's just that i'm afraid of losing the best thing to have ever happened to me."
"I am not perfect but i'm still me. The same guy who holds you in his arms because you're all that matter to him. I'm sorry."
"I am sorry that i bombarded you with my angry outburst. From now on i promise to think about our relationship first. I am sorry." keepcalm-o-matic
"I apologize not because i am wrong but because i value our relationship more than my ego."