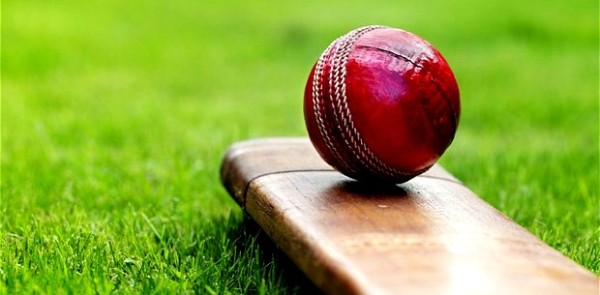 Famous Cricket Quotes 
"Before you lay a foundation on the cricket field, there should be a solid foundation in your heart and you start building on that. After that as you start playing more and more matches, you learn how to score runs and how to take wickets." SACHIN TENDULKAR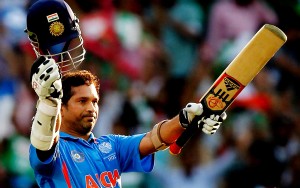 "I was complexed and awkward that I was good for nothing and was always lying. I would lie to my school friends that I was a stud in my colony and to my colony friends that I was a stud in the school cricket and football teams, though I was in no team." IMTIAZ ALI
"To stay in, you've got to not get out." GEOFF BOYCOTT
"It's his second finger – technically his third." CHRISTOPHER MARTIN-JENKINS
"It hasn't yet sunk in yet but I've definitely lost around 50 kilos." SACHIN TENDULKAR after reaching his 100th international
"I had always asked him to have his hair cut, but he never listened to me. Then how was he ready to do such a big thing [at my behest]?" Salman Butt denies that he had any influence of Mohammad Amir's decision to spot-fix
"I sleep the whole day after breakfast to get in shape for the game." CHRIS GAYLE
"His tail is literally up! TREVOR BAILEY"
"A true batsman should in most of his strokes tell the truth about himself." NEVILLE CARDUS
"Cricket is not like a government job where retirement age is fixed at 60. A cricketer can retire at 30 or 60; it's up to the player."
"I don't ask Kathy to face Michael Holding. So I don't see why I should be changing nappies."  IAN BOTHAM on family life
"I sleep the whole day after breakfast to get in shape for the game."
"Some days you're the windscreen, some you're the bug"
It's only a matter of time before the end of this innings."  MICHAEL PESCHARDT
"Spirituality does two things for you. One, you are forced to become more selfless, two, you trust to providence. The opposite of a spiritual man is a materialist. If I was a materialist I would be making lots of money doing endorsements, doing cricket commentary. I have no interest in that."  IMRAN KHAN
"Unless somebody can pull a miracle out of the fire, Somerset are cruising into the semi-final." FRED TRUEMAN
"In the back of Hughes mind must be the thought that he will dance down the piss and mitch one." BRIAN JOHNSTON
"No, I am not going for a curry and a few beers tonight." TIM WHITELY
"And we have just heard, although this is not the latest score from Bournemouth, that Hampshire have beaten Nottinghamshire by nine wickets."  PETER WEST
"Playing against a team with Ian Chappell as a captain turns cricket match into gang warfare." BRIAN JOHNSTON
"After their 60 overs, West Indies have scored 244 for 7, all out." FRANK BOUGH
"It is as well for us to remember when we are watching the best batsmen that, however easy it may all look, they do not achieve their success without toil and sweat, and that there are times even with the greatest when they must seem to themselves, as we humble performers so frequently seem to ourselves, to be batting with a broomstick, with a barn door for a wicket." E.W. Swanton DENIS COMPTON
"I can't really say I'm batting badly. I'm not batting long enough to be batting badly" Greg Chappell
"I was playing cricket first and my cricket coach was the one that introduced me to track and field." USAIN BOLT
"The umpire signals a bye with the air of a weary stalk"  JOHN ARLOTT
"To me, cricket is a simple game. Keep it simple and just go out and play." SHANE WARNE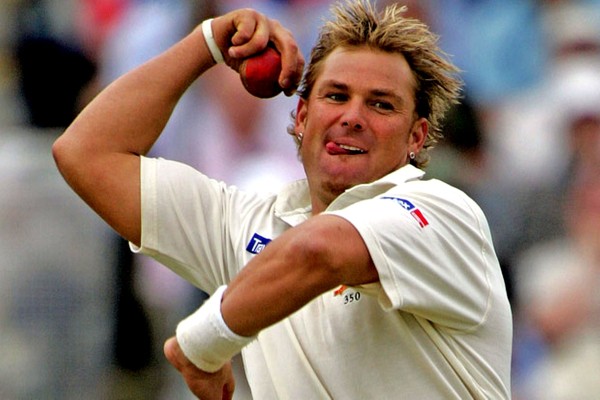 "I think if you're writing about cricket, you're obviously writing about power, because cricket is such a loaded sport, much more so than soccer." Joseph O'Neill
"I tend to think that cricket is the greatest thing that God ever created on earth – certainly greater than sex, although sex isn't too bad either." HOROLD PINTER
"The only person who would call for a run and wish his partner good luck at the same time." John Warr commenting on DENIS COMPTON
"Cricket is basically baseball on valium." Robin Williams
"You can cut the tension with a cricket stump." MURRAY WALKER
"Like an old lady poking with her umbrella at a wasp's nest"  JOHN ARLOTT on the batting of Australian Ernie Toshack
"The viewers have got no interest in what I've got to say because they switched off four or five hours ago."
"In the game of cricket, a hero is a person who respects the game and does not corrupt the game. The one who doesn't or corrupts the game, they are the villain. They should be punished, and they have been punished in the past." VIRAT KOHLI
"A very small crowd here today. I can count the people on one hand. Can't be more than 30" MICHAEL ABRAHAMSON
Bishan Bedi thinks nobody is qualified to talk about Tendulkar.
"I used to practice at the hockey ground on synthetic surface while I was in the sports hostel, so Test cricket is certainly going to be a challenge for me."SURESH RAINA
"Kevin Pietersen felt the pitch for the Nagpur Test was the worst he has seen."
"Boycott, somewhat a creature of habit, likes exactly the sort of food he himself prefers." DON MOSEY
"It's especially tense for parker who's literally fighting for a place on an overcrowded plane to India." TREVOR BAILEY
"This is Cunis at the Vauxhall End. Cunis—a funny sort of name. Neither one thing nor the other" Alan Gibson
"The Port Elizabeth ground is more of a circle than an oval. It is long and square" TREVOR BAILEY
"At the end of this match at the Sydney ground the lights have gone out like a flash."  CHRISTOPHER MARTIN-JENKINS
"If you play cricket for India, money is bound to come, and with IPL in and match money of the Ranjhi trophy, I think money is there. There's no good reason why you should not work hard, because at the end of the day, you want to play for your country." MAHENDRA SINGH DHONI
"A gun is no more dangerous than a cricket bat in the hands of a madman." PRINCE PHILIP
"I have formed the MAHENDRA SINGH DHONI Charitable Trust which organises cricket tournaments in Jharkhand to identify promising cricketers so that we can help groom them, either in India or abroad." MAHENDRA SINGH DHONI
"Ray Illingworth has just relieved himself at the pavilion end." BRIAN JOHNSTON
"The only thing I've ever been interested in teaching anyone in life is cricket." PETER O'TOOLE
"But one who seeks to capture the real spirit of cricket must turn to Tony Benneworth." BRIAN JOHNSTON
"Tavare has literally dropped anchor."  TREVOR BAILEY"
"On the 1996 tour of England, I went to the gym only once – to see it and not to use it."
"Like an elephant trying to do the pole vault" JONATHAN AGNEW as heavyweight Pakistan captain INZAMAN-UL-HAQ falls over his own stumps
"Fitness was not top of the mind when SOURAV GANGULY began his career."
"Mashrafe Mortaza was not amused after being hit on the ankle by a Chris Gayle stroke.
"I've developed a new shot this week – a leave outside off stump."
"A little less tilde-ishly, there are always Tony Grieg's gems."  BRIAN JOHNSTON
"The era of playing aggressive cricket and to have the mid-on up is gone. You now try to read the mindset of a batsman." MAHENDRA SINGH DHONI
"Strangely, in slow motion, the ball seemed to hang in the air for even longer"  DAVID  ACFIELD
"Hardie was a good solid rock upon which Essex hung their caps." PETER WALKER
"A wicket could always fall in this game, literally at any time."  TREVOR BAILEY
"My approach to cricket has been reasonably simple: it was about giving everything to the team, it was about playing with dignity and it was about upholding the spirit of the game. I hope I have done some of that. I have failed at times, but I have never stopped trying. It is why I leave with sadness but also with pride." RAHUL DRAVID
"Well, Wally, Ive been watching this game both visually and on TV." KEN BARRINGTON
"In cricket, my superhero is SACHIN TENDULKAR. He has always been my hero and will continue to remain so. Apart from him and outside cricket, my mother has remained my inspiration. Whatever difficult time I had faced, she was always there for me. She has given me all the strength. She maintained her composure and supported me in tough times." VIRAT KOHLI
"The first time you face up to a googly you're going to be in trouble if you've never faced one before" TREVOR BAILEY
"I hate losing and cricket being my first love, once I enter the ground it's a different zone altogether and that hunger for winning is always there." SACHIN TENDULKAR
"Clearly the West Indie are going to play their normal game, which is what they normally do." TONY GREG
"Graeme Swann lets England Test captain Alastair Cook know where he stands."
"Collectively and individually fielding is largely a matter of thoughts and discipline." I. A. R. PEEBLES
"Welcome to Worcester where you've just missed seeing Barry Richards hitting one of Basil D'Oliveira's balls clean out of the ground." BRIAN JOHNSTON"
"If you are going to lose, you might as well lose good and proper and try to sneak a win." TED DEXTER
"These past five weeks have passed at the drop of a pin." RACHEL HEYHOE-FLINT
"Watching some of the bowlers' actions today, I think I might have created a monster."
"Any active sportsman has to be very focused; you've got to be in the right frame of mind. If your energy is diverted in various directions, you do not achieve the results. I need to know when to switch on and switch off: and the rest of the things happen around that. Cricket is in the foreground, the rest is in the background." SACHIN TENDULKAR
"They came to see me bat not you bowl" – WG Grace, putting the bails back on his stumps after being bowled first ball."
"If he drops me I'll never speak to him again."
"He's usually a good puller – but he couldn't get it up that time." BRIAN JOHNSTON
"England need to pick players who do not have skeletons in their coffins." IAN BOTHAM
"this series has been swings and pendulums all the way through." TREVOR BAILEY
"Cricket civilizes people and creates good gentlemen. I want everyone to play cricket in Zimbabwe; I want ours to be a nation of gentlemen." Robert Mugabe
"The other advantage England have got when Phil Tufnell is bowling is that he is not fielding." Ian Chappell in 1990
"The hallmark of a great captain is his ability to win the toss at the right time." RICHIE BENAUD
"Other than his mistakes, he hasn't put a foot wrong." SIMON HUGHES
"He played a cut so late as to be positively posthumous"  JOHN ARLOTT
"This shirt is unique, there are only 200 of them." RICHIE BENAUD
"I've never got to the bottom of streaking" JONATHAN AGNEW
"In the game of cricket it has always been customary to accord more adulation to batsman than to bowlers." PEEBLES
"He came in from the outfield there like an absolute rabbit." HENRY BLOFELD
"Tufnell! Can I borrow your brain? I'm building an idiot" Australian fan to England spinner Phil Tufnell
"A stroke of a man knocking a thistle top with a walking stick"  JOHN ARLOTT
"When someone gets a stomach upset, it's because of the IPL. If someone gets an outside edge, it's because of the IPL."
"The Test Match begins in ten minutes – that's our time, of course." DAVID COLEMAN
"Well, Andrew Strauss is certainly an optimist—he's come out wearing sunblock"  Australian commentator
"Cricket is a pressure game, and when it comes to an India-Pakistan match the pressure is doubled." IMRAN KHAN
"And Jajeda is dijappointed…Jadeja is ji..da..I'll come again, Jajeda..okay Jadeja looks downcast." BRIAN JOHNSTON
"Baseball and cricket are beautiful and highly stylized medieval war substitutes, chess made flesh, a mixture of proud chivalry and base – in both senses – greed." JOHN FOWLES
"Bill Frindall has done a bit of mental arithmetic with a calculator" JOHN ARLOTT
"Frankly, I am quite bad at analysing technique; you have seen my technique."
"The game's a little bit wide open again." FRED TRUEMAN
"If Real Madrid don't qualify, you don't see Ronaldo."
"Only those who've played at least 150 Tests should be analysing Sachin's game."
"Michael Hussey puts things in perspective after the dropped catch by Angelo Mathews that brought up his hundred in the first Test against Sri Lanka in Hobart."
"I'm not inside SACHIN TENDULKAR's head. I wish I was sometimes." RICKY PONTING'S response to being asked how Tendulkar might be dealing with the pressure of chasing 100 international hundreds."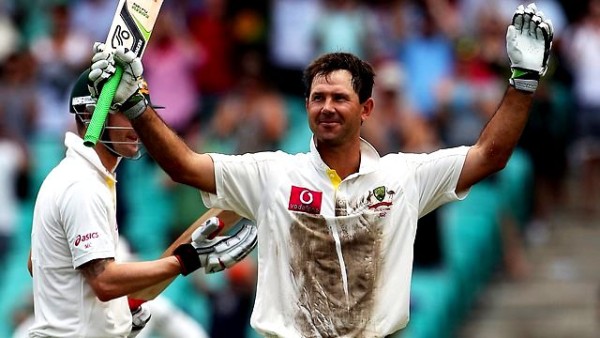 "What we have here is a clear case of Mann's inhumanity to Mann" JOHN ARLOTT commenting on South African bowler "Tufty" Mann causing England batsman George Mann problems"
"There are good one-day players, there are good Test players and vice versa" TREVOR BAILEY
"I got hit by a monster, how do you think I am?"
"You die, you die. You don't see which is the better way to die." MS DHINI
"I bowl so slowly that if I don't like a ball I can run after it and bring it back" J.M. Barrie
"Many Continentals think life is a game; the English think cricket is a game." GEORGE MIKES
New Zealand's Lou Vincent gets cheeky about playing first-class cricket after Twenty20s.
"On the first day Logie decided to chance his arm and it came off" TREVOR BAILEY
"My choice as captain would be me." MS DHONI
"Leaving out Dennis Lillee against England would be as unthinkable as the Huns dropping Attila" Commentator"
"South African fast bowler Dale Steyn is happy with his choice of profession."
"Schools across India do not have teachers, libraries, playing grounds and even toilets. I do not want to see empty classrooms, empty libraries. I do not want to see cattle grazing on fields meant to be cricket or football grounds." SACHIN TENDULKAR
"Cricket is a most precarious profession; it is called a team game but, in fact, no one is as lonely as a batsman facing a bowler supported by ten fieldsmen and observed by two umpires to ensure that his error does not go unpunished." JOHN ARLOTT
"Where else in the world do you get the opportunity to basically kill someone with two bouncers an over? Or try, legally."
"I think we judge talent wrong. What do we see as talent? I think I have made the same mistake myself. We judge talent by people's ability to strike a cricket ball. The sweetness, the timing. That's the only thing we see as talent. Things like determination, courage, discipline, temperament, these are also talent." RAHUL DRAVID
"I have time only for cricket, and when I am not playing, I love to be at home, chat with my family, do puja with them, call for some yummy paani puri, etc. Also I love to cook. I can make dal, sabji and chicken! But, at home everybody's a vegetarian, so I can't cook non-veg at home!" SURESH RAINA
"It's a unique occasion, really – a repeat of Melbourne 1977."  JIM LAKER
"Cricket is a game played by 11 fools and watched by 11,000 fools,"  GEORGE BERNARD SHAW
"It looks more suitable for growing carrots ( FOR PITCH)" ANDY ATKINSON
"MS Dhoni proves he is never at a loss for words when asked whether Rohit Sharma was susceptible against the incoming delivery."
"Well, he didn't quite get his leg over, did he?"  BRIAN JOHNSTON
"It's been very slow and dull day, but it hasn't been boring. It's been a good, entertaining day's cricket." BRIAN JOHNSTON"
"Once again our consistency has been proved to be inconsisent." DAVID GRAVENEY