Like and share our beautiful collection of inspirational Smile quotes and sayings with images.
Beautiful Smile Quotes
---
"I was smiling yesterday, I am smiling today and I will smile tomorrow. Simply because life is too short to cry for anything." — Santosh Kalwar
---
"Never regret the moments that once made you smile, because those are the ones you will remember forever."
---
"I smile not for that I am happy, but sometimes I smile to hide sadness."
---
"There's always a reason to smile, you just have to find it."
---
"Let us always meet each other with smile, for the smile is the beginning of love." — Mother Teresa
---
"Too many reasons to smile."
---
---
"You walk through life much easier with a smile on your face."
---
"Let your smile change the world, but don't let the world change your smile." — Connor Franta
---
"A beautiful smile without any reason is the smile of the existence!" — Mehmet Murat ildan
---
"Whatever makes you feel bad, leave it. Whatever makes you smile, keep it.:)" — Lovely Goyal
---
"Never give up on the things that make you smile."
---
"A smile is so sexy, yet so warm. When someone genuinely smiles at you, it's the greatest feeling in the world." — Mandy Moore
---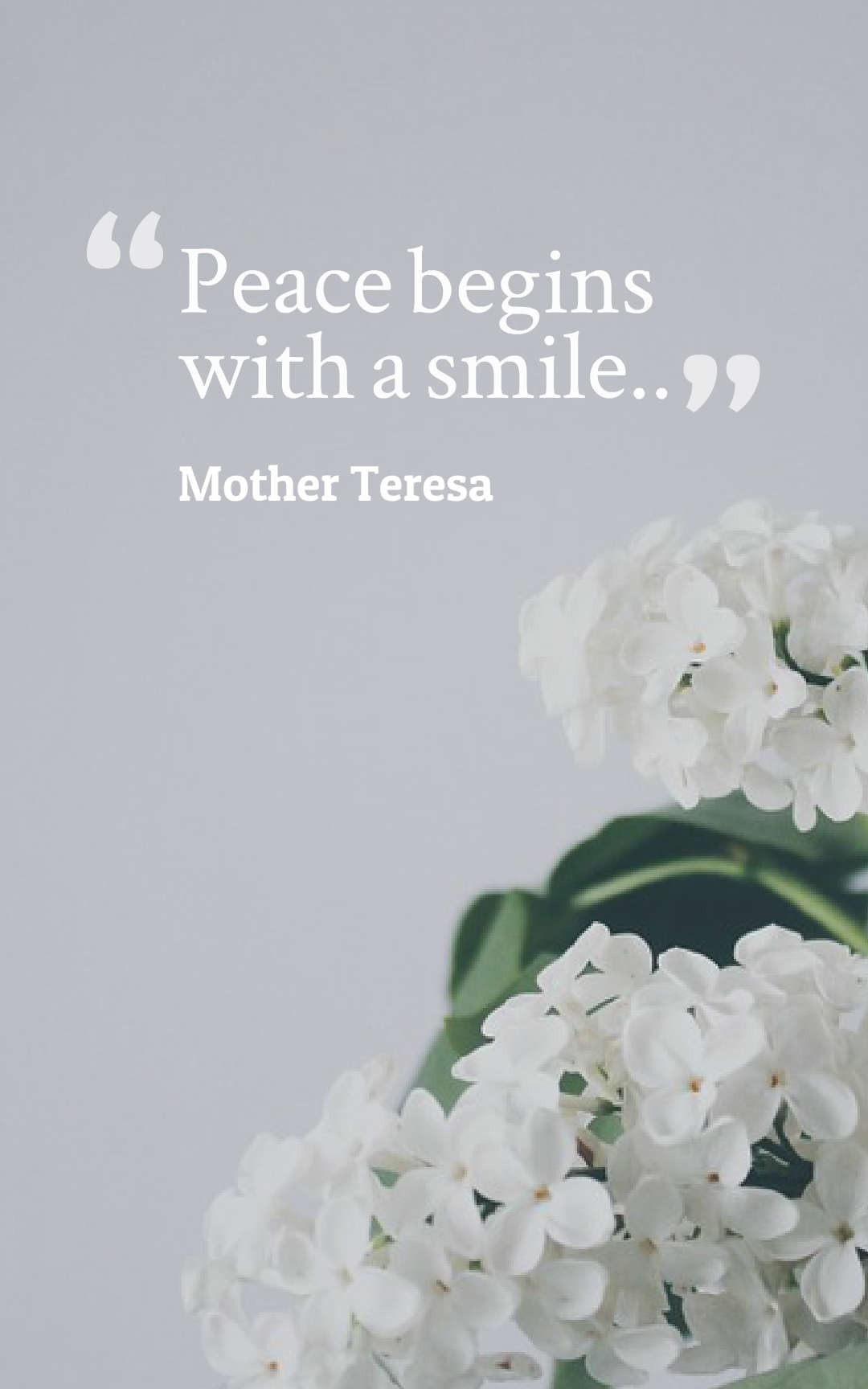 ---
"SMILE, It will make you look better. PRAY, it will keep you strong. LOVE, it will make you enjoy life."
---
"It's the most simplest of things that will always produce the biggest of smiles." — Anthony T. Hincks
---
"There are hundreds of languages in this world, but a smile speaks them all."
---
"A good life is when you smile often, dream big, laugh a lot and realize how blessed you are for what you have."
---
"Because of your smile, you make life more beautiful." — Thich Nhat Hanh
---
"Don't get stuck with the thing that ruins your day. Smile and be happy. Life is too short to be wasted on negative thinking."
---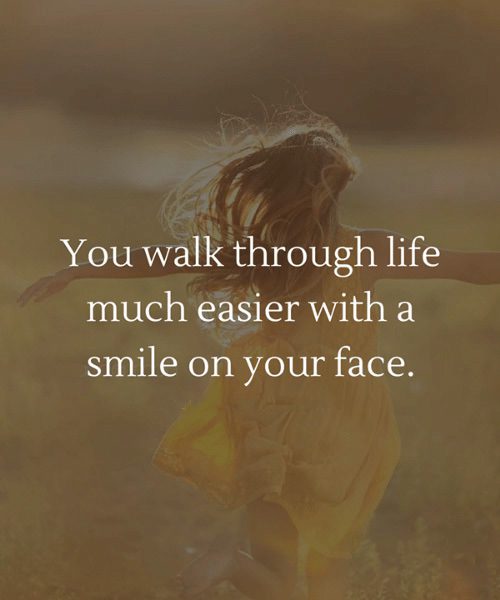 ---
"Always wear a smile, because your smile is a reason for many others to smile!" — A.A. Milne
---
"Just because a person smiles all the time doesn't mean their life is perfect. That smile is a symbol of hope & strength."
---
"Lighten up, just enjoy life, smile more, laugh more, and don't get so worked up about things." — Kenneth Branagh
---
"Be strong and smile at life, even though it hurts sometimes."
---
"Never frown. You never know who is falling in love with your smile" — Jeff Davis
---
"Some people make your laugh a little louder, your smile a little brighter, and your life a little better."
---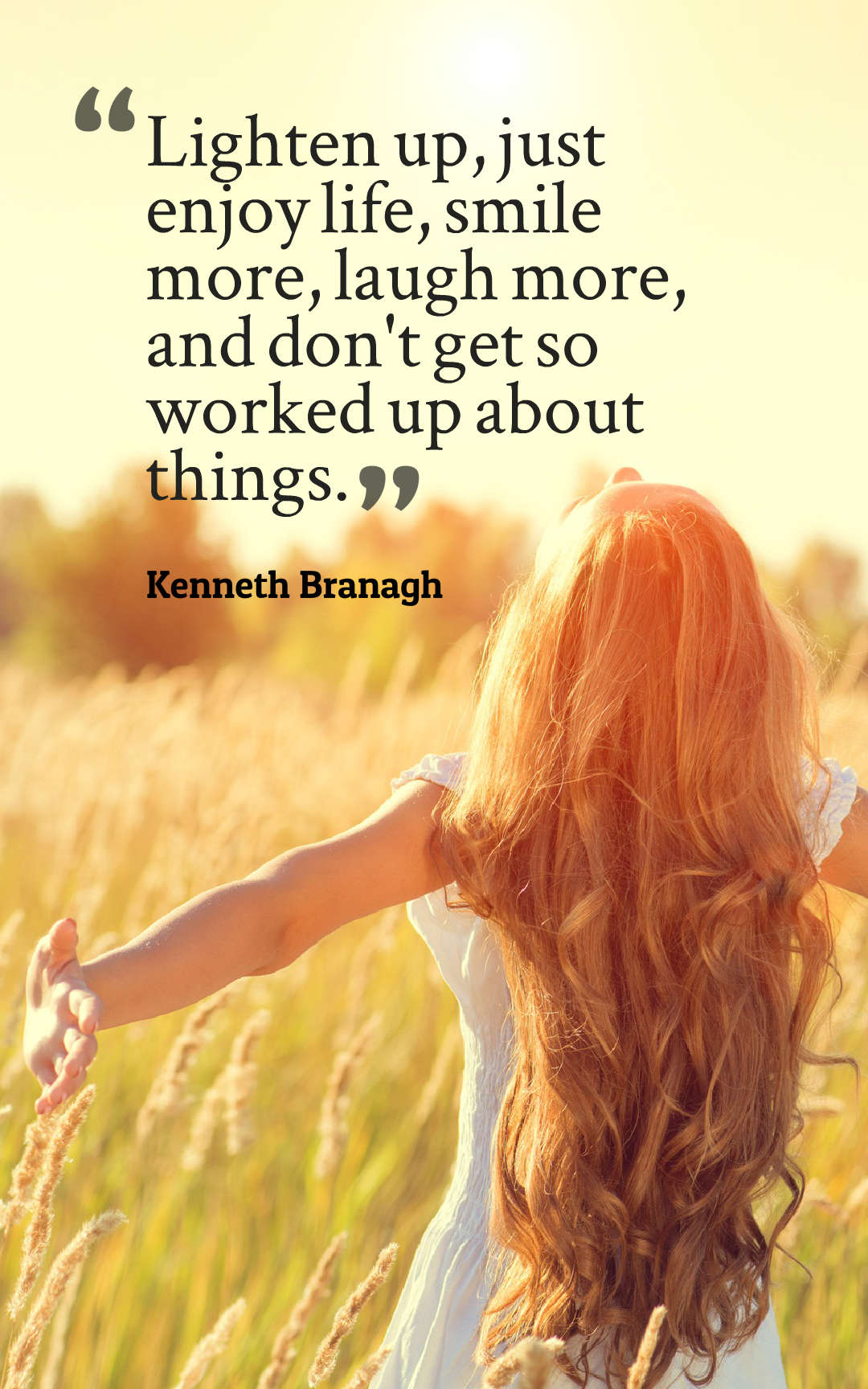 ---
"Today when you meet someone, try not to complain, judge or criticise. The least you can do is to give them love, joy, and put smile on their face." — Kabelo Mabona
---
"We can smile even though we are hurting and we can feel happy even though we are unhappy. It's called strength."
---
"A smile is simply sunshine within that you just can't keep to yourself." — David Cuschieri
---
"Do what makes you happy, be with who makes you smile, laugh as much as you breathe, and love as long as you live." — Rachel Ann Nunes
---
"Strong people are ones who can smile for others' happiness." — Veronica Purcell
---
"I'm not okay, but I smile anyway."
---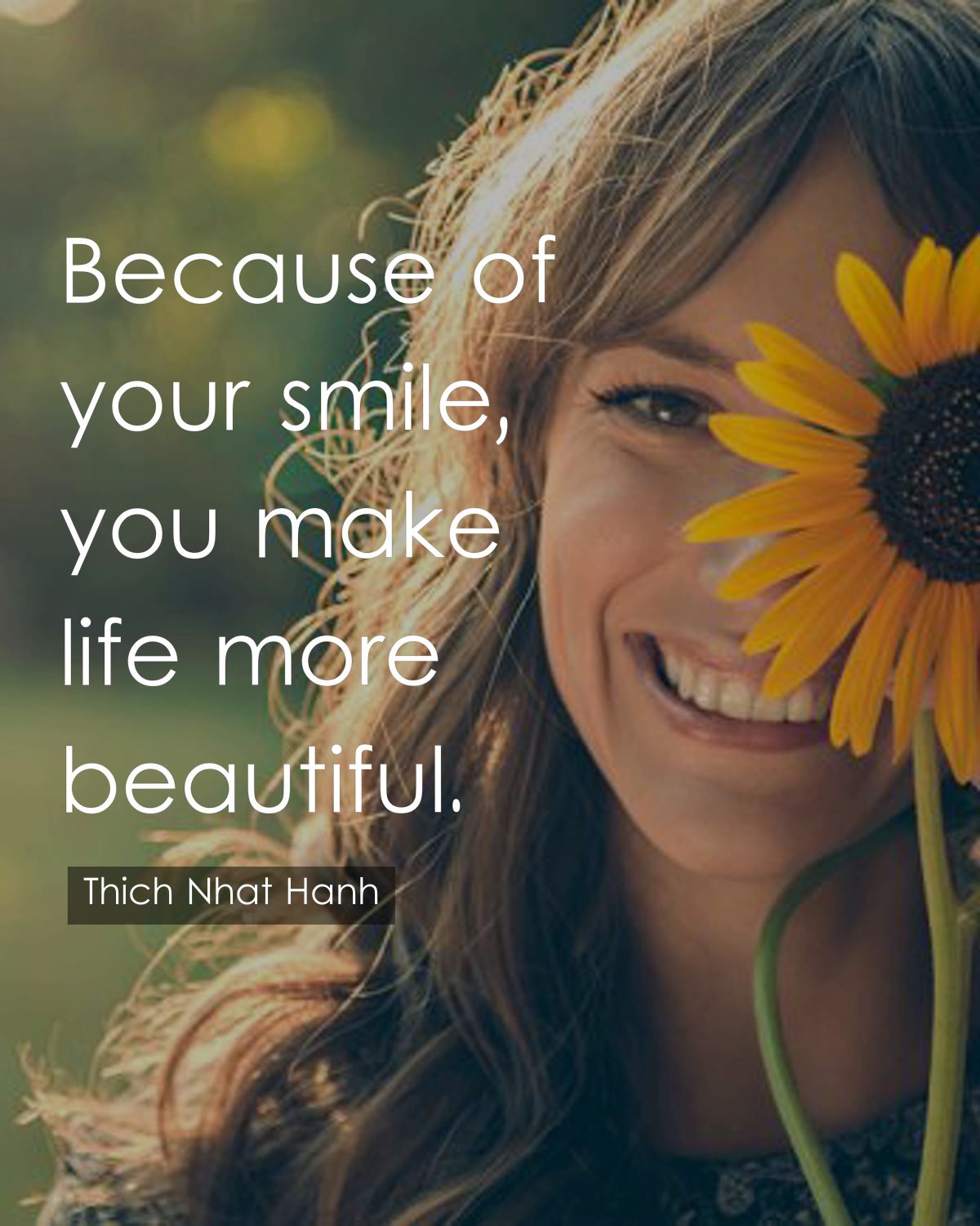 ---
"Keep smiling, it makes people wonder what you've been up to." — Becky Fowler Blackmon
---
"Smile more than you cry, give more than you take, and love more than you hate."
---
"Most smiles are started by another smile." — Frank A. Clark
---
"A smile is not a sign of happiness but the cause of happiness."
---
"The secret to style is a beautiful smile." ― Richelle E. Goodrich
---
"Smile and forgive. Its the only way to live."
---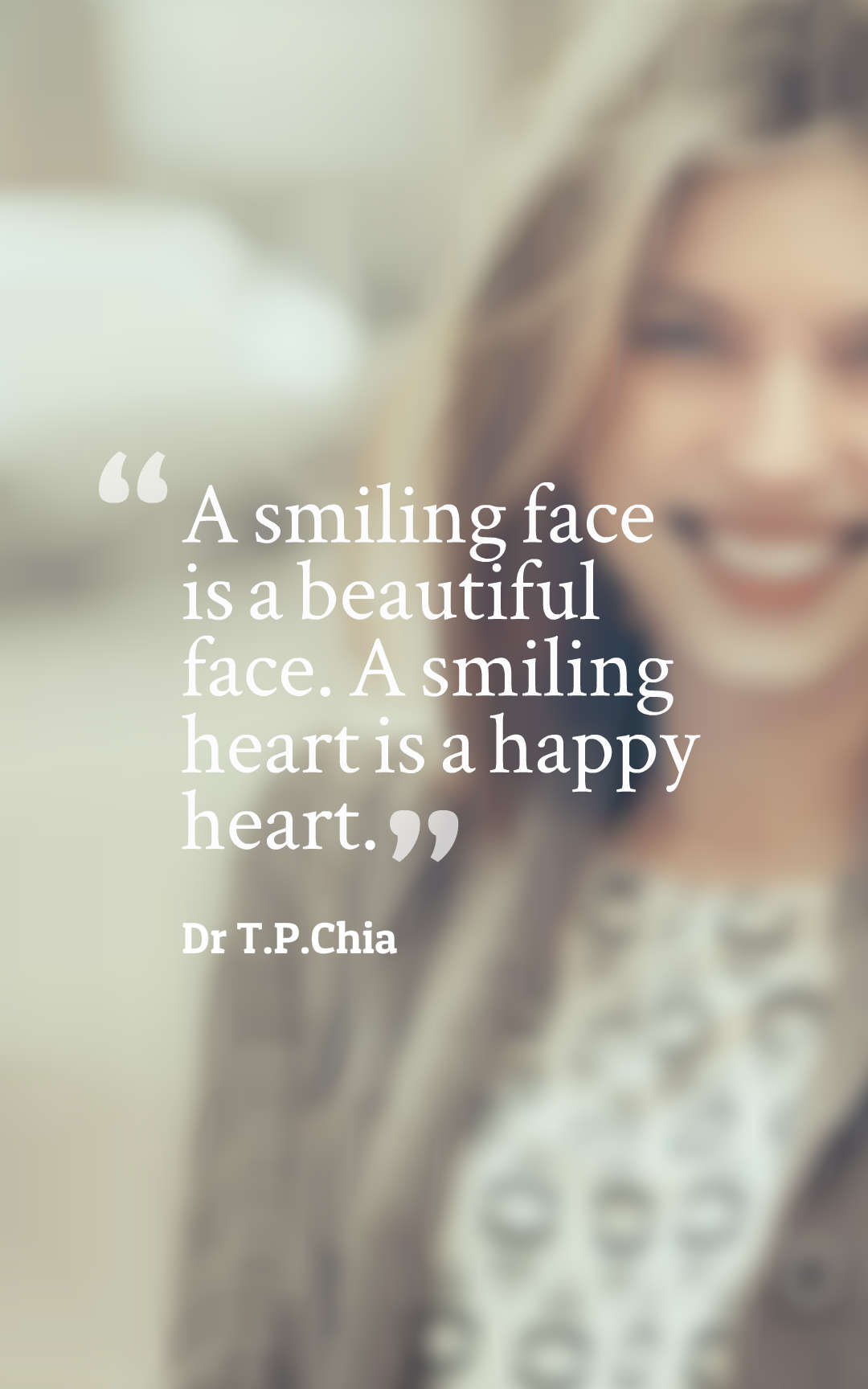 ---
"Peace begins with a smile.." ― Mother Teresa
---
"Think happy thoughts and put a smile on your face so that positive opportunities can find you."
---
"I want to be the reason you look at your phone when you wake up in the morning and smile" — Genereux Philip
---
"When life gives you a hundred reasons to cry, remember that God has given you a thousand reasons to smile."
---
"A smiling face is a beautiful face. A smiling heart is a happy heart." — Dr T.P.Chia
---
"Be with someone who makes you smile, laugh, feel special, and supports you."
---
Hopefully you will enjoy these intense and cute collection of inspiring smile quotes and sayings. please don't forget to share these quotes.
Read: 45 Inspirational Happiness Quotes And Sayings With Images