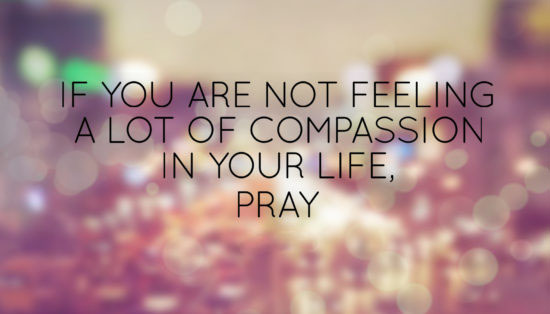 World Compassion Day is observed globally on 28 November annually.
"Great teachers emanate out of knowledge, passion, and compassion." » A.P.J. Abdul Kalam
"Be love, so much love that when others are with you they are love." » Abraham-Hicks
"Compassion is about giving all the love that you've got." » Cheryl Strayed
"Let our hearts be stretched out in compassion toward others, for everyone is walking his or her own difficult path." » Dieter F. Uchtdorf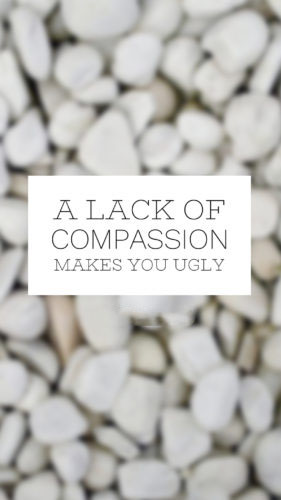 "A lack of compassion makes you ugly."
"In compassion, when we feel with the other, we dethrone ourselves from the center of our world and we put another person there." » Karen Armstrong
"Compassion is the wish to see others free from suffering." » Dalai Lama
"Compassion is at the heart of every little thing we do. It is the dearest quality we possess. Yet all too often it can be cast aside with consequences too tragic to speak of. To lose our compassion, we lose what it is to be human."
"There never was any heart truly great and generous that was not also tender and compassionate." » Robert Frost
"I choose kindness… I will be kind to the poor, for they are alone. Kind to the rich, for they are afraid. And kind to the unkind, for such is how God has treated me." » Max Lucado
"From the wisdom of suffering to the love of letting go of a limited self-concept, this whole rhythmic dance—all of it—is teaching us compassion." » Martha Beck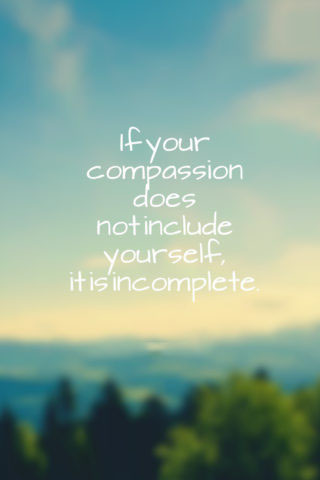 "If your compassion does not include yourself, it is incomplete."
"Someone I loved once gave me a box full of darkness. It took me years to understand that this too, was a gift." » Mary Oliver
"You were made for the place where your real passion meets compassion, because there lies your real purpose." » Ann Voskamp
"Our task must be to free ourselves by widening our circle of compassion to embrace all living creatures and the whole of nature and its beauty." » Albert Einstein
"Tenderness and kindness are not signs of weakness and despair, but manifestations of strength and resolution." » Kahlil Gibran
"Our sorrows and wounds are healed only when we touch them with compassion." » Jack Kornfield
"It is not enough to be compassionate. You must act." » Dalai Lama
"I would like my life to be a statement of love and compassion―and where it isn't, that's where my work lies." » Ram Dass
"One of the secrets of inner peace is the practice of compassion." » Dalai Lama
"If you had not suffered as you have, there would be no depth to you as a human being, no humility, no compassion." » Eckhart Tolle
"Compassion is the greatest form of love humans have to offer." » Rachael Joy Scott
"Use your voice for kindness, your ears for compassion, your hands for charity, your mind for truth, and your heart for love."
"If compassion was the motivating factor behind all of our decisions, would our world not be a completely different place?" » Sheryl Crow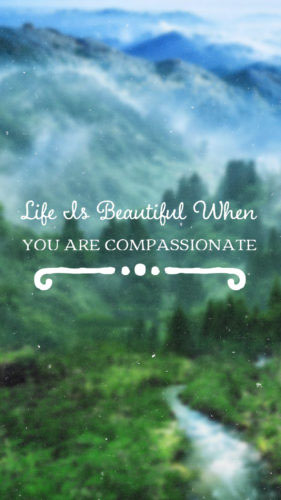 "Life is beautiful when you are compassionate."
"That is what compassion does. It challenges our assumptions, our sense of self-limitation, worthlessness, of not having a place in the world. As we develop compassion, our hearts open." » Sharon Salzberg
"Compassion is the ultimate expression of your highest self." » Russell Simmons
"Few things are so deadly as a misguided sense of compassion." » Chuck Colson
"By compassion we make others' misery our own, and so, by relieving them we relieve ourselves also.." »  Thomas Browne, Sr.
"If you want others to be happy, practice compassion. If you want to be happy, practice compassion." » Dalai Lama
"People may excite in themselves a glow of compassion, not by toasting their feet at the fire, and saying: "Lord, teach me compassion," but by going and seeking an object that requires compassion.." » Henry Ward Beecher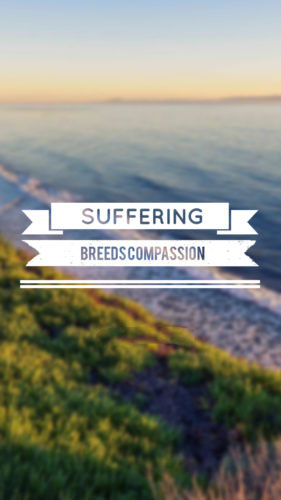 "Suffering Breeds Compassion"
"Look into your own heart, discover what it is that gives you pain and then refuse, under any circumstance whatsoever, to inflict that pain on anybody else." » Karen Armstrong
"Compassion brings us to a stop, and for a moment, we rise above ourselves." » Mason Cooley
"Serve and show compassion and the will to help others." » Albert Schweitzer
"Instead of putting others in their place, put yourself in their place." » Amish Proverb
"A good character is the best tombstone.  Those who loved you and were helped by you will remember you when forget-me-nots have withered.  Carve your name on hearts, not on marble." » Charles H. Spurgeon
"Don't worry if you feel you can only do one tiny good thing in one small corner of the cosmos. Just be a Buddha body in that one place." » Thich Nhat Hanh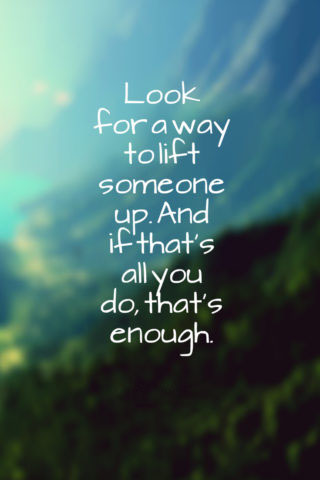 "Look for a way to lift someone up. And if that's all you do, that's enough." » Elizabeth Lesser
"A kind gesture can reach a wound that only compassion can heal." » Steve Maraboli
"Compassion is an action word with no boundaries." » Prince
"Compassion is so often the solution."
"There is a great ministry called Compassion International that helps support the less fortunate children around the globe both with physical and spiritual needs. Will you become a sponsor?"
"The purpose of life is not to be happy. It is to be useful, to be honorable, to be compassionate, to have it make some difference that you have lived and lived well." » Ralph Waldo Emerson
"Our sorrows and wounds are healed only when we touch them with compassion." » Buddha
"May your daily choices be a reflection of your deepest values." » Coleen Patrick
"What we don't need in the midst of struggle is shame for being human." » Brené Brown
"Compassion and tolerance are not a sign of weakness, but a sign of strength." » Dalai Lama
"If you want to be happy, practice compassion. If you want to be happy, practice compassion." » Dalai Lama
"Go and love someone exactly as they are. And then watch how quickly they transform into the greatest, truest version of themselves. When one feels seen and appreciated in their own essence, one is instantly empowered." » Wes Angelozzi
"Until you have real compassion, you can not recognize love." » Bob Thurman
"Clothe yourself with compassion, kindness, humility, gentleness, and patience."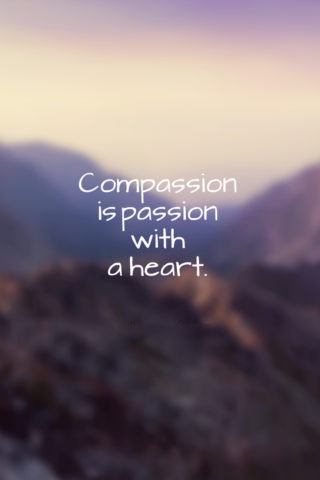 "Compassion is passion with a heart."
"Compassion is a verb." » Thich Nhat Hanh
"Compassion is to look beyond your own pain, to see the pain of others." » Yasmin Mogahed
"When we give ourselves compassion, we are opening our hearts in a way that can transform our lives." » Kristin Neff
"It is a lack of love for ourselves that inhibits our compassion toward others. If we make friends with ourselves, then there is no obstacle to opening our hearts and minds to others."
"Undisturbed calmness of mind is attained by cultivating friendliness toward the happy, compassion for the unhappy, delight in the virtuous, and indifference toward the wicked." » Patanjali
"Love and compassion are necessities, not luxuries. Without them, humanity cannot survive." » Dalai Lama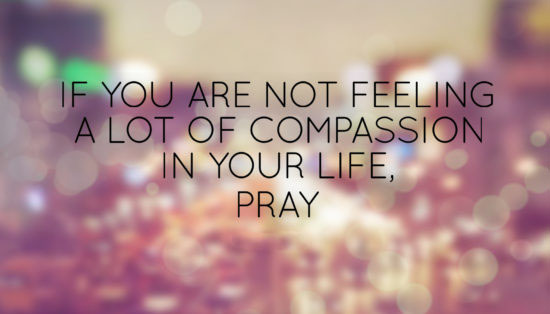 "If You Are Not Feeling A Lot Of Compassion In Your Life, Pray."
"There is a nobility in compassion, a beauty in empathy, a grace in forgiveness." » John Connolly
"Psalm 111:4 He has caused his wondrous works to be remembered; the LORD is gracious and merciful."
"Compassion is the keen awareness of the interdependence of all things." » Thomas Merton
"Compassion is a muscle that gets stronger with use, and the regular exercise of choosing kindness over cruelty would change us." » Jonathan Safran
"Compassion for others begins with kindness to ourselves." » Pema Chodron
"Our prime purpose in this life is to help others. And if you can't help them, at least don't hurt them." » Dalai Lama