Following are the cute funny and beautiful couple quotes with images.
Beautiful Couple Quotes
Funny Couple Quotes
Beautiful Couple Quotes
"I believe that two people are connected at the heart, and it doesn't matter what you do, or who you are or where you live; there are no boundaries or barriers if two people are destined to be together." — Julia Roberts
"A relationship is like a house. When a light bulb burns out, you don't go and buy a new house. You fix the light bulb.
"Let's be awkward together."
"Out of all the things that I do all day, telling you that I love you is the sweetest thing I do. It is my favorite part of the day because you deserve all the love I can give." ― Nathan Tweed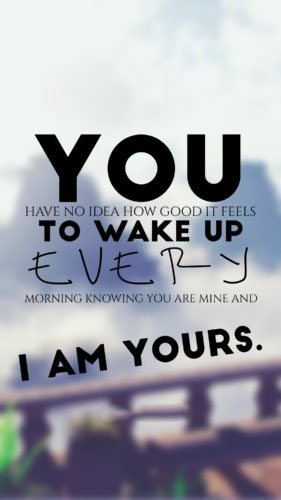 "You have no idea how good it feels to wake up every morning knowing you are mine and I am yours."
"We are the perfect couple, we're just not in the perfect situation."
"Have a relationship so good that everyone is jealous of it."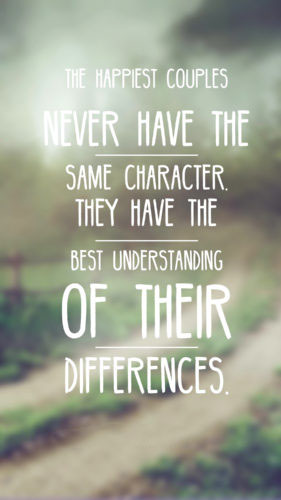 "The happiest couples never have the same character. They have the best understanding of their differences."
"Love is being stupid together." — Paul Valery
"The couples that are meant to be, are the ones who go through everything that is meant to tear them apart, and come out even stronger than they were before."
"Love is when the other person's happiness is more important than your own." — H. Jackson Brown, Jr.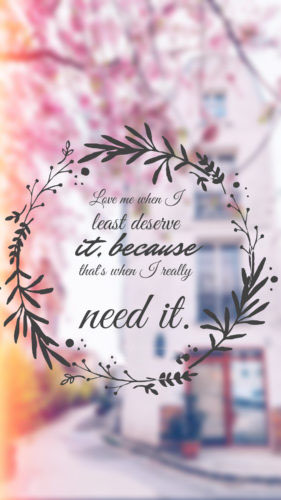 "Love me when I least deserve it because that's when I really need it."
"You don't develop courage by being happy in your relationships every day. You develop it by surviving difficult times and challenging adversity." — Epicurus
"I like not only to be loved, but to be told that I am loved; the realm of silence is large enough beyond the grave." ― George Eliot
"A strong relationship requires choosing to love each other even in those moments when you struggle to like each other."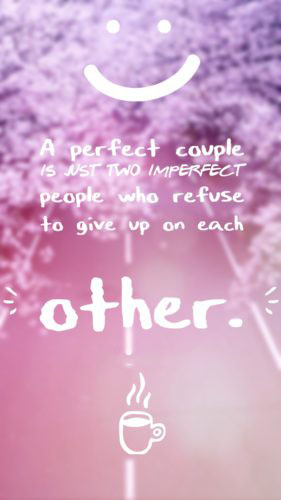 "A perfect couple is just two imperfect people who refuse to give up on each other."
"Gravitation can't be held responsible for people falling in love." ― Albert Einstein
"Even if we fight a lot, I still want you in my life."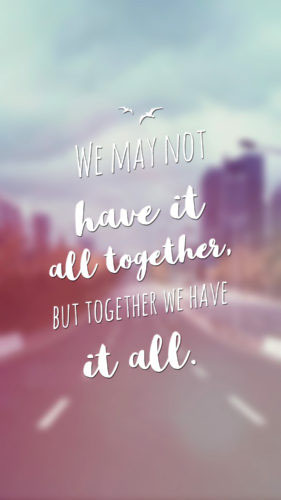 "We may not have it all together, but together we have it all."
"Love is like an hourglass, with the heart filling up as the brain empties." — Jules Renard
"Love is a fire. But whether it is going to warm your hearth or burn down your house, you can never tell." — Joan Crawford
"I want you for always – days, years, eternities." ― Franz Schubert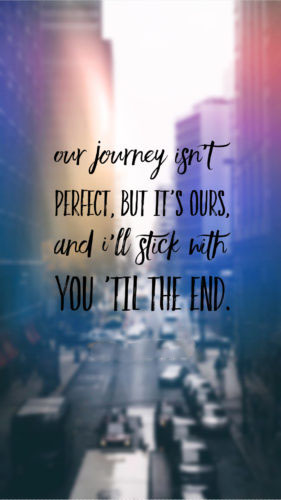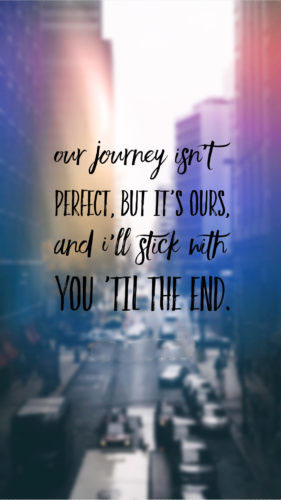 "Our journey isn't perfect, but it's ours and I'll stick with you 'til the end."
"Together is a beautiful place to be."
"Your hand fits in mine like it's made just for me."
"True love is about growing as a couple, learning about each other, and never giving up on each other."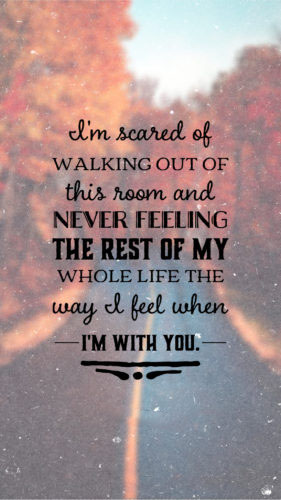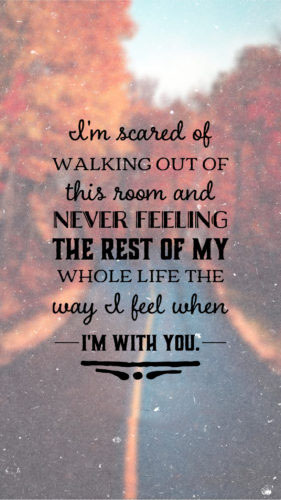 "I'm scared of walking out of this room and never feeling the rest of my whole life the way I feel when I'm with you." ― Dirty Dancing
"Be that couple, who are so bound together with love, that nothing can destroy their bond."
"He's not perfect. You aren't either, and the two of you will never be perfect. But if he can make you laugh at least once, causes you to think twice, and if he admits to being human and making mistakes, hold on to him and give him the most you can. He isn't going to quote poetry, he's not thinking about you every moment, but he will give you a part of him that he knows you could break. Don't hurt him, don't change him, and don't expect for more than he can give. Don't analyze. Smile when he makes you happy, yell when he makes you mad, and miss him when he's not there. Love hard when there is love to be had. Because perfect guys don't exist, but there's always one guy that is perfect for you."
"I want to hold your hand at 80 and say, "We made it."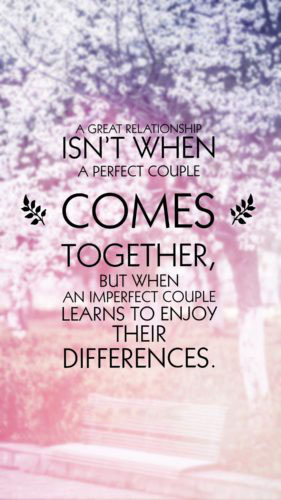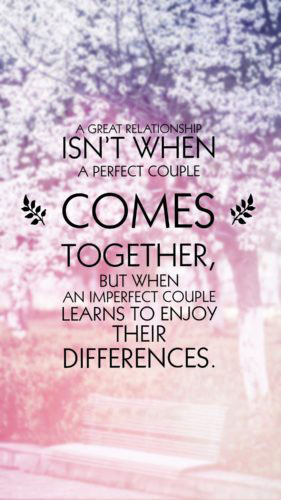 "A great relationship isn't when a perfect couple comes together, but when an imperfect couple learns to enjoy their differences."
"I still hope it's you and me in the end."
"I like the way we feel together. We fit. I've never fit with anyone the way that we do.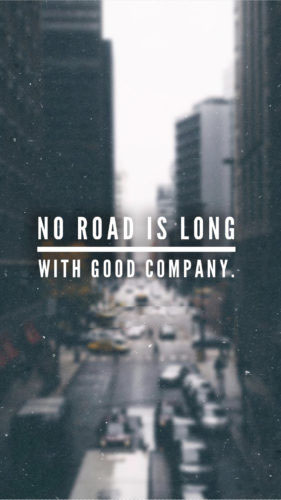 "No road is long with good company."
"50% of a great relationship is how you treat someone. The other 50% is having the ability and confidence to communicate the treatment you want in return." — Matthew Hussey
"No human relation gives one possession in another―every two souls are absolutely different. In friendship or in love, the two side by side raise hands together to find what one cannot reach alone."
"we go together like copy and paste."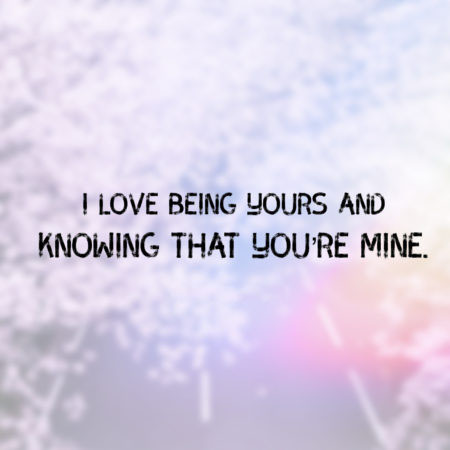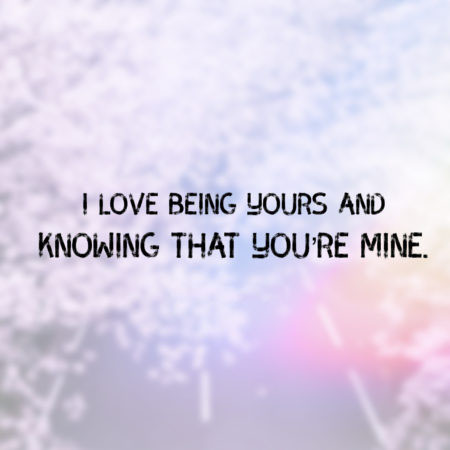 "I love being yours and knowing that you're mine."
"We are all a little weird and life's a little weird, and when we find someone whose weirdness is compatible with ours, we join up with them and fall in mutual weirdness and call it love." ― Robert Fulghum
"I love you and it's getting worse." — Joseph E. Morris
"Relationships last long not because it was destined to be but because two brave people decided to keep fighting for it."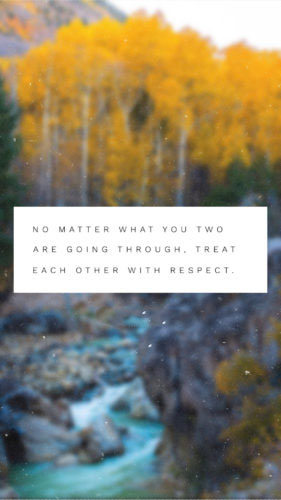 "No matter what you two are going through, treat each other with respect."
"We fight, we kiss, we hug, we text, we argue, we laugh, we smile, we love… That's us."
"If two people are in love nothing is impossible. Except for deciding where to eat."
"Let's be that perfect couple that everyone hates."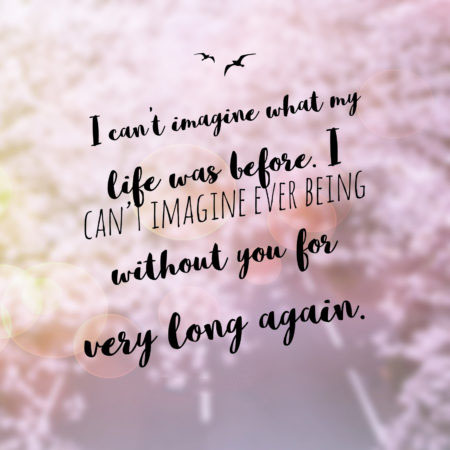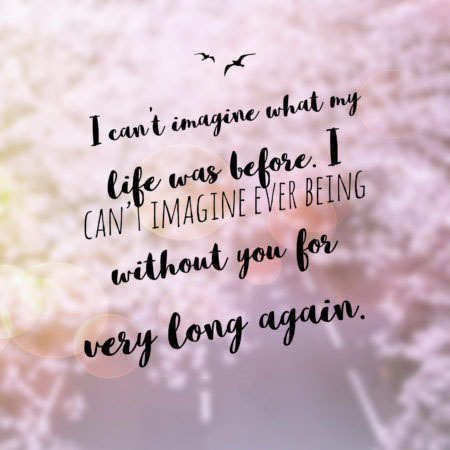 "I can't imagine what my life was before. I can't imagine ever being without you for very long again." — Anna Godbersen
"I love you without knowing how, or when, or from where. I love you simply, without problems or pride: I love you in this way because I do not know any other way of loving but this, in which there is no I or you, so intimate that your hand upon my chest is my hand, so intimate that when I fall asleep your eyes close."
"On the left side of a strong woman, stands a strong man; he is strengthened by her character." — Ellen J. Barrier
"Great relationships aren't great because they have no problems. They're great because both people care enough about the other person to find a way to make it work.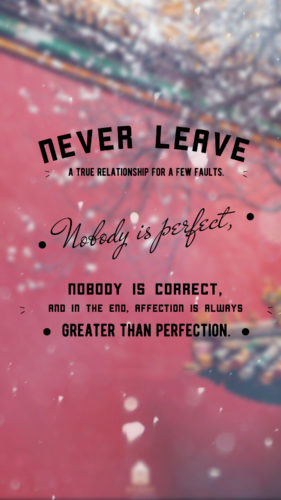 "Never leave a true relationship for a few faults. Nobody is perfect, nobody is correct, and in the end, affection is always greater than perfection."
"I love being married. It's so great to find one special person you want to annoy for the rest of your life." — Rita Rudner
"Ideally, couples need three lives; one for him, one for her, and one for them together." ― Jacqueline Bisset
"If you want a relationship that looks and feels like the most amazing thing on earth, you need to treat it like it is the most amazing thing on earth."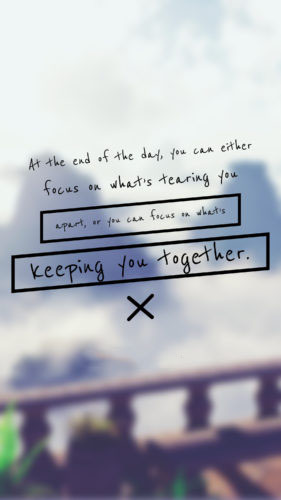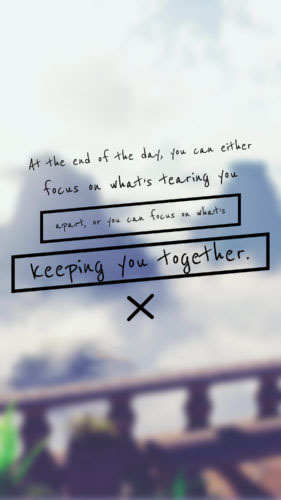 "At the end of the day, you can either focus on what's tearing you apart, or you can focus on what's keeping you together."
"I want our relationship to be like Tom and Jerry. No matter how many times we fight, we won't be apart."
"I won't promise to be yours forever, because I won't live that long. But let me be yours for as long as I live.
"You have made a place in my heart where I thought there was no room for anything else. You have made flowers grow where I cultivated dust and stones." ― Robert Jordan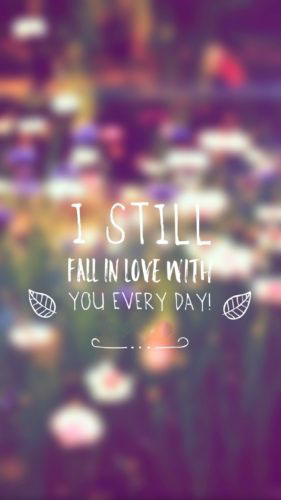 "I still fall in love with you every day!"
"Every couple has ups and downs, every couple argues, and that's the thing – you're a couple, and couples can't function without trust." — Nicholas Sparks
Funny Couple Quotes
"There are only three things women need in life: food, water, and compliments." — Chris Rock
"Love is a lot like a backache, it doesn't show up on X-rays, but you know it's there." — George Burns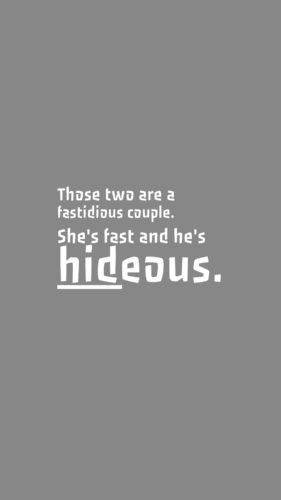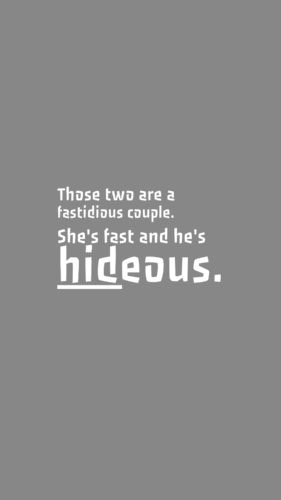 "Those two are a fastidious couple. She's fast and he's hideous." ― Henny Youngman
"Men are from Earth. Women are from Earth. Deal with it." —  George Carlin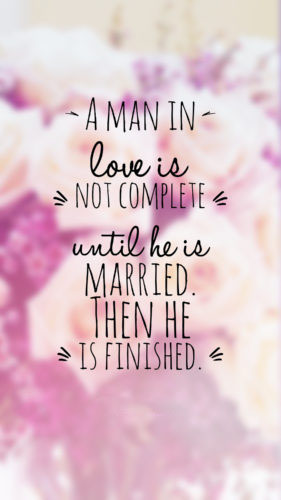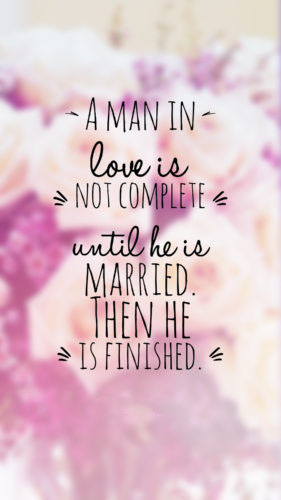 "A man in love is not complete until he is married. Then he is finished." — Zsa Zsa Gabor
"The happiest marriage I can picture would be the union of a deaf man to a blind woman." — Coleridge
"The great question which I have not been able to answer is, "What does a woman want?" — Freud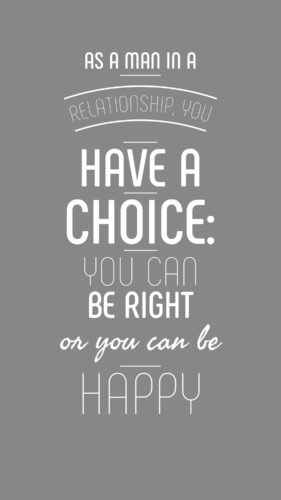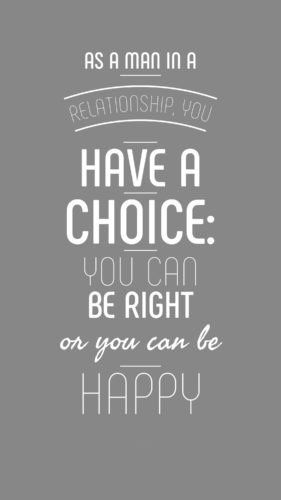 "As a man in a relationship, you have a choice: You can be right or you can be happy." — Ralphie May
"The secret of a happy marriage remains a secret." — Henry Youngman
"If you can stay in love for more than two years, you're on something." — Fran Lebowitz
"Eighty Percent Of Married Men Cheat In America. The Rest Cheat In Europe." Jackie Mason
"Love is telling someone their hair extensions are showing." — Natasha Leggero