-Advertisement-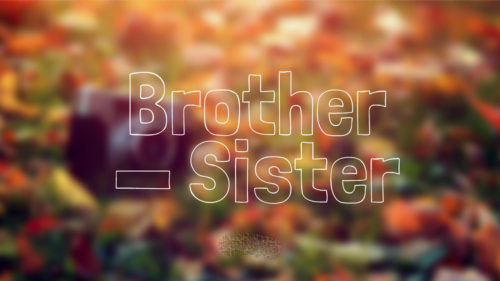 -Advertisement-
Siblings Day is also known as National Siblings Day is a day of brothers and sisters celebrated on April 10th.
-Advertisement-
National Sister's Day is celebrated on 2nd of Aug and Brothers day on 24th of May.
Raksha Bandhan also known as Rakhi is is a Hindu festival to celebrate the pure love and duty between brothers and sisters. It is celebrated on Purnima (full moon) in August. Bhai Dooj is celebrated five days after Diwali.
Below is the collection of top funny and cute brother quotes, sister quotes and siblings sayings with images.
Sibling Quotes – Brothers and Sisters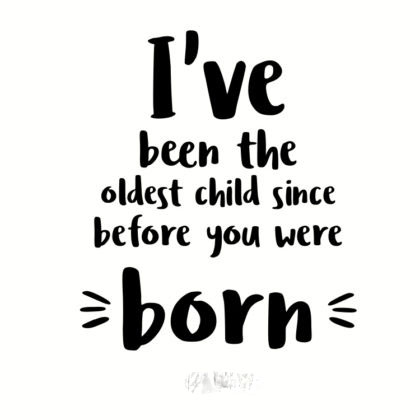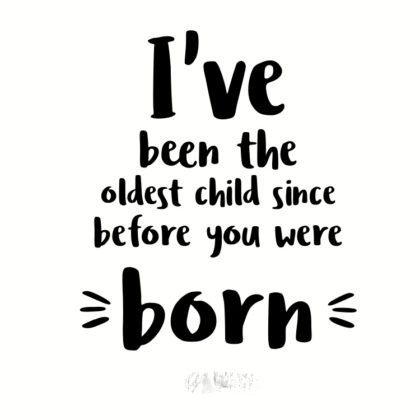 "I've been the oldest child since before you were born." — E.L. Konigsburg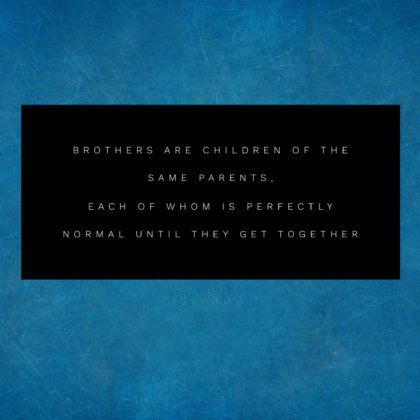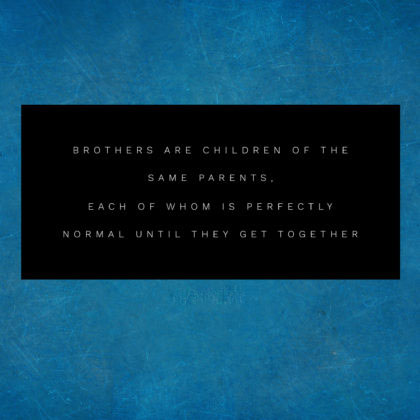 "Brothers are children of the same parents, each of whom is perfectly normal until they get together." — Sam Levenson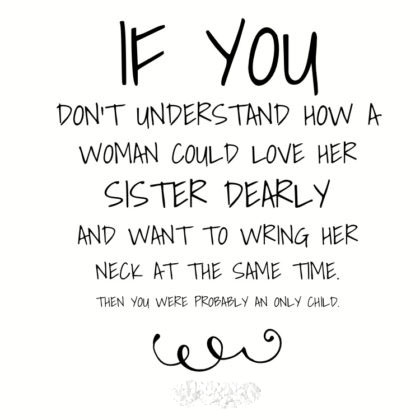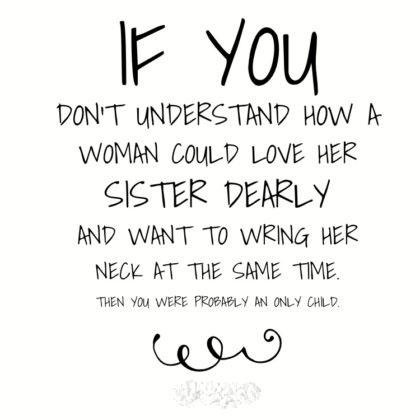 "If you don't understand how a woman could love her sister dearly and want to wring her neck at the same time. Then you were probably an only child."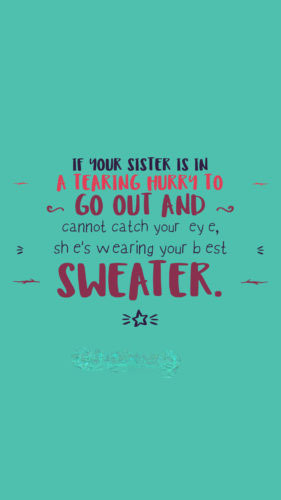 "If your sister is in a tearing hurry to go out and cannot catch your eye, she's wearing your best sweater."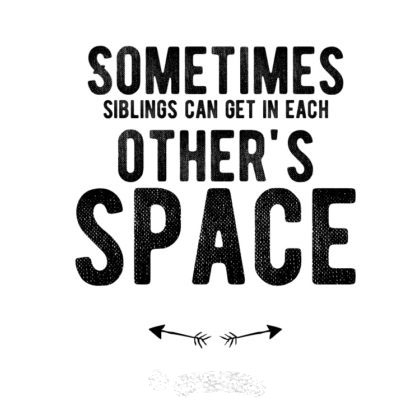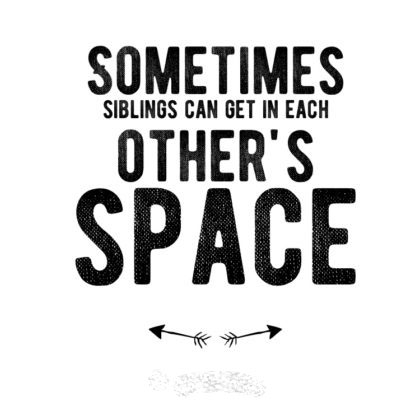 "Sometimes siblings can get in each other's space." ― Gisele Bündchen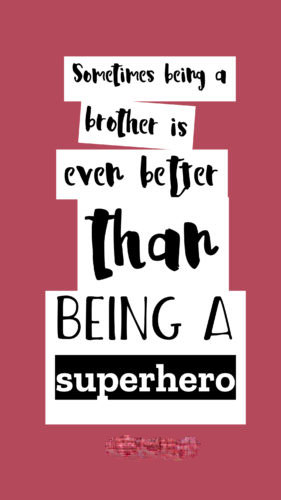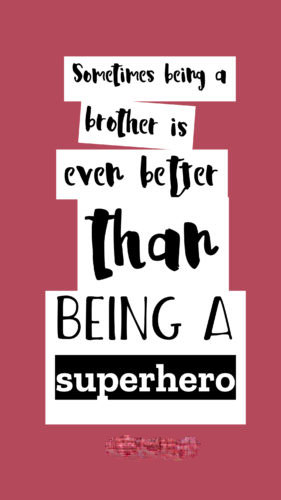 "Sometimes being a brother is even better than being a superhero." — Marc Brown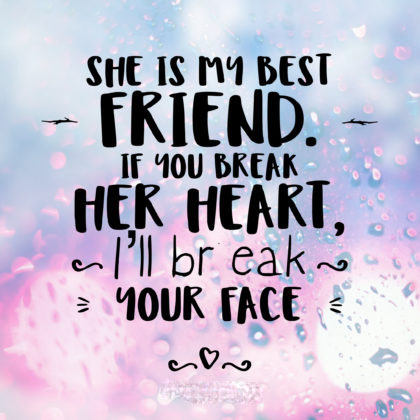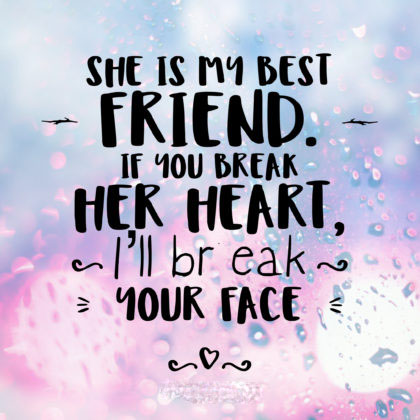 "She is my best friend. If you break her heart, I'll break your face."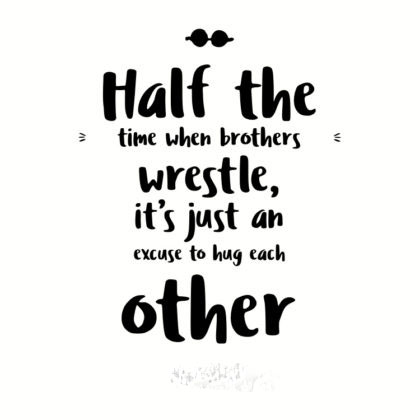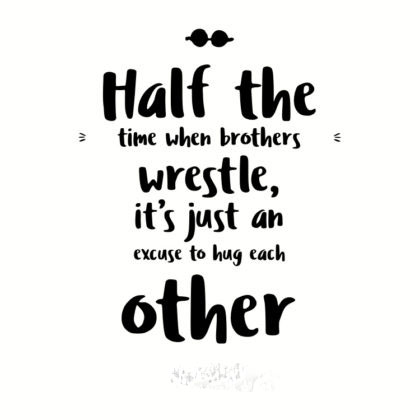 "Half the time when brothers wrestle, it's just an excuse to hug each other." — James Patterson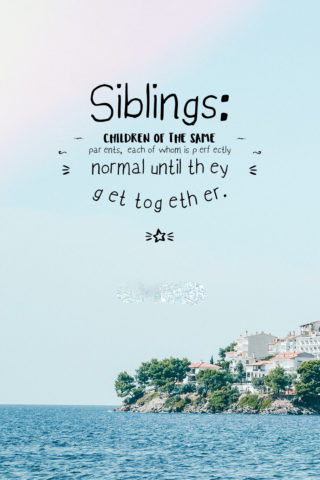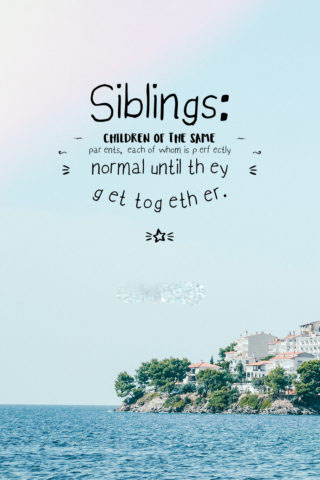 "Siblings: children of the same parents, each of whom is perfectly normal until they get together." — Sam Levenson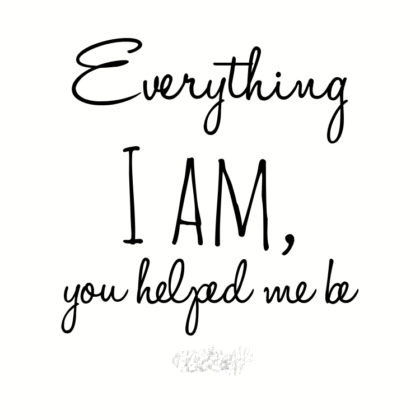 "Everything I am, you helped me be."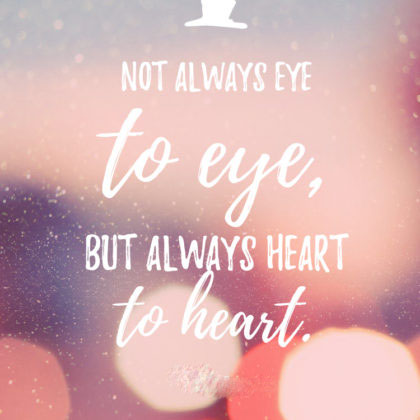 "Not always eye to eye, but always heart to heart."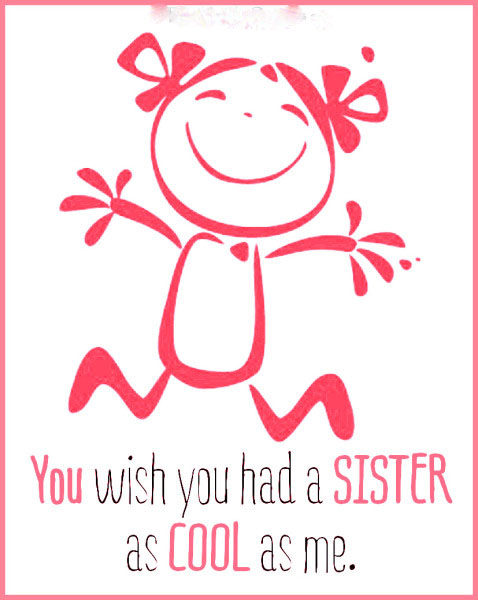 "You wish you has a sister as cool as me."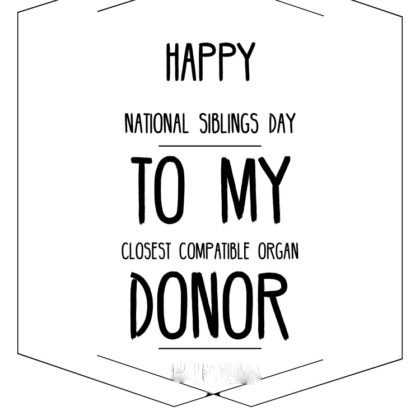 "Happy National Siblings Day to my closest compatible organ donor."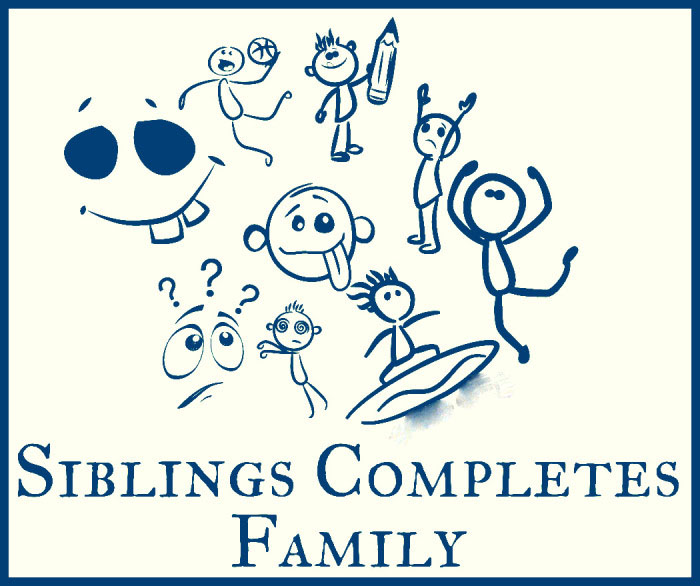 "Brothers don't hit each other, they just high-five on face."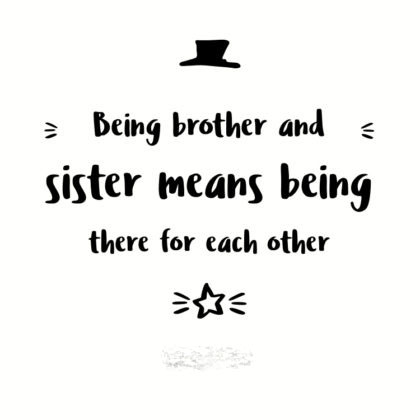 "Being brother & sister means being there for each other."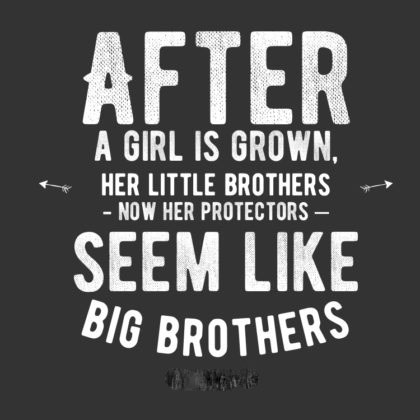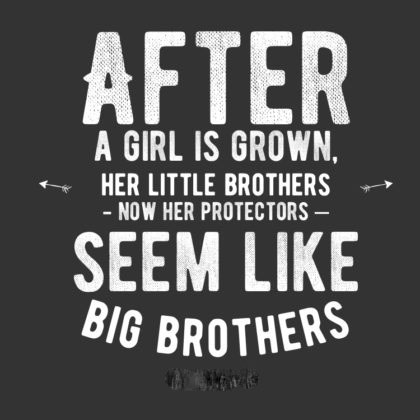 "After a girl is grown, her little brothers – now her protectors – seem like big brothers." — Terri Guillemets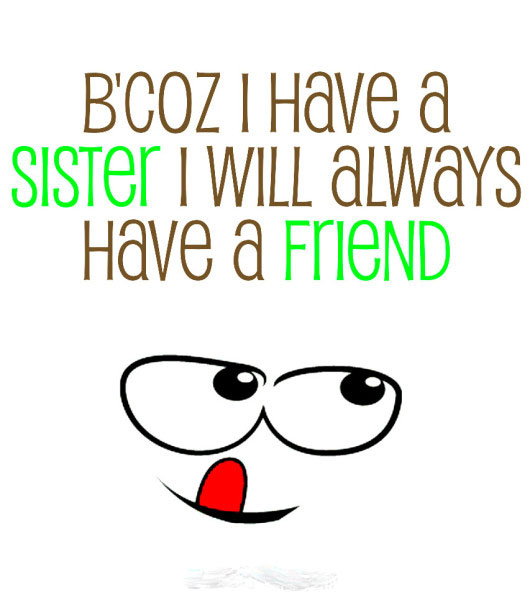 "Because I have a brother, I'll always have a friend."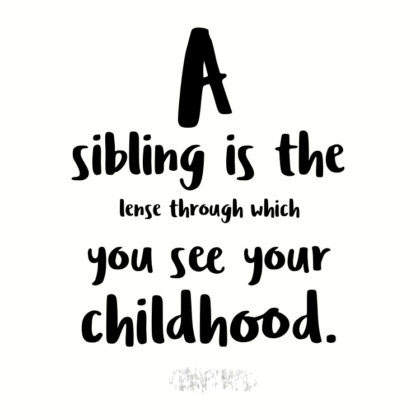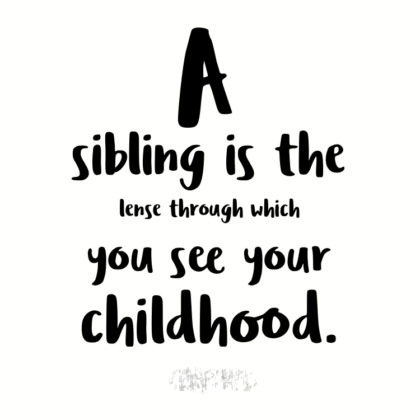 "A sibling is the lense through which you see your childhood." — Ann Hood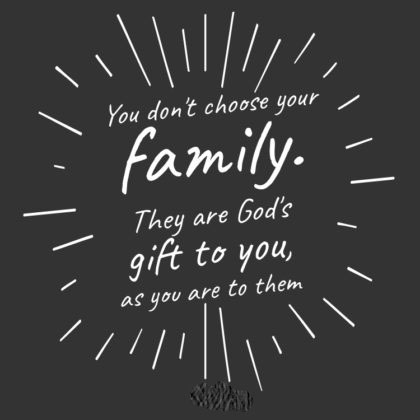 "You don't choose your family. They are God's gift to you, as you are to them." — Desmond Tutu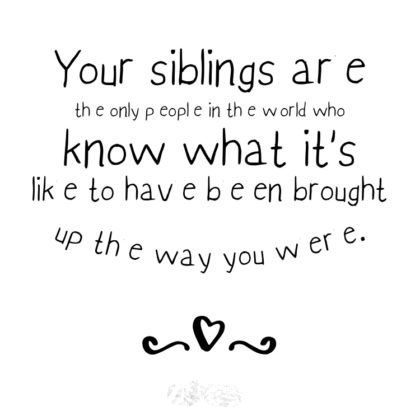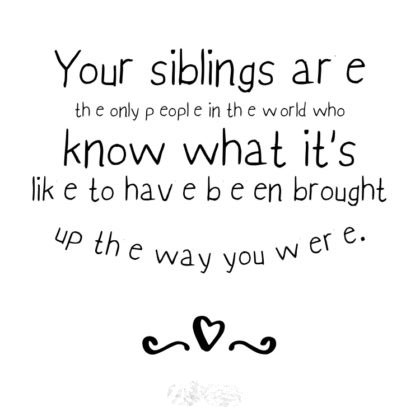 "Your siblings are the only people in the world who know what it's like to have been brought up the way you were." — Betsy Cohen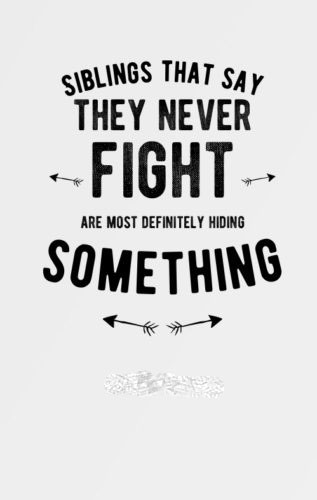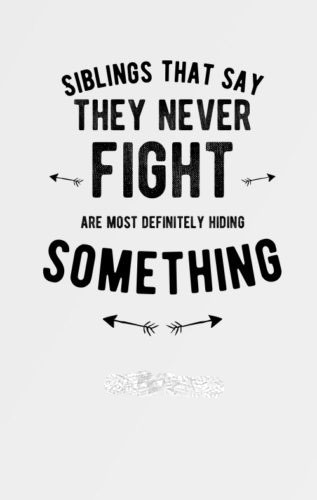 "Siblings that say they never fight are most definitely hiding something." — Lemony Snicket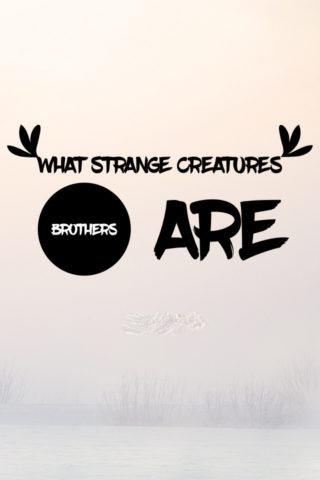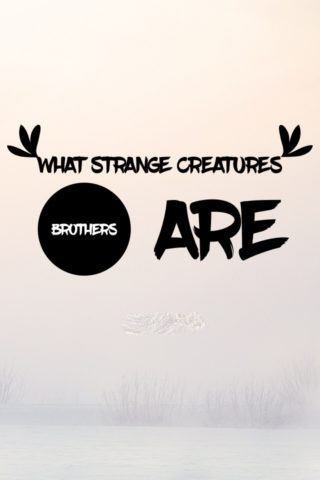 "What strange creatures brothers are!" — Jane Austen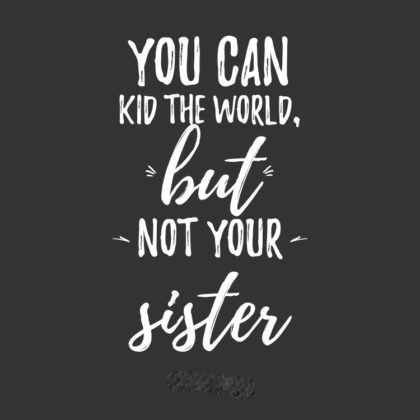 "You can kid the world, but not your sister." — Charlotte Gray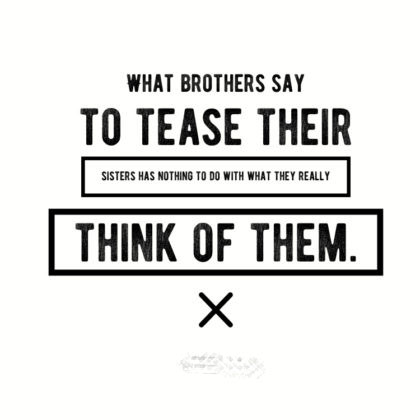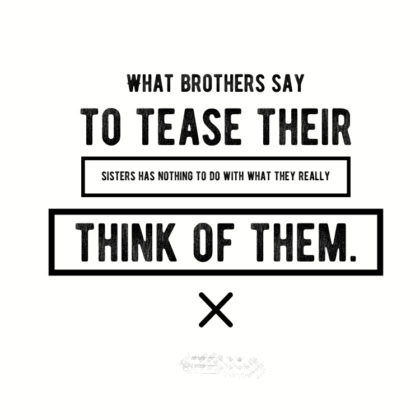 "What brothers say to tease their sisters has nothing to do with what they really think of them." — Esther M. Friesner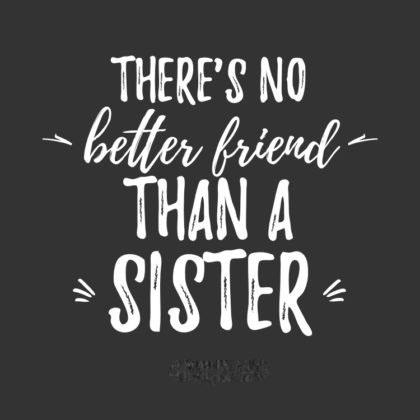 "There's no better friend than a sister."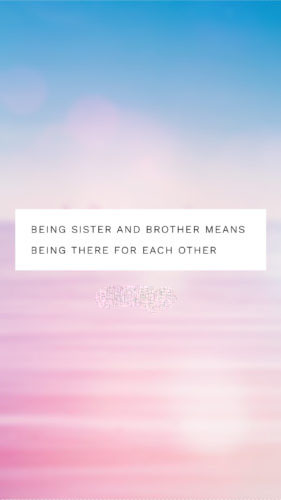 "Being sister and brother means being there for each other."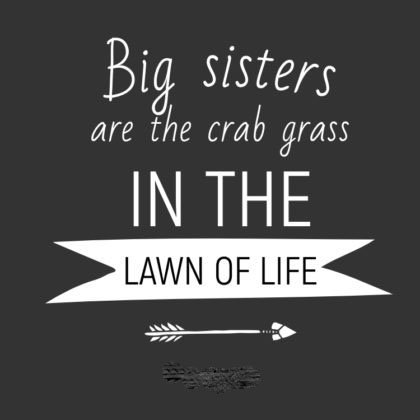 "Big sisters are the crab grass in the lawn of life."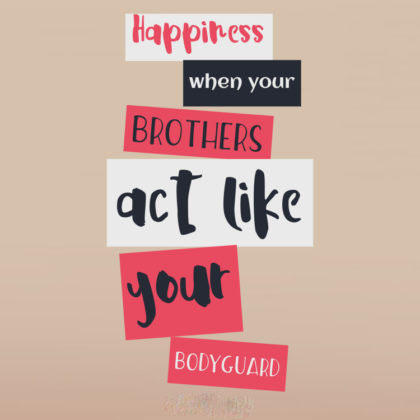 "Happiness – when your brothers act like your bodyguard."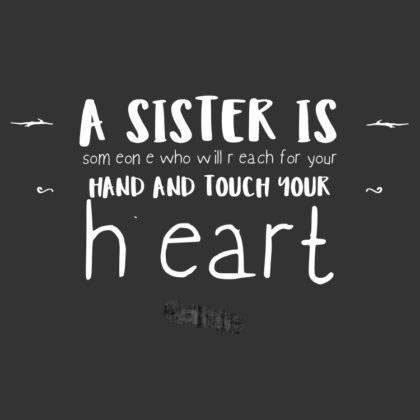 "A sister is someone who will reach for your hand and touch your heart."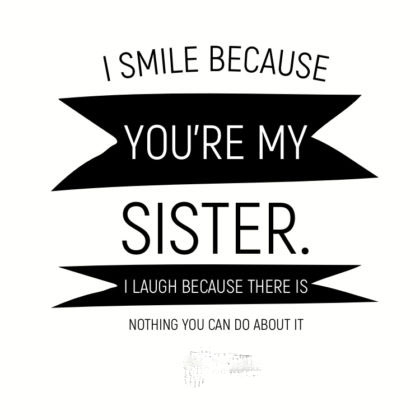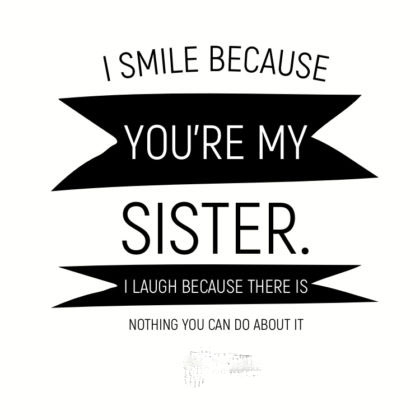 "I smile because you're my sister. I laugh because there is nothing you can do about it."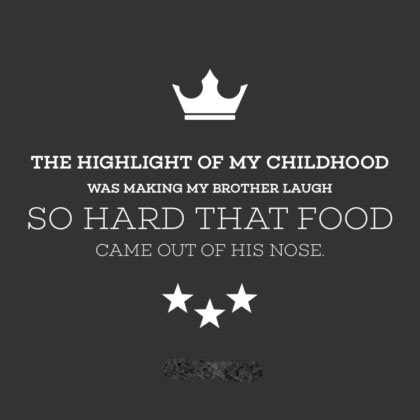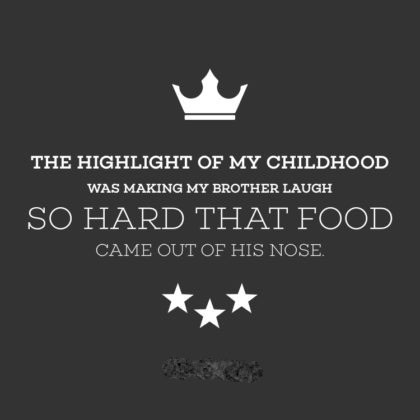 "The highlight of my childhood was making my brother laugh so hard that food came out his nose." — Garrison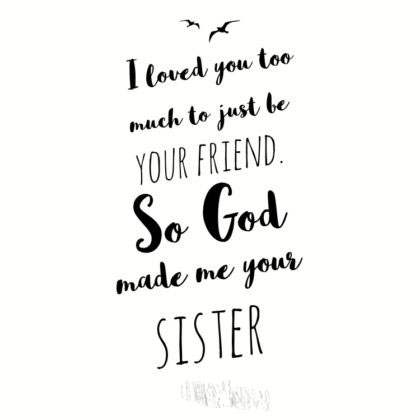 "I loved you too much to just be your friend. So God made me your sister."
"The greatest gift our parents ever gave us was each other."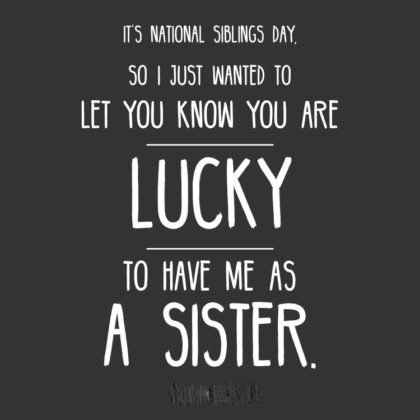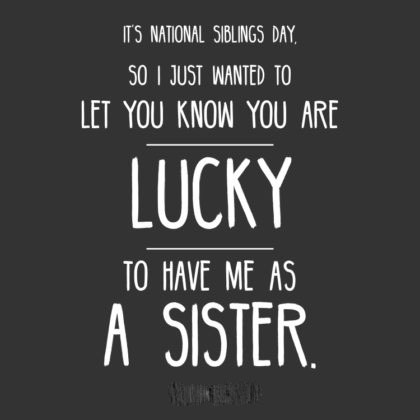 "It's National Siblings Day, so I just wanted to let you know you are lucky to have me as a sister."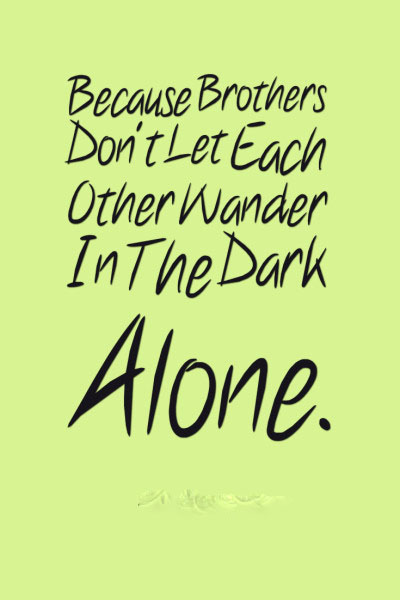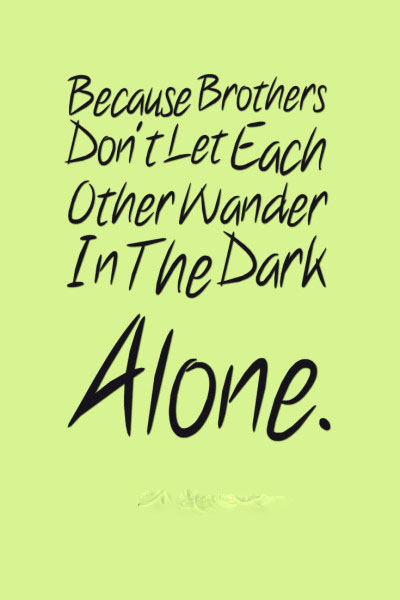 "Because brothers don't let each other wander in the dark alone." — Jolene Perry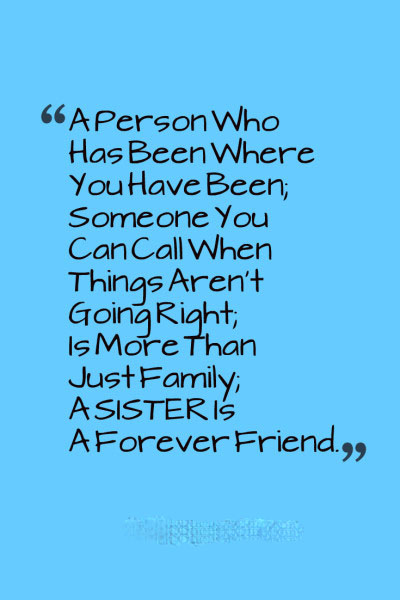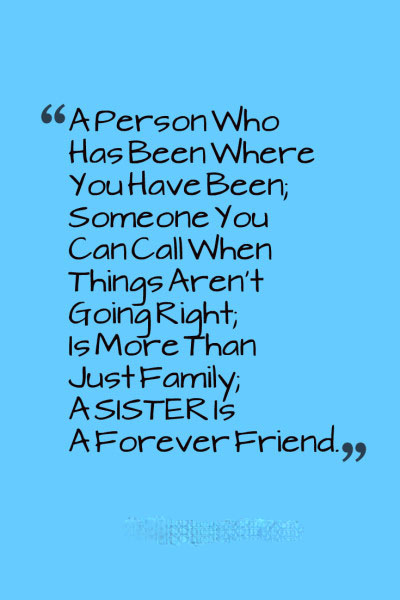 "Sister – a person who's been where you've been; someone you can call when things aren't going right; is more than just family; a sister is a forever friend."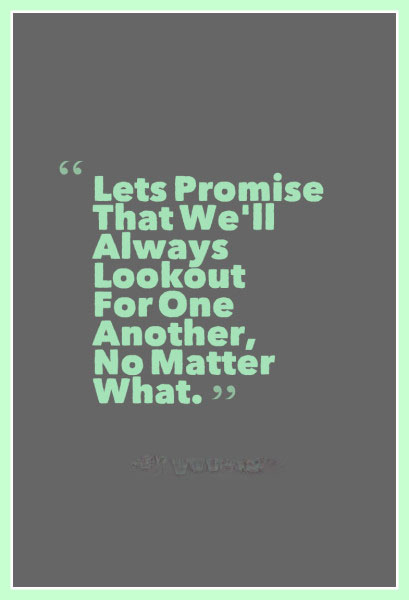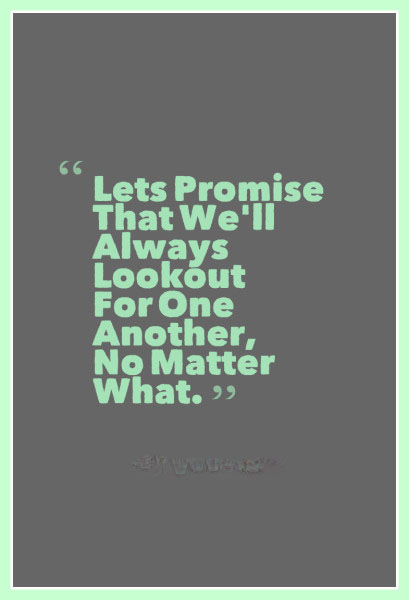 "Lets promise that we will always lookout for one another. no matter what."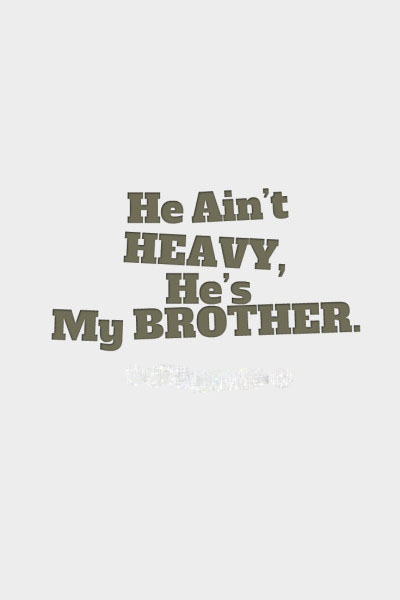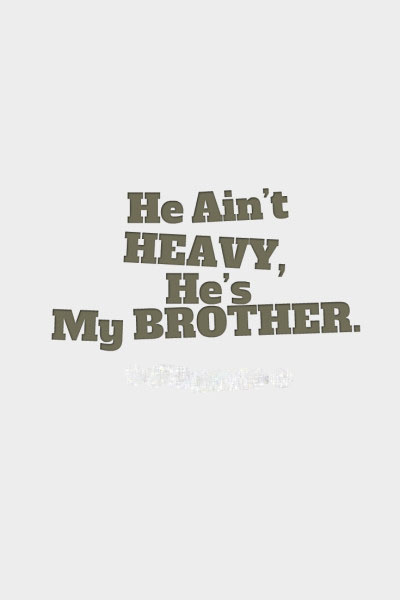 "He aint heavy. he is my brother."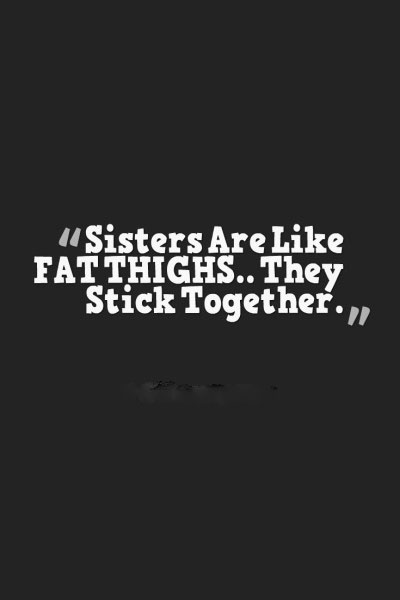 "Brothers are like fat thighs, they stick together."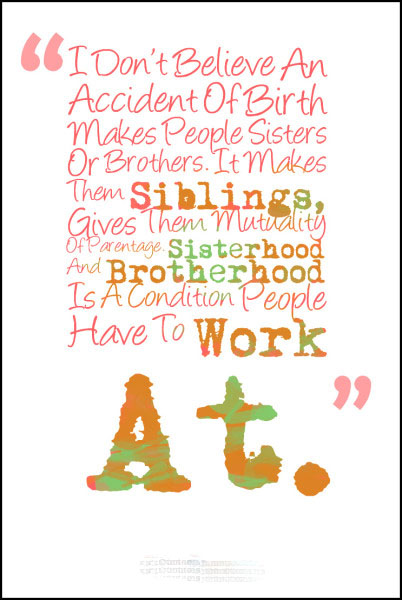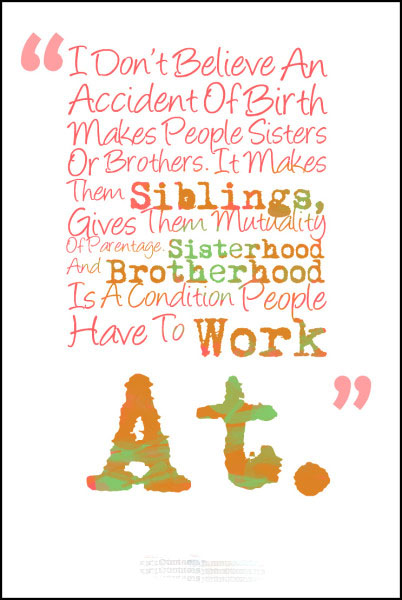 "I don't believe an accident of birth makes people sisters or brothers. It makes them siblings, gives them mutuality of parentage. Sisterhood and brotherhood is a condition people have to work at." — Maya Angelou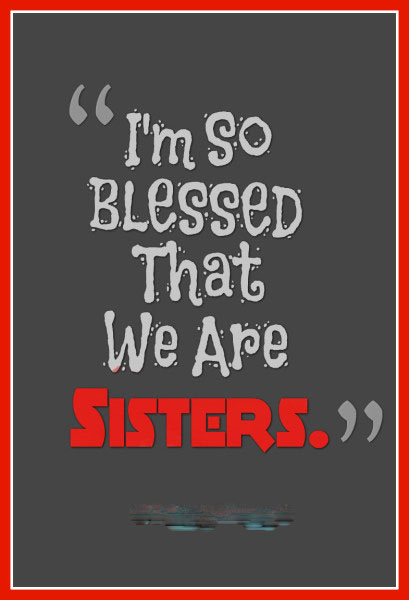 "I'm So Blessed That We Are Sisters."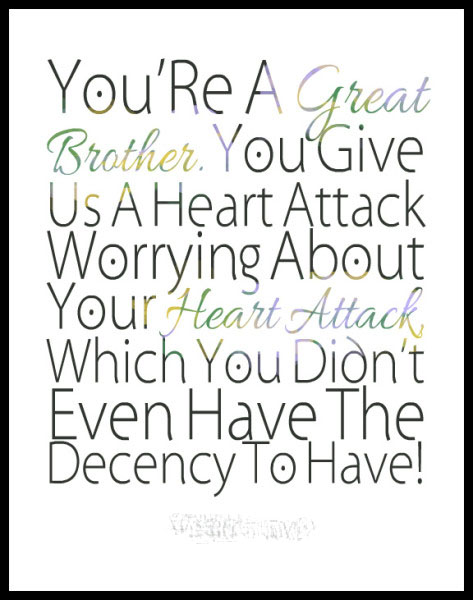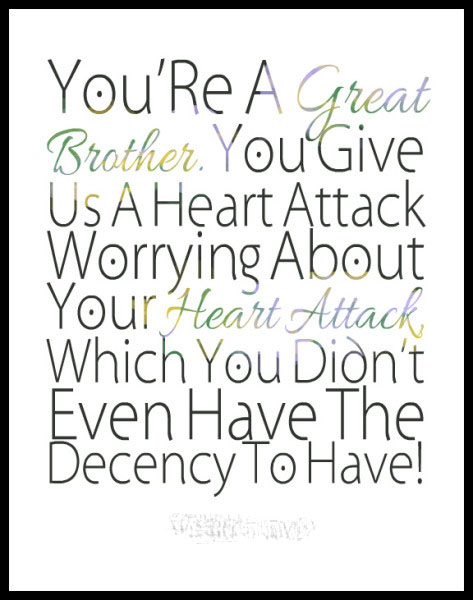 "You're a great brother. You give us a heart attack worrying about your heart attack, which you didn't even have the decency to have!"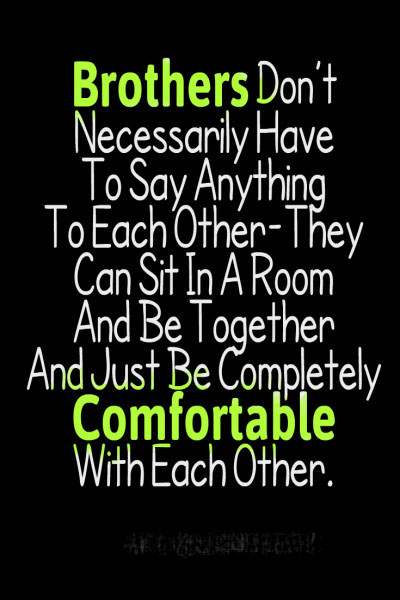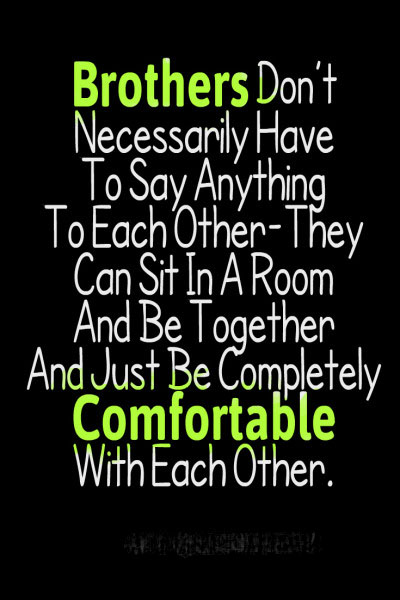 "Brothers Don'T Necessarily Have To Say Anything To Each Other-They Can Sit In A Room And Be Together And Just Be Completely Comfortable With Each Other." — Leonardo DiCaprio