-Advertisement-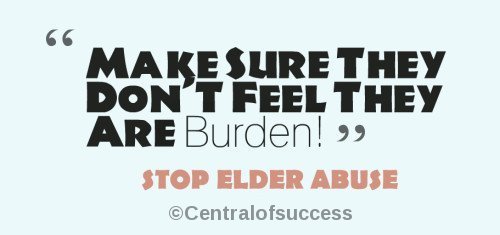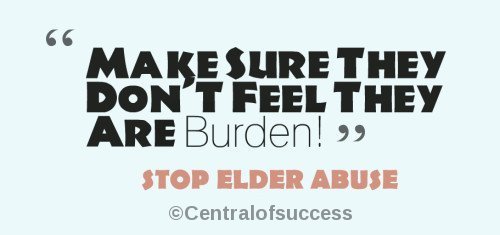 -Advertisement-
Elder Abuse is when a person intentionally negligent or physically threaten an elder person. Elders are the easy source for young to take out their frustrations.
-Advertisement-
To prevent elders from abuse from their children's or their family or caregiver, World Elder Abuse Awareness Day was launched in 2006 by World Health Organization.
World Elder Abuse Awareness Day is observed on June 15 annually. Following are the slogan and quotes against elder abuse with images.
Stop Elder Abuse Slogans – World Elder Abuse Awareness Day
Elder Abuse Quotes
 
Stop Elder Abuse Slogans – World Elder Abuse Awareness Day
"Avoid, Abhor And Annihilate Elder Abuse"
"Make Sure They Don't Feel They Are Burden"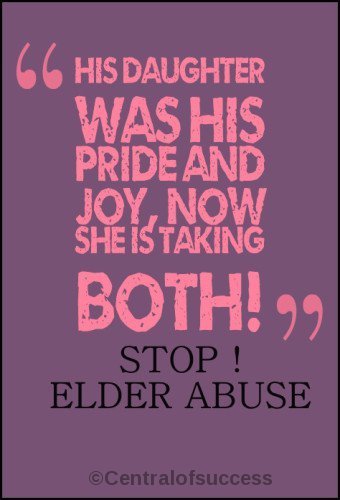 "Avoid Elder Abuse – Bring Culprits To Book"
"Advise Abusers To Avoid Neglecting Elders "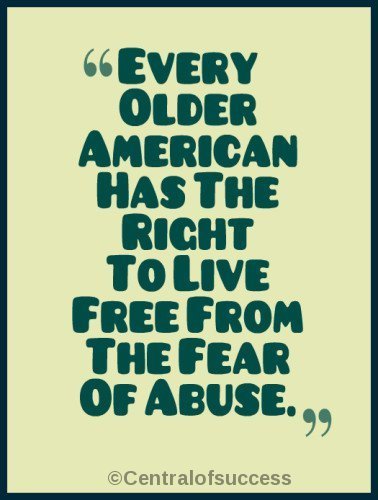 "Re-Pay Your Debt To Elders – Avoid Elder Abuse"
"Don't Abuse Elders; You Will Be An Elder Soon "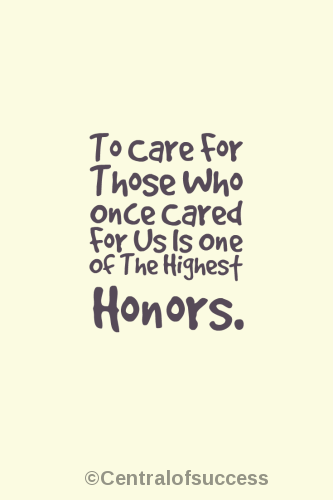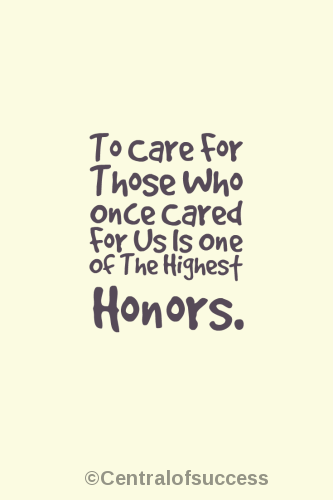 "His Health Need Neglected By Those Who Should Care"
"Abusers Of Elders Are Ungrateful Persons – Expose Them "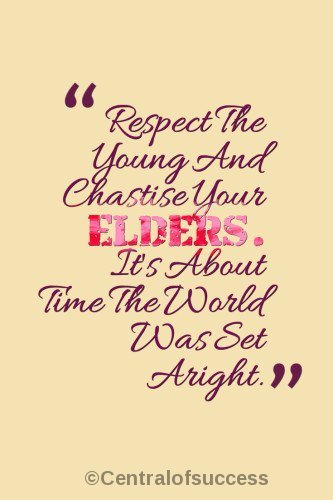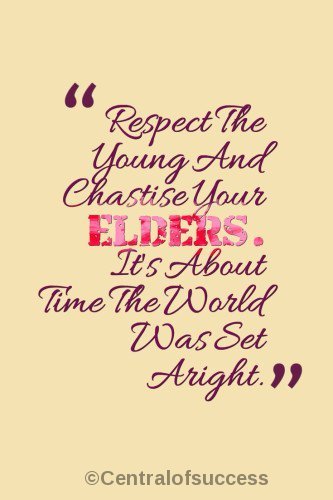 "Elder Abuse Is A Sin – Don't Be An Irredeemable Sinner"
"Civilized Societies Have Zero Tolerance For Elder Abuse"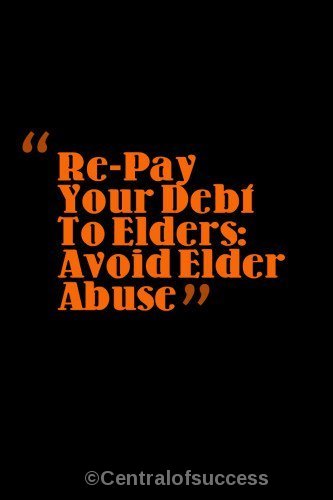 "Indian Tradition Respects Elders – Help Continue This Tradition"
"Being Kind To Elders Is Not A Sign Of Weakness; Shun Elder Abuse "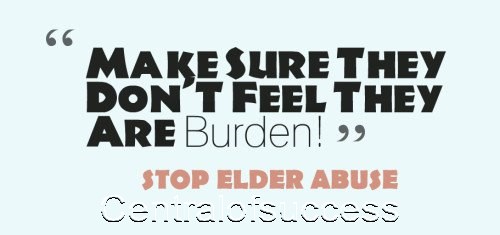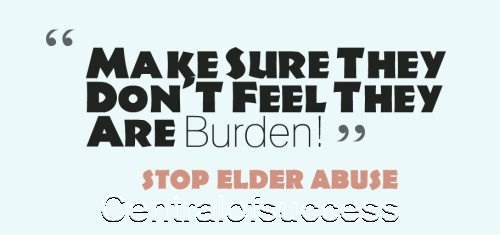 "Indian Law: Abandon Your Parents And Stay In Jail For Three Months"
"Indian Law: Penalty For Abandonment Of Elders Is Three Months In Jail."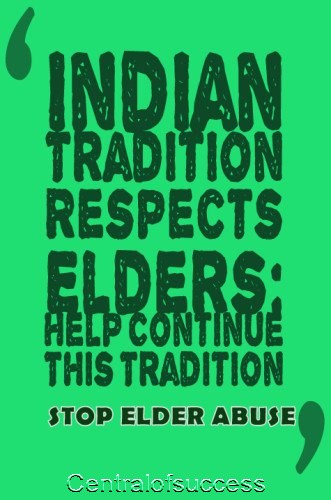 "Elder Abusers Will Be Abused In Later Years – History Will Repeat Surely."
"An Elder Abuser Is An Uncivilized Person And A Brute -Treat Them As Outcastes"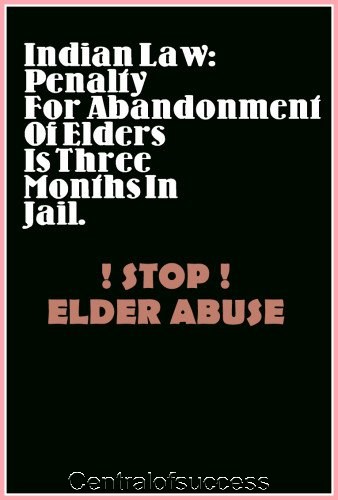 "Indian Law – You Are Bound By Law To Take Care Of Your Parents Financially If They Are Poor"
"Please Look In On The Elders In Your Area, They May Need Help, Or Just A Good Vist From You"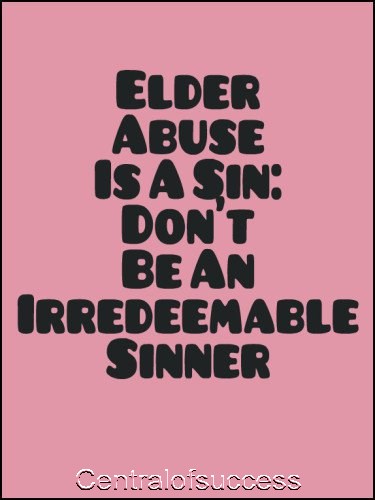 "Indian Law – Forceful Transfer Of Property Of Senior Citizens Is Illegal; This Can Be Reversed As Null & Void!"
Elder Abuse Quotes
"Every Older American Has The Right To Live Free From The Fear Of Abuse."
"The world is in me and you are not even in the world yet." » Warren Eyster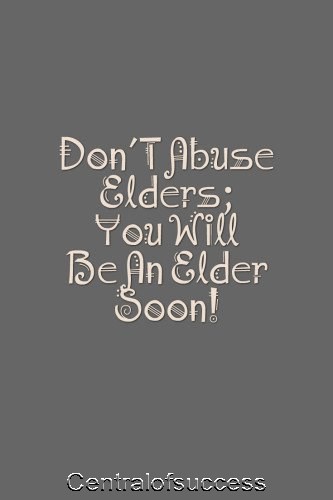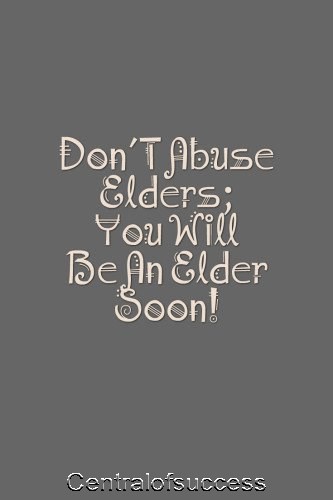 "Children have never been very good at listening to their elders, but they have never failed to imitate them." » James Baldwin penulis
"Respect the young and chastise your elders. It's about time the world was set aright." » Vera Nazarian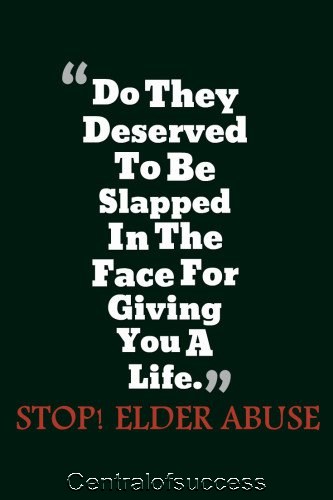 "To care for those who once cared for us is one of the highest honors." » Tia Walker
"The adult were once young. The young have not yet attained adulthood. The young must learn to appreciate the wisdom of elderly people and learn from their life experiences." » Lailah Gifty Akita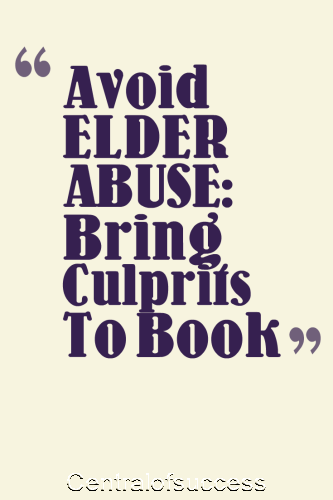 "She had to live in this bright, red gabled house with the nurse until it was time for her to die… I thought how little we know about the feelings of old people. Children we understand, their fears and hopes and make-believe." » Daphne du Maurier
"What an elder sees sitting; the young can't see standing." » Gustave Flaubert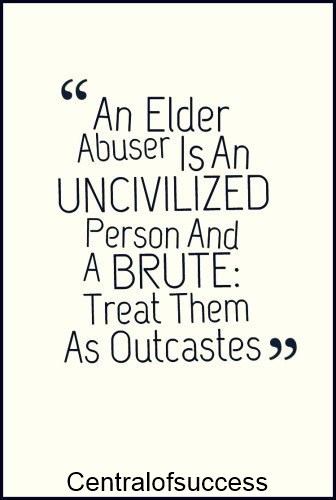 "Now that I am sixty, I see why the idea of elder wisdom has passed from currency." » John Updike
"Do They Deserve To Be Slapped In The Face For Giving You A Life?" » Centralofsuccess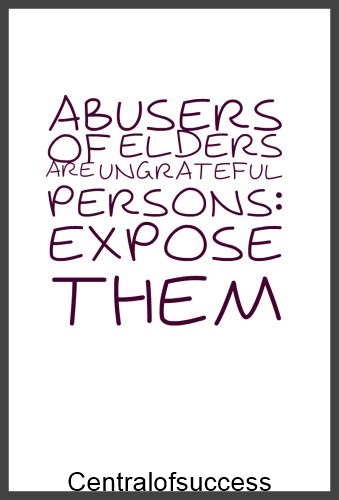 "His daughter was his pride and joy, now she is taking both."