Here we gathered a great collection hand-picked selection of inspirational survival quotes and sayings.
Survival Quotes
---
"Survival of the world depends on our sharing what we have, and working together. If we don't the whole world will die. First the planet, and next the people." — Frank Fools Crow
---
"Surviving means being born over and over again." — Erica Jong
---
"But in the end, one needs more courage to live than to kill himself." — Albert Camus
---
"Survival was my only hope, success my only revenge." — Patricia Cornwell
---
"It is not the strongest species that survive, nor the most intelligent, but the one most responsive to change" — Charles Darwin
---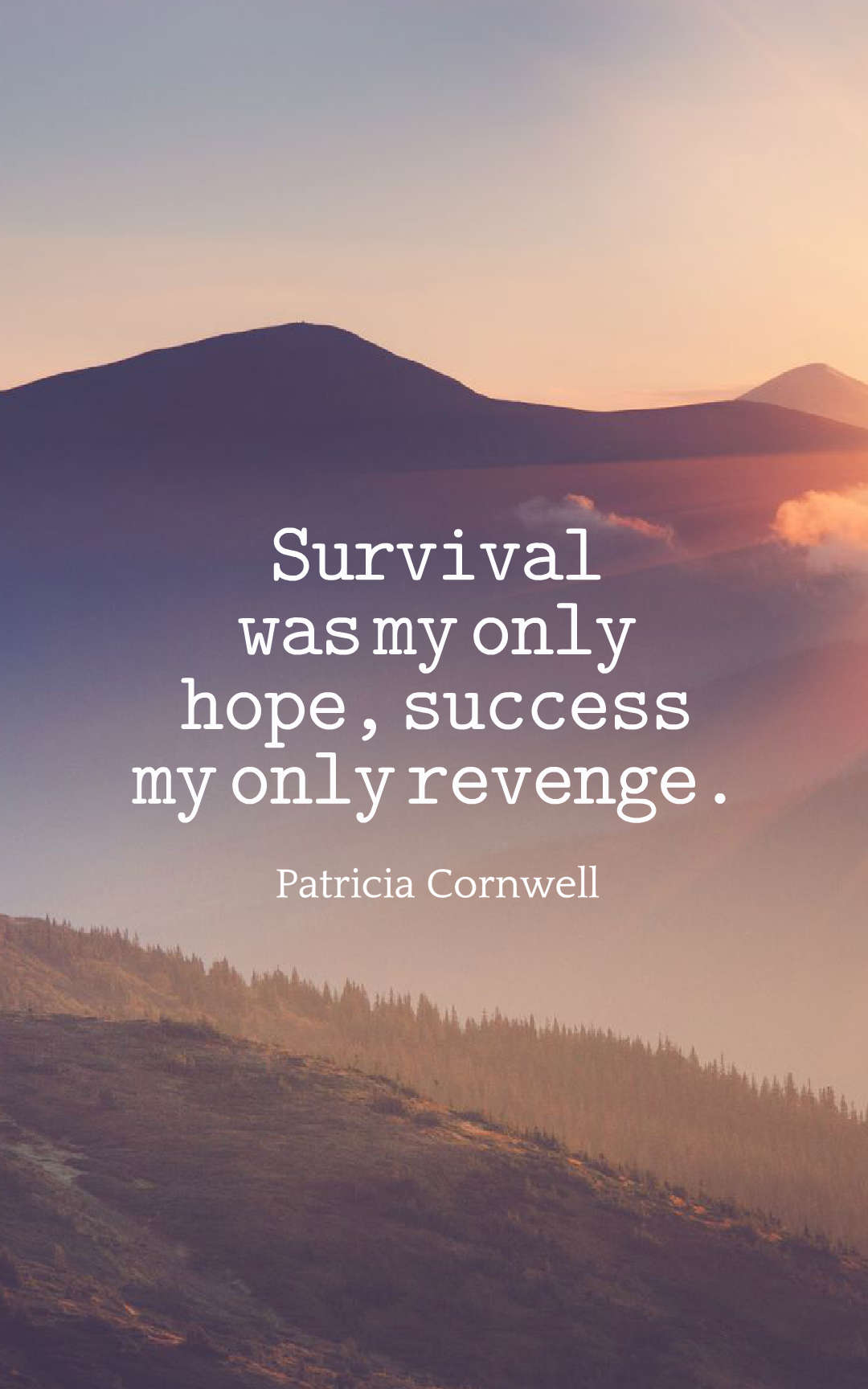 ---
"Sometimes even to live is an act of courage." — Seneca
---
"Growing and changing is the key to survival and happiness." — Buffy Sainte-Marie
---
"It is not the strongest or the most intelligent who will survive but those who can best manage change." — Leon C. Megginson
---
"There are all these moments you think you won't survive. And then you survive." — David Levithan
---
"Your fear is 100% dependent on you for its survival." — Steve Maraboli
---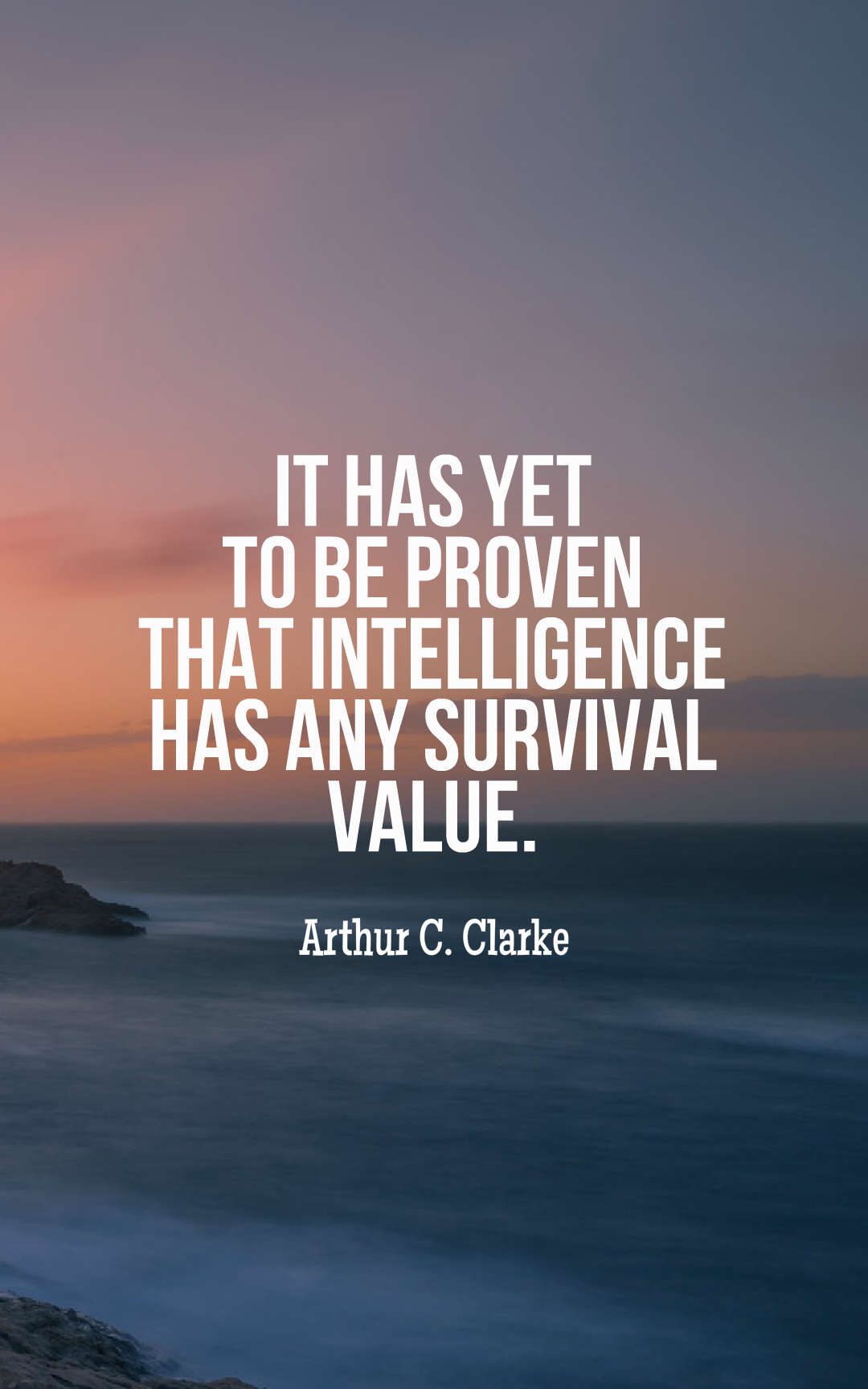 ---
"We each survive in our own way." — Sarah J. Maas
---
"I have been fighting to survive since I was a child I'm not a survivor, I'm a fucking warrior." — Unknown
---
"We shall draw from the heart of suffering itself the means of inspiration and survival." — Winston Churchill
---
"It has yet to be proven that intelligence has any survival value." — Arthur C. Clarke
---
"Keeping an active mind has been vital to my survival, as has been maintaining a sense of humor." — Stephen Hawking
---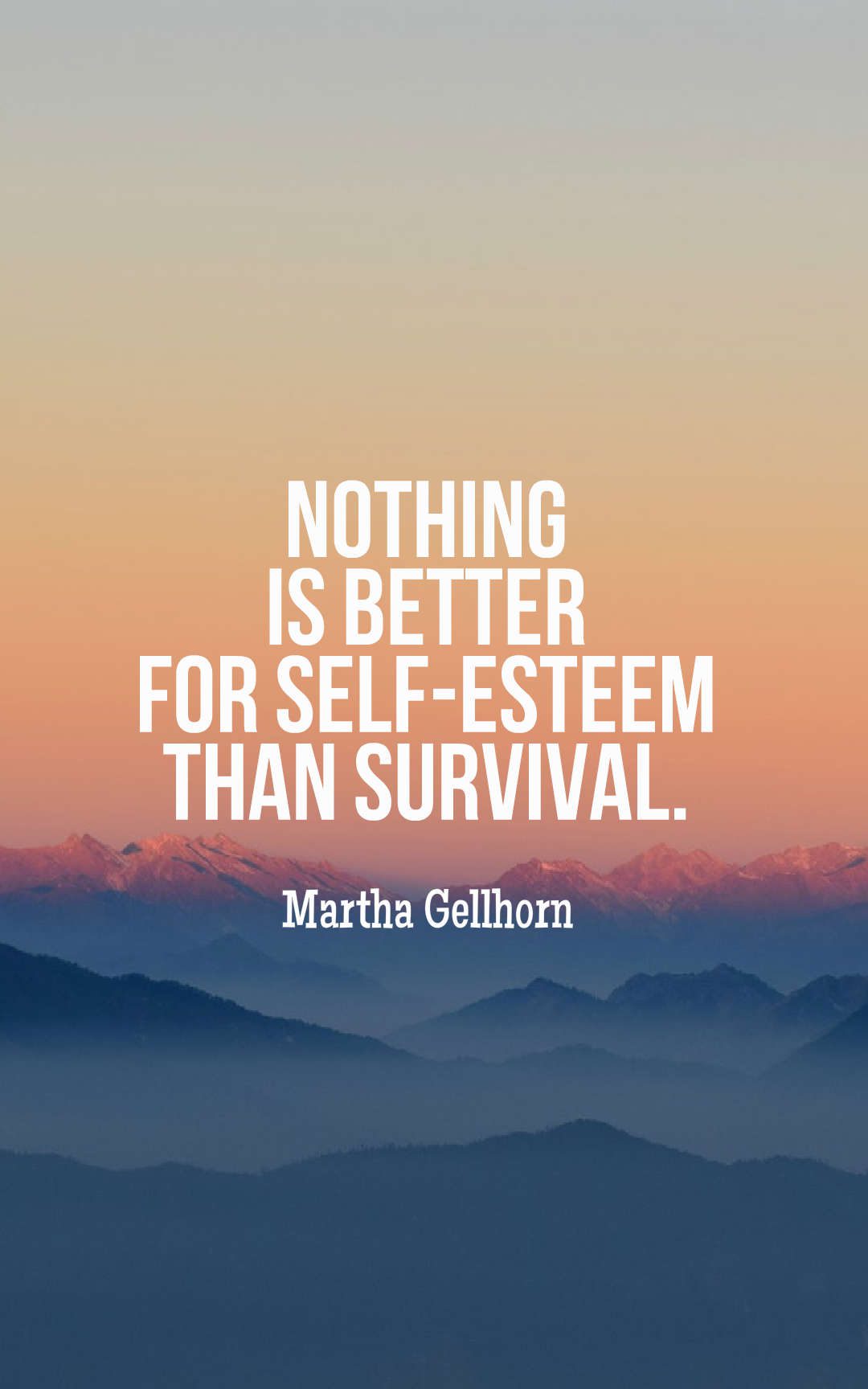 ---
"Knowledge is power, the community is strength and positive attitude is everything" — Lance Armstrong
---
"Nurturing yourself is not selfish – it's essential to your survival and your well-being." — Renee Peterson Trudeau
---
"People will do amazing things to ensure their survival." — Patricia Briggs
---
"We can't be in survival mode. We have to be in growth mode." — Jeff Bezos
---
"Temper us in fire, and we grow stronger. When we suffer, we survive." — Cassandra Clare
---
"Nothing is better for self-esteem than survival." — Martha Gellhorn
---
"The ultimate value of life depends upon awareness and the power of contemplation rather than upon mere survival." — Aristotle
---
"Compassion is the key to the ultimate survival of our species." — Doug Dillon
---
"Survival can be summed up in three words – never give up. That's the heart of it really. Just keep trying." — Bear Grylls
---
"You never know what will save you." — Abbey Wilson
---
"When it comes to survival, we don't have the luxury of options." — Unknown
---
"The secret of survival is a defective imagination." — John Banville
---
"Extinction is the rule. Survival is the exception." — Carl Sagan
---
"Peace is the one condition of survival in this nuclear age." — Adlai E. Stevenson
---
"Learning is not compulsory… neither is survival." — W. Edwards Deming
---
"If you live among wolves you have to act like a wolf." — Nikita Khrushchev
---
Hopefully you will enjoy this inspiring collection of inspiring survival quotes and sayings. please don't forget to share these quotes.
Read: 45 Inspirational Forest Quotes And Sayings