Like and share our brilliant collection of Inspirational and Motivational quotes and sayings.
Inspirational and Motivational Quotes
---
Fall seven times, stand up eight.
---
Be not afraid of going slowly. Be afraid only of standing.
---
"Only I can change my life. No one can do it for me." — Carol Burnett
---
Sometimes, we're tested not to show our weaknesses but to discover our strengths.
---
You'll never change your life until you change something you do daily. The secret of your success if found in your daily routine.
---
"Don't stop when you're tired; stop when you're done." — Marilyn Monroe
---
"It does not matter how slowly you go as long as you do not stop." — Confucius
---
Push yourself. Because no one else is going to do it for you.
---
when you feel like quitting think about why you started.
---
"With the new day comes new strength and new thoughts." — Eleanor Roosevelt
---
"If you believe in yourself anything is possible." — Miley Cyrus
---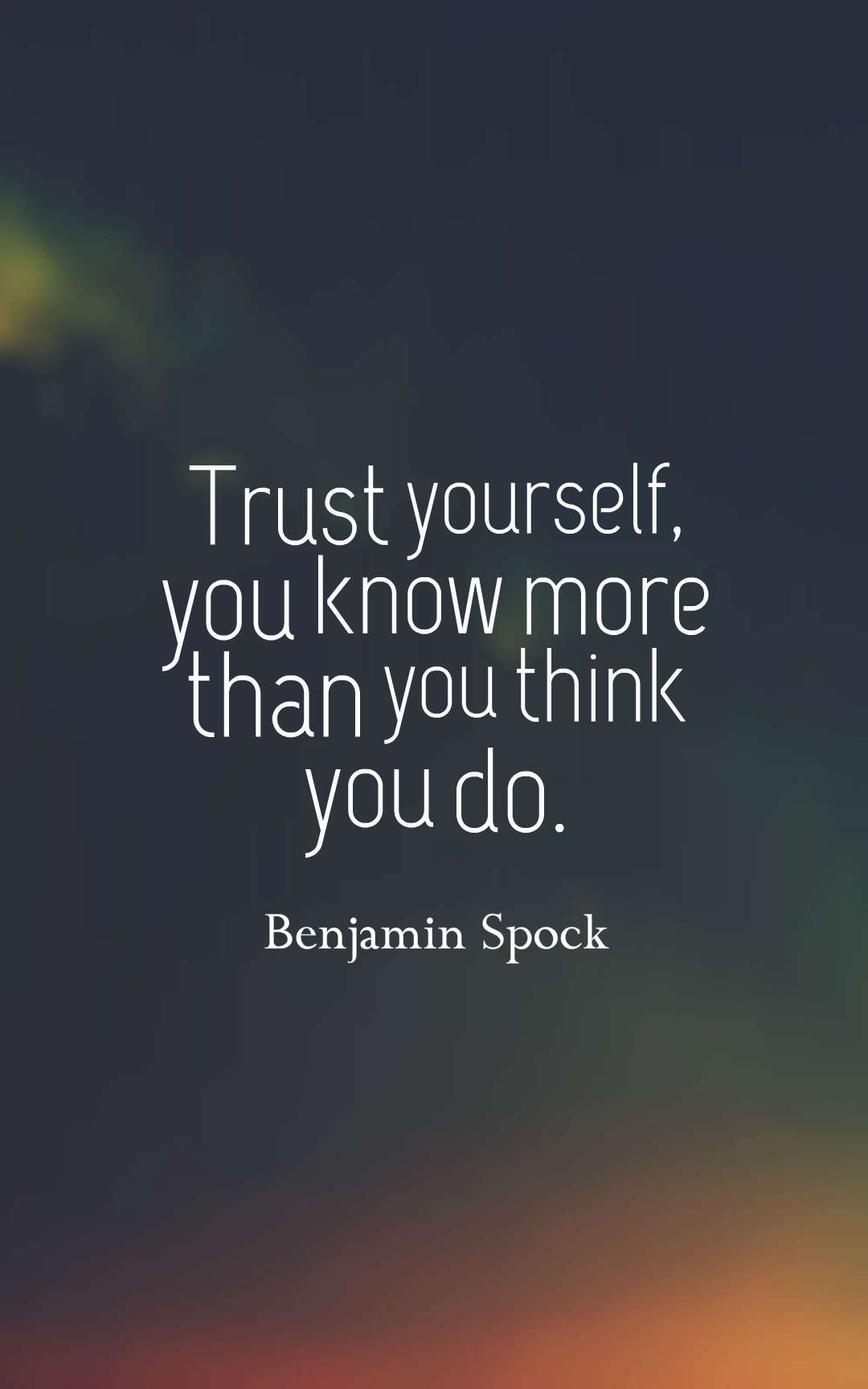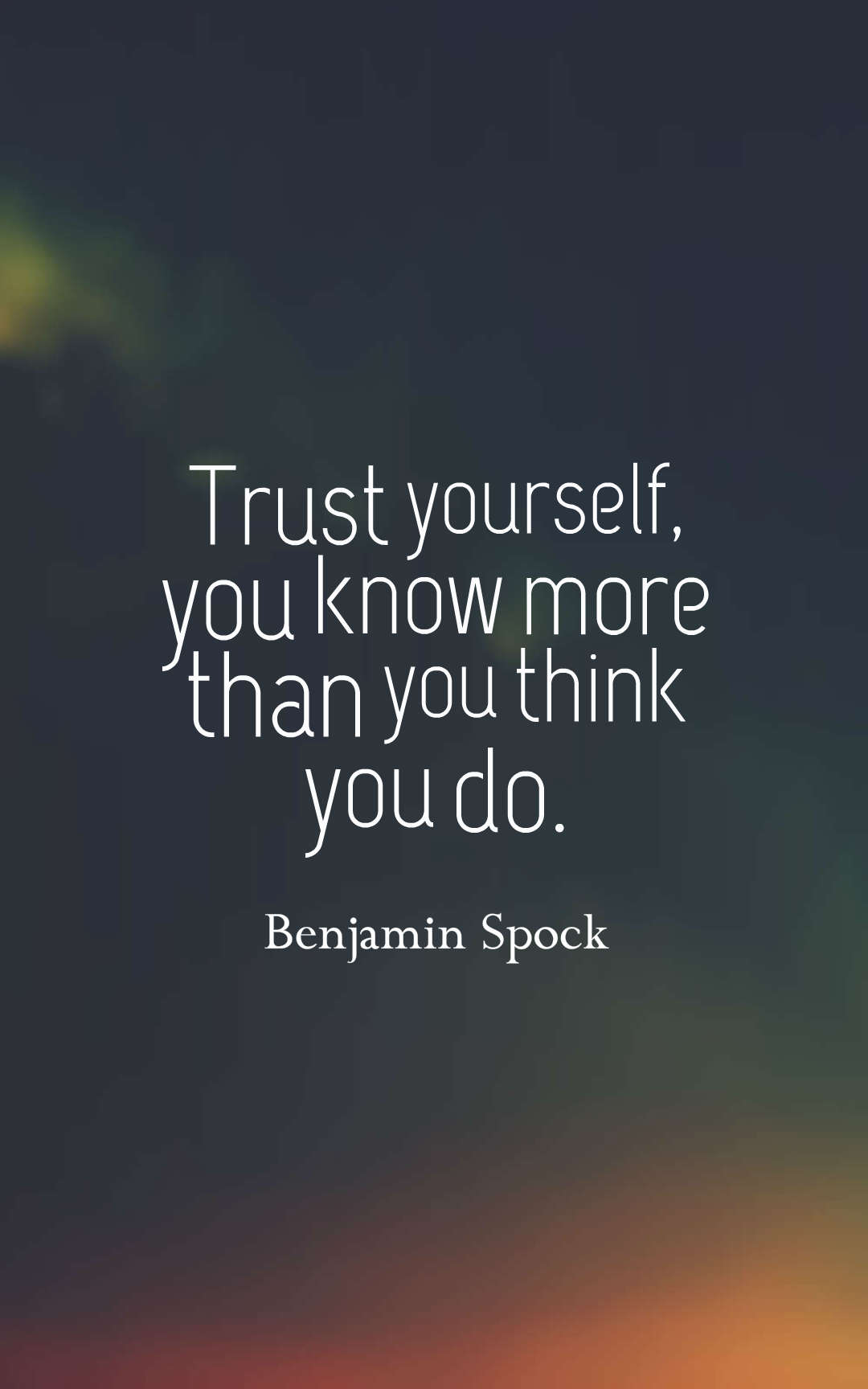 ---
"Don't limit your challenges; challenge your limits." — Jerry Dunn
---
"If you can dream it, you can do it." — Walt Disney
---
"Every day may not be good.. but there's something good in every day." — Alice Morse Earle
---
You are so much stronger than you think.
---
"It always seems impossible until it's done." — Nelson Mandela
---
Don't Tell People Your Dreams. Show Them.
---
"A negative mind will never give you a positive life." — Ziad K. Abdelnour
---
"The truth is, unless you let go, unless you forgive yourself, unless you forgive the situation, unless you realize that the situation is over, you cannot move forward." — Steve Maraboli
---
"You never fail until you stop trying." — Albert Einstein
---
Failure doesn't mean the game is over, it means try again with experience.
---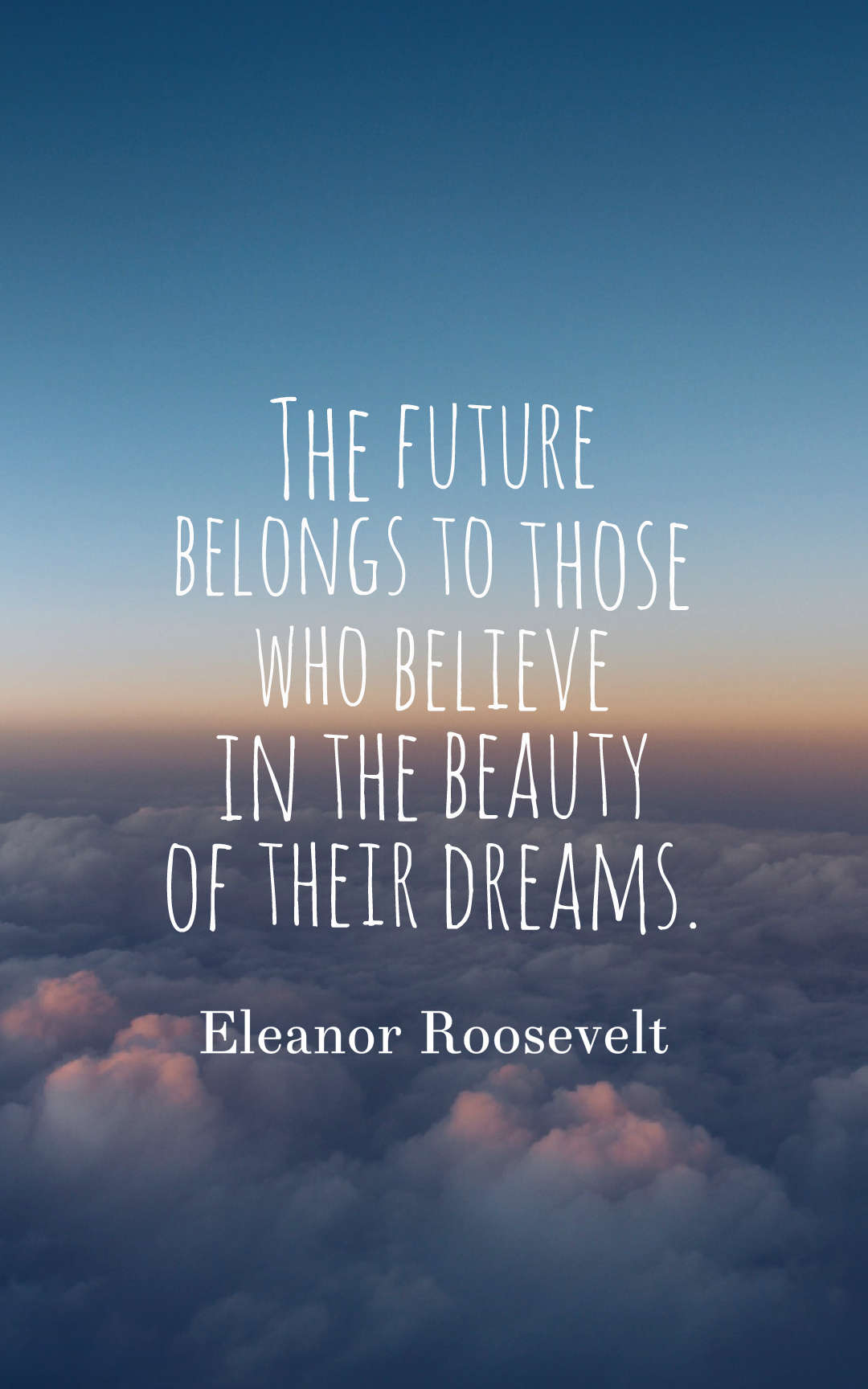 ---
"Lack of direction, not lack of time, is the problem. We all have twenty-four hour days." — Zig Ziglar
---
"Do it now. Sometimes 'Later' becomes 'Never" — Anonymous
---
"Work hard in silence, let your success be your noise." — Frank Ocean
---
"Everything can be taken from a man but one thing: the last of the human freedoms—to choose one's attitude in any given set of circumstances, to choose one's own way." — Viktor E. Frankl
---
every day is a new beginning take a deep breath and start again.
---
"Challenges are gifts that force us to search for a new center of gravity. Don't fight them. Just find a new way to stand." — Oprah Winfrey
---
"The only way of discovering the limits of the possible is to venture a little way past them into the impossible." — Arthur C. Clarke
---
"The pain you feel today is the strength you feel tomorrow." — Pravinee Hurbungs
---
"The expert at anything was once a beginner." — Helen Hayes
---
"Don't be pushed around by the fears in your mind. Be led by the dreams in your heart." — Roy T. Bennett
---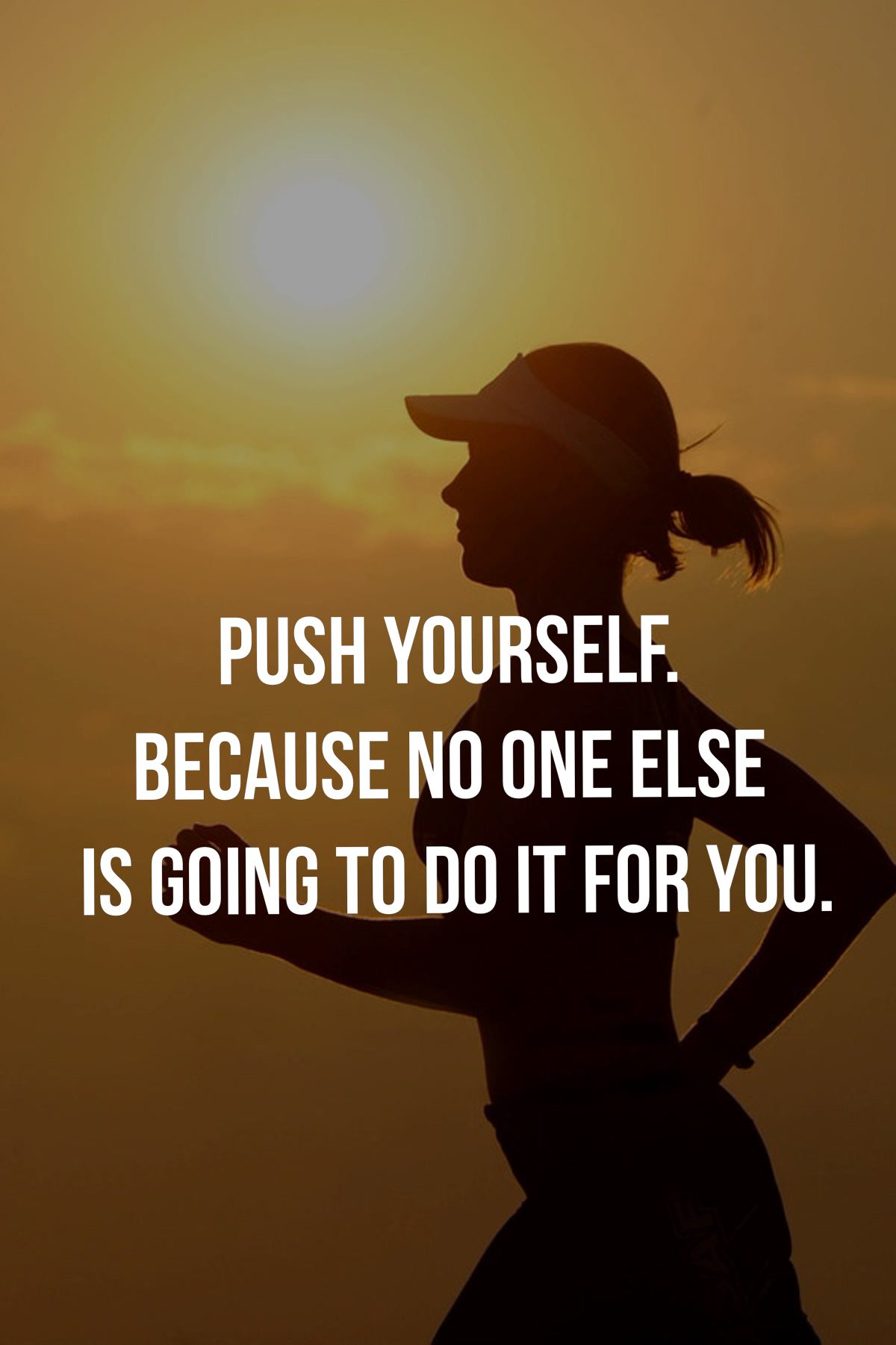 ---
"No matter how you feel, get up, dress up and show up." — Regina Brett
---
Don't stop until you're proud.
---
"It's not the load that breaks you down, it's the way you carry it." — Lou Holtz
---
"I never dreamed about success. I worked for it." — Estee Lauder
---
"Expect problems and eat them for breakfast." — Alfred A. Montapert
---
"Do you want to know who you are? Don't ask. Act! Action will delineate and define you." — Thomas Jefferson
---
You will never have this day again so make it count.
---
"Make your life a masterpiece; imagine no limitations on what you can be, have or do." — Brian Tracy
---
"When we are no longer able to change a situation, we are challenged to change ourselves." — Viktor E. Frankl
---
"Don't be afraid to give up the good to go for the great." — John D. Rockefeller
---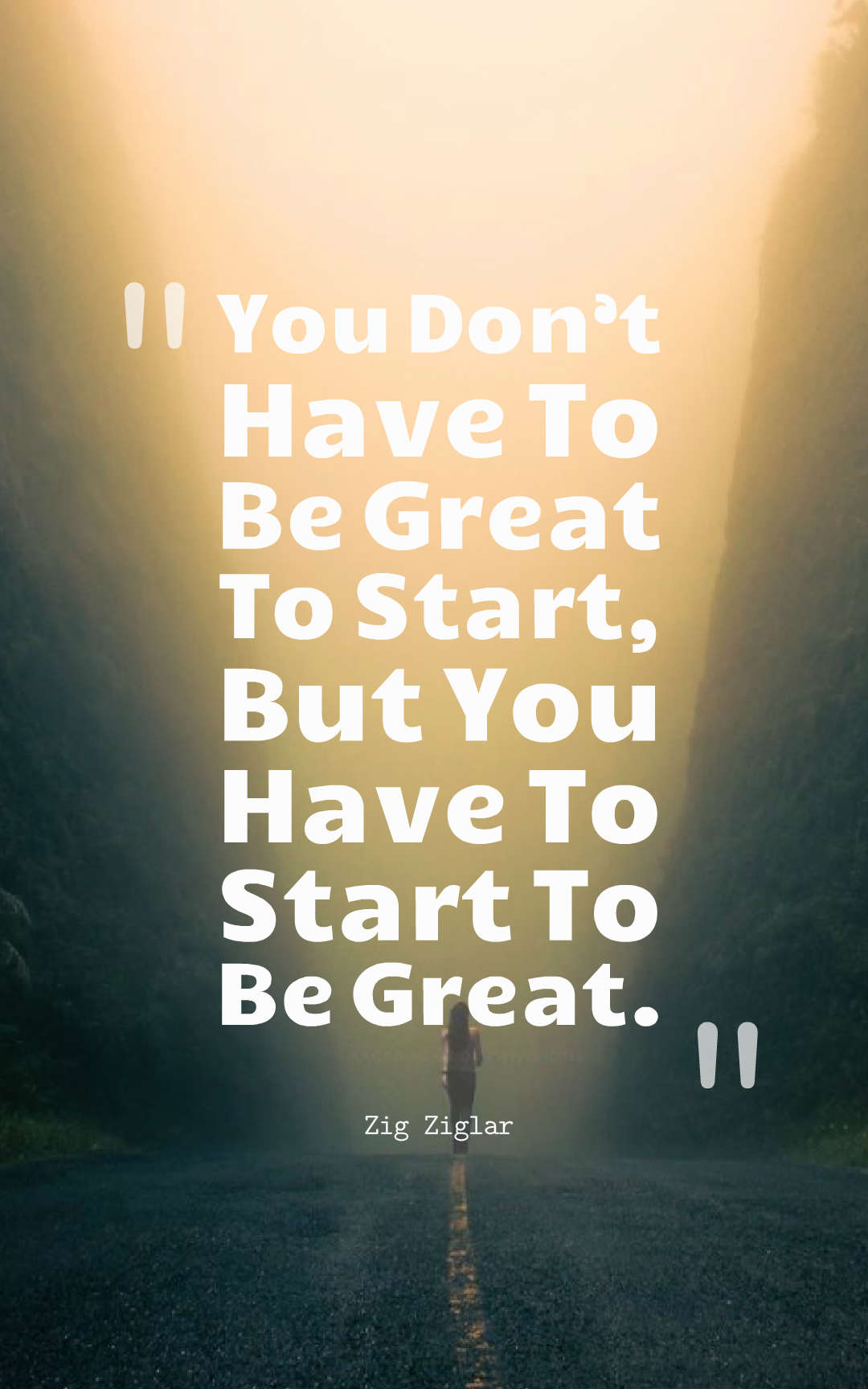 ---
"Difficult roads often lead to beautiful destinations. The best is yet to come." — Zig Ziglar
---
"The way to get started is to quit talking and begin doing." — Walt Disney
---
The one who falls and gets up is so much stronger than the one who never fell.
---
"Tough times never last, but tough people do." — Robert H. Schuller
---
"The only thing standing between you and your goal is the bullshit story you keep telling yourself as to why you can't achieve it." — Jordan Belfort
---
"Stars can't shine without darkness." — D.H. Sidebottom
---
Past is your lesson. The present is your gift. The future is your motivation.
---
"Trust yourself, you know more than you think you do." — Benjamin Spock
---
"Depending on what they are, our habits will either make us or break us. We become what we repeatedly do." — Sean Covey
---
"If you are working on something that you really care about, you don't have to be pushed. The vision pulls you." — Steve Jobs
---
Wake up with determination. go to bed with satisfaction.
---
Hopefully you will enjoy these brilliant collection of Inspirational and Motivational quotes and sayings. please don't forget to share these quotes.