Like and share our beautiful collection of Manipulation quotes and sayings.
Manipulation Quotes
---
"The first job of leadership is to love people. Leadership without love is manipulation" —Rick Warren
---
"Manipulation, fueled with good intent, can be a blessing. But when used wickedly, it is the beginning of a magician's karmic calamity." ― T.F. Hodge
---
"You are a manipulator. I like to think of myself more as an outcome engineer." ― J.R. Ward
---
"Leadership is about inspiration with character, not manipulation with position!" ― Israelmore Ayivor
---
"Art is manipulation without intervention." — Louise Bourgeois
---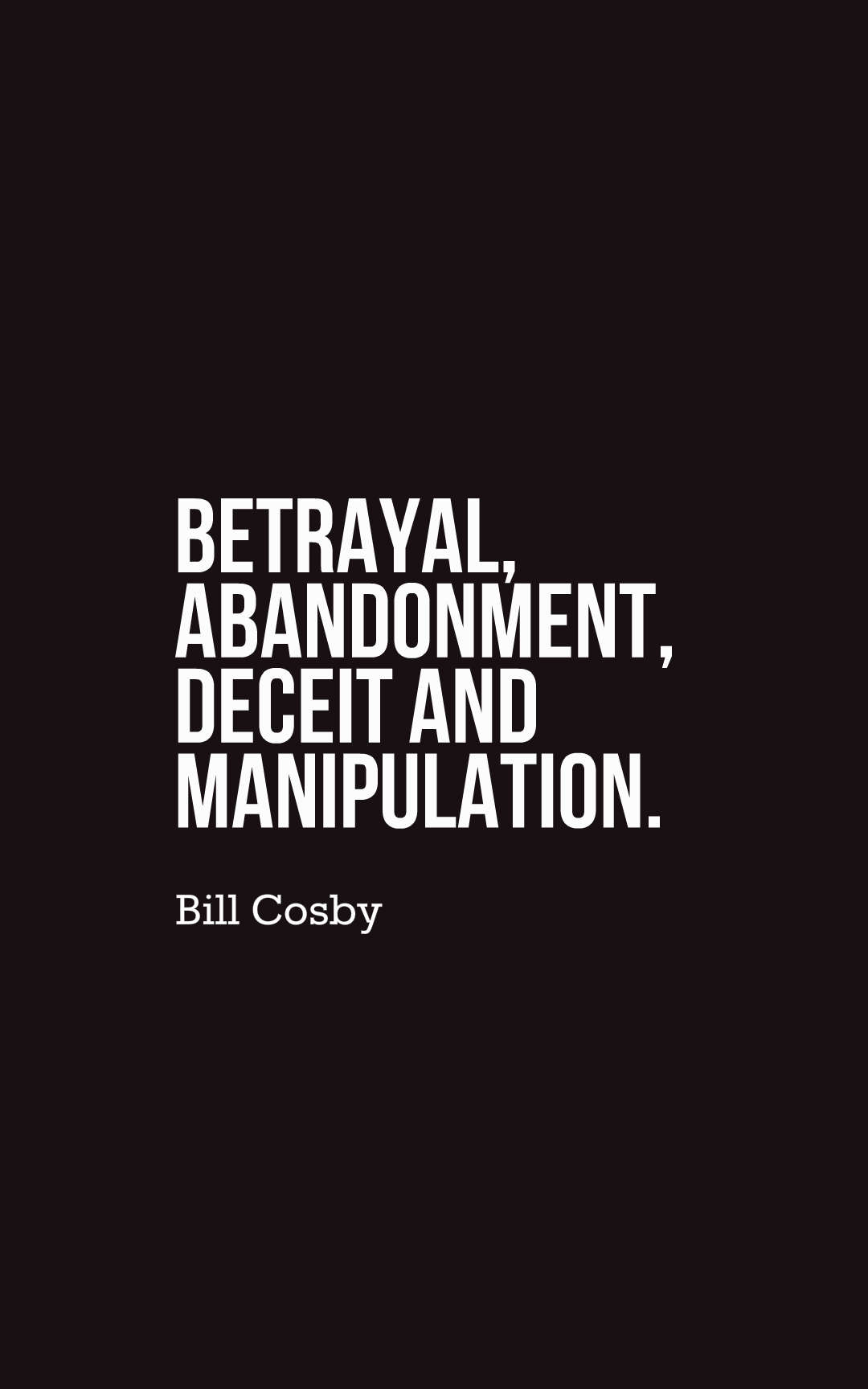 ---
"It is a very powerful manipulation to let others win the small battles." — Unknown
---
"Belief can be manipulated. Only knowledge is dangerous." ― Frank Herbert
---
"Knowledge is the intellectual manipulation of carefully verified observations." — Sigmund Freud
---
"What the world calls power is really fear that leads to manipulation and control of others." — Unknown
---
"Everything in the end is matter of strings aka manipulation." ― Deyth Banger
---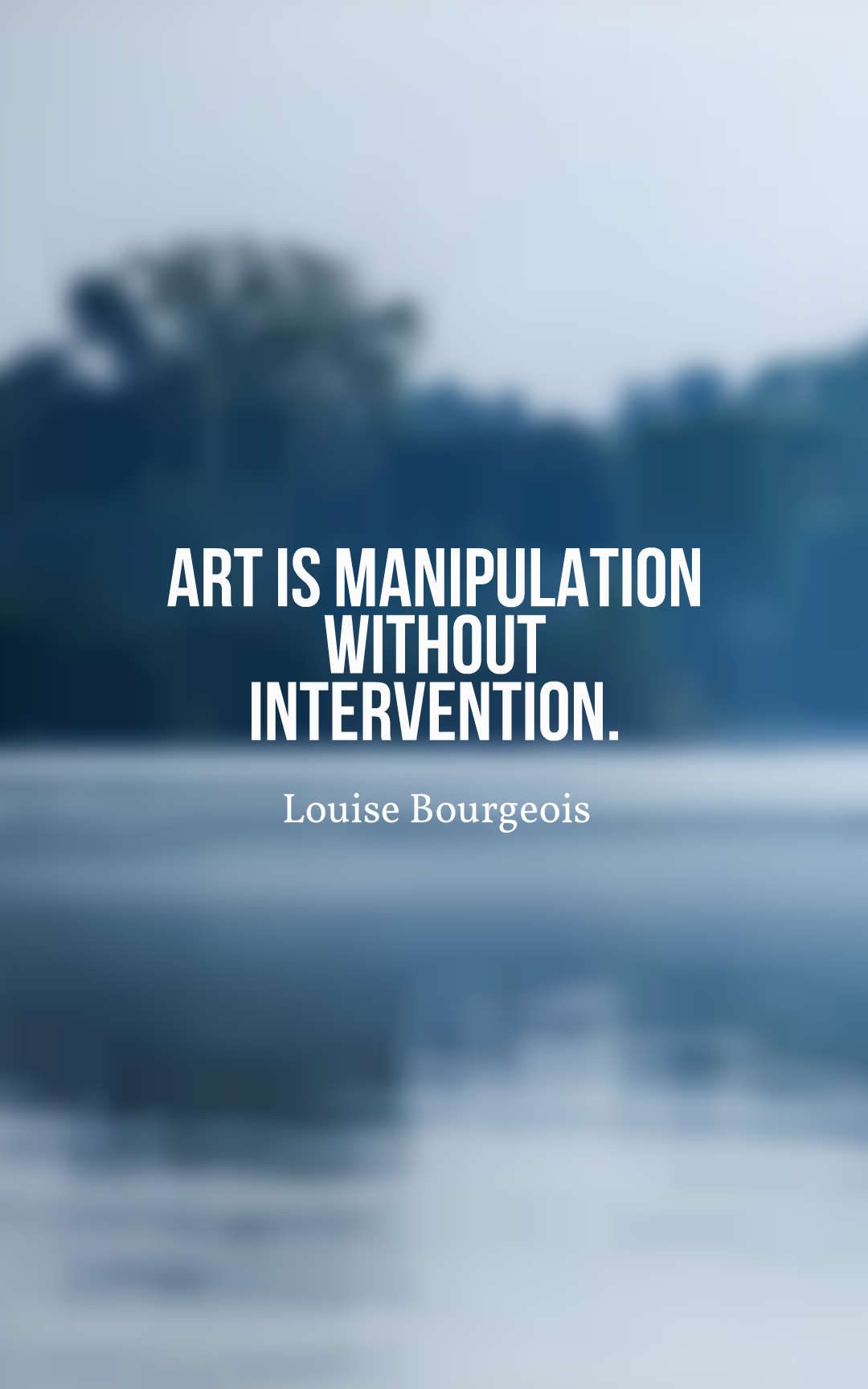 ---
"When we love ourselves for what we are manipulation and control disappear from our lives." — Unknown
---
"Leadership is positive influence, not malicious manipulation." — Dan Rockwell
---
"People are always busy in trying to manipulate and dominate others!" ― Salman Aziz
---
"All that is borne through manipulation – is never fulfilled." — Unknown
---
40 Inspirational Depression Quotes About Life
---
"The basic tool for the manipulation of reality is the manipulation of words. If you can control the meaning of words, you can control the people who must use the words." — Philip K. Dick
---
"Genuine sincerity opens people's hearts, while manipulation causes them to close." — Daisaku Ikeda
---
"Is it still manipulation if you know it's happening, but it works anyway?" ― Amy Engel
---
"Wherever there's lots of drama, there's usually lots of manipulation." — Unknown
---
"Today the function of psychiatry, psychology and psychoanalysis threatens to become the tool in the manipulation of man." — Erich Fromm
---
"When manipulation flutters around everywhere, neither pull nor push anyone. Just do one thing – don't trust anyone!" ― Ashish Patel
---
"It's not like I'm anti-China. I just think it's ridiculous that we allow them to do what they're doing to this country, with the manipulation of the currency, that you write about and understand, and all of the other things that they do." ― Donald Trump
---
"Speculation is only a word covering the making of money out of the manipulation of prices, instead of supplying goods and services." ― Henry Ford
---
"Madison Avenue is a very powerful aggression against private consciousness. A demand that you yield your private consciousness to public manipulation." ― Marshall McLuhan
---
"The principle that human nature, in its psychological aspects, is nothing more than a product of history and given social relations removes all barriers to coercion and manipulation by the powerful." ― Noam Chomsky
---
"The mind starts to do things that you didn't even realize it could do. I suppose it's the manipulation. I suppose it's the sense of power, the center of attention, and the me-ism. And performers have to have that." ― Johnny Carson
---
"We all have legitimate concerns over the way our personal data is used and stored and it is right that there are protections to stop the theft and manipulation of our private information." ― Priti Patel
---
"Everything about the left is perception, manipulation, and lies. Everything. Everything is 'Wag the Dog.' Everything is a structured deception." ― Rush Limbaugh
---
"I've not seen in my lifetime any politician who is a heroic figure. The manipulation that all politicians use on one level or another is so transparent." ― Dean Koontz
---
"Social engineering is using deception, manipulation and influence to convince a human who has access to a computer system to do something, like click on an attachment in an e-mail." ― Kevin Mitnick
---
"Manipulation, sloganizing, depositing, regimentation, and prescription cannot be components of revolutionary praxis, precisely because they are the components of the praxis of domination." ― Paulo Freire
---
"Social engineering is using manipulation, influence and deception to get a person, a trusted insider within an organization, to comply with a request, and the request is usually to release information or to perform some sort of action item that benefits that attacker." ― Kevin Mitnick
---
"When I was six years old, I fell in love with magic. For Christmas, I got a magic box and a very old book on card manipulation. Somehow, I was more interested in pure manipulation than in all the silly little tricks in the box." ― Philippe Petit
---
"Poetry is a street fighter. It has sharp elbows. It can look after itself. Poetry can't be used for manipulation; it's why you never see good poetry in advertising." ― David Whyte
---
"The global 'currency wars' are likely here to stay due to the fine line between legitimate monetary balancing and sometimes self-serving trade manipulation. But these artificial mechanisms lack tangible or lasting value." ― Dinesh Paliwal
---
"I hated being in a convent. It's another form of power. Manipulation. Because who can say – one God for the whole universe? I think there must be millions of gods! And they're not all of them very nice." ― Leonora Carrington
---
"The big-ego temper tantrums of Wall Street's titans must be a concern for everyone on Wall Street. Bad behavior and manipulation of the markets must be called out by those in the industry concerned for its future." ― Richard Grenell
---
"While all doctors treat diseases, neurosurgeons' work is the crucible of identity. Every operation on the brain is, by necessity, a manipulation of the substance of our selves." ― Paul Kalanithi
---
"Much as Cold War nuclear strategists could argue about winning a nuclear war by having more survivors, advocates of a Global Warming War might see the United States, Western Europe, or Russia as better able to ride out climate disruption and manipulation than, say, China or the countries of the Middle East." ― Jamais Cascio
---
"Interest-rate swaps are a tool used by big cities, major corporations and sovereign governments to manage their debt, and the scale of their use is almost unimaginably massive. It's about a $379 trillion market, meaning that any manipulation would affect a pile of assets about 100 times the size of the United States federal budget." ― Matt Taibbi
---
"Everyone dies, and before that, most people eventually lose some of their faculties. So some people worry that as marketers get better at targeting the elderly, the line between advertising and unscrupulous manipulation will be harder to discern." ― Charles Duhigg
---
"You hear stories about directors using manipulation to get actors to do certain things, but I think when you're working with professional actors, it's all about trust. They can do anything you want, it's just a matter of them understanding what you're looking for, and the reason why." ― Darren Aronofsky
---
Hopefully you will enjoy this inspiring collection of Manipulation quotes and sayings. please don't forget to share these quotes.