There is no any big and better gift will be ever in this world that someone became your loyal. loyalty is a quality that can't be measure through any tool but through their way that they can do anything for their loved ones.
loyalty is the basis through which trust is build because It is in human nature he don't trust until a person became their loyal and closed one.so try to be loyal and reliable person.
following are 55 handpicked inspiring Loyalty quotes and sayings with images.
Loyalty Quotes And Sayings
---
"You can't be loyal to others if you're not loyal to your own nature first." — Tor Seidler
---
"Loyalty is rare. If you find it, keep it." — Unknown
---
"Loyalty is about people who stay true to you behind your back." — Unknown
---
"When people show loyalty to you, you take care of those who are with you. It's how it goes with everything. If you have a small circle of friends, and one of those friends doesn't stay loyal to you, they don't stay your friend for very long." — John Cena
---
"A woman's loyalty is tested when her man has nothing. A man's loyalty is tested when he has everything." — Unknown
---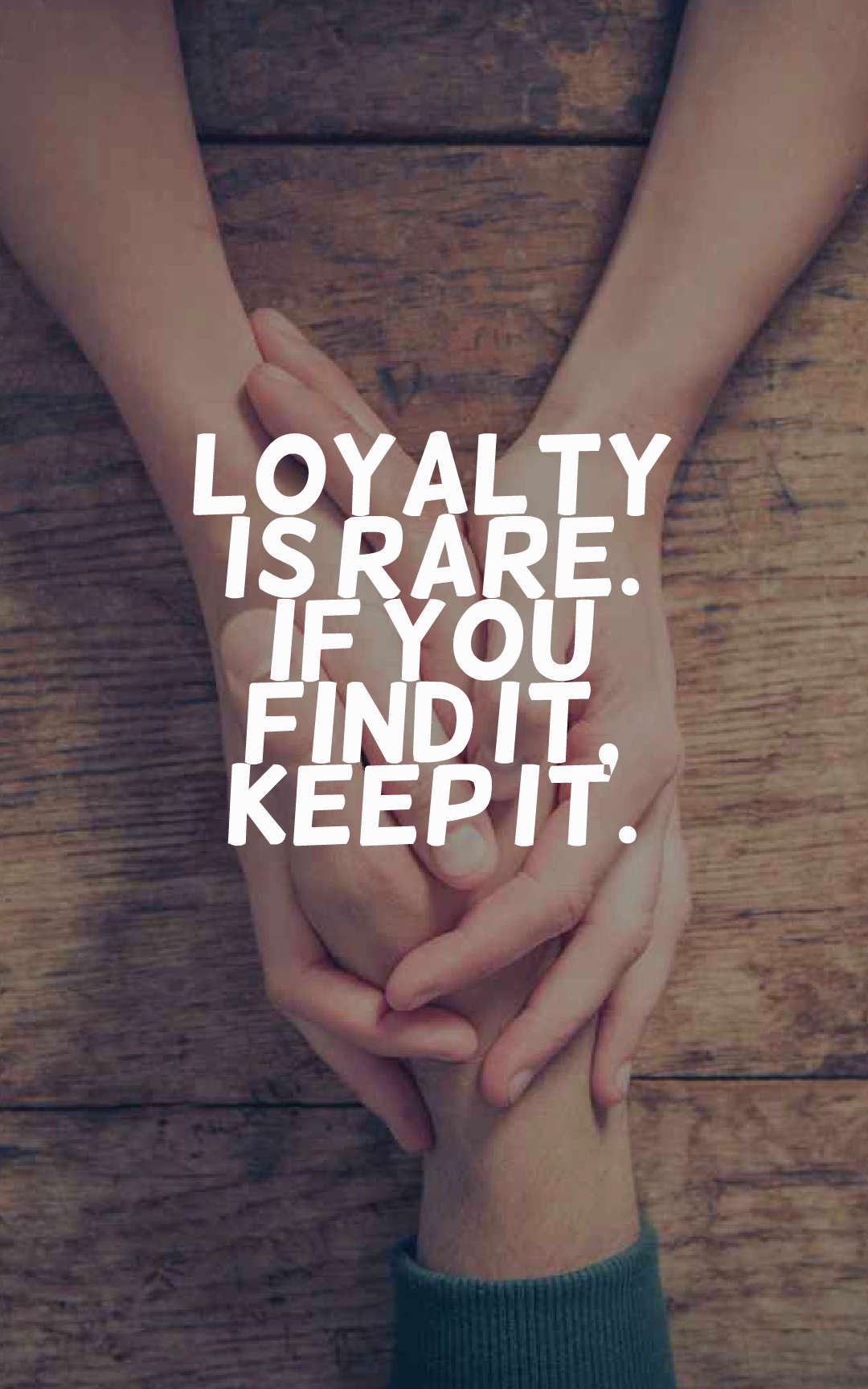 ---
"Stop being loyal to someone who doesn't appreciate your loyalty." — Unknown
---
"Those who don't know the value of loyalty can never appreciate the cost of betrayal." — Unknown
---
"True friends are those who came into your life, saw the most negative part of you, but are not ready to leave you, no matter how contagious you are to them." — Michael Bassey Johnson
---
"true loyalty takes years to build but only seconds to destroy." — Mike Kelley
---
"Look out for people who look out for you. Loyalty is everything." — Billy Cox
---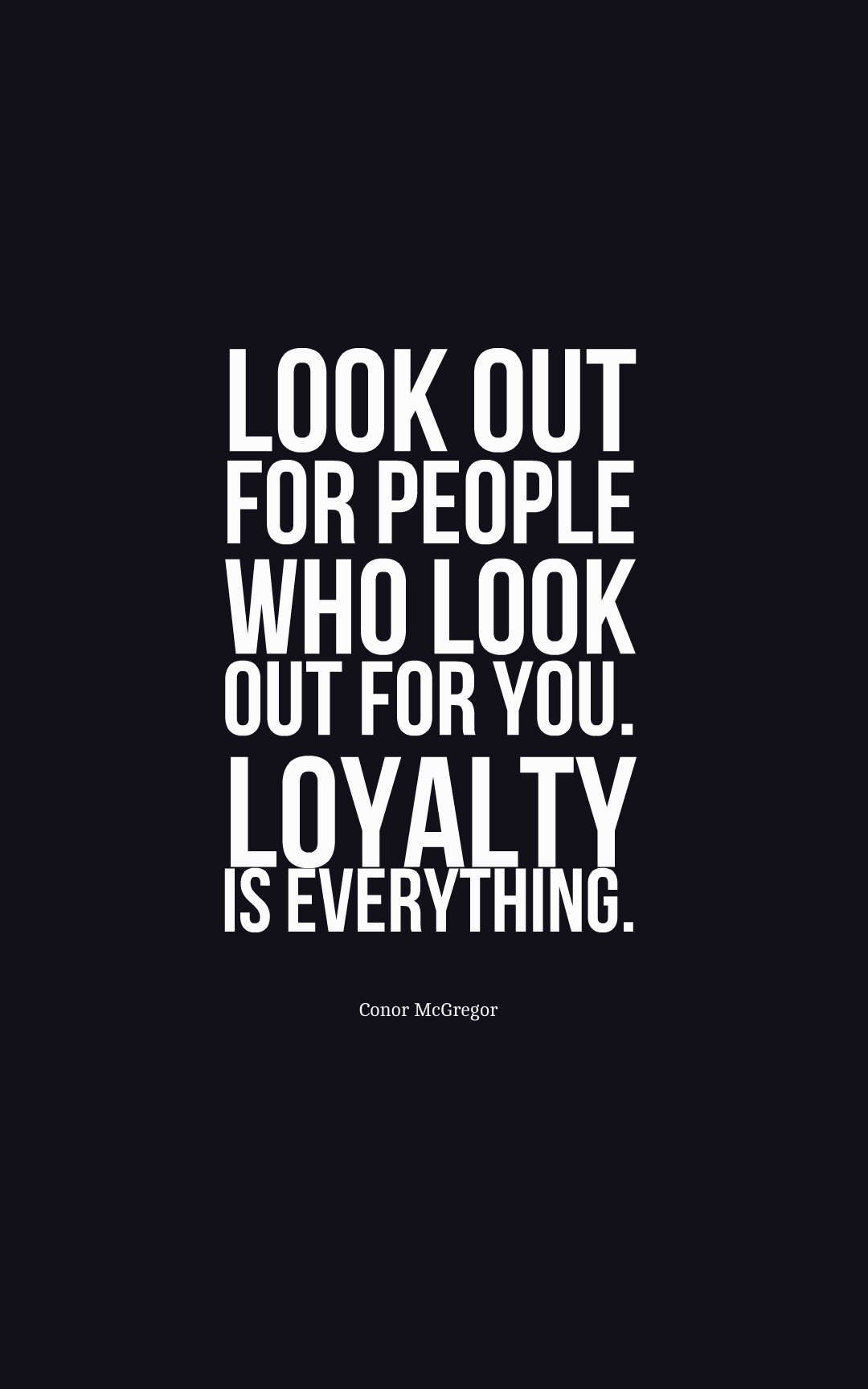 ---
"I reward loyalty with loyalty and disloyalty with distance." — Unknown
---
"Honesty and loyalty are key. If two people can be honest with each other about everything, that's probably the biggest key to success." — Taylor Lautner
---
"Better to have one woman on your side than ten men." — Robert Jordan
---
"The whole point of loyalty was not to change: stick with those who stuck with you." — Larry Mcmurtry
---
"Stay loyal to the people you love. Loyalty is everything." — Unknown
---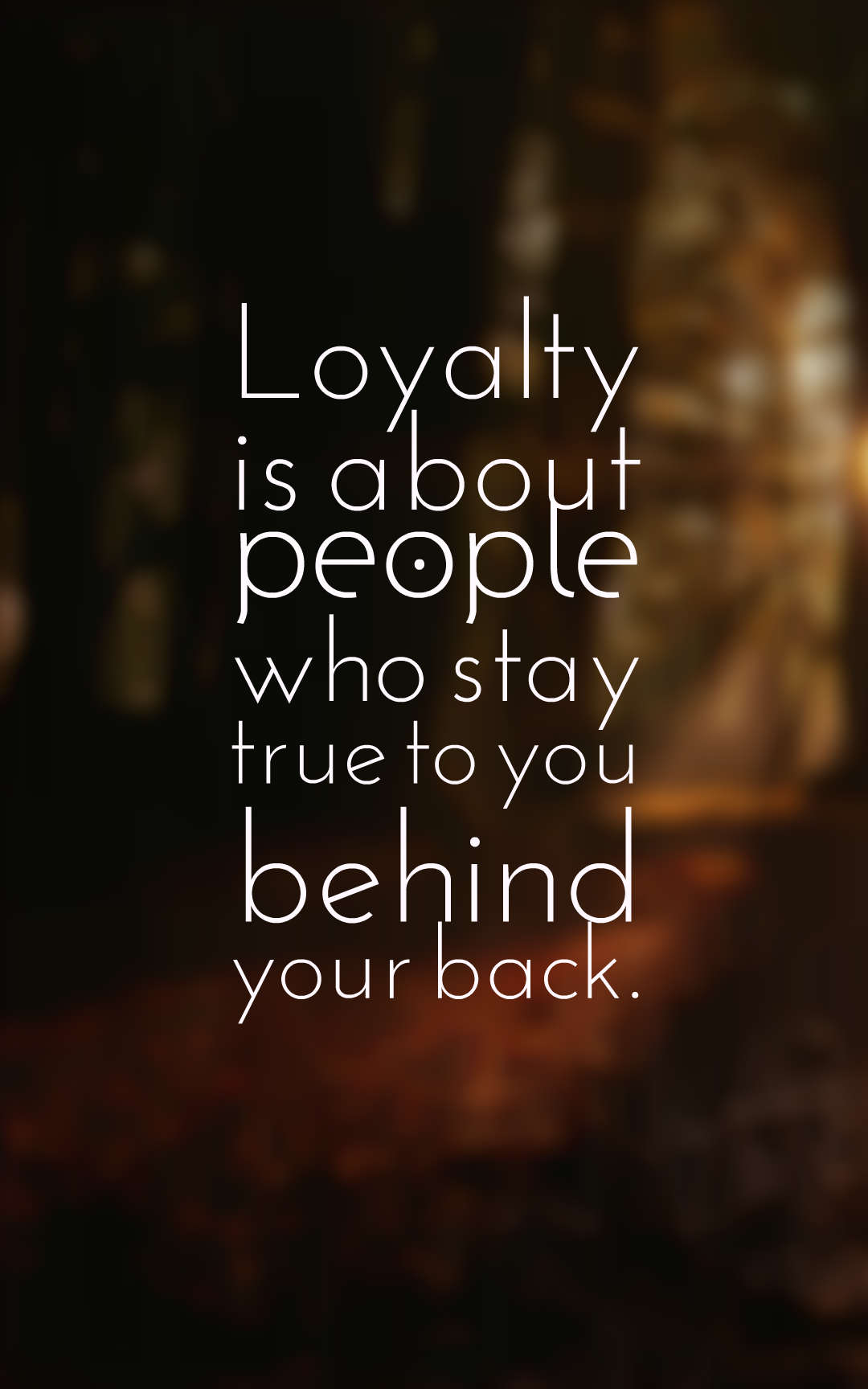 ---
"All blood does is make you related. But loyalty? It's loyalty that makes you Family." — Chris Diaz
---
"Loyalty to petrified opinion never yet broke a chain or freed a human soul." — Mark Twain
---
"Loyalty is the strongest glue which makes a relationship last for a life time." — Unknown
---
"The strength of brand loyalty begins with how your product makes people feel." — Jay Samit
---
"Loyalty is a feature in a boy's character that inspires boundless hope." — Sir Robert Baden-Powell
---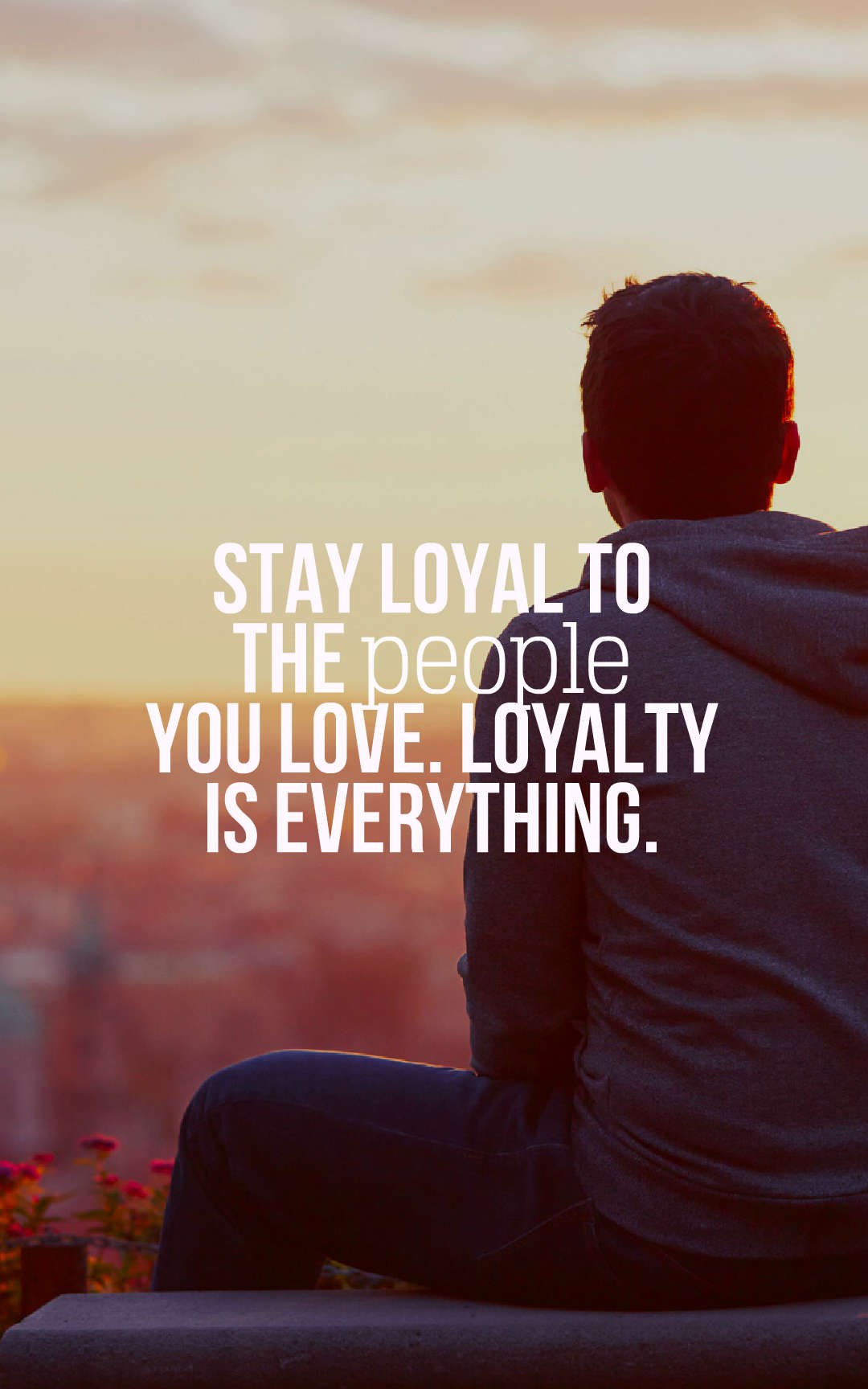 ---
"Life has taught me that you can't control someone's loyalty, No matter how good you are to them, doesn't mean that they will treat you the same." — Trent Shelton
---
"A man with no loyalty will leave you once the road darkens." — Unknown
---
"I believe in loyalty. When a woman reaches a certain age she likes, she should stick with it." — Eva Gabor
---
"The crowning characteristic of love is always loyalty." — Jeffrey Holland
---
"Be with a leader when he is right, stay with him when he is still right, but, leave him when he is wrong." — Abraham Lincoln
---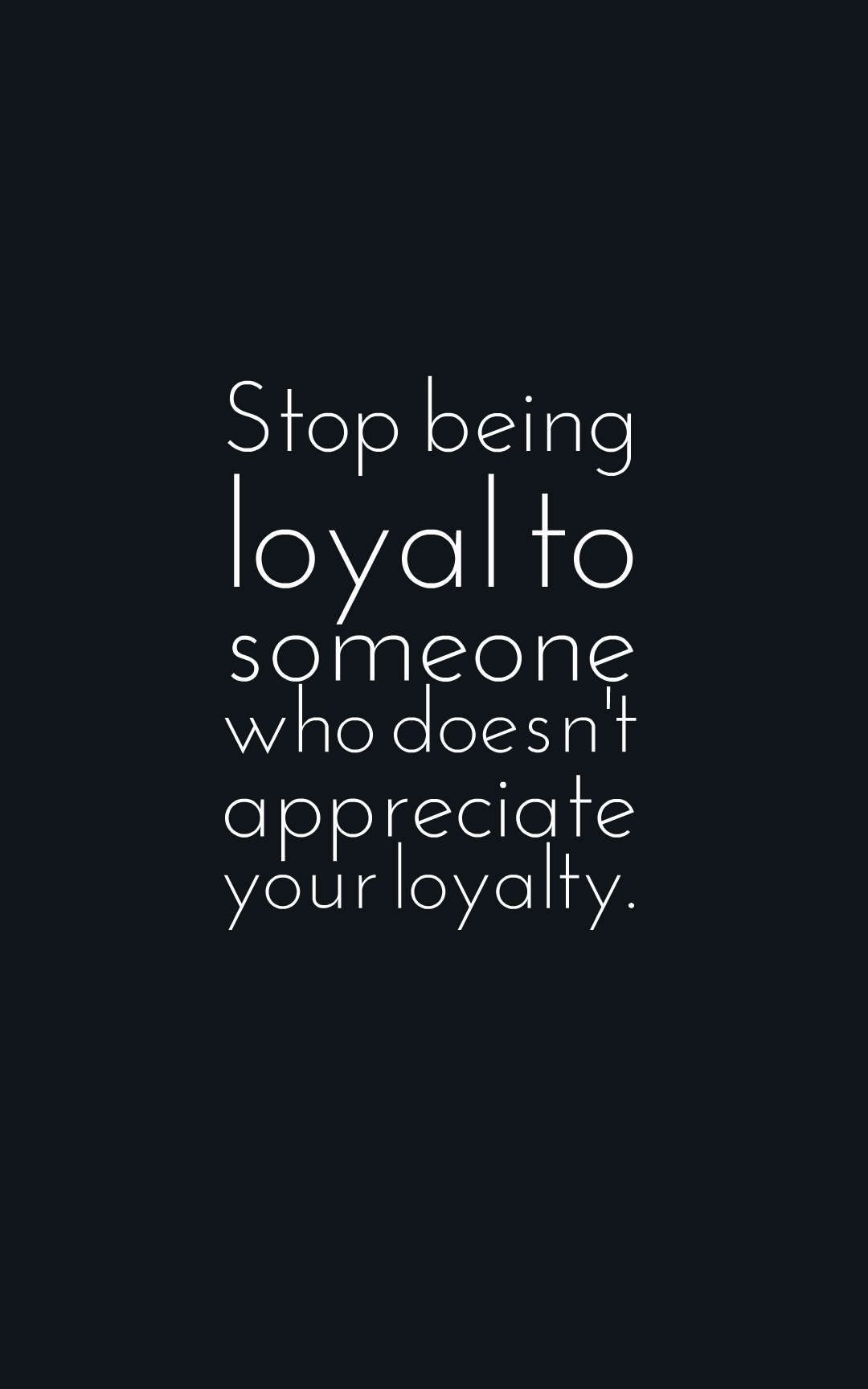 ---
"I'll take fifty percent efficiency to get one hundred percent loyalty." — Samuel Goldwyn
---
"Respect is earned, Honesty is appreciated, Love is gained and Loyalty is returned." — Unknown
---
"You don't earn loyalty in a day. You earn loyalty day-by-day." — Jeffrey Gitomer
---
"You give loyalty, you'll get it back. You give love, you'll get it back." — Tommy Lasorda
---
"The only people I owe my loyalty to are the ones who never made me question theirs." — Joe Mehl
---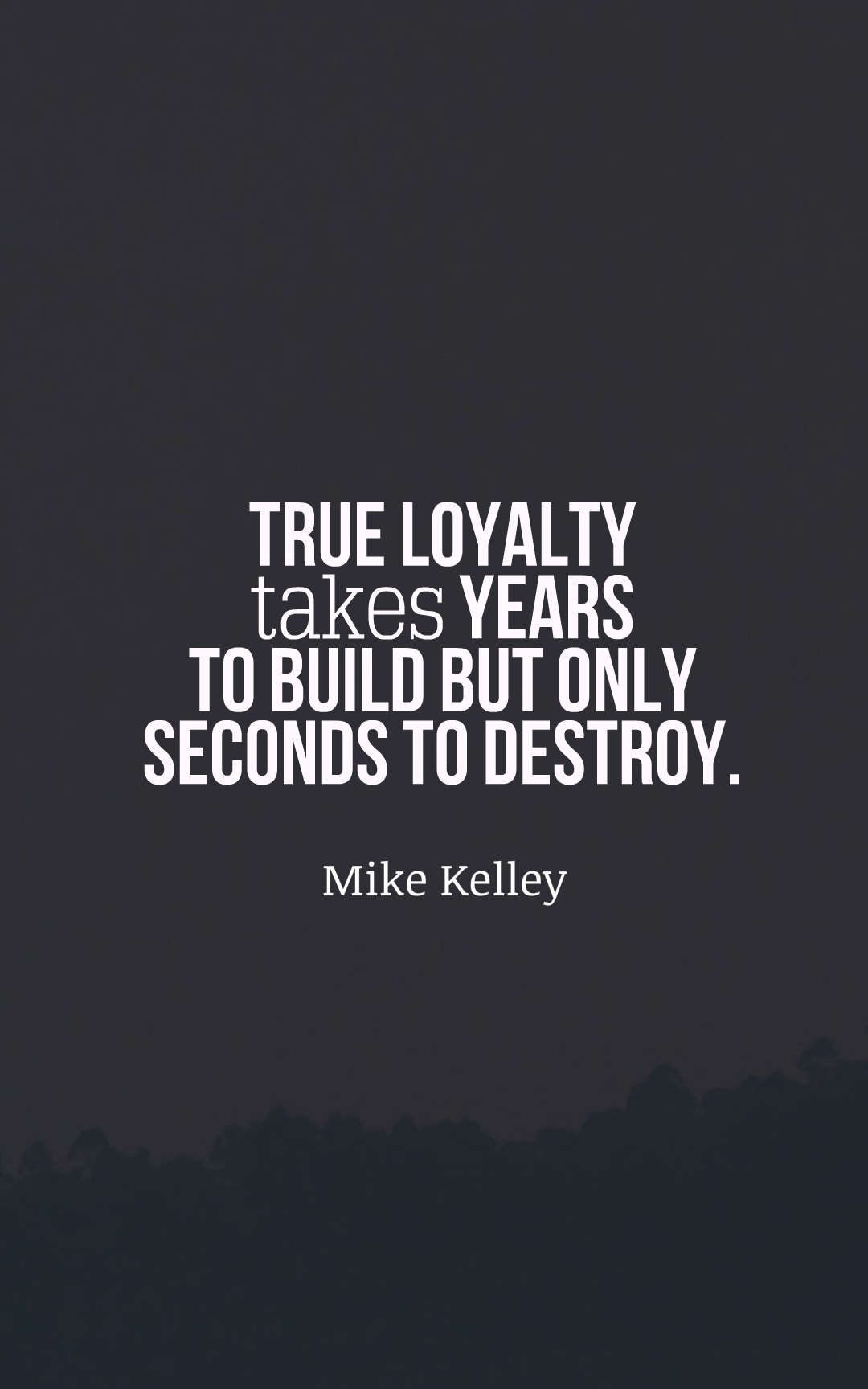 ---
"Staying with someone who doesn't appreciate you isn't loyalty, it's stupidity." — Unknown
---
"Unless you can find some sort of loyalty, you cannot find unity and peace in your active living." — Josiah Royce
---
"If a man asks me for my loyalty…I will give him my honesty. If a man asks me for my honesty…I will give him my loyalty!" — John Boyd
---
"There's something wrong with your character if opportunity controls your loyalty." — Unknown
---
"Cheating is a choice, not a mistake. Loyalty is a responsibility, not a choice." — Unknown
---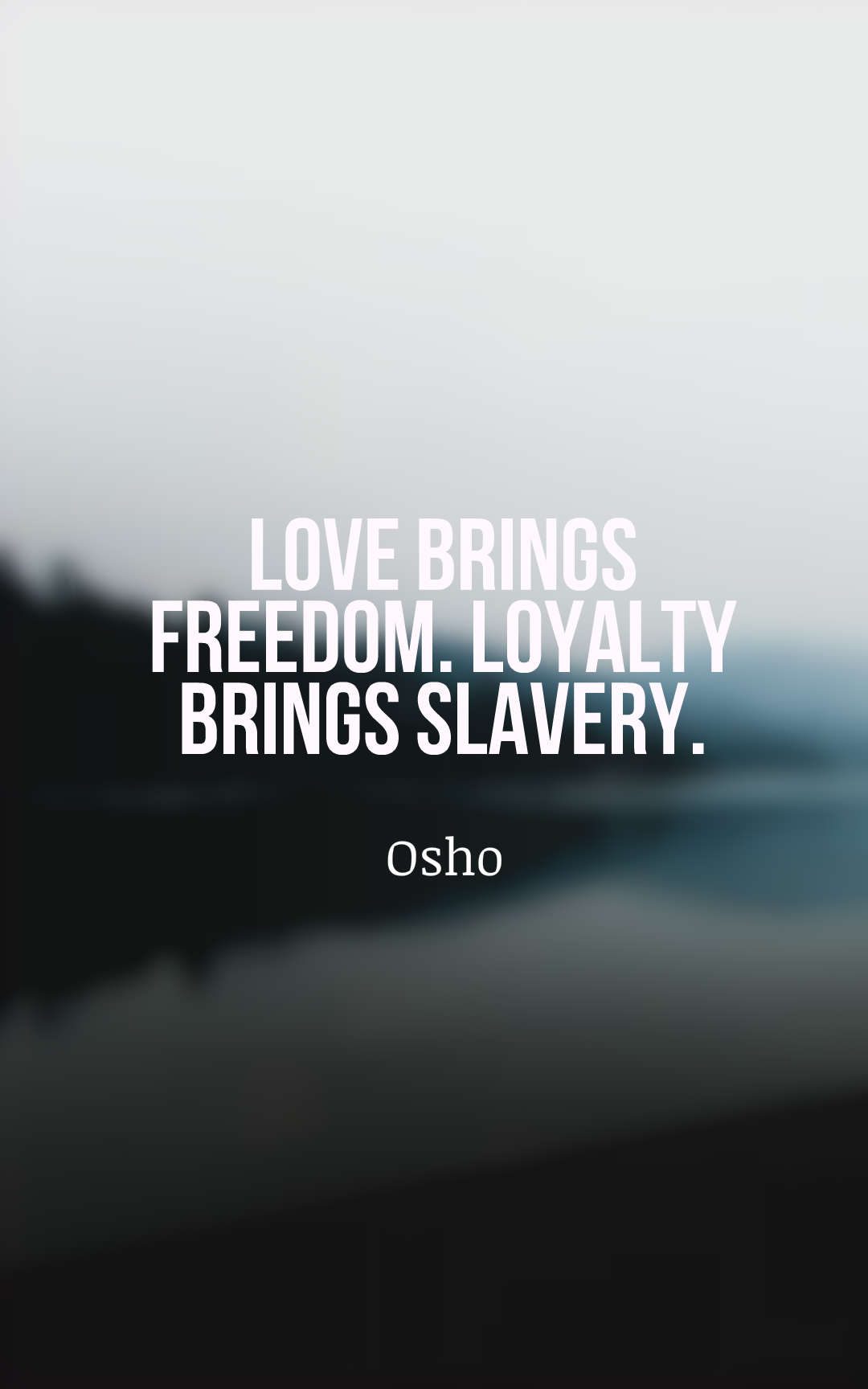 ---
"If having a soul means being able to feel love and loyalty and gratitude, then animals are better off than a lot of humans." — James Herriot
---
"Loyalty is hard to find. Trust is easy to lose. Actions speak louder than words." — Unknown
---
"A trusting heart will follow, only those who truly follow their heart." — Anthony Liccione
---
"Love brings freedom. Loyalty brings slavery." — Osho
---
"The only honest reaction and true loyalty that we get is from our animals." — Dick Van Patten
---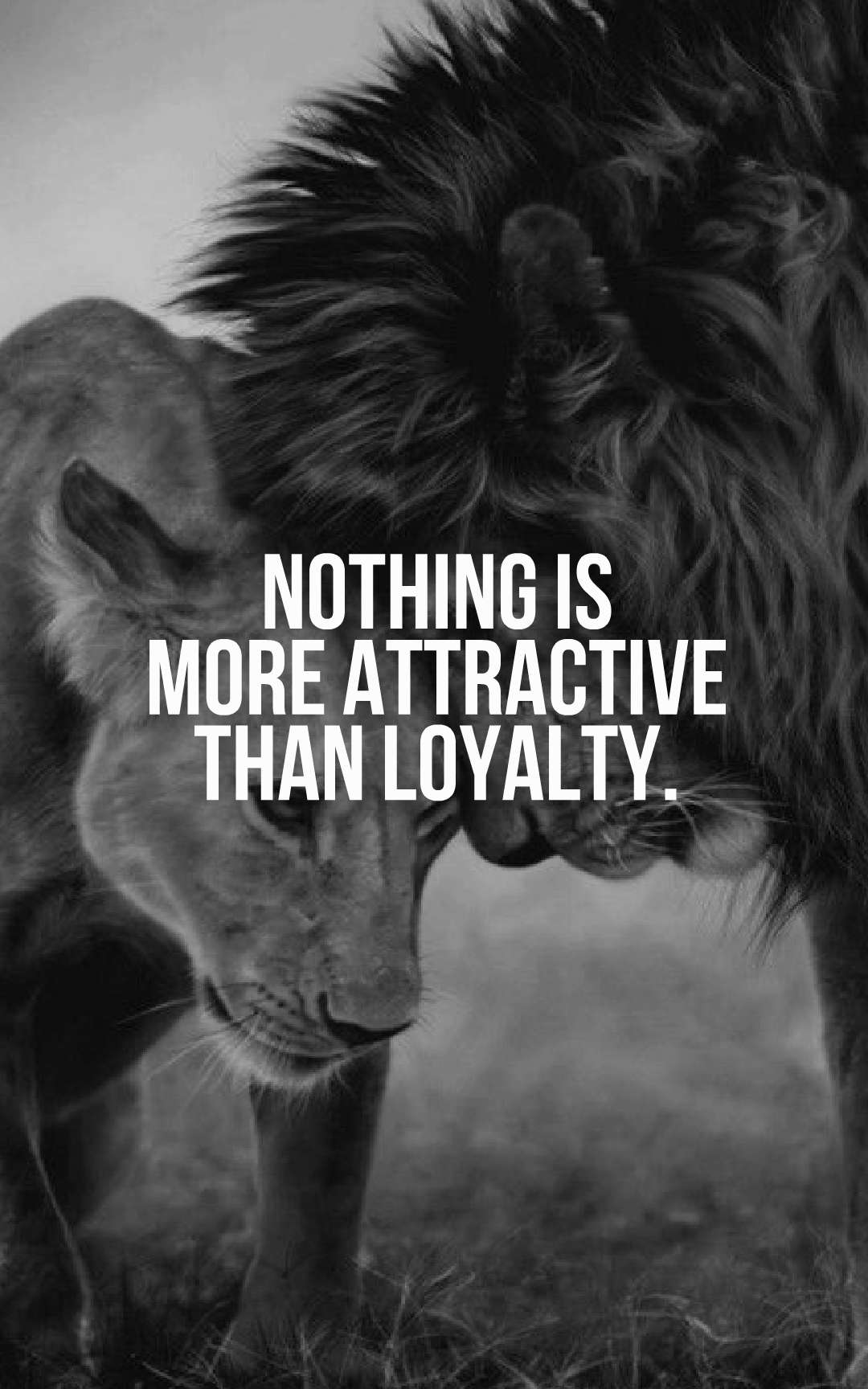 ---
"No matter you born poor, but your loyalty will make you rich person." — Unknown
---
"Always be careful of your friend who loves your enemy; you either trust such a fellow for your life or for your death!" — Ernest Agyemang Yeboah
---
"I believe in loyalty and trust. I believe loyalty is built on trust." — Disney Princess
---
"My whole thing is loyalty. Loyalty over royalty; word is bond." — Fetty Wap
---
"Lack of loyalty is one of the major causes of failure in every walk of life." — Napoleon Hill
---
"You will find the lies in the light and truth in the dark" — Treyco
---
"I'm getting too old to be around people who don't understand the concept of loyalty and honesty." — Unknown
---
"If you don't stand up to your fears, have bravery, loyalty, and you don't have friends, you'll never win. You'll never feel better about yourself." — Luke Benward
---
"I don't need material things just give me loyalty and keep it real with me." — Unknown
---
"I'd rather die than live without passion." — Jeon Jungkook
---
"The best quality a person can have is loyalty." — Unknown
---
"Loyalty and devotion lead to bravery. Bravery leads to the spirit of self-sacrifice. The spirit of self-sacrifice creates trust in the power of love." — Morihei Ueshiba
---
"Loyalty is everything and if you can't give me that then just leave me alone." — Unknown
---
"Loyalty is just the wheels on the bus … meaning that it keeps things moving but it's neutral when it comes to the direction they move in." — M.R. Carey
---
"Nothing is more attractive than loyalty." — Unknown
---
Hopefully you will enjoy these inspiring collection of loyalty quotes and sayings. please don't forget to share these quotes.