-Advertisement-
Helping hands are always better than those which are doing nothing for humanity except claims and promises helping others is great virtue only that person can help humanity which have respect and pain for his fellow men which have sight to see the sorrow of his fellow men and presenting tribute to those helping hands we have a inspiring collection of helping others quotes.
-Advertisement-
Helping others give peace and calmness because it is in nature of human beings that when he help someone he feel lightly like they have full fill his responsibility and a burden is fading away from his shoulders. So
following are beautiful collection of inspirational helping others quotes and sayings which will encourage you more to help your fellow men.
Helping Others Quotes
---
"An effort made for the happiness of others lifts us above ourselves." — Lydia M. Child
---
"Find out how much God has given you and from it take what you need; the remainder is needed by others." — Saint Augustine
---
"A kind gesture can reach a wound that only compassion can heal." — Steve Maraboli
---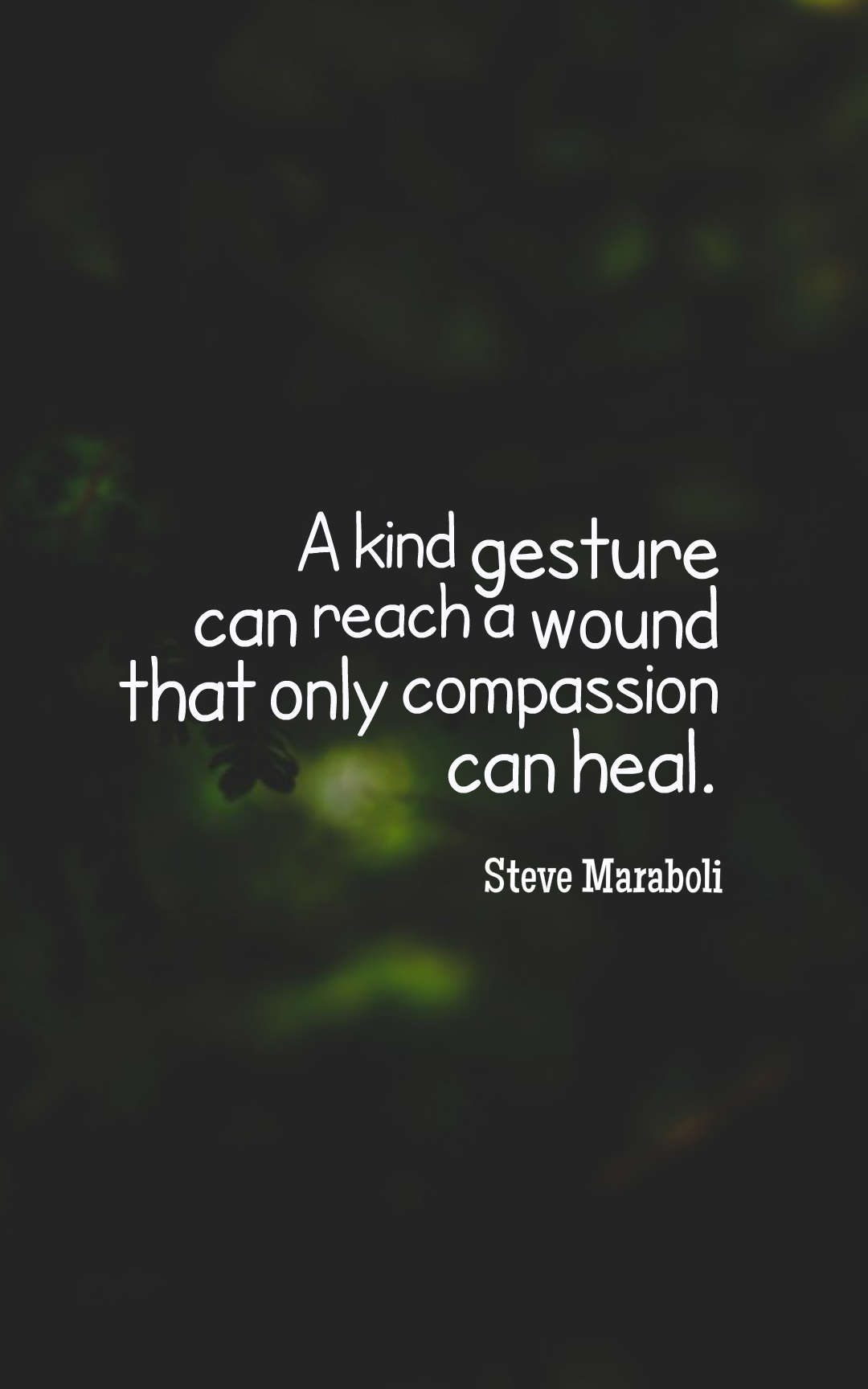 -Advertisement-
---
"Helping others, encouraging others, are often acts of being kind that have more meaning that you may realize." — Catherine Pulsifer
---
"Service to others is the rent you pay for your room here on earth." — Muhammad Ali
---
"Doing nothing for others is the undoing of ourselves." — Horace Mann
---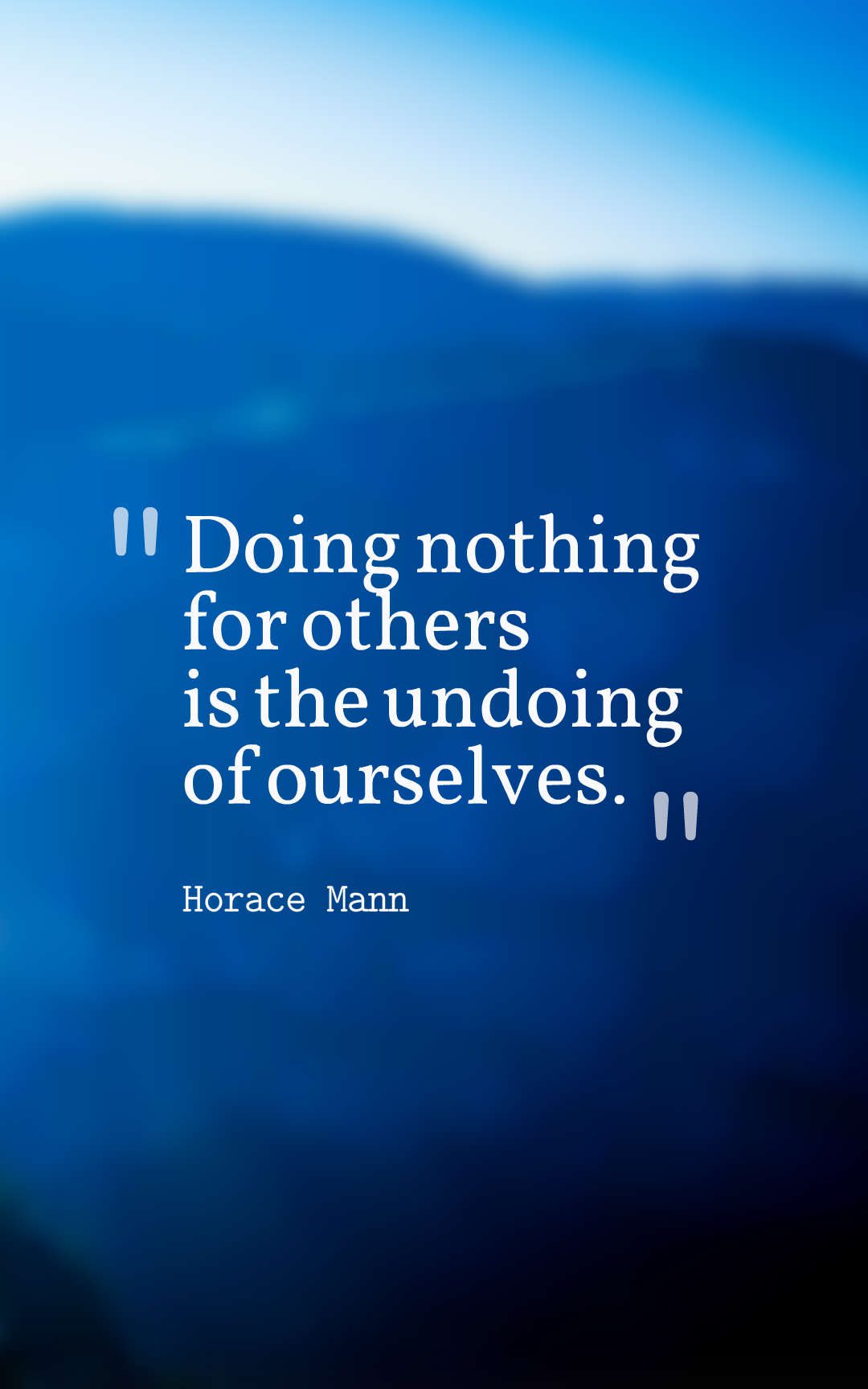 ---
"The desire to help others is not necessarily incompatible with the desire to help oneself." — Khang Kijarro Nguyen
---
"If you have much, give of your wealth; if you have little, give of your heart." — Arabian Proverb
---
"Earn your success based on service to others, not at the expense of others." — H. Jackson Brown, Jr.
---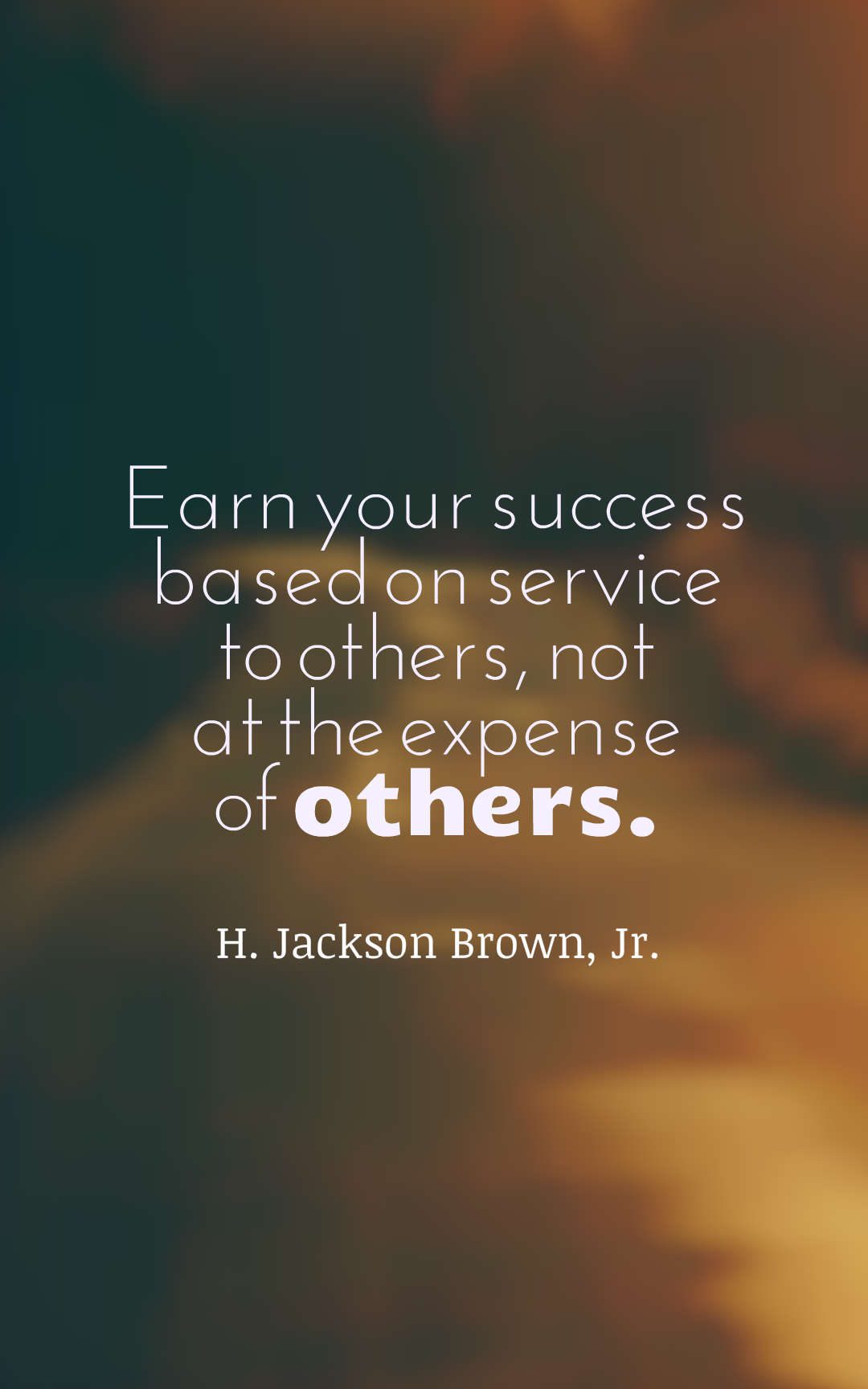 ---
"Helping others, without expecting anything in return is what true self-worth is all about." — Gavin Bird
---
"Charity sees the need not the cause." — German Proverb
---
"Give, but give until it hurts." — Mother Teresa
---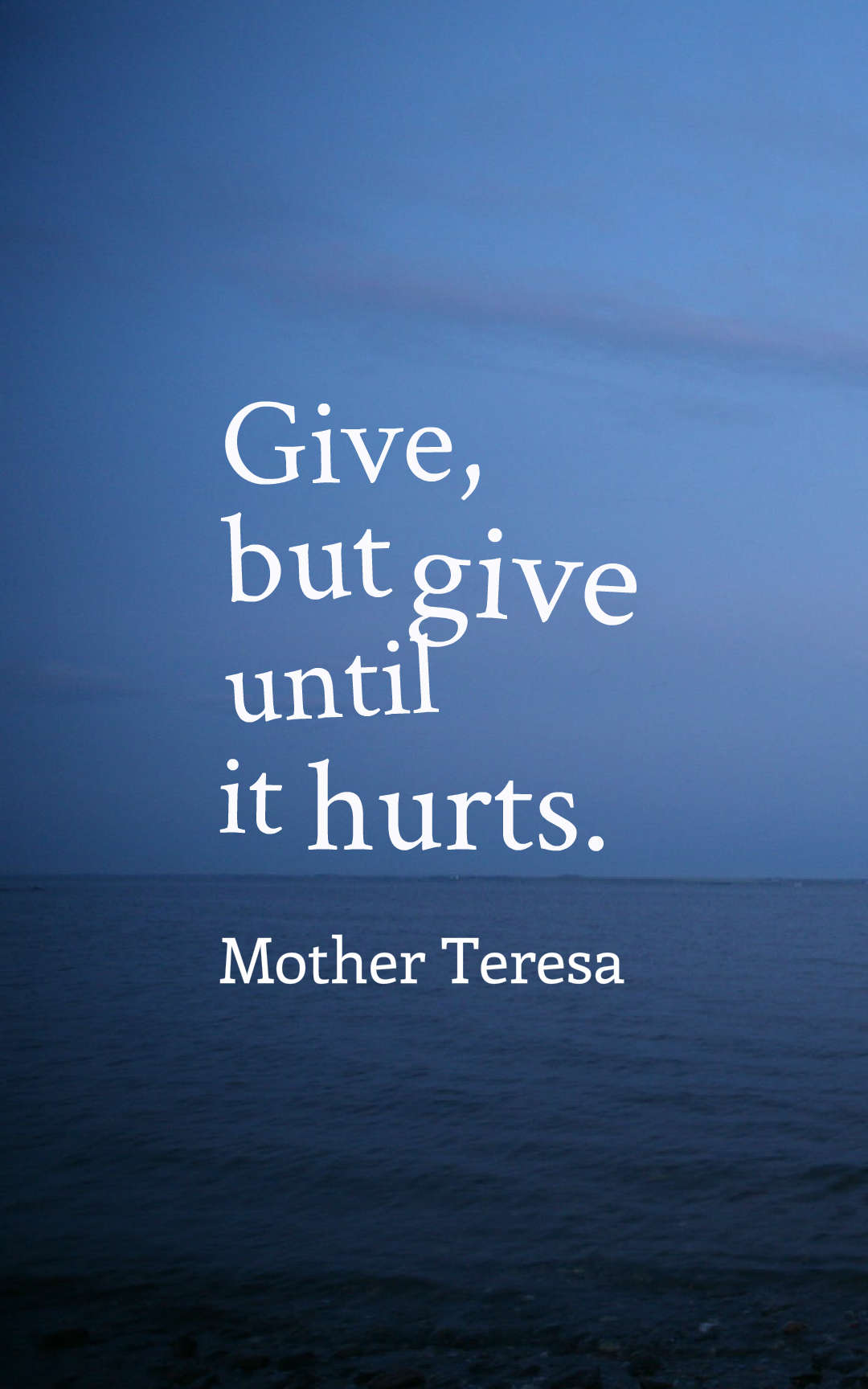 ---
"Service to humanity is service to God." — Lailah Gifty Akita
---
"Do not wait for leaders; do it alone, person to person." — Mother Teresa
---
"Help others achieve their dreams and you will achieve yours." — Les Brown
---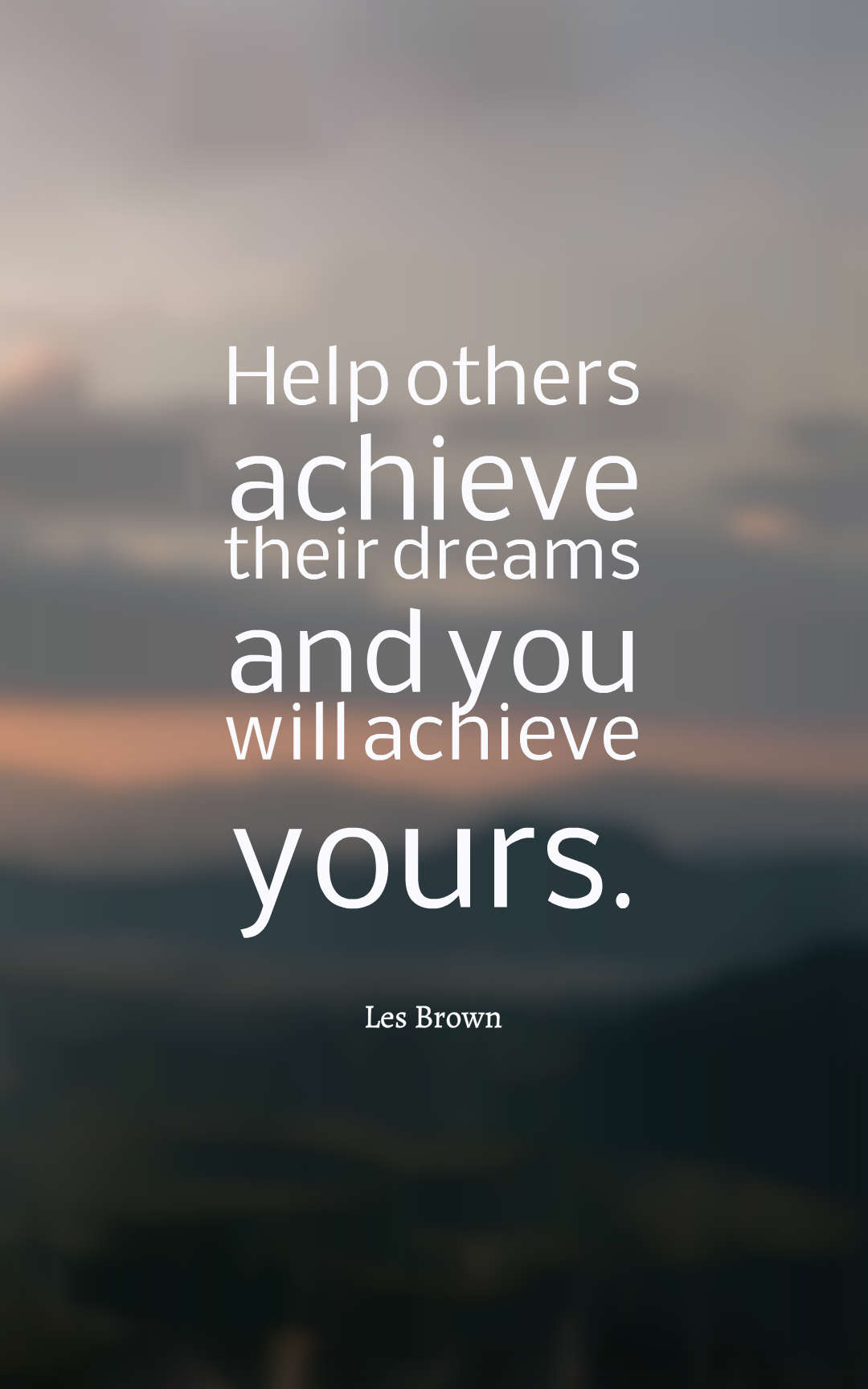 ---
"It is literally true that you can succeed best and quickest by helping others to succeed." — Napoleon Hill
---
"Lifting others would earn you respect." — Unknown
---
"If you light a lamp for somebody, it will also brighten your path." — Buddha
---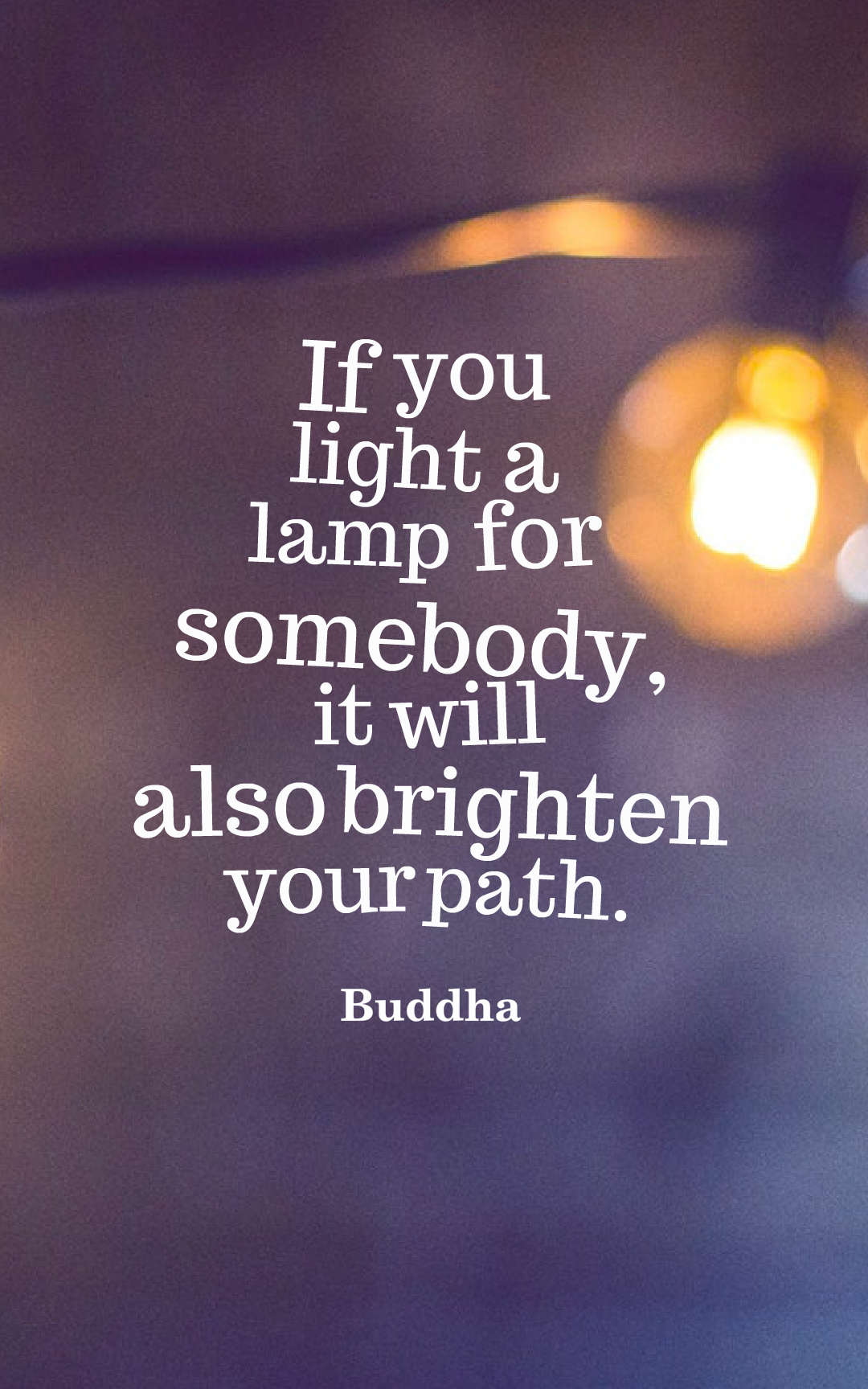 ---
"The more I help others to succeed, the more I succeed." — Ray Kroc
---
"We can't help everyone, but everyone can help someone." — Ronald Reagan
---
"No one has ever become poor by giving." — Anne Frank
---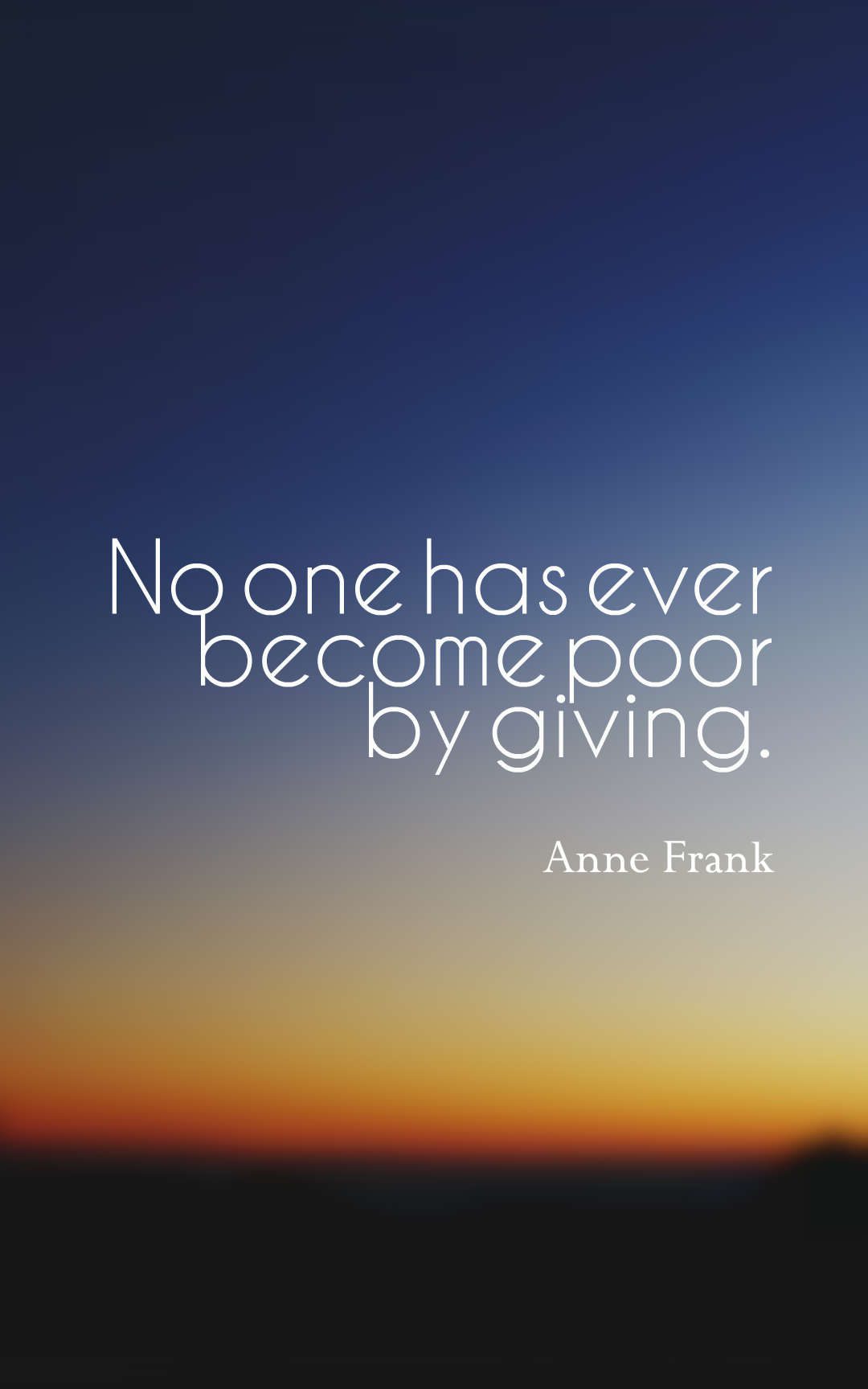 ---
"Only by giving are you able to receive more than you already have." — Jim Rohn
---
"The strongest people make time to help others, even if they are struggling with their own problems." — Unknown
---
"No one is useless in this world who lightens the burdens of another." — Charles Dickens
---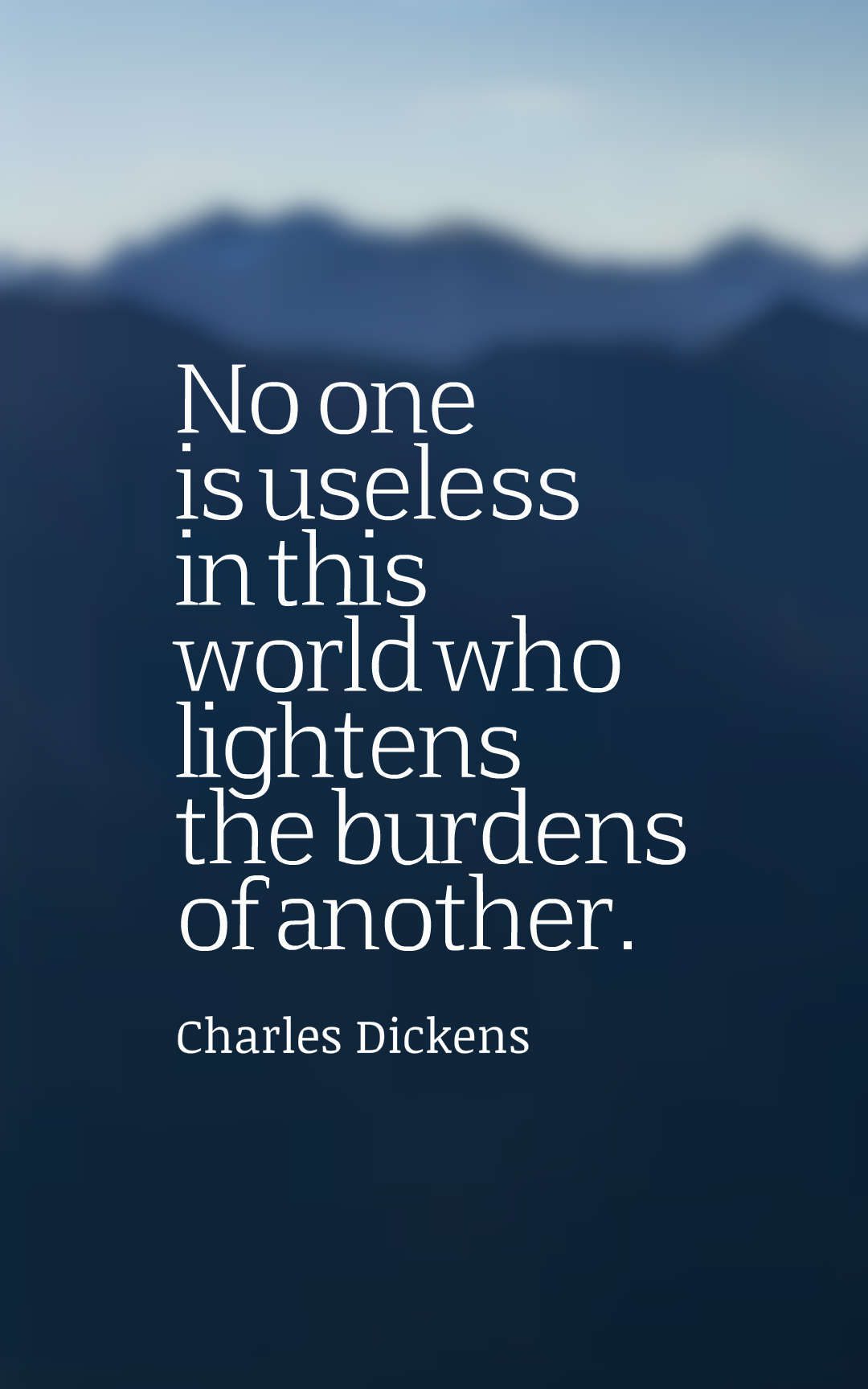 ---
"Somewhere along the way, we must learn that there is nothing greater than to do something for others." — Martin Luther King Jr.
---
"Helping others is like helping yourself." — Henry Flagler
---
"Strong people don't put others down… They lift them up." — Michael P. Watson
---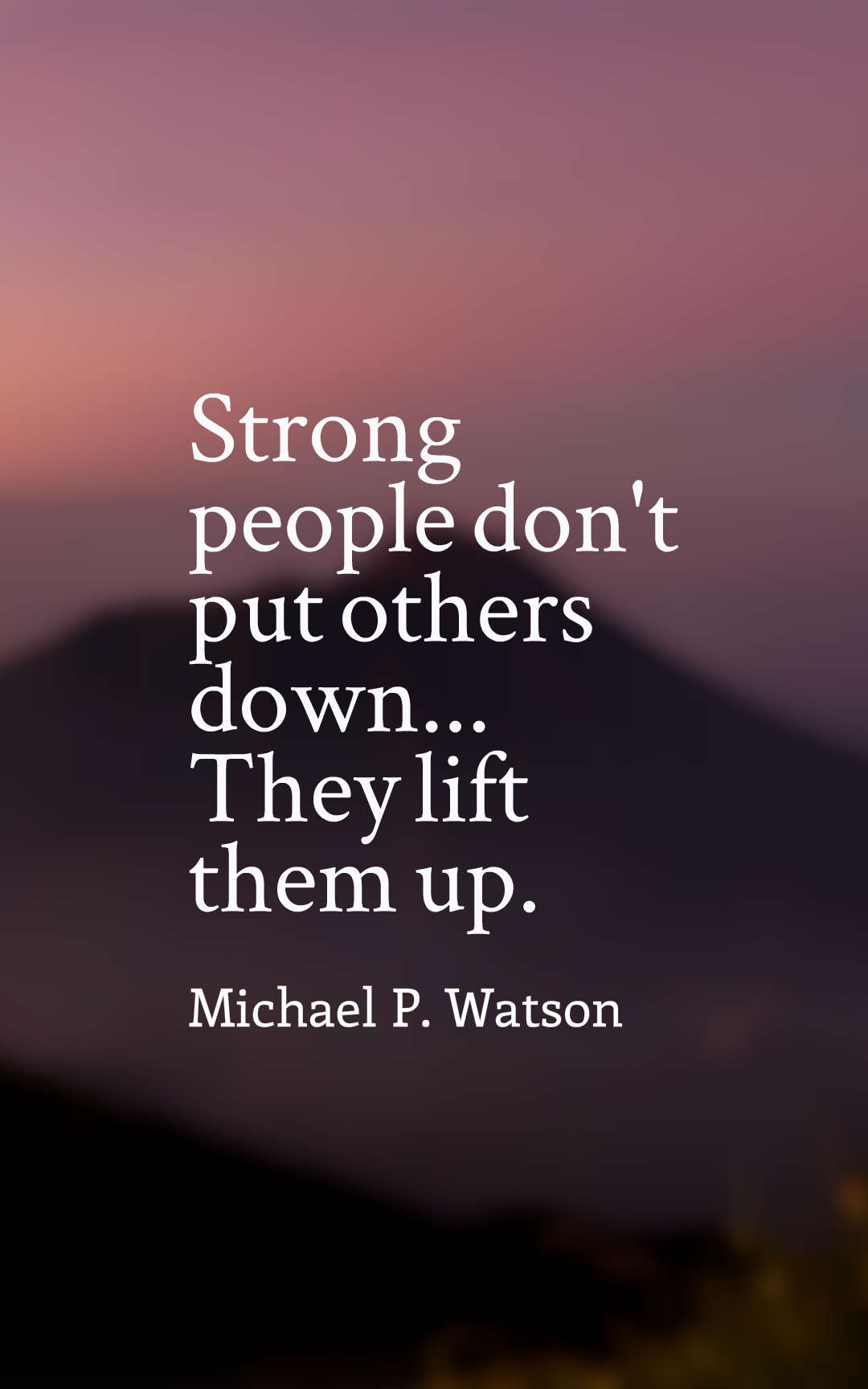 ---
"Helping others is the secret sauce to a happy life." — Todd Stocker
---
"Help people, even when you know they can't help you back." — Unknown
---
"The best way to find yourself is to lose yourself in the service of others." — Mahatma Gandhi
---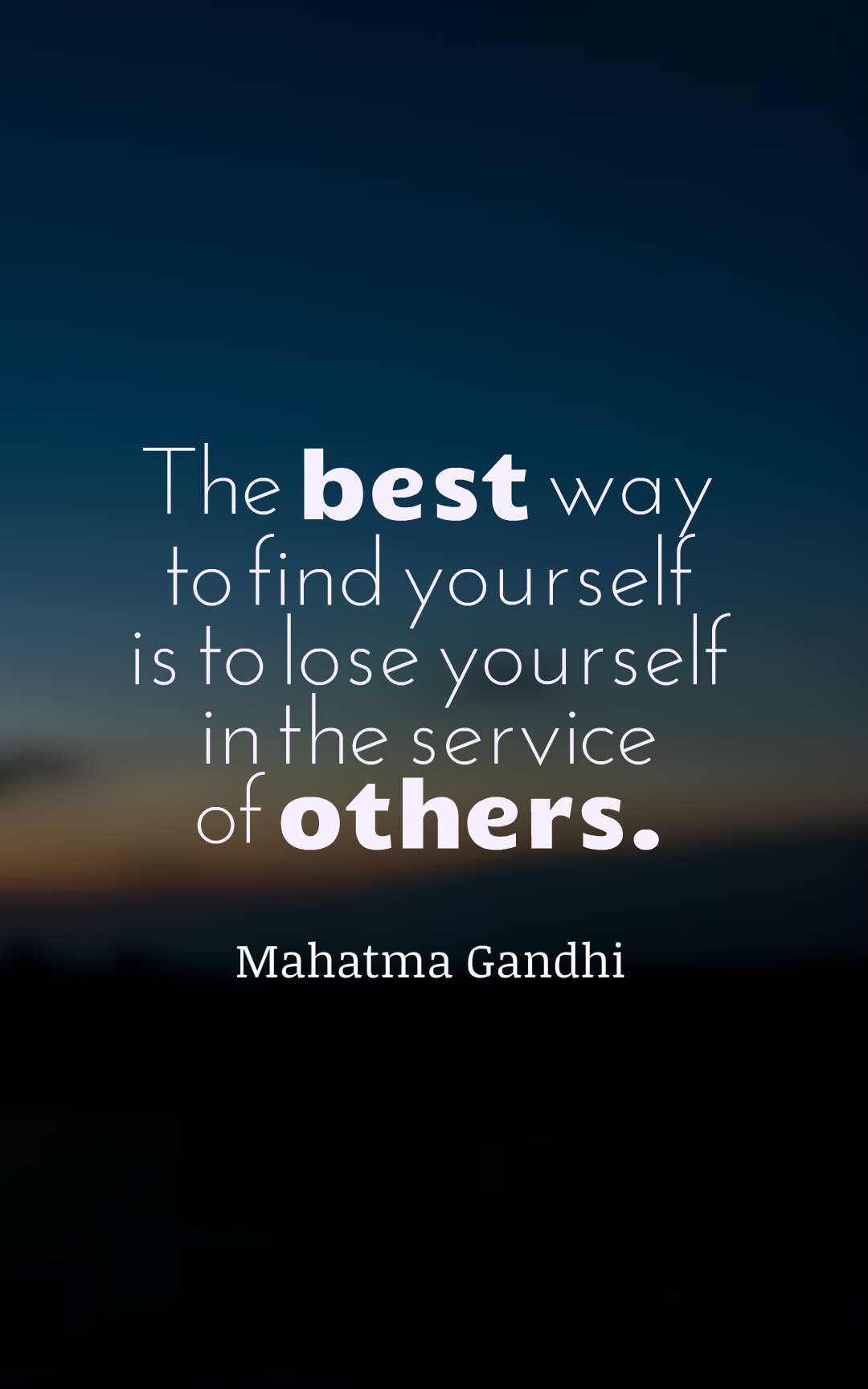 ---
"Never underestimate the difference YOU can make in the lives of others. Step forward, reach out and help. This week reach to someone that might need a lift." — Pablo
---
"Being of service to others is what brings true happiness." — Marie Osmond
---
"The purpose of human life is to serve, and to show compassion and the will to help others." — Albert Schweitzer
---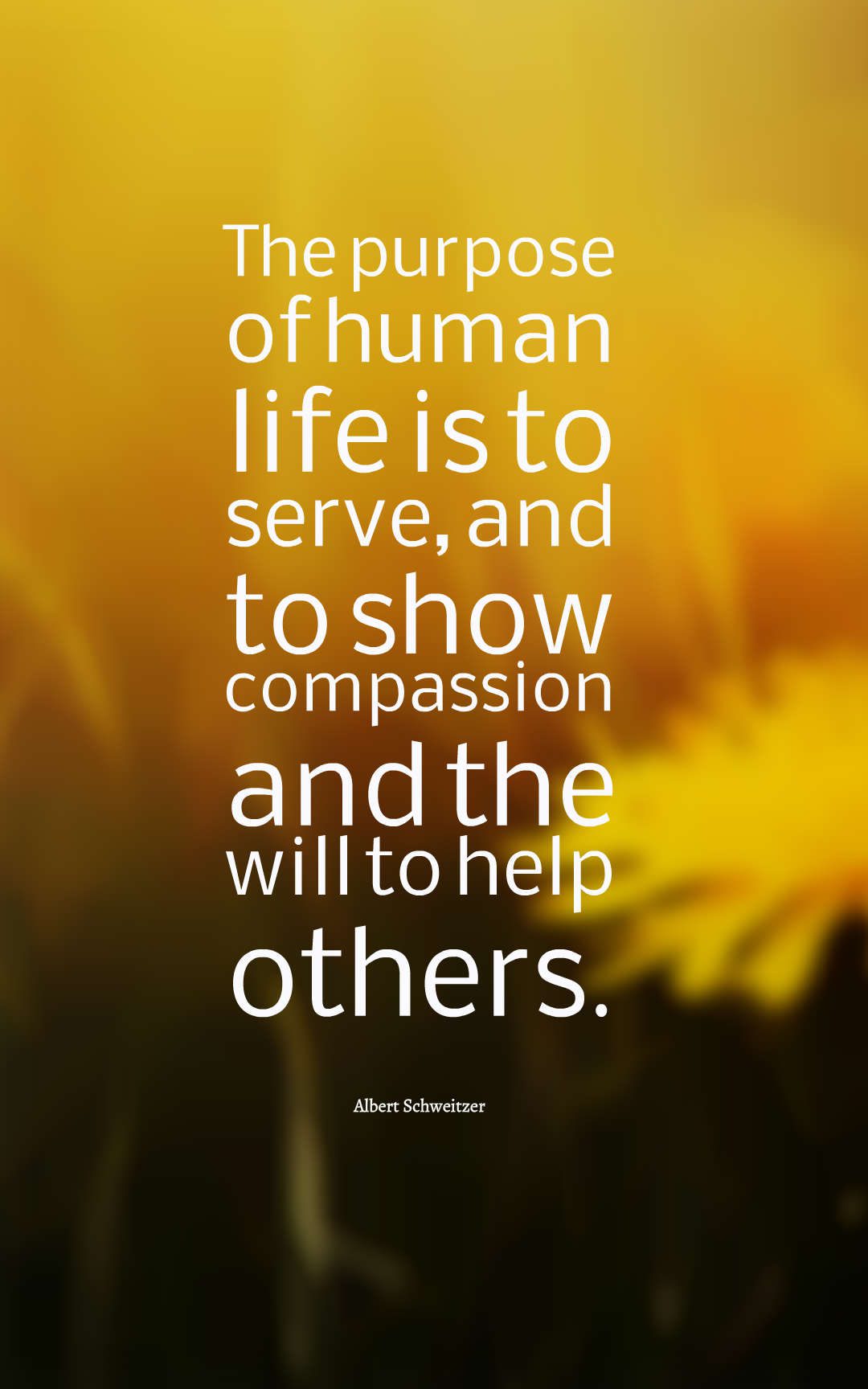 ---
"People appreciate and never forget that helping hand especially when times are tough." — Catherine Pulsifer
---
"Do to others as you would have them do to you." — Luke 6:31
---
"The purpose of life is not to be happy. It is to be useful, to be honorable, to be compassionate, to have it make some difference that you have lived and lived well." — Ralph Waldo Emerson
---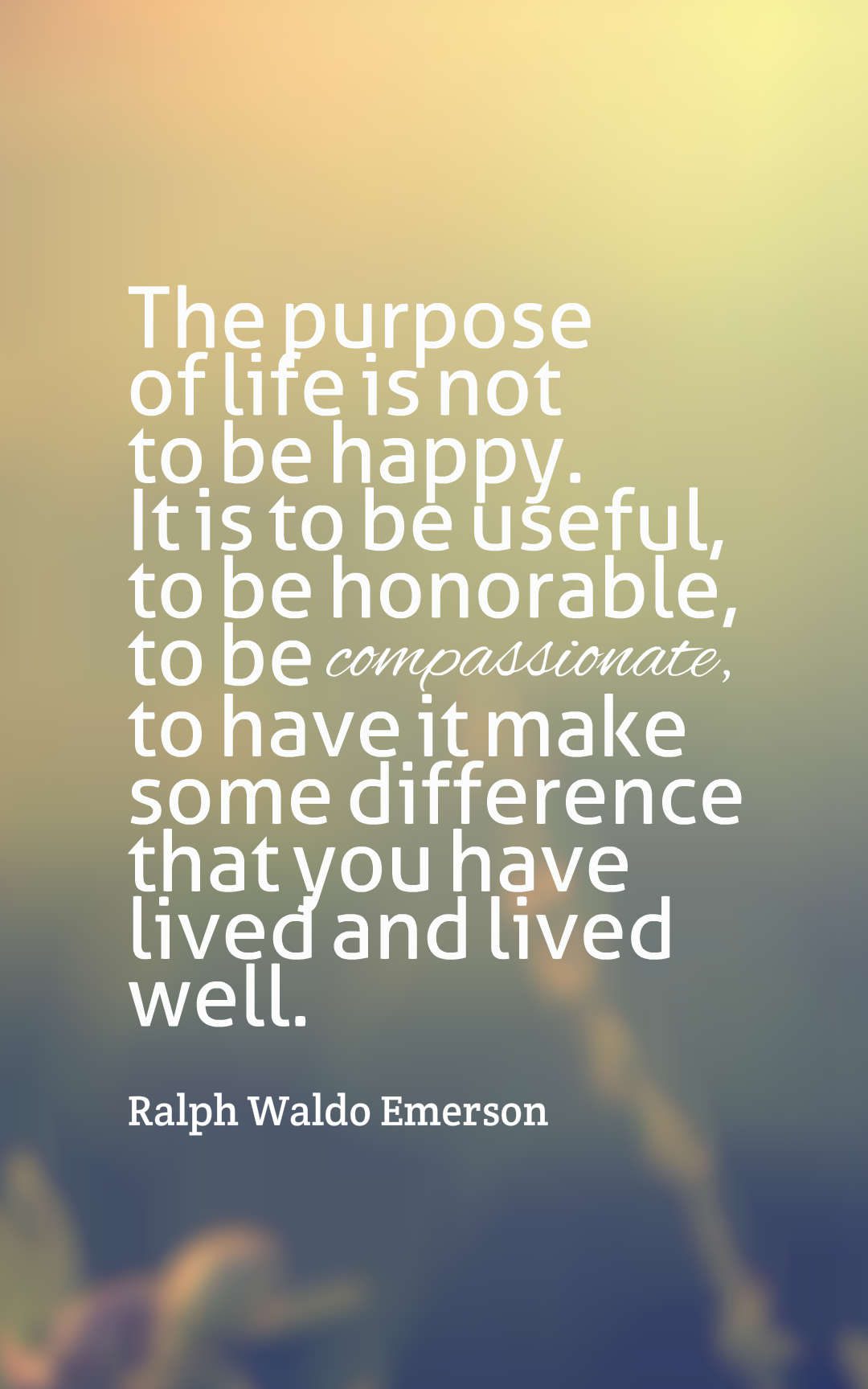 ---
"Never look down on anybody unless you're helping him up." — Jesse Jackson
---
"We rise by lifting others." — Robert G. Ingersoll
---
"There is no exercise better for the heart than reaching down and lifting people up." — John Holmes
---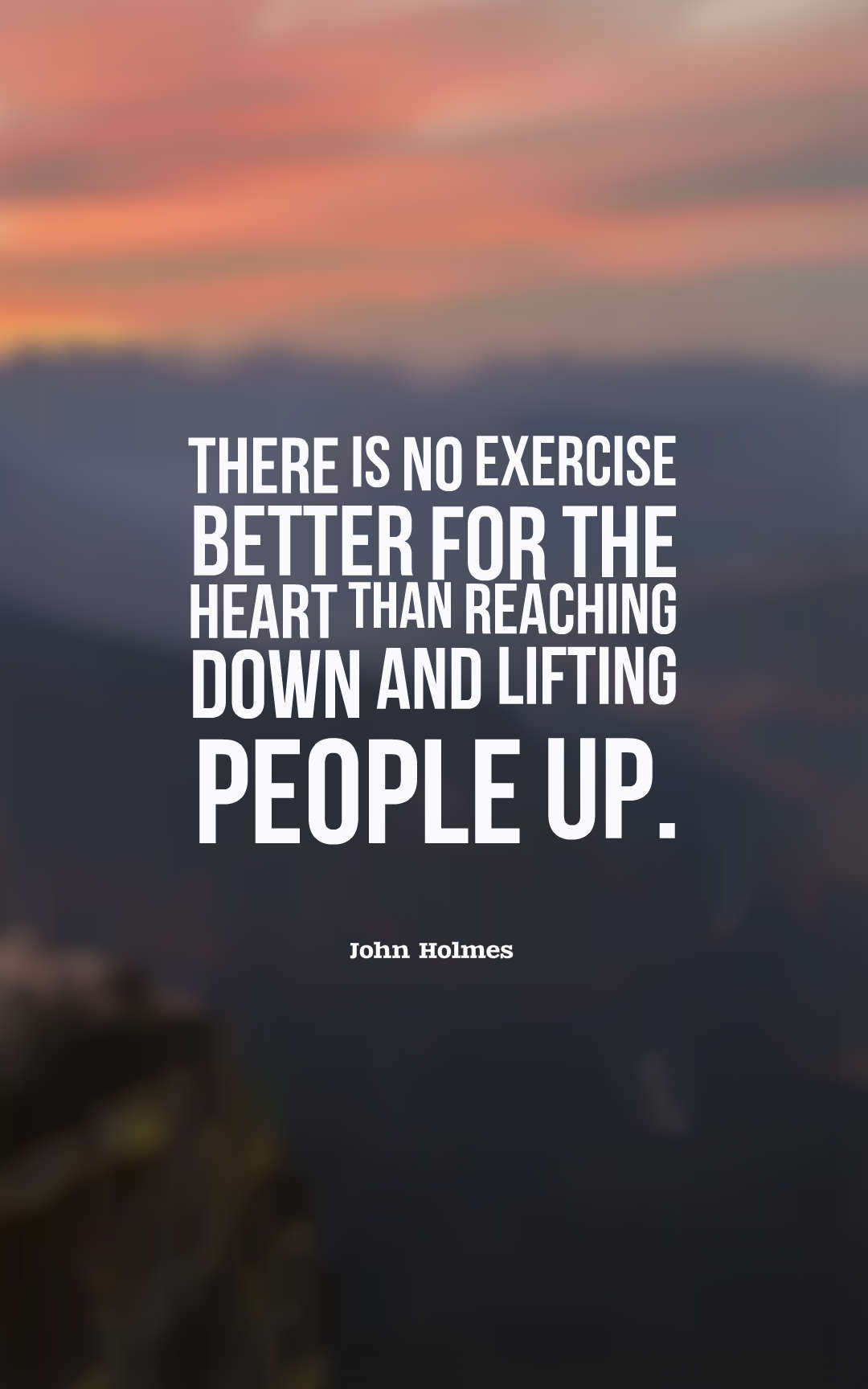 ---
"I think when you work really hard and you help others, God helps you get what you want." — Gina Rodriguez
---
"For it is in giving that we receive." — Francis of Assisi
---
"We only have what we give." — Isabel Allende
---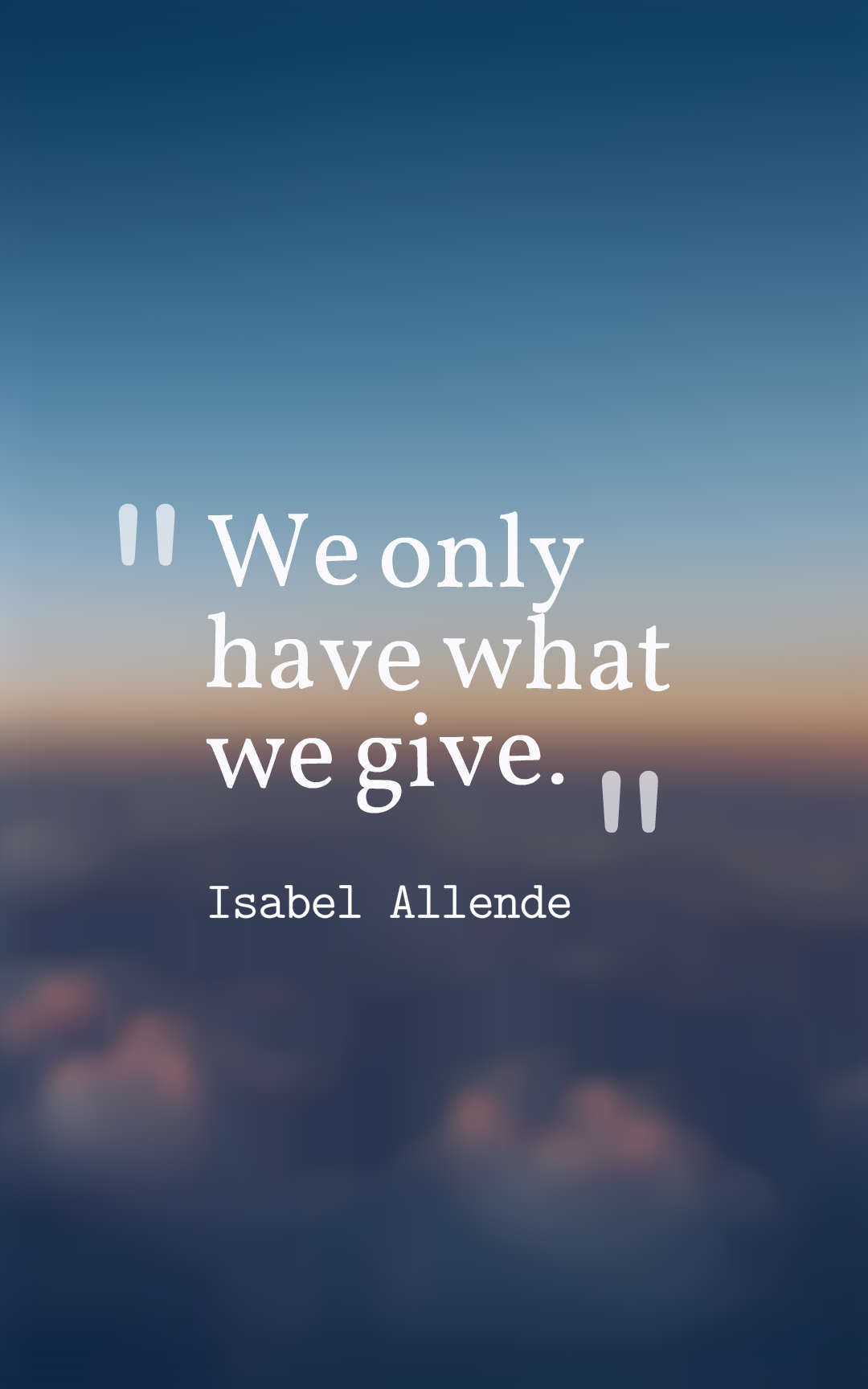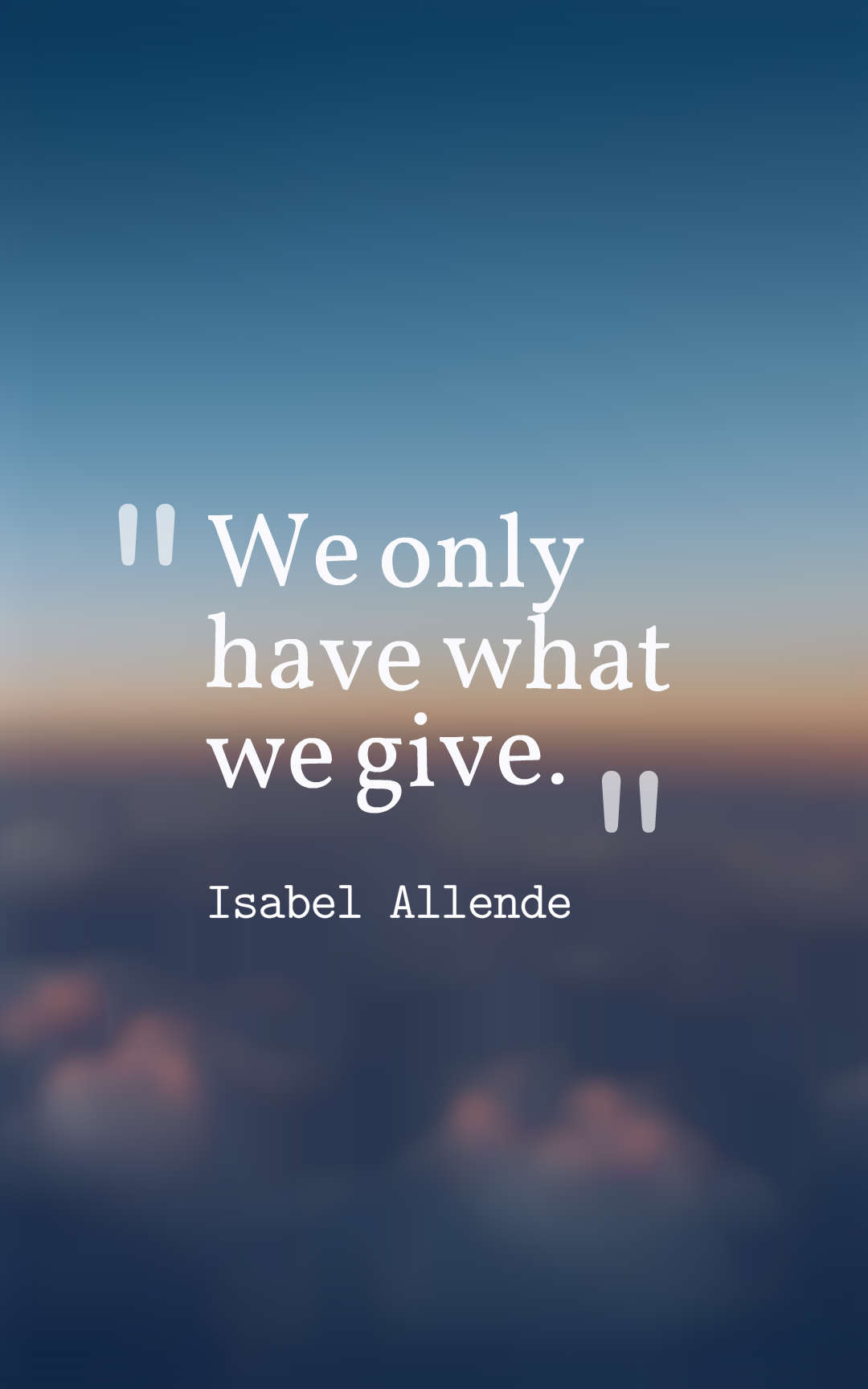 ---
"Once I leave this earth, I know I've done something that will continue to help others." — Jackie Joyner-Kersee
---
"The best way to help those who are behind you is to heed those before you." — Jack Hyles
---
"When we give cheerfully and accept gratefully, everyone is blessed." — Maya Angelou
---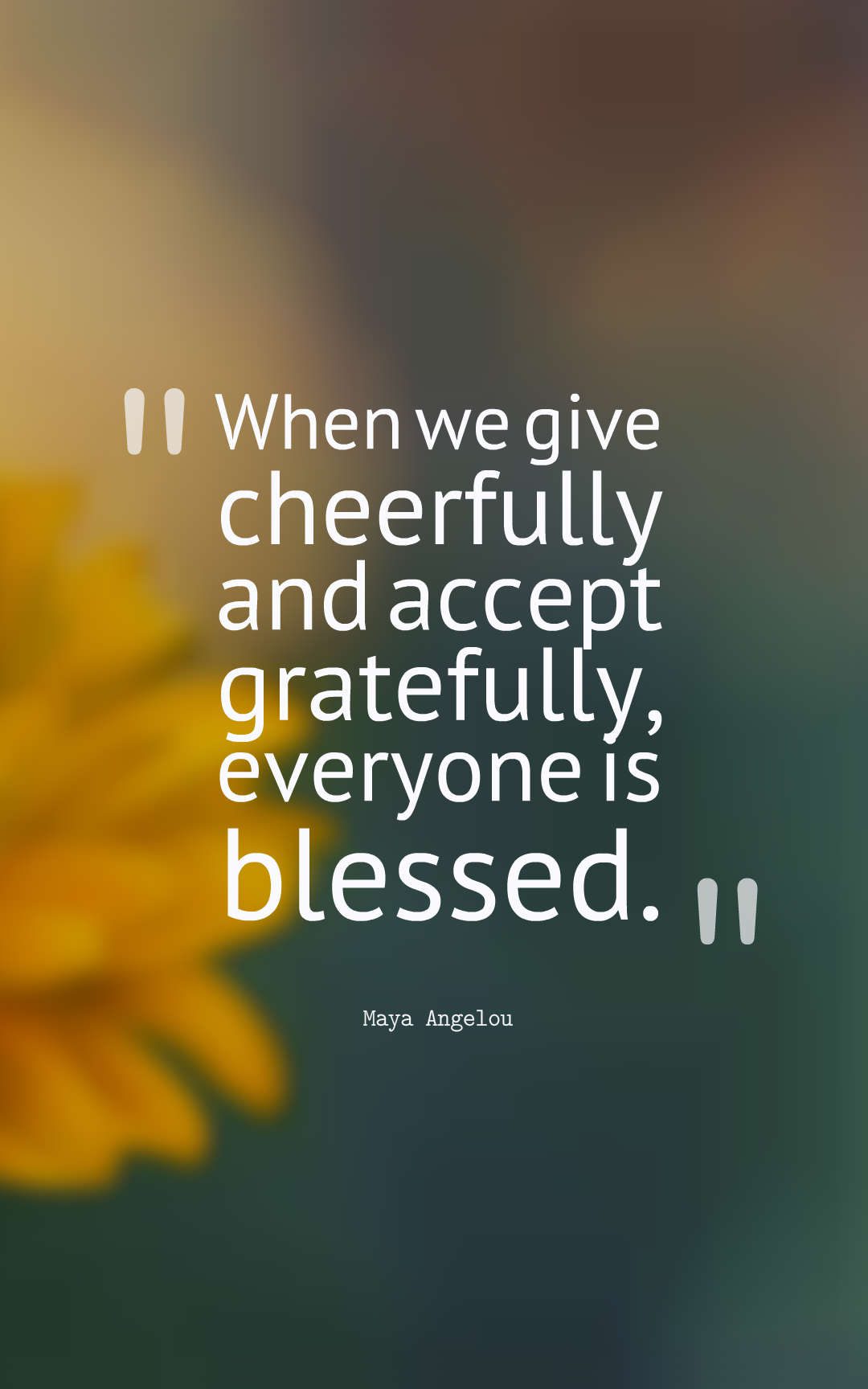 ---
"If you're not making someone else's life better, then you're wasting your time. Your life will become better by making other lives better." — Will Smith
---
"There are those who give with joy, and that joy is their reward." — Kahlil Gibran
---
"Our prime purpose in this life is to help others. And if you can't help them, at least don't hurt them." — Dalai Lama
---
"By helping others, you will learn how to help yourselves." — Aung San Suu Kyi
---
"Build your reputation by helping other people build theirs." — Anthony J. D'Angelo
---
"As you grow older, you will discover that you have two hands, one for helping yourself, the other for helping others." — Audrey Hepburn
---
"It's good to be authentic, to help other people, but if it's not helping other people, then don't do it" — Billie Lourd
---
"We are not about creating a Forrest dynasty, we're about helping others." — Andrew Forrest
---
"Too often, I've put my career and helping others ahead of my own needs." — Karen McCarthy
---
"That's the most gratifying thing in the world, helping each other." — Craig Robinson
---
"I realised that we're all equal – it's all about helping each other." — Benjamin Clementine
---
"Everything good that's ever happened to me came out of helping others." — Danny Trejo
---
"I'm most proud of helping so many others achieve their dreams as founders." — David Cohen
---
"Helping others isn't a chore; it is one of the greatest gifts there is." — Liya Kebede
---
"Relationships are about helping motivate each other to be all that you can be." — David Archuleta
---
"Success is attaining your dream while helping others to benefit from that dream materializing." — Sugar Ray Leonard
---
"I've always been very good at helping other people finish their songs." — Rostam Batmanglij
---
"If me believing helping others should come before Instagram posts is 'stupid'… you got me right." — Dakota Meyer
---
"I love working with kids and helping others, so I feel like a career in teaching would be perfect." — Caroline Wozniacki
---
"Political service is important because it's about helping others help themselves. That was engrained in me from a young child." — Heather Bresch
---
"Dick and I became increasingly committed to helping other parents – parents from low-income families in particular." — Betsy DeVos
---
"Dallas is somebody who genuinely likes helping other people." — Scott Hall
---
"We need to redefine community and find a variety of ways of coming together and helping each other." — Sharon Salzberg
---
"I like helping other writers who don't know what to do or where to go in New York." — Peter Lerangis
---
"Financial globalisation and Islamist globalisation are helping each other out. Those two ideologies want to bring France to its knees." — Marine Le Pen
---
"Beyond helping other people build AI systems with Deeplearning.ai, I also hope to build some AI systems myself!" — Andrew Ng
---
"Science and mindfulness complement each other in helping people to eat well and maintain their health and well-being." — Thich Nhat Hanh
---
"In terms of helping people understand and know each other a little better, music is universal – universal and transporting." — Aretha Franklin
---
"Ever since I watched 'Roots,' I've dreamed of tracing my African ancestry and helping other people do the same." — Henry Louis Gates
---
"No matter what the relationship is, if it's a healthy relationship, there is a swing back and forth to anchoring each other, grounding each other and to helping each other process the difficult times." — Chris Sullivan
---
"Sometimes we are so busy helping others that we forget about ourselves. Remember, it's okay to say no and to ask others to carry their own weight." — Chris Gardner
---
"Everybody enjoys each other's success. We are always pushing each other to get better on the field and off the field, helping each other out in the nets or in the gym. That's the most important thing." — K. L. Rahul
---
"I don't think that anybody should be suspended for life for anything, other than murder. How is it helping someone to say, 'You're done forever, your life's over'?" — George Steinbrenner
---
"Why should every single character be an honor student who goes around helping others and never doing anything wrong? Is that like the rule or something?" — Mike Judge
---
"My job is making money, helping other people make money. I am spending money, trying to make sure more people get rich, because you cannot spend a lot of money, right? So my job is spending money, helping others. This is a headache." — Jack Ma
---
Hopefully you will enjoy these inspiring collection of Helping Others quotes and sayings. please don't forget to share these quotes.