Like and share our beautiful collection of inspirational Friendship quotes and sayings with images.
Beautiful Friendship Quotes
---
"Someone you met two weeks ago can have better intentions than someone you met two years ago. Don't let time fool you." — Unknown
---
"Many people will walk in and out of your life, but only true friends will leave footprints in your heart" — Eleanor Roosevelt
---
"A good friend is a connection to life – a tie to the past, a road to the future, the key to sanity in a totally insane world." — Lois Wyse
---
"There are friends, there is family, and then there are friends that become family." — Unknown
---
"Friendship is a warm feeling which comes from the inner core of the heart it cannot be buy or sell!" — Unknown
---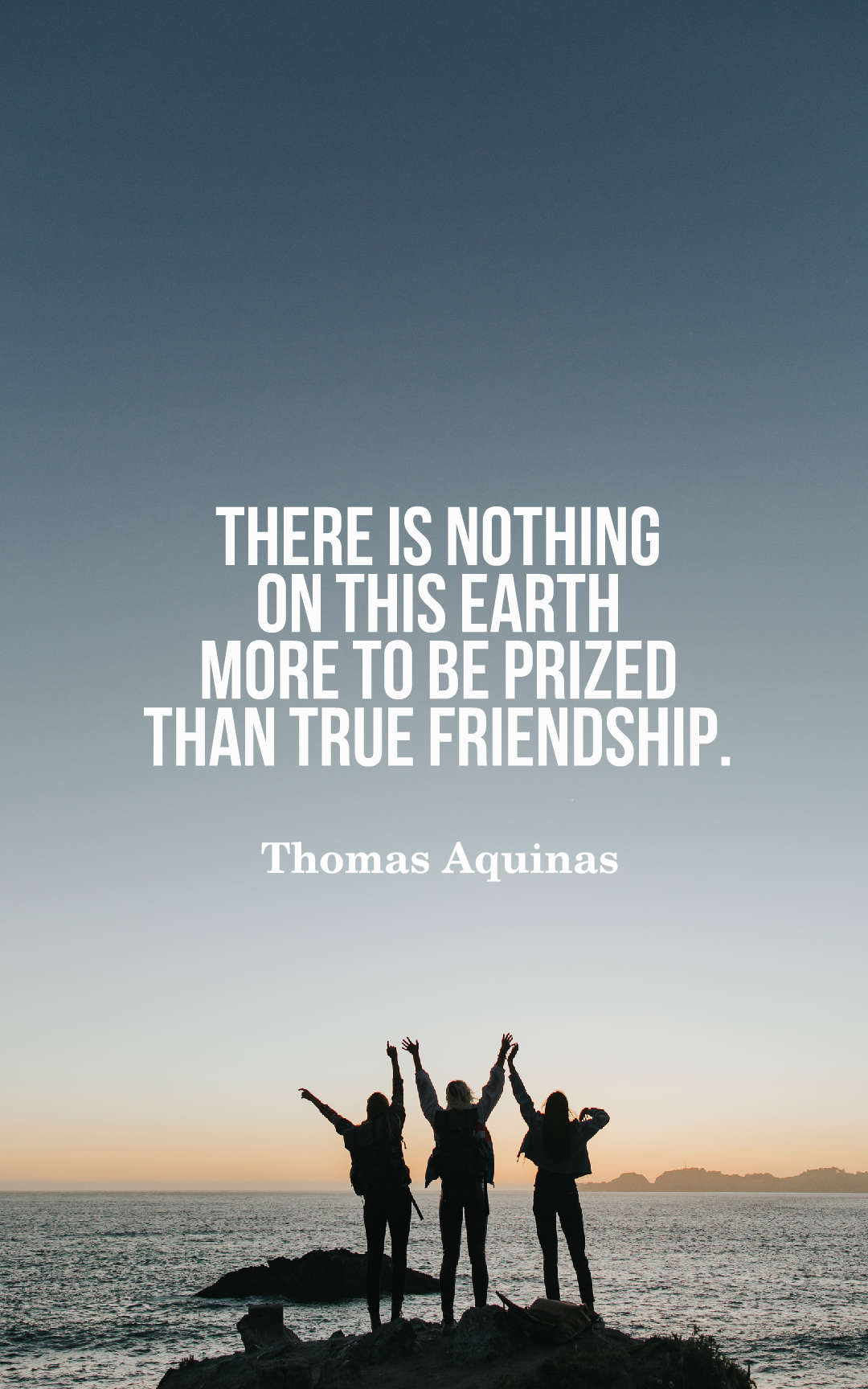 ---
"Good friends are like stars you don't always see them but you know they are there." — Christy Evans
---
"Good friends are hard to find and impossible to forget." — John Green
---
"A good friend is like a four-leaf clover: hard to find and lucky to have." — Unknown
---
"Any person can be nice to your face, but it takes a real friend to be nice behind your back." — Unknown
---
"The only way to have a friend is to be one." — Ralph Waldo Emerson
---
"Friends are the roses of life: pick them carefully and avoid the thorns." — Unknown
---
"Friendship is one mind in two bodies." — Mencius
---
"A friend is someone with whom you dare to be yourself." — Frank Crane
---
"One of the most beautiful qualities of true friendship is to understand and to be understood." — Lucius Annaeus Seneca
---
"True friends are those rare people who come to find you in dark places and lead you back to the light." — Steven Aitchison
---
---
"Sometimes being with your best friend is all the therapy you need." — Unknown
---
"Golden rules to feel happy meet a friend, call a friend, talk to your friend, hug a friend, and love a friend." — Unknown
---
"Friendship improves happiness and abates misery, by the doubling of our joy and the dividing of our grief." — Marcus Tullius Cicero
---
"I think one of the greatest feelings in the world is when someone openly tells you how much you mean to them. Stuff like that is so rare." — Unknown
---
"A best friend is someone who makes you laugh even when you think you'll never smile again." — Unknown
---
"Friendship is born at that moment when one person says to another, 'What! You too? I thought I was the only one.' " — C.S. Lewis
---
"True friends are like diamonds – bright, beautiful, valuable, and always in style." — Nicole Richie
---
"A true friend tells you what you need to hear, not what you want to hear." — Unknown
---
"If you need a friend and there are a 100 steps bet when us, you can take the 1st step to get near me and I will take all 99 steps to be there for you." — Unknown
---
"Everyone has a friend during each stage of life. But only lucky ones have the same friend in all stages of life." — Unknown
---
"A real friend is one who walks in when the rest of the world walks out." — Walter Winchell
---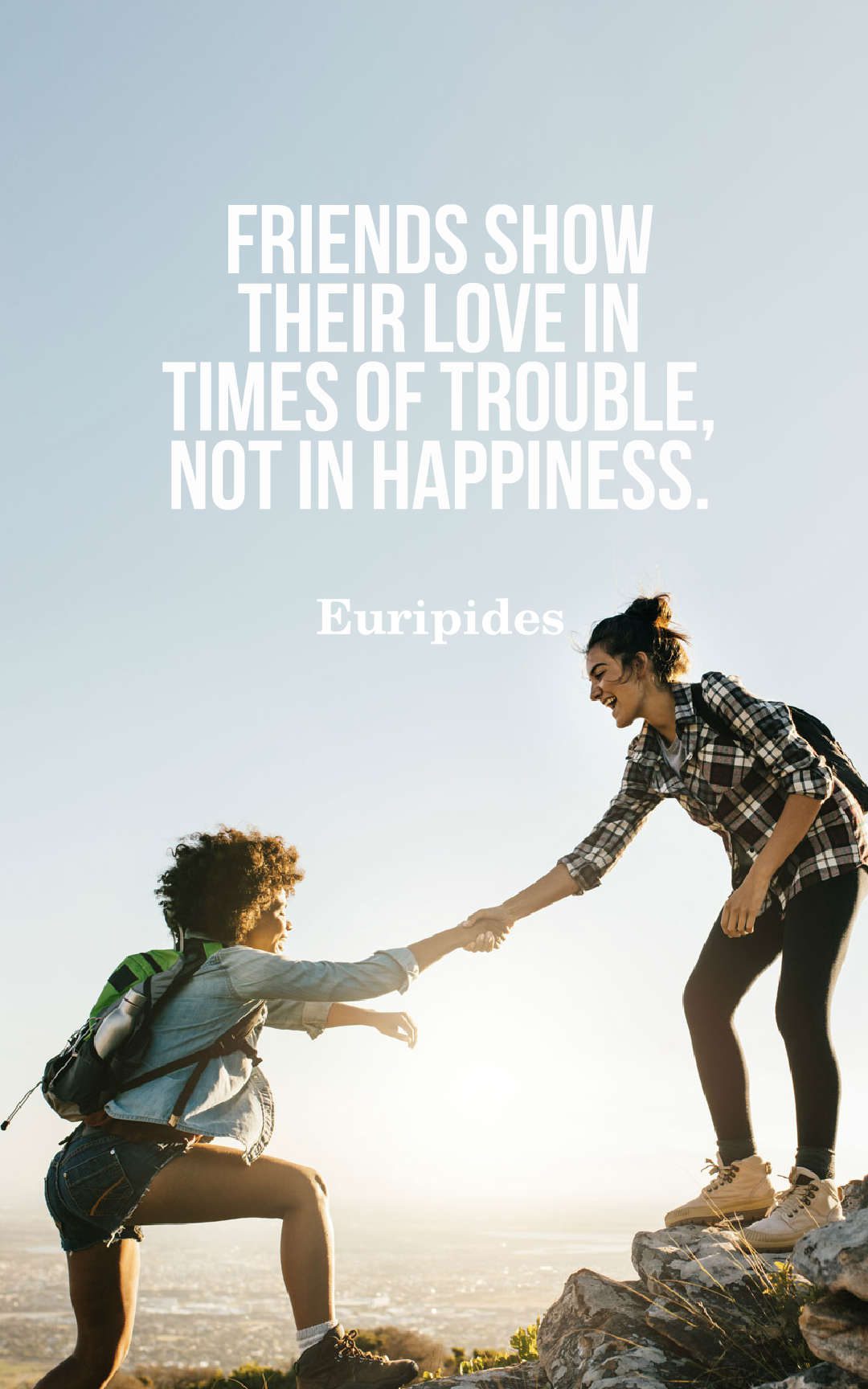 ---
"There are no rules for friendship. It must be left to itself. We cannot force it any more than love." — William Hazlitt
---
"If you haven't learned the meaning of friendship, you haven't learned anything." — Muhammad Ali
---
"Real friendship is shown in times of trouble; prosperity is full of friends." — Euripides
---
"Find a group of people who challenge and inspire you; spend a lot of time with them, and it will change your life." — Amy Poehler
---
"Love is not only made for lovers. It is also made for true friends. A true friend can love more than a lover." — Unknown
---
"Since there is nothing so well worth having as friends, never lose a chance to make them." — Francesco Guicciardini
---
"Somebody asked me to explain the relationship between you and me, they expected the answer as, just friends. But I simply smiled and said. God's gift." — Unknown
---
"The language of friendship is not words but meanings." — Henry David Thoreau
---
"True friendship comes when silence between two people is comfortable." — Dave Tyson Gentry
---
"A friend is what the heart needs all the time." — Henry Van Dyke
---
"If you make friends with yourself you will never be alone." — Maxwell Maltz
---
"A friend is one special person who can pull out a happy tear from your eye.. Even if you do not have tears to cry!!" — Unknown
---
"Friendship is always a sweet responsibility, never an opportunity." — Khalil Gibran
---
"Share your smile with the world. It's a symbol of friendship and peace." — Christie Brinkley
---
"Keep your friends for friendship, but work with the skilled and competent." — Robert Greene
---
"Sign of a true friend he always see the pain behind your eyes at that time when everyone says man you smile a lot!!" — Unknown
---
"There is nothing on this earth more to be prized than true friendship." — Thomas Aquinas
---
"A friend is someone who gives you total freedom to be yourself." — Jim Morrison
---
"They say nothing lasts forever; dreams change, trends come and go. But friendships never go out of style." — Carrie Bradshaw
---
"A friend is someone who knows all about you and still loves you." — Elbert Hubbard
---
Hopefully you will enjoy this beautiful and inspiring collection of friendship quotes and sayings. please don't forget to share these quotes.