Following are the best collection of inspirational Adventure quotes and sayings with images.
Inspirational Adventure Quotes
---
"What I love most about this crazy life is the adventure of it." — Juliette Binoche
---
"Every day is a new adventure. Be your own hero. Crave the positive." — Unknown
---
"If you don't take risks, you'll have a wasted soul." — Drew Barrymore
---
"Then one day, when you least expect it, the great adventure finds you." — Ewan Mcgregor
---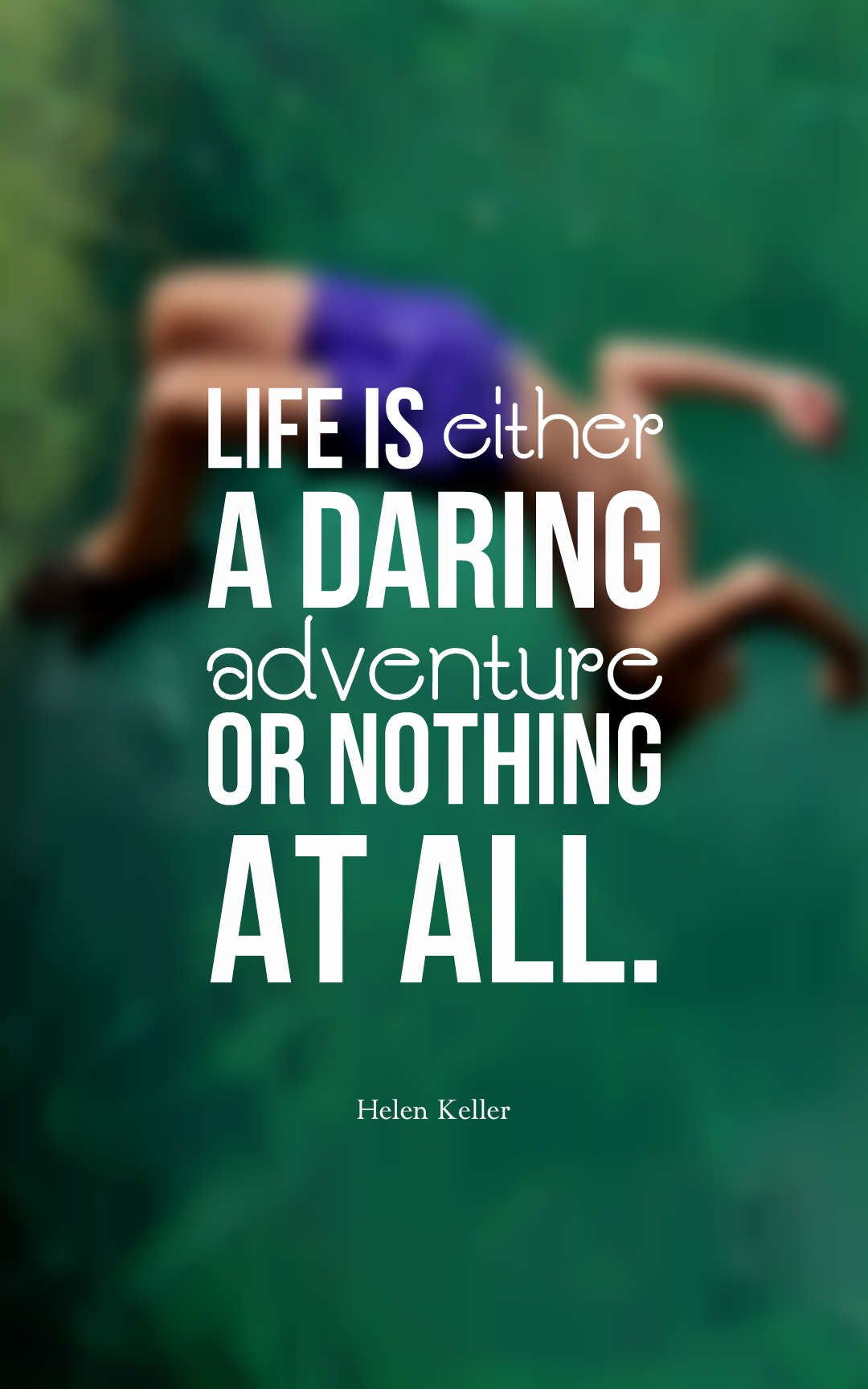 ---
"We live in a wonderful world that is full of beauty, charm and adventure. There is no end to the adventures that we can have if only we seek them with our eyes open." — Jawaharlal Nehru
---
"Until you step into the unknown, you don't know what you're made of." — Roy T. Bennett
---
38 Best Mountain Quotes And Sayings With Images
---
"We must take adventures in order to see where we truly belong." — Unknown
---
"Fill your life with adventures, not things. Have stories to tell not stuff to show." — Unknown
---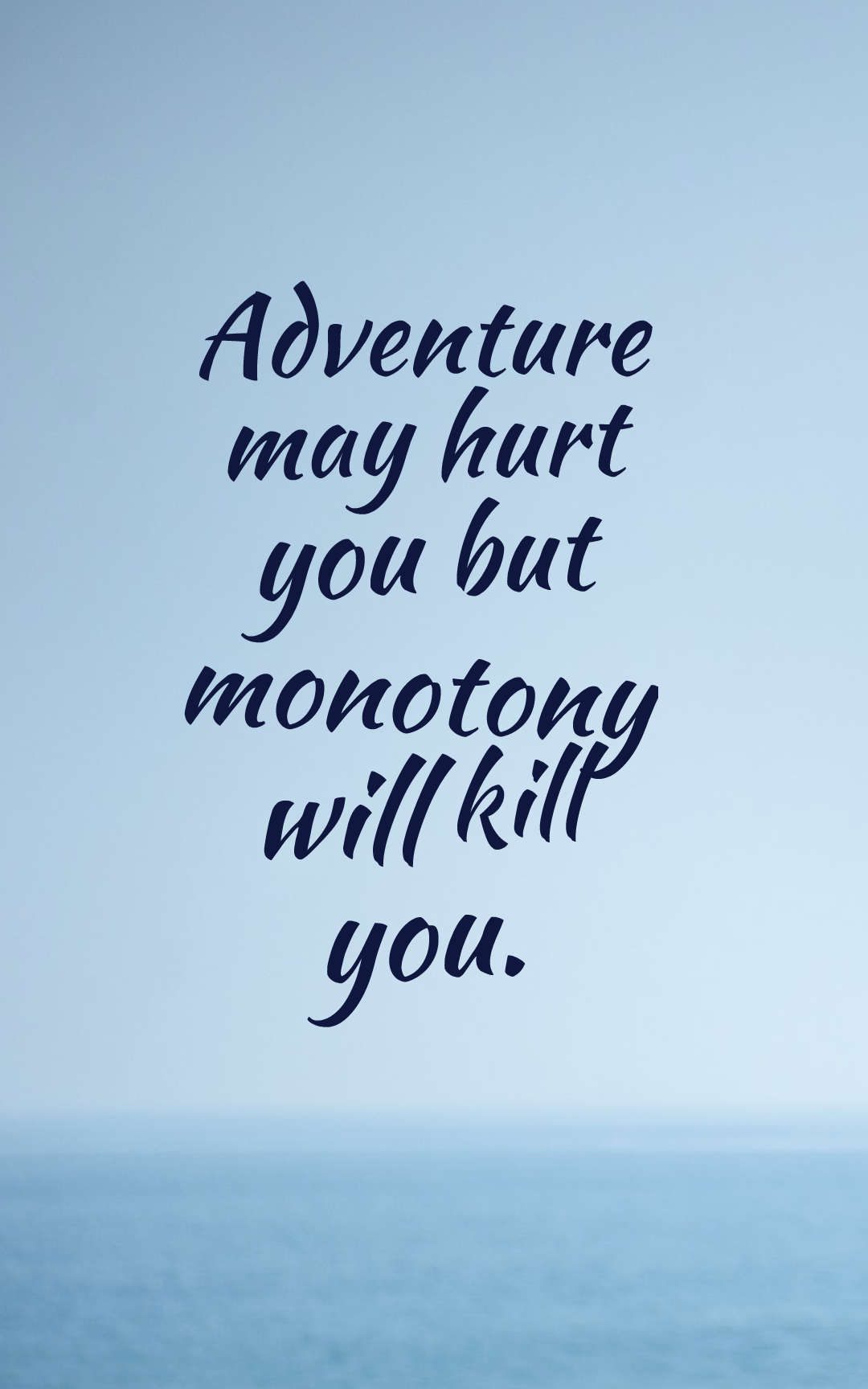 ---
"The biggest adventure you can ever take is to live the life of your dreams." — Oprah Winfrey
---
"Life is an adventure, it's not a package tour." — Eckhart Tolle
---
72 Inspirational Travel Quotes – Short Travel Quotes With Images
---
"The world is a book, and those who do not travel read only a page." — Saint Augustine
---
"So shut up, live, travel, adventure, bless and don't be sorry" — Jack Kerouac
---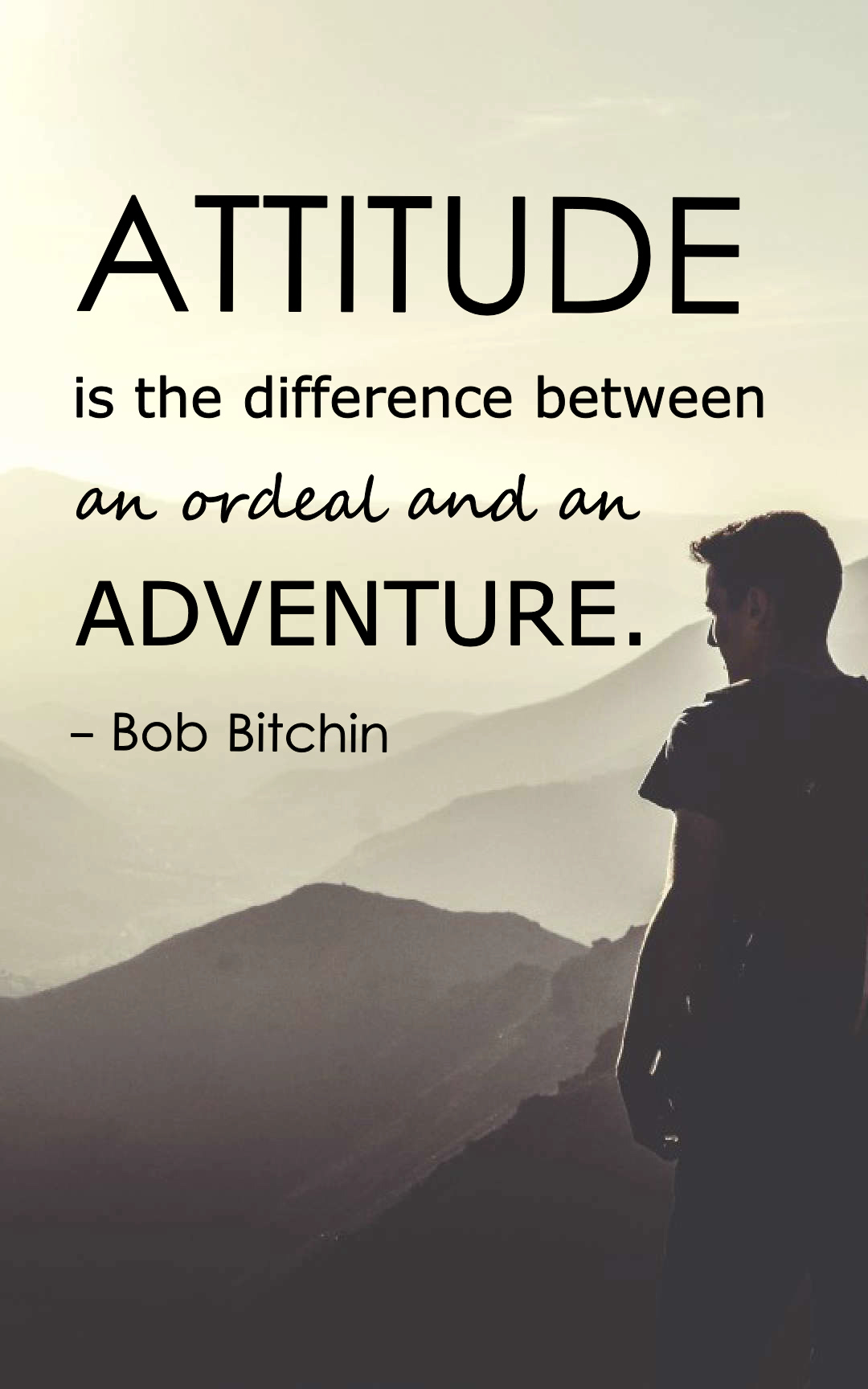 ---
"Tomorrow will be another adventure. Embrace the positive. Stay focused no matter what." — Unknown
---
"All great adventures have moments that are really crap." — Ellen Potter
---
70 Inspirational Ambition Quotes And Sayings
---
"Because of our routines, we forget that life is an ongoing adventure." — Maya Angelou
---
"I get up in the morning looking for an adventure." — George Foreman
---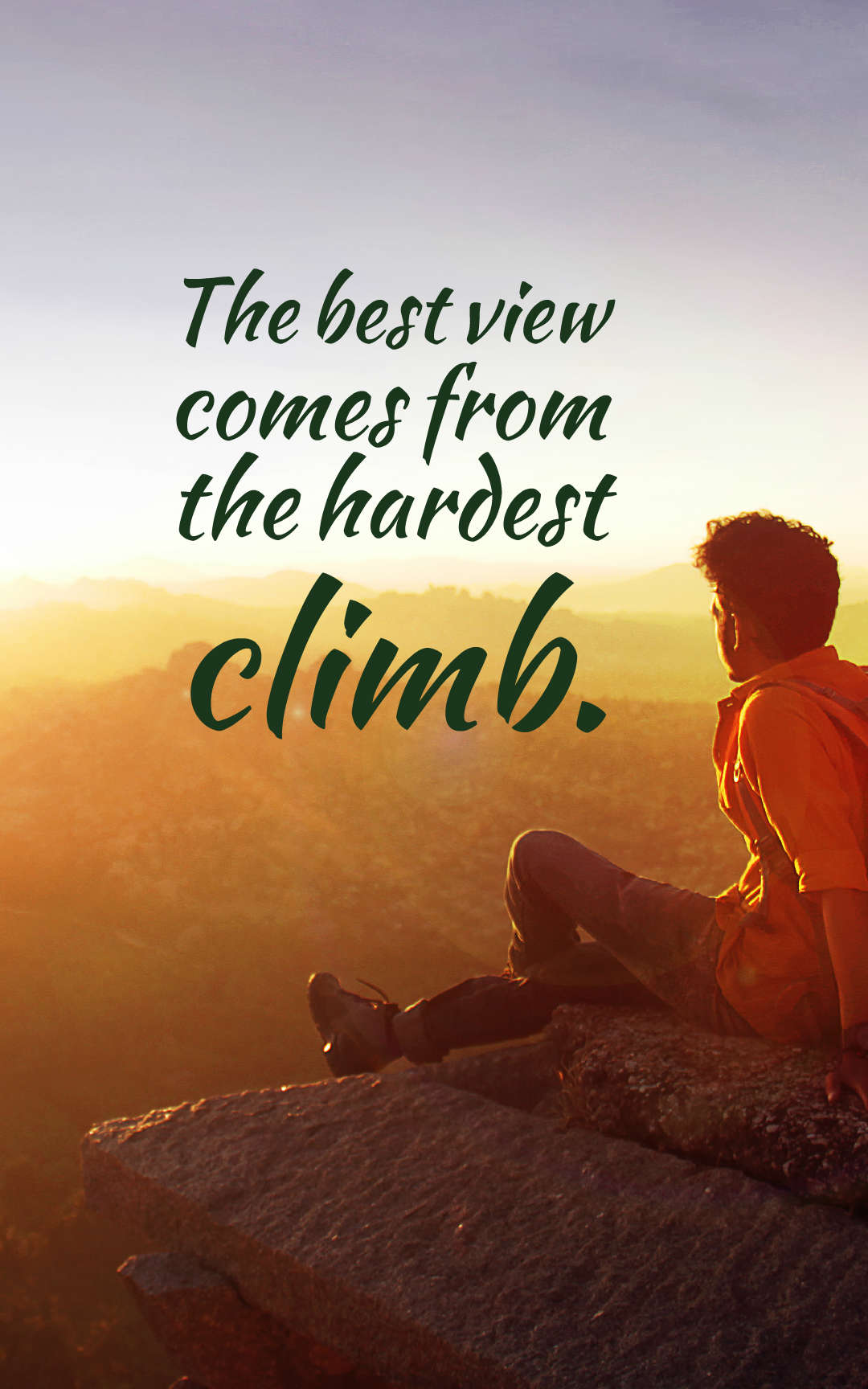 ---
"The journey is the destination." — Dan Eldon
---
"One way to get the most out of life is to look upon it as an adventure." — William Feather
---
Top 50 Inspirational Challenges Quotes And Sayings
---
"Life is either a daring adventure or nothing at all." — Helen Keller
---
"Steer clear of negative emotions. Life is a beautiful adventure. Avoid people full of negative feelings." — Unknown
---
''Adventure isn't hanging on a rope off the side of a mountain. Adventure is an attitude that we must apply to the day to day obstacles in life.'' — John Amatt
---
"Rise like the hero you were born to be, or die the slave you think you are." — Michael Joseph Murano
---
"I think risk-taking is a great adventure. And life should be full of adventures." — Herbie Hancock
---
''If happiness is the goal – and it should be, then adventures should be top priority.'' — Richard Branson
---
"Stay focused on happiness. Live life like an adventure. Stay true to your dreams." — Unknown
---
"Do not go where the path may lead, go instead where there is no path and leave a trail." — Ralph Waldo Emerson
---
"Adventures don't come calling like unexpected cousins calling from out of town. You have to go looking for them." — Unknown
---
"Never back down. Every day is a new adventure. Love life in all its beauty." — Unknown
---
"A life without adventure is likely to be unsatisfying, but a life in which adventure is allowed to take whatever form it will is sure to be short." — Bertrand Russell
---
"What is life but one grand adventure?" — Unknown
---
"Believe in your destiny. Life is a beautiful adventure. Love your life." — Unknown
---
"In a society that has destroyed all adventure the only adventure left is to destroy that society." — Unknown
---
"the best view comes from the hardest climb." — Unknown
---
"Attitude is the difference between an ordeal and an adventure" — Bob Bitchin
---
"If you think adventure is dangerous, try routine, it will kill you" — Paulo Coelho
---
"No matter what new adventure you're embarking on, you're still you. You bring you into every new beginning… So how different can it be?" — Unknown
---
"Don't die without embracing the daring adventure your life was meant to be." — Steve Pavlina
---
"Every day is a new adventure. Believe in the power of your dreams. Define your life from a positive perspective." — Unknown
---
"Go out and spend your money on adventures, you'll remember those more than going to a bar!" — Unknown
---
"Life was meant for good friends and great adventures" — Unknown
---
Hopefully you will enjoy this inspiring collection of adventure quotes and sayings. please don't forget to share these quotes.