Following are the beautiful collection of Husband and Wife Quotes and sayings with images.
Husband and Wife Quotes
---
"The love of husband and wife, which is creative of new human life, is a marvellously personal sharing in the creative love of God who brings into being the eternal soul that comes to every human being with the gift of human life." — Vincent Nichols
---
"If i did anything right in my life it was when i gave my heart to you." — Unknown
---
"My husband is my best friend, my greatest support, my biggest comfort, my strongest motivation, my truest smile, my deepest love, my favorite, my forever. He has me. Entirely." — Unknown
---
"I want a relationship where we talk like best friends, play like kids, argue like husband and wife, and protect each other like siblings." — Unknown
---
"There's nothing like the first kiss once you've been pronounced husband and wife. It's such a wonderful moment!" — Sara Ramirez
---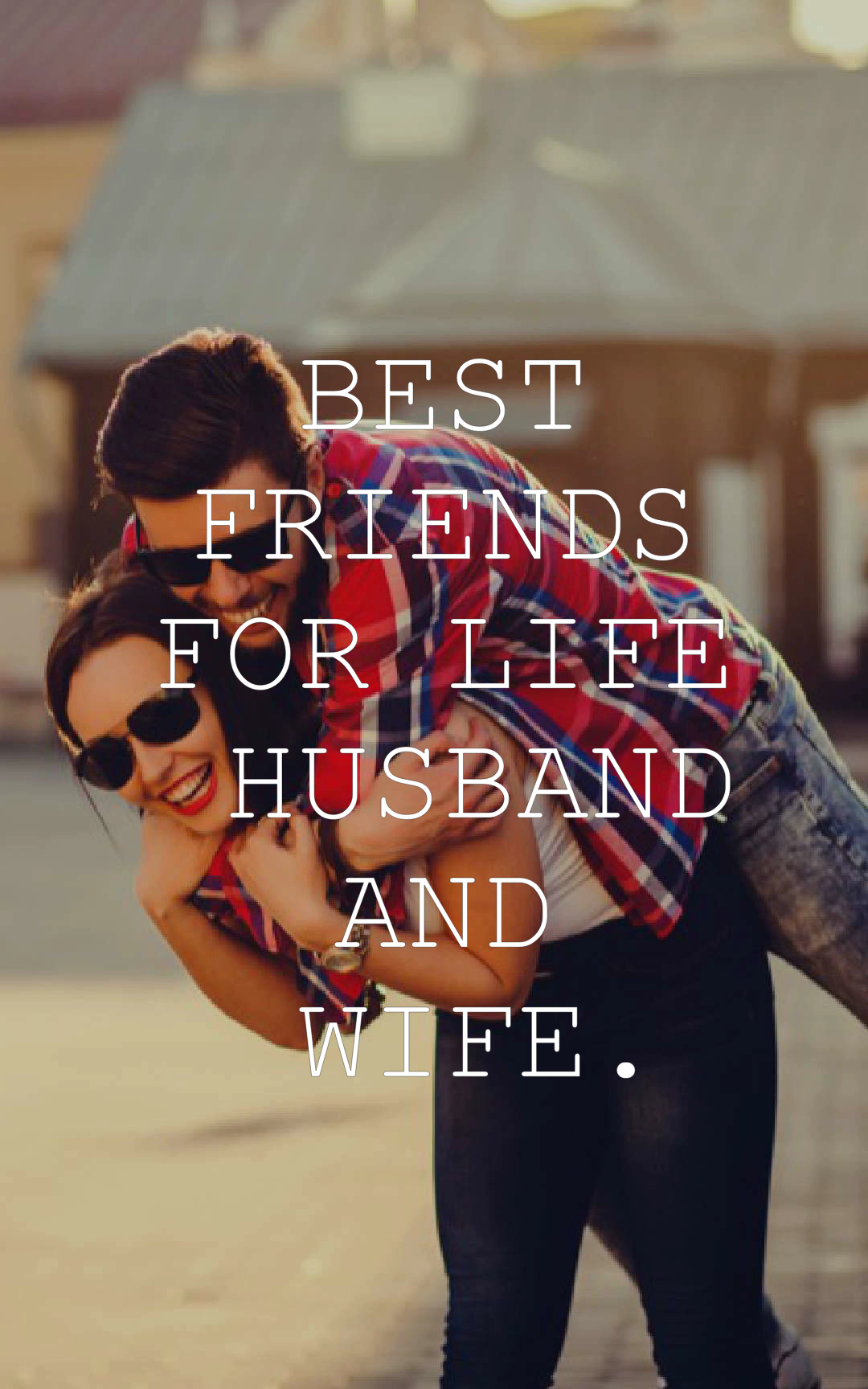 ---
"I am going to show you, every day and in any way I can, that I love you and want to grow old with you." — Unknown
---
"Husbands and wives are equal partners. They have different but complementary responsibilities." — Quentin L. Cook
---
"God gave me my husband so we could weather the storms of life together." — Unknown
---
"You're my favorite reason to lose sleep." — Unknown
---
"Share yourself with me. I will never judge you. I am here and I will stay here only to love you." — Kamand Kojouri
---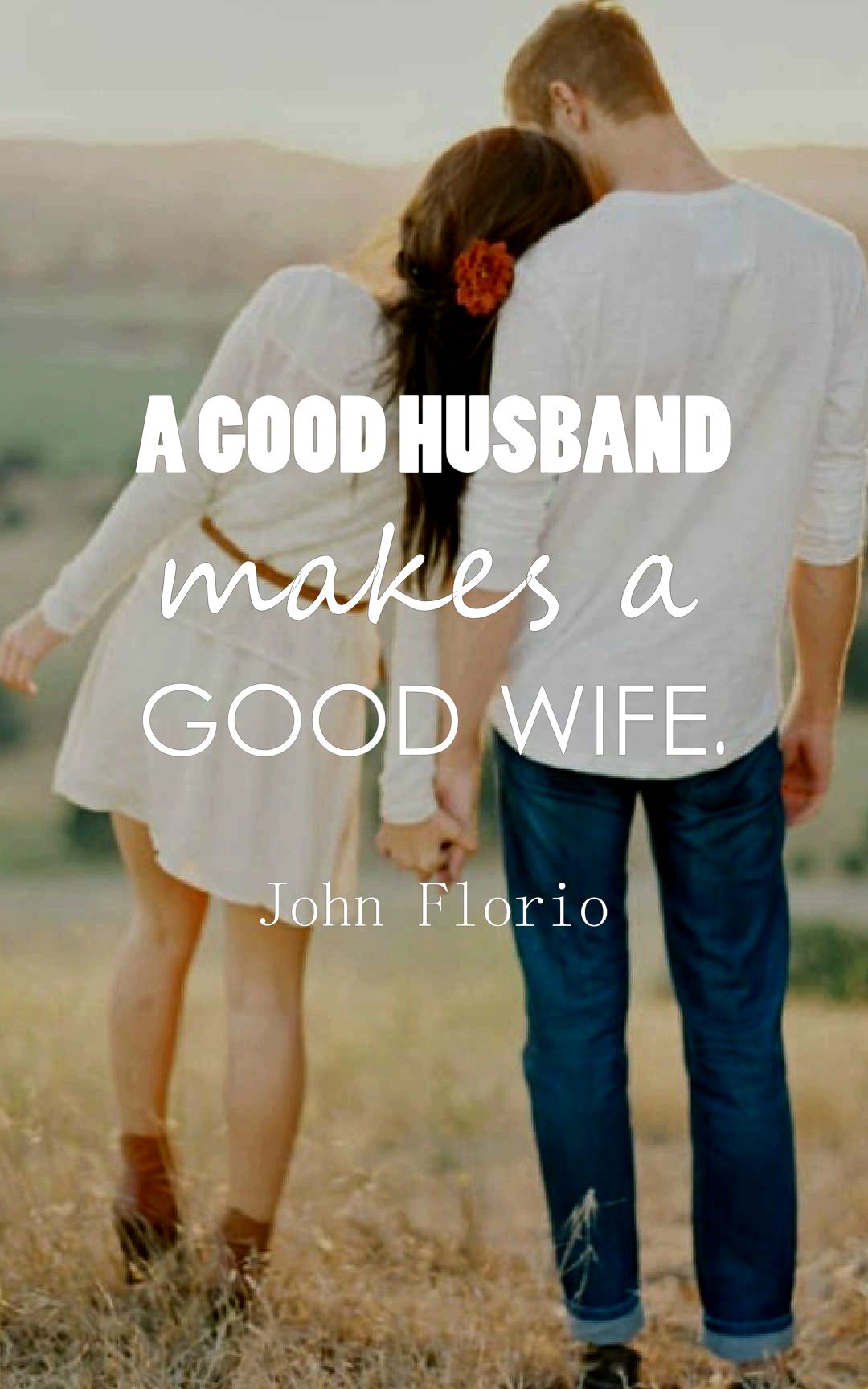 ---
"My husband has made me laugh. Wiped my tears. Hugged me tight. Watched me succeed. Seen me fail. Kept me strong. My husband is a promise that I will have a friend forever." — Unknown
---
"I ask myself every day… How did I get so lucky to marry my best friend in this world." — Unknown
---
"There are times in life which proves life is wife and wife is life." — Fahad Basheer
---
"The couples that are 'meant to be' are the ones who go through everything that is meant to tear them apart, and come out even stronger…" — Unknown
---
"You are the source of my joy, the center of my world and the whole of my heart." — Unknown
---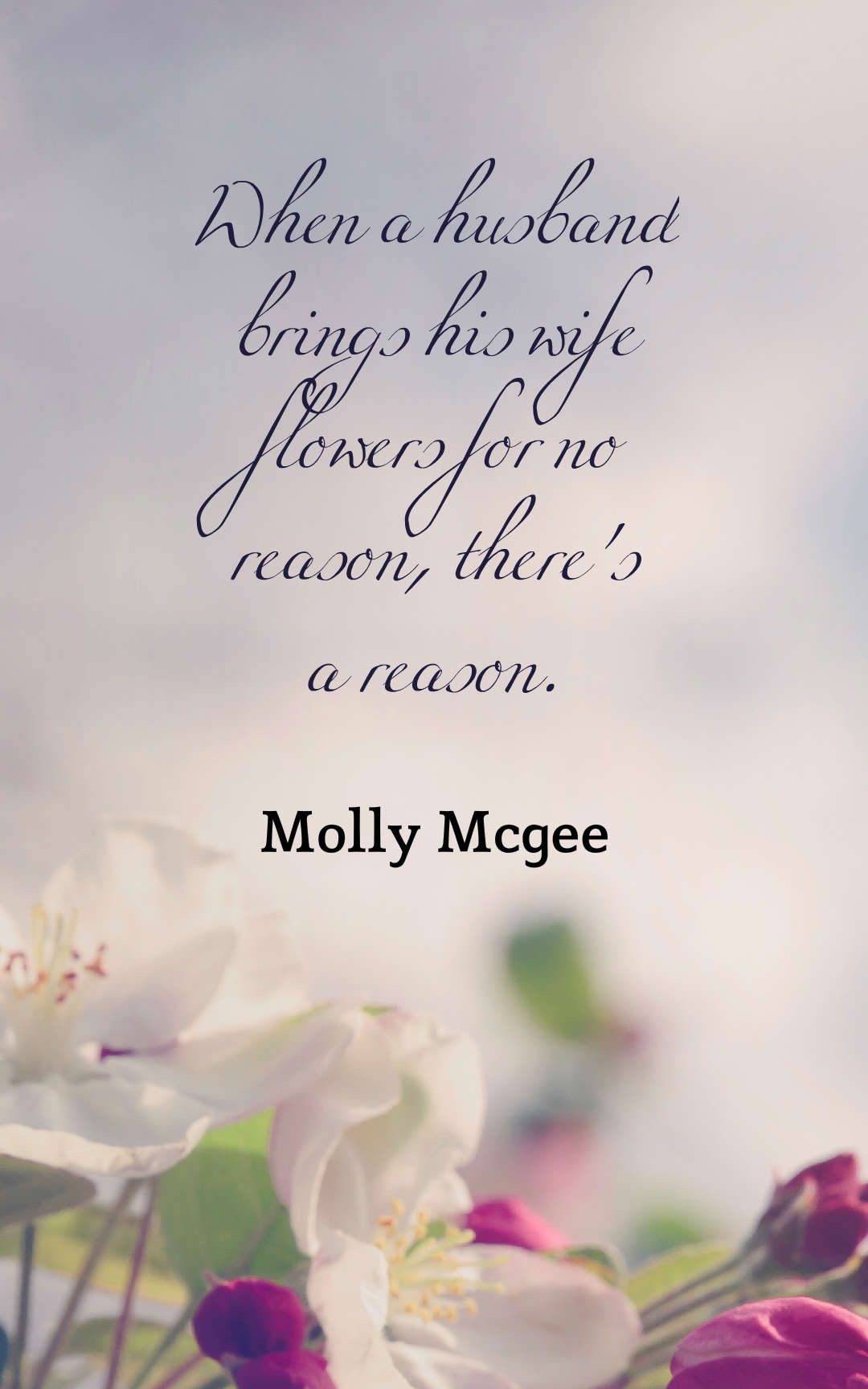 ---
"The love of husband and wife is the force that welds society together." — Saint John Chrysostom
---
"My wife Once said "If You ever go bald, then I am gonna leave you" And she never lied." — Dinkar Kalotra
---
"the best gift a man can give to his woman is his time his attention and his love." — Unknown
---
"The relationship between husband and wife should be one of the closest friends." — B. R. Ambedkar
---
"It's important to have a husband that lives and believes the same way you do. Otherwise, you're asking for problems." — J.E.B. Spredemann
---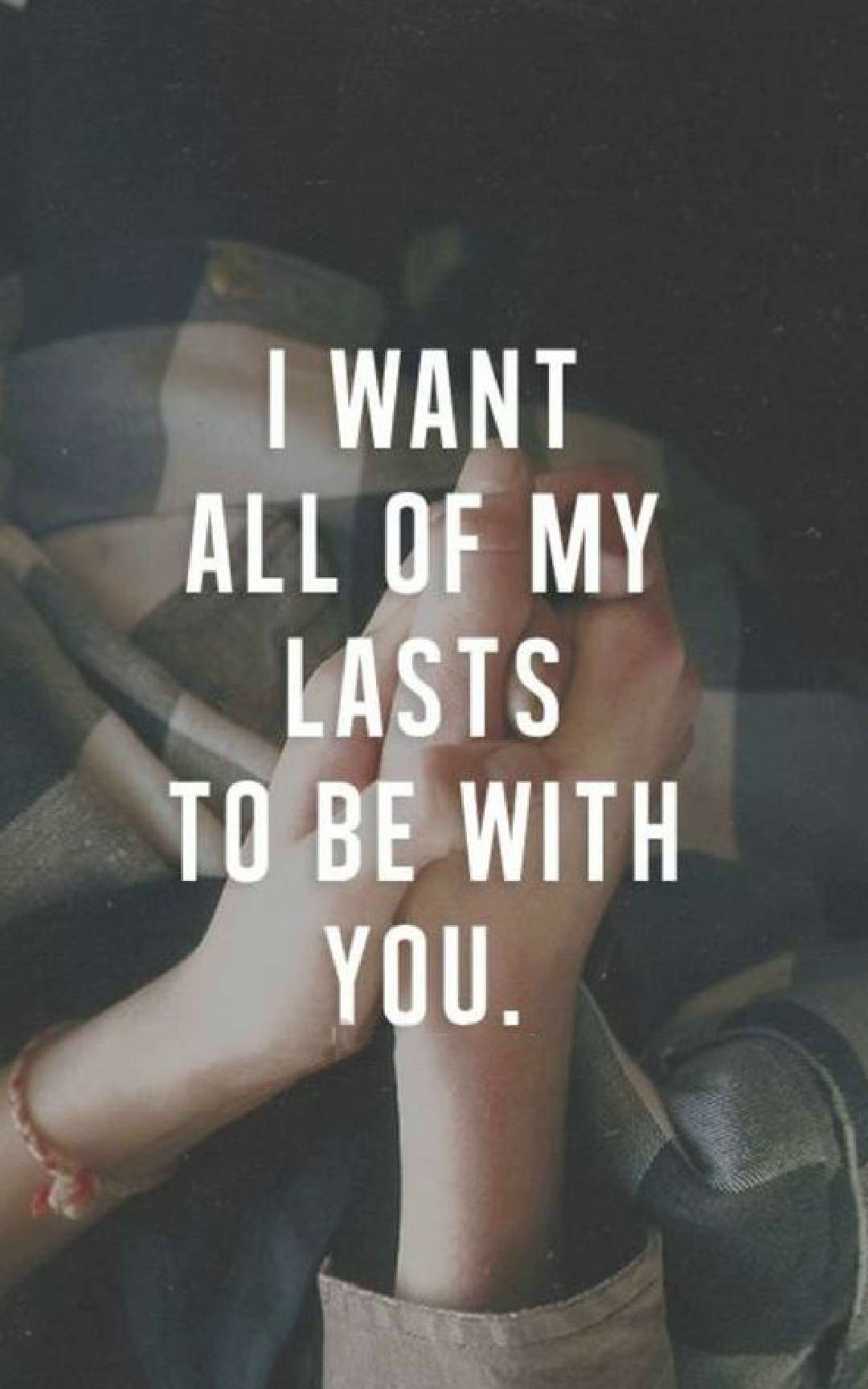 ---
"Behind every great husband, is an encouraging wife!" — Unknown
---
"A good marriage would be between a blind wife and a deaf husband." — Michel de Montaigne
---
"It's a terrible thing for a man when his woman gangs up on him wi' a toad" — Terry Pratchett
---
"I want to inspire my husband. I want him to look at me and say: because of you I didn't give up." — Unknown
---
"A loving wife will do anything for her husband except stop criticizing him and trying to improve him." — J.B. Priestley
---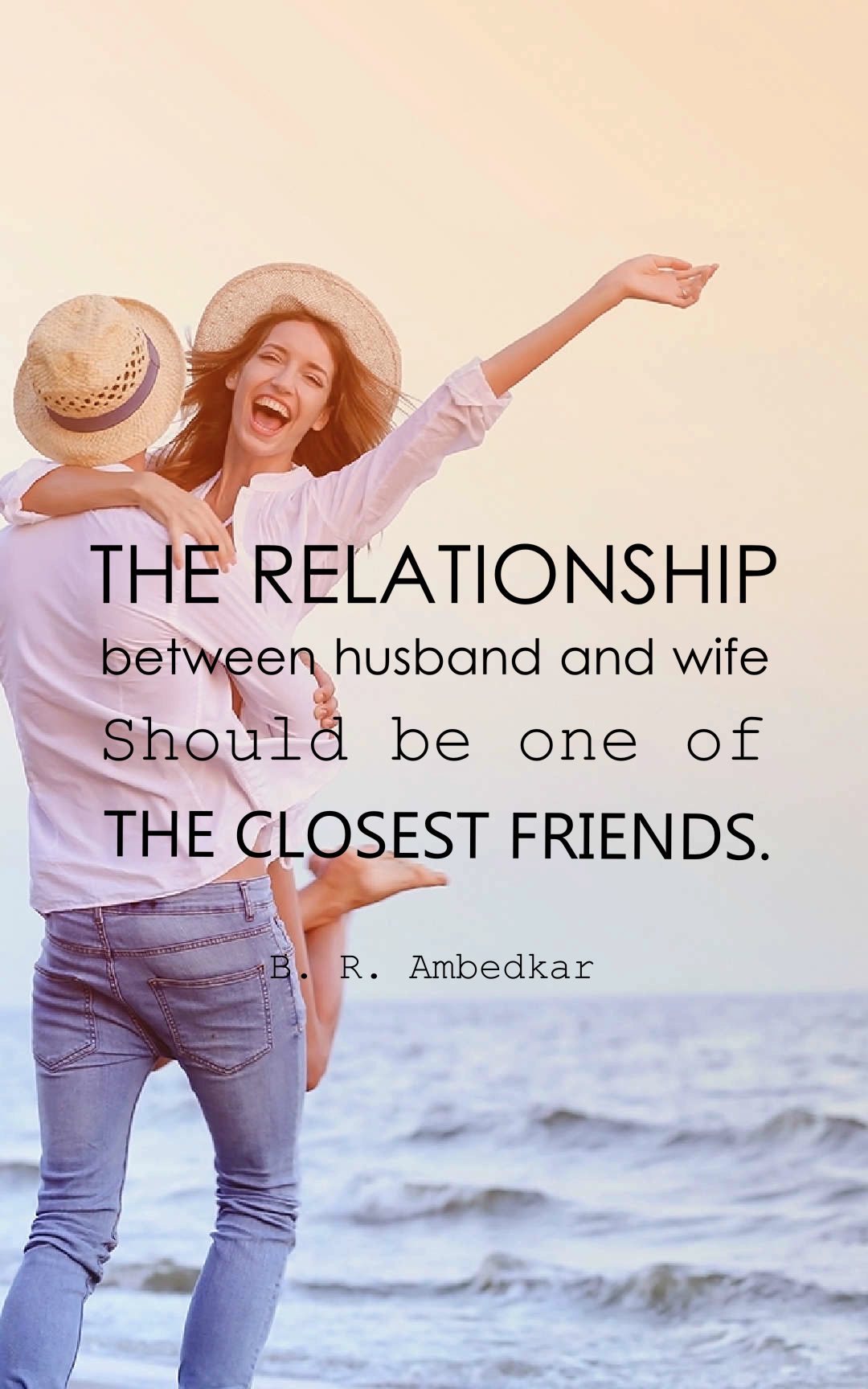 ---
"A man wants too many things before marriage, but only peace after it." — Pawan Mishra
---
"Husband and wife relationships are like the relationship of Tom and Jerry. Though they are teasing and fighting, but can't live without each other." — Unknown
---
"Happy is the man who finds a true friend, and far happier is he who finds that true friend in his wife." — Franz Schubert
---
"When a woman thinks her husband is a fool, her marriage is over. They may part in one year or ten; they may live together until death. But if she thinks he is a fool, she will not love him again." — Philippa Gregory
---
"A good wife always forgives her husband when she's wrong." — Milton Berle
---
"A strong marriage rarely has two strong people at the same time. It is a husband and wife who take turns being strong for each other in the moments when the other feels weak." — Unknown
---
"When a husband brings his wife flowers for no reason, there's a reason." — Molly McGee
---
"One never realizes how different a husband and wife can be until they begin to pack for a trip." — Erma Bombeck
---
"After you play husband and wife on camera multiple times, it becomes easy to be husband and wife off camera as well." — Amy Yasbeck
---
"I know what it is to live entirely for and with what I love best on earth. I hold myself supremely blest — blest beyond what language can express; because I am my husband's life as fully as he is mine." — Charlotte Brontë
---
"A good husband makes a good wife." — John Florio
---
"My husband is actually the nicest guy in the world. He's my sweetheart and best friend, and one of the things I love best about him is that no matter how terrible I look – and believe me, it can get bad – he makes me feel pretty." — Gena Showalter
---
"The husband who decides to surprise his wife is often very much surprised himself." — Voltaire
---
"best friends for life husband and wife." — Unknown
---
"I've been fighting to be who I am all my life. What's the point of being who I am, if I can't have the person who was worth all the fighting for?" — Stephanie Lennox
---
"I love my husband. I believe in him, and I am proud of his accomplishments." — Pat Nixon
---
"If a man expects his wife to be an angel in his life, then he should first create a heaven for her!" — Unknown
---
"A good wife is one who serves her husband in the morning like a mother does, loves him in the day like a sister does and pleases him like a prostitute in the night." — Chanakya
---
"An ideal wife is any woman who has an ideal husband." — Booth Tarkington
---
Hopefully you will enjoy this beautiful and inspiring collection of husband and wife quotes and sayings. please don't forget to share these quotes.
Read: 45 Inspirational Marriage Quotes And Sayings With Images