Friendship day, International Friendship Day or World Friendship Day is celebrated on July 30 annually to enjoy and cherish friendhood. The date of Friendship Day varies in countries, most commonly it is celebrated on the first Sunday of August.
Women Friendship Day is celebrated on September 20 annually and National Best Friend Day on June 8.
Following are the funny and inspiring friendship quotes ( BFF Best Friend Forever), friendship day wishes and sad betrayal friendship quotes with beautiful images.
SCROLL DOWN FOR SAD FRIENDSHIP QUOTES 
                          Friendship Quotes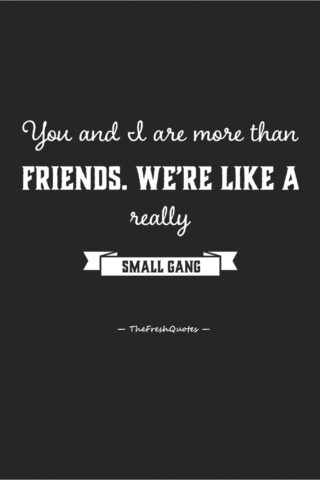 "You and I are more than friends. We're like a really small gang."
"A good friend is one who understands your strengths and weaknesses and still cherishes you for who you are."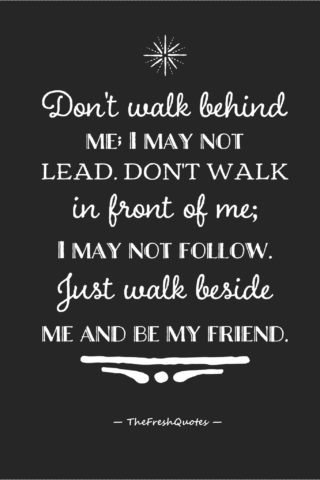 "Don't walk behind me; I may not lead. Don't walk in front of me; I may not follow. Just walk beside me and be my friend." — Albert Camus
"Friends become our chosen family."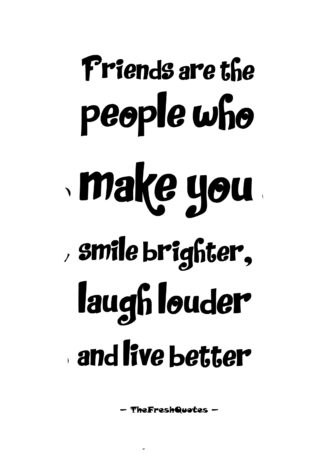 "Friends are the people who make you smile brighter, laugh louder and live better."
 "It's not that diamonds are a girl's best friend, but it's your best friends who are your diamonds.."— Gina Barreca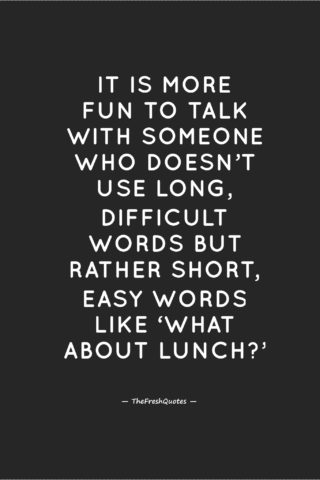 "It is more fun to talk with someone who doesn't use long, difficult words but rather short, easy words like 'What about lunch?" A.A. Milne, Winnie-the-Pooh
"In the cookie of life, friends are the chocolate chips."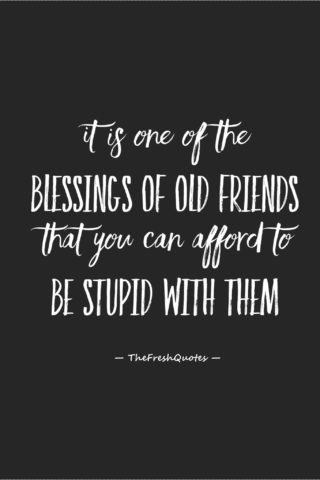 "It is one of the blessings of old friends that you can afford to be stupid with them." — Ralph Waldo Emerson
"A friend is someone who knows the song in your heart and can sing it back to you when you have forgotten the words."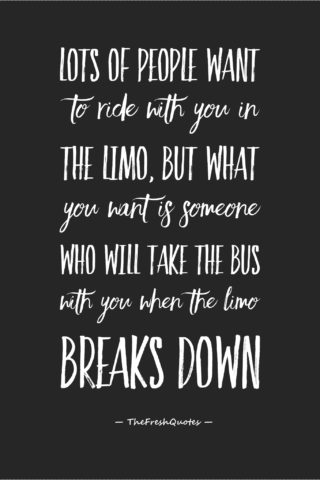 "Lots of people want to ride with you in the limo, but what you want is someone who will take the bus with you when the limo breaks down." — Oprah Winfrey
"A friend is someone who knows all about you and still loves you." — Elbert Hubbard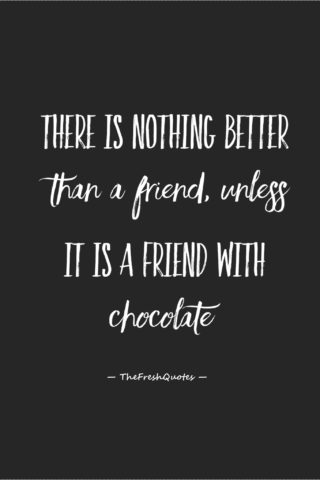 "There is nothing better than a friend unless it is a friend with chocolate." — Linda Grayson
"Truly great friends are hard to find, difficult to leave, and impossible to forget."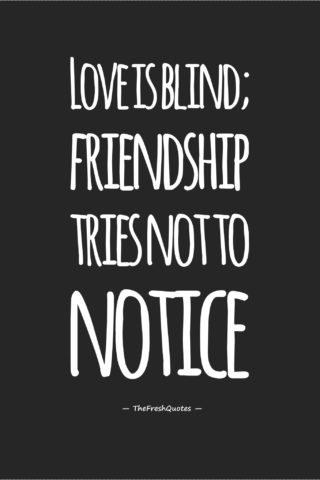 "Love is blind; friendship tries not to notice." — Otto von Bismarck
"Walking with your friend in dark is far better than walking alone in the light." — Helen Keller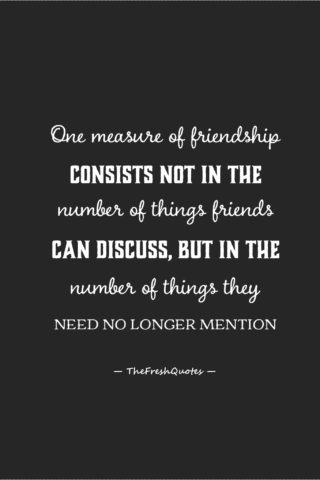 "One measure of friendship consists not in the number of things friends can discuss, but in the number of things they need no longer mention." — Clifton Fadiman
"Good friends are like stars: You don't always see them but you know they are there."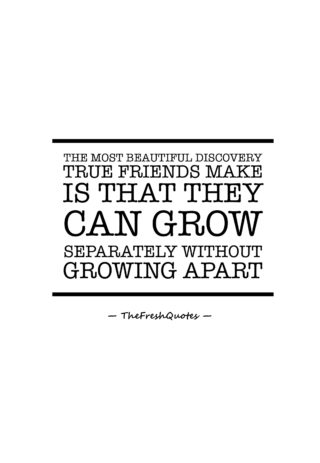 "The most beautiful discovery true friends make is that they can grow separately without growing apart." — Elisabeth Foley
"It's the friends you can call up at 4 a.m. that matter." — Marlene Dietrich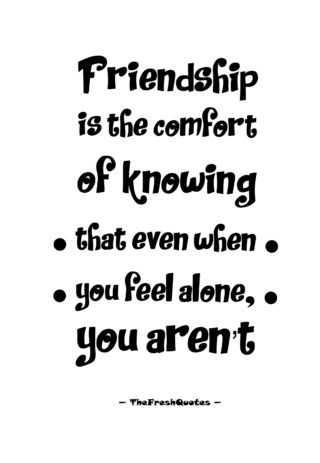 "Friendship is the comfort of knowing that even when you feel alone, you aren't."