Like and share our beautiful collection of inspirational Forest quotes and sayings with images.
Forest Quotes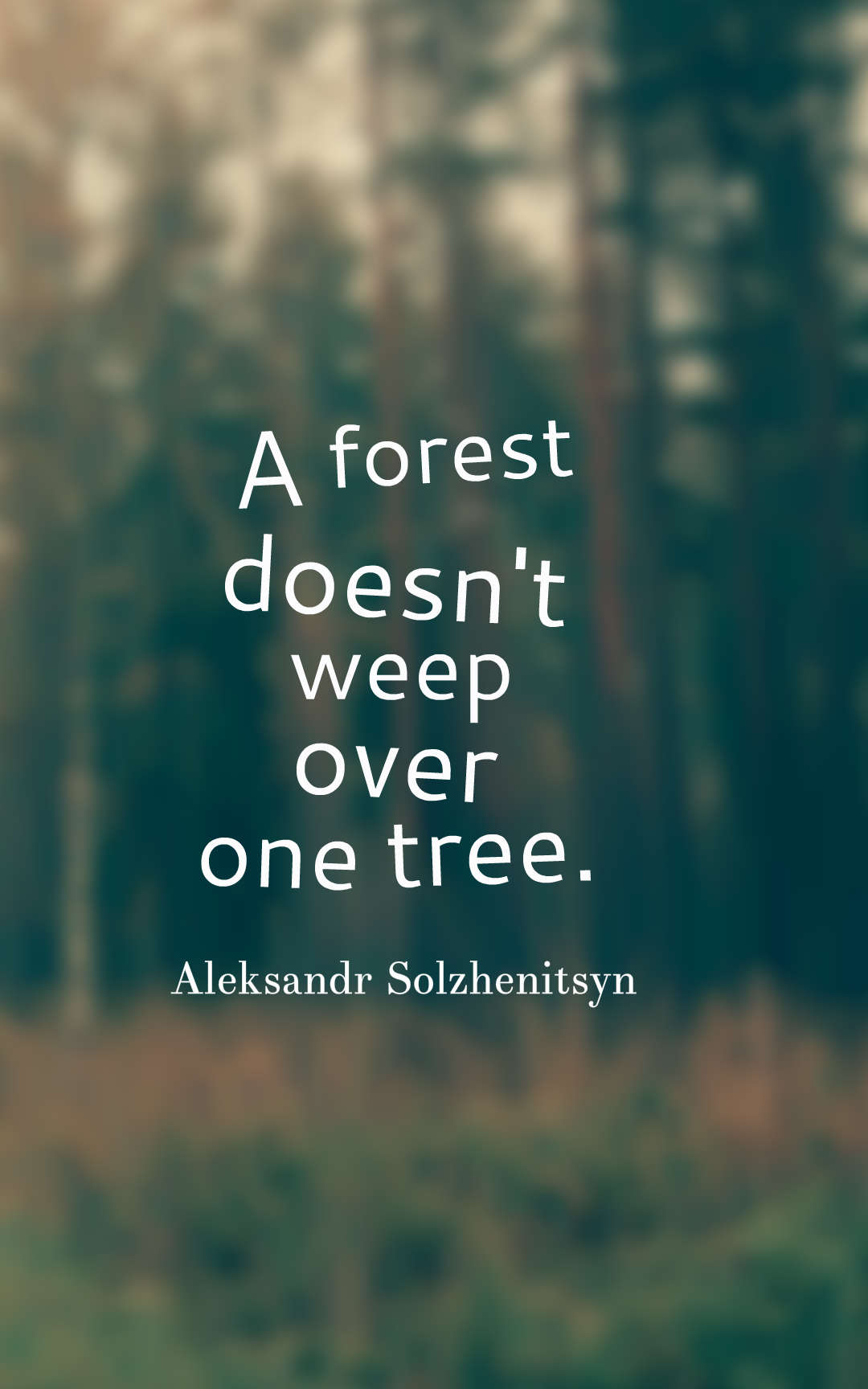 "The clearest way into the Universe is through a forest wilderness." — John Muir
"Forests may be gorgeous but there is nothing more alive than a tree that learns how to grow in a cemetery." — Andrea Gibson
"A forest doesn't weep over one tree." — Aleksandr Solzhenitsyn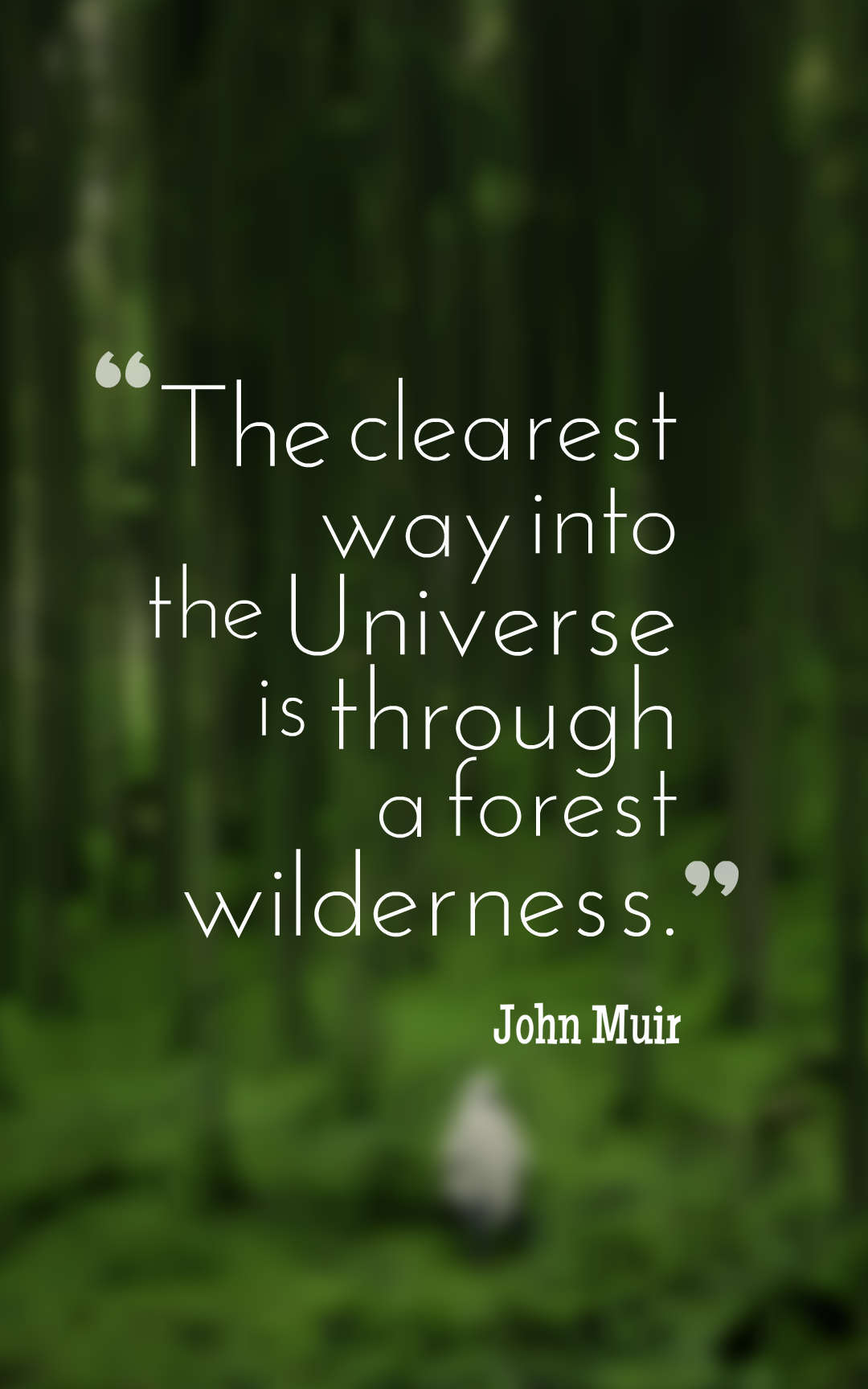 "A cold wind was blowing from the north, and it made the trees rustle like living things." — George R.R. Martin
"The forest is a quiet place if only the best birds sing." — Kay Johnson
"It is not so much for its beauty that the forest makes a claim upon men's hearts, as for that subtle something, that quality of air that emanation from old trees, that so wonderfully changes and renews a weary spirit." — Robert Louis Stevenson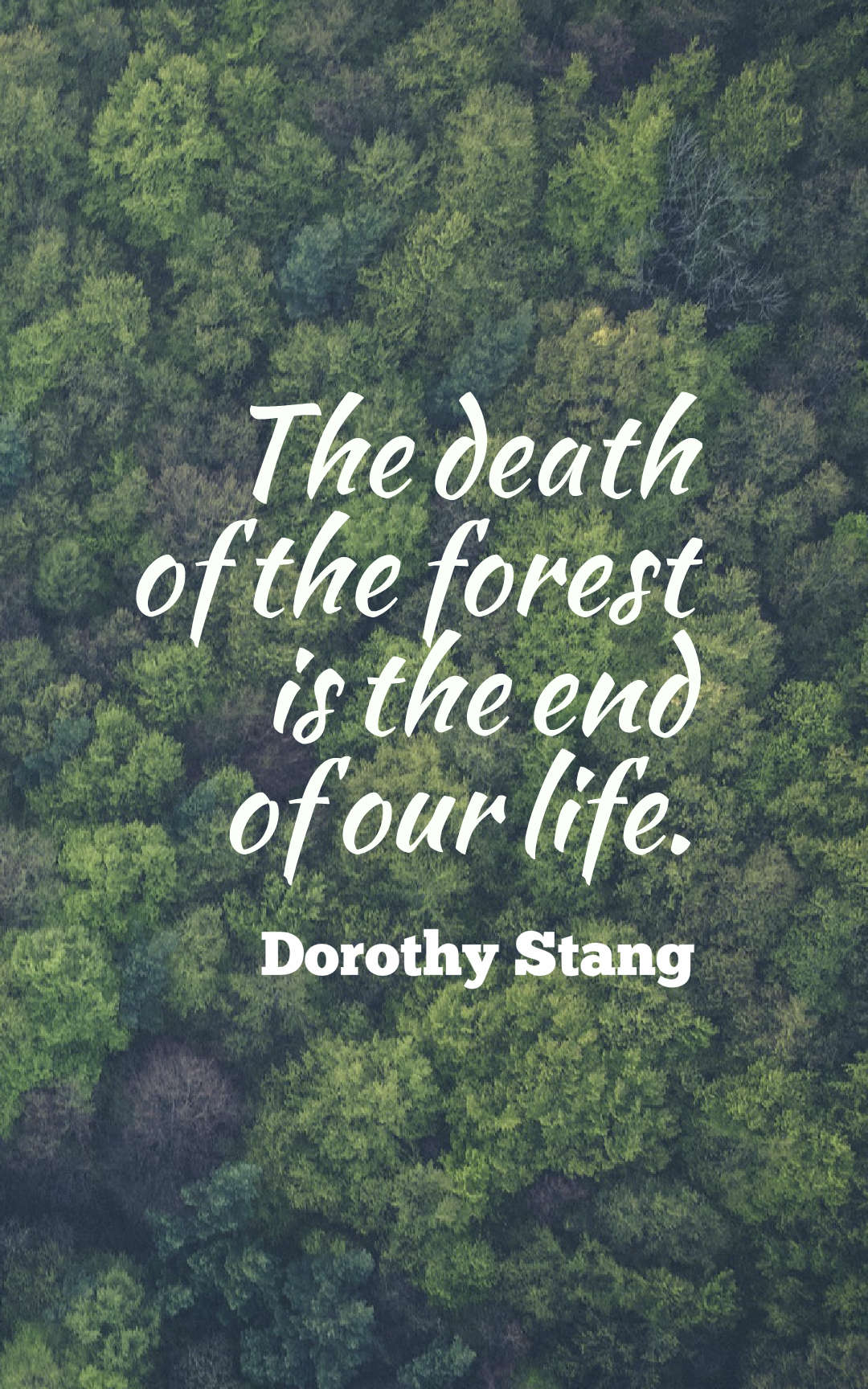 "The mountains, the forest, and the sea, render men savage; they develop the fierce, but yet do not destroy the human." — Victor Hugo
"Trees're always a relief, after people." — David Mitchell
"These woods are where silence has come to lick its wounds." — Samantha Hunt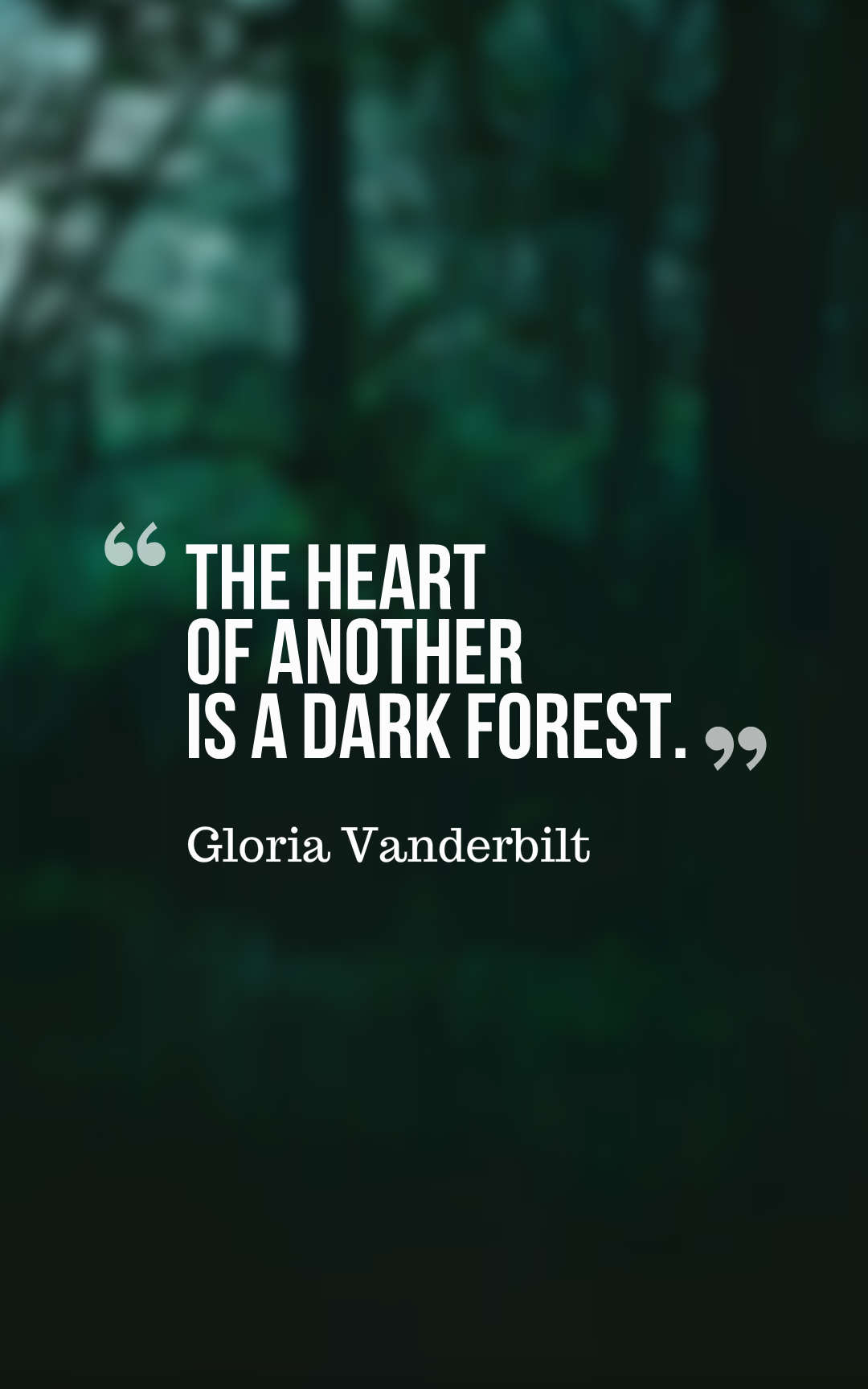 "If you love a tree you will be more beautiful than before!" — Amit Ray
"In a forest of a hundred thousand trees, no two leaves are alike. And no two journeys along the same path are alike." — Paulo Coelho
"We all have forests on our minds. Forests unexplored, unending. Each one of us gets lost in the forest, every night, alone." — Ursula K. Le Guin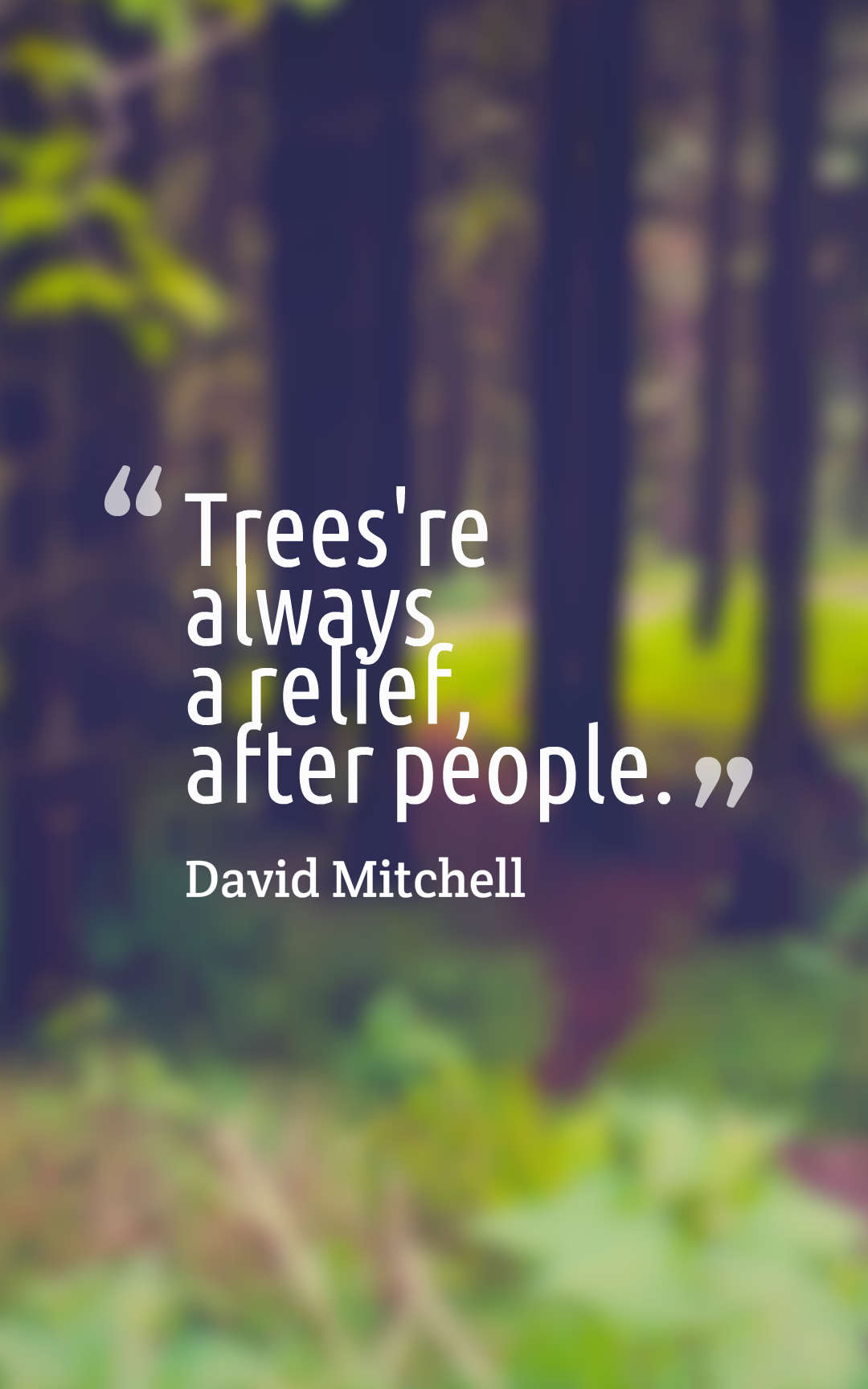 "This forest eats itself and lives forever." — Barbara Kingsolver
"Even if one tree falls down it wouldn't affect the entire forest." — Chen Shui-bian
"If you cut down a forest, it doesn't matter how many sawmills you have if there are no more trees." — Susan George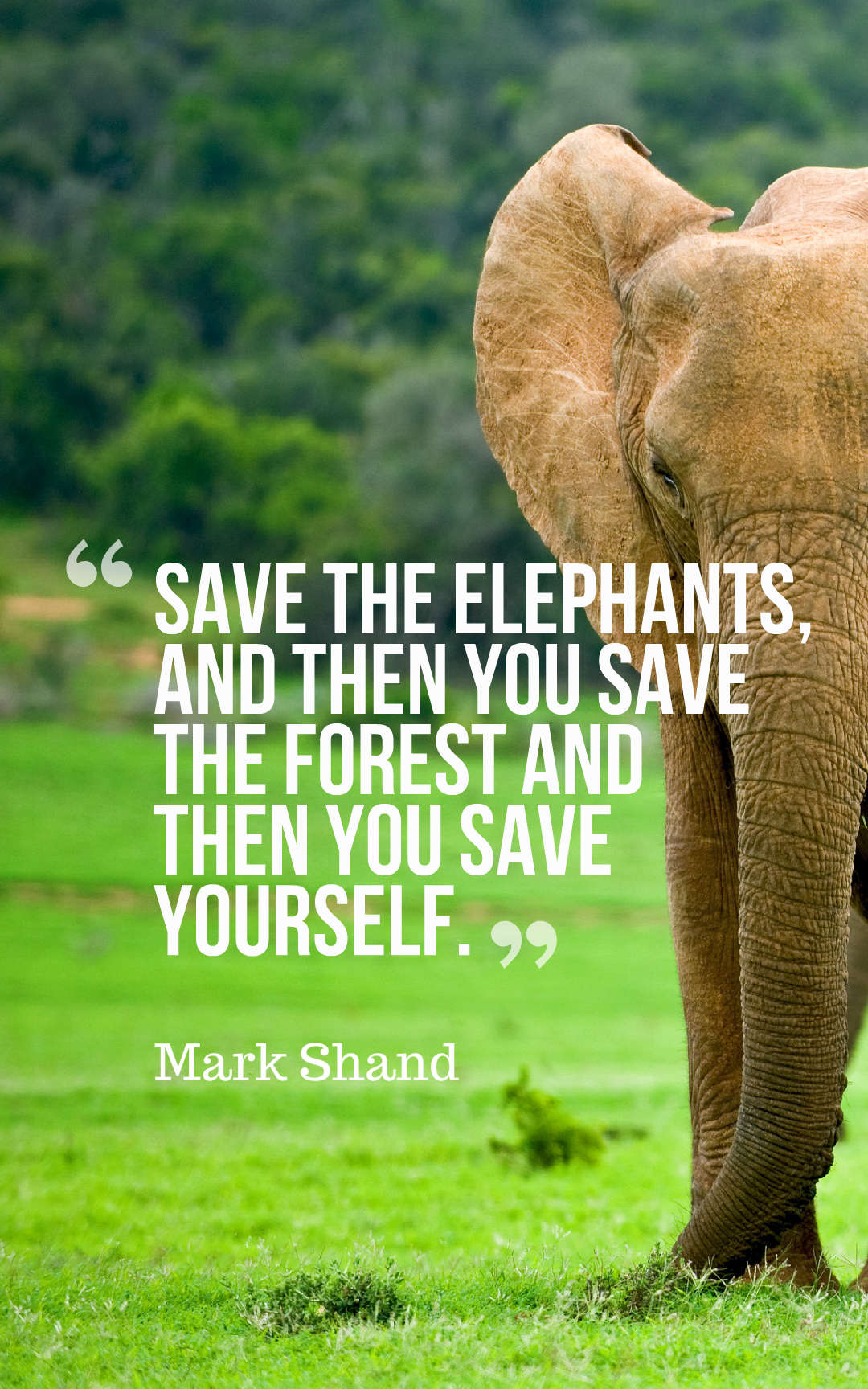 "Never go into the deep parts of the forest, for there are many dangers there, both dark and bright, and they will ensnare your soul." — Robert Beatty
"What we are doing to the forests of the world is but a mirror reflection of what we are doing to ourselves and to one another." — Mahatma Gandhi
"If you go to a desert, you will hear this mysterious voice: Be wise, protect your forests!" — Mehmet Murat ildan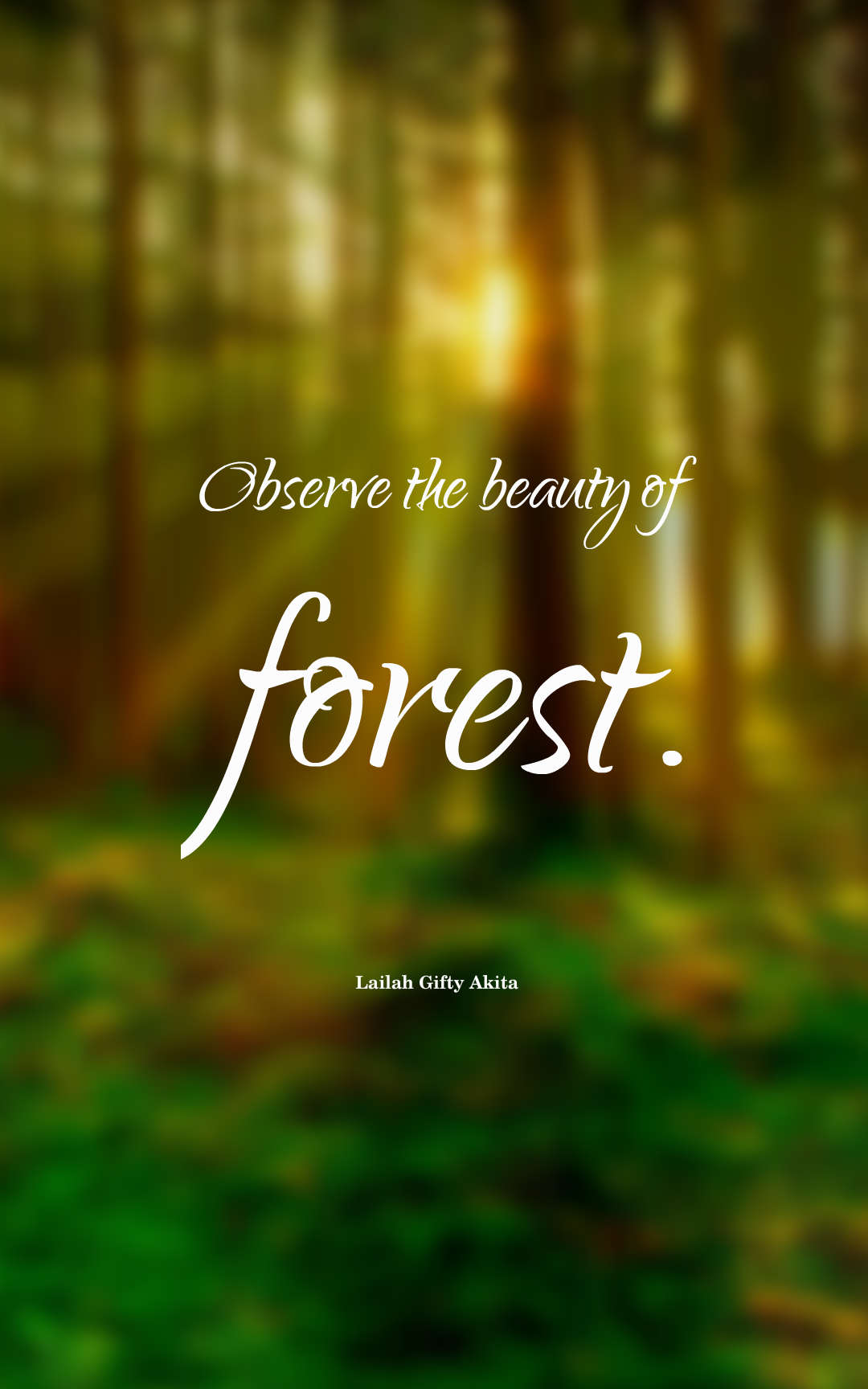 "Knowing trees, I understand the meaning of patience. Knowing grass, I can appreciate persistence." — Hal Borland
"There is always an adventure waiting in the woods." — Katelyn S. Bolds
"Forests are the world's air-conditioning system—the lungs of the planet—and we are on the verge of switching it off." — Prince Charles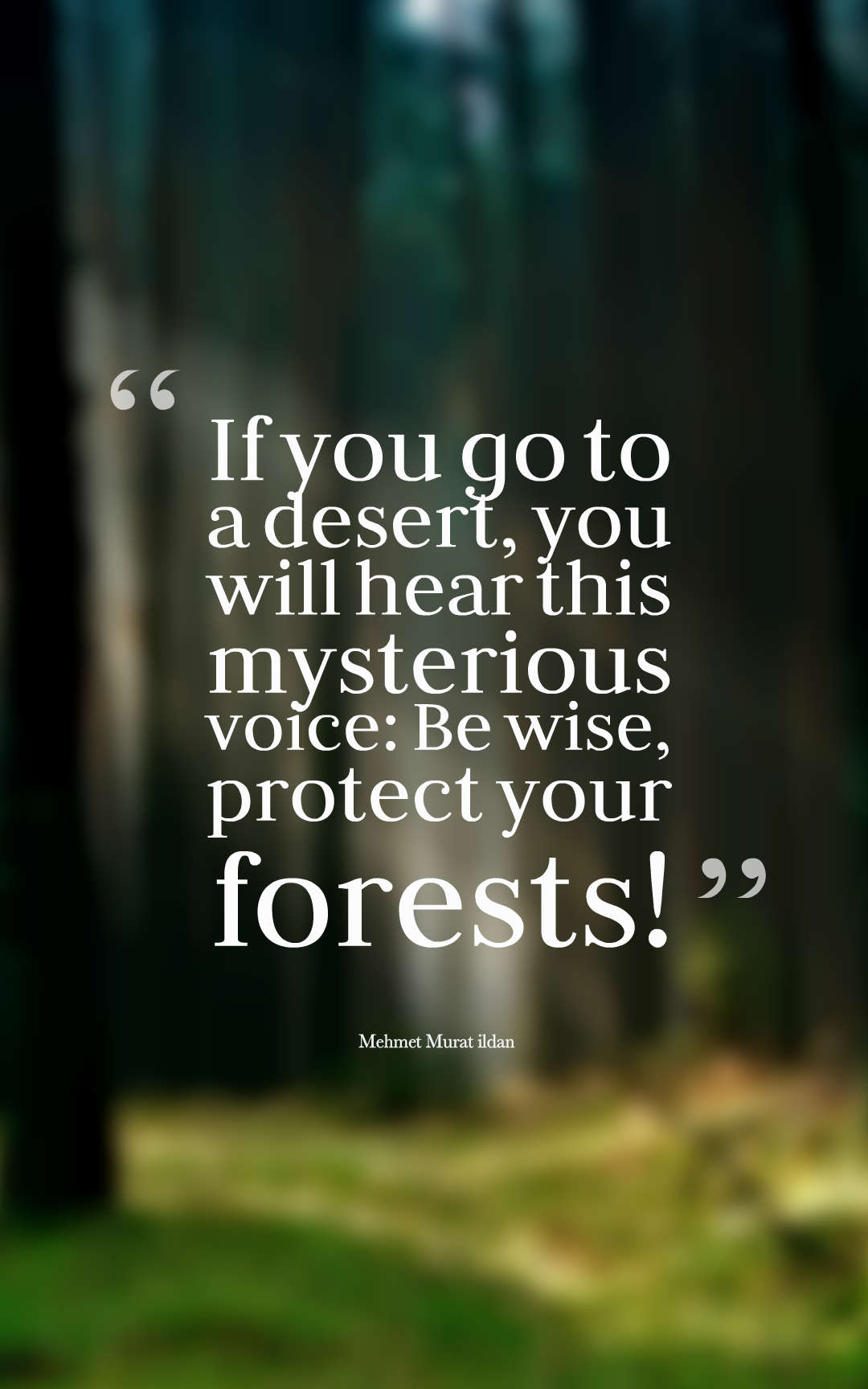 "I grew up in a forest. It's like a room. It's protected. Like a cathedral… it is a place between heaven and earth." — Anselm Kiefer
"The creation of a thousand forests is in one acorn." — Ralph Waldo Emerson
"Nothing is more beautiful than the loveliness of the woods before sunrise." — George Washington Carver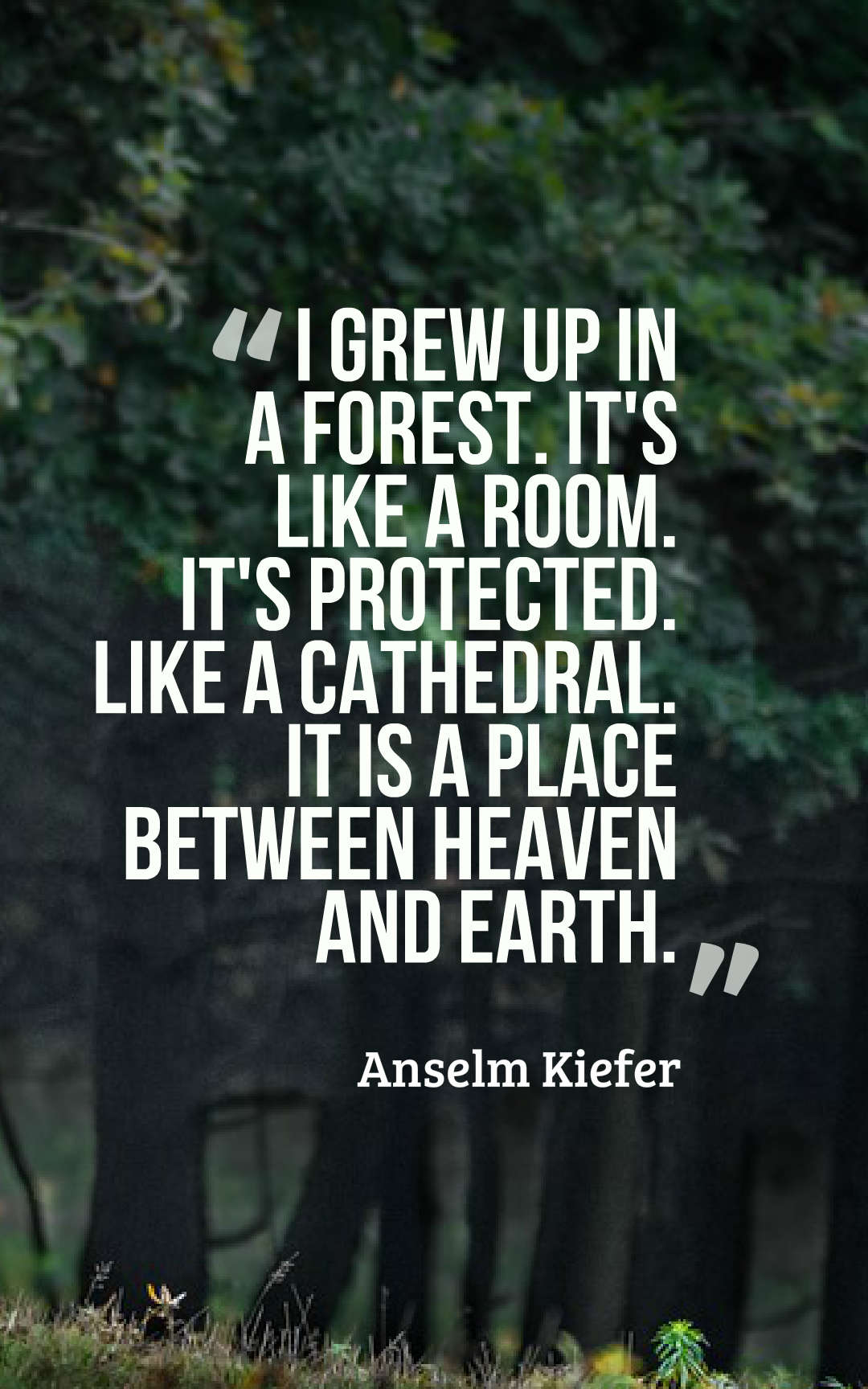 "The forest is not a resource for us, it is life itself. It is the only place for us to live." — Evaristo Nugkuag
"Trees are the soul collectors come to life." — Anthony T. Hincks
"All forests are one… They are all echoes of the first forest that gave birth to Mystery when the world began." — Charles de Lint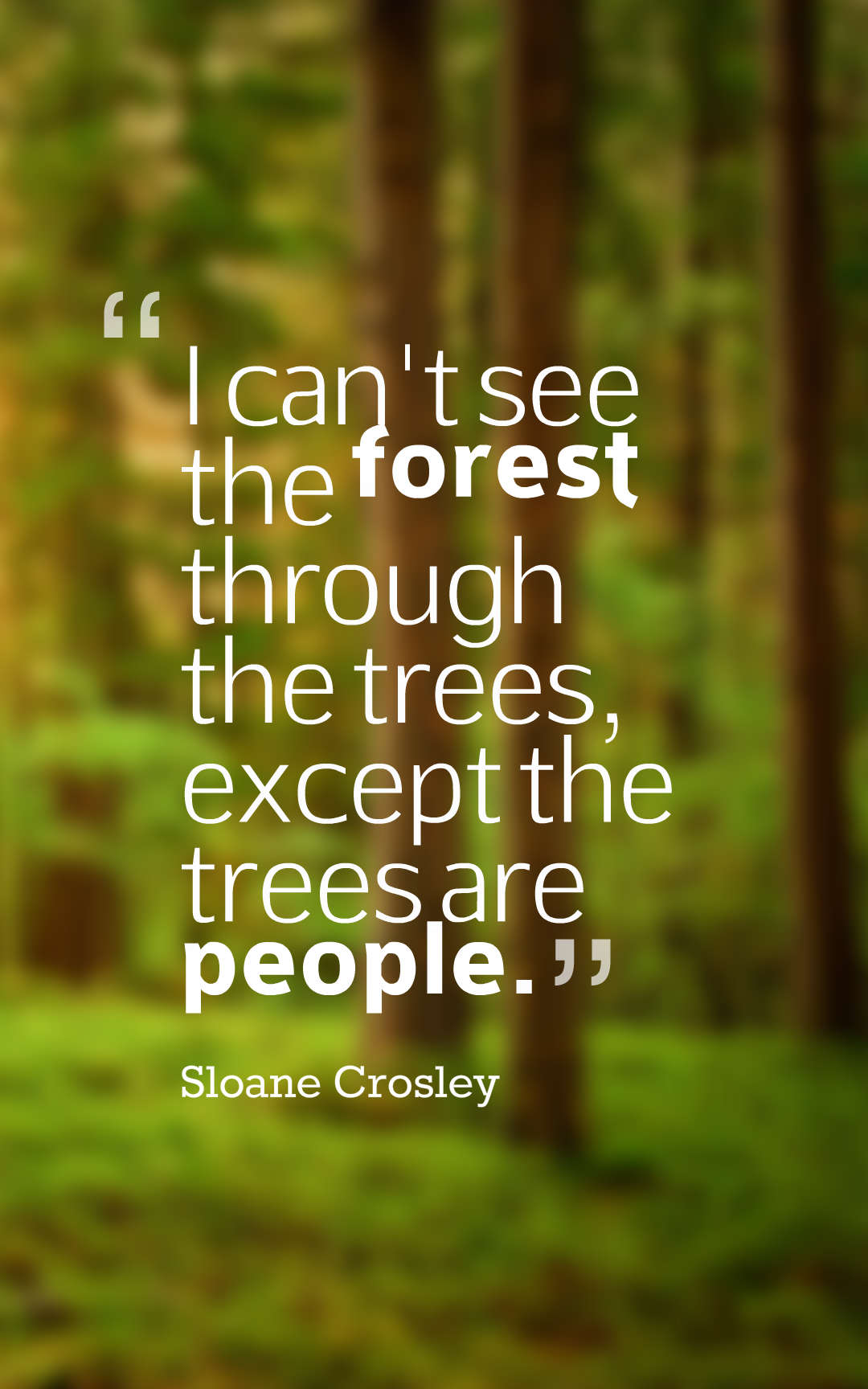 "A nation that destroys its soils destroys itself. Forests are the lungs of our land, purifying the air and giving fresh strength to our people." — Franklin D. Roosevelt
"A forest is not a wilderness, but a community of souls who speak to one another on the wind." — Anthony T. Hincks
"The death of the forest is the end of our life." — Dorothy Stang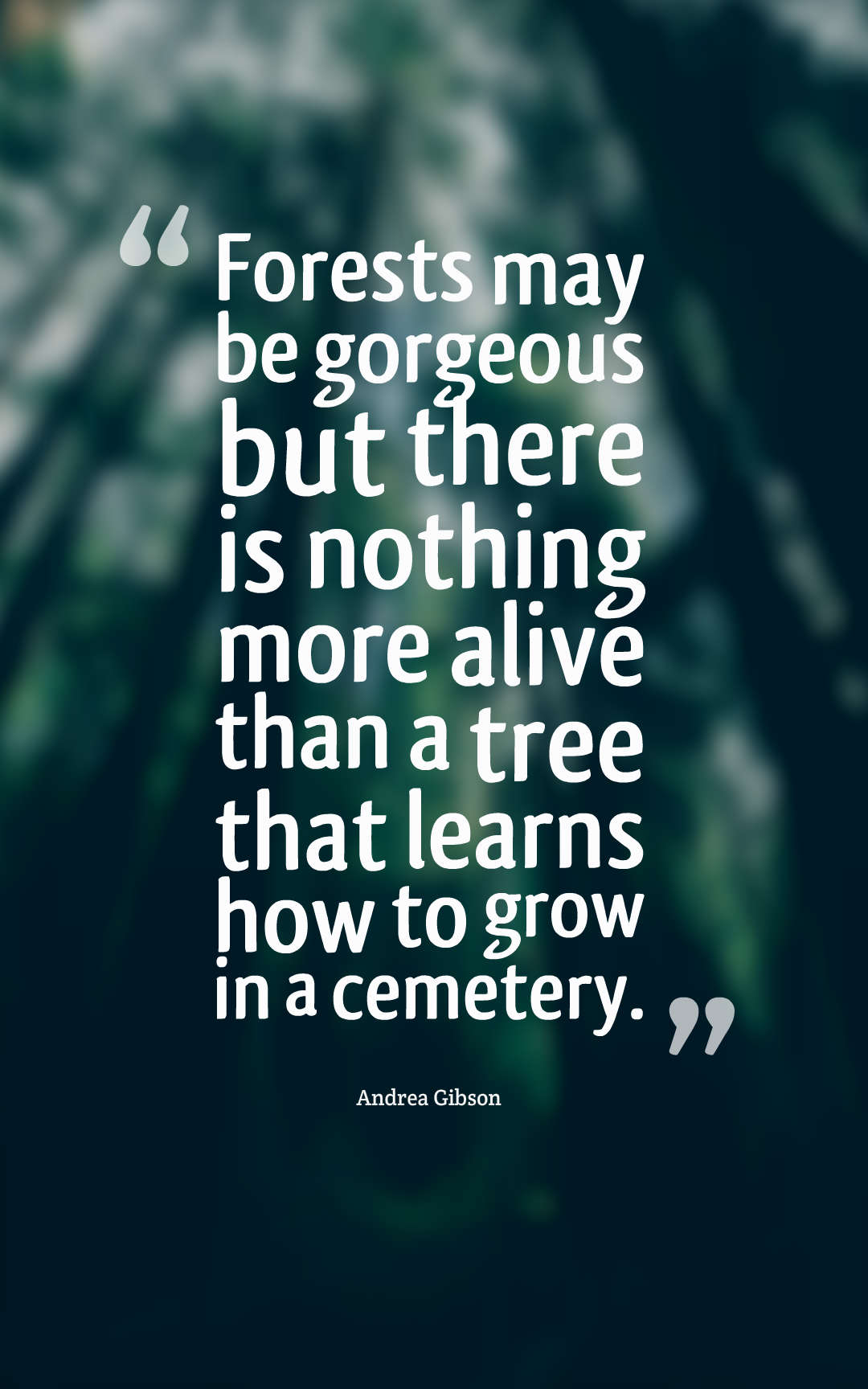 "And into the forest I go, to lose my mind and find my soul" — John Muir
"Observe the beauty of forest." — Lailah Gifty Akita
"the fallen leaves in the forest seemed to make even the ground glow and burn with light" — Malcolm Lowry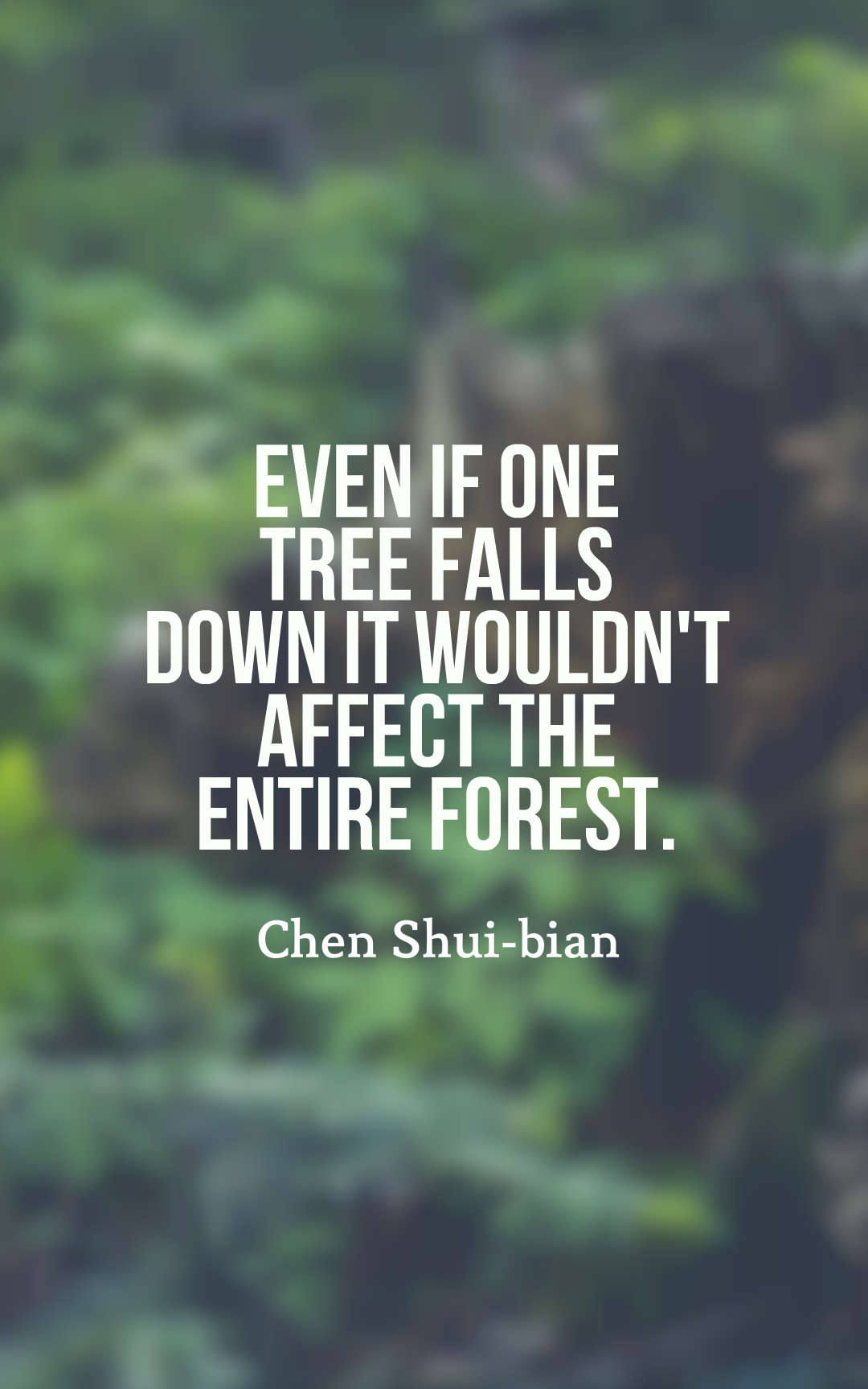 "Humanity is cutting down its forests, apparently oblivious to the fact that we may not be able to live without them." — Isaac Asimov
"I can't see the forest through the trees, except the trees are people." — Sloane Crosley
"Come to the woods, for here is rest. There is no repose like that of the green deep woods. Sleep in forgetfulness of all ill." — John Muir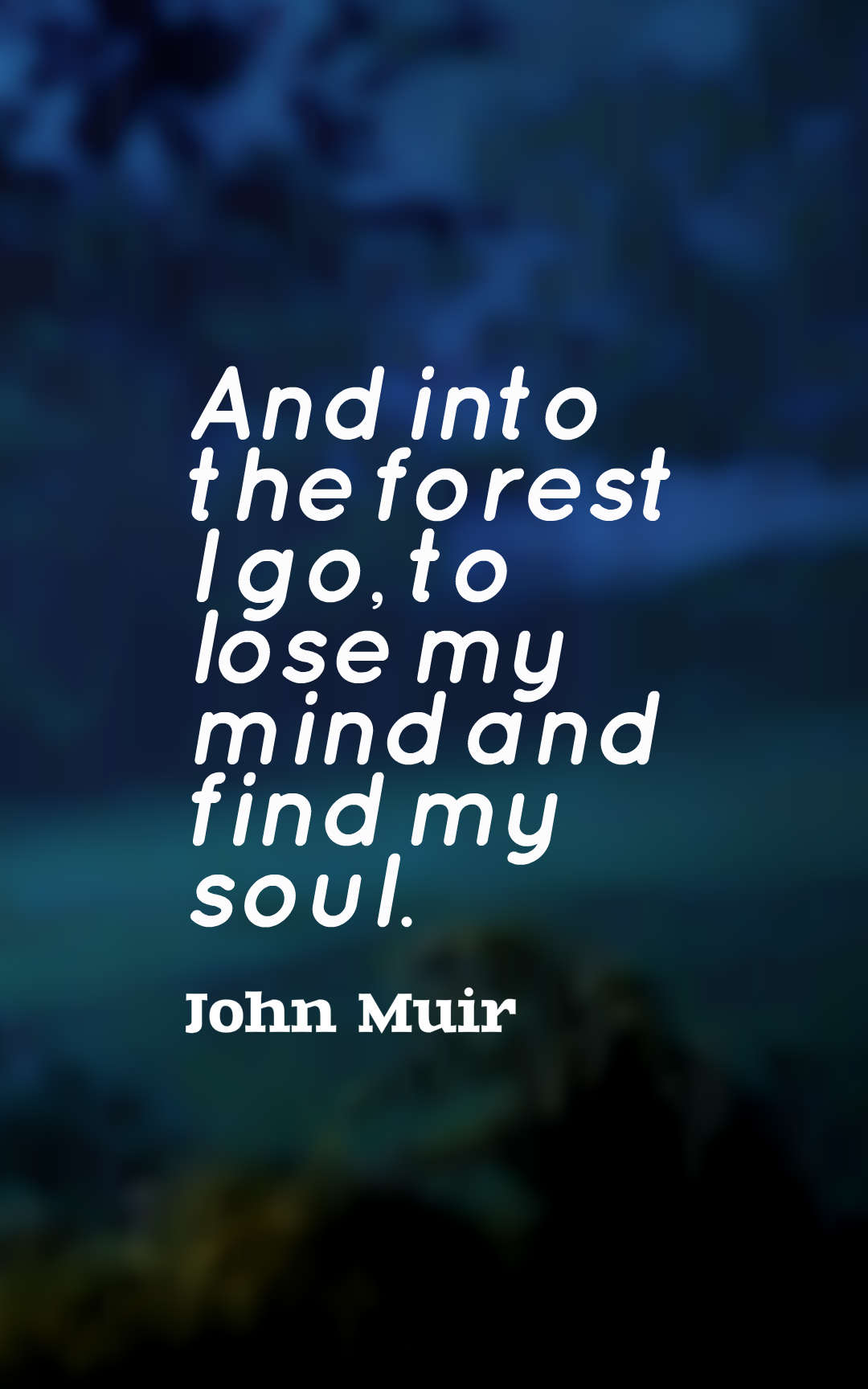 "For in the true nature of things, if we rightly consider, every green tree is far more glorious than if it were made of gold and silver." — Martin Luther
"Tree is a soldier, forest is an army! And let us wish that all the battles against this army is lost!" — Mehmet Murat ildan
"The best time to plant a tree was 20 years ago. The next best time is now." — Chinese Proverb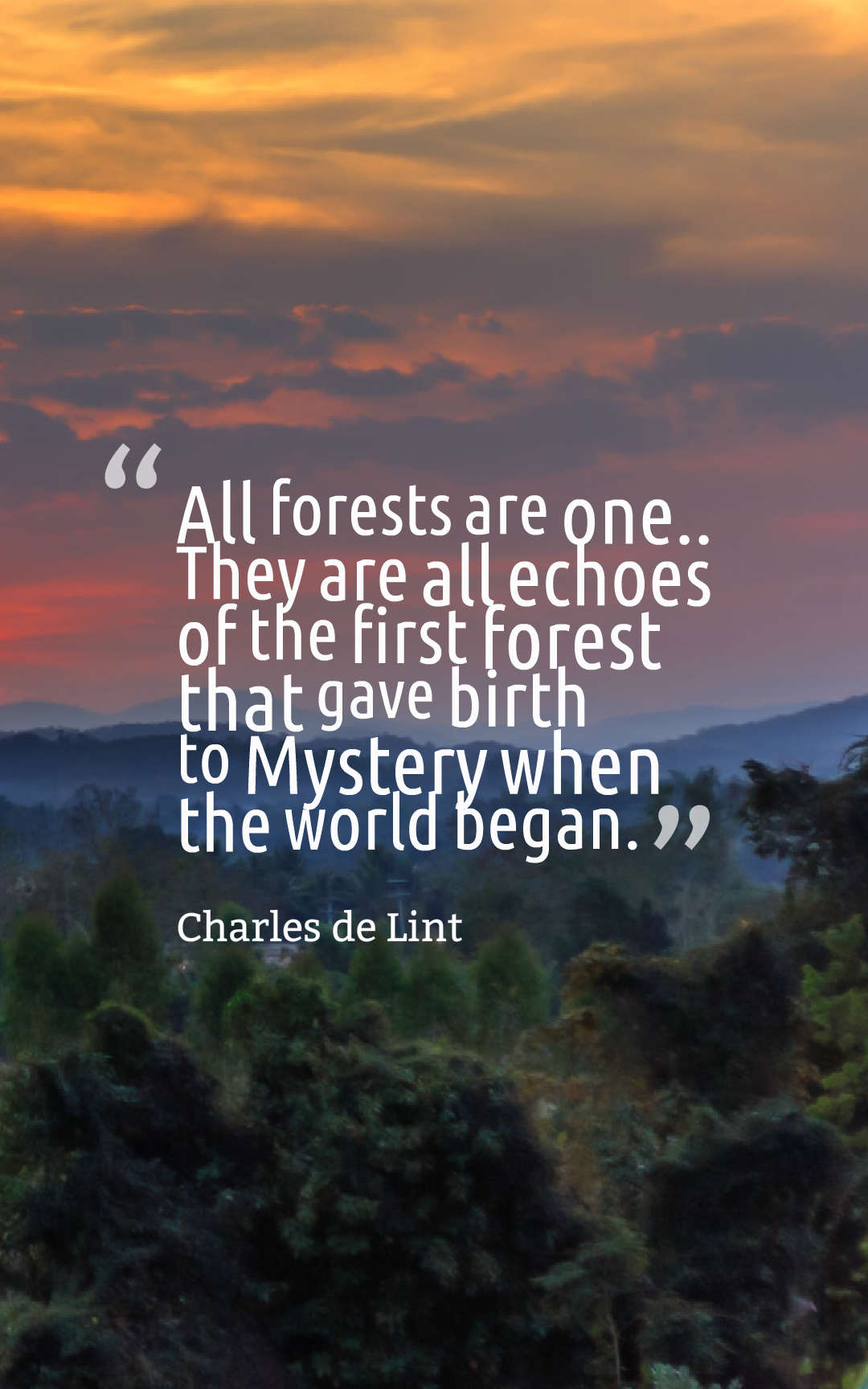 "Some of the best advice you will ever hear will come from the forest." — Dacha Avelin
"Save the elephants, and then you save the forest – and then you save yourself." — Mark Shand
"A forest bird never wants a cage." — Henrik Ibsen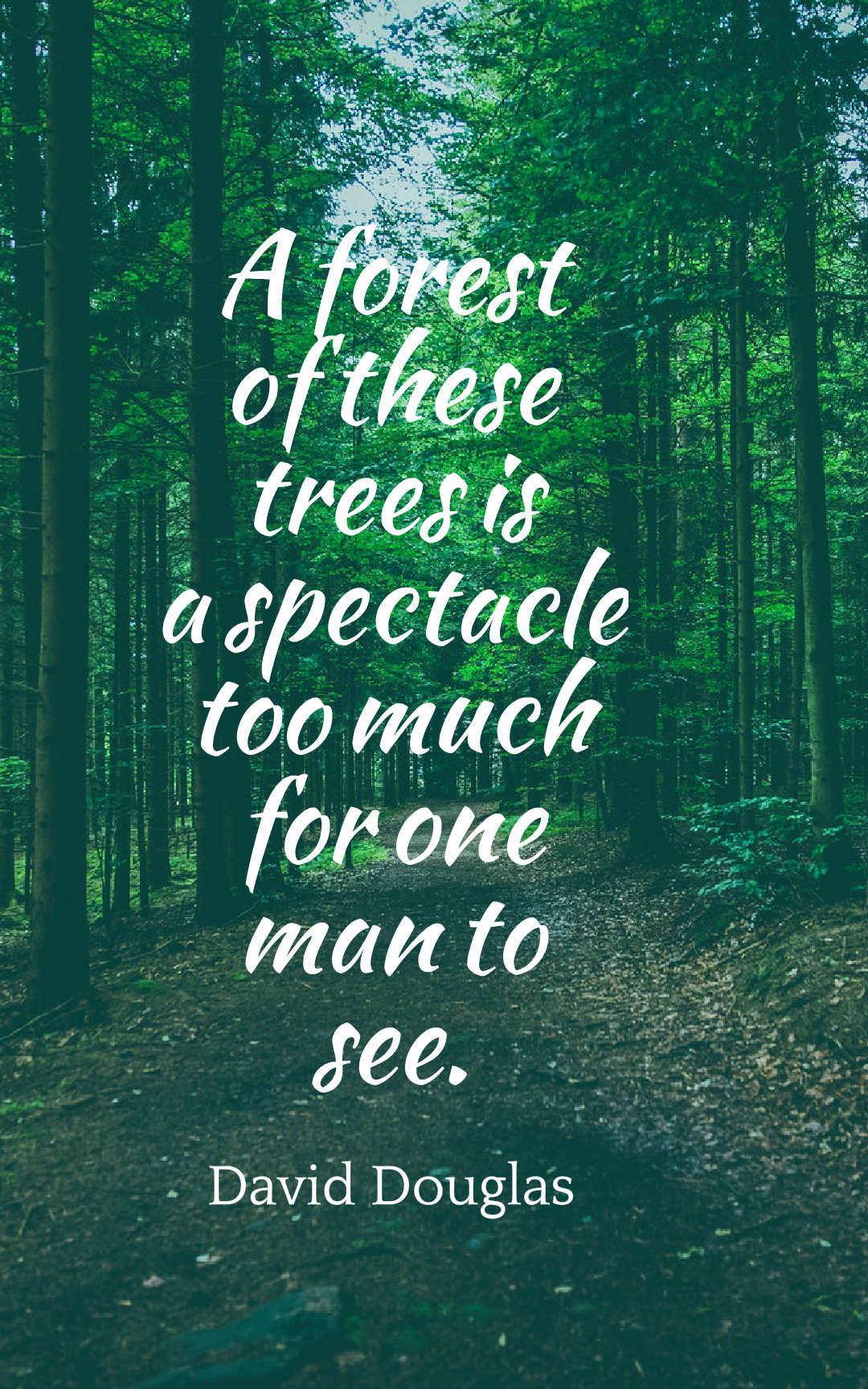 "Leave city, leave reality; enter forest, enter fantasy!" — Mehmet Murat ildan
"The heart of another is a dark forest." — Gloria Vanderbilt
"The path of sound credence is through the thick forest of skepticism." — George Jean Nathan
---
Hopefully you will enjoy these intense and cute collection of inspiring Forest quotes and sayings. please don't forget to share these quotes.
Further Reading.
75 Amazing Flower Quotes With Images
38 Best Mountain Quotes And Sayings With Images
46 Inspirational Earth Day Quotes With Images