Following are the best collection of inspirational Compassion quotes and sayings.
Compassion Quotes and Sayings
---
"Tolerance and compassion are qualities of fearless people." — Paulo Coelho
---
"The purpose of human life is to serve, and to show compassion and the will to help others." — Albert Schweitzer
---
"Be like a flower that gives its fragrance even to the hand that crushed it." — Ali ibn Abi Talib
---
"The highest forms of understanding we can achieve are laughter and human compassion." — Richard Feynman
---
"Until you have real compassion, you can not recognize love." — Bob Thurman
---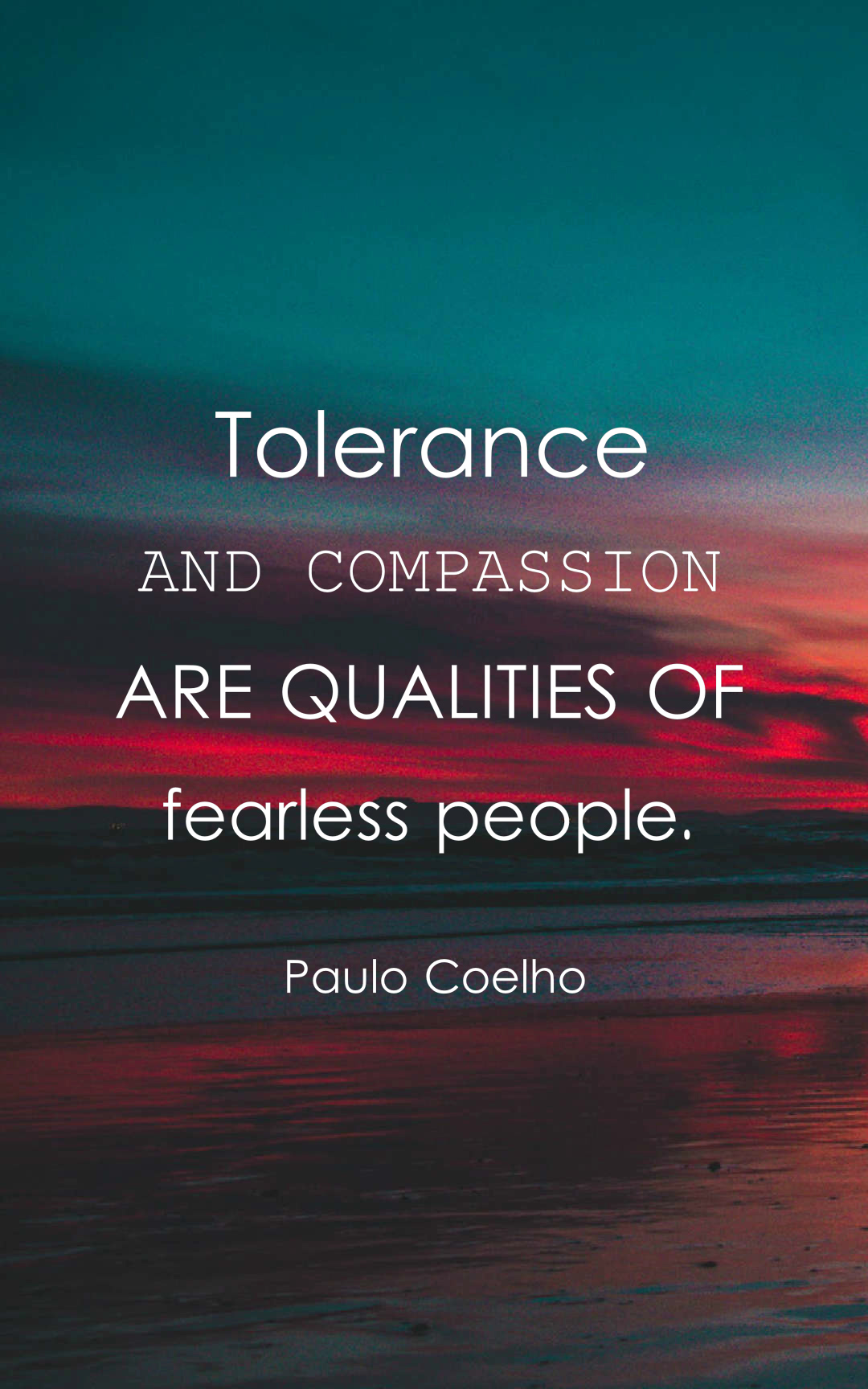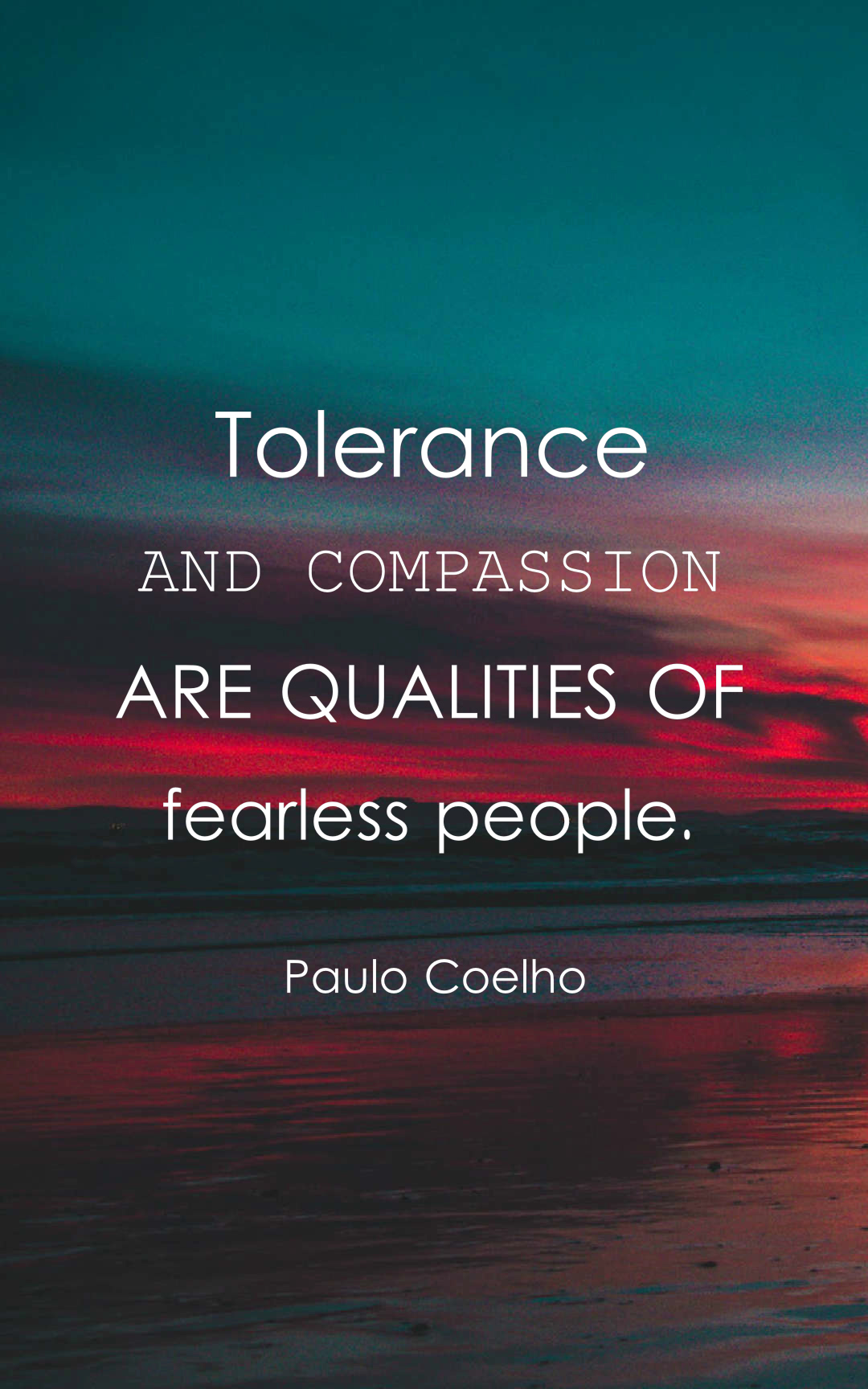 ---
"If your compassion does not include yourself, it is incomplete." — Buddha
---
"Love and compassion are necessities, not luxuries. Without them humanity cannot survive." — Dalai Lama
---
45 Inspirational Helping Others Quotes And Sayings
---
"Forgiveness says you are given another chance to make a new beginning." — Desmond Tutu
---
"Grief can be the garden of compassion. If you keep your heart open through everything, your pain can become your greatest ally in your life's search for love and wisdom." — Rumi
---
"True compassion means not only feeling another's pain but also being moved to help relieve it." — Daniel Goleman
---
---
"Many say they admire honesty, compassion & kindness while their actions of self-serving ambitions prove the opposite." — B D Schiers
---
"Compassion and tolerance are not a sign of weakness, but a sign of strength." — Dalai Lama
---
"Without suffering, there'd be no compassion." — Nicholas Sparks
---
"If we have no peace, it is because we have forgotten that we belong to each other." — Mother Teresa
---
"I don't know a perfect person. I only know flawed people who are still worth loving." — John Green
---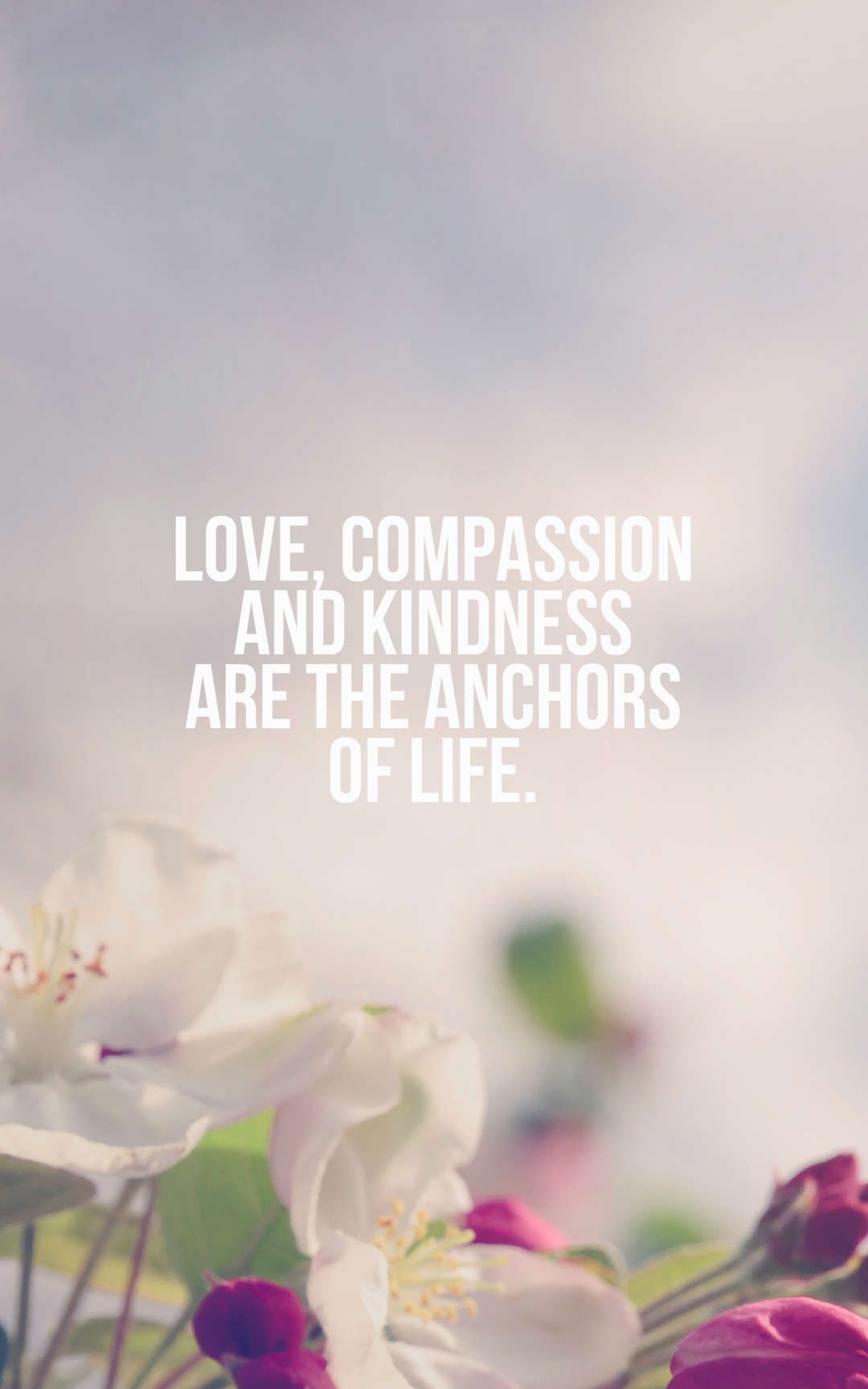 ---
42 Inspirational Humanity Quotes And Sayings
---
"Vision without compassion builds ambition. Compassion without vision births frustration. Compassion with vision brings restoration." — Unknown
---
"Give your weakness to one who helps." — Rumi
---
"The only way out of the labyrinth of suffering is to forgive." — John Green
---
"Compassion is not religious business, it is human business, it is not luxury, it is essential for our own peace and mental stability, it is essential for human survival." — Dalai Lama
---
"Love and compassion is a universal religion. This is my religion." — Unknown
---
"If you want others to be happy, practice compassion. If you want to be happy, practice compassion." — Dalai Lama
---
"There is no exercise better for the heart than reaching down and lifting people up." — John Holmes
---
"A kind gesture can reach a wound that only compassion can heal." — Steve Maraboli
---
"Everything you need, your courage, strength, compassion, and love; everything you need is already within you." — Unknown
---
"Compassion is the signature of Higher Consciousness. Non-violence is the tool to evolve into the Higher Consciousness." — Amit Ray
---
"Use your voice for kindness, your ears for compassion, your hands for charity, your mind for truth, and your heart for love." — Unknown
---
"Love, compassion and kindness are the anchors of life." — Unknown
---
"You may call God love, you may call God goodness. But the best name for God is compassion." — Meister Eckhart
---
"I find the best way to love someone is not to change them, but instead, help them reveal the greatest version of themselves." — Steve Maraboli
---
"The ugliest thing that I have ever seen, is a human being without compassion." — Unknown
---
"One of the secrets of life is that all that is really worth the doing is what we do for others." — Lewis Carroll
---
"Compassion is to look beyond your own pain, to see the pain of others." — Yasmin Mogahed
---
"Respect must be earned Honesty must be appreciated Compassion must be given Loyalty will be returned." — Unknown
---
"Be the person that makes others feel special. Be known for your kindness and grace." — Unknown
---
"Compassion is an action word with no boundaries." — Prince
---
"Our prime purpose in this life is to help others. And if you can't help them, at least don't hurt them." — Dalai Lama
---
"I learned compassion from being discriminated against. Everything bad that's ever happened to me has taught me compassion." — Ellen DeGeneres
---
"I have just three things to teach: simplicity, patience, compassion. These three are your greatest treasures." — Lao Tzu
---
"My mission in life is not merely to survive, but to thrive; and to do so with some passion, some compassion, some humor, and some style." — Maya Angelou
---
"One man practicing kindness in the wilderness is worth all the temples this world pulls." — Jack Kerouac
---
Hopefully you will enjoy this inspiring collection of compassion quotes and sayings. please don't forget to share these quotes.