Following are the best collection of inspirational Blessings quotes and sayings.
Blessings Quotes
---
"It is one of the blessings of old friends that you can afford to be stupid with them." — Ralph Waldo Emerson
---
"Focus on your strengths, not your weaknesses. Focus on your character, not your reputation. Focus on your blessings, not your misfortunes." — Roy T. Bennett
---
"It's good to be blessed. It's better to be a blessing." — Unknown
---
"Concentrate on counting your blessings and you'll have little time to count anything else." — Woodrow M. Kroll
---
"Live your truth. Express your love. Share your enthusiasm. Take action towards your dreams. Walk your talk. Dance and sing to your music. Embrace your blessings. Make today worth remembering." — Steve Maraboli
---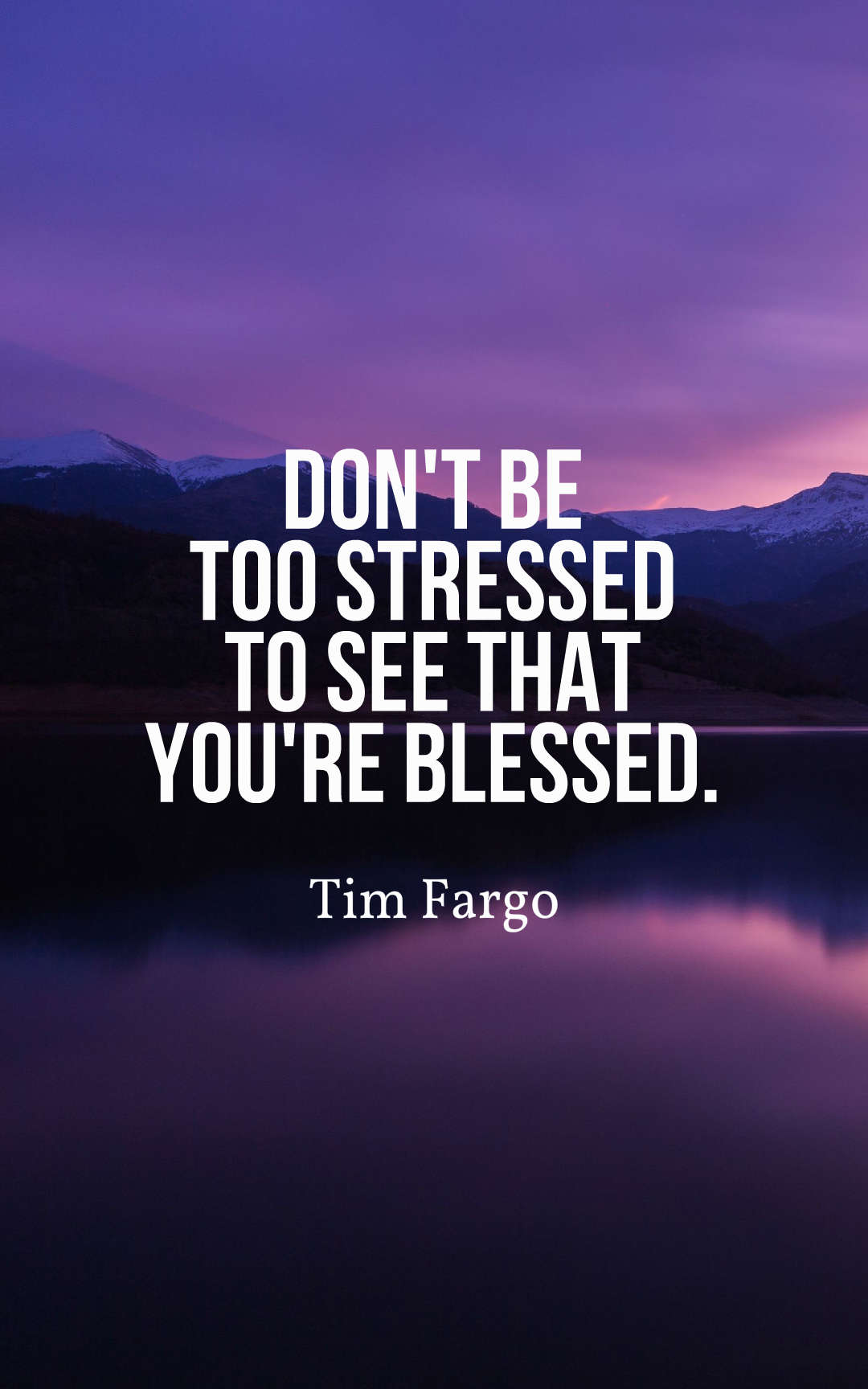 ---
"The greatest blessing in the whole world is being a blessing." — Jack Hyles
---
"A day without God is like a mind with no thoughts, empty. Thank God for this blessing we call life." — Unknown
---
"When we lose one blessing, another is often most unexpectedly given in its place." — C.S. Lewis
---
"Turn your attention for a while away from the worries and anxieties. Remind yourself of all your many blessings." — Ralph Marston
---
"When you wish someone joy, you wish them peace, love, prosperity, happiness… all the good things." — Maya Angelou
---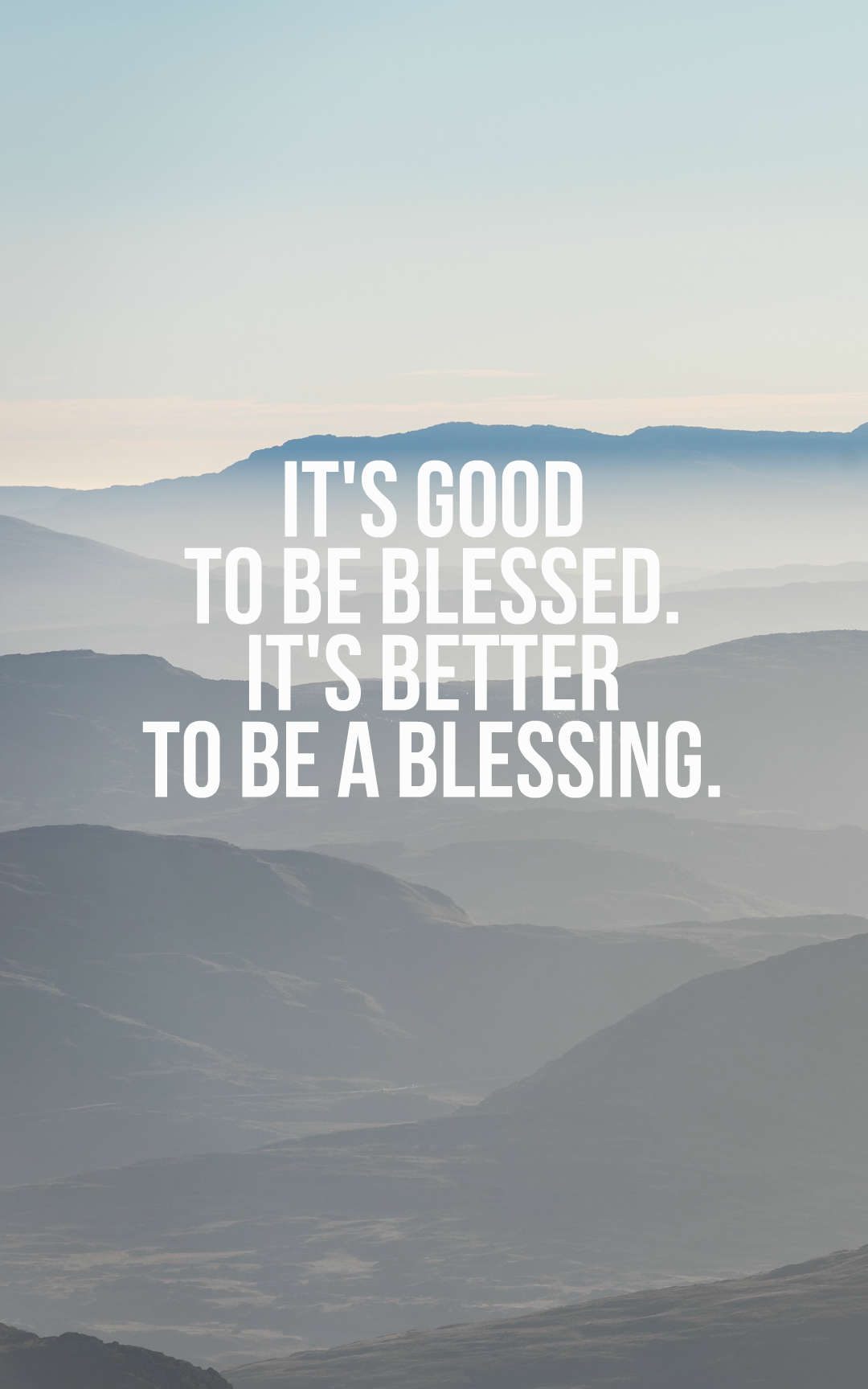 ---
"the secret to happiness is counting your blessings while others are adding up their troubles." — T. Greenwood
---
"Those blessings are sweetest that are won with prayer and worn with thanks." — Thomas Goodwin
---
"When you choose to see the bad as a blessing, you will never stop growing." — Unknown
---
"Sometimes we focus so much on what we don't have that we fail to see, appreciate, and use what we do have!" — Jeff Dixon
---
"Good health and good sense are two of life's greatest blessings." — Publilius Syrus
---
"God bless us, every one!" — Charles Dickens
---
"Always stay true to your purpose in life. Be humble and always count your blessings." — Unknown
---
"Blessings sometimes show up in unrecognizable disguises." — Janette Oke
---
"Not what we say about our blessings, but how we use them, is the true measure of our thanksgiving." — Purkiser
---
"Some people come in our life as blessings. Some come in your life as lessons." — Mother Teresa
---
"A cloudy day or a little sunshine have as great an influence on many constitutions as the most recent blessings or misfortunes." — Joseph Addison
---
"Life is about creating your own happiness and before you know it, blessings of love will find their way into your heart." — Unknown
---
40 Compassion Quotes and Sayings
---
"Don't count your blessings, let your blessings count! Enjoy Life!" — Bernard Kelvin Clive
---
"Those who expect to reap the blessings of freedom must, like men, undergo the fatigue of supporting it." — Thomas Paine
---
"Every new day is a sacred gift with new sacred grace." — Lailah Gifty Akita
---
"A true friend is the greatest of all blessings and that which we take the least care of all to acquire." — Francois de La Rochefoucauld
---
"Feel the blessings of the moment, this will bring success in all matters." — Amit Ray
---
"Never stop dreaming… but make sure you appreciate and savor today's blessings, too." — Unknown
---
"We should certainly count our blessings, but we should also make our blessings count." — Neal A. Maxwell
---
"Of the blessings set before you make your choice, and be content." — Samuel Johnson
41 Be Thankful Quotes And Sayings
---
"Some wish blessings, others pray for them. Some send blessings and they become one." — Joyce C. Lock
---
"Do you want to be rich? Count your blessings." — Unknown
---
"Some of your greatest blessings come with patience." — Warren Wiersbe
---
"When I started counting my blessings, my whole life turned around." — Willie Nelson
---
65 Inspirational God Quotes And Sayings
---
"Our greatest blessing is the fortune of good friends, being loved, and loving others." — Alan Robert Neal
---
"Always keep your head up, because if it's down you won't be able to see the blessings that have been placed in your life." — Unknown
---
"If you want blessing, make a room for it." — James Hudson Taylor
---
"Count your blessings. You are one of a kind. There's no one in the world like you. You are amazing." — Richard Simmons
---
"Quit being sad. Hear blessings dropping their blossoms around you." — Rumi
---
"Don't be too stressed to see that you're blessed." — Tim Fargo
---
"God will either give you what you ask, or something far better." — Robert Murray McCheyne
---
Hopefully you will enjoy this inspiring collection of blessings quotes and sayings. please don't forget to share these quotes.