Alzheimer's disease (AD), also known as Alzheimer disease is a chronic neurodegenerative disease that usually starts slowly and gradually gets worse over time. It accounts for around 60% to 70% of cases of dementia.
Alzheimer's Day is celebrated on 21 September annually to raise awareness regarding Alzheimer's and dementia. September is World Alzheimer's Awareness Month.
Following are the Alzheimers quotes from people suffering from Alzheimer's and their families and inspiring Alzheimer's slogans and Memory slogans with images.
Alzheimer's Quotes
20 Alzheimer's Slogans
Alzheimer's Quotes
"Alzheimer's caregivers are heroes." » Leeza Gibbons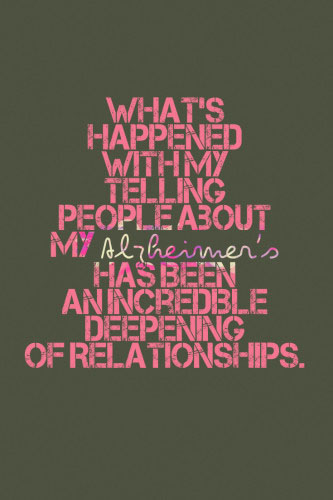 "Alzheimer's is a devastating disease. It was painful for me and my family to watch my grandfather deteriorate. We must find a cure for this horrible disease." » David Hyde Pierce
"Alzheimer's, Parkinson's, brain and spinal cord disorders, diabetes, cancer, at least 58 diseases could potentially be cured through stem cell research, diseases that touch every family in America and in the world." » Rosa DeLauro Alzheimer's Videos
"Caring for an Alzheimer's patient is a situation that can utterly consume the lives and well-being of the people giving care, just as the disorder consumes its victims." » Leeza Gibbons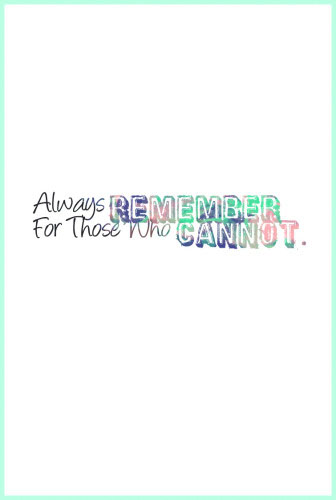 "Dementia is often regarded as an embarrassing condition that should be hushed up and not spoken about. But I feel passionate that more needs to be done to raise awareness, which is why I became an ambassador for the Alzheimer's Society." » Kevin Whately
"I gave three years of my life to take care of my dying mother who had Alzheimer's disease. Being there for her every need for three years might have looked codependent but it wasn't because it was what I wanted to do." » Melody Beattie
"I hate Alzheimer's. It is one of the most awful things because, here is a loved one, this is the woman or man that you have loved for 20, 30, 40 years, and suddenly, that person is gone. They're gone. They are gone." » Pat Robertson
"I just hope I'll never become so embattled as to lose my love." » Marja Hilfiker
"I know three people who have got better after a brain tumour. I haven't heard of anyone who's got better from Alzheimer's." » Terry Pratchett
"I live it one day at a time." » Phyllis June Phelps
"I often hear people say that a person suffering from Alzheimer's is not the person they knew. I wonder to myself – Who are they then?" » Bob DeMarco
"I often imagine what it would be like if my father were still here to mark his 100th birthday if Alzheimer's hadn't clawed away years, possibilities, hopes. What would he think of all the commemorations and celebrations?" » Patti Davis
"I regarded finding I had a form of Alzheimer's like an insult and decided to do my best to marshal any kind of forces I could against this wretched disease. I have posterior cortical atrophy or PCA. They say, rather ingenuously, that if you have Alzheimer's it's the best form of Alzheimer's to have." » Terry Pratchett
"I think the best thing I ever did with my life was stand up and say I've got Alzheimer's." » Terry Pratchett
"I'm in awe of people out there who deal with Alzheimer's, because they have to deal with death 10 times over, year after year." » Marcia Wallace
"If out of concern over cloning, the U.S. Congress succeeds in criminalizing embryonic stem-cell research that might bring treatments for Alzheimer's disease or diabetes – and Dr Fukuyama lent his name to a petition that supported such laws – there would be real victims: present and future sufferers of those diseases." » Gregory Stock
"If you don't have imagination, you stop being human; animals don't have imagination; Alzheimer's is the death of imagination." » Devdutt Pattanaik
"In addition to relieving patient suffering, research is needed to help reduce the enormous economic and social burdens posed by chronic diseases such as osteoporosis, arthritis, diabetes, Parkinson's and Alzheimer's diseases, cancer, heart disease, and stroke." » Ike Skelton
"It didn't feel like the disaster that we had always considered it." » Marja
"It occurred to me that at one point it was like I had two diseases – one was Alzheimer's, and the other was knowing I had Alzheimer's." » Terry Pratchett
"It seems that when you have cancer you are a brave battler against the disease, but when you have Alzheimer's you are an old fart. That's how people see you. It makes you feel quite alone." » Terry Pratchett
"It was like a weight lifted off my shoulders." » Rick Phelps
"It's a terrible disease, but there's a lot of good left in life. You've got to learn to adjust to their world." » Michele
"It's very painful to look at this woman you love and to know what's coming for her." » David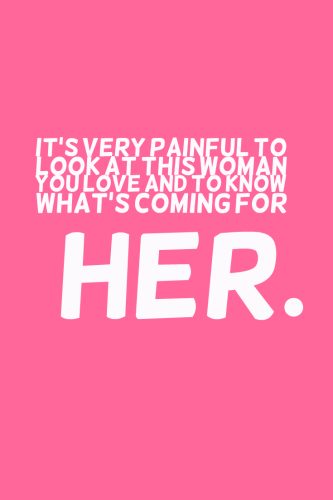 "Laura Bush went on national television during the week of my father's funeral and spoke out against embryonic stem cell research, pointing out that where Alzheimer's is concerned, we don't have proof that stem-cell treatment would be effective." » Patti Davis
"My father started growing very quiet as Alzheimer's started claiming more of him. The early stages of Alzheimer's are the hardest because that person is aware that they're losing awareness. And I think that that's why my father started growing more and quieter." » Patti Davis
"My grandmother died from Alzheimer's, and it was a big shock. For the families left behind, it is not an easy closure. It's not a gradual fading. The person is losing so much of their humanity as they're dying. Losing your memories, you lose so much of who you are as a person." » Rosecrans Baldwin
"My perception has changed a lot since Mom was diagnosed. I always thought of an old person, in a wheelchair, staring out the window." » Michele DeSocio
"No matter who you are, what you've accomplished, what your financial situation is – when you're dealing with a parent with Alzheimer's, you yourself feel helpless. The parent can't work, can't live alone, and is totally dependent, like a toddler. As the disease unfolds, you don't know what to expect." » Maria Shriver
"People think it's a terrible tragedy when somebody has Alzheimer's. But in my mother's case, it's different. My mother has been unhappy all her life. For the first time in her life, she's happy." » Amy Tan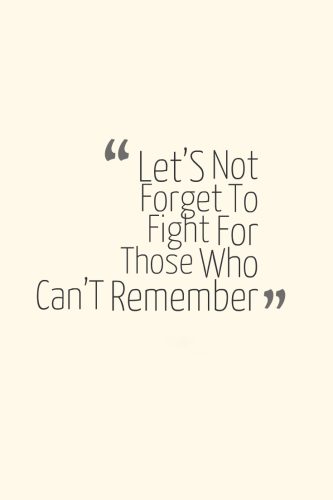 "Suffering is always hard to quantify – especially when the pain is caused by as cruel a disease as Alzheimer's. Most illnesses attack the body; Alzheimer's destroys the mind – and in the process, annihilates the very self." » Jeffrey Kluger
"The medical literature tells us that the most effective ways to reduce the risk of heart disease, cancer, stroke, diabetes, Alzheimer's, and many more problems are through healthy diet and exercise. Our bodies have evolved to move, yet we now use the energy in oil instead of muscles to do our work." » David Suzuki
"There's no such thing as ageing gracefully. I don't meet people who want to get Alzheimer's disease, or who want to get cancer or arthritis or any of the other things that afflict the elderly. Ageing is bad for you, and we better just actually accept that." » Aubrey de Grey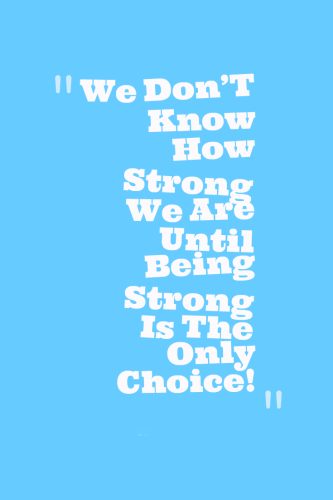 "They may forget what you said – but they will never forget how you made them feel." » Carl W. Buehner
"Today is the best day I could ever have." » Rick
"Well, they are the same person, but they've got a brain disease. And it's not their fault they've got this disease." » Ron Reagan
"What's happened with my telling people about my Alzheimer's has been an incredible deepening of relationships." » David Hilfiker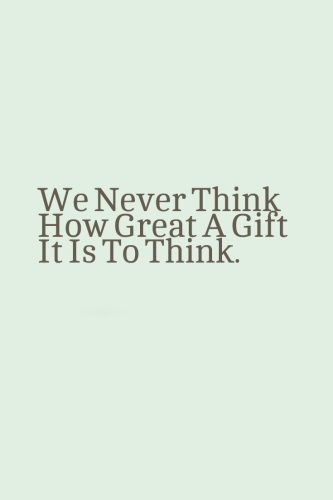 "When people say, 'You have Alzheimer's,' you have no idea what Alzheimer's is. You know it's not good. You know there's no light at the end of the tunnel. That's the only way you can go. But you really don't know anything about it. And you don't know what to expect." » Nancy Reagan
"You can't pretend it's not there." » Phyllis June
"You get the health benefits of coffee up through about the first twenty-four ounces. It's the biggest source of antioxidants for Americans, and we think it helps prevent Alzheimer's and Parkinson's as well." » Mehmet Oz
"You know, people get frustrated because their loved ones who have Alzheimer's, oh, he doesn't recognize me anymore, how can I recognize this person, if they don't recognize me? They're not the same person. "
20 Alzheimer's Slogans
Following are the Alzheimers awareness slogans with dementia or memory slogans:
"A Walk To Remember (Alzheimer'S Walk)"
"Always Remember For Those Who Cannot"
"Alzheimers Awareness Day – Make It A Day To Remember"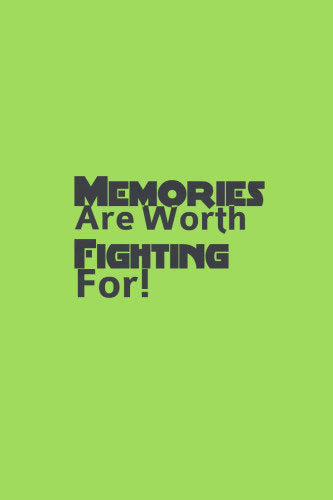 "Be A Light In The Dark, Fight Alzheimers"
"Don'T Forget About Alzheimer's"
"I Wear Purple Because of My Grandma'S Memories Matter"
"Let'S Not Forget To Fight For Those Who Can'T Remember"
"Memories Are Worth Fighting For!"
"Memories Matter"
"Memories Should Last A Lifetime"
"Memories We Cherish, Don'T Let Them Perish"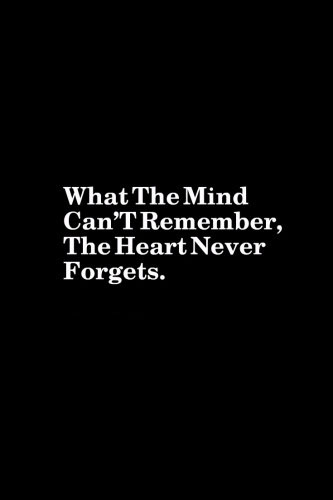 "Miles Of Memories (Alzheimer'S Walk)"
"The End Of Alzheimer'S Starts With Me"
"Walking To Make Alzheimer'S A Memory" Comfort
"We Don't Know How Strong We Are Until Being Strong Is The Only Choice"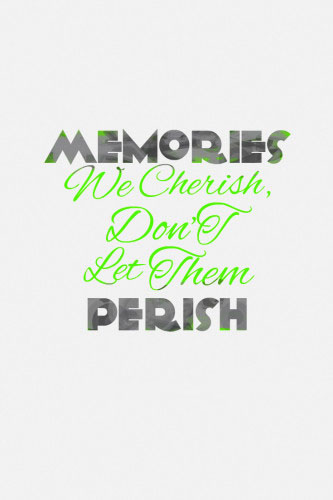 "We Never Think How Great A Gift It Is To Think"
"We Walk To Save One Memory At A Time"
"We Wear Purple Because We Love Someone With Alzheimer's"
"We're ALZ In For Alzheimer'S Awareness"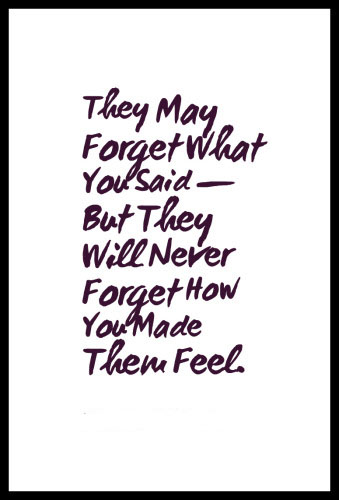 "What The Mind Can'T Remember, The Heart Never Forgets"