-Advertisement-
-Advertisement-
The September 11 attacks, commonly known as  9/11 was a series of four coordinated terrorist attacks on the United States on the morning of Tuesday, September 11, 2001, by the Islamic terrorist group al-Qaeda.
-Advertisement-
9/11 Remembrance day is observed on 9 September annually to remember those who lost their lives in this attack. Following are the quotes presidents, relatives of deceased and other famous personalities.
9/11 Quotes
"'Most of the time it was even – right in line with the window we were staring out of. Then it was almost on us. I could make out the seams on the wings and all the American Airline markings. 'I looked right into the cockpit but I couldn't really make out the figures. They were tiny windows and the sun was shining on them. Maybe I eyeballed Mohammed Atta, the hijack pilot, but I can't be sure." » Fred Eichler
"Commending the victims to almighty God's mercy, I implore his strength upon all involved in rescue efforts and in caring for the survivors." » John Paul II.
"Even the smallest act of service, the simplest act of kindness, is a way to honour those we lost, a way to reclaim that spirit of unity that followed 9/11." » President Obama
"Five years from the date of the attack that changed our world, we've come back to remember the valour of those we lost—those who innocently went to work that day and the brave souls who went in after them. We have also come to be ever mindful of the courage of those who grieve for them, and the light that still lives in their hearts." » Rudolph Giuliani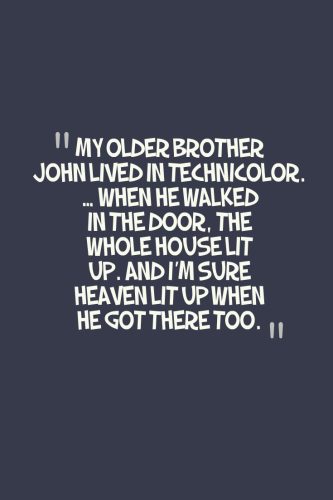 "I may never be normal again. But this is my life now. I have to live it." » Manu Dhingra
"I really believe that the pagans, and the abortionists, and the feminists, and the gays and the lesbians who are actively trying to make that an alternative lifestyle, the ACLU, People for the American Way–all of them who have tried to secularize America–I point the finger in their face and say, 'You helped this happen.'" » Jerry Falwell

Death Quotes
"If we learn nothing else from this tragedy, we learn that life is short and there is no time for hate." » Sandy Dahl
"My father, Norberto, was a pastry chef at Windows on the World in Tower One. For 10 years, he made many fancy and famous desserts, but the sweetest dessert he made was the marble cake he made for us at home. … Whenever we parted, Poppi would say, 'Te Amo. Vaya con Dios.' And this morning, I want to say the same thing to you, Poppi. I love you. Go with God." » Catherine Hernandez
"My older brother John lived [his life] in Technicolor. … When he walked in the door, the whole house lit up. And I'm sure heaven lit up when he got there too." » Anthoula Katsimatides
"My son, firefighter Leon Smith Jr., who was the sunshine of my life. He gave his life so that others could live. I love you, I miss you and we'll meet again soon." » Irene Smith
"One of the worst days in America's history saw some of the bravest acts in Americans' history. We'll always honour the heroes of 9/11. And here at this hallowed place, we pledge that we will never forget their sacrifice." » President George W. Bush
"Remember the hours after Sept. 11 when we came together as one! It was the worst day we have ever seen, but it brought out the best in all of us." » Sen. John Kerry, D-Massachusetts
"Sept. 11, 2001, seems destined to be the watershed event of our lives and the greatest test for our democracy in our lifetimes." » Lt. Col. Shelton F. Leskford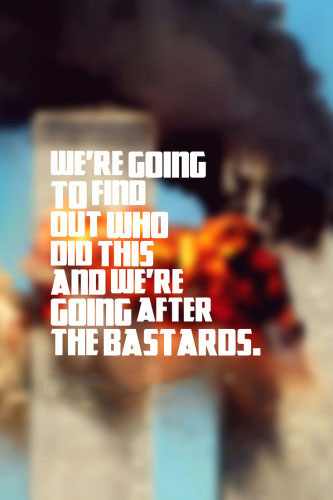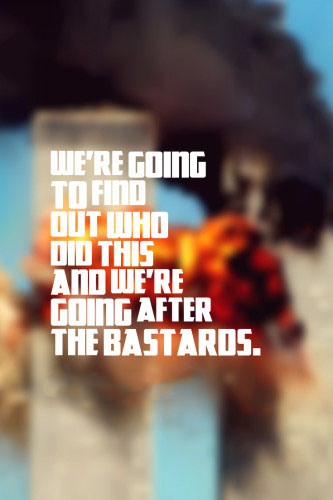 "Ten years have passed since a perfect blue sky morning turned into the blackest of nights. Since then we've lived in sunshine and in shadow, and although we can never unsee what happened here, we can also see that children who lost their parents have grown into young adults, grandchildren have been born and good works and public service have taken root to honour those we loved and lost." » Michael Bloomberg
"The number of casualties will be more than most of us can bear." » Rudolph Giuliani.
"This mass terrorism is the new evil in our world today. It is perpetrated by fanatics who are utterly indifferent to the sanctity of human life, and we, the democracies of this world, are going to have to come together and fight it together." » Tony Blair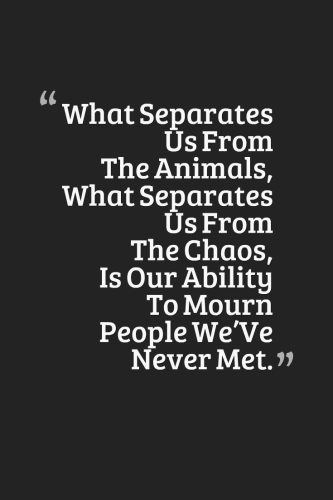 "Today, our fellow citizens, our way of life, our very freedom came under attack in a series of deliberate and deadly terrorist acts. The victims were in aeroplanes or in their offices: secretaries, businessmen and women, military and federal workers, moms and dads, friends and neighbours. Thousands of lives were suddenly ended by evil, despicable acts of terror. The pictures of aeroplanes flying into buildings, fires burning, huge – huge structures collapsing have filled us with disbelief, terrible sadness and quiet, unyielding anger. These acts of mass murder were intended to frighten our nation into chaos and retreat. But they have failed. Our country is strong. A great people has been moved to defend a great nation." » George W. Bush.
"We completely condemn this very dangerous attack, and I convey my condolences to the American people, to the American president and to the American administration, not only in my name but on behalf of the Palestinian people." » Yasser Arafat.
"We join with our fellow Americans in prayer for the killed and injured." » Imam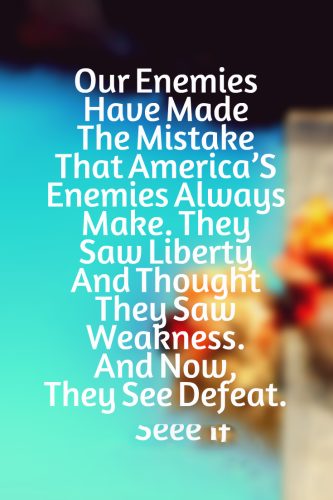 "We're going to find out who did this and we're going after the bastards." » Orrin Hatch
"What separates us from the animals, what separates us from the chaos, is our ability to mourn people we've never met." » Author David Levithan
"With almost no time to decide, [your loved ones] gave the entire country an incalculable gift. They saved the Capitol from attack. They saved God knows how many lives. They saved the terrorists from claiming the symbolic victory of smashing the centre of American government. … They allowed us to survive as a country that could fight terror and still maintain liberty and still welcome people from all over the world from every religion and race and culture as long as they shared our values because ordinary people given no time at all to decide did the right thing." » President Bill Clinton

Our enemies have made the mistake that America's enemies always make. They saw liberty and thought they saw weakness. And now, they see defeat." » George W. Bush
The attacks of September 11th were intended to break our spirit. Instead, we have emerged stronger and more unified. We feel renewed devotion to the principles of political, economic and religious freedom, the rule of law and respect for human life. We are more determined than ever to live our lives in freedom." » Rudolph W. Giuliani
The city is going to survive, we are going to get through it, it's going to be a very, very difficult time. I don't think we yet know the pain that we're going to feel when we find out who we lost, but the thing we have to focus on now is getting this city through this, and surviving and being stronger for it." » Rudolph Giuliani 911memorial.org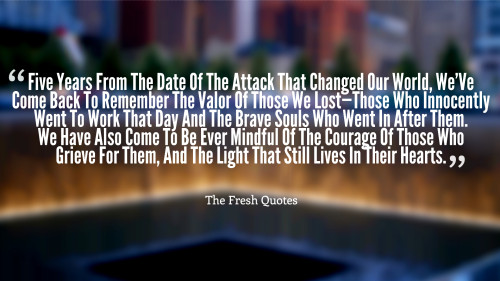 Tonight, I ask for your prayers for all those who grieve, for the children whose worlds have been shattered, for all whose sense of safety and security has been threatened. And I pray they will be comforted by a power greater than any of us, spoken through the ages in Psalm 23: "Even though I walk through the valley of the shadow of death, I fear no evil, for You are with me." » President George W. Bush
We'll have to deal with the networks. One of the ways to do that is to drain the swamp they live in. And that means dealing not only with the terrorists, but those who harbour terrorists. This will take a long, sustained effort. It will require the support of the American people as well as our friends and allies around the world." » Donald Rumsfeld